**These posts often contain affiliate links. Please see our disclosure policy for details.**
DIY yarn crafts are a craft enthusiast's happy place!
Whether you're just getting started on a new hobby, looking to make your crafting dreams come true, or both, our list of DIY, easy-to-follow yarn craft tutorials will teach you everything you need to know!
Today, we're walking you through THIRTEEN Yarn Crafts that are so simple to create with step-by-step pictures included!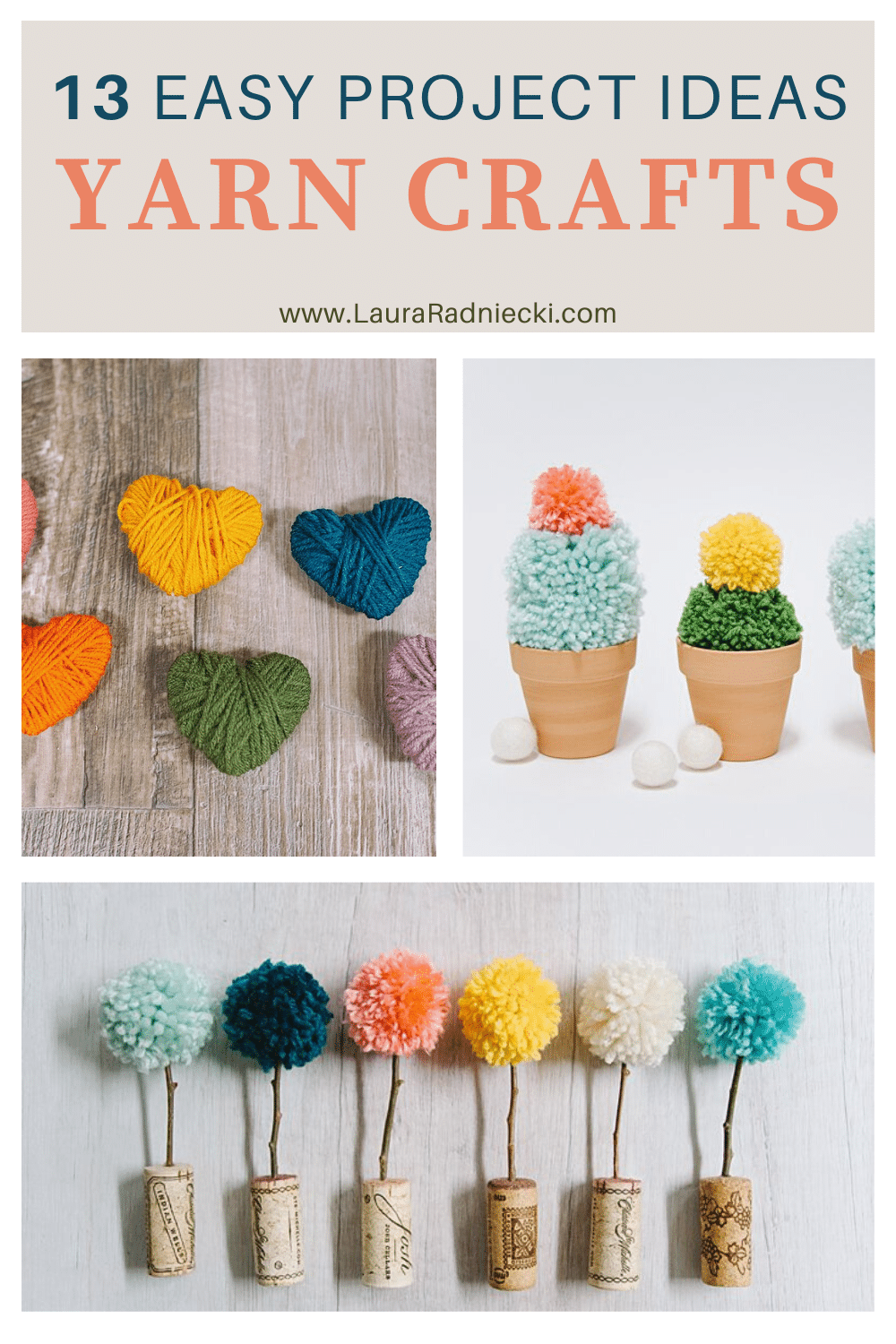 13 Easy Yarn Craft Ideas
Add the perfect splash of happy color to your home with our How to Make a Yarn Wrapped Rainbow tutorial using easy-to-find materials!
In just ten steps or less, you'll create pretty rainbows (complete with felt ball clouds), perfect for any season, or just because you love a touch of color!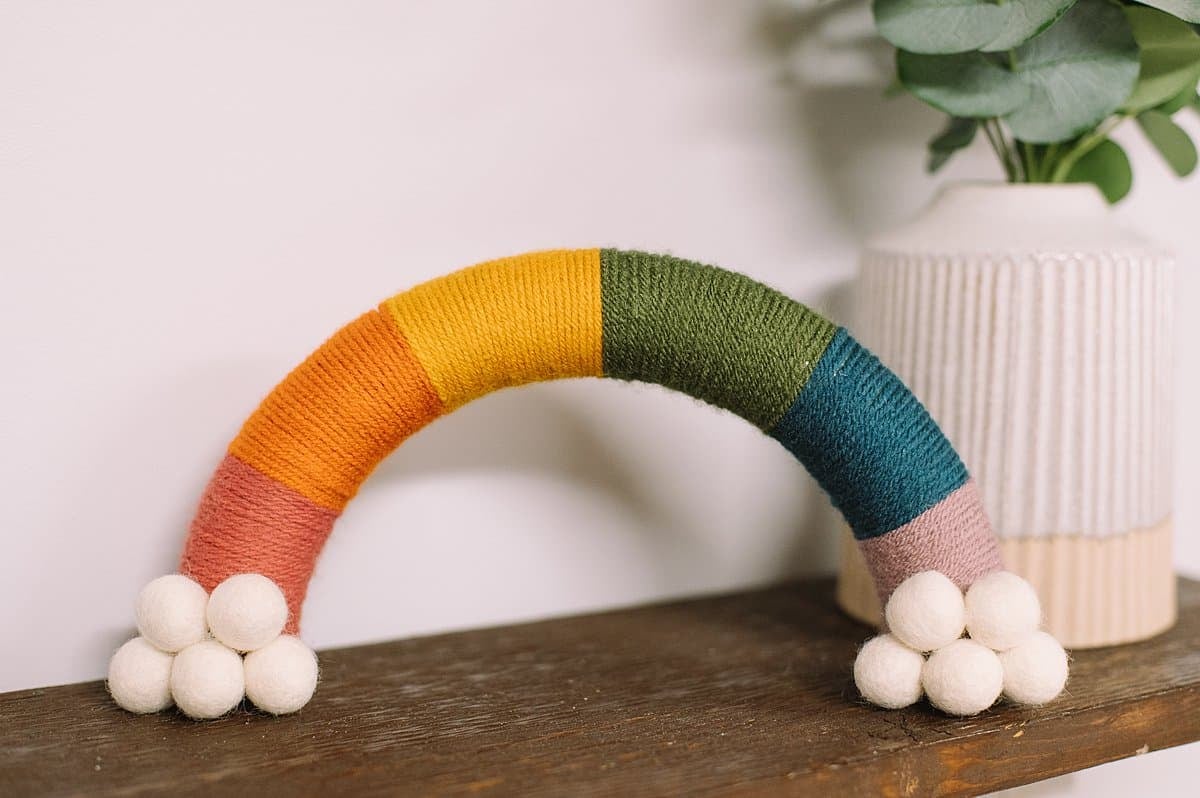 In our hearts, Valentine's Day is never over! If you feel the same, then our How to Make Yarn Wrapped Hearts is meant for you.
With just a few short steps and all your favorite colors, you can create a little love for your home, office, or an upcoming holiday!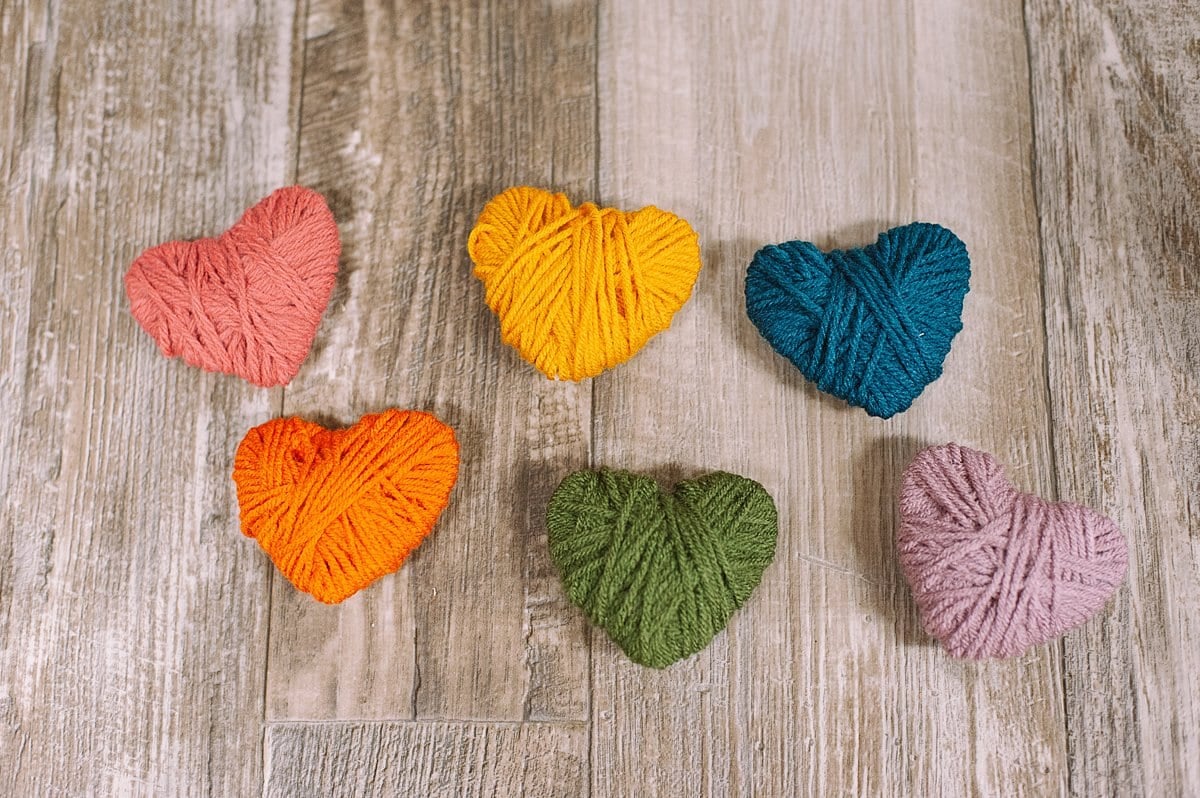 A holiday staple, or a little DIY cuteness (whichever you prefer), Gnomes, believe it or not, are easy to create!
And thankfully, our How to Make Yarn & Sock Gnomes tutorial breaks it all down for you (with pictures), so you can share this adorable crafting perfection with your friends and family year 'round!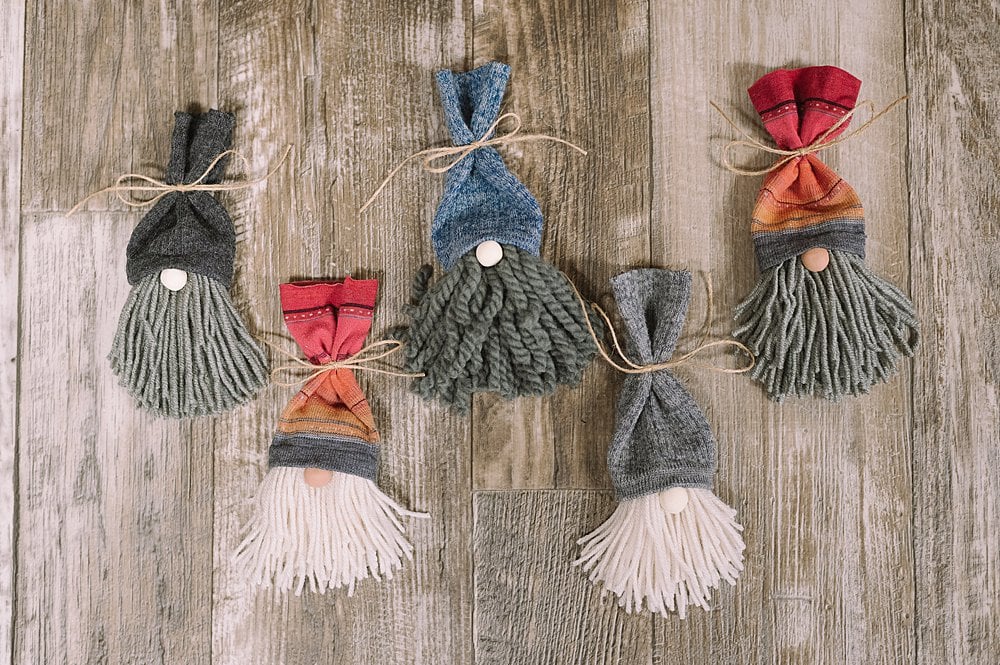 Creating cute crafts and décor with simple, everyday items you probably already have at home just became easier than ever with our How to Make Yarn PomPom Trees guide!
These teeny, adorable trees can be created in any color scheme for any occasion, holiday, or room!
Adorn them along the mantel or place them on your desk for a touch of spring color, and crafting fun!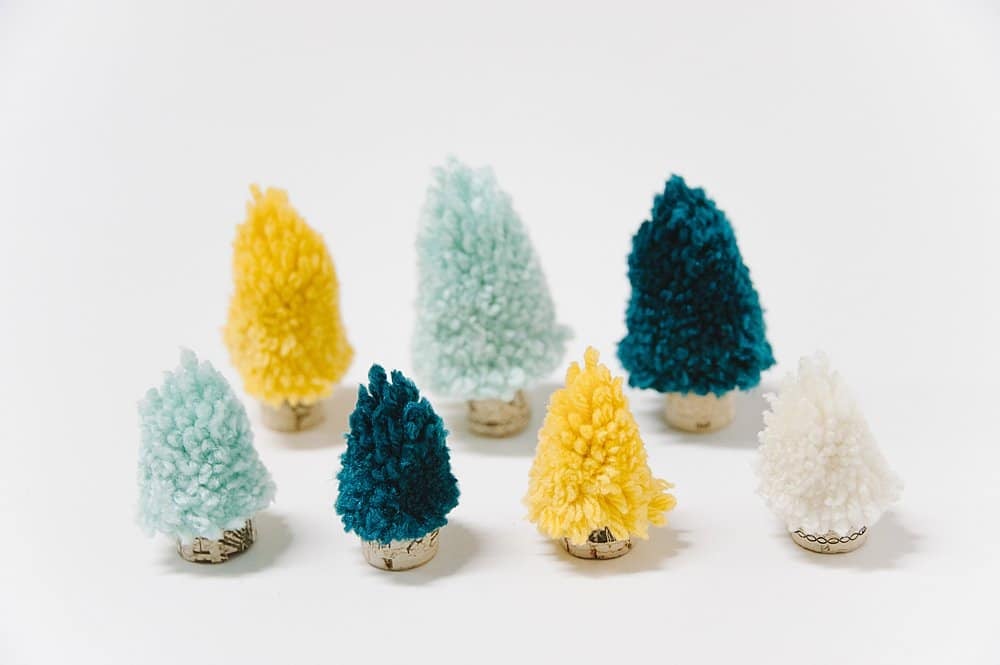 5. Mini Yarn Christmas Trees with Paper Cones
Christmas Tree deco is a staple for the holiday season and now, you can create your own, cute décor, with a touch of card stock, paper cones, and yarn!
Curate your own holiday-themed color scheme, use different styles of yarn, and add your own personal crafting touch to your holiday season!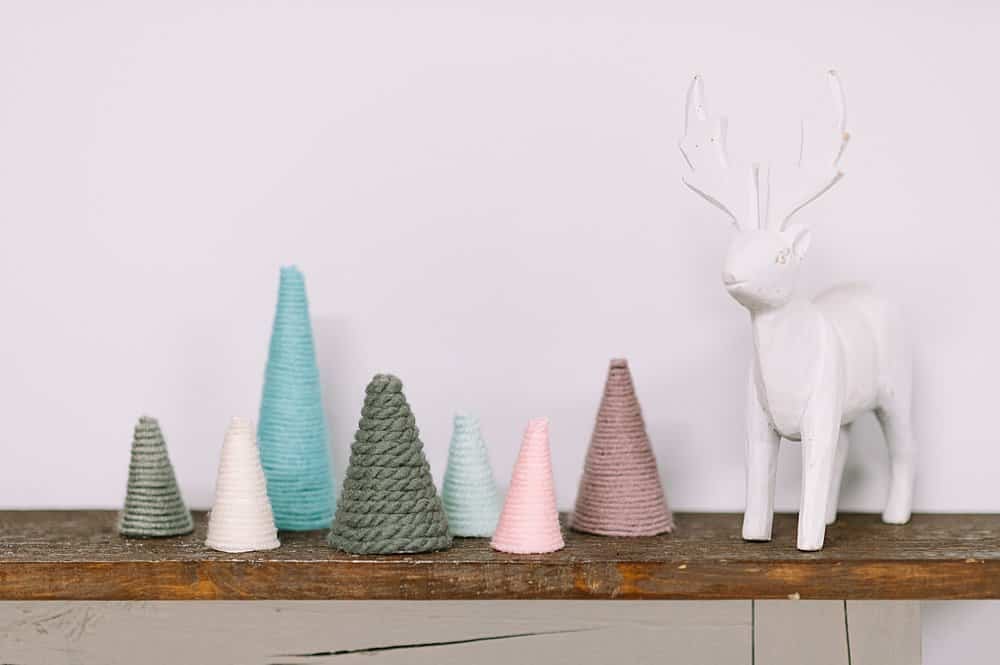 Create nature-filled and ohh-so-simple fall crafting perfection with a few pinecones and colorful yarn!
Our fun DIY Yarn Wrapped Pinecones tutorial will teach you how in just a few simple steps with pretty pictures to guide you along the way.
This one will leave you adding a little sprinkle of fun fall décor throughout your home in no time!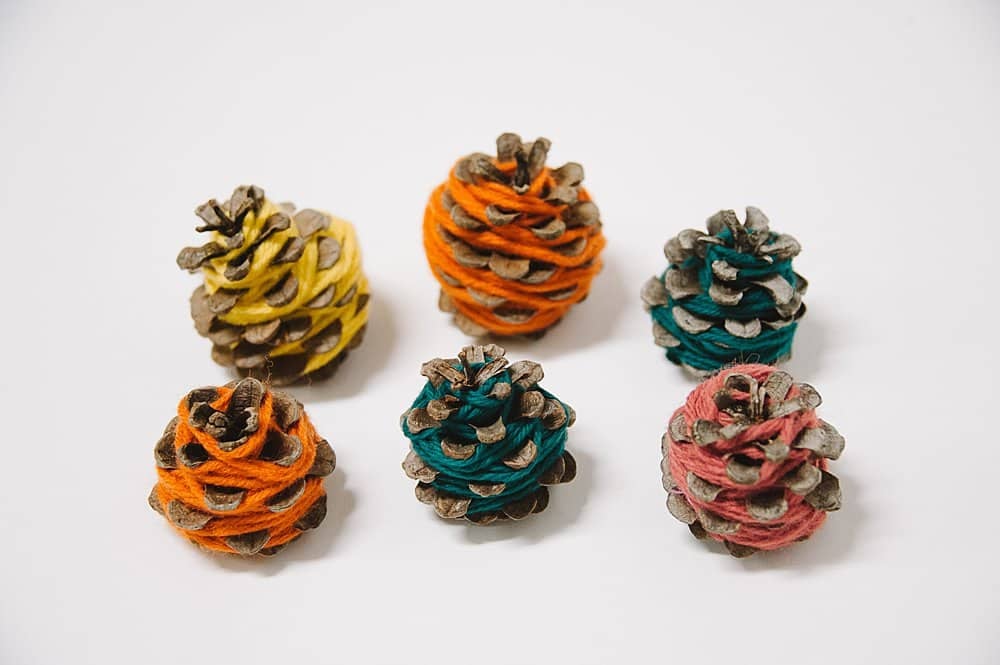 Perfectly versatile, eye-catching, and adorned with your choice of pretty colors, Yarn Tassels are a DIY staple you're going to want to add to your crafting collection!
With just three simple supplies, your hand, and our How to Make Yarn Tassels tutorial, you'll be making tassels in a rainbow of colors in no time!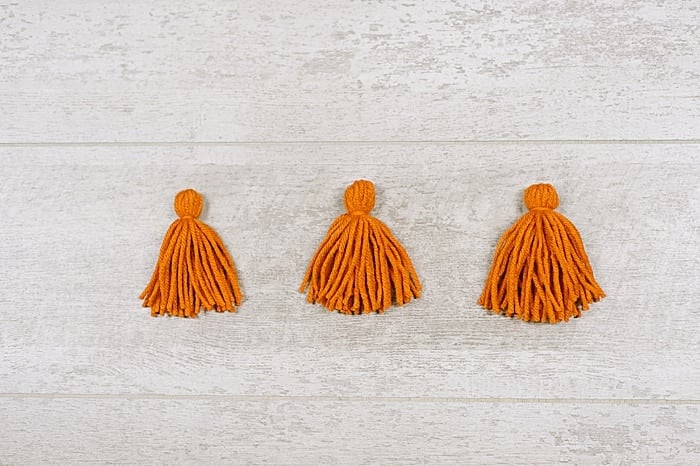 Tassel earrings are so in and even better? You can create them yourself in a variety of beautiful colors in just a few simple steps!
Using a few spare few minutes and a handful (literally) of supplies, you'll have a rainbow of handmade jewelry to add to your wardrobe!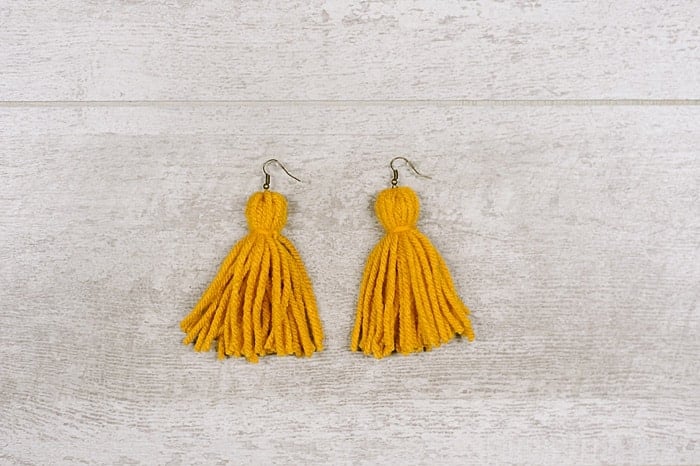 Say goodbye to those boring old keys and the everyday hum drum drab of basic keychains and instead, start envisioning colorful pops of your very own creation on your keyring!
Our How to Make a Yarn Tassel Keychain has never made it easier to adorn your keys with a little self-made crafting beauty!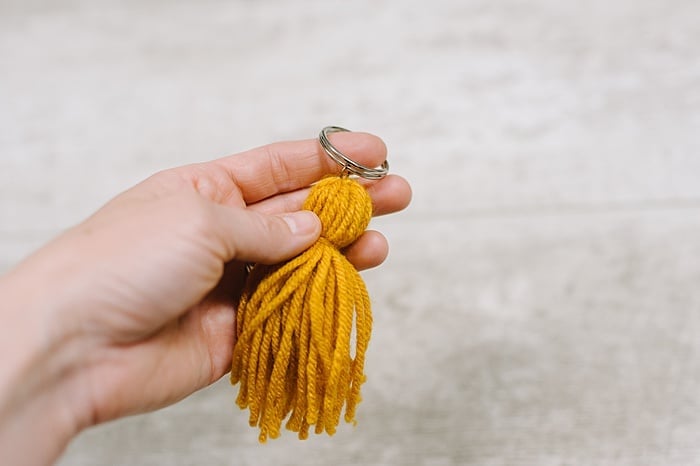 10. Yarn Tassel with Wooden Bead Ornament
Incorporate an aesthetically pleasing design with beautiful colors to your home décor for holidays, events, or just because your own handmade designs make you happy!
Tassels & Tassel Ornaments are perfect for Christmas but can be curated for any year 'round crafting inspiration or color scheme! With just a few short steps, we'll show you how!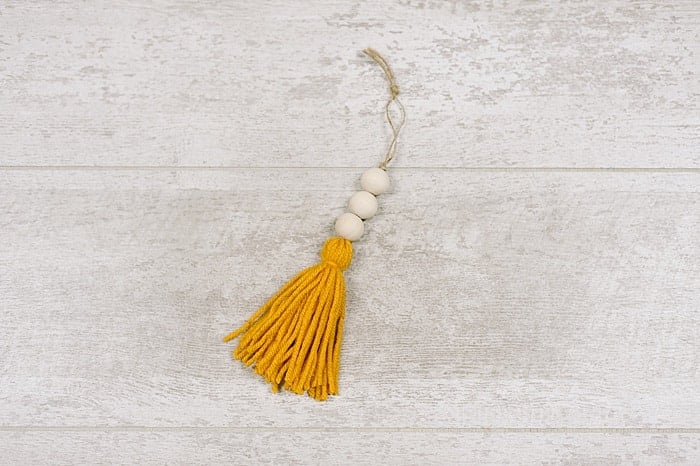 We believe walls were meant to be decorated; so why not decorate them with your own, beautiful, handmade crafting creations?
Our How to Make a DIY Yarn Wall Hanging will give you the inspiration and step-by-step guide you need to create your own colorful masterpiece!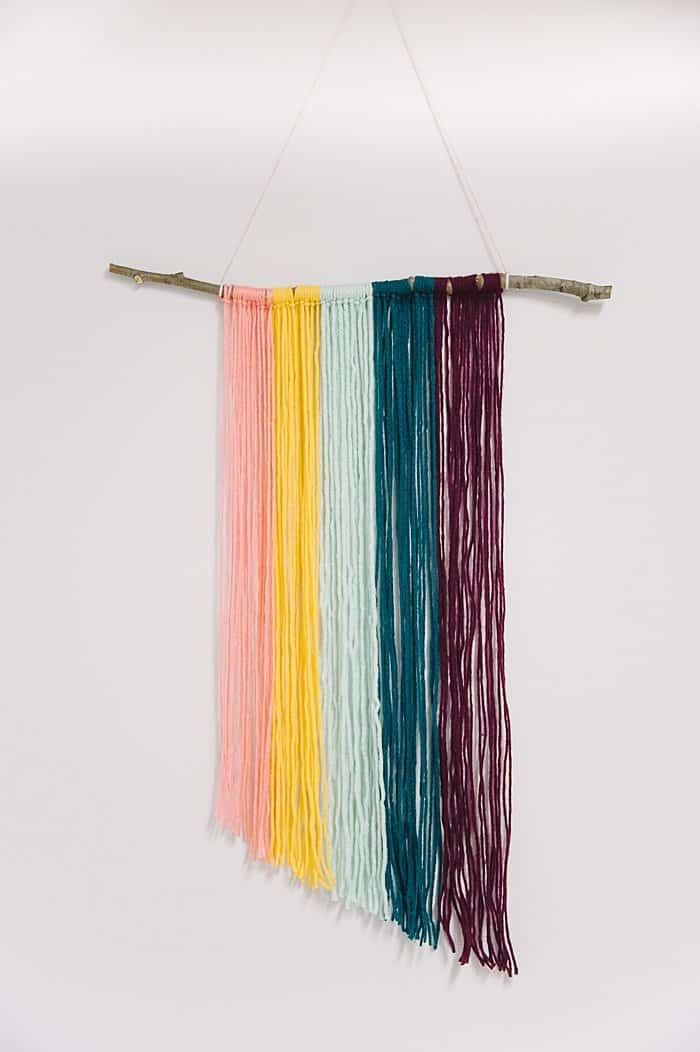 Some things are just better when they're miniature, aren't they?
These cute mini PomPom Cacti are one perfect crafting example and even better? They're so easy to make!
Grab a few tiny Terracotta Pots, your favorite yarn in green-hues, and our How to Make PomPom Cacti tutorial–and the rest is history!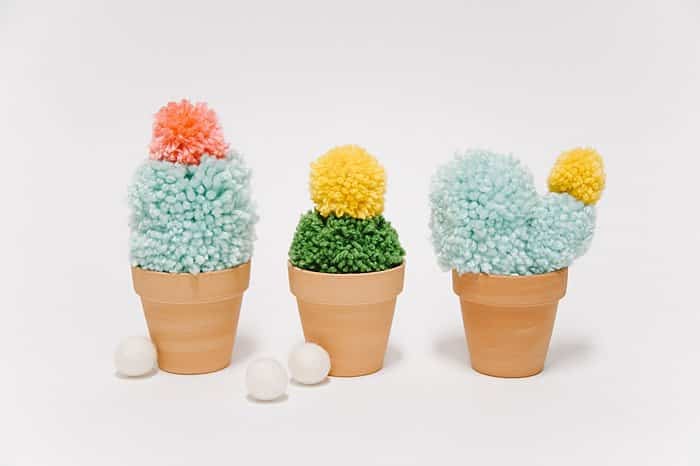 13. Yarn PomPom Trees in Cork Planters
Our DIY PomPom Trees in Cork Planters tutorial is the perfect example of crafting perfection sometimes coming from the most simplistic of places.
With a few spare wine corks, authentic sticks, and colorful Yarn PomPoms, you can create your very own tiny trees in every color of the rainbow!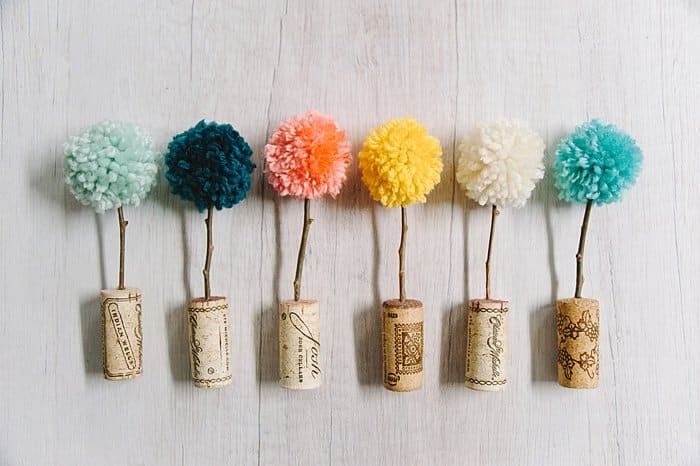 – – – – –
Yarn is one of the most basic craft supplies available, and every crafter has some in their arsenal.
It's available in a dizzying number of types, colors, and thicknesses, and it's usually affordable to buy – especially with a coupon.
With your favorite yarn, scissors, and a glue gun, you are well on your way to making any of these 13 easy yarn crafts!