**These posts often contain affiliate links. Please see our disclosure policy for details.**
Learn how to make a rainbow yarn tassel garland using earthy colored yarn in rainbow hues and twine to string them together.
Yarn tassel garlands are a great decor option for any occasion or holiday – you can customize the garland by choosing colors that fit the season.
You can use bright, pastel colors for spring or summer, and rich, autumn colors for fall.
Today, we are using yarn with bold hues in the colors of the rainbow to make a rainbow yarn tassel garland.
Here's how to make one!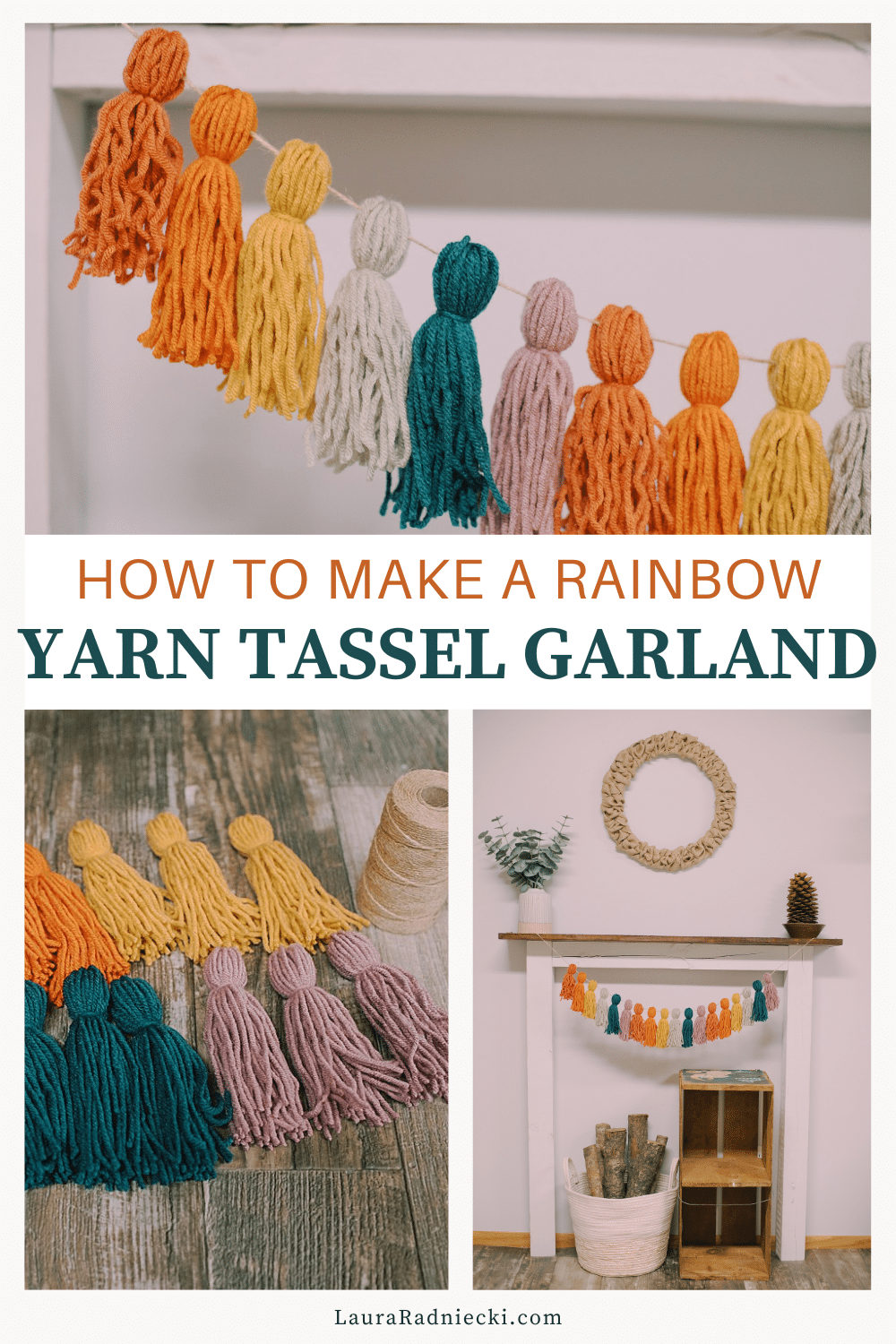 How to Make a Rainbow Yarn Tassel Garland
Step 1. Gather Supplies
Supplies Needed: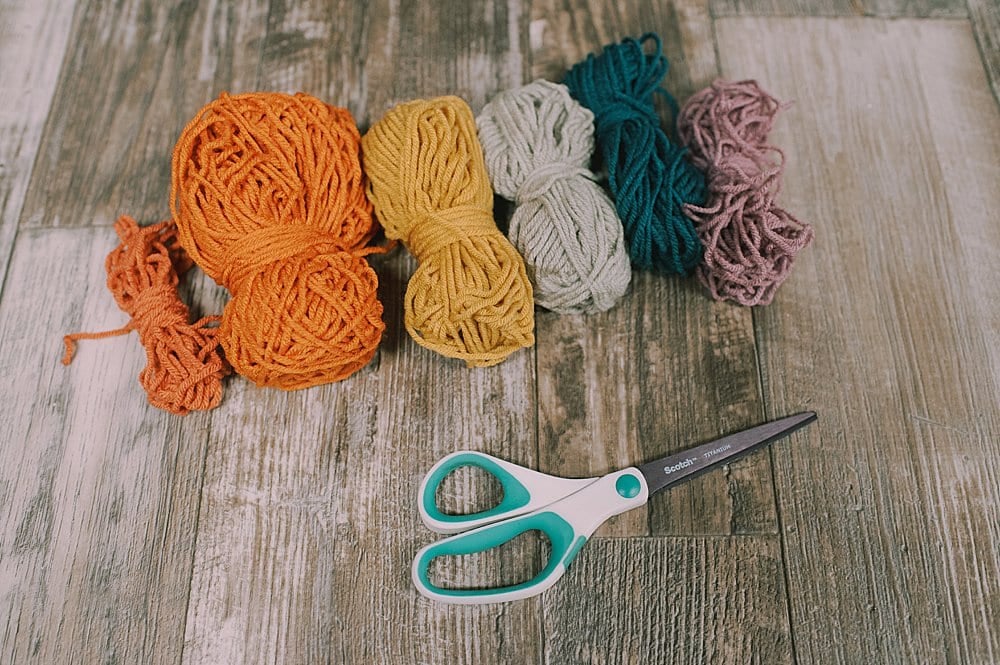 Step 2. Make yarn tassels in each of the yarn colors, using our yarn tassel tutorial.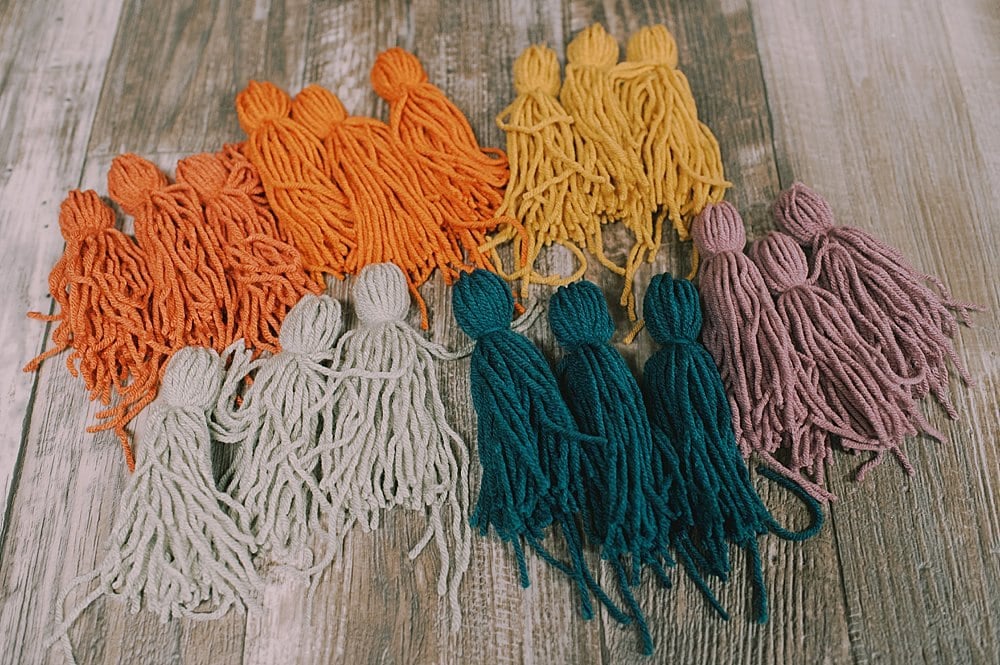 Trim up the bottoms so they are nice and even.
Step 3. Cut a long piece of twine, and thread one end onto an embroidery needle.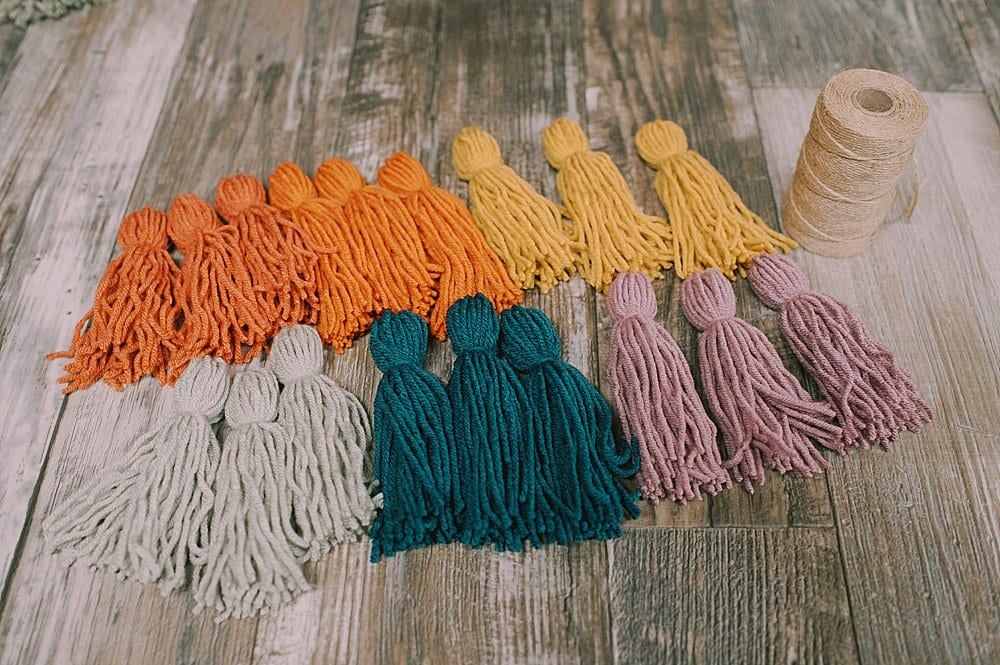 Step 4. Thread yarn tassels onto the twine through the round head of the tassel, in the rainbow color order (or whatever color order you choose!)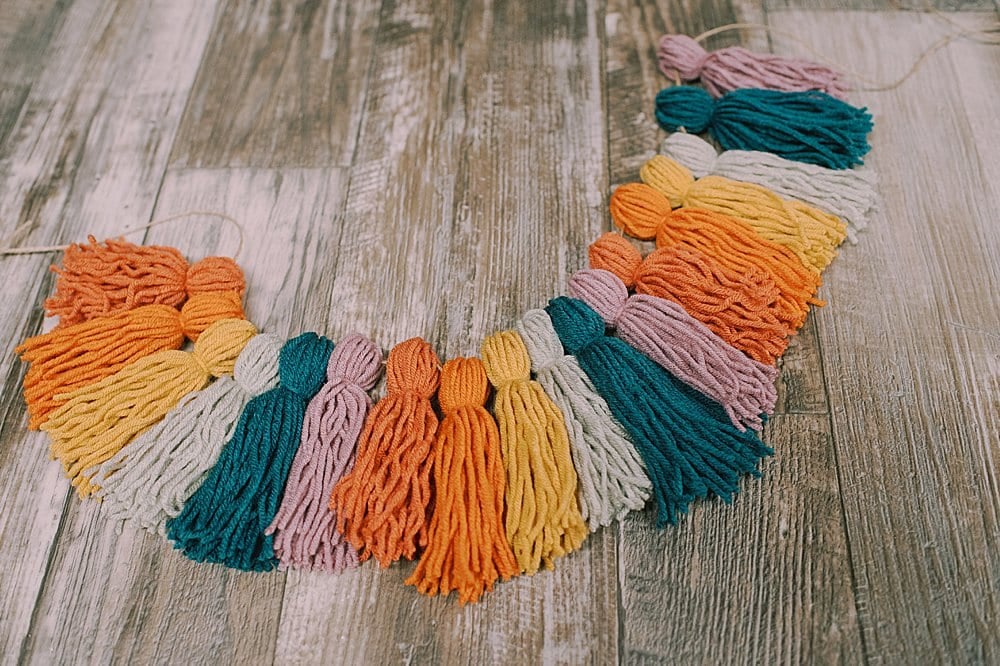 Step 5. Once you are finished adding tassels, tie loops at each end of the twine string and hang it up!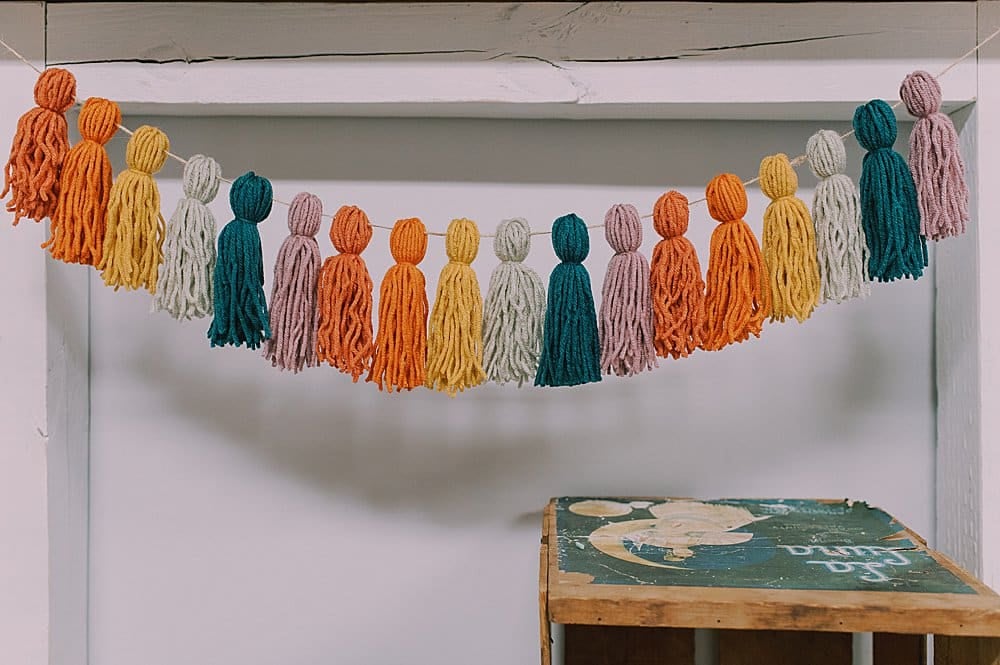 You can adjust the spacing of the tassels to fit your desired aesthetic.
You can have them close and touching, or you can space them slightly apart as I did here.
If you want to space them further, you can do that too – that will allow you to cover a bigger mantel area using fewer tassels; it's up to you!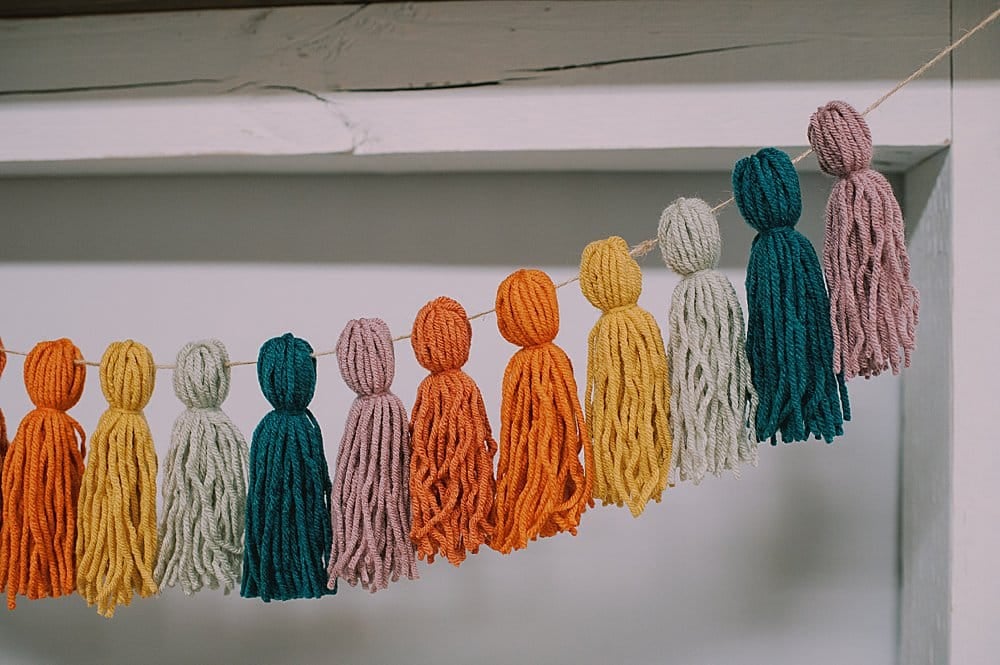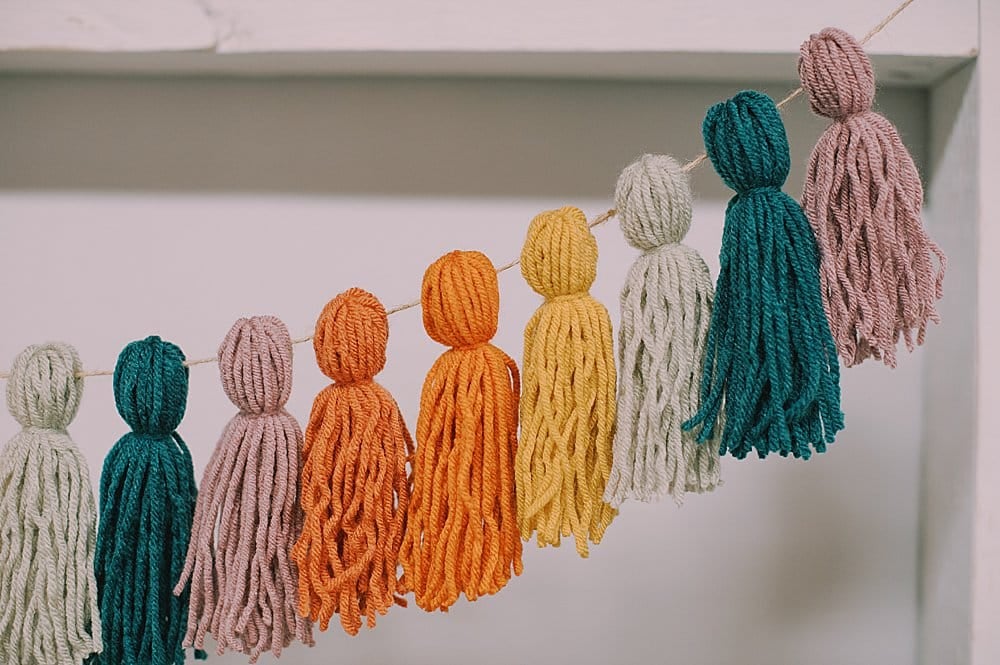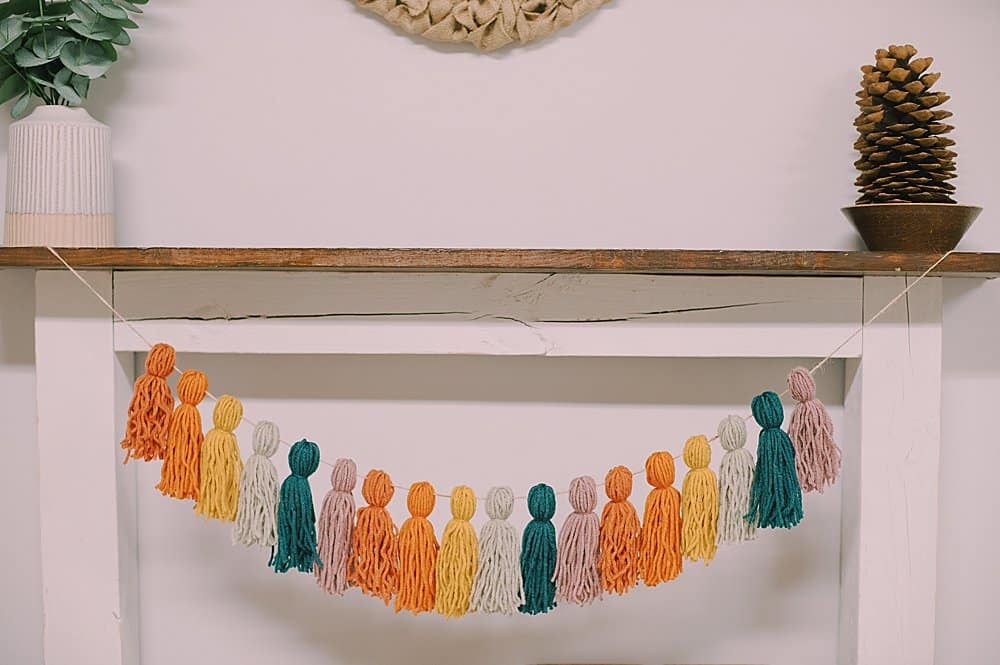 Judging by the abundance of yarn tassel tutorials on my site here, it's safe to say I'm obsessed with them.
They are so easy to make; all you need is yarn and scissors.
You can make them in any color you want as long as you can find yarn in that color!
And they are so versatile. Garlands are probably my favorite way to use yarn tassels, because they pack a big punch with just a little effort.
Plus, garlands are one of the best ways to change up decor for the seasons or holidays!