**These posts often contain affiliate links. Please see our disclosure policy for details.**
Learn how to make a fall yarn tassel garland using fall-colored yarn tassels, wooden beads, and twine to make a garland.
We recently made a beautiful yarn tassel garland using pastel-colored yarn – the perfect decoration for spring or summer!
Today, we are going to make the garland counterpart for the fall season – we are going to use deep autumn-inspired colors to make a beautiful fall yarn tassel garland.
Here's how to make one!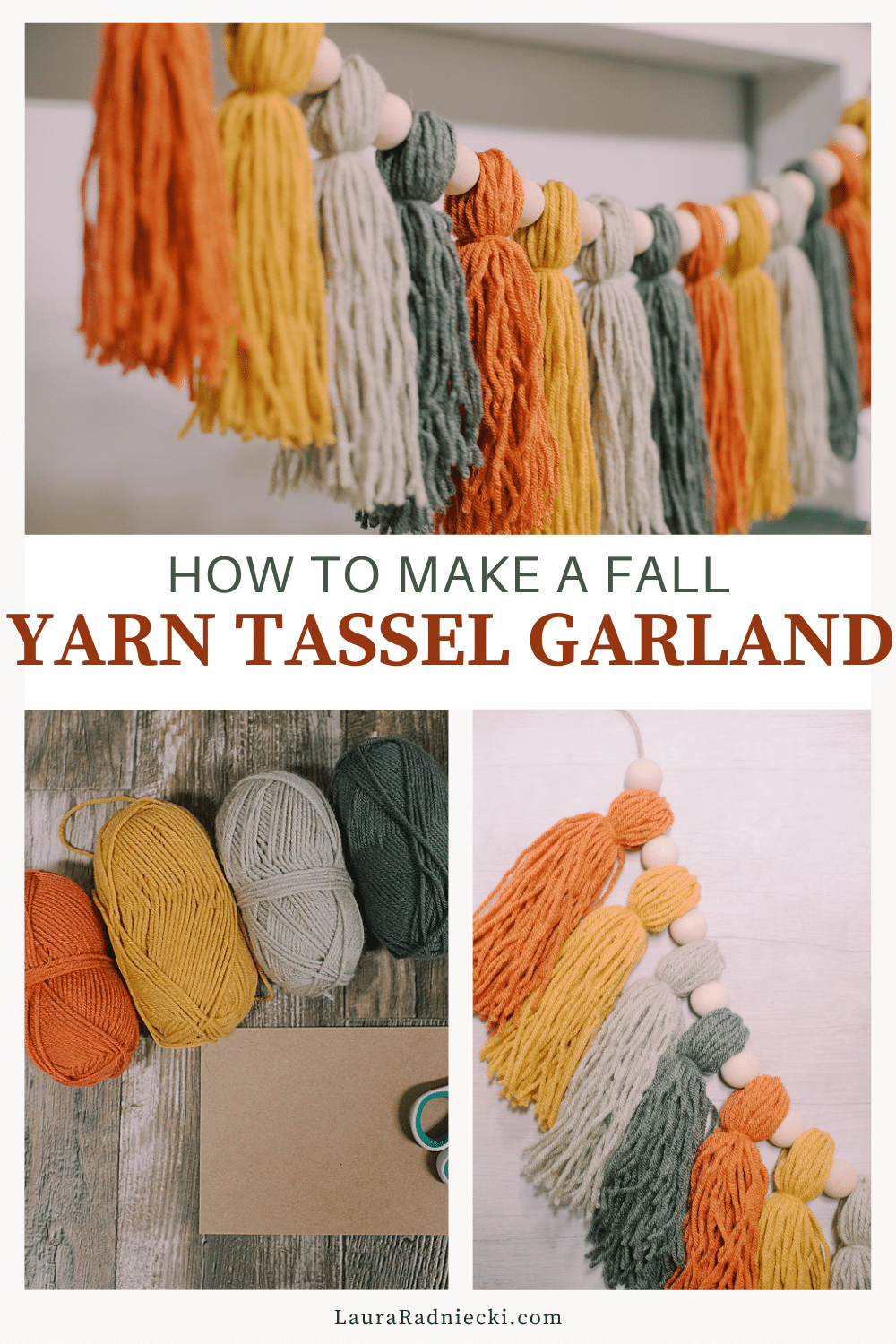 How to Make a Fall Yarn Tassel Garland
Step 1. Gather Supplies
Supplies Needed: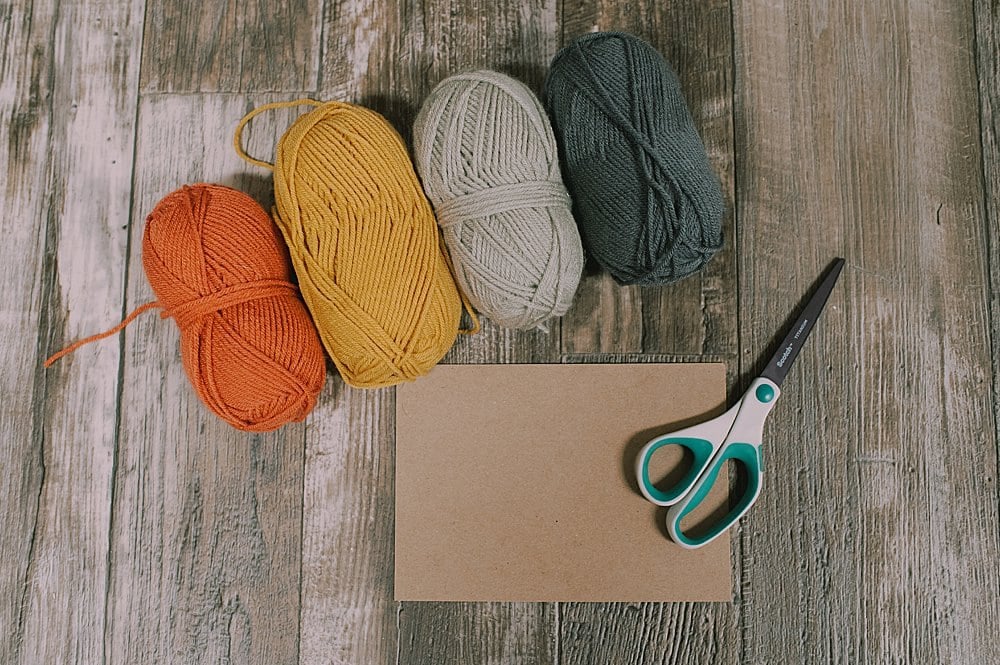 Step 2. Make yarn tassels in each of your yarn colors using this tutorial here.
I used the cardboard method to make these tassels.
This piece of cardboard is roughly 8″ tall so I could have longer tassels for my garland.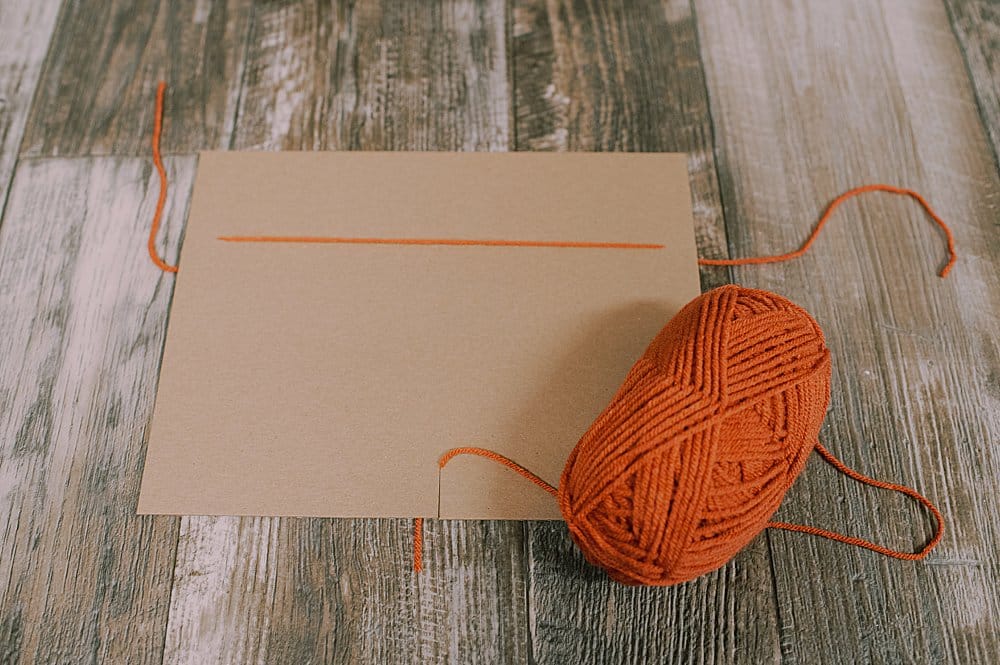 I wrapped the cardboard 35 times to make these tassels.
I wanted them to be full but not thick.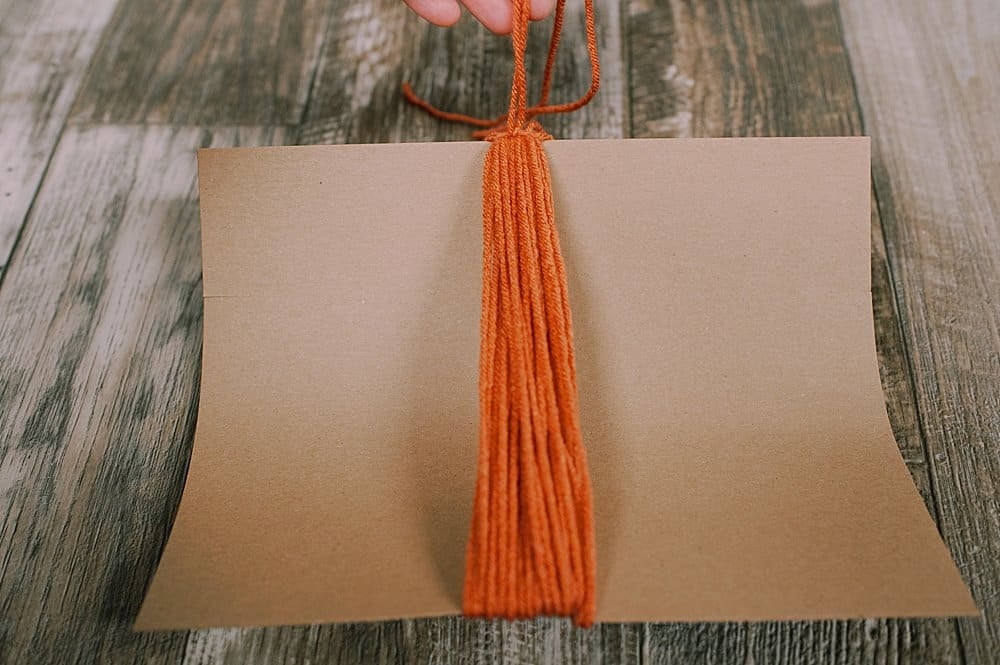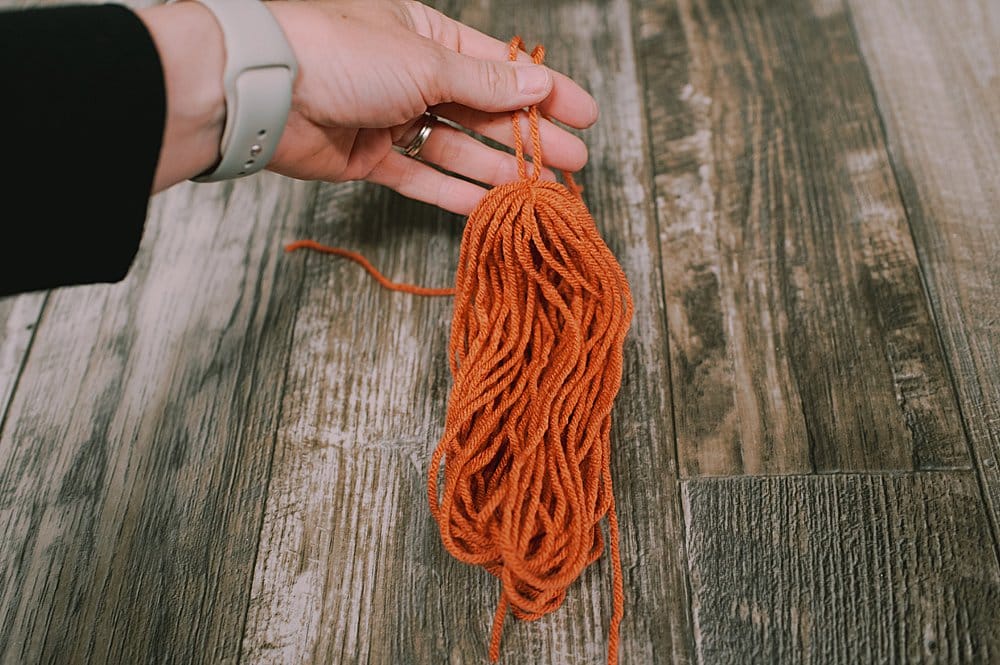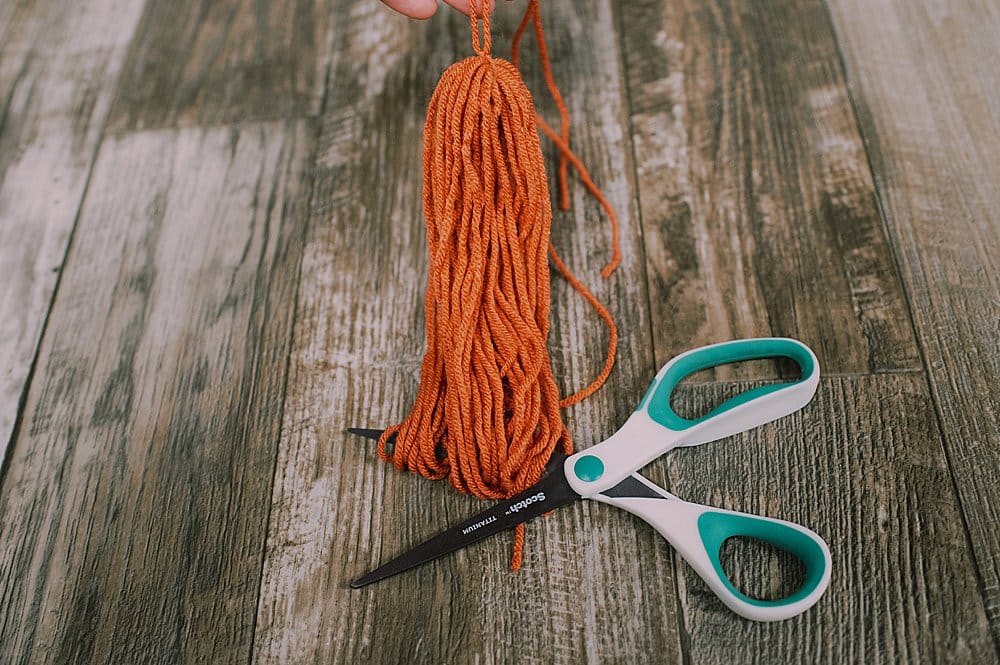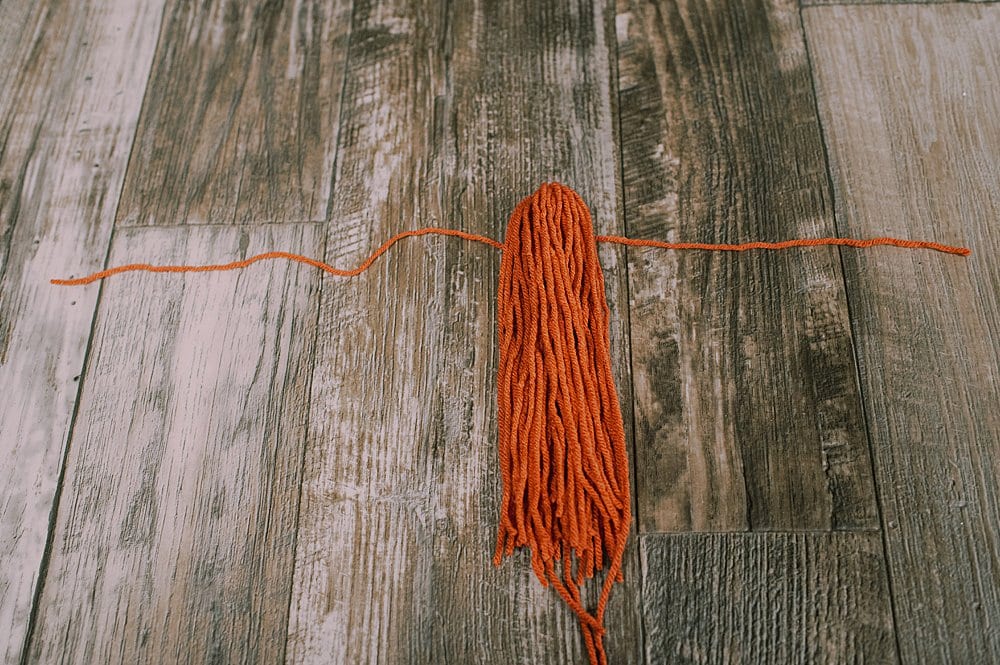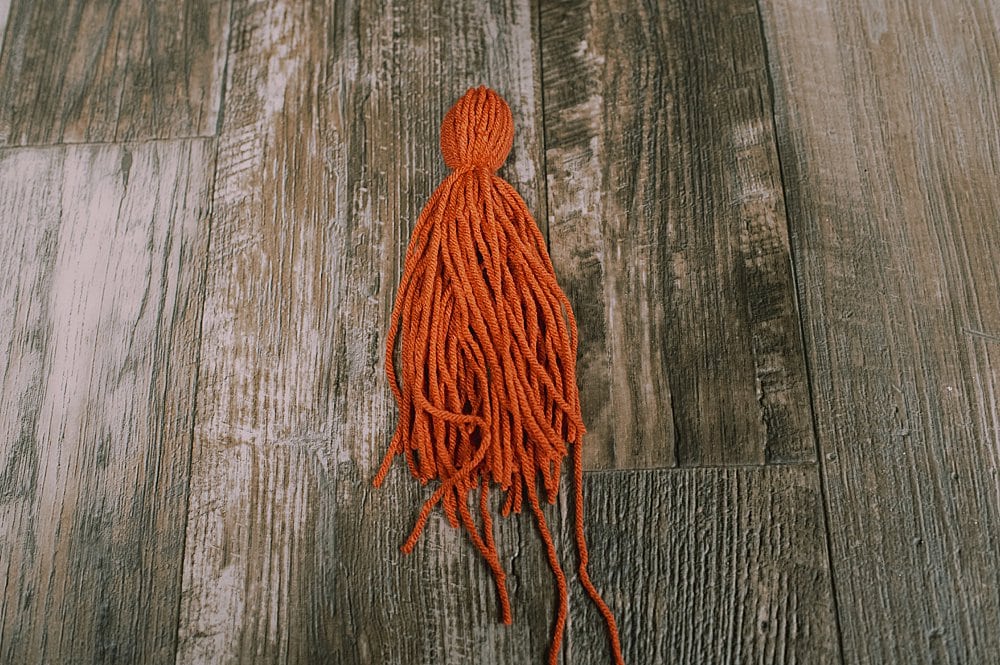 Trim up the bottom so it's neat and even.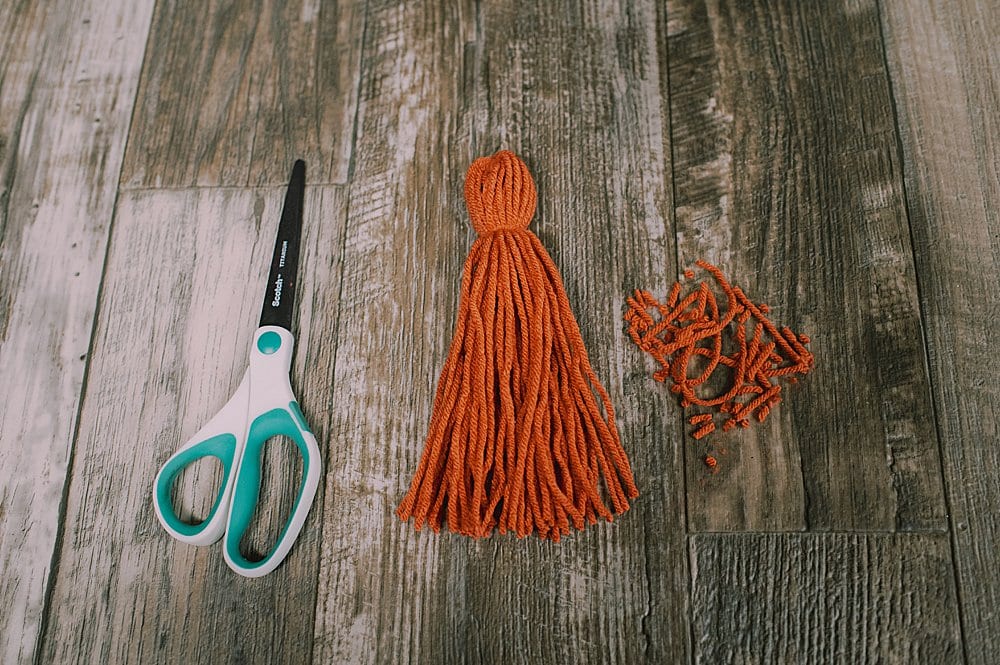 Repeat the same process to make several tassels of each yarn color.
The size of your mantel will determine how many tassels you need to make.
Step 3. Cut a long piece of twine, and thread an embroidery needle onto one end.
Begin threading on yarn tassels and wooden beads in whatever order you choose.
I picked my color order, and then added one tassel, one bead, one tassel, one bead – in that order until they were all used up.
Step 4. Tie knots in the ends of the twine and your garland is ready to hang!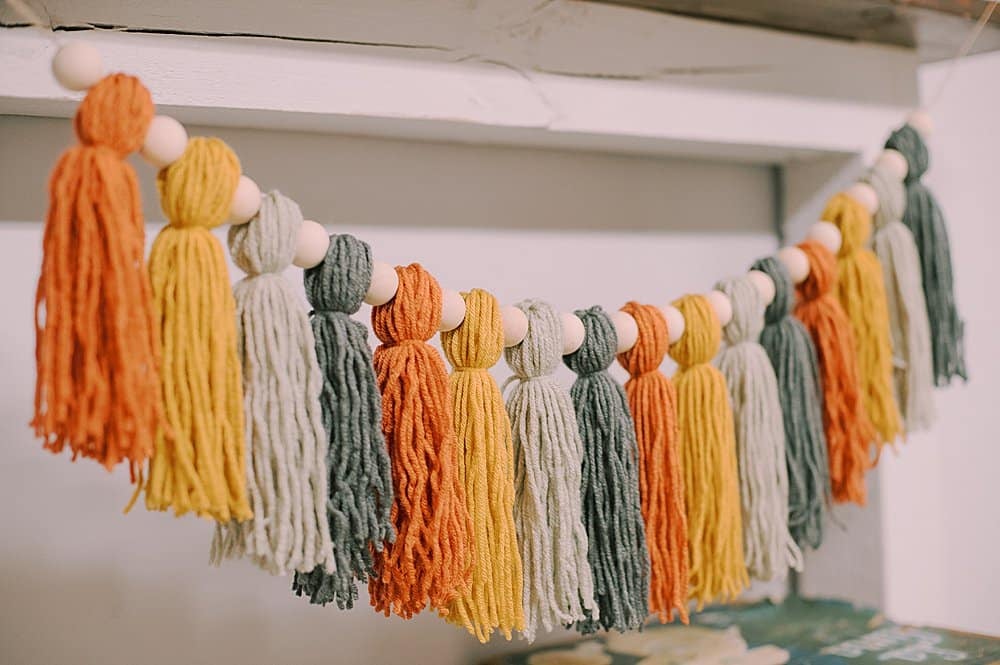 The longer tassels add a hint of elegance to this fall garland.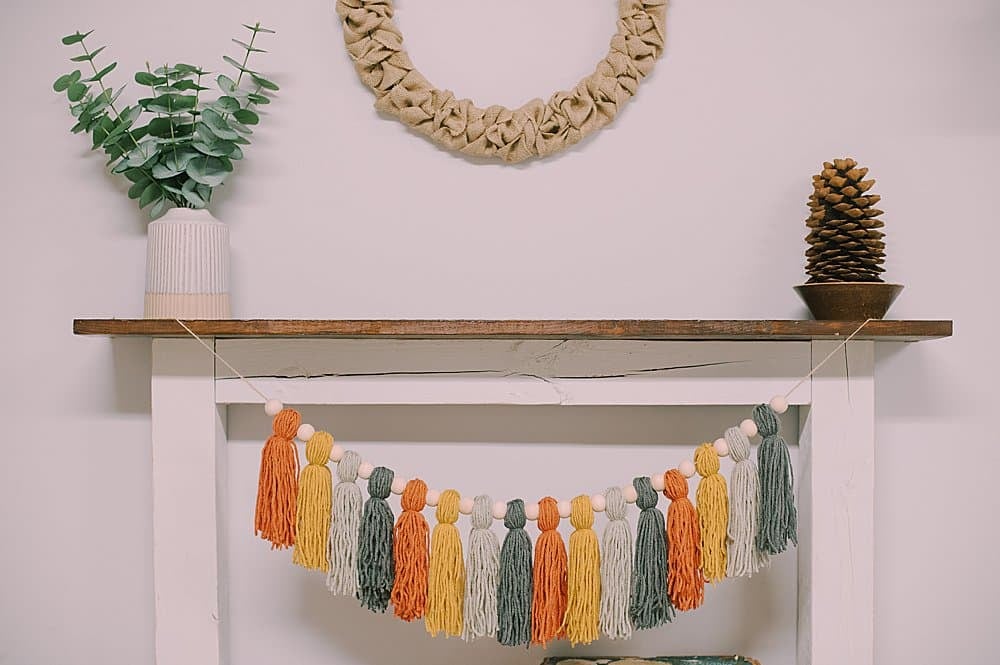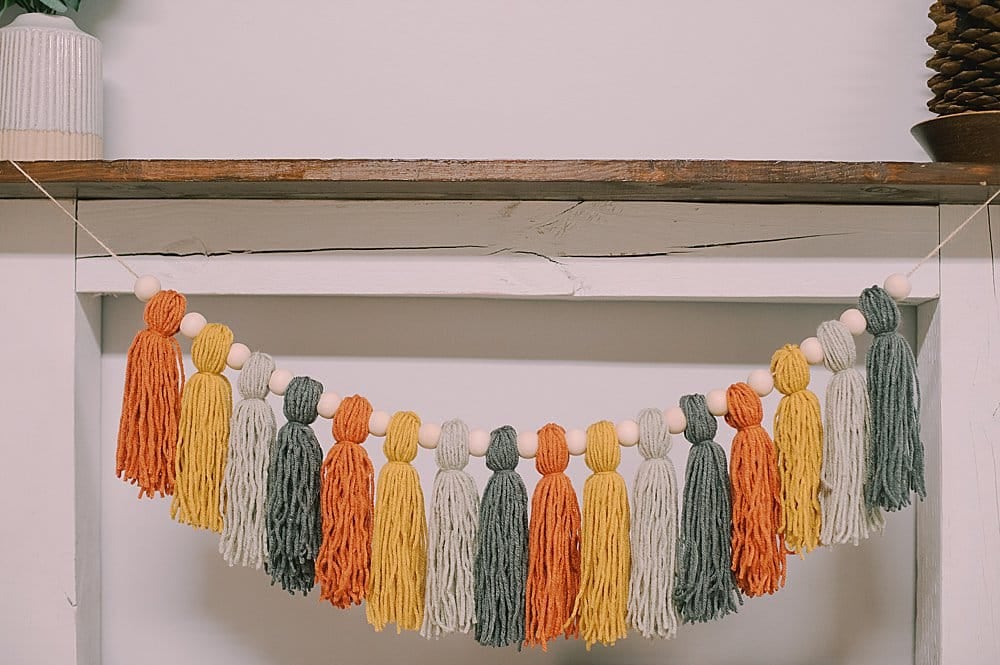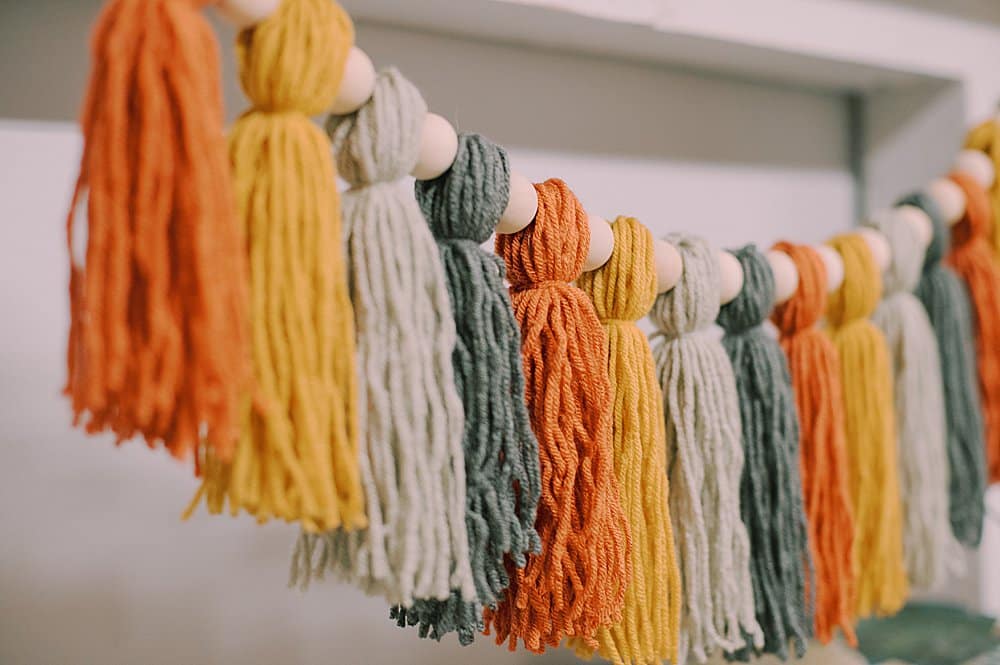 The colors of this garland are suited for the entire autumn season!
You can experiment with adding more wooden beads, or beads of different sizes, as well as changing up the colors of yarn you make your tassels with.
There are lots of ways to make this garland your own!