**These posts often contain affiliate links. Please see our disclosure policy for details.**
Learn how to make fabric tassels using fabric shop towels in this easy craft tutorial. You just need fabric, scissors, twine and hot glue!
Tassels are fun and easy to make, and can be made with everything from yarn and embroidery floss to book pages and toilet paper rolls!
Today, we are going to learn how to make fabric tassels, specifically using fabric from shop towels I picked up at the Dollar Tree!
Here's how to make them!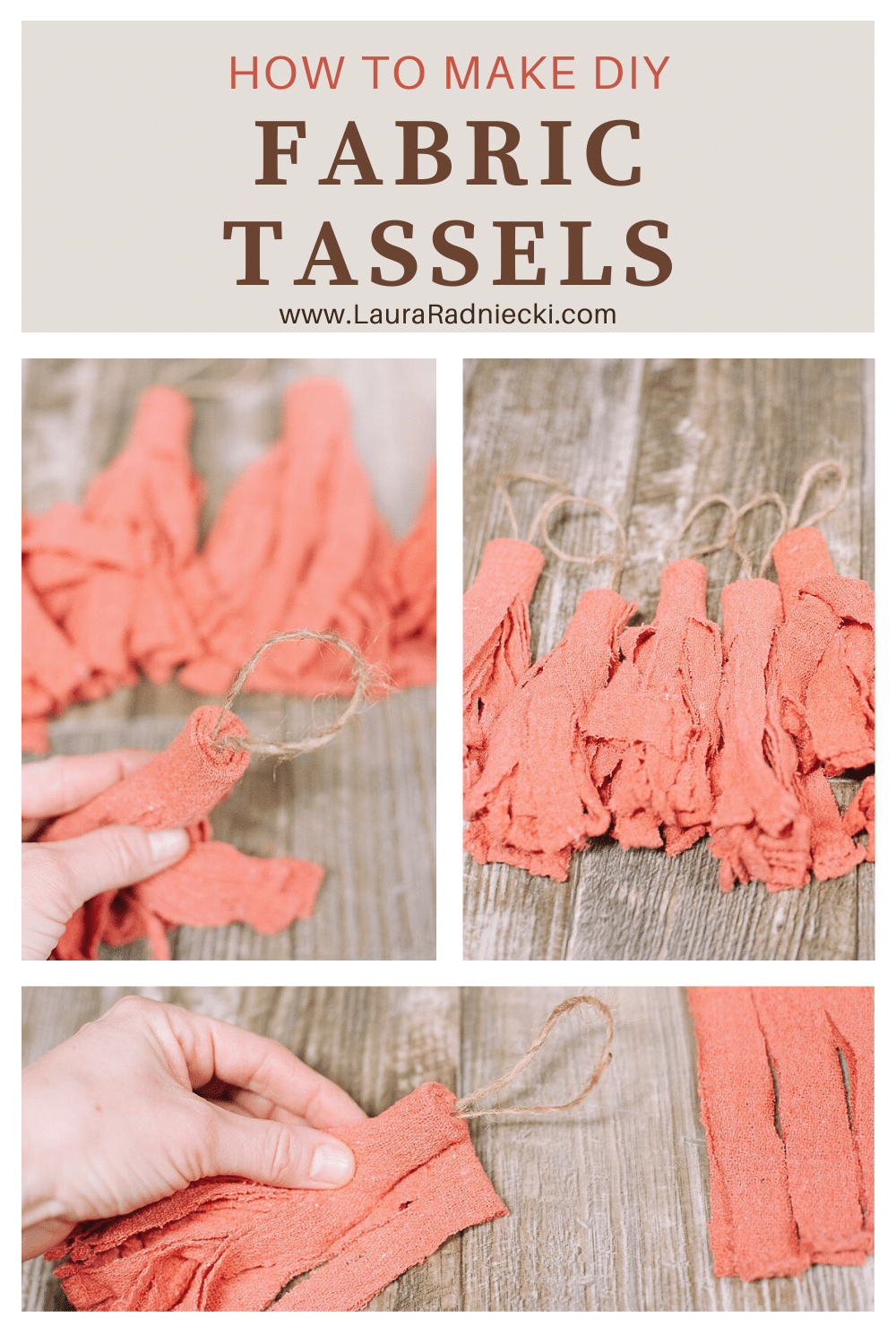 How to Make Fabric Tassels
Step 1: Gather Supplies
Supplies Needed:
Fabric – we used shop towels from the Dollar Tree, but you can use almost any type of fabric.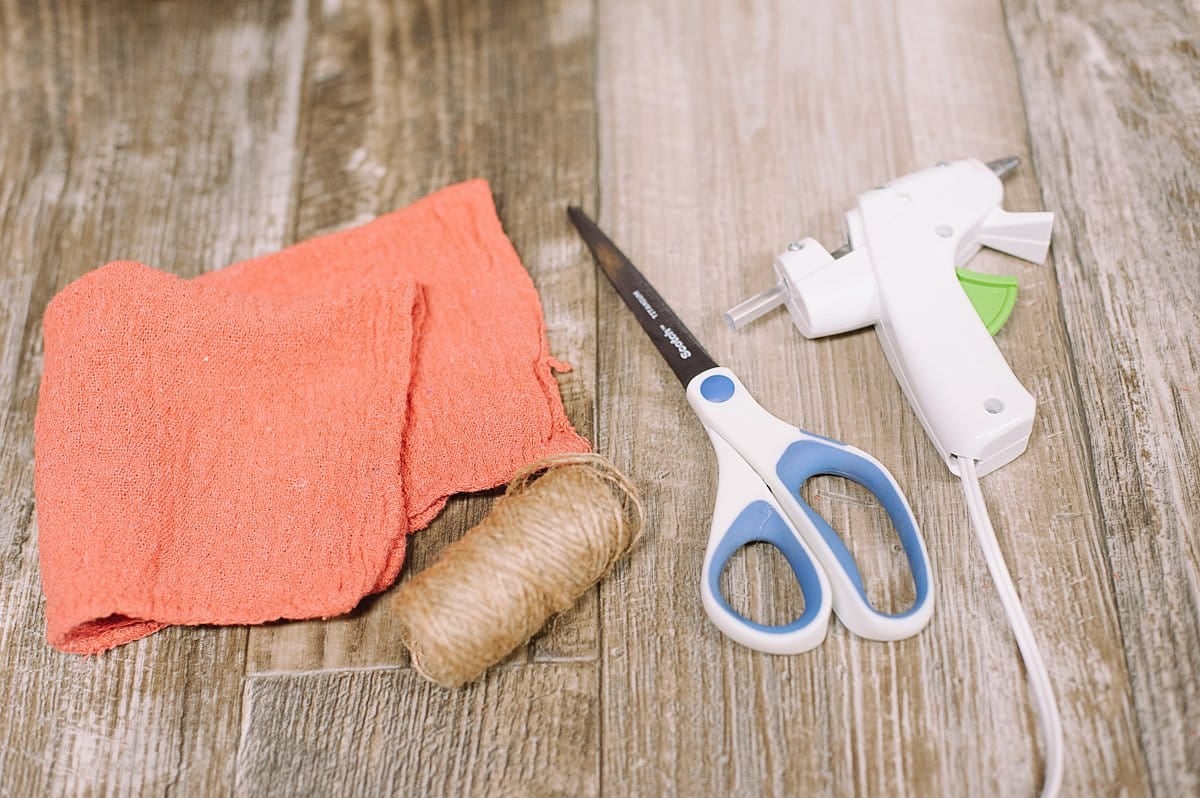 Step 2: Lay out the fabric for your tassel and fold it in half with the folded edge at the top.
Your tassel will end up being as tall as your folded fabric, so keep that in mind.
NOTE: I loved the color and fabric of these shop towels which is why I bought them. They make darling tassels and a super cute garland. But they shed like crazy. Keep that in mind when you choose your fabric, and when deciding how to use your fabric tassels.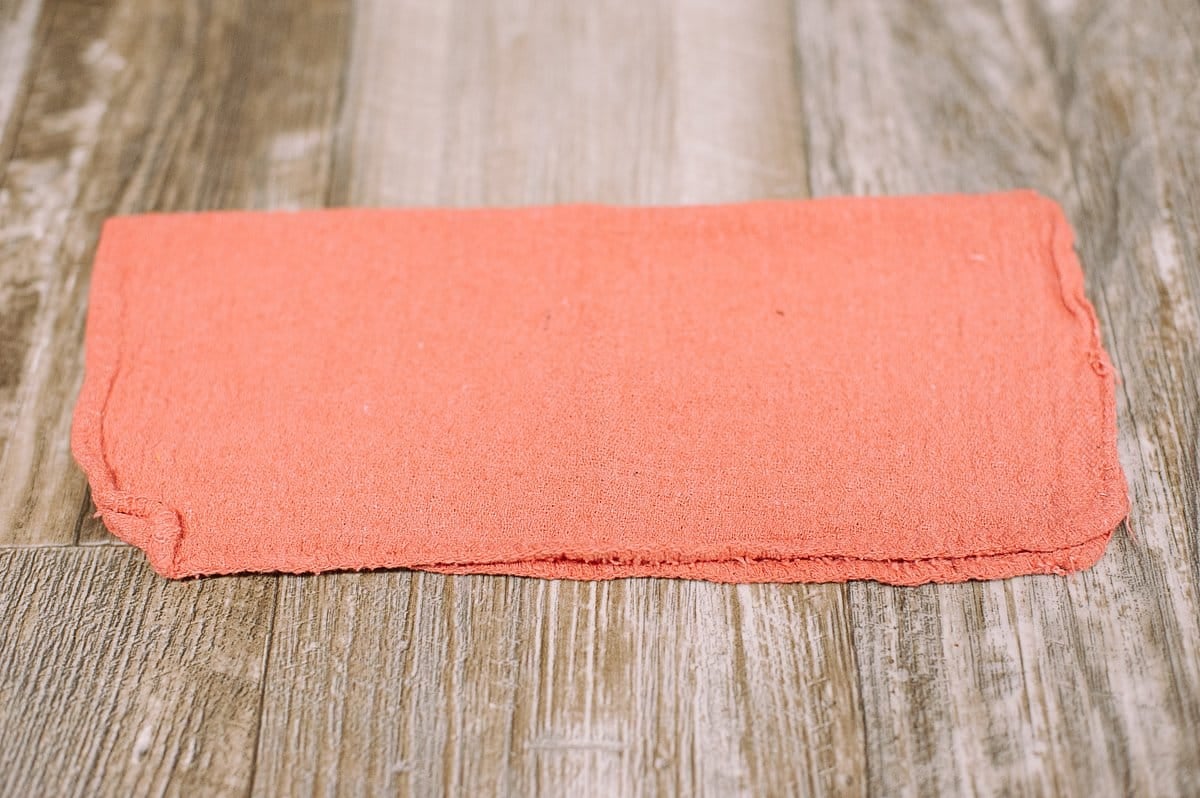 Step 3: Cut the folded fabric so the section you're working with is approximately 6 inches.
If I had used the whole shop towel for one tassel, it would have made a really thick tassel. Too thick.
Instead, I cut the folded shop towel in half, and made one tassel from each half.
Step 4. Start on one end and cut slits up the fabric from the bottom, stopping about 1 to 2 inches from the folded top edge.
Cut another slit about 1″ away from the first one.
Repeat, creating a fringe along the bottom of the folded shop towel.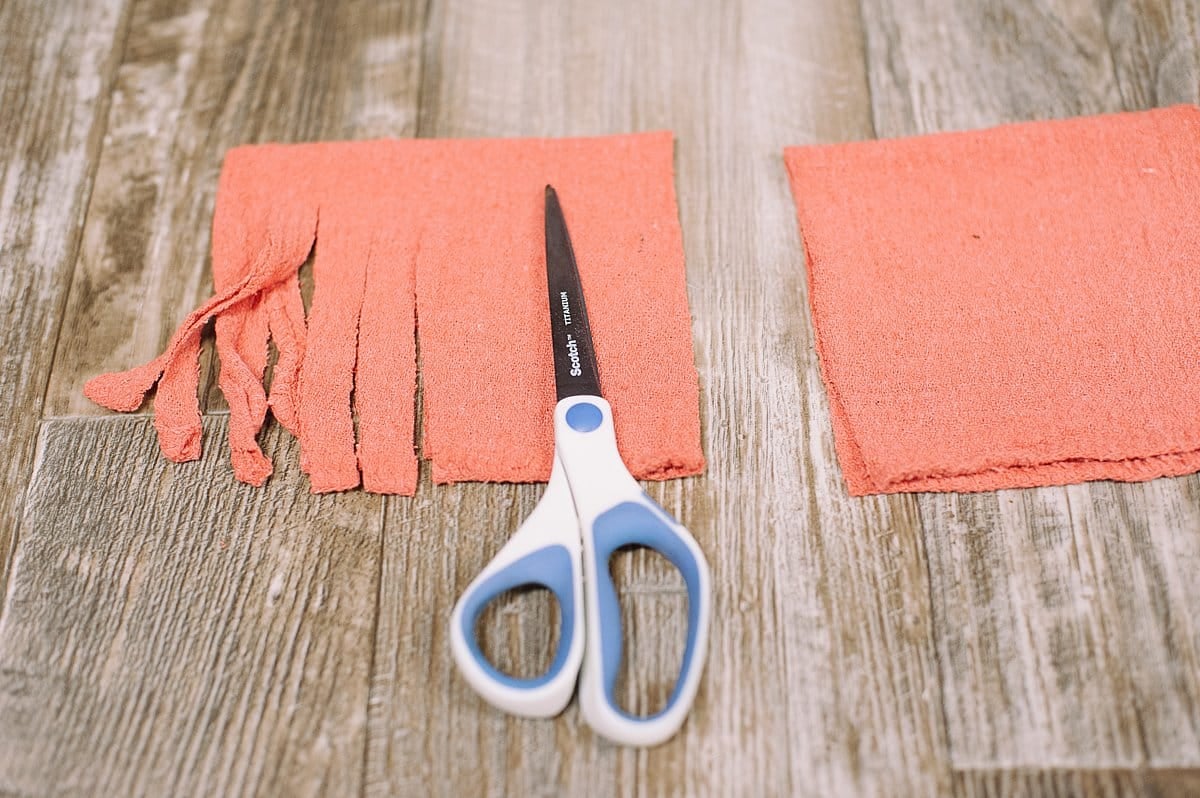 Step 5: Fold a piece of twine into a loop and tie a knot at one end.
Put hot glue at the top left edge of the fabric and lay the knotted twine into the glue.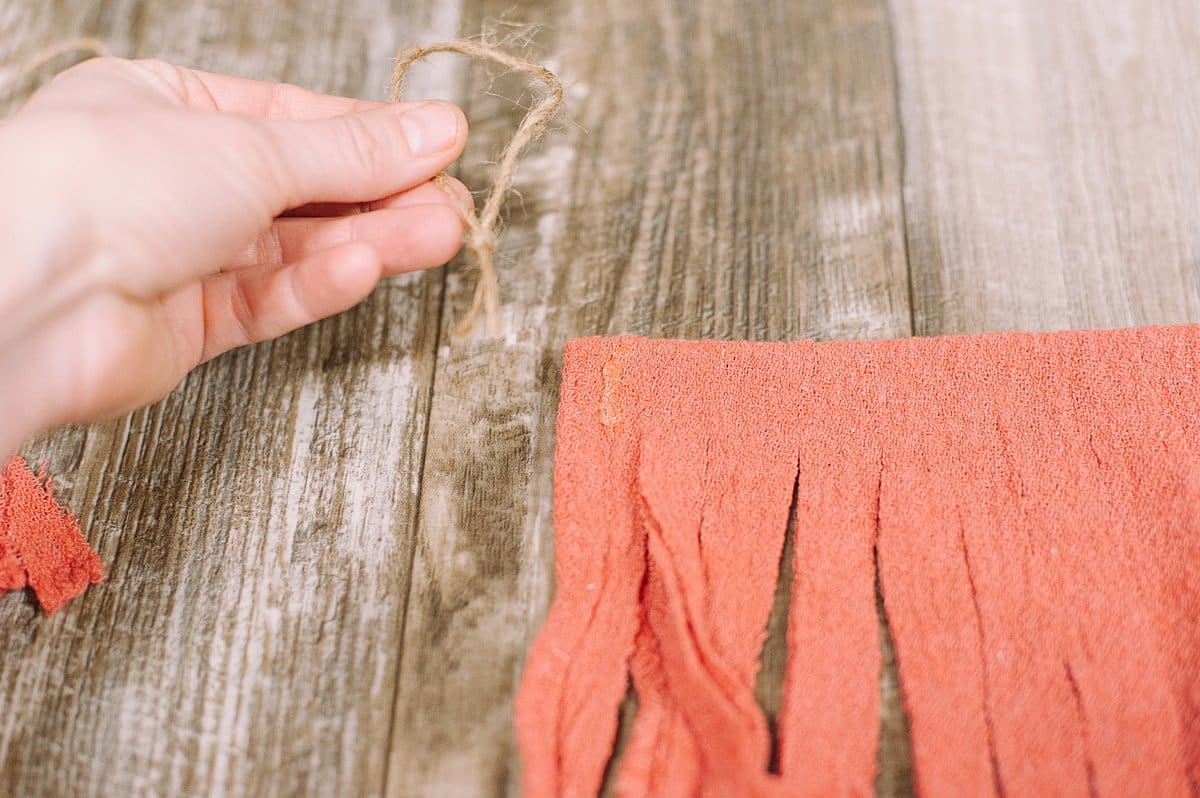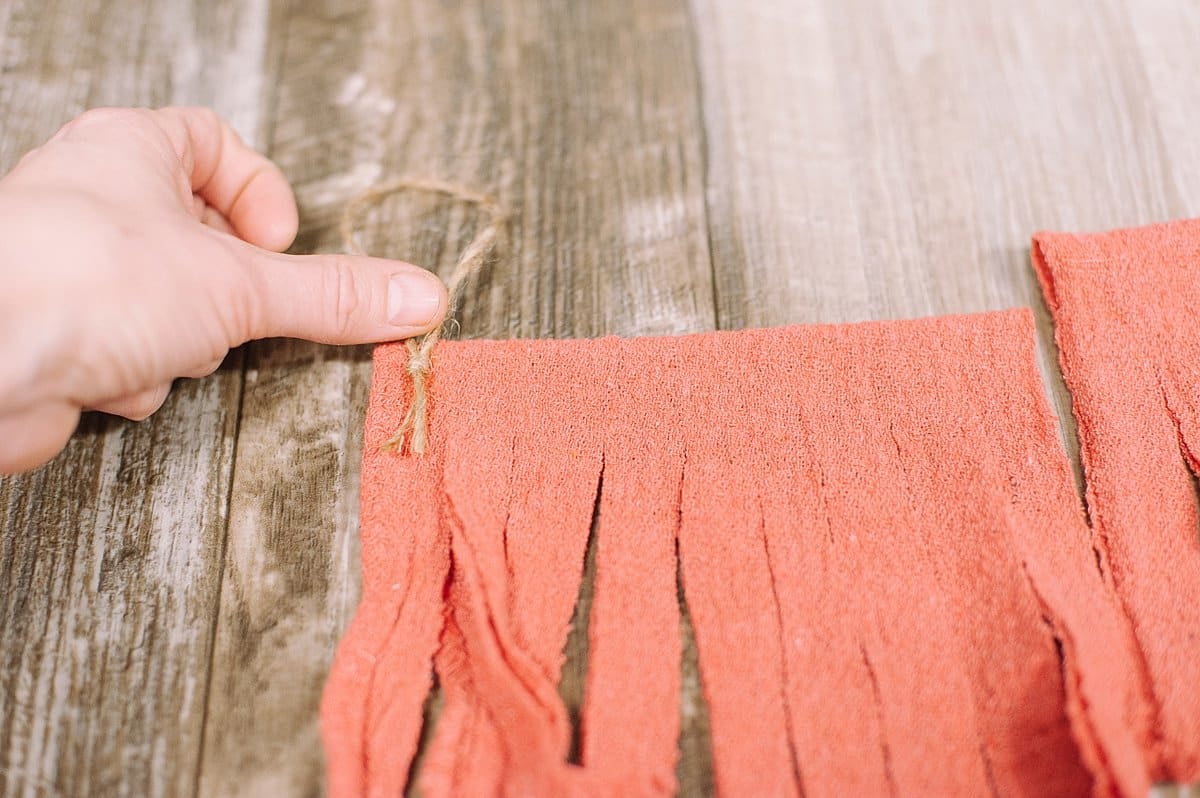 Step 6: Put hot glue to the right of the twine hanging string.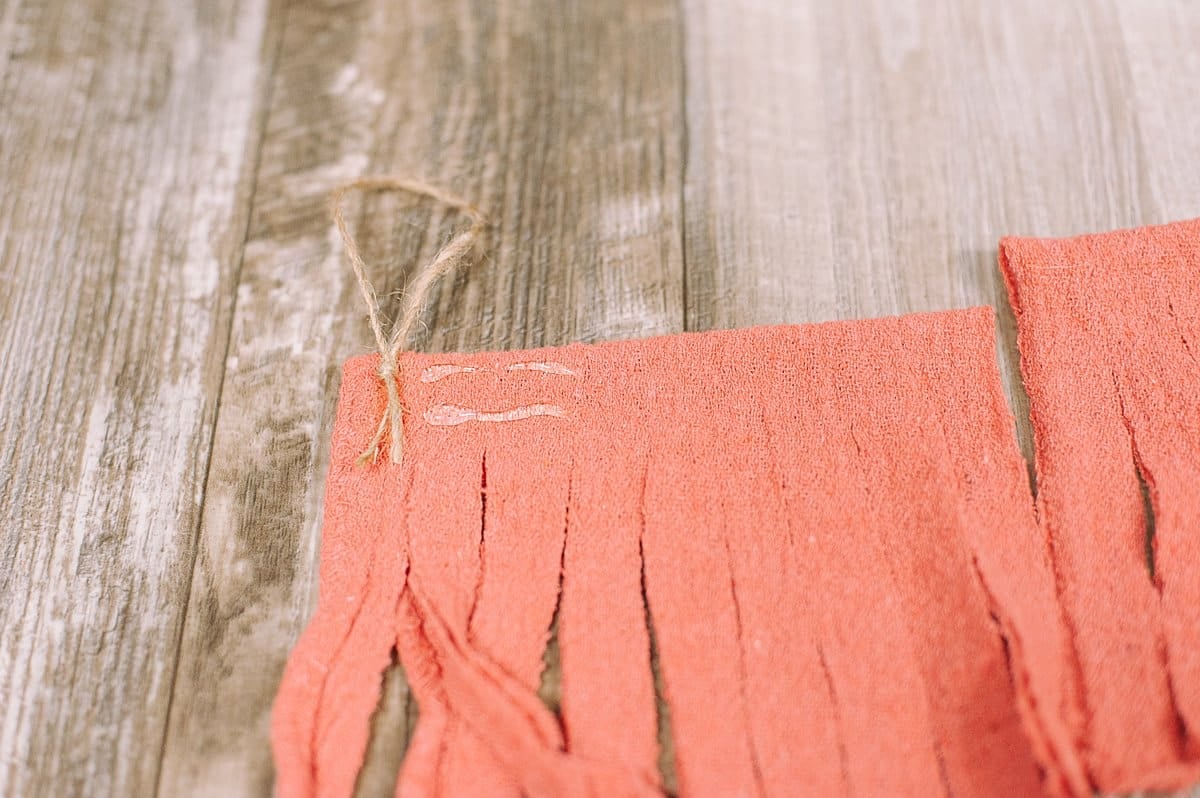 Step 7: Begin to roll the fabric tightly from the edge toward the hot glue.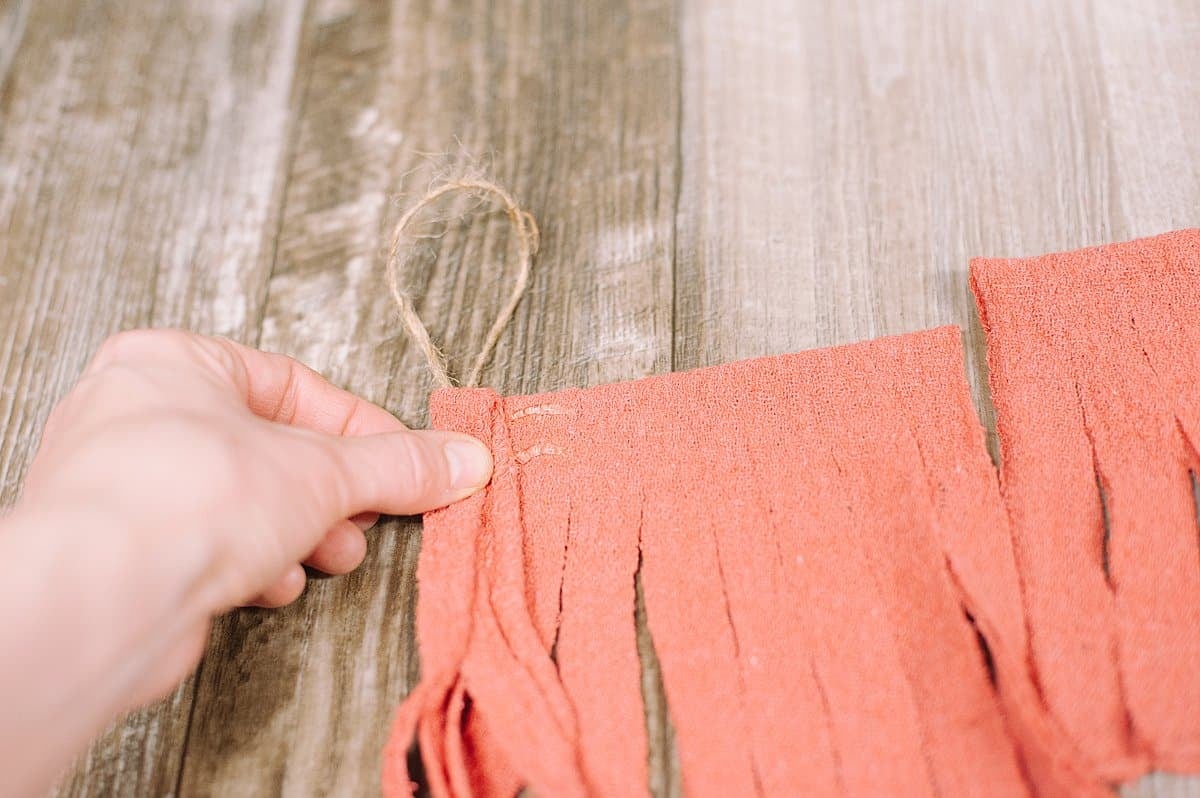 Step 8: Continue adding hot glue along the top of the tassel as you roll to secure it.
Hot glue the end of the fabric to the rolled tassel so it won't unravel.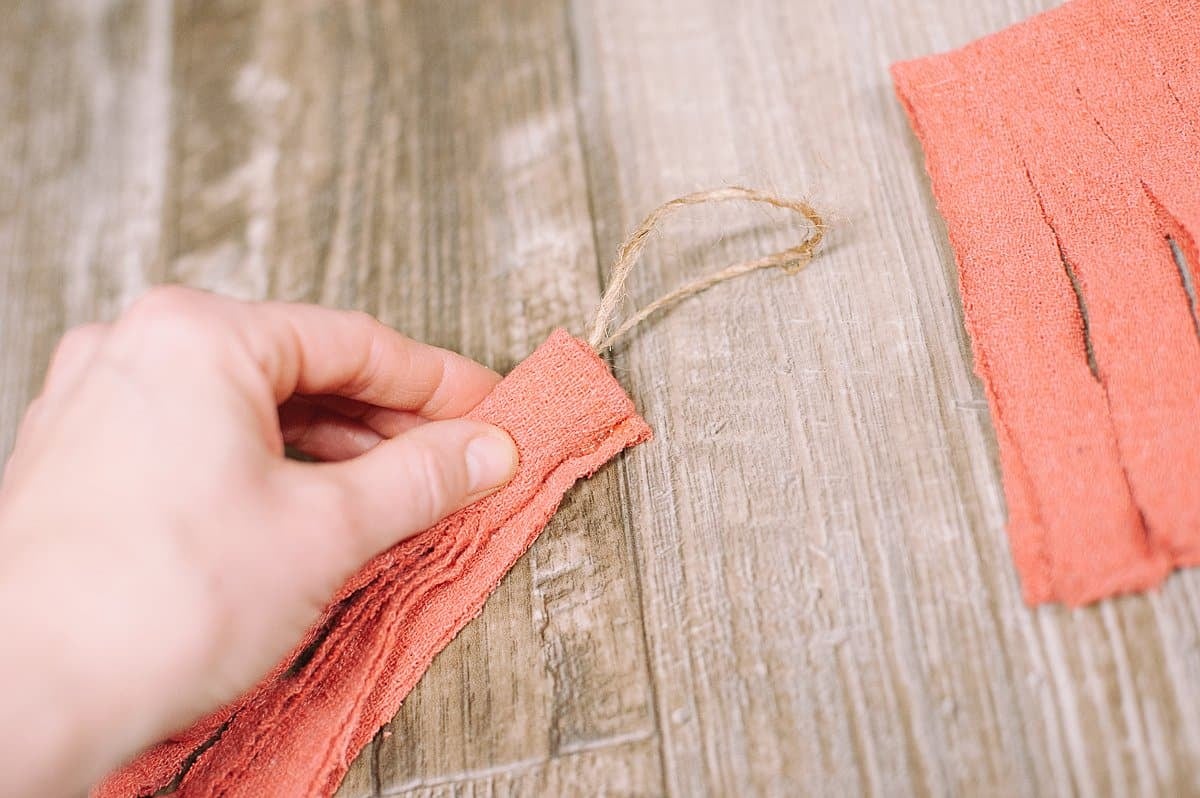 That's it! Your fabric tassel is finished!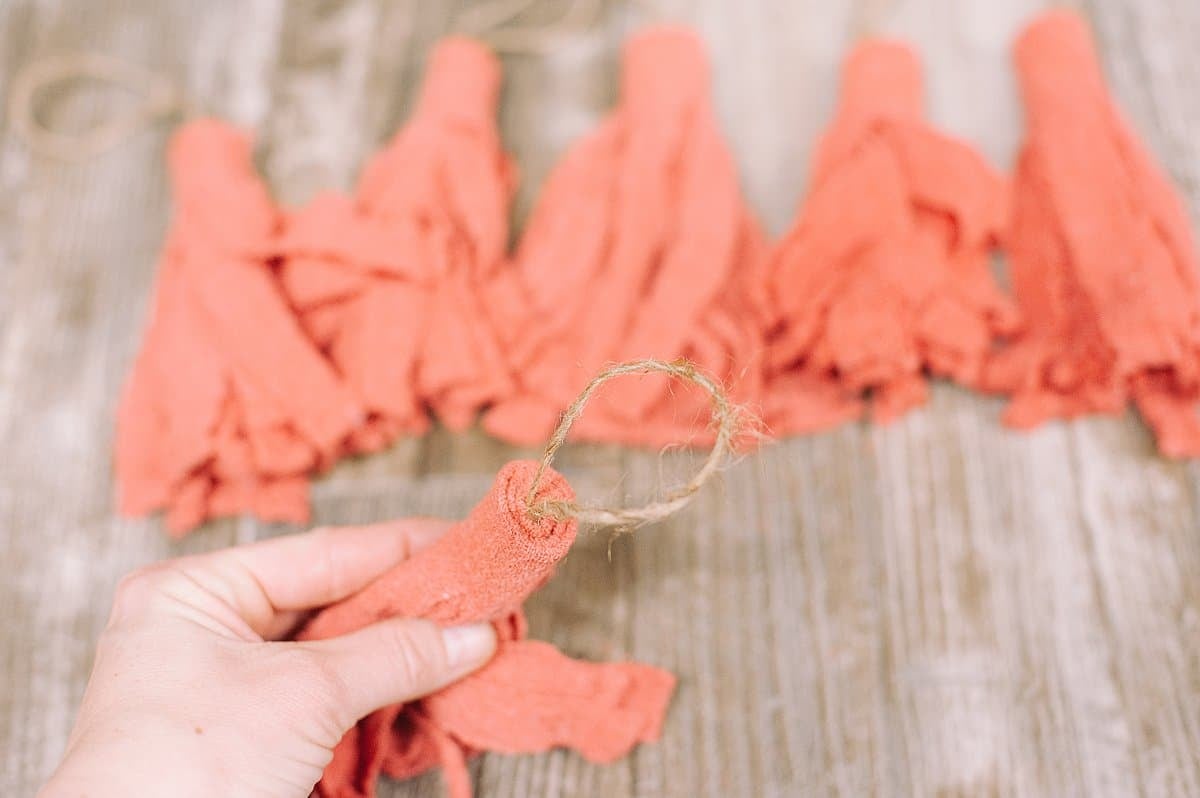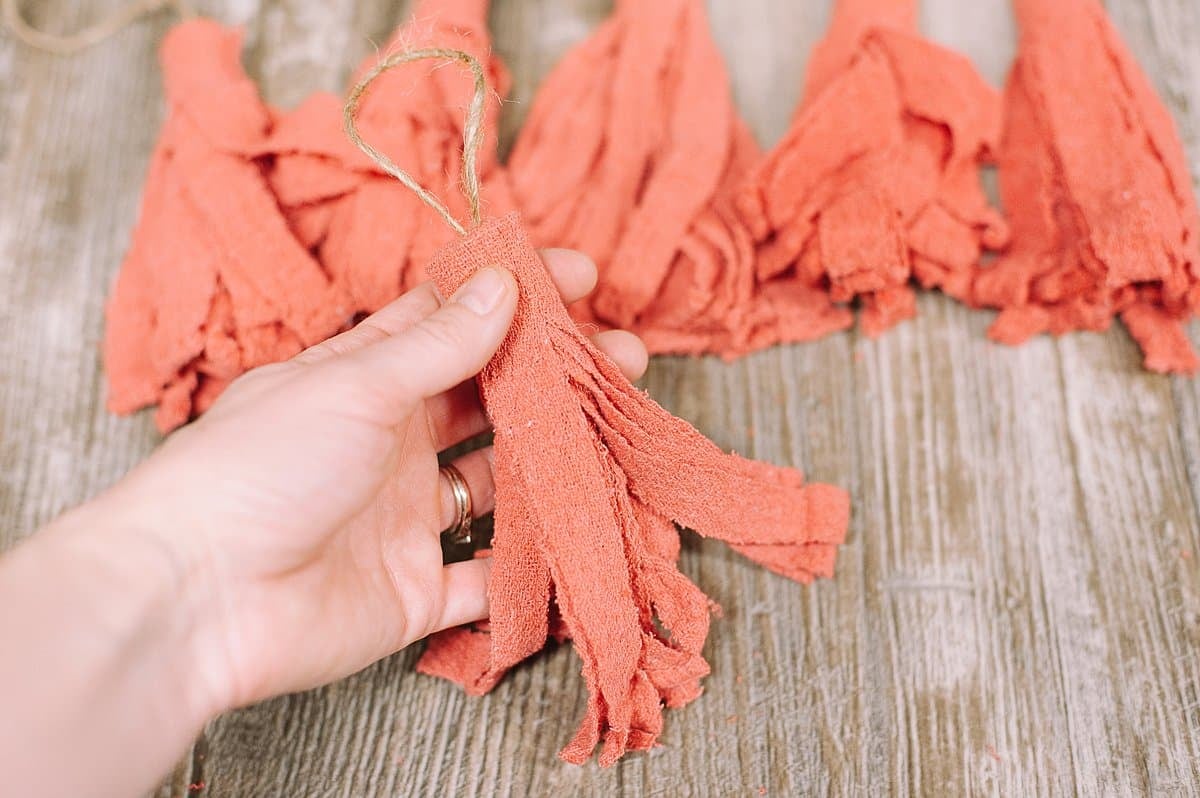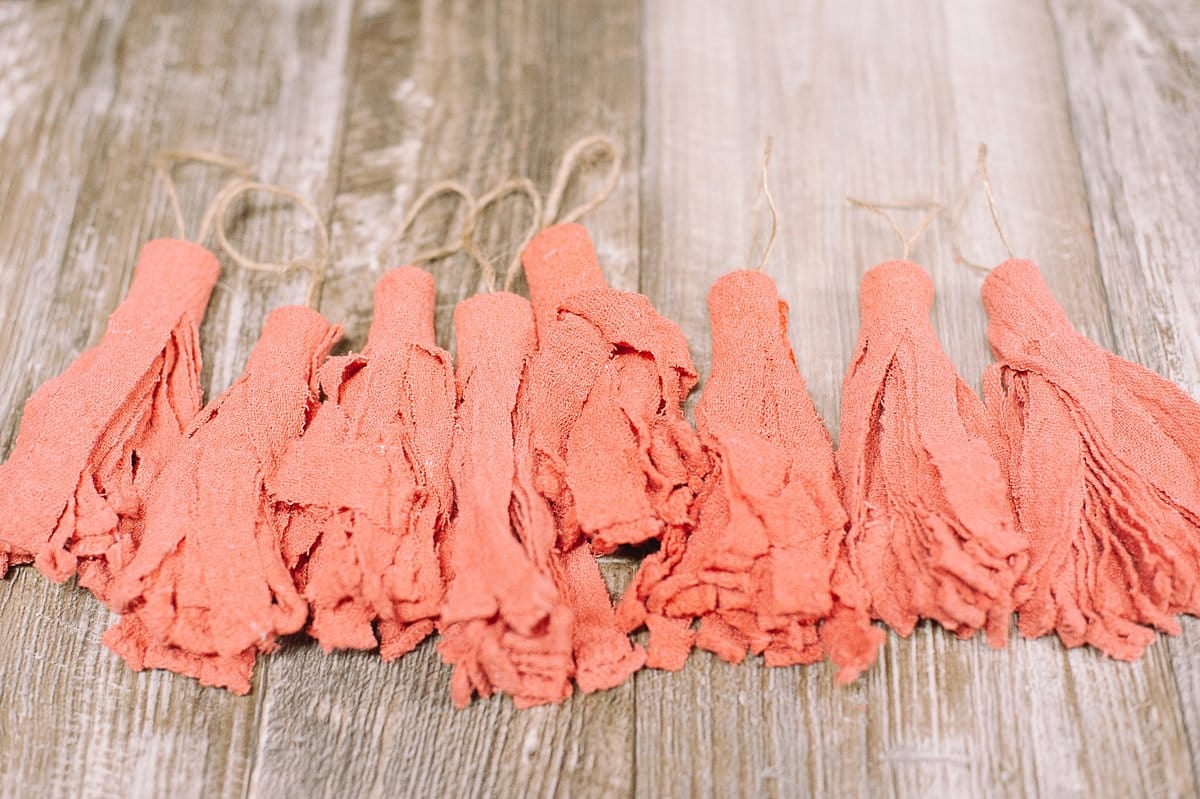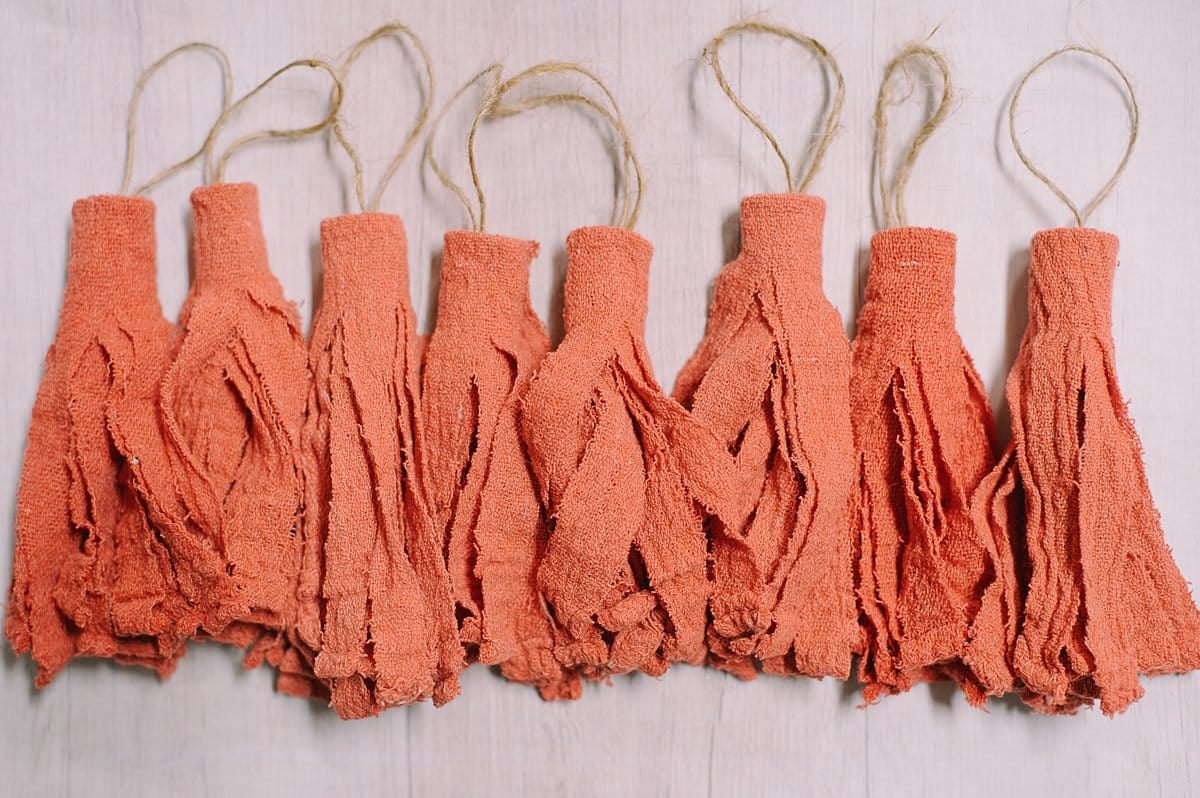 – – – – –
Fabric tassels can be made with nearly any type of fabric, new or old.
Wouldn't it be a fun project to upcycle an old piece of clothing (either your own or from a thrift store) into a bunch of DIY fabric tassels? (Future project idea!)
You can whip up a bunch of fabric tassels in no time at all, and they're so easy, they make a great kids' craft idea too!
If you give them a try, I'd love to see!