**These posts often contain affiliate links. Please see our disclosure policy for details.**
Learn how to make DIY succulent planters using faux succulents from Amazon, and a variety of jars, mini pots and other thrifted containers.
Everyone loves succulents, and for good reason. They are cute, easy to take care of and come in all kinds of different shapes, sizes, and colors.
What's even better than a real, live succulent? Beautiful faux succulents! They're even easier to take care of!
Today, we are going to make DIY succulent planters using faux succulents and containers from the thrift store!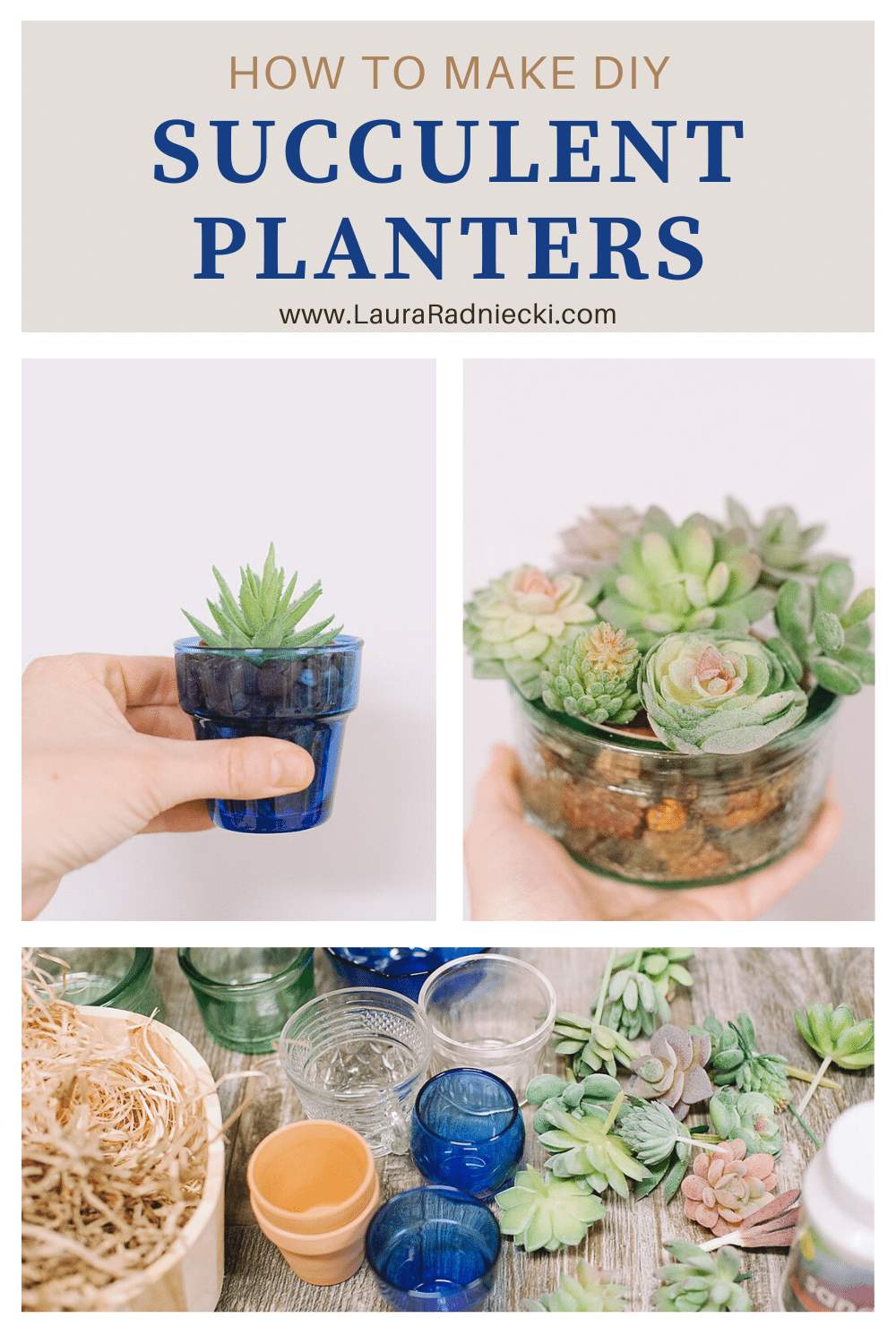 How to Make DIY Succulent Planters
Step 1: Gather Supplies
Supplies Needed:
Jars, Mini Clay Pots, Containers – we bought a selection at a local thrift store
Filler – rocks, pebbles, sand, shredded paper, dirt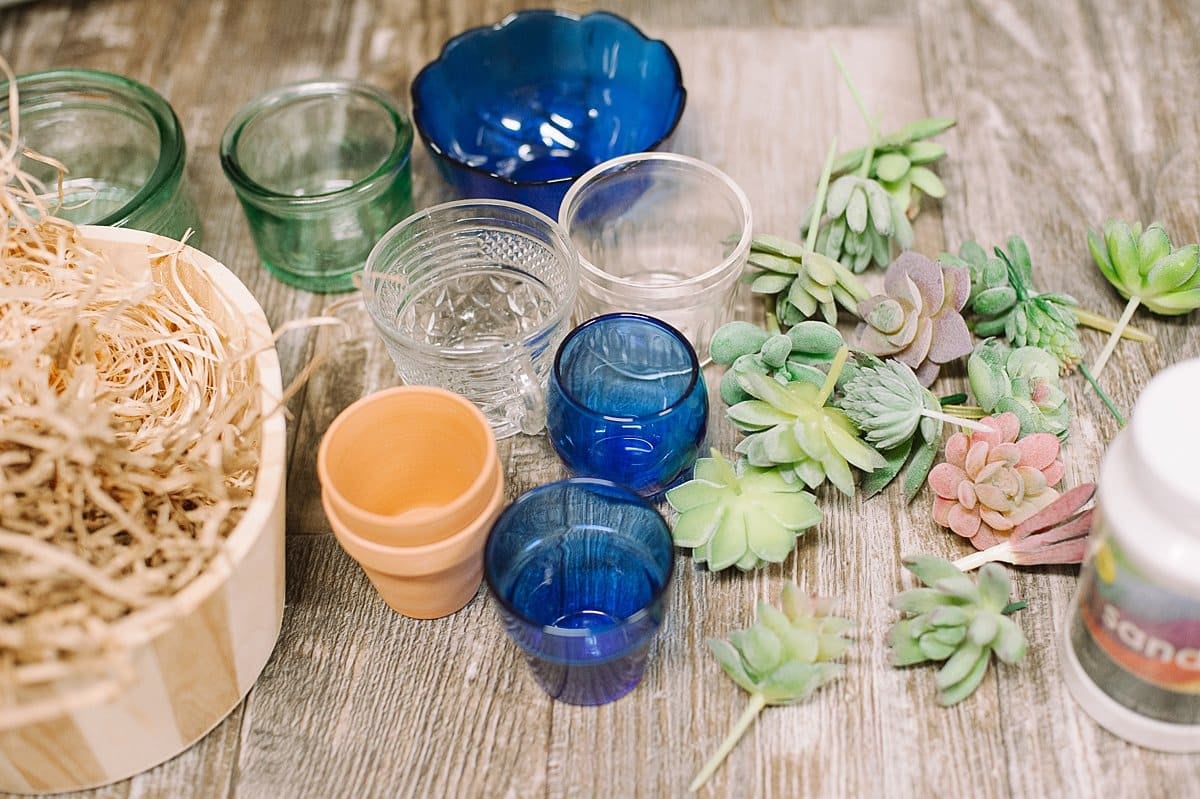 Step 2: Add filler to a variety of containers, and add in faux succulents.
This one uses white sand.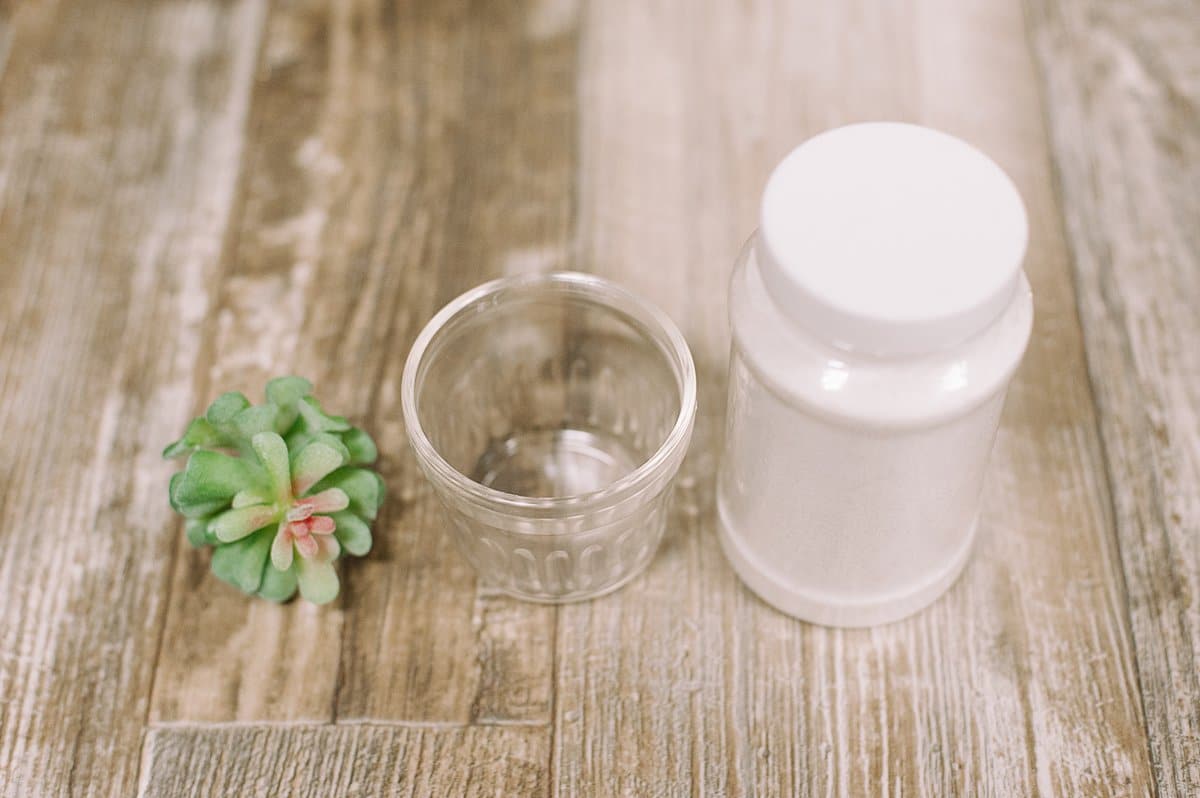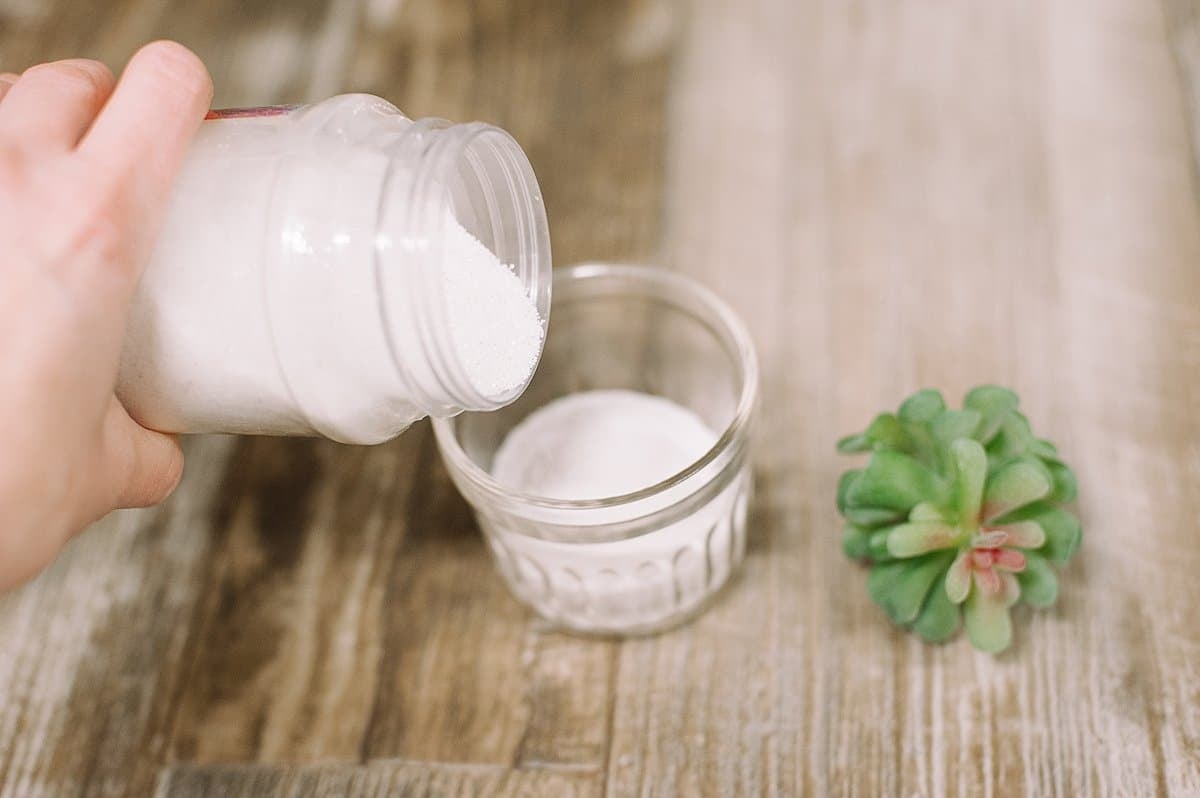 The plant is simply pushed into the sand. It's not glued or secured in any way.
If you want to protect against spills, you could add a clear layer of Mod Podge to the top of the sand.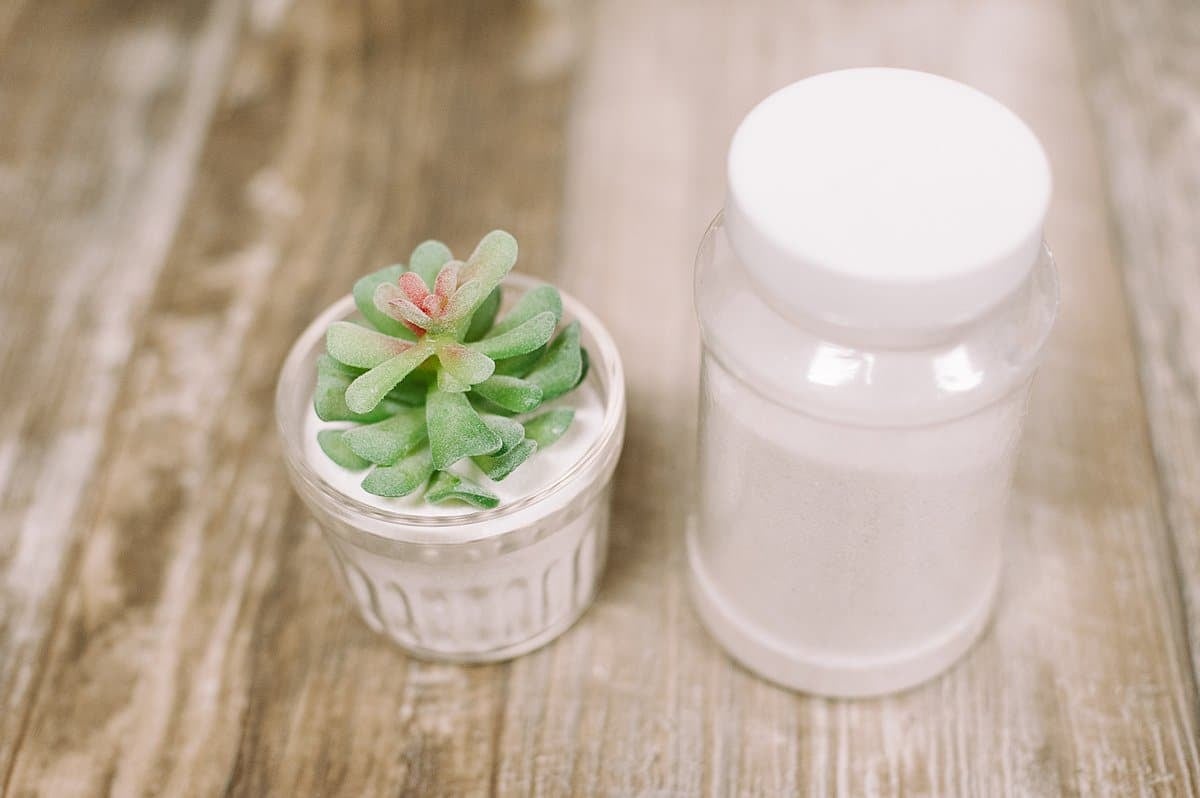 Next, we used small rocks (agates here) as filler.
You can use pebbles of any kind.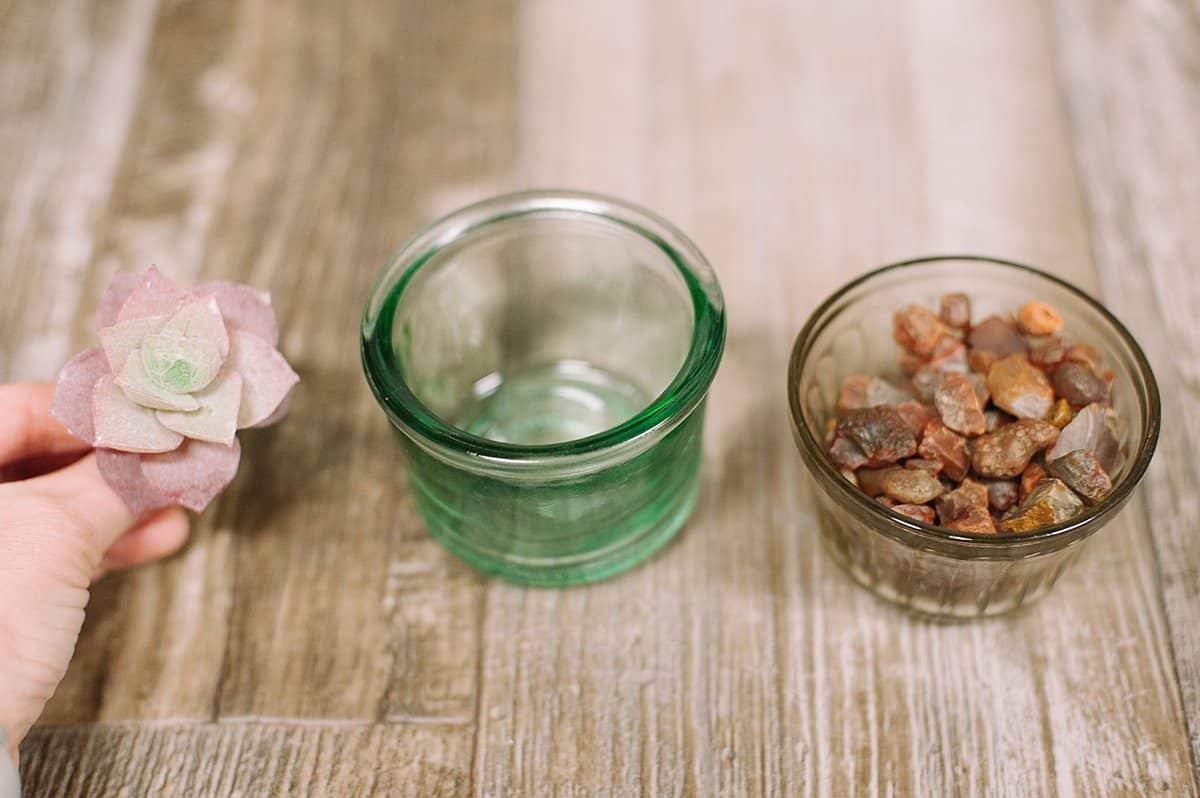 Slide the succulent into the rocks.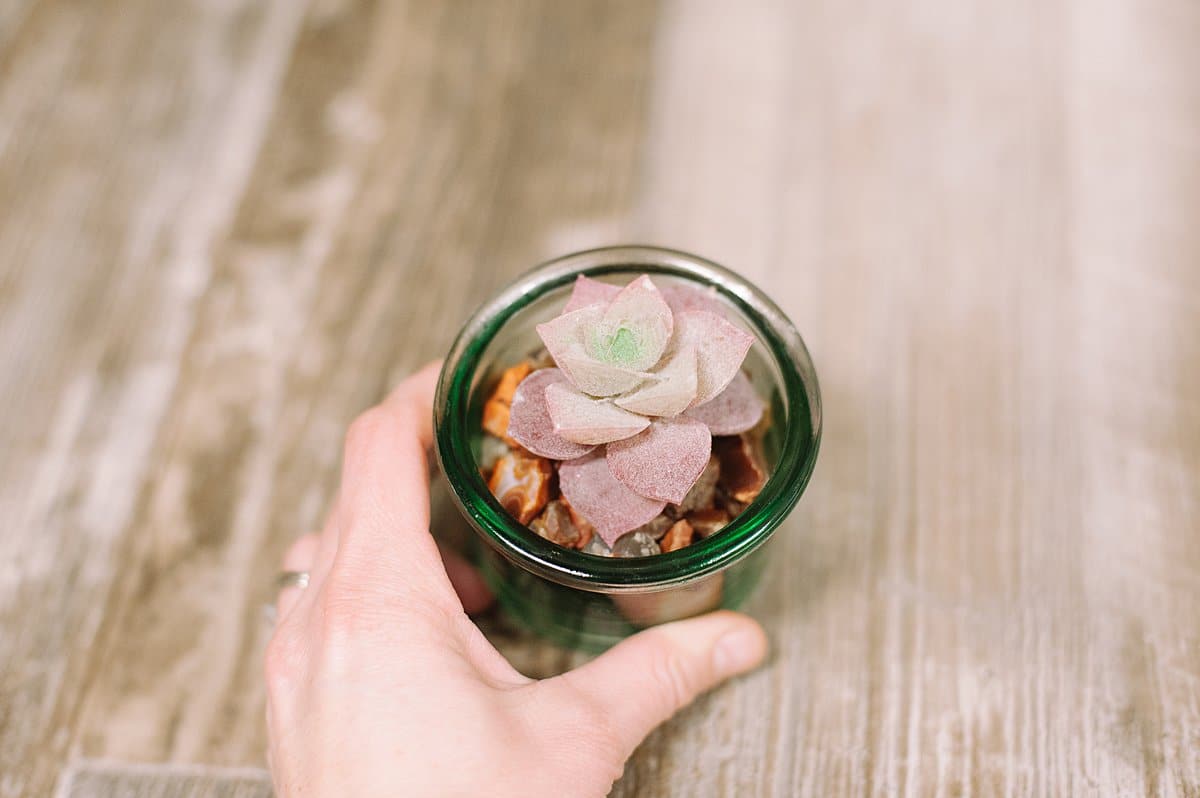 This succulent planter has shredded kraft paper as the filler.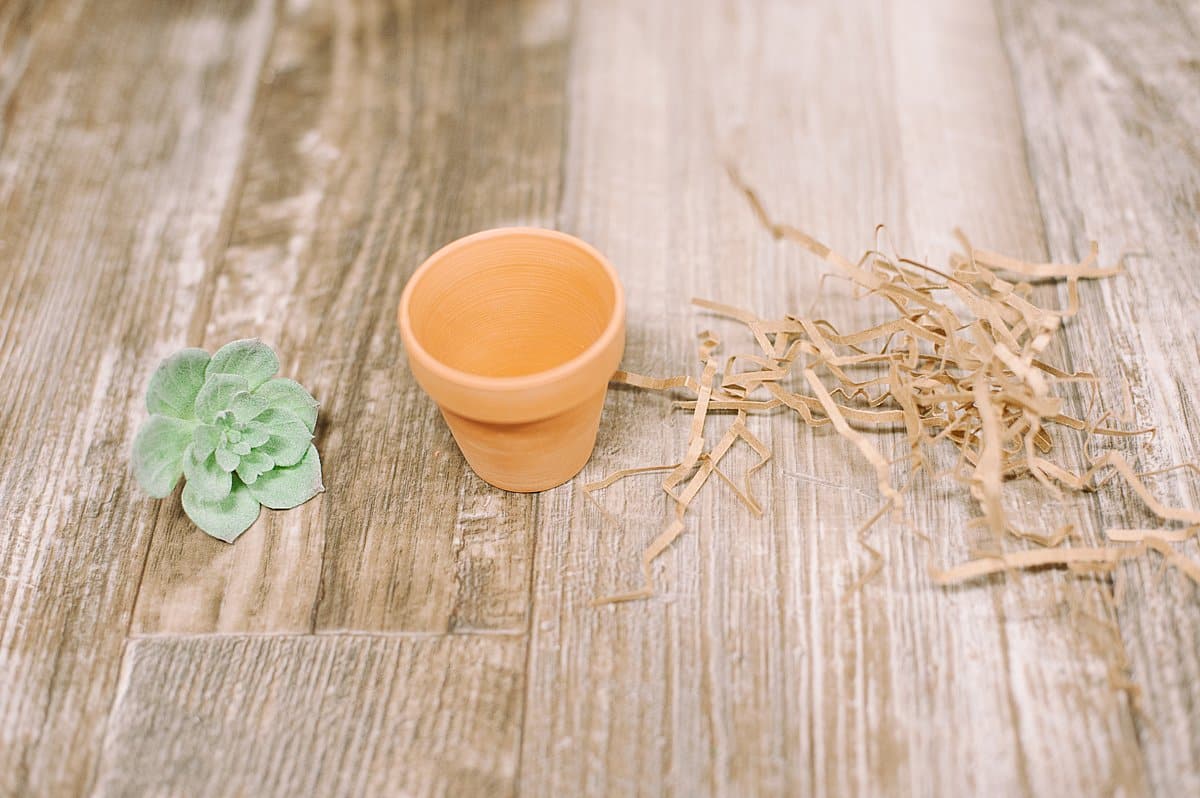 Crumple the paper into a tight ball and place it in the bottom of a mini clay pot.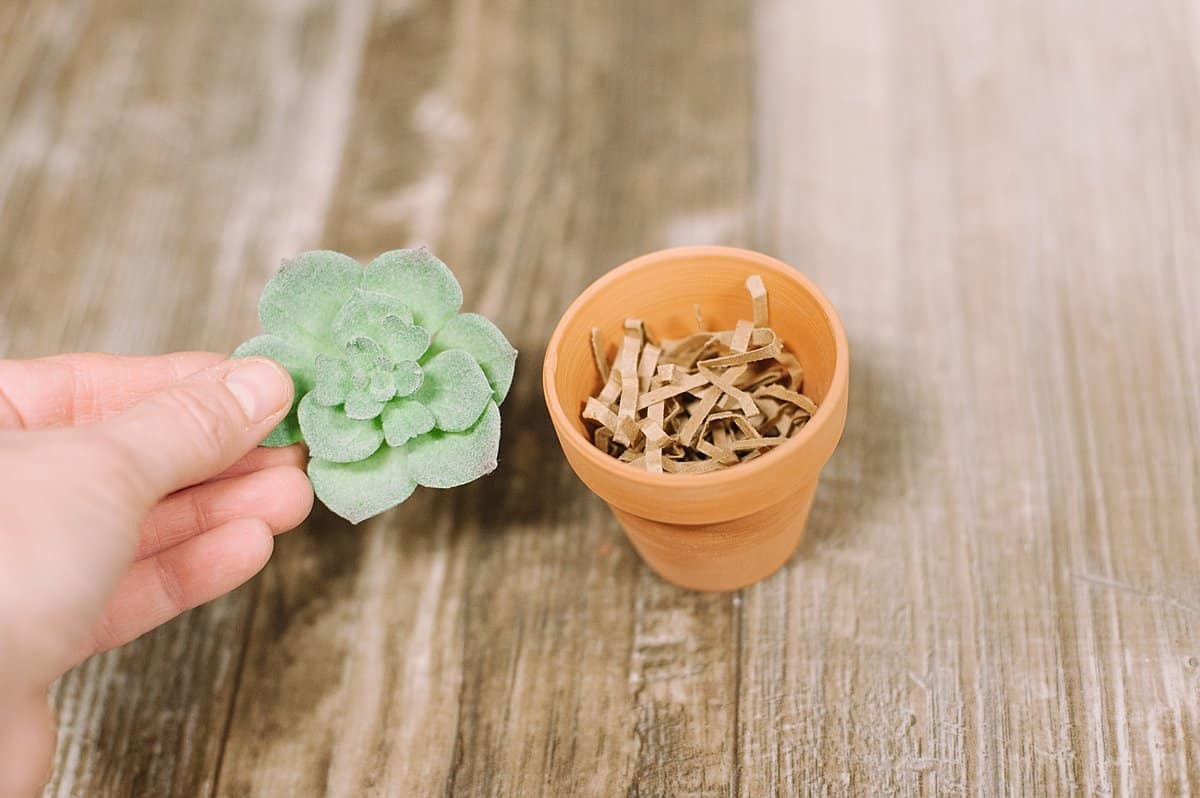 Add in the faux succulent.
If you want to help secure the succulent, you could hot glue the undersides of the leaves to the inside edges of the clay pot.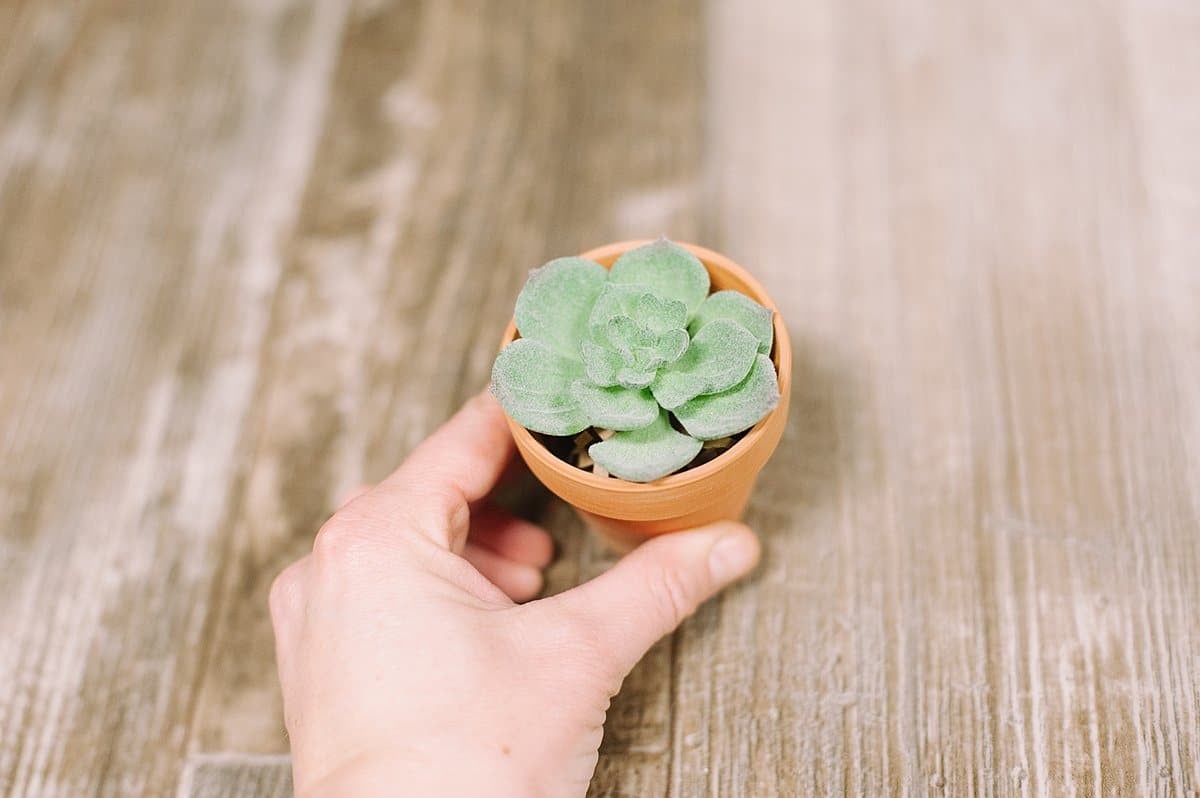 Next, we used shredded straw or raffia as filler.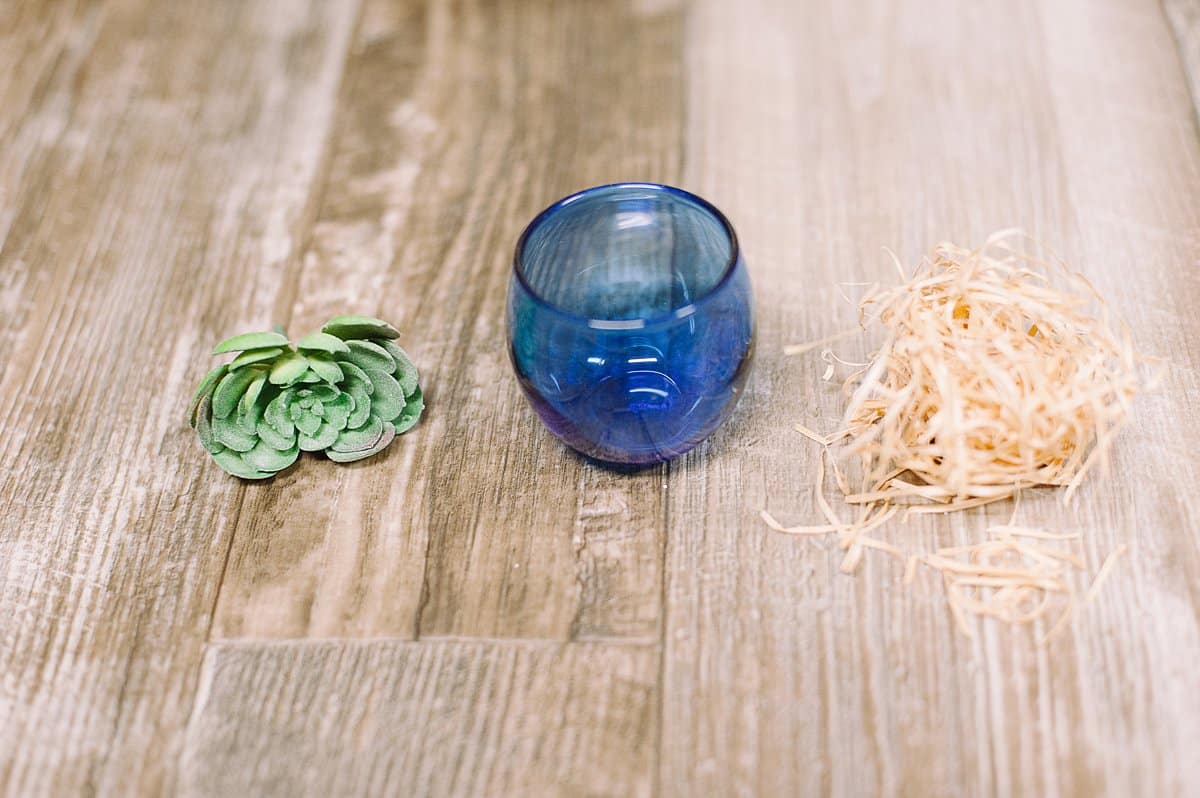 Crumple it up and press it into the bottom of a container.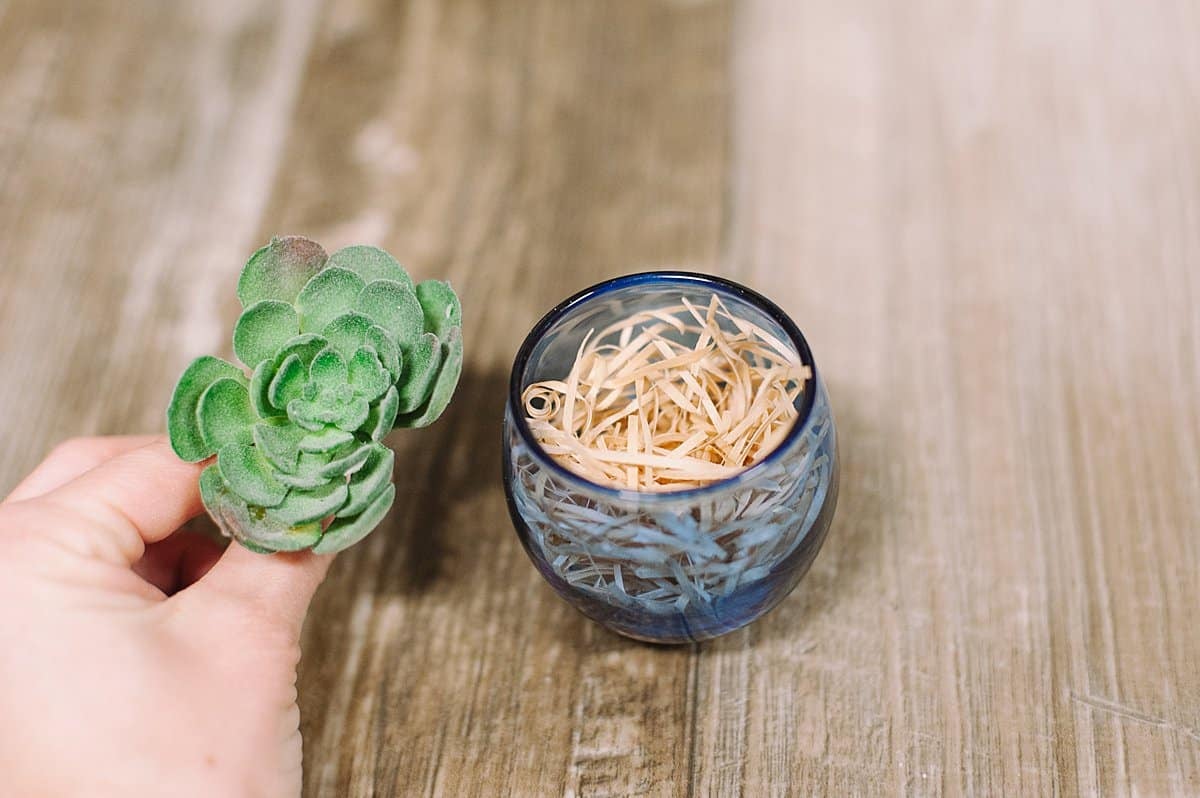 Add a succulent on top.
Hot glue the undersides of the leaves to the container if you want to secure it.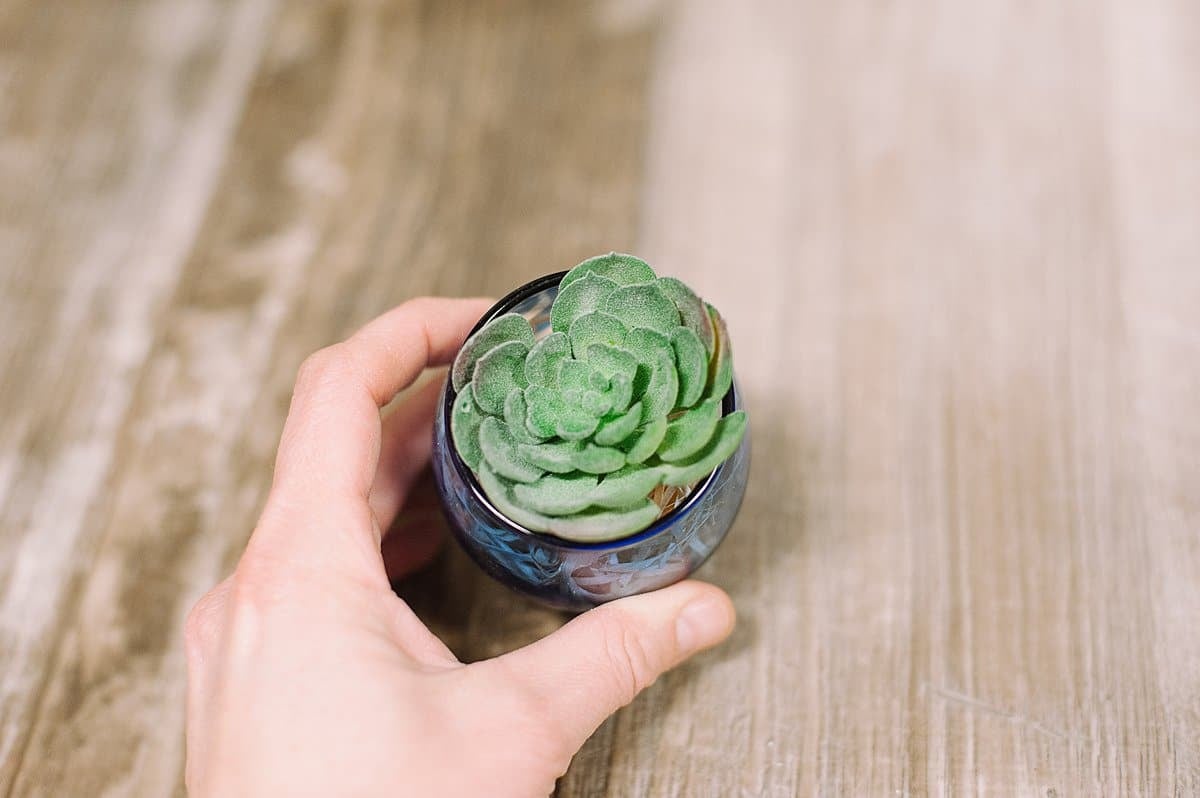 In this DIY succulent planter, we used shredded kraft paper and three different faux succulent plants.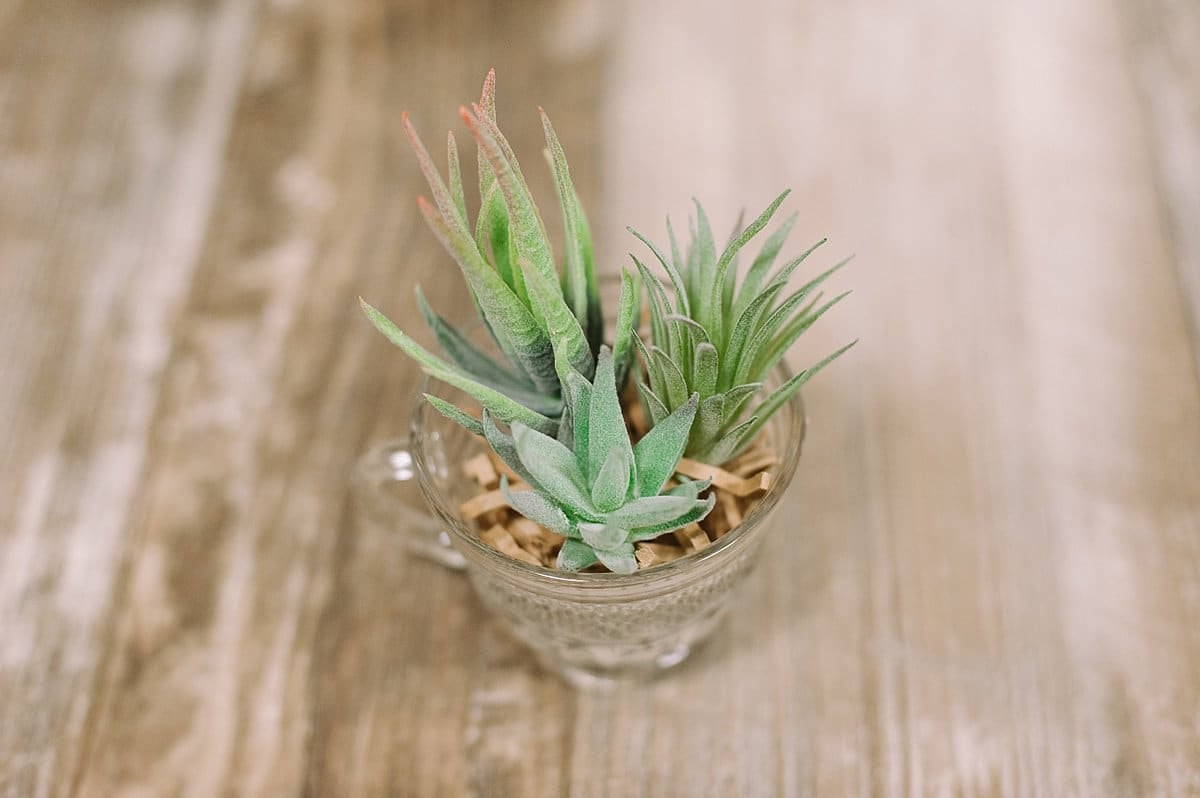 Another planter with sand as the filler.
These mini clay pots have a drainage hole in the bottom, so make sure to plug it with hot glue before adding sand so it doesn't run out the bottom.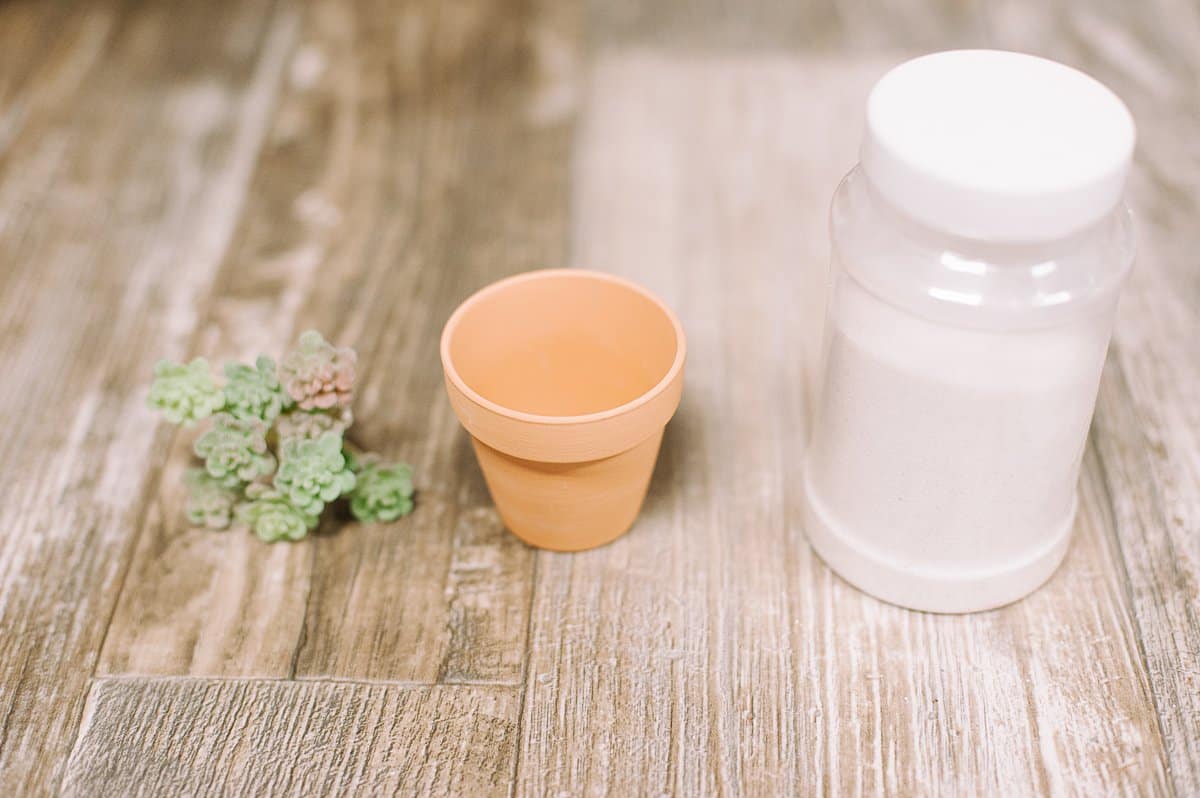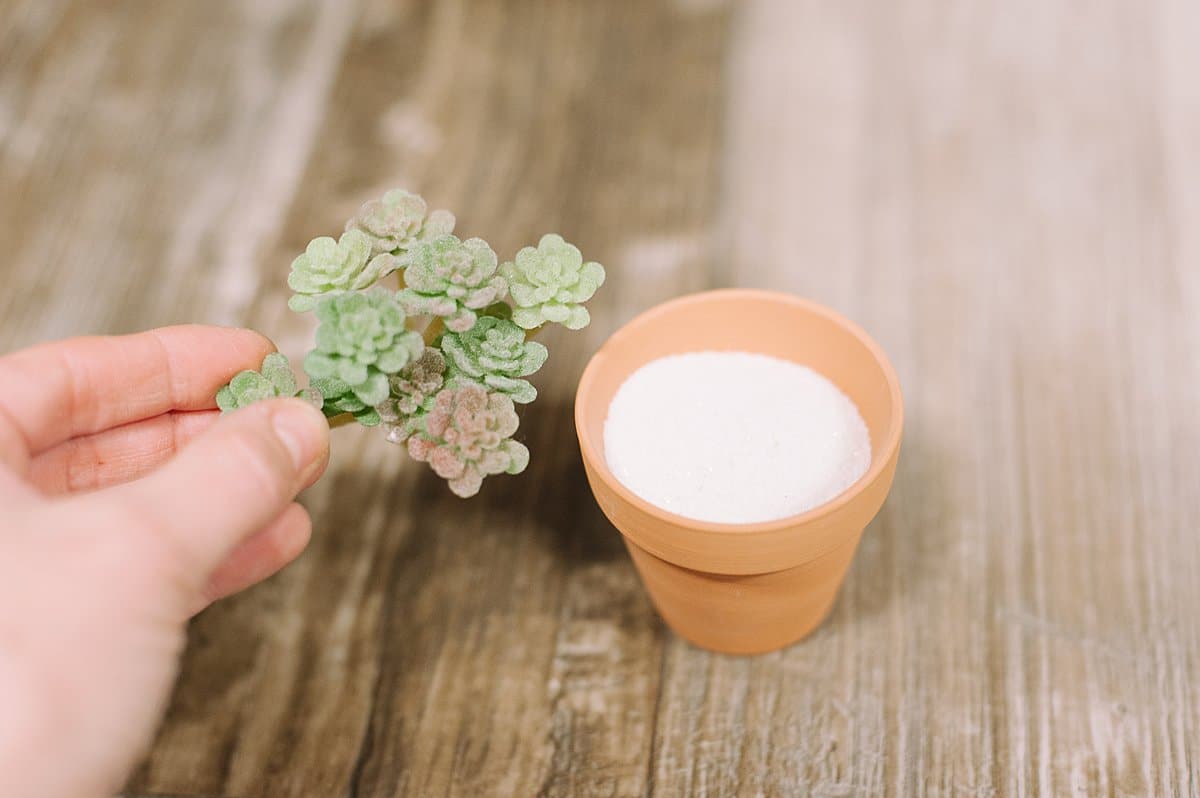 Agates as filler for the succulent pot.
Rocks or pebbles would work equally well.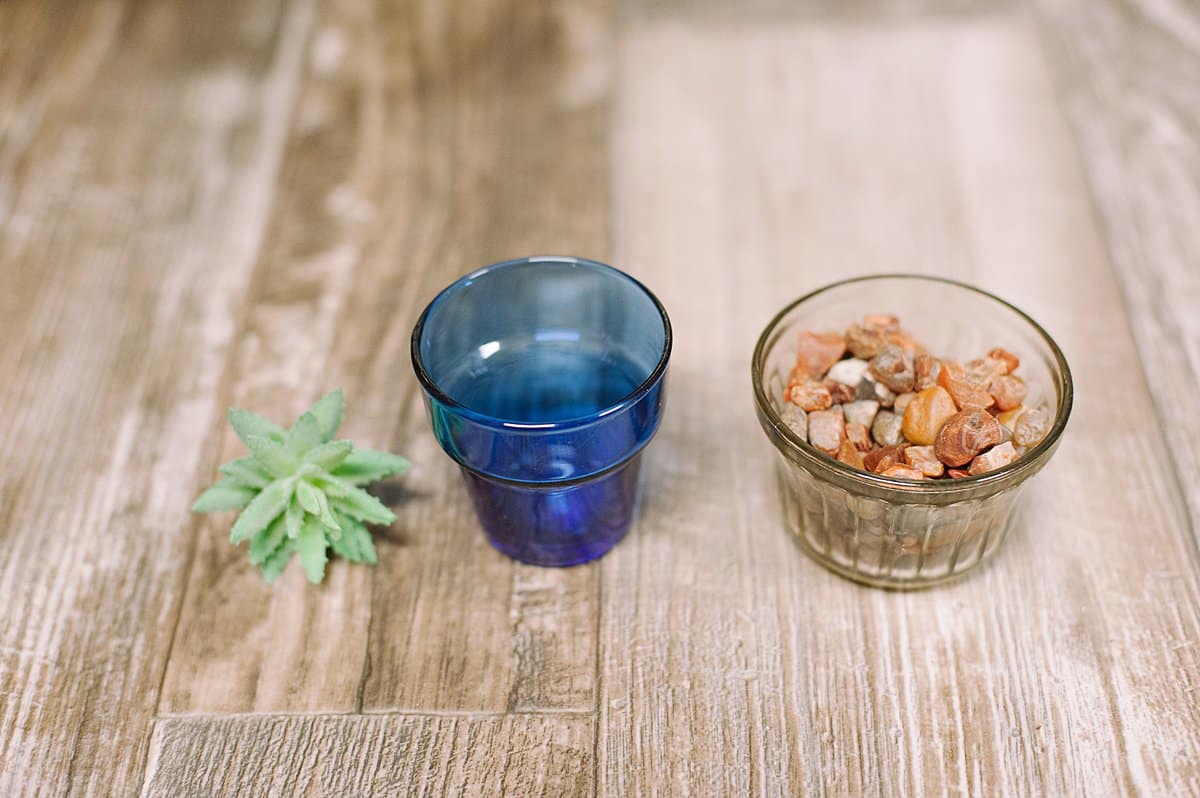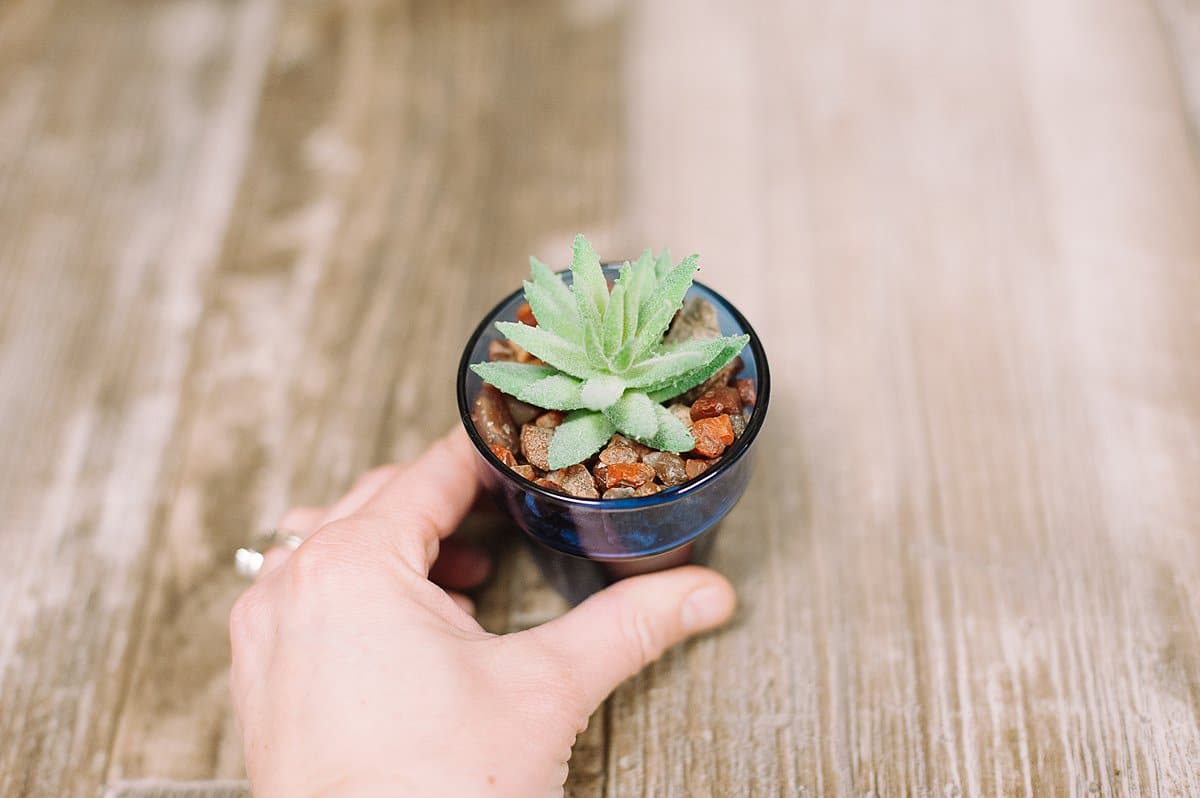 Aren't they gorgeous?!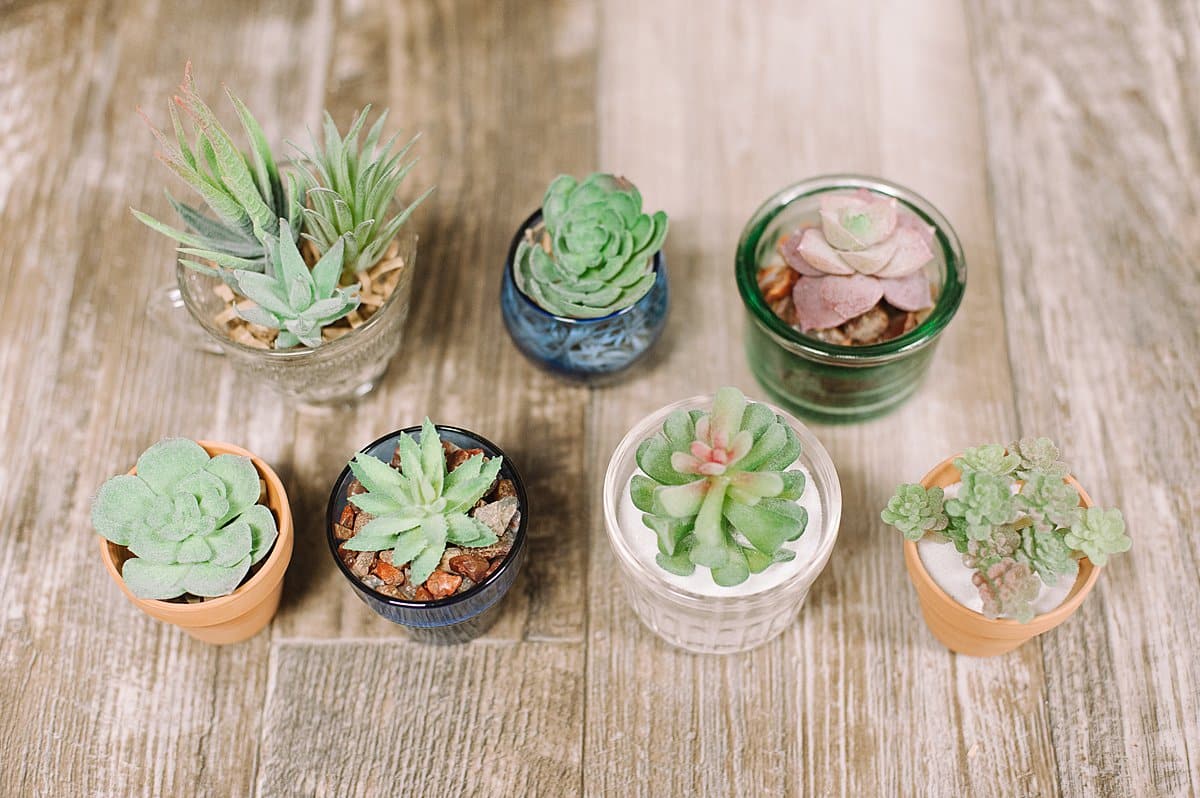 You can also create DIY succulent planters using large containers and multiple succulents combined together.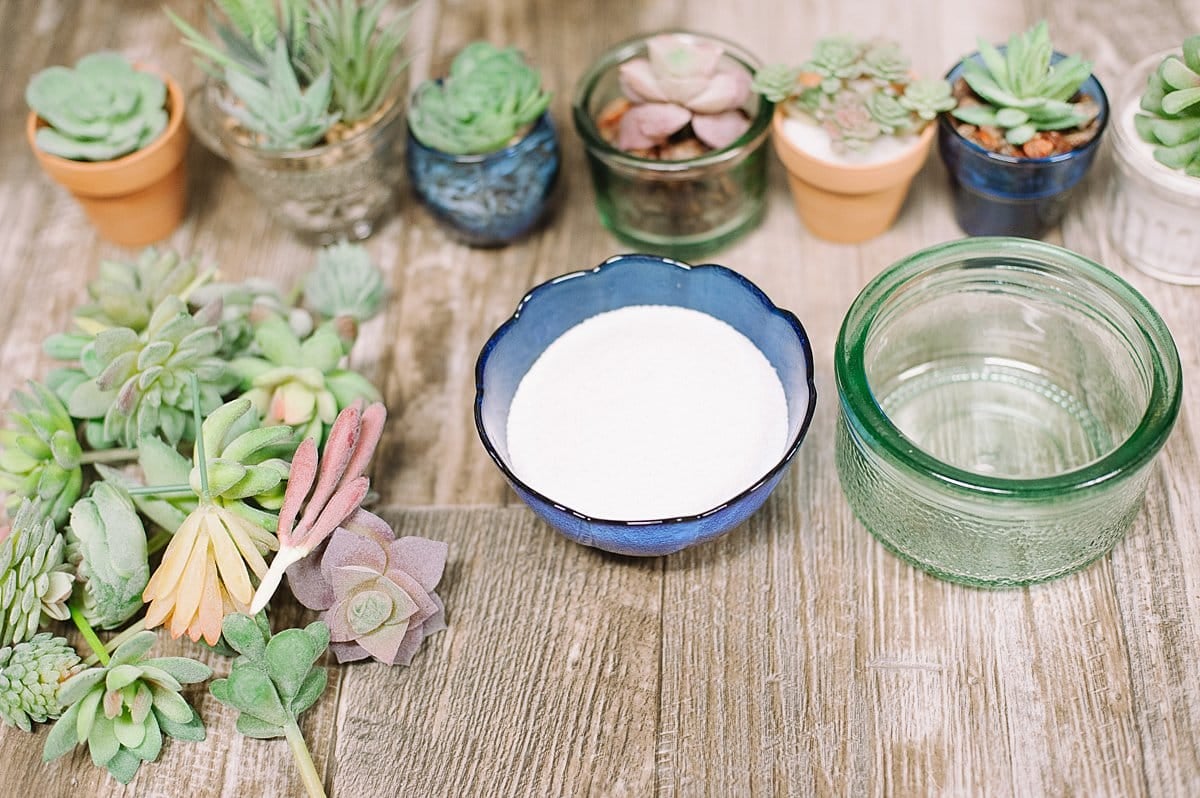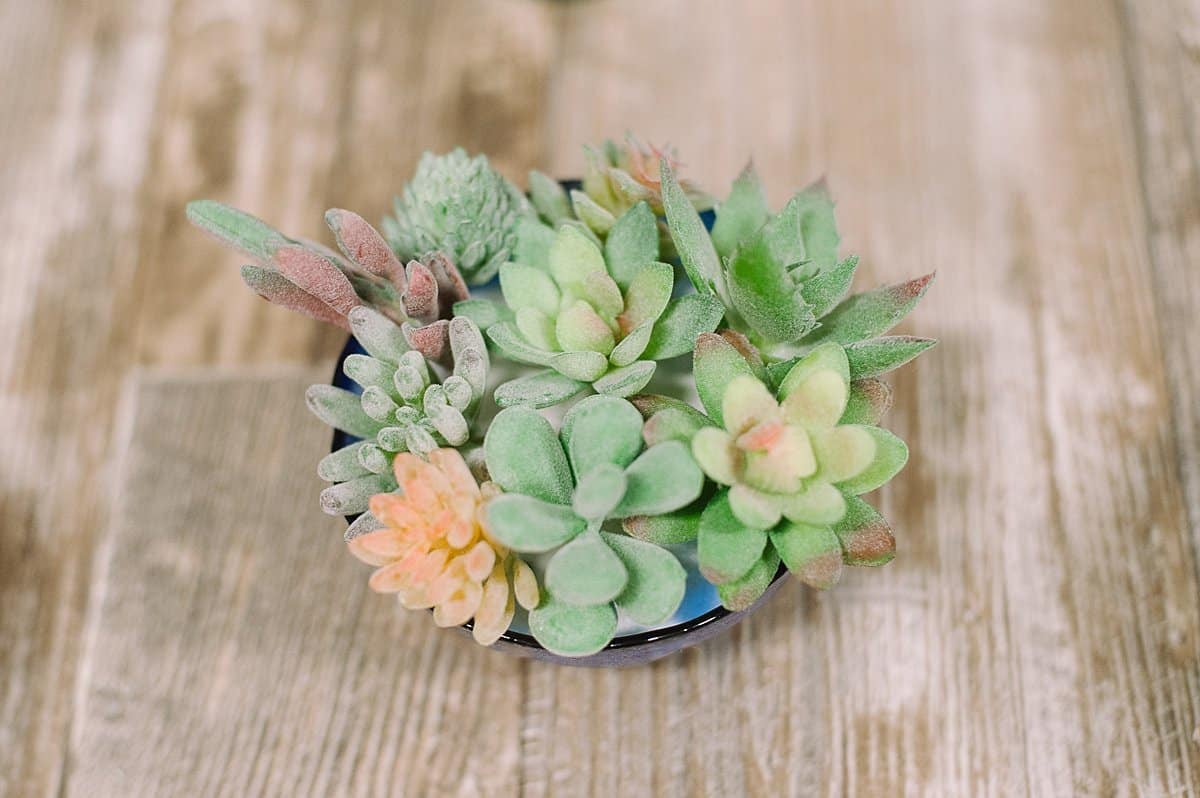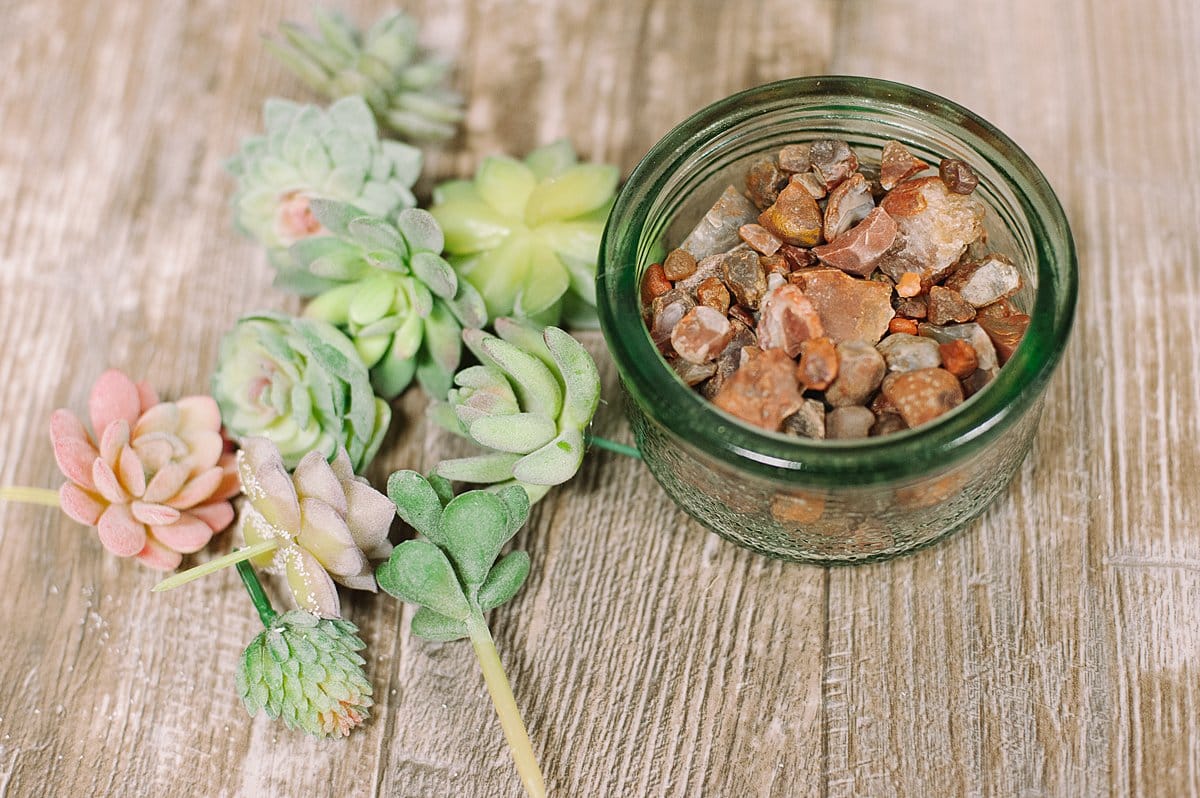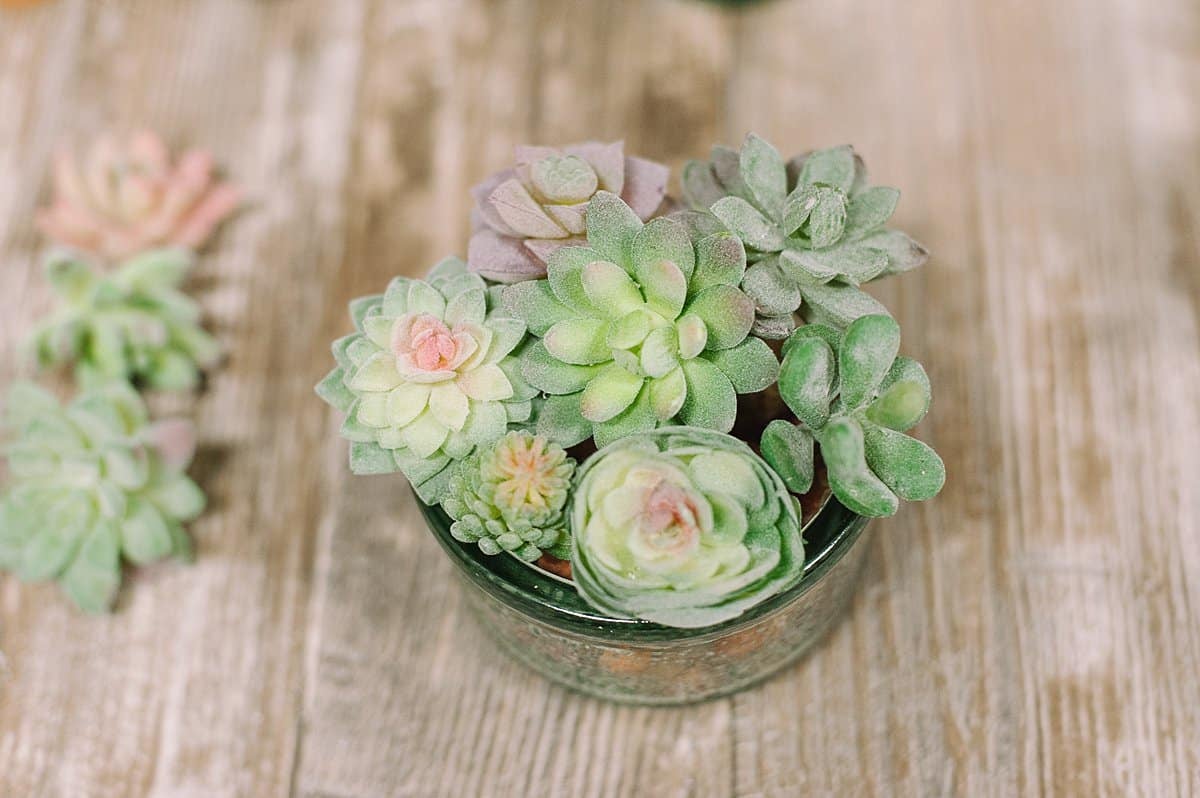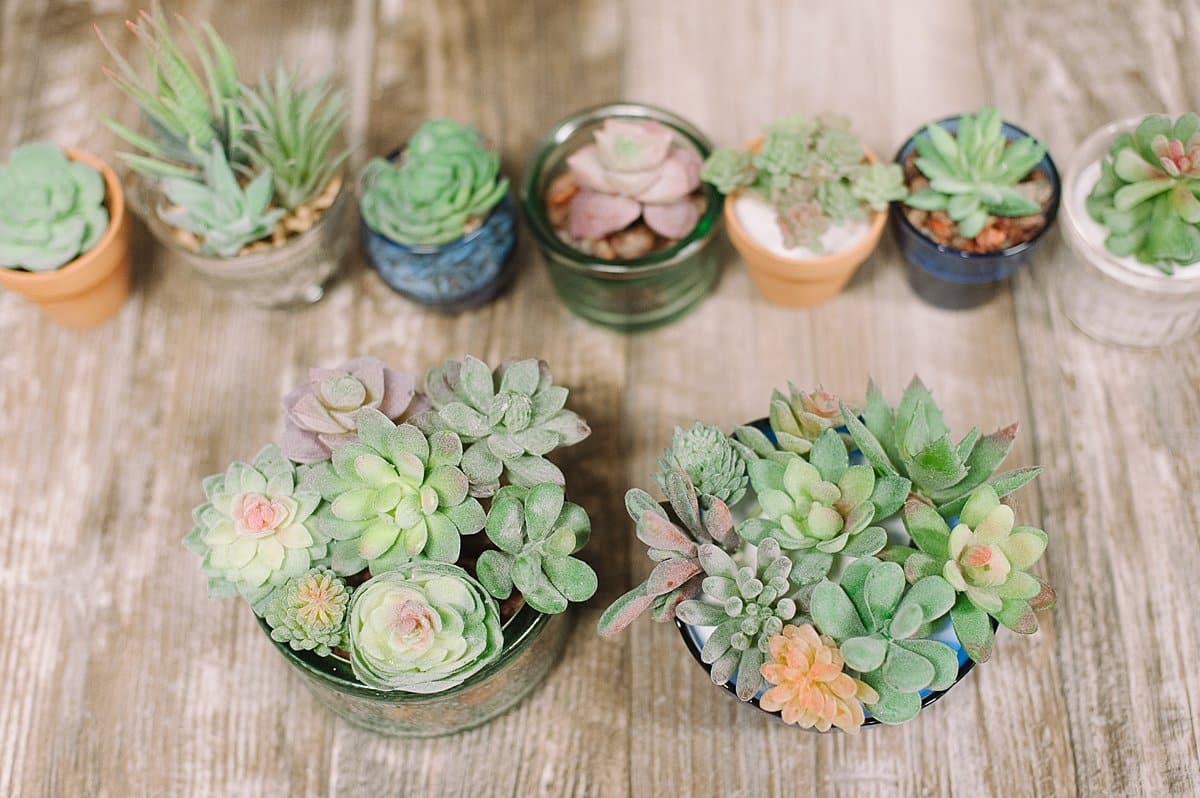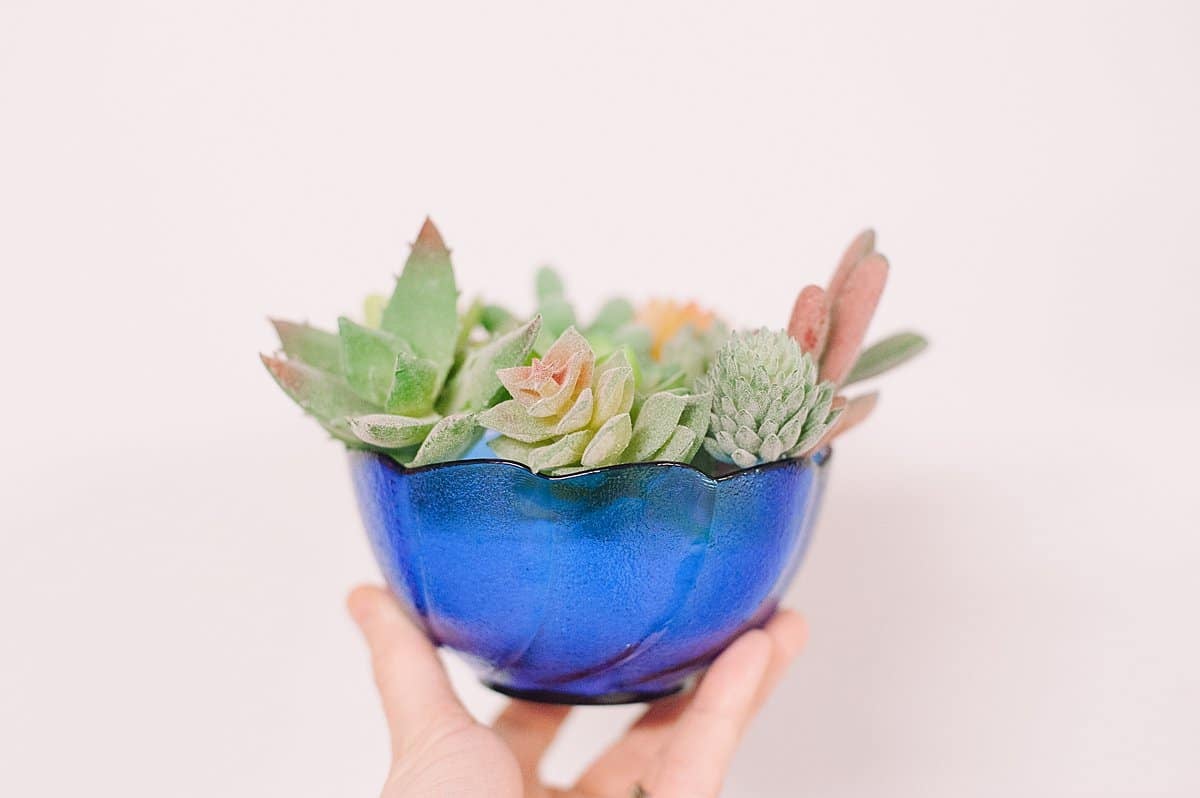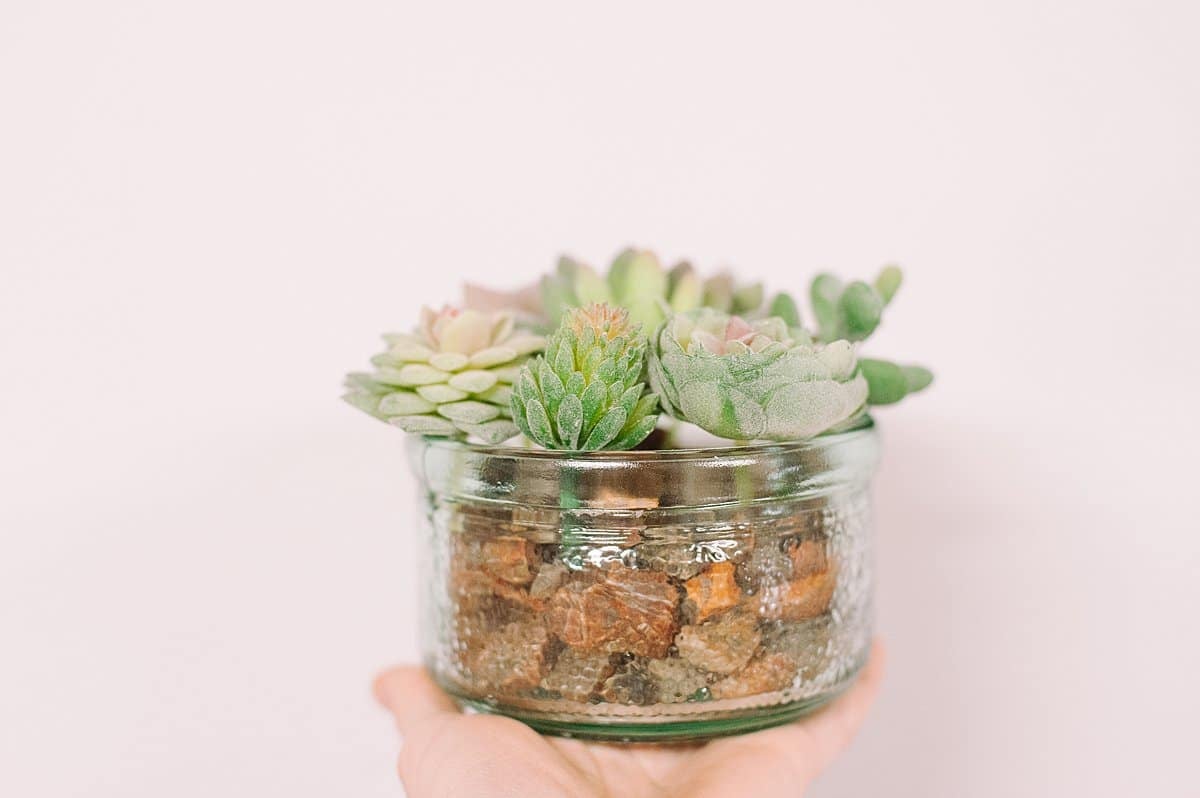 Part of the beauty of these faux succulents (besides never needing to be watered or tended to) is their versatility.
We didn't glue any of the succulents into the pot so we can change things up and reuse them at any time.
It makes it a little risky not to secure the plants into the containers; they can tip and spill if they are bumped or dropped.
But the benefit is that they can be repotted, rearranged, reconfigured, and reused in different projects as you please!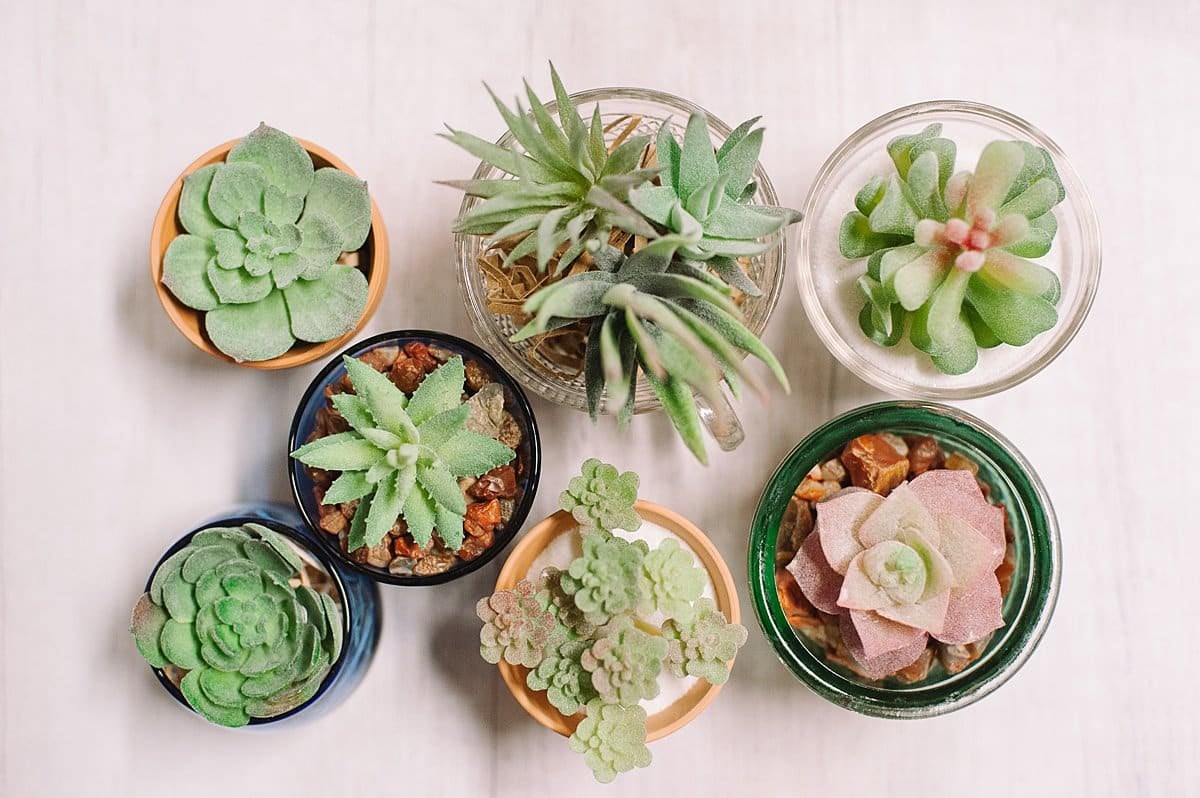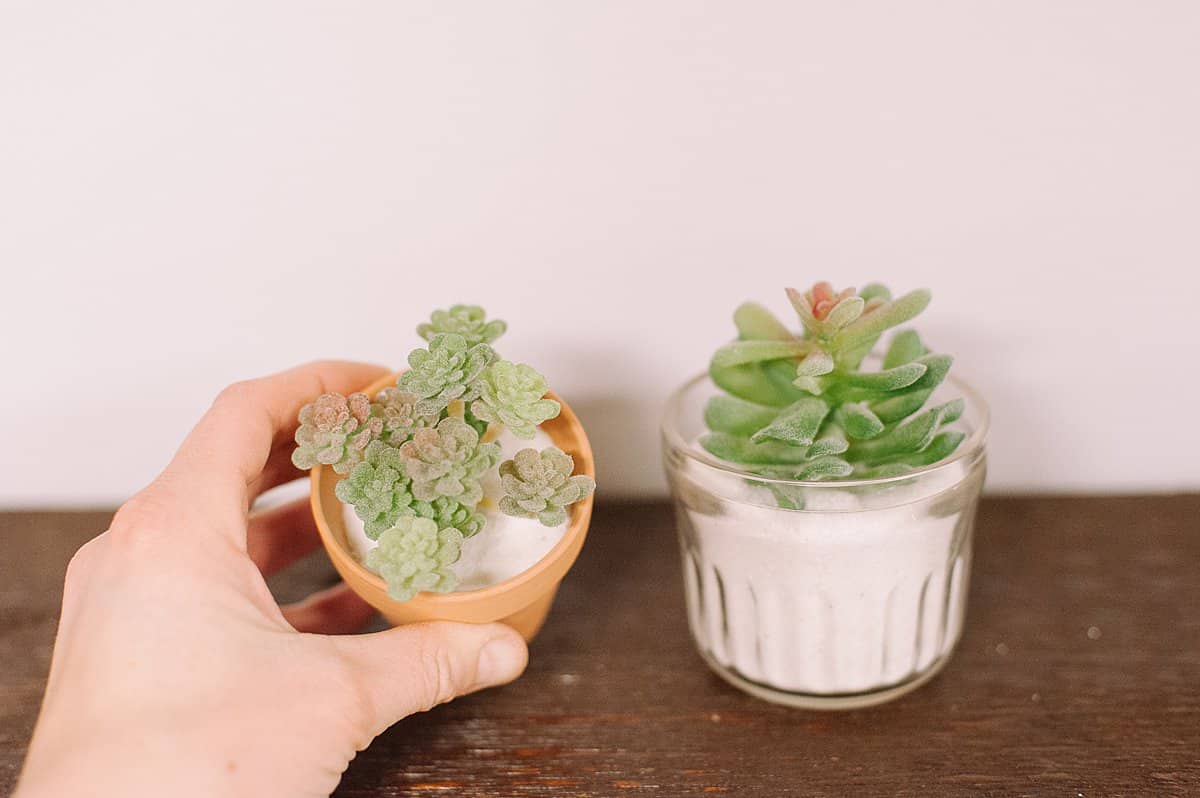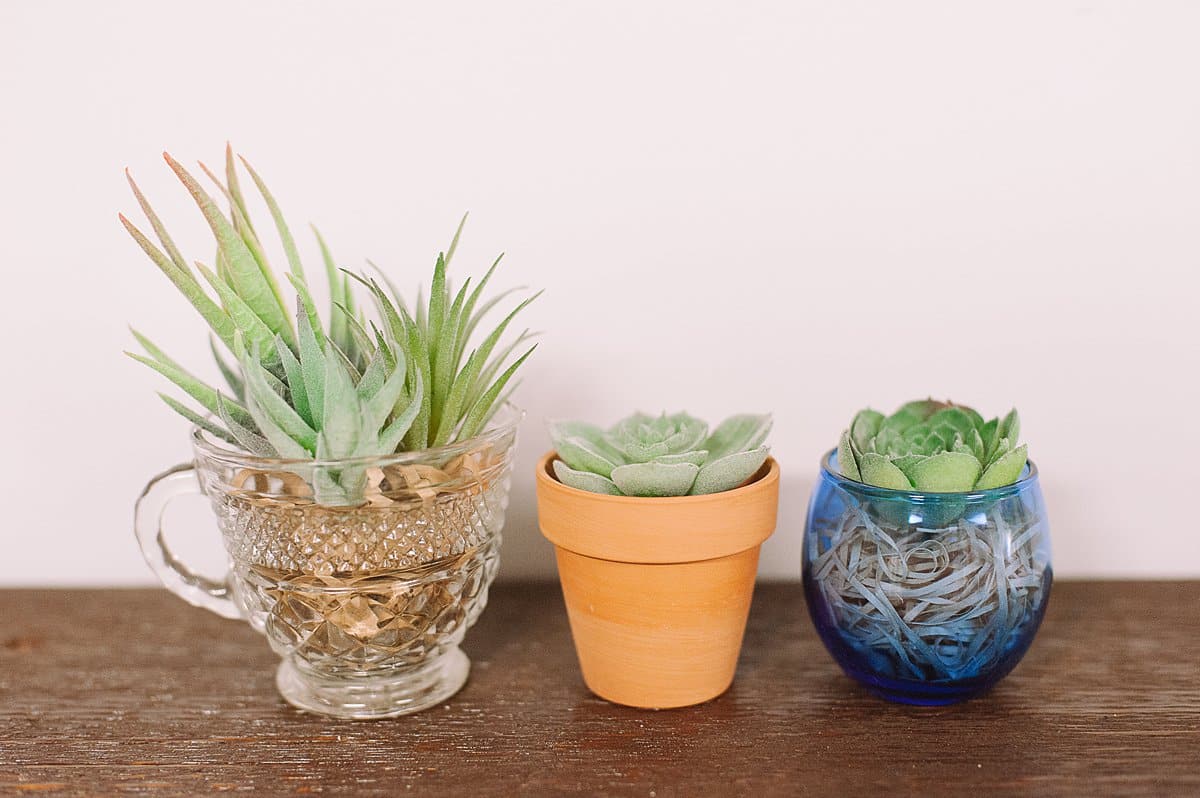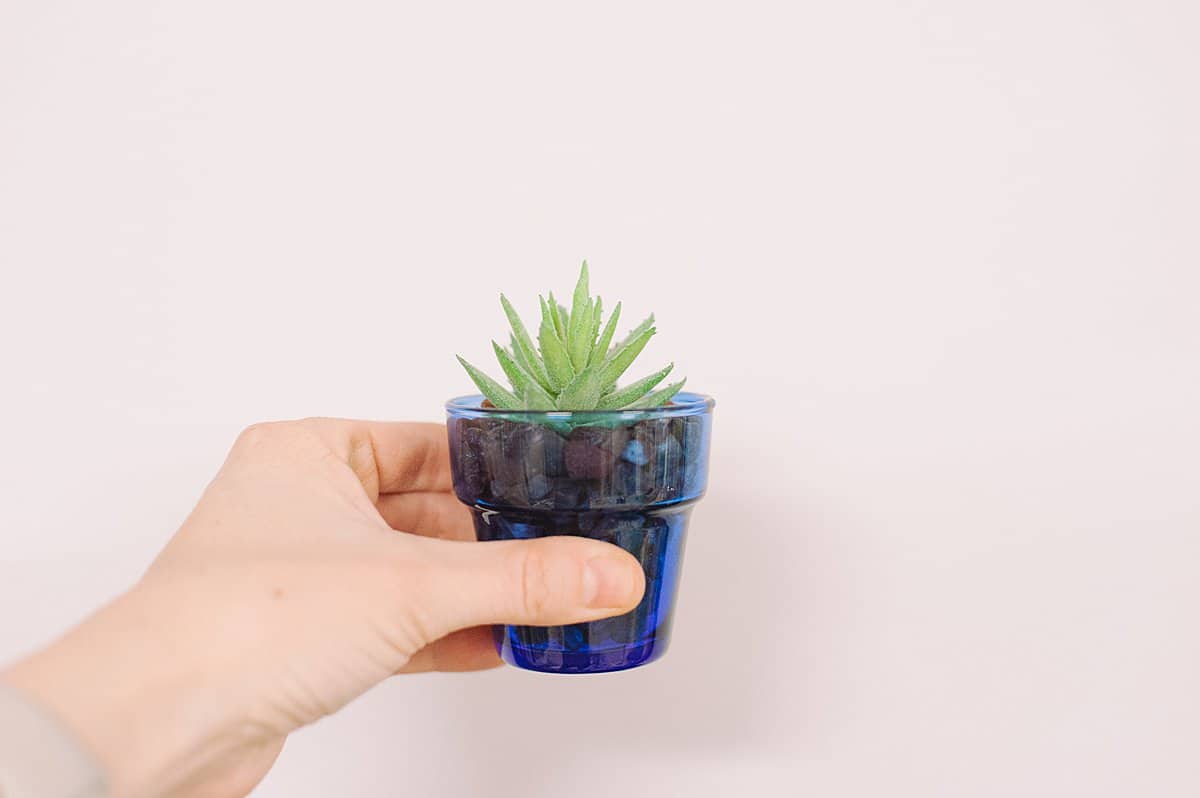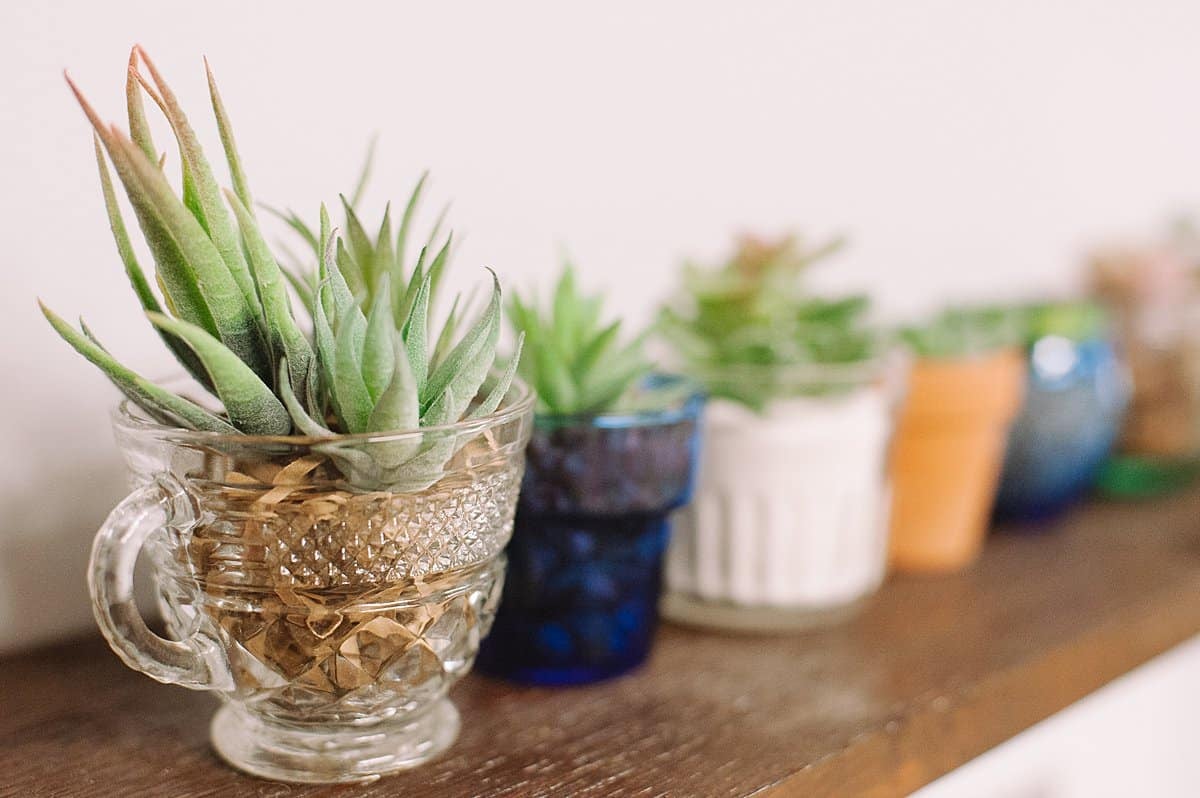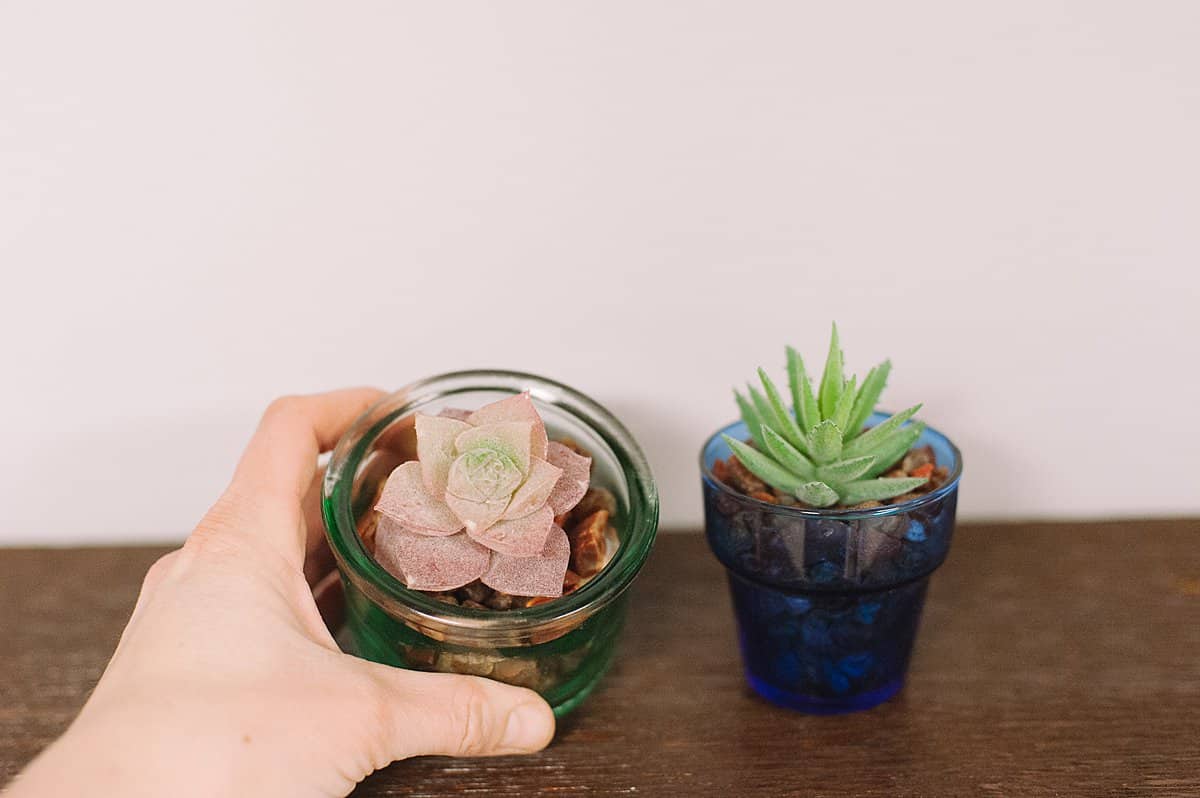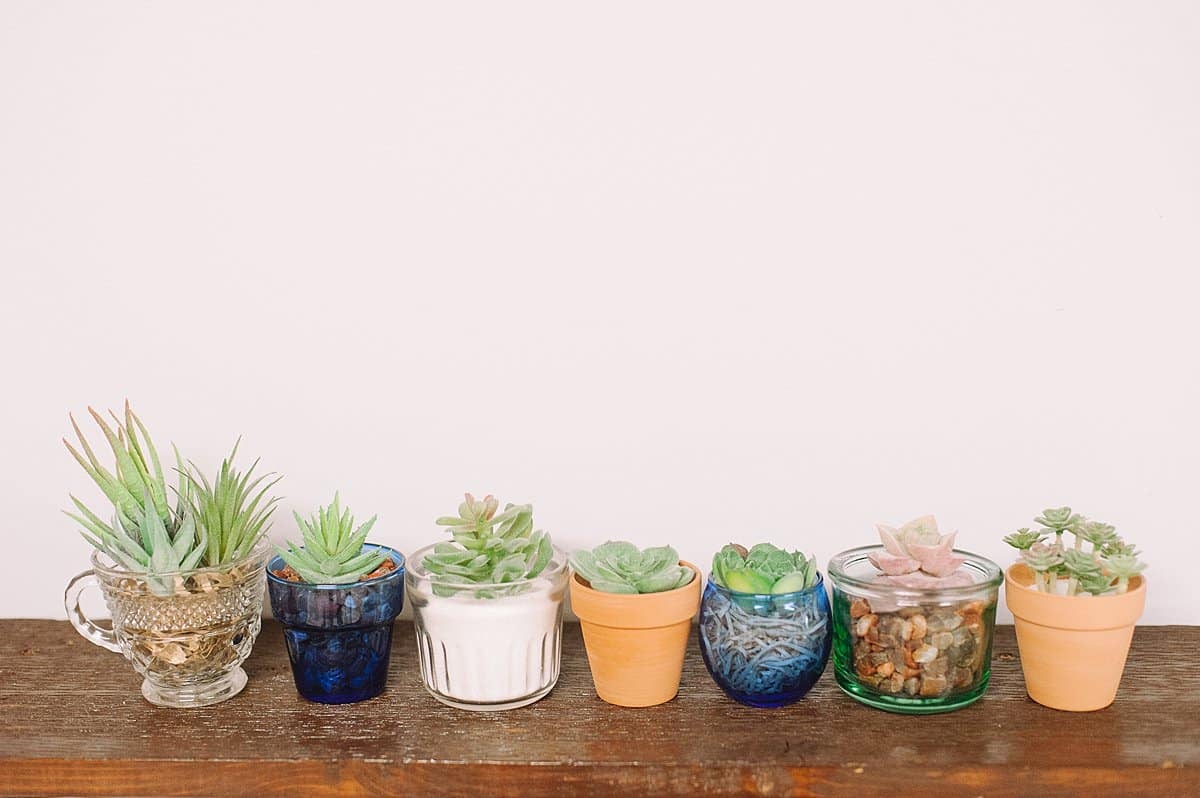 – – – – –
Faux succulents are available in bulk which makes projects like these DIY succulent planters easy and cheap to make.
The sky is the limit as far as containers go – you can use mason jars, coffee mugs, small planters, or thrifted glassware like we did.
Have fun with it! If you make some, I'd love to see!