**These posts often contain affiliate links. Please see our disclosure policy for details.**
Learn how to make a yarn wrapped rainbow with styrofoam wreath form, yarn, and felt balls clouds with this easy step by step craft tutorial!
During the holiday season, we made yarn-wrapped Christmas trees in all sizes, and with all types of yarn including cotton rope, jute rope, and twine.
Today, we are going to use the same method we used for making yarn Christmas trees to make an adorable yarn wrapped rainbow, complete with felt ball clouds!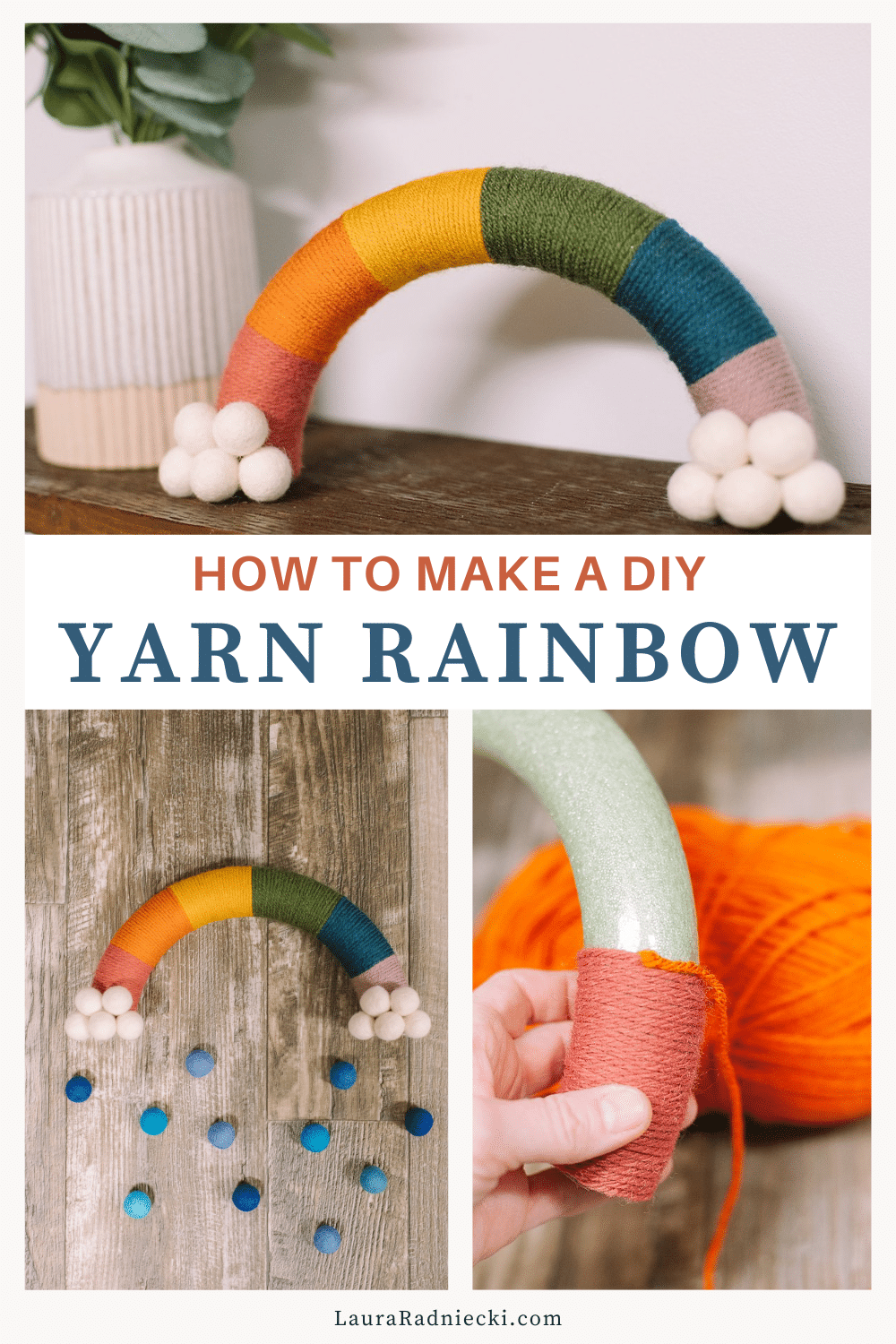 How to Make a Yarn Wrapped Rainbow
Step 1: Gather Supplies
Supplies Needed:
Scissors
Utility Knife
Felt Balls or Pom Poms
Hot Glue Gun and Glue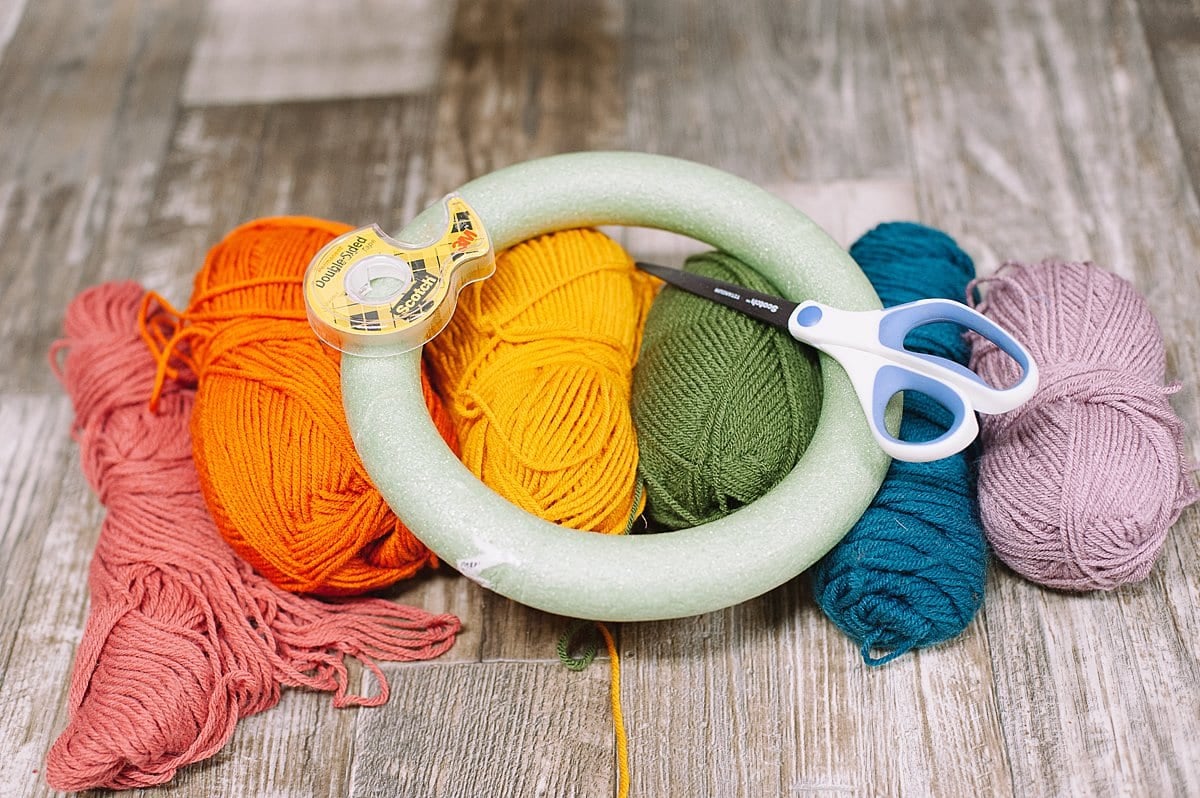 Step 2: Mark where to cut a styrofoam wreath in half to make a half-circle arch.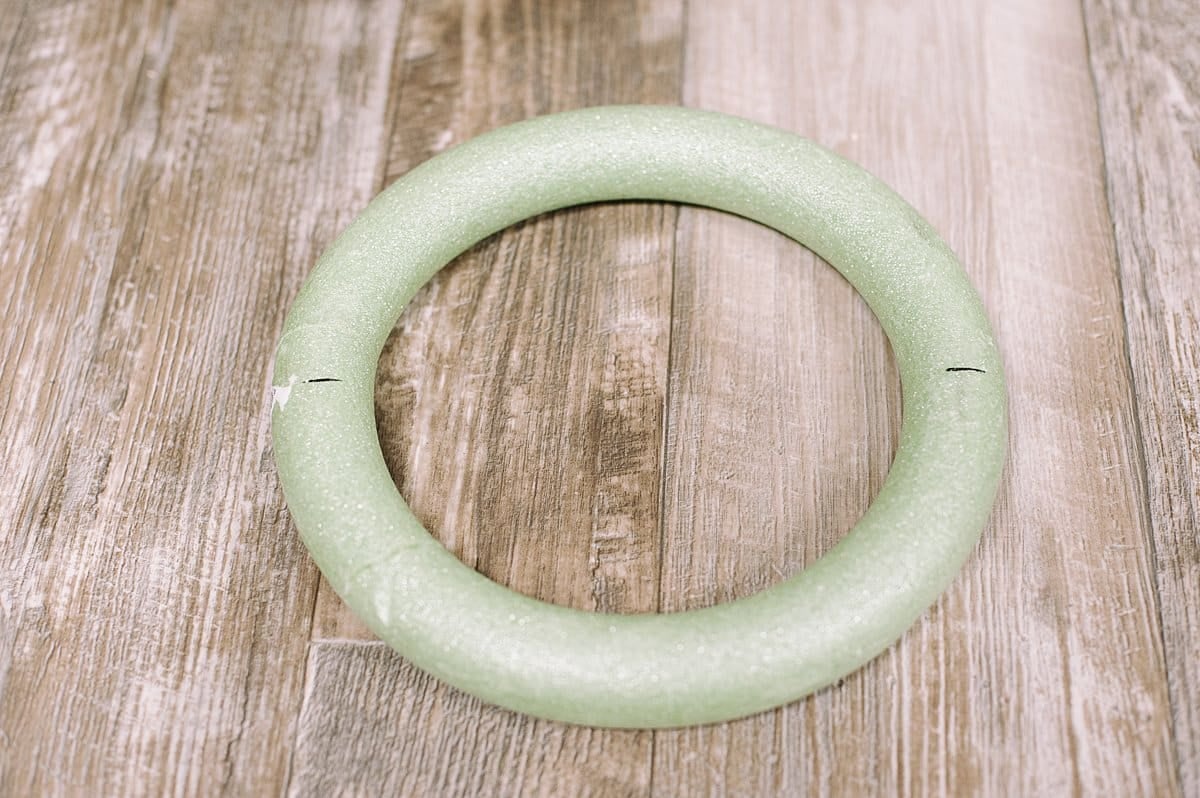 Step 3: Use a utility knife to cut the styrofoam wreath in half.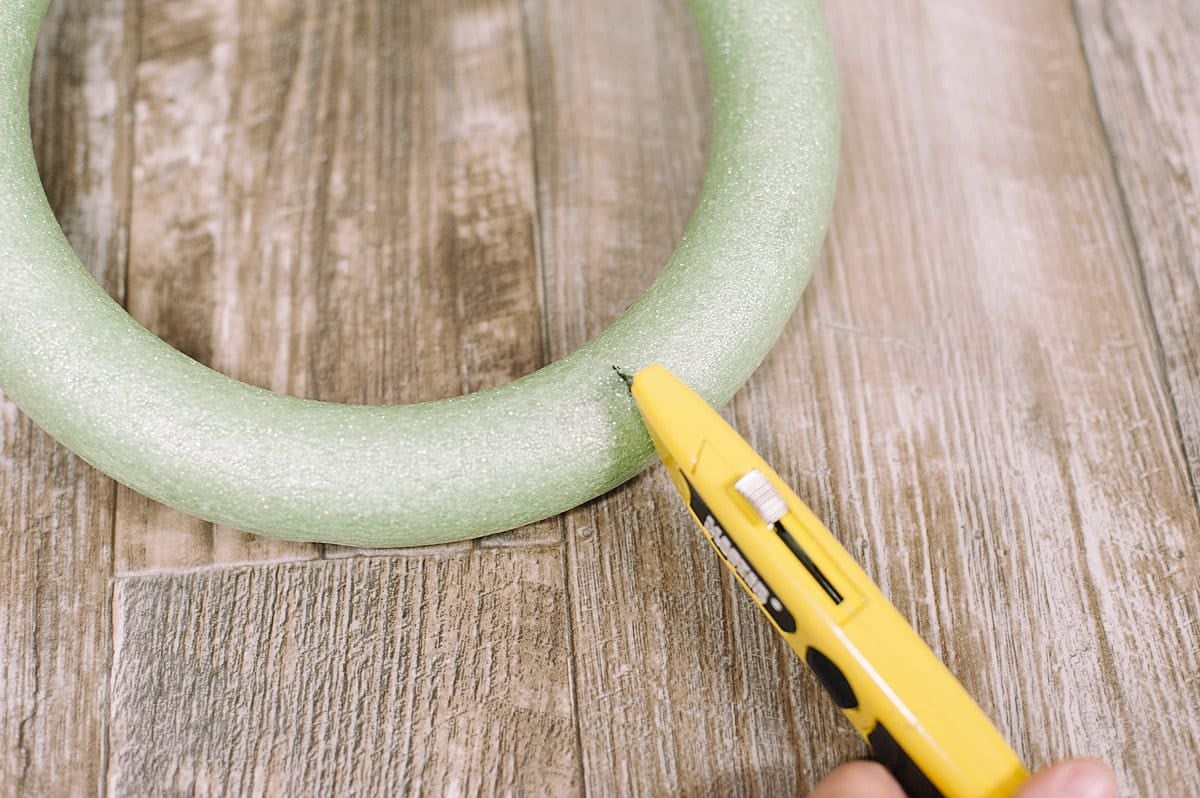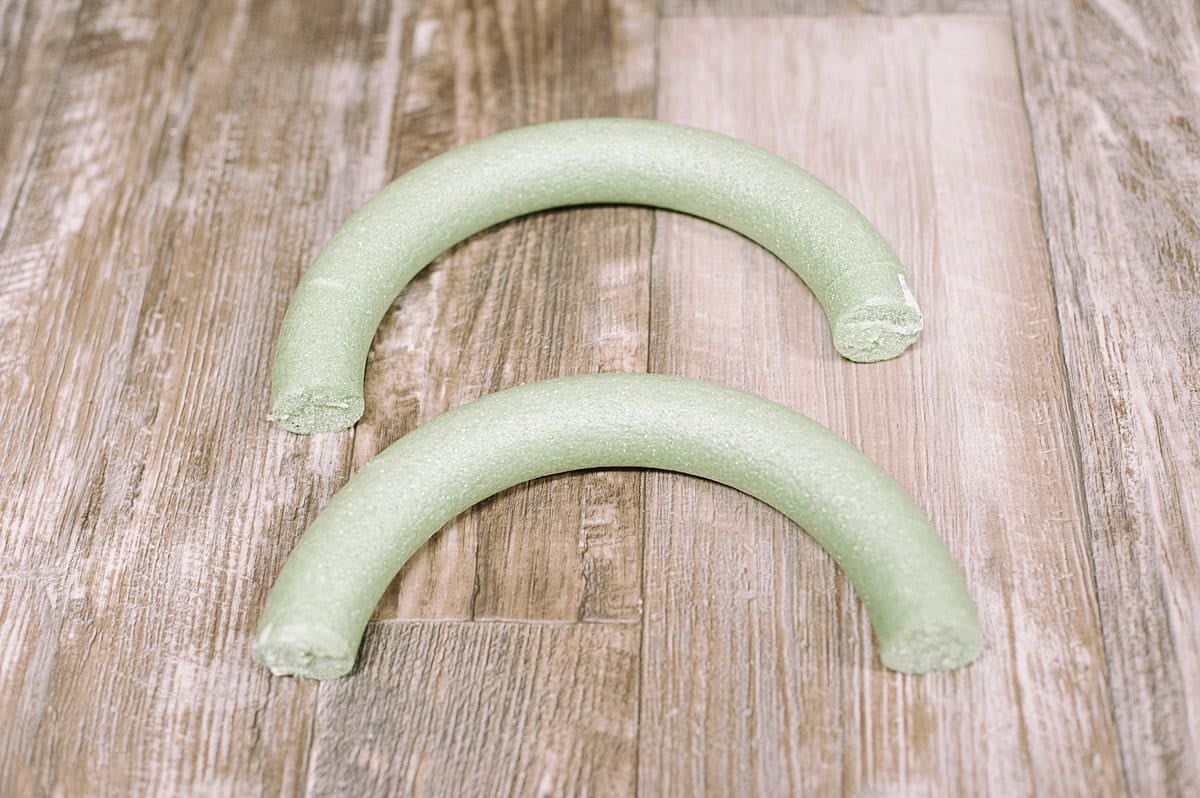 Step 4: Wrap double-sided tape around each end of the arch, and lay tape along the front and back sides.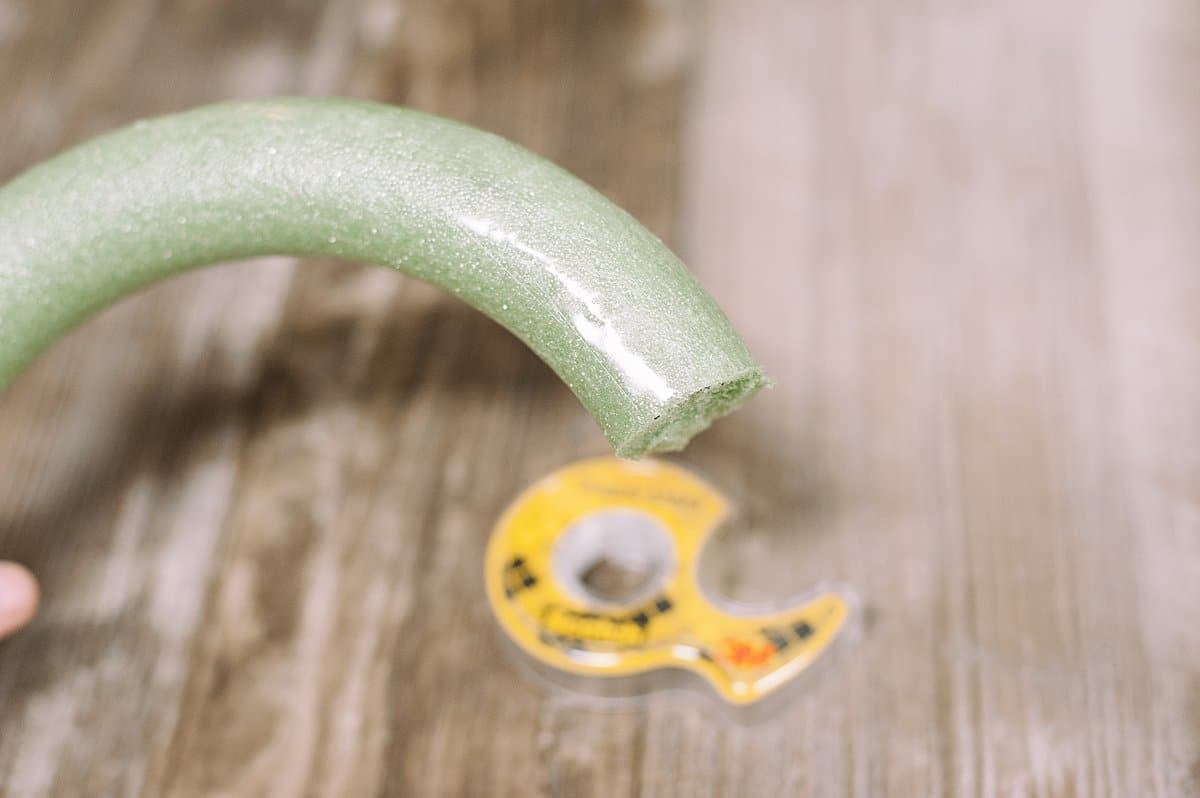 Step 5: Begin wrapping yarn around the bottom of one end of the arch.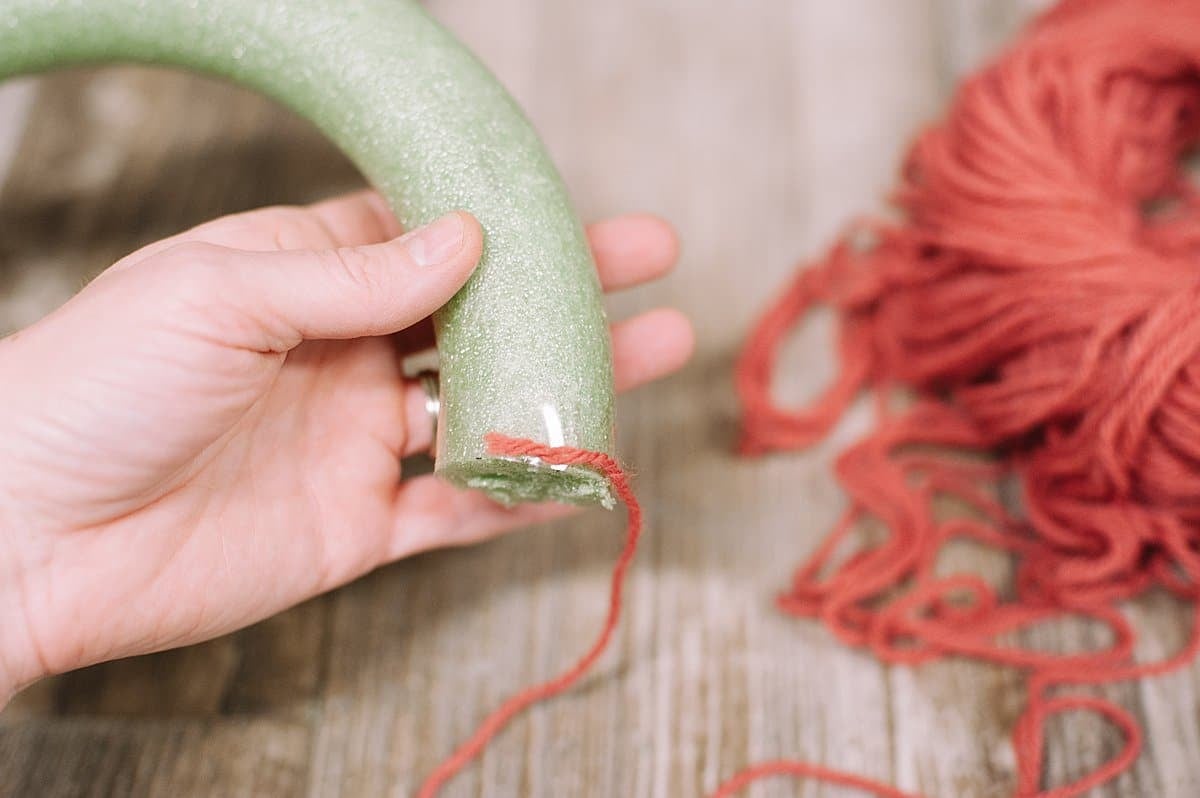 Continue wrapping the yarn tightly so you don't see the wreath beneath.
I made approximation marks on the arch so I knew when to switch to a new color of yarn.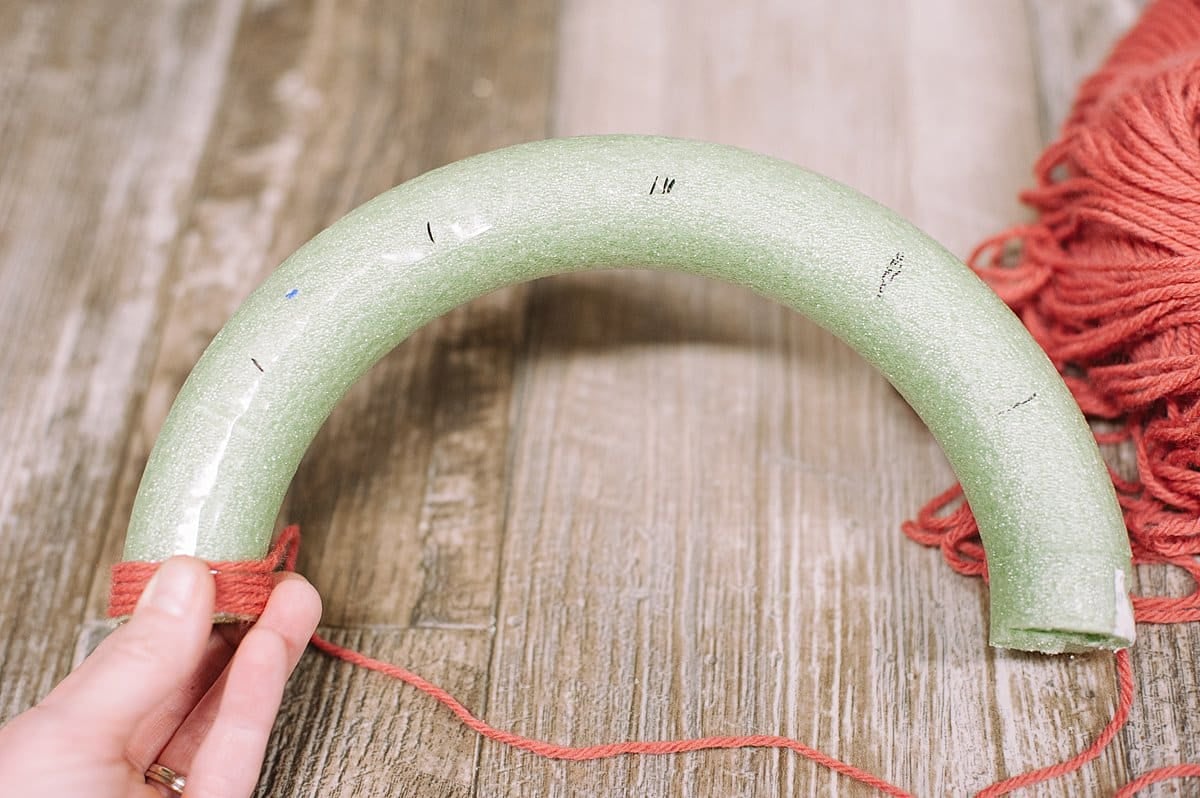 Step 6: When you reach the spot you'd like to switch yarn colors at, cut the yarn and secure it in double-sided tape on the BACK of the rainbow.
Step 7: Begin the next color, and press the yarn into the double-sided tape to secure it as you start wrapping.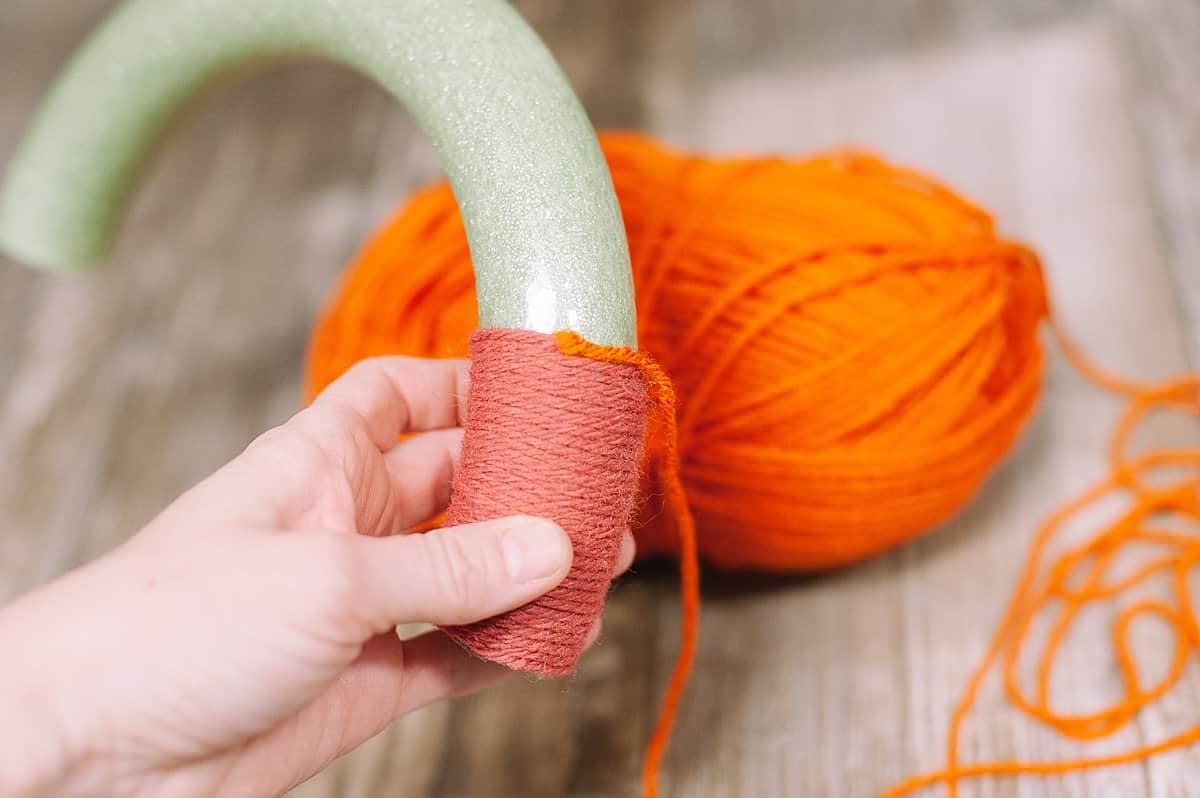 Step 8: Continue to wrap different colors of yarn around the rainbow arch, making sure you stop and start each yarn color in the back so the transitions are hidden.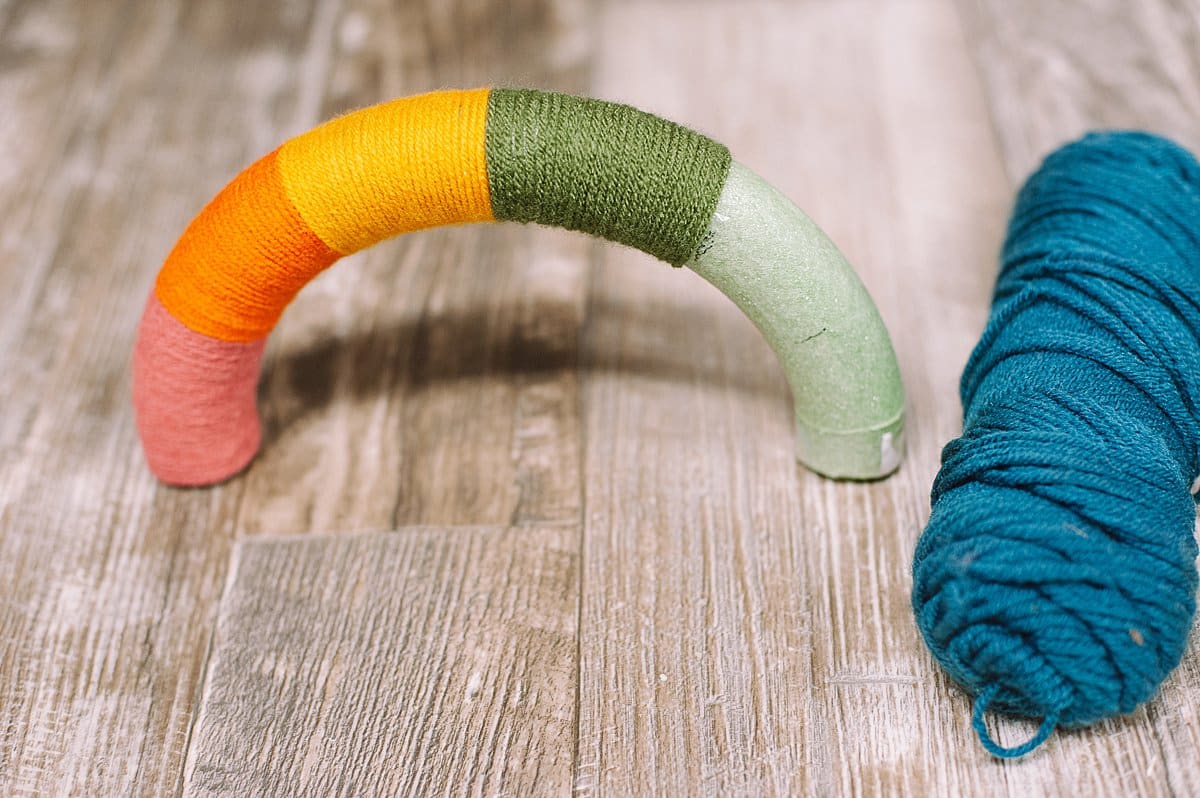 Continue until the whole rainbow is done!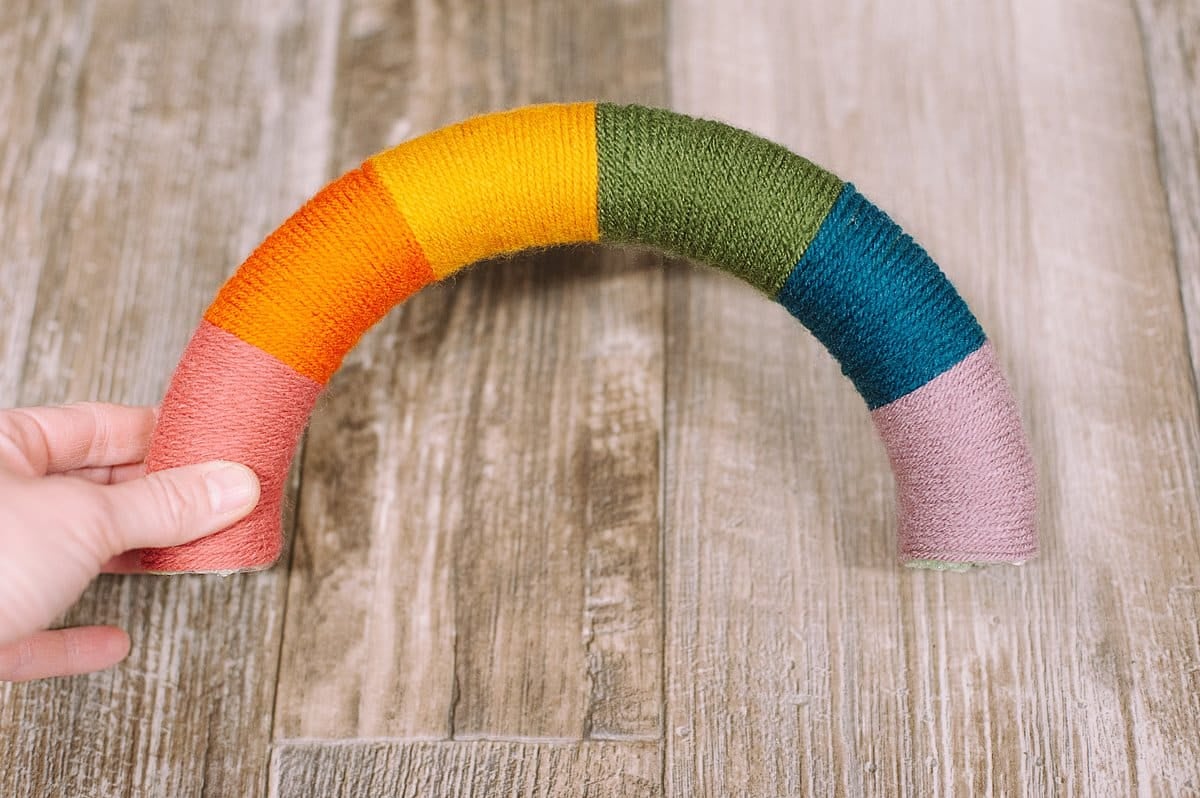 Step 9: Hot glue white felt balls to the ends of the rainbow as clouds.
This also helps to camouflage the styrofoam ends of the rainbow.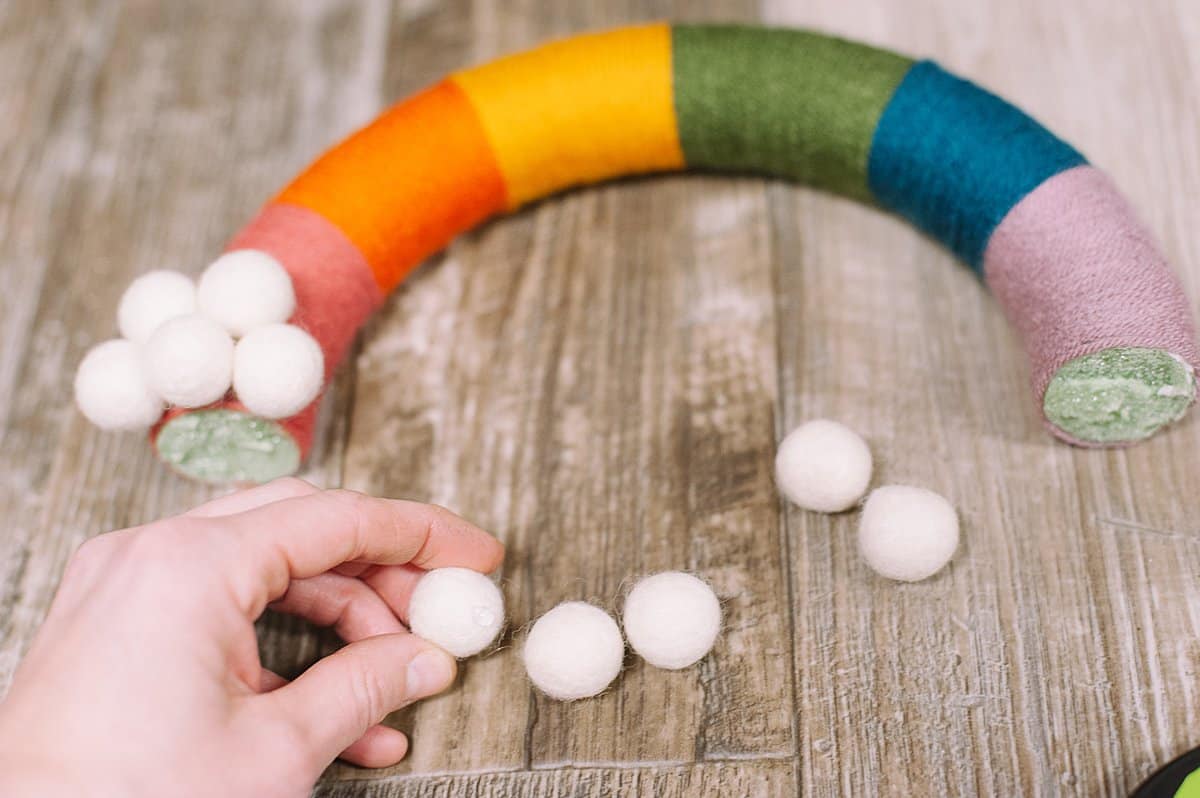 I found it easiest to hot glue the felt balls into a stacked cloud shape, and then hot glue the whole cloud to the rainbow's end.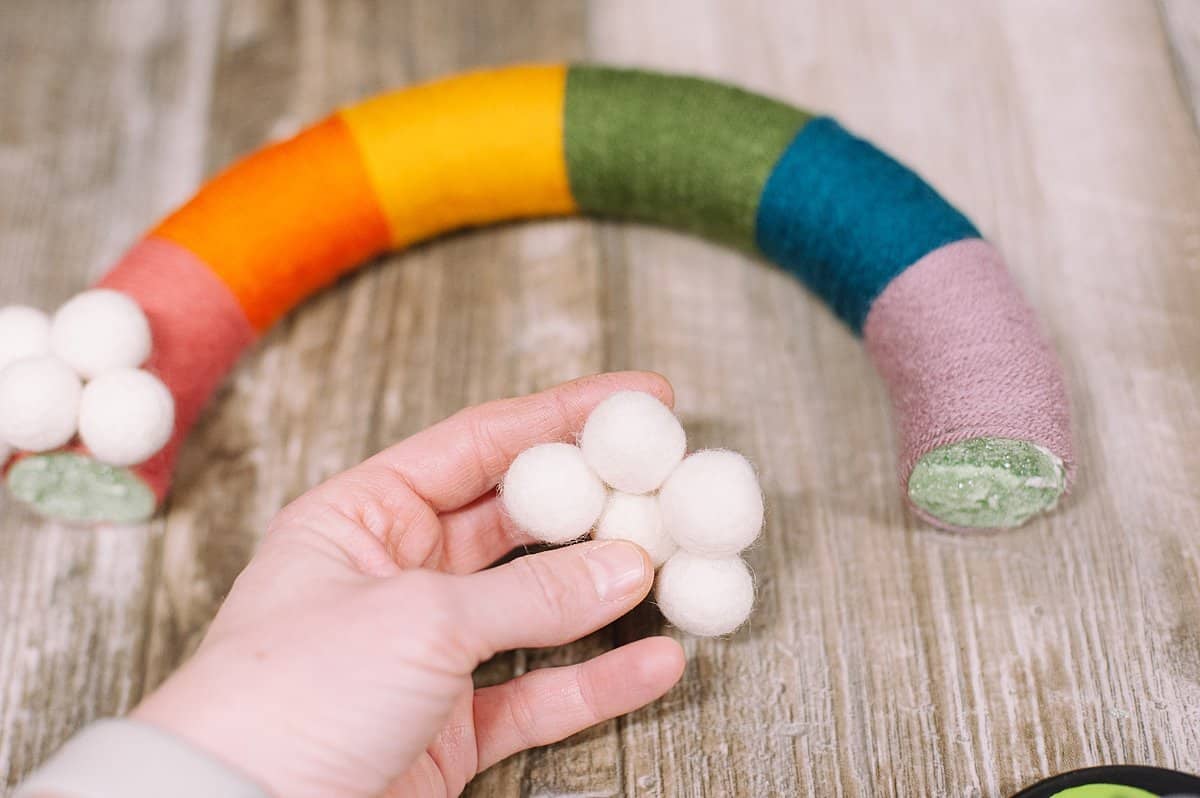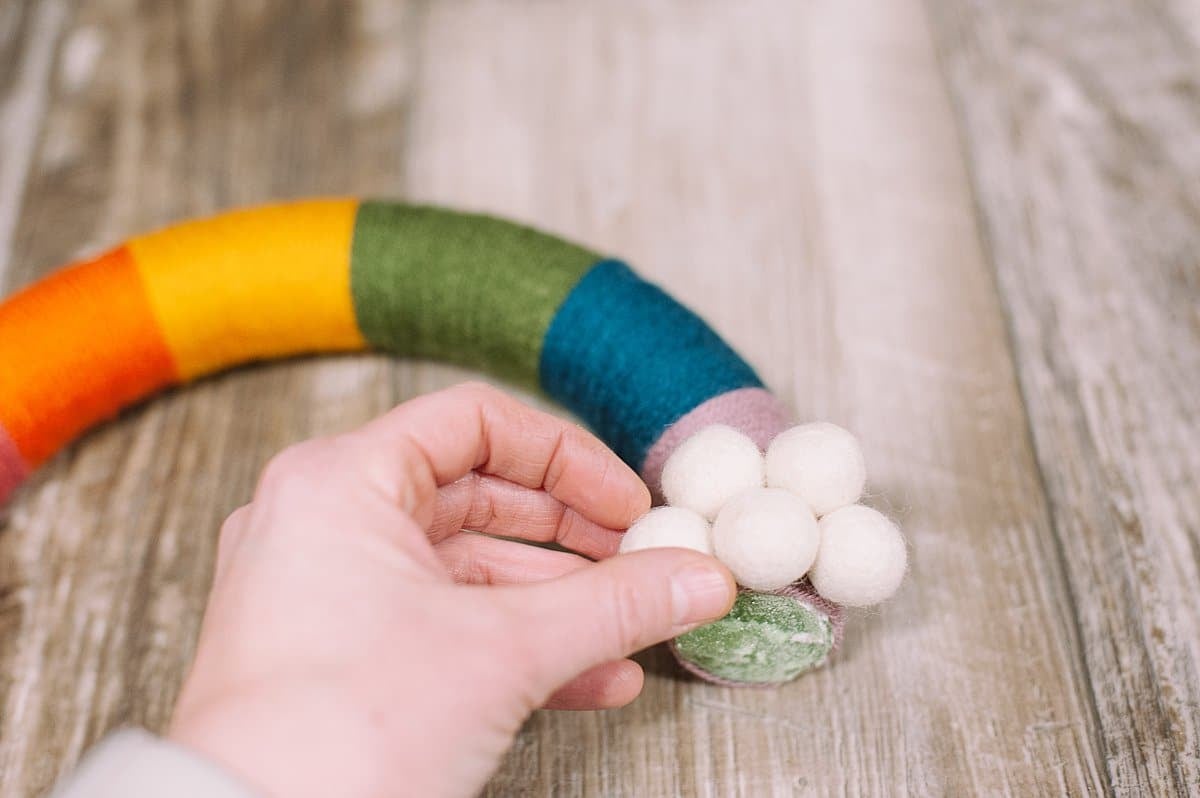 There it is! The finished yarn-wrapped rainbow!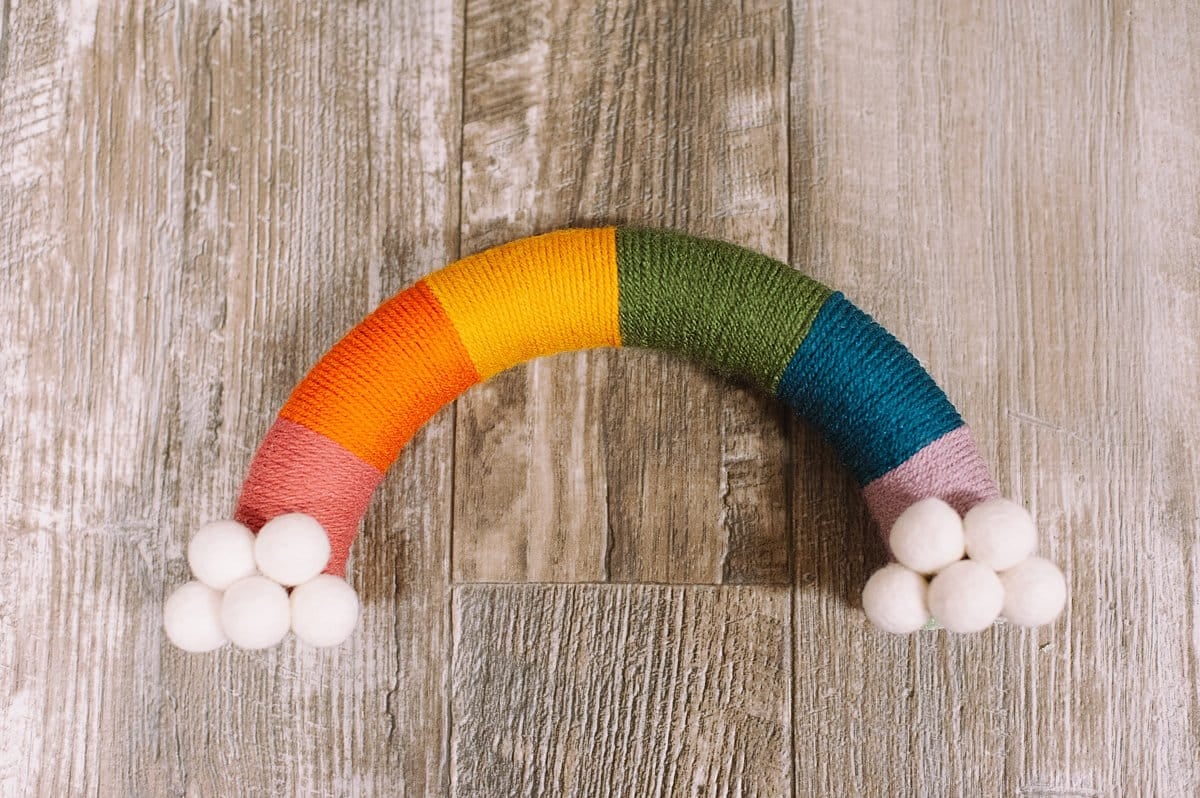 It is SO CUTE and would be the perfect addition to a nursery or kids' room.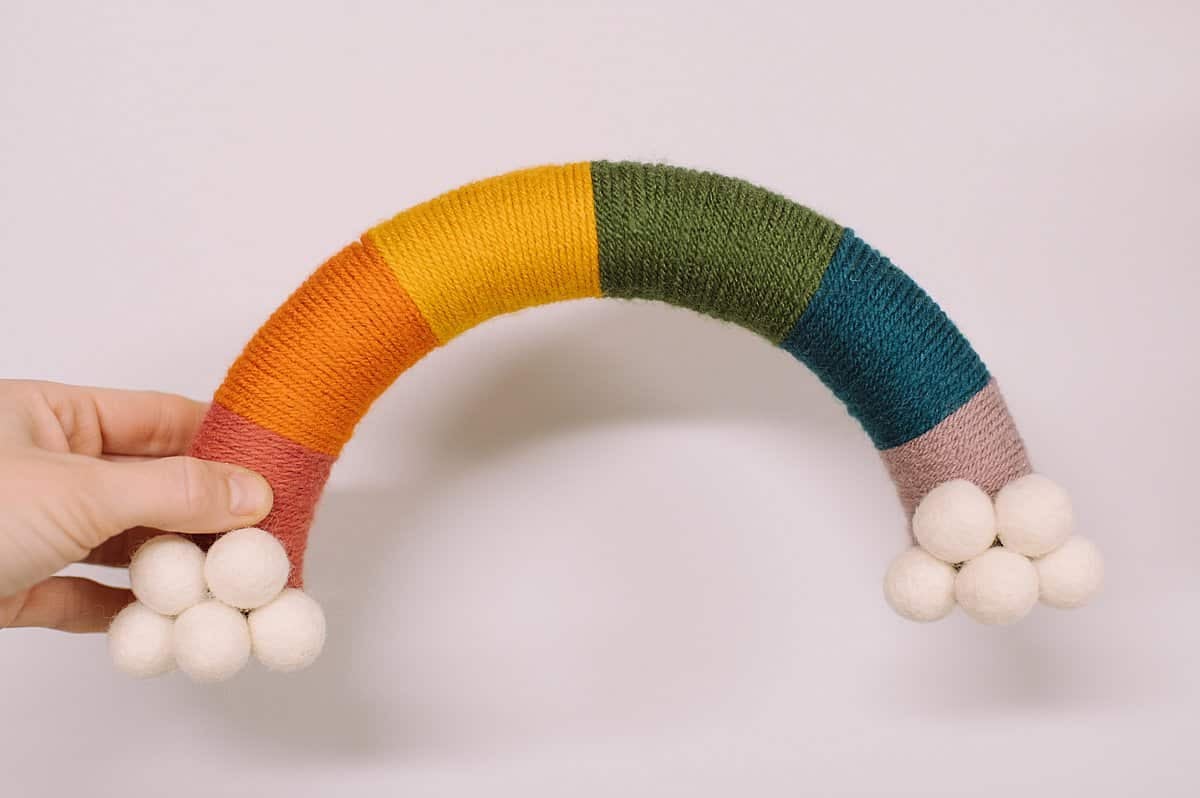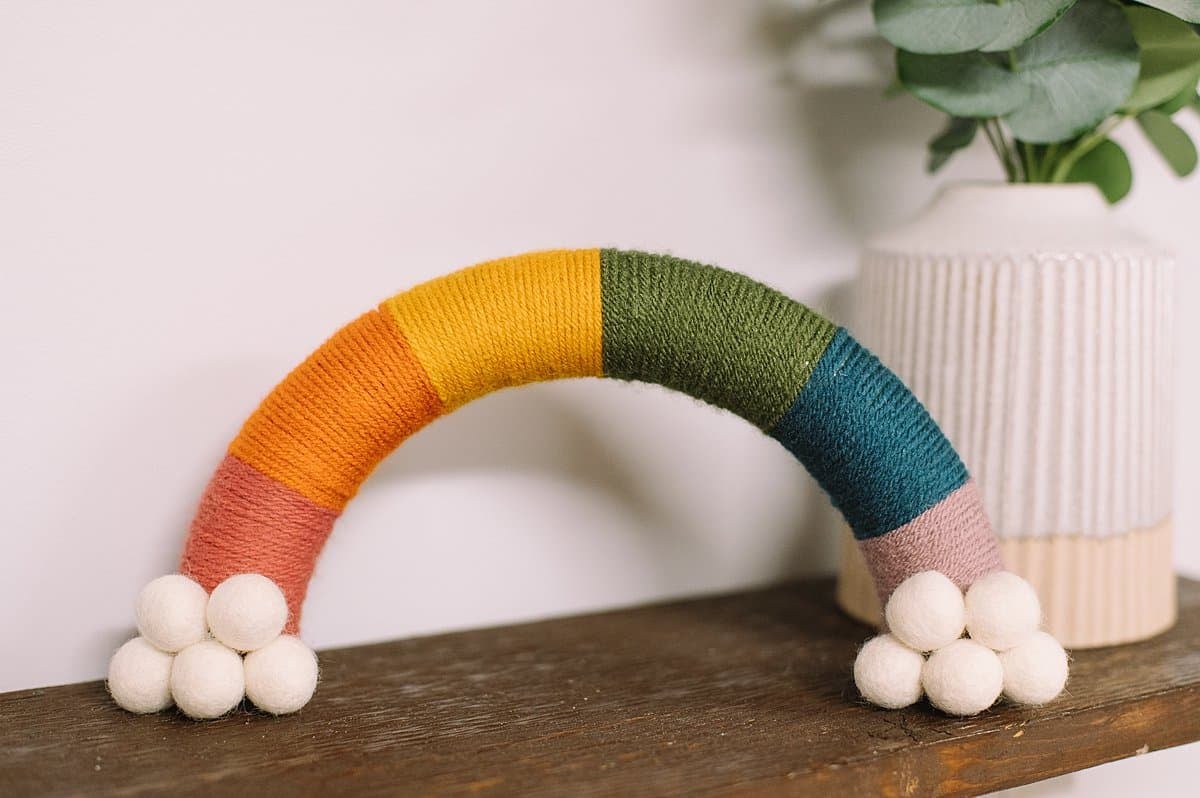 I'm thinking it would even make a cute mobile with these blue felt balls hanging beneath it as "rain drops" on fishing line.
(Makes a note for a future project tutorial, haha!)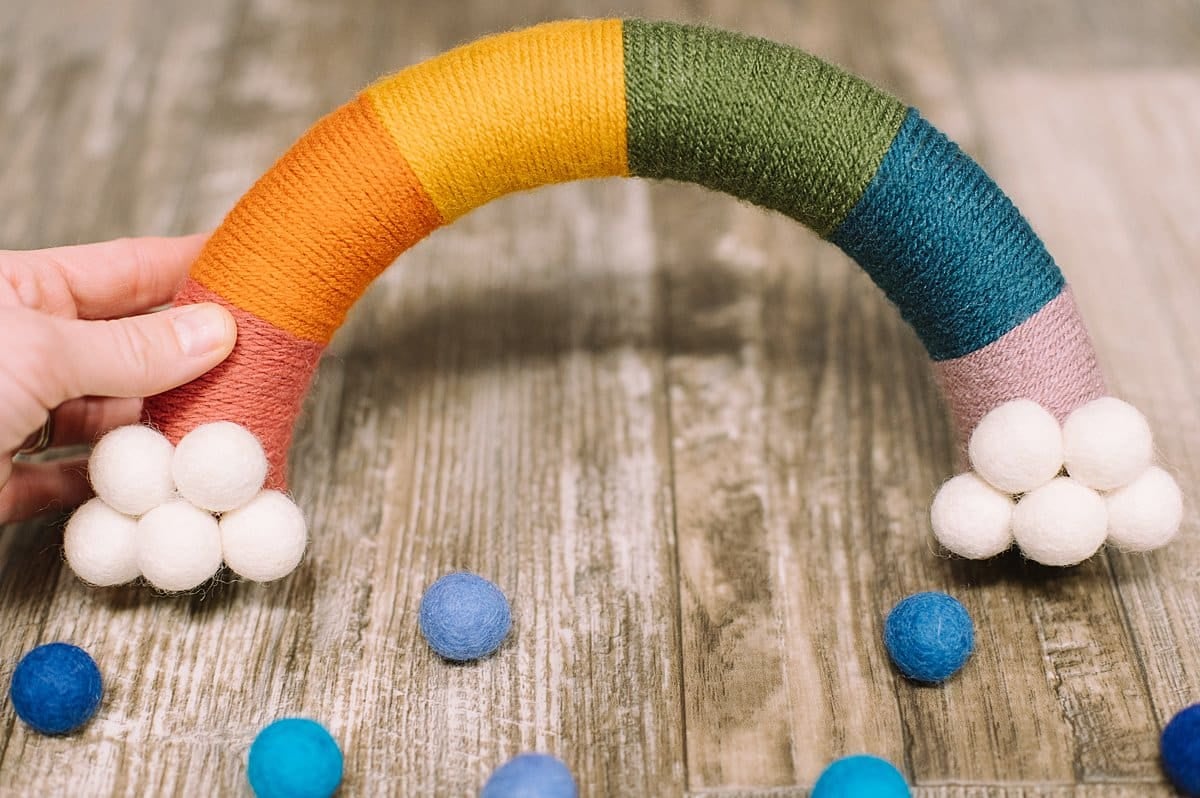 – – – – –
This yarn in these rainbow colors works so well together, and this yarn-wrapped rainbow is no exception.
It's easy and fast to make and can even be made by a kid with a little patience and effort!
If you try this project, I want to see your rainbow! Send me a picture!