**These posts often contain affiliate links. Please see our disclosure policy for details.**
Learn how to make a cone out of paper with this easy step-by-step tutorial. There are three methods to secure your paper cone shape, and once you're done, you can even turn it into a diy paper party hat with a few more easy steps!
You probably learned how to make a cone out of paper in elementary school.
But life's been pretty busy since then, and what once seemed so simple might seem harder now.
Here's the good part; it's not!
There are lots of different ways to make a cone shape out of paper, and your preferred method might differ from mine.
But I'm going to show you the best way I've found to make a cone out of paper.
You can use this technique to make funnels, party hats, faux ice cream cones, and even Christmas decor if you turn the cones upside down and use them as trees.
So how do we make paper cones? Let's find out!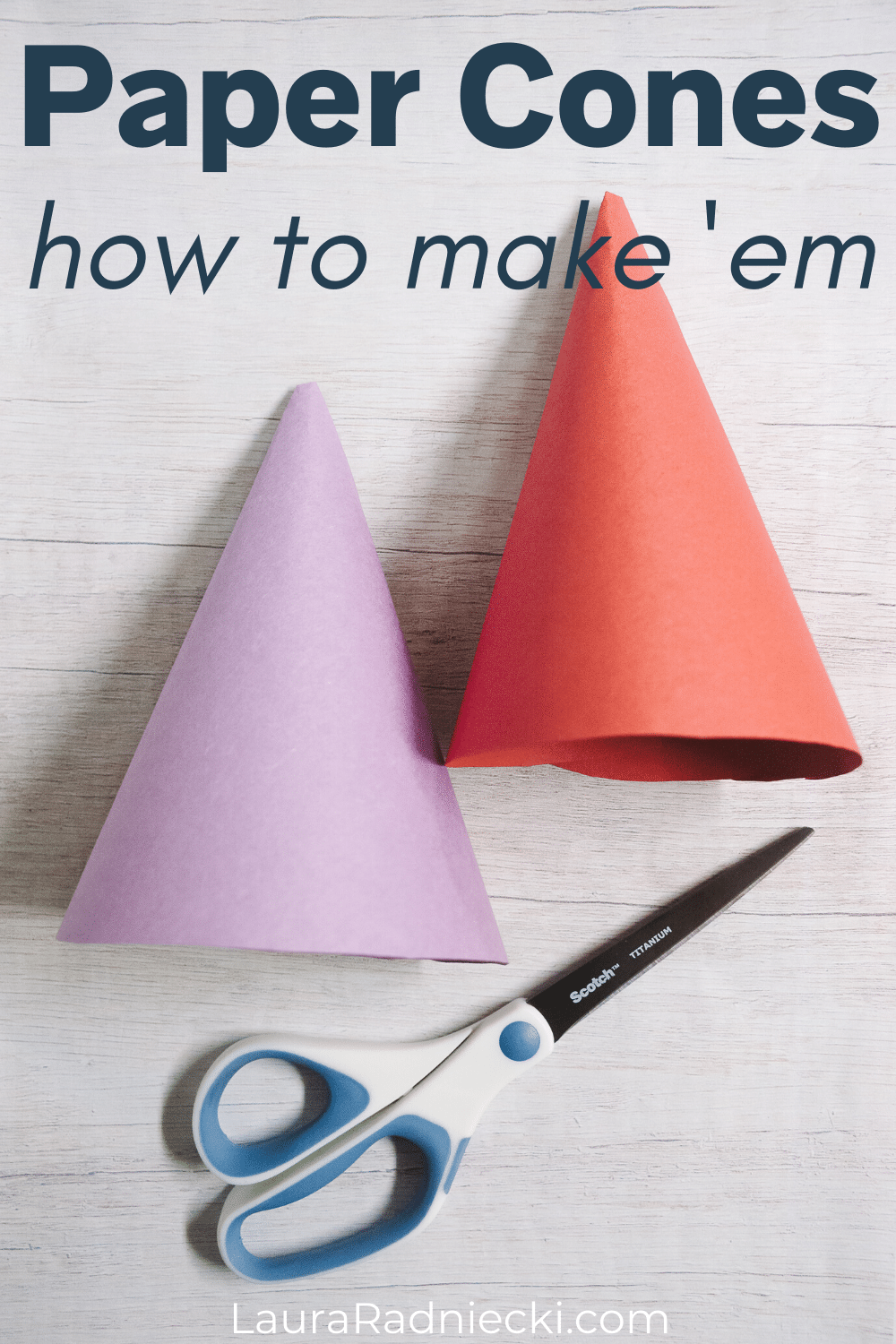 How to Make a Cone Out of Paper
Step 1. Gather Supplies
Supplies Needed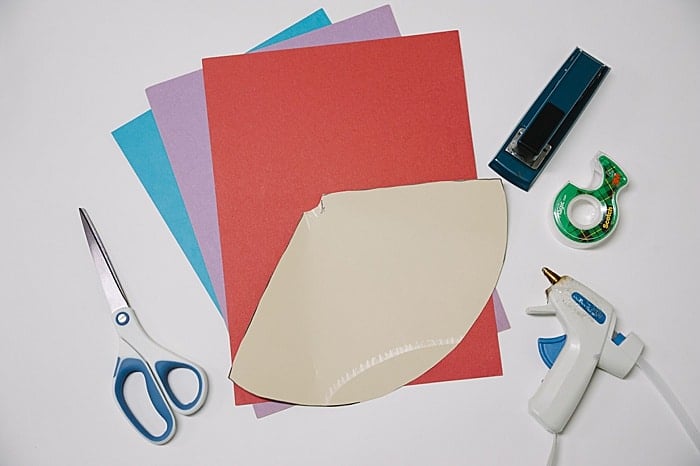 Optional – Supplies to Make a Party Hat with a Cone: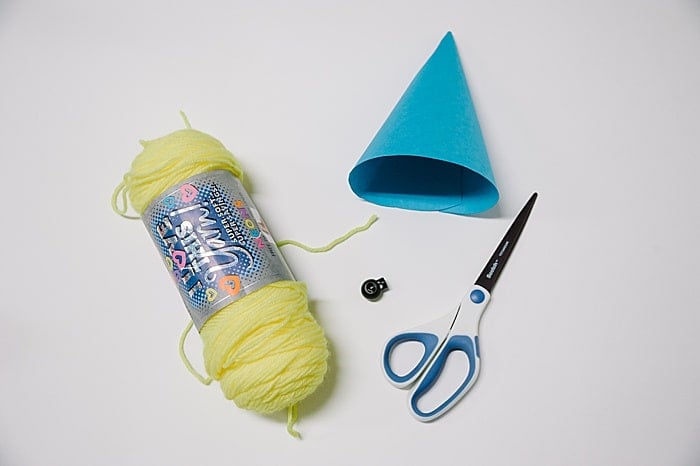 Step 2. Use the cone template to cut cone shapes out of paper.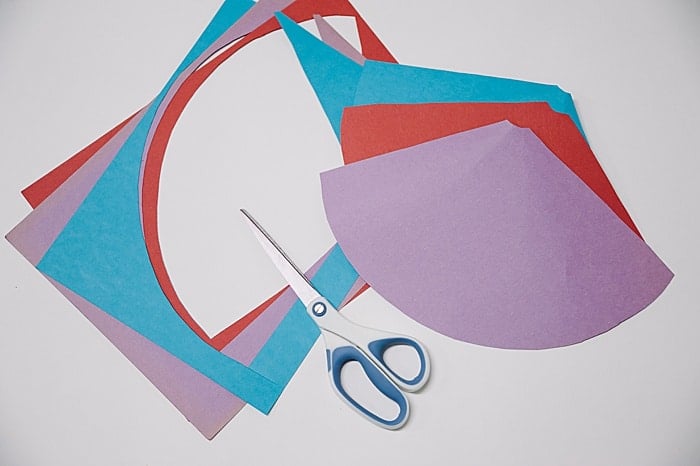 Step 3. Fold the paper into a cone shape.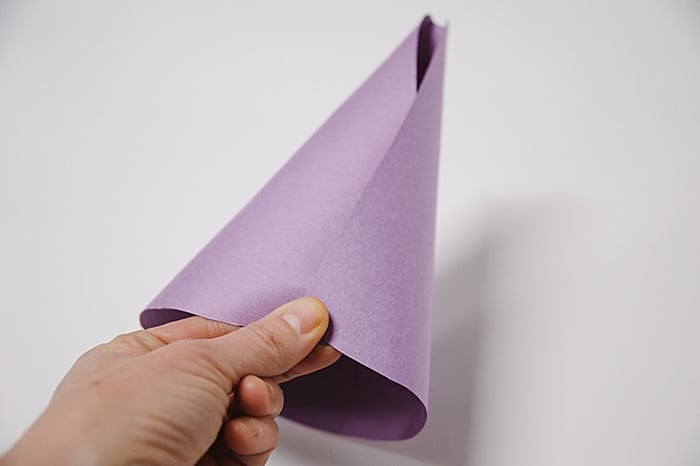 Step 4. Option 1 – apply tape to secure seam.
If you're going to tape it (the least desirable method), apply tape along the part where the two ends overlap.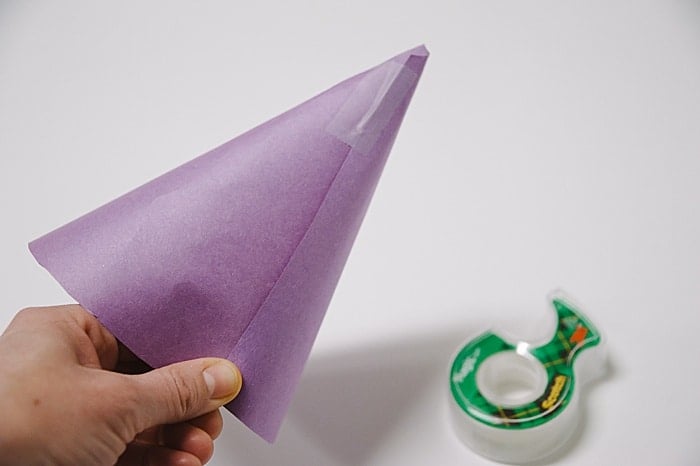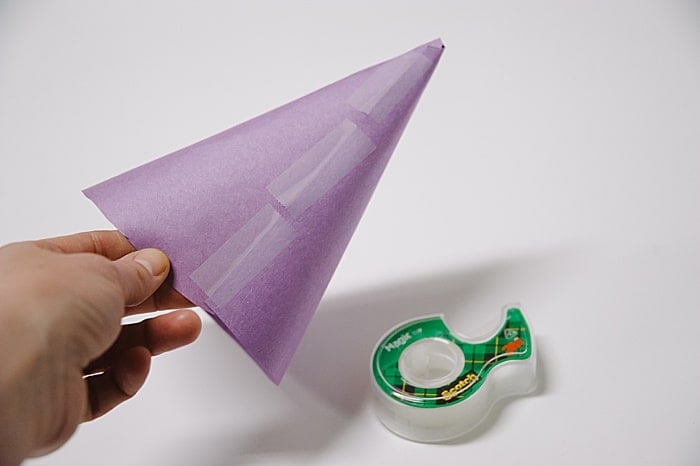 Step 5. Option 2 – staple seam to secure.
If you're going to staple the cone in place instead, add two or three staples to the seam, as far up as your stapler will allow, without damaging the cone.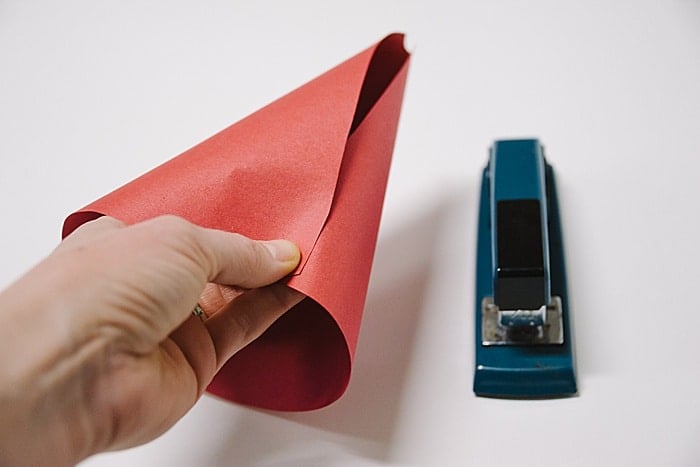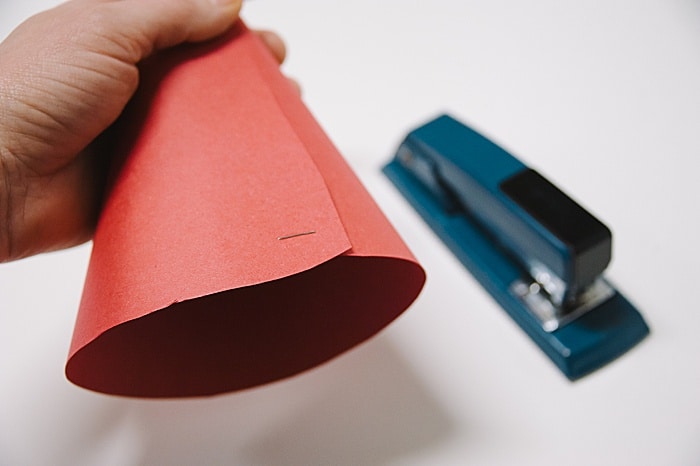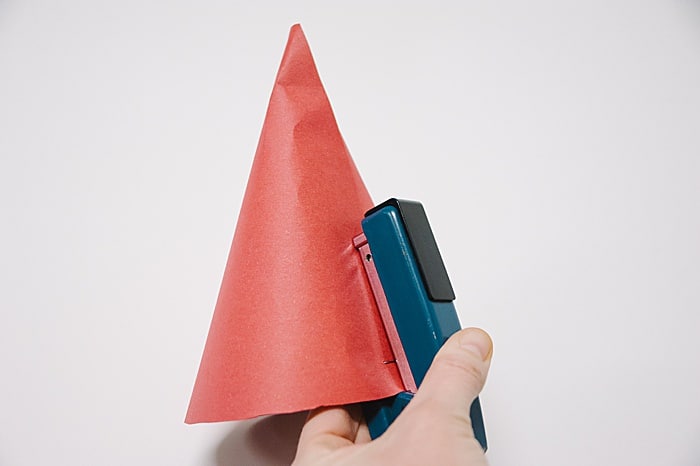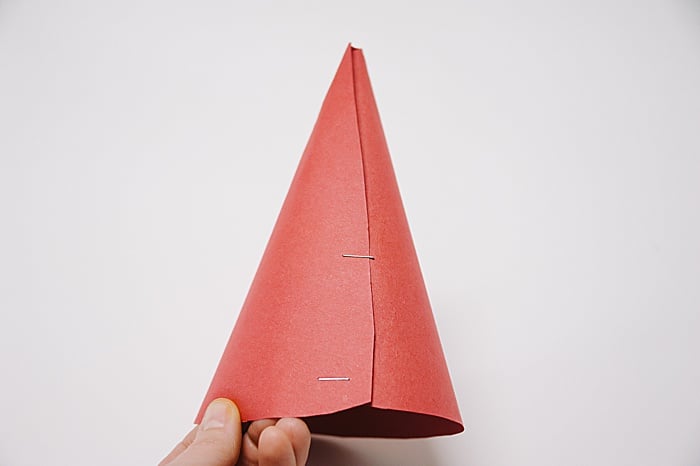 Step 6. Option 3 – hot glue seam to secure.
If you're using glue, apply a thin layer of hot glue along one end of the cone. Wrap the paper into a cone shape, and seal the glued edge down until dry.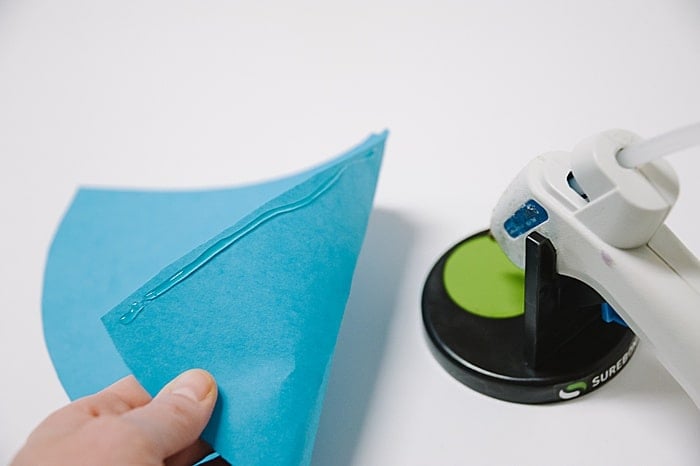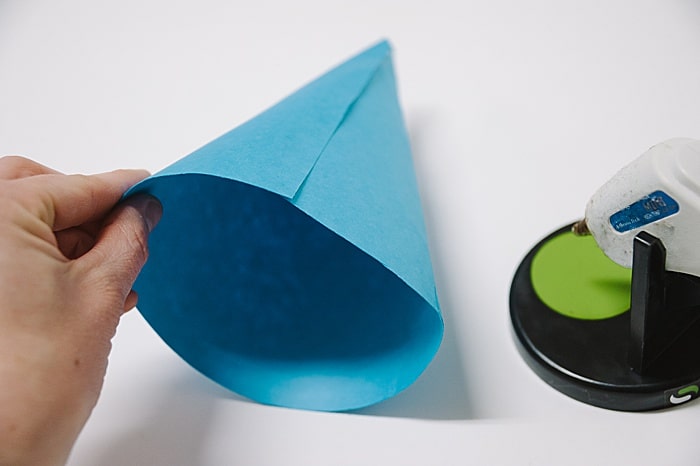 That's it! That's all there is to make a cone!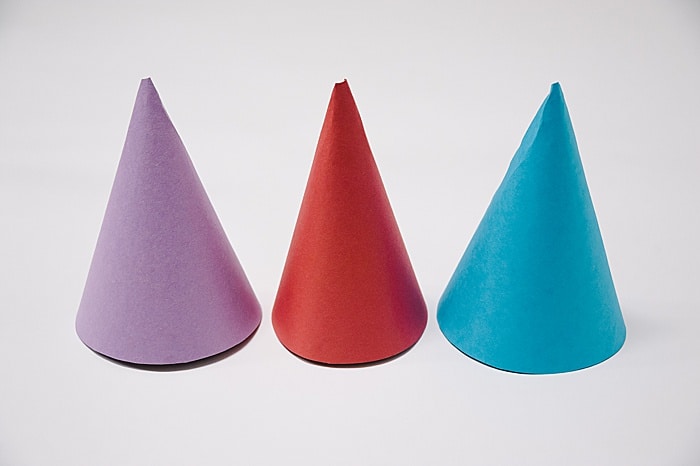 If you want to make low cones with a broad base, you can experiment and create a new cone template to achieve that shape.
If you want a tall cone with a small base, you can use a rectangular sheet of paper without cutting it with a template, and simple practice rolling it up into a cone.
Since your only supplies are paper and then tape, staples, or glue, you can experiment with no risk!
How to Make a Party Hat
Once you see that paper cone, chances are you'll start thinking about party hats. It happens to me every time!
All it takes to turn a paper cone into a paper party hat is a hole punch, some string, and a cord lock stopper.
(Or you could use a hole punch and elastic too.)
After you make your cones, follow these simple steps to turn your diy cone into a diy party hat.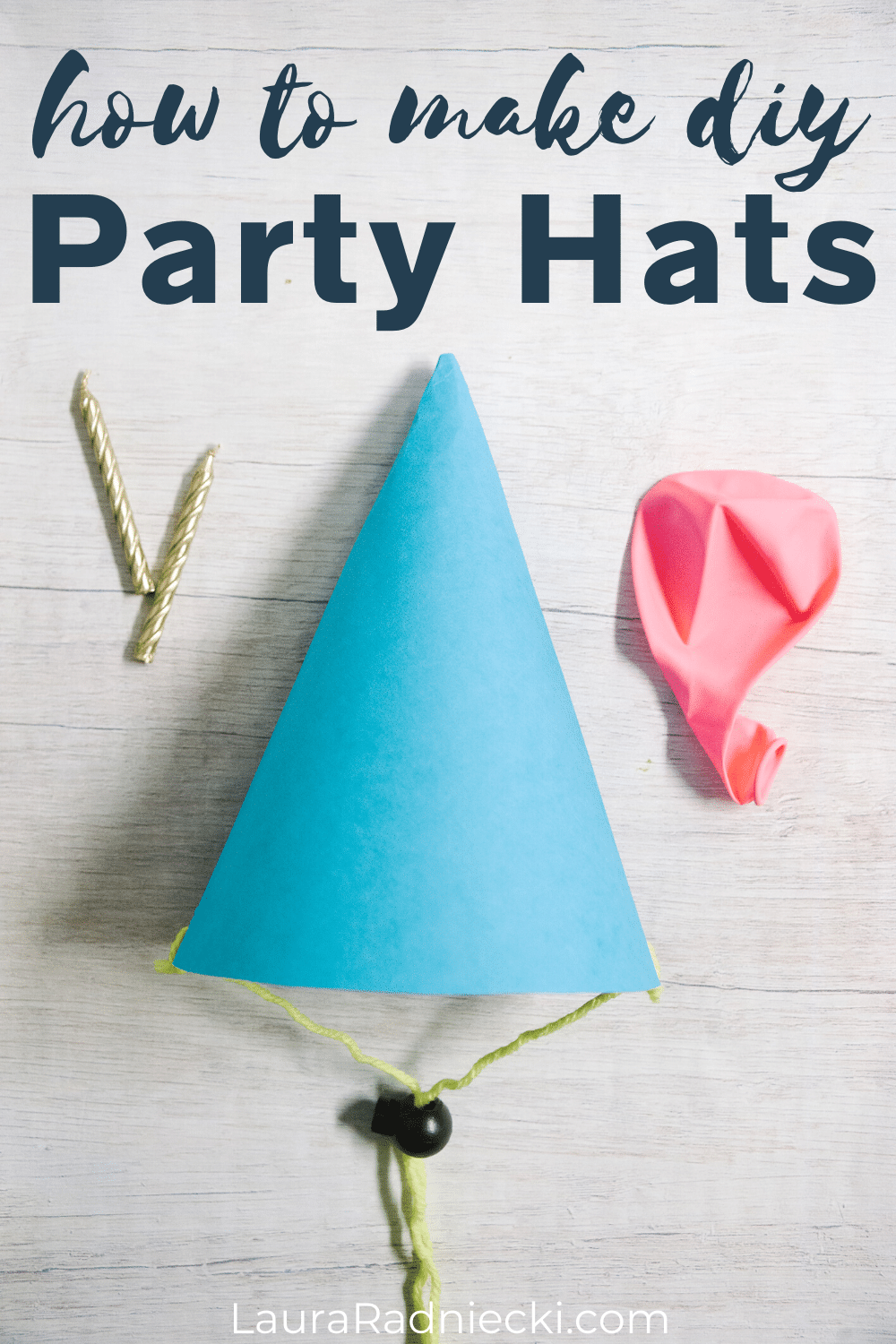 Step 1. Punch two holes; one on either side of the paper hat.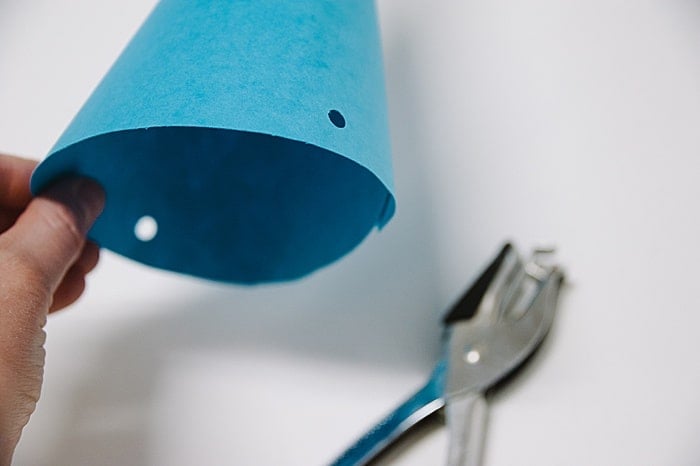 Step 2. Tie a long section of yarn onto one side of the party hat, through the hole you punched.
Step 3. Tie a second long section of yarn onto the other side of the party hat.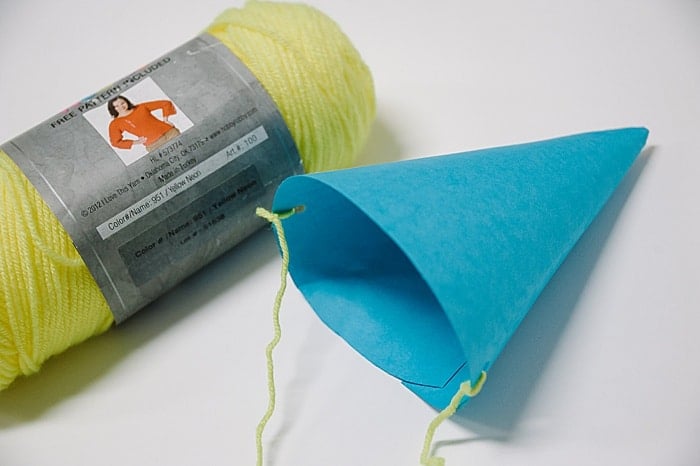 Step 4. Add a cord lock stopper to the ends of the strings to make the party hat adjustable.
Using a circular toggle, squeeze the button, and pass the two ends of the yarn through the fastener while pressing. Pull the excess yarn so the toggle gets closer to the party hat.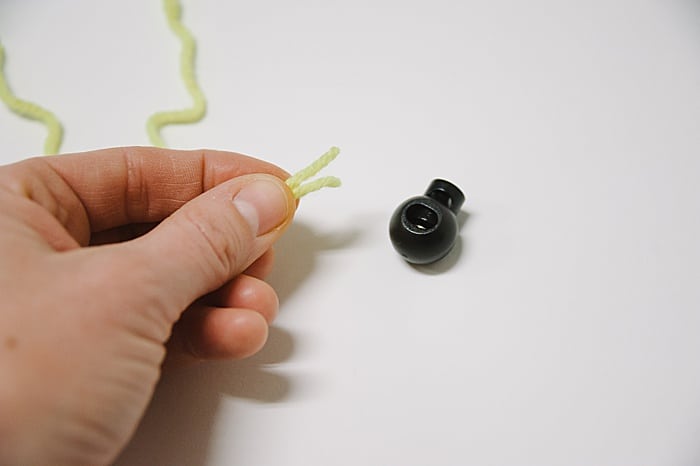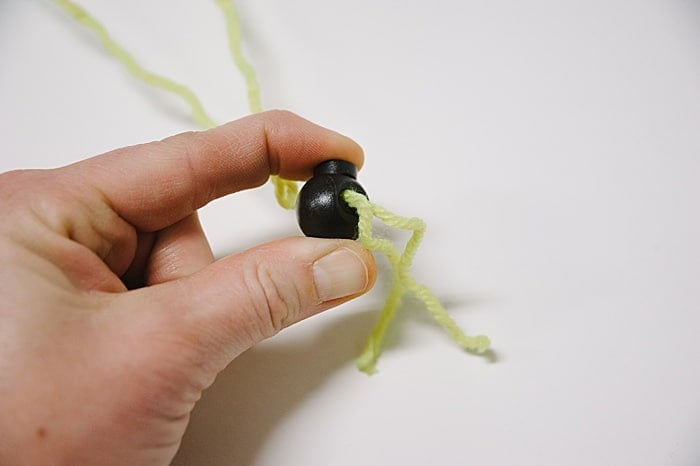 Step 5. Tie a knot in the yarn, and trim off any excess.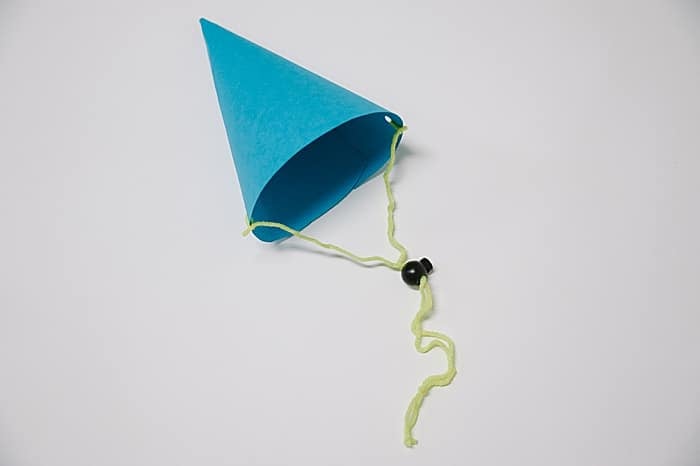 You're done! Your paper party hat is done!
It's perfect for kids and dogs alike!
My dog loves it. (Not.)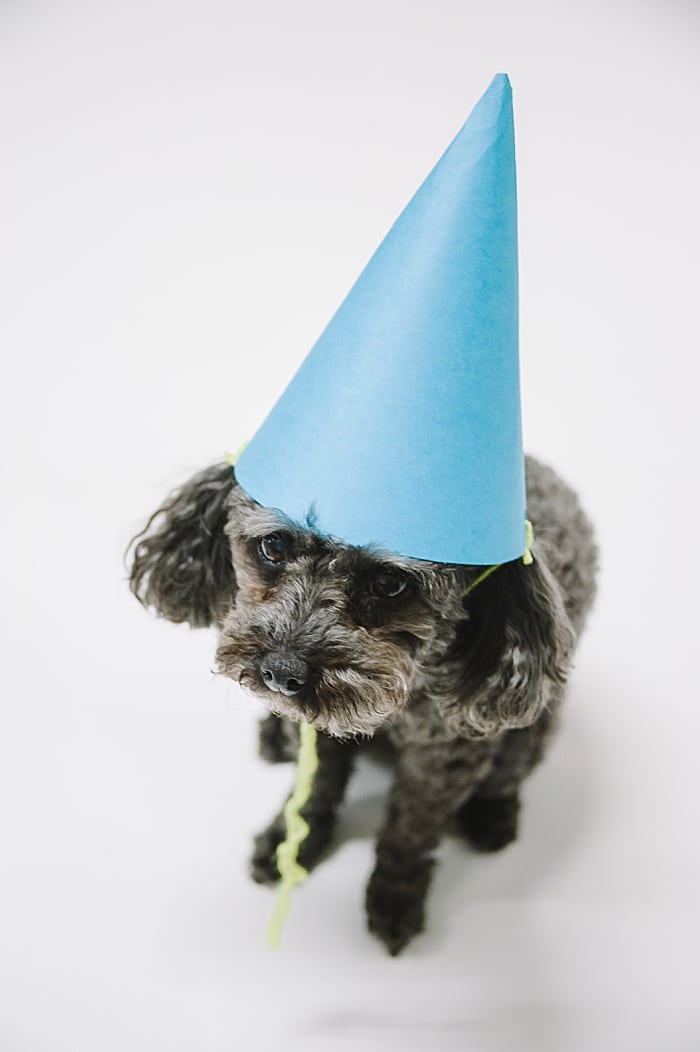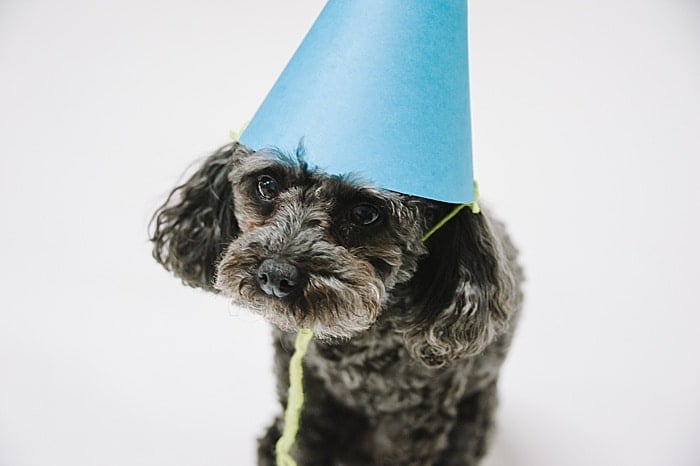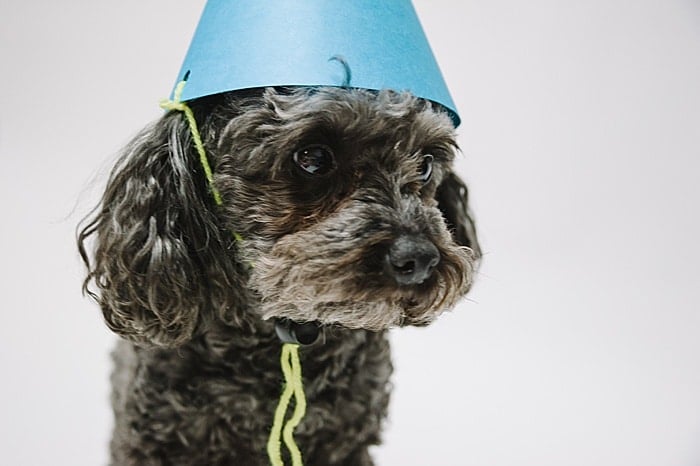 Turn these simple paper party hats into a fun kids activity by giving them supplies to decorate their paper party hats.
You can either have them draw on the paper before you make the cones/party hats.
Or, you can make the party hats first, and then let them decorate them. (You just risk a crushed hat, if you have young non-gentle children like mine haha.)
Have fun! It's party time!