**These posts often contain affiliate links. Please see our disclosure policy for details.**
Learn how to create festive yarn-wrapped Styrofoam cone trees for Christmas with our easy DIY step-by-step craft tutorial guide!
Yarn is one of the best and most versatile of all craft supplies because it's widely available, affordable, comes in endless styles and colors, and can be used to make so many things!
Our yarn archives are full of fun craft project ideas.
One time, we made paper cones and then wrapped them in yarn to make DIY trees.
Today, we are going to make a similar project, but we are going to be wrapping yarn around styrofoam cones to make trees for Christmas!
Let's make some!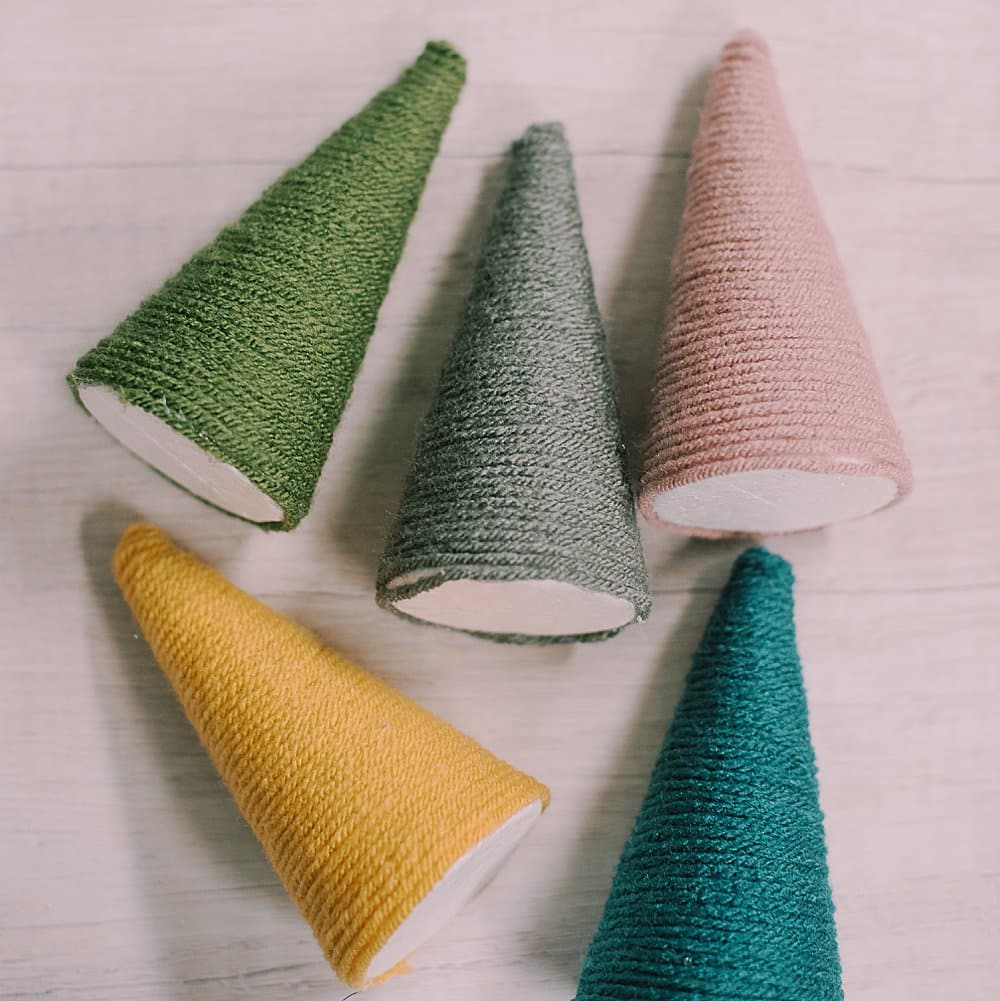 How to Make Yarn-Wrapped Syrofoam Cone Trees for Christmas
Step 1. Gather Supplies
Supplies Needed
Yarn
Hot Glue Gun and Glue
Scissors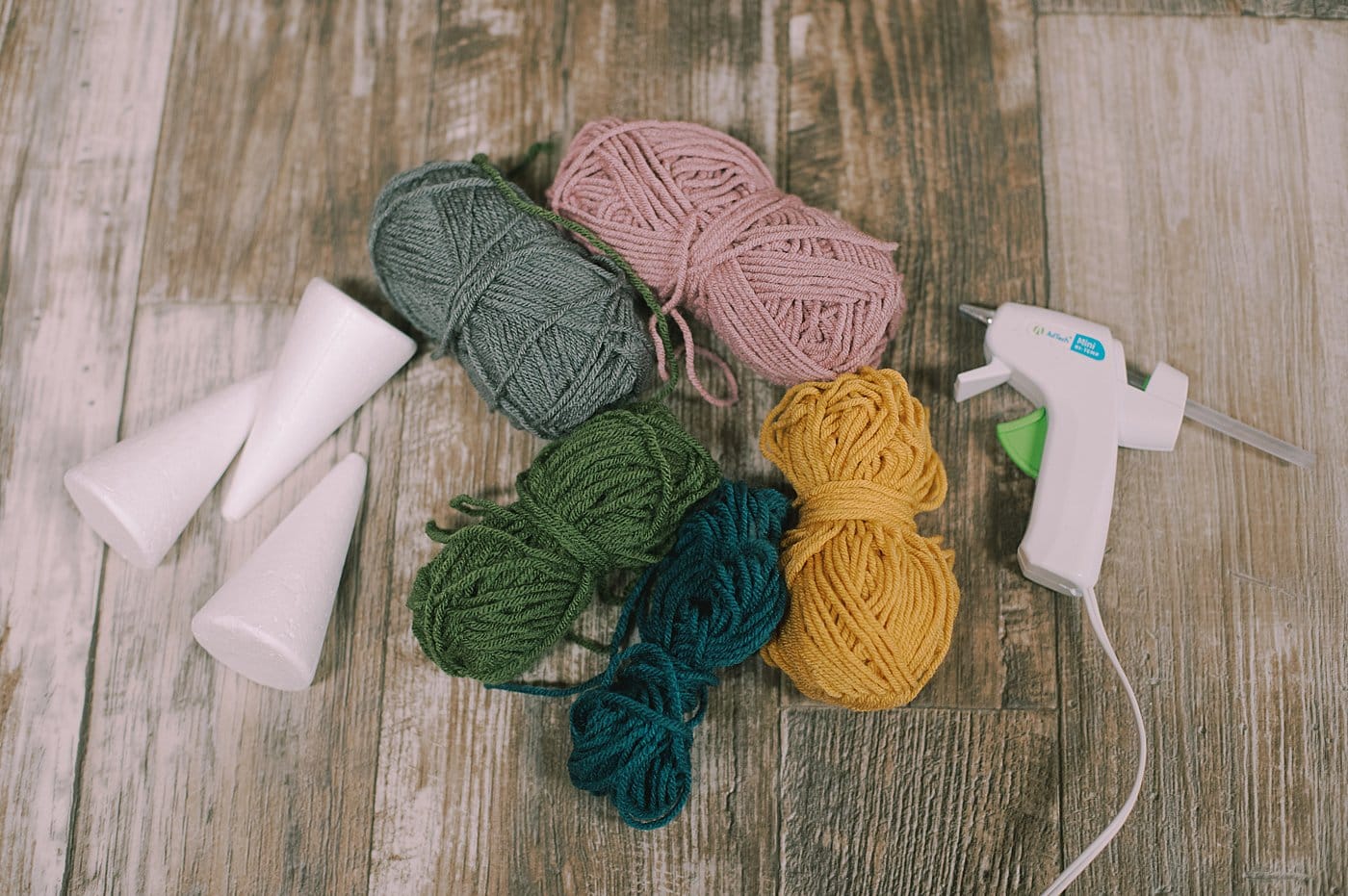 Step 2. Dab hot glue on the top of a styrofoam cone.
Place the end of a skein of yarn into the hot glue dab and wait until it dries.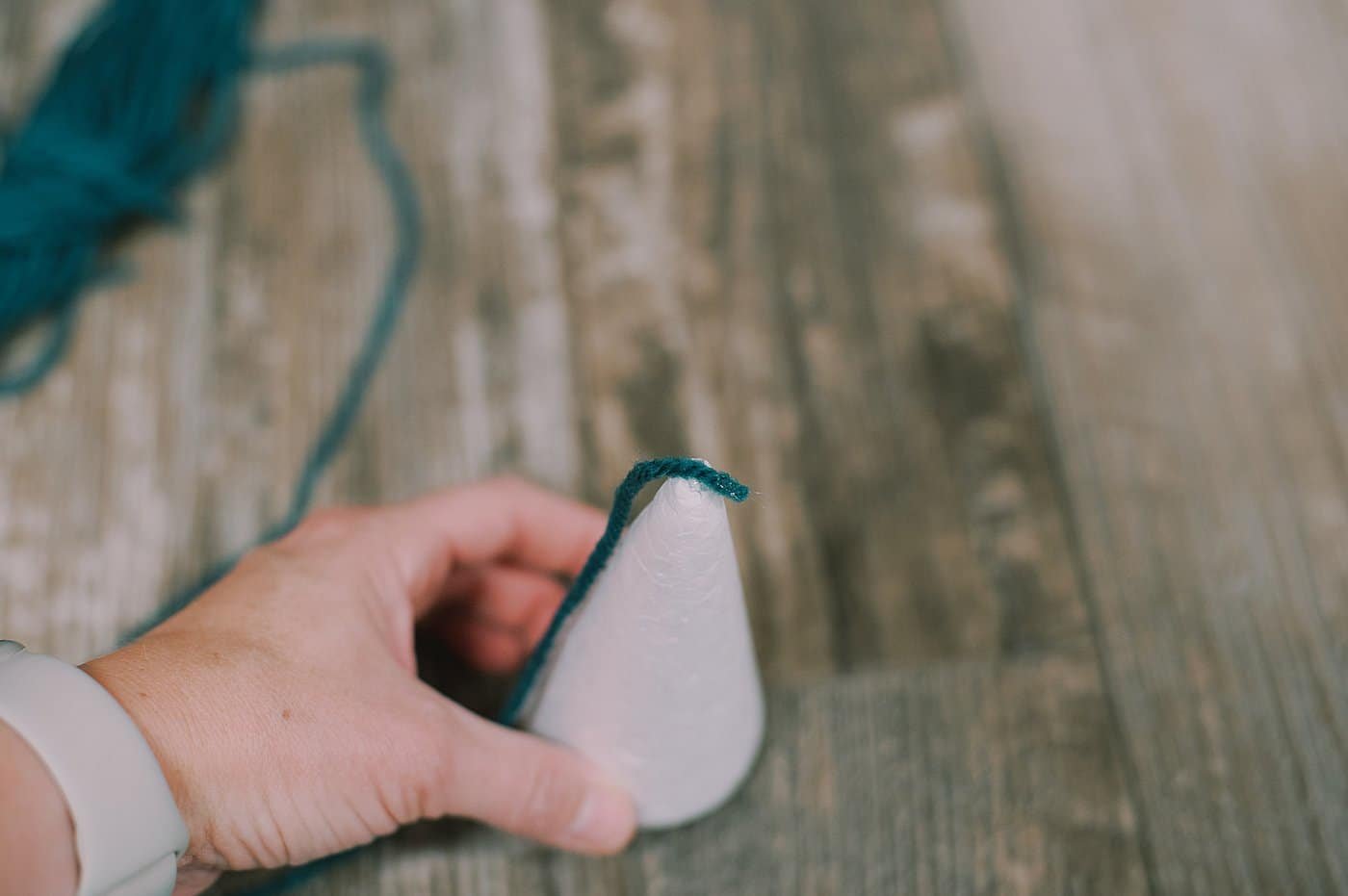 Step 3. Begin to wrap the yarn around the cone, gluing as you go to secure the yarn.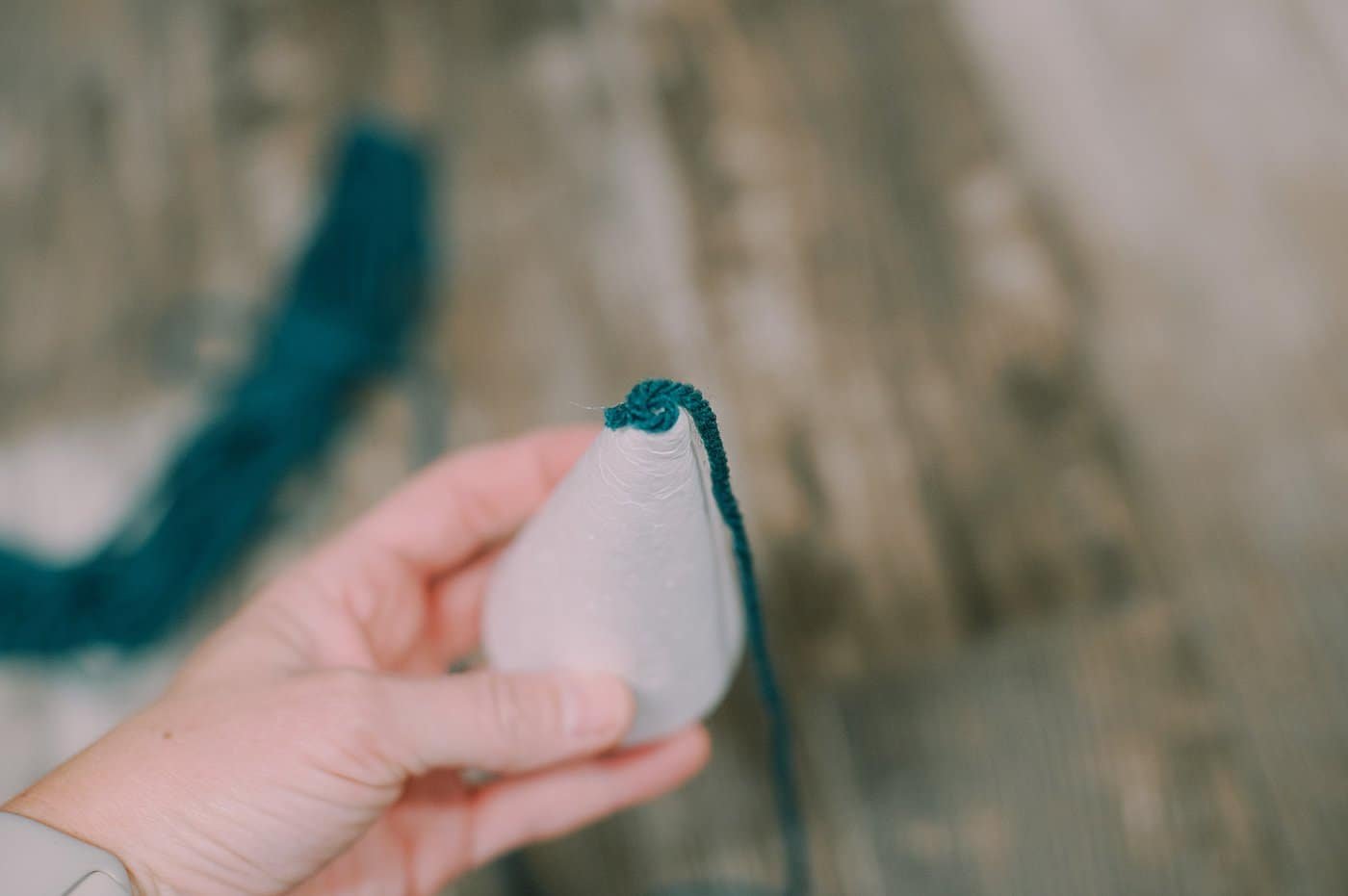 Step 4. Continue to add hot glue to the styrofoam cone, and wrap the yarn around until the whole styrofoam cone is covered.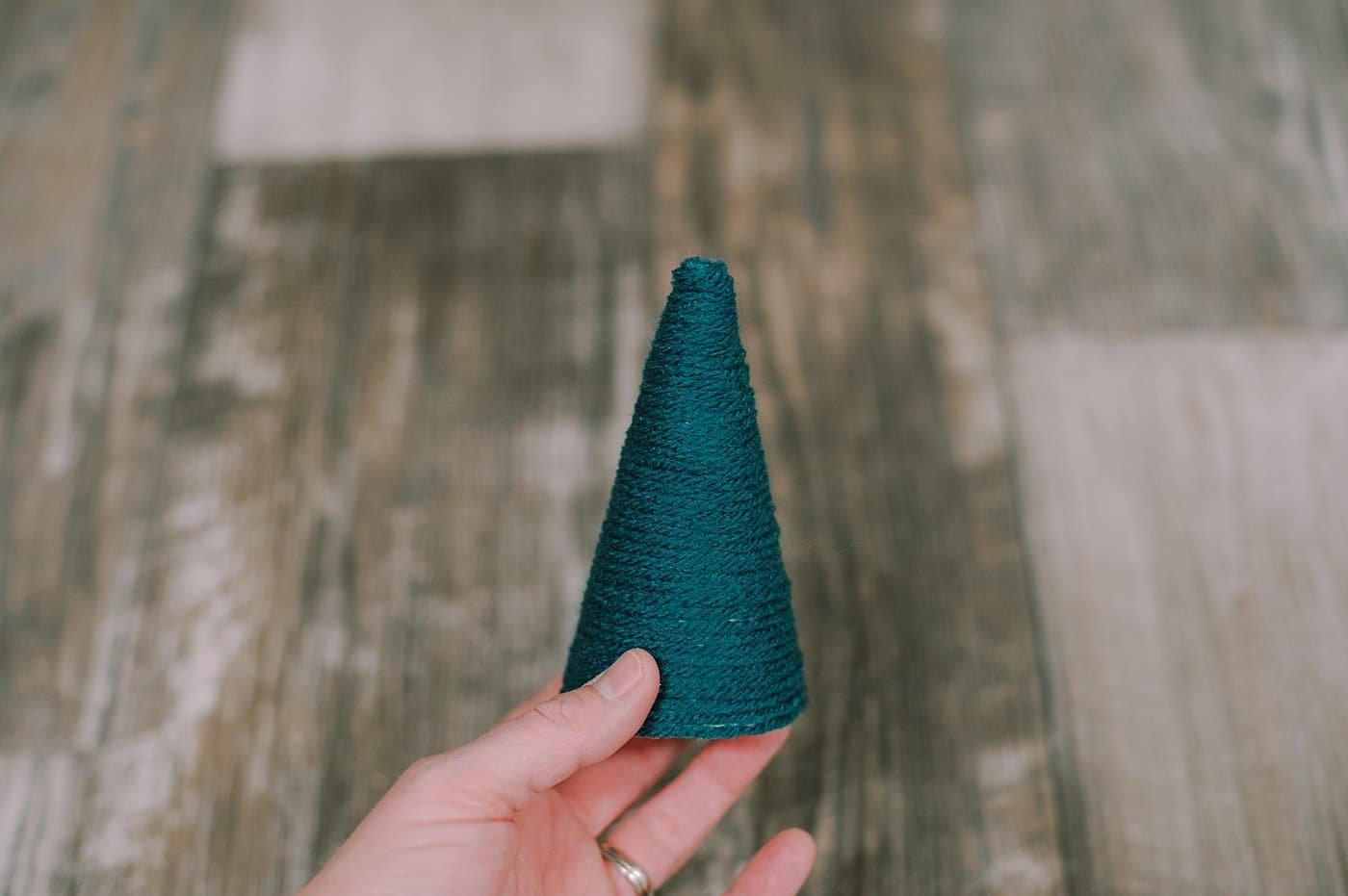 Step 5. Cut the yarn once the whole cone is covered, and hot glue the end down.
Your yarn-wrapped cone Christmas tree is done!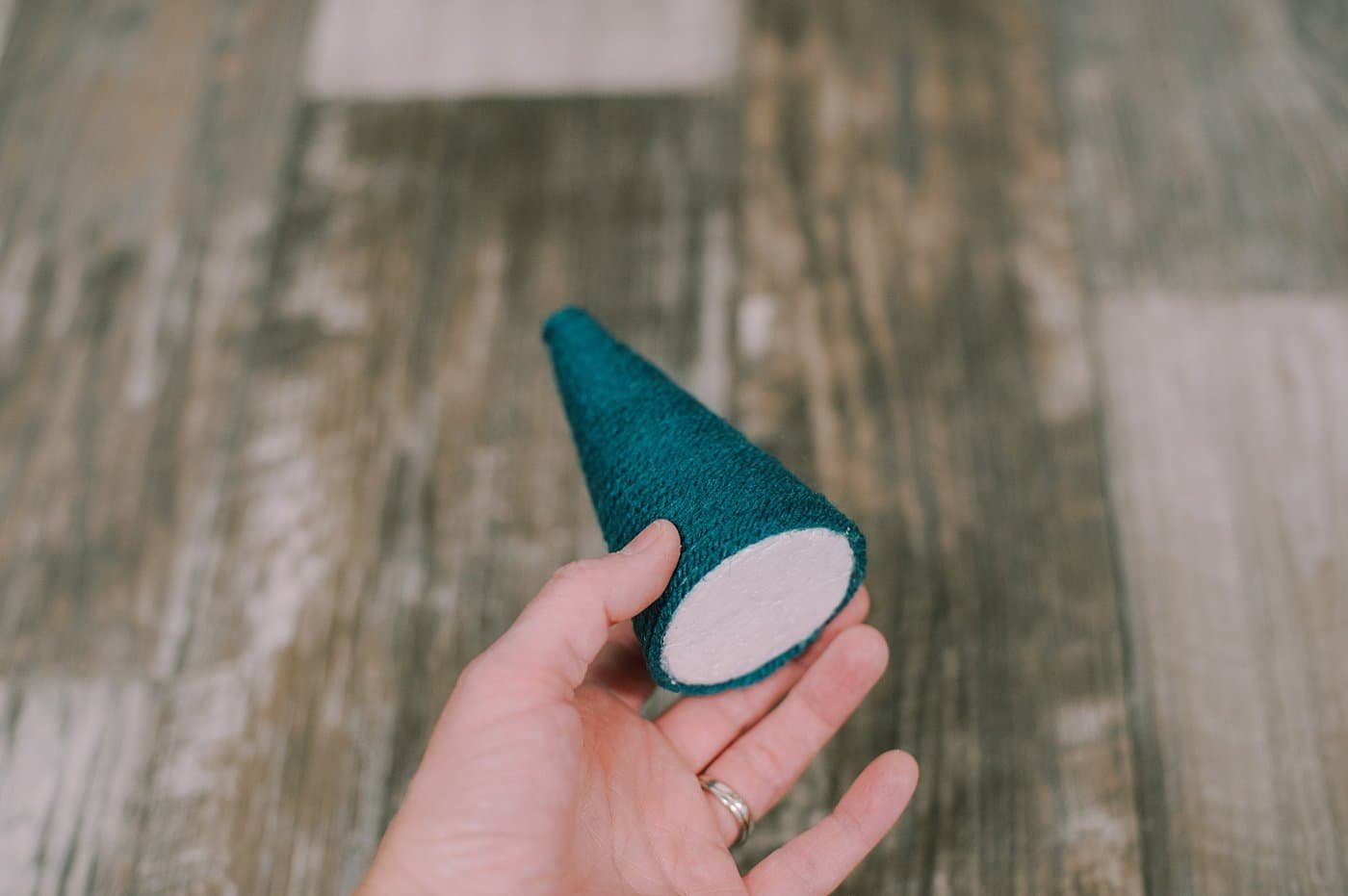 You can make them in any color or thickness of yarn you want – the sky is the limit!
You can also experiment with different techniques for gluing and rolling/wrapping the yarn. Ideally, each yarn wrap should be tight against the one before it so you don't see much of the white cone beneath.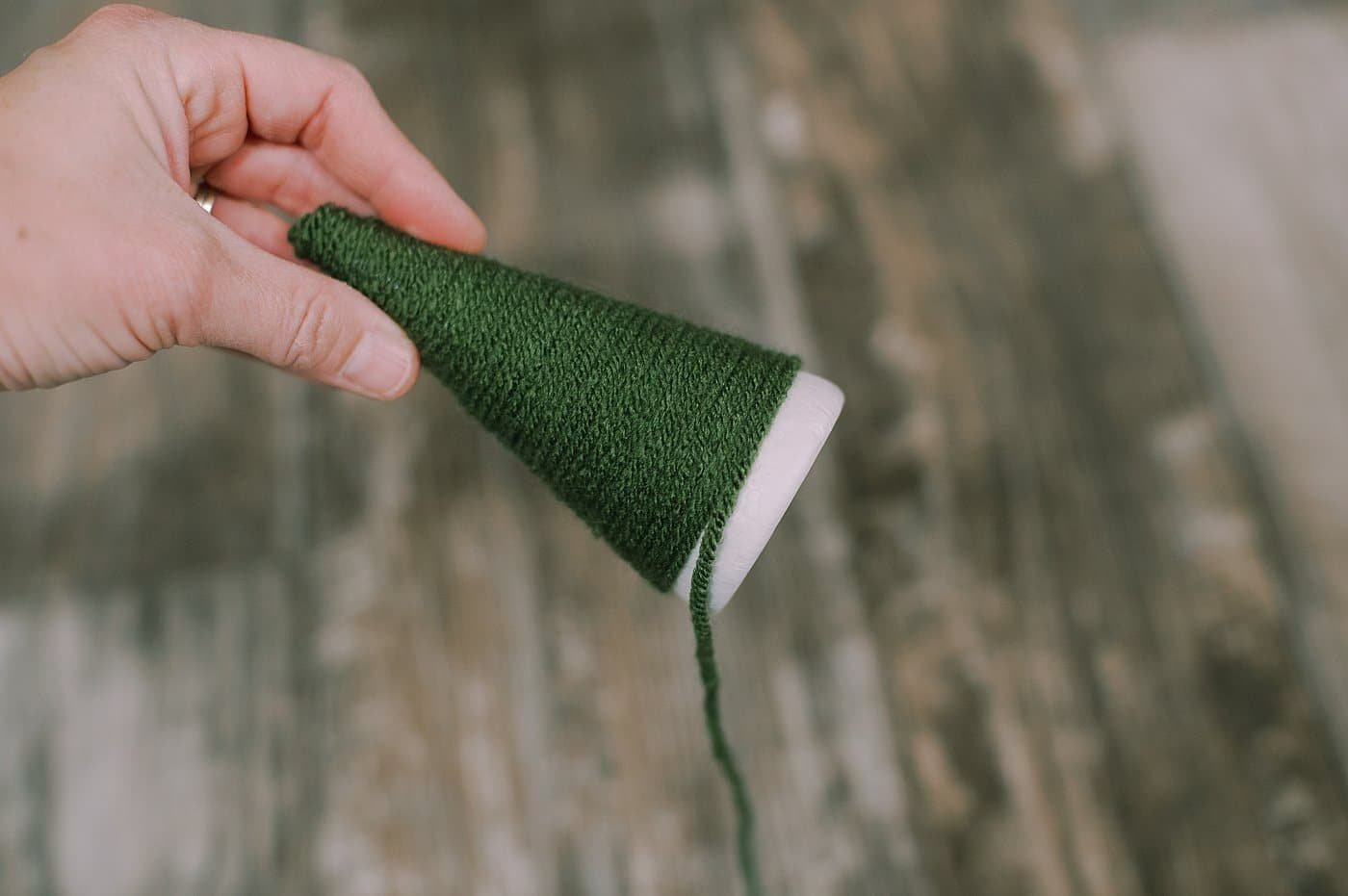 PRO TIP: If you're having trouble wrapping the yarn tightly and lots of the cone is showing, you could paint the styrofoam cone first with a similar color acrylic paint before you wrap any yarn. That way, if you have gaps in the yarn, you won't see a white cone beneath – you'd see whatever color you painted the cone.
I did not do this for this tutorial, but if I made these again, I would paint the cones a corresponding color so the white cone didn't show through.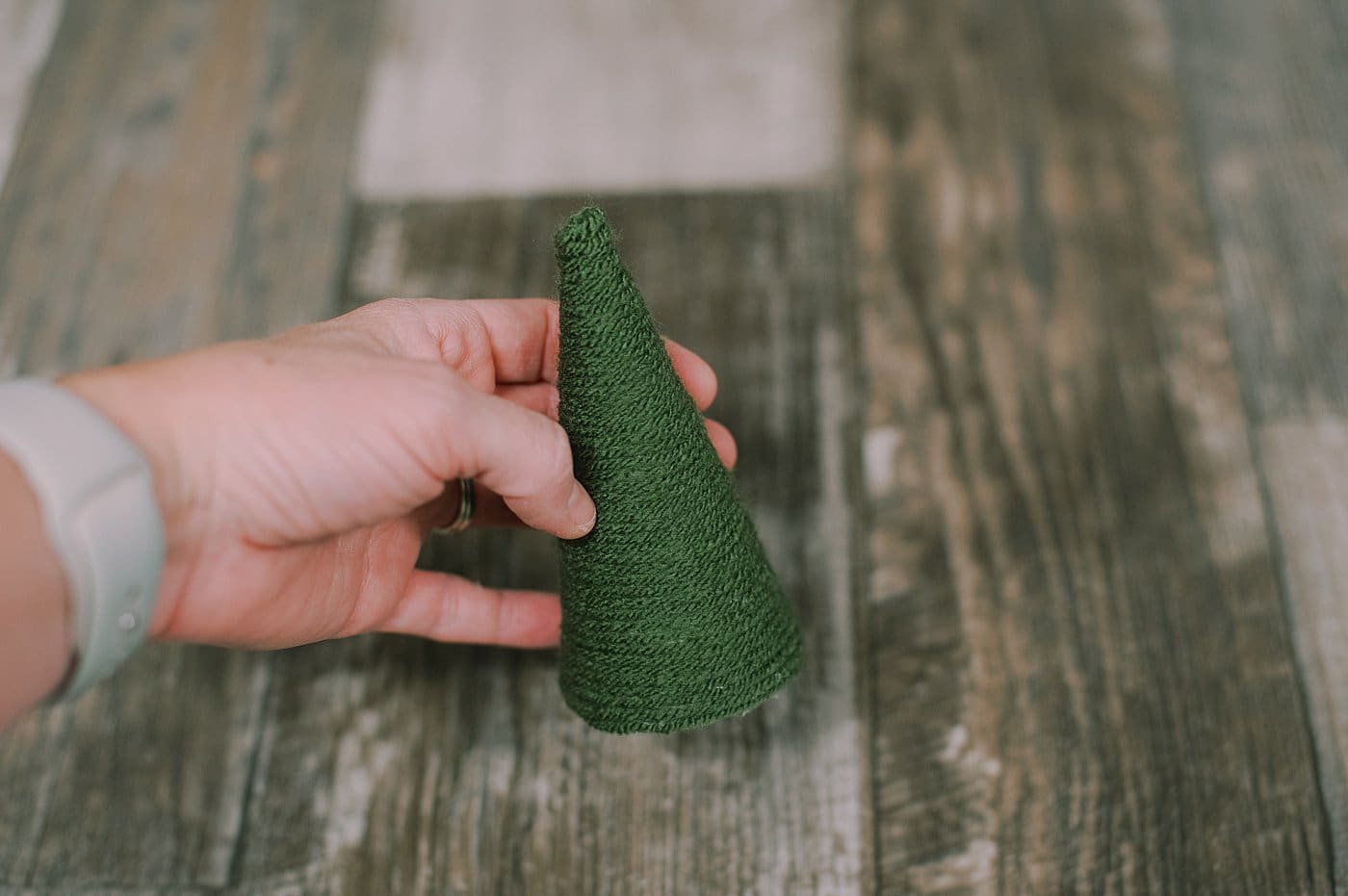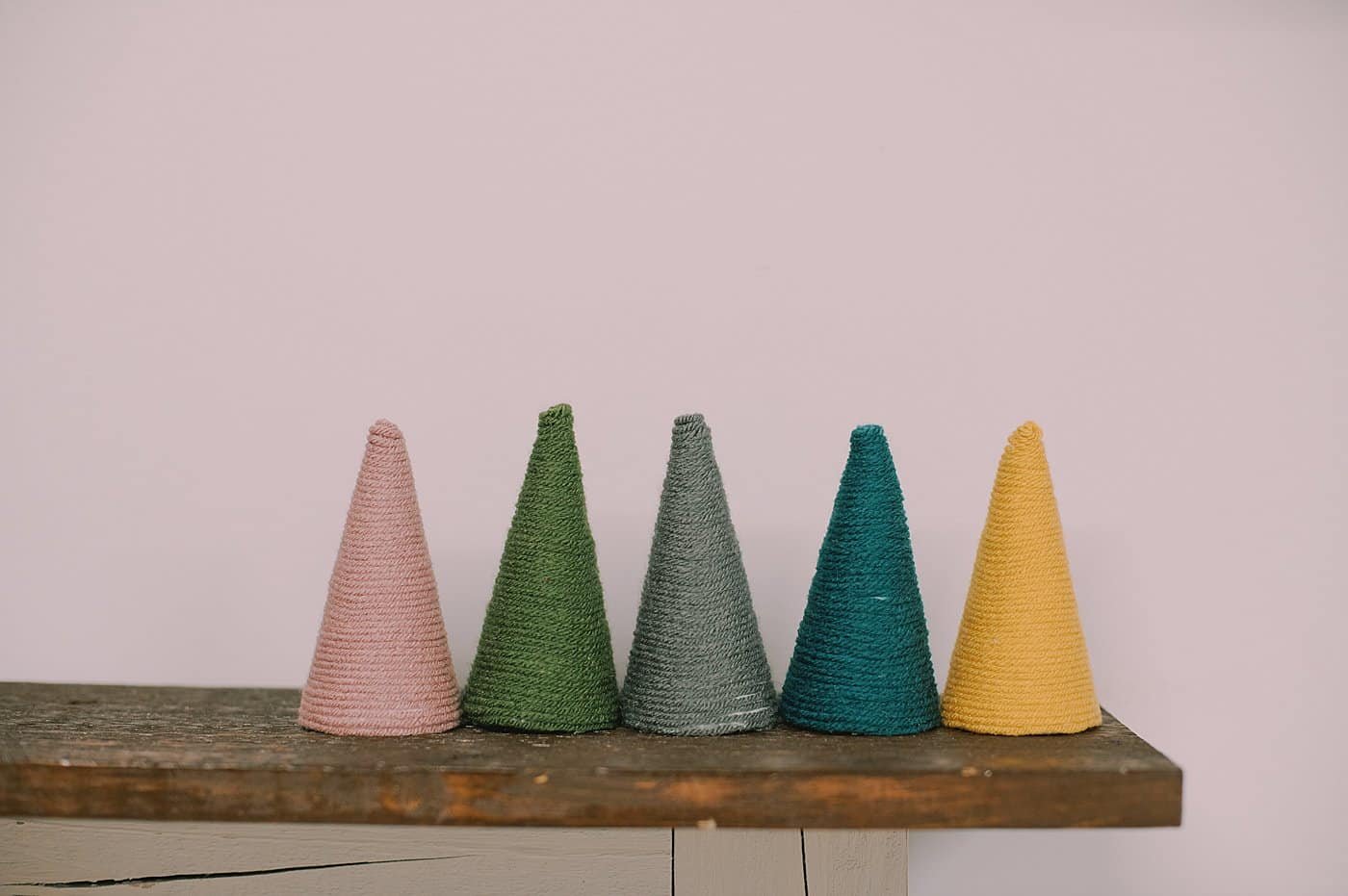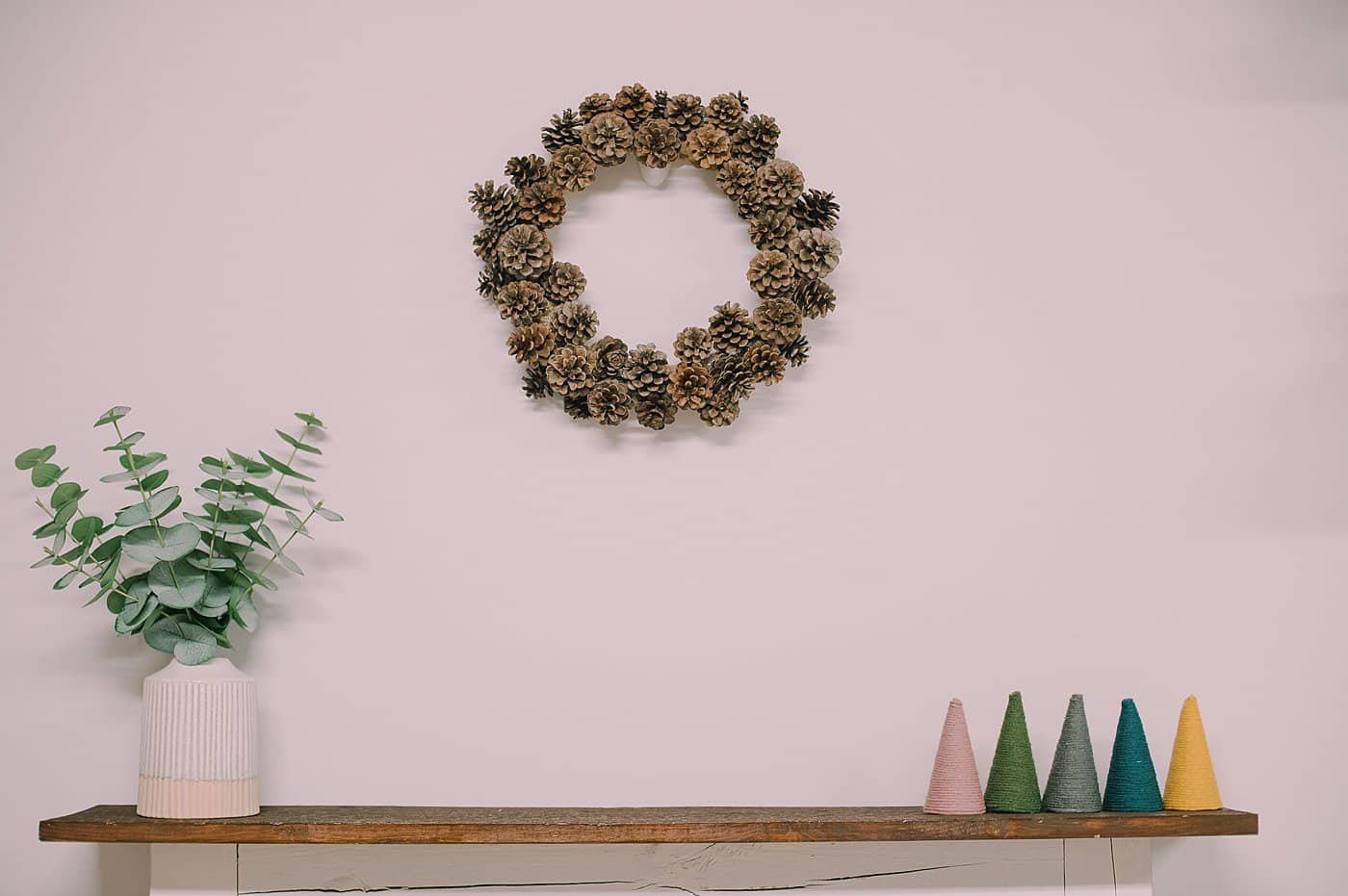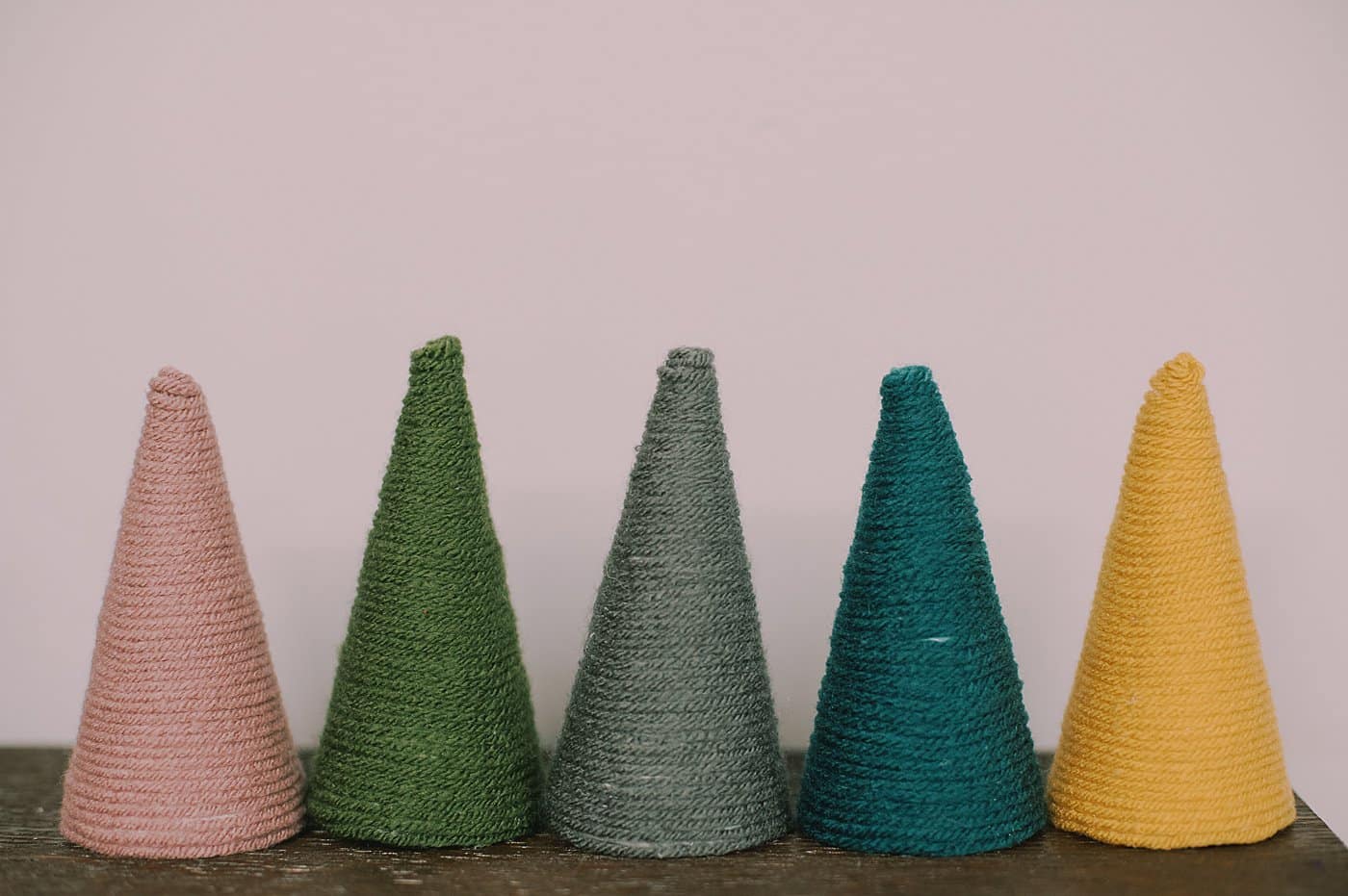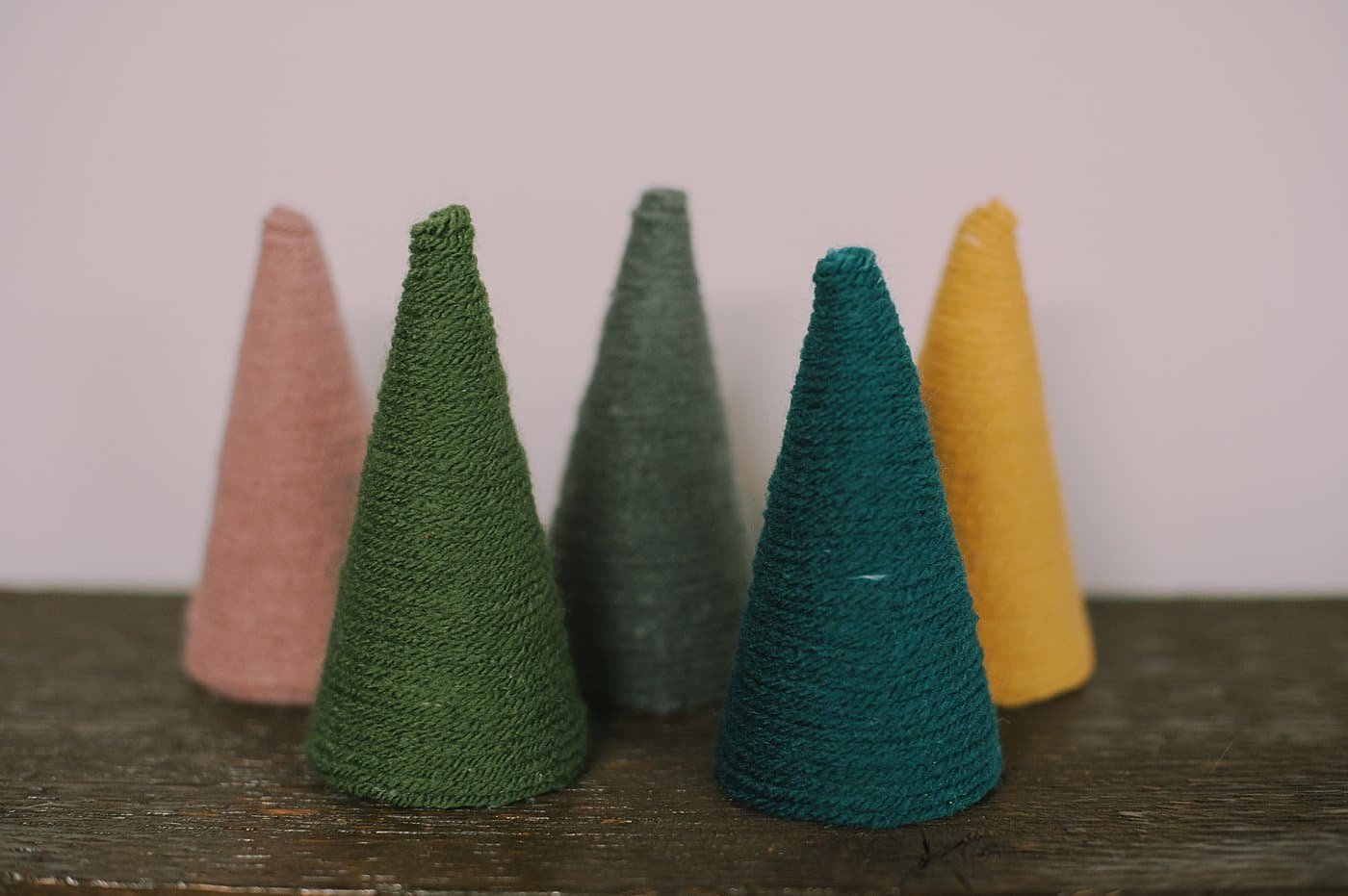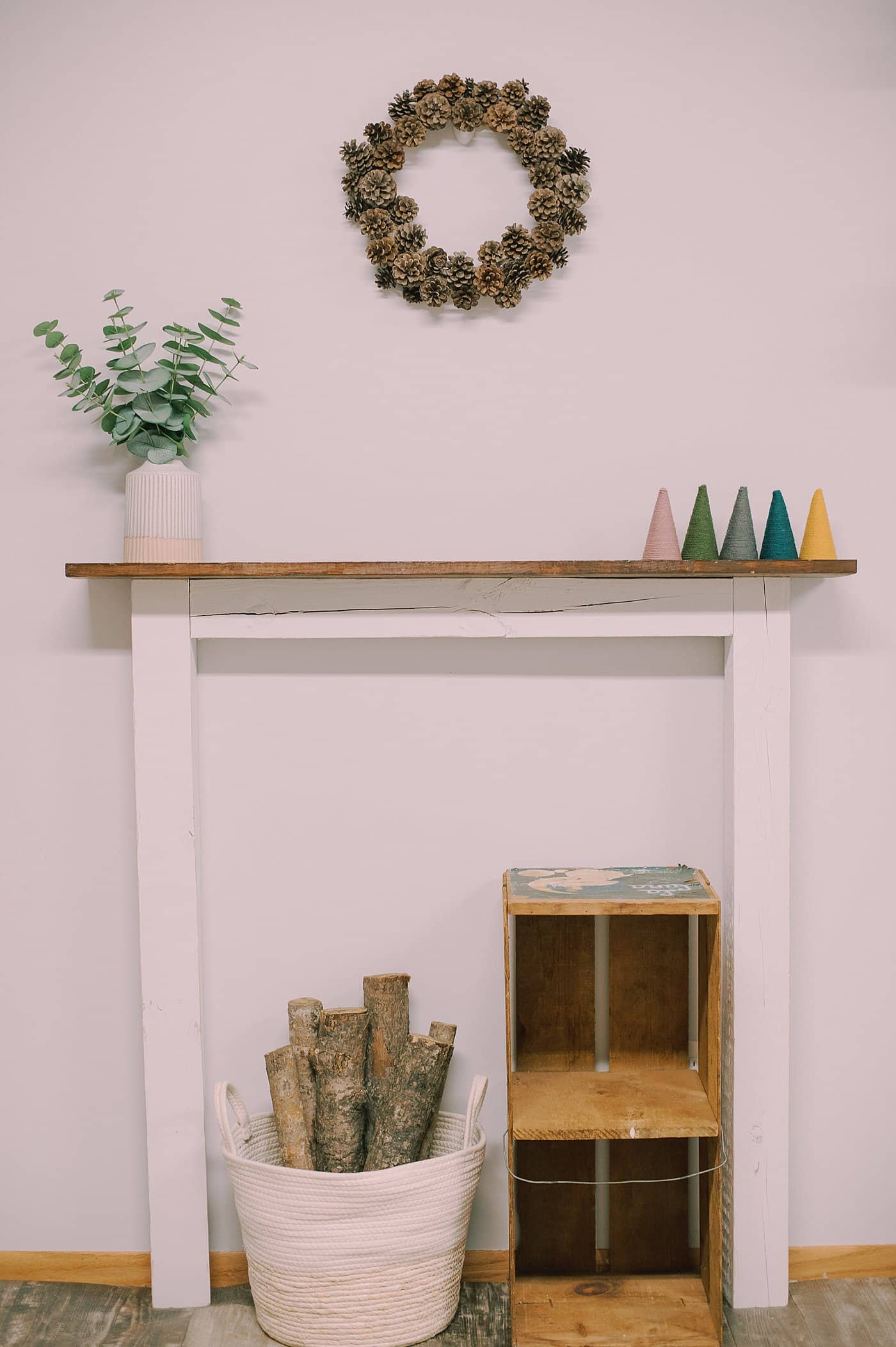 Aren't they just the cutest?!
Styrofoam cones come in varying sizes and types of foam, so you can make trees of different sizes.
This is a DIY variation of the popular bottle brush tree trend, and you can make them any color you want!
We will also make some using thicker yarn in a future tutorial – the thicker the yarn, the faster the styrofoam trees for Christmas come together!