**These posts often contain affiliate links. Please see our disclosure policy for details.**
Learn how to make felt flowers using this easy faux flower tutorial showing how to make petal flowers using felt and hot glue.
Felt flowers are fun and easy to make, and can be made in a wide variety of sizes, styles, and variations.
We have made felt mums and felt roses, and now we are going to make felt petal flowers, using the same simple supplies!
Let's make some!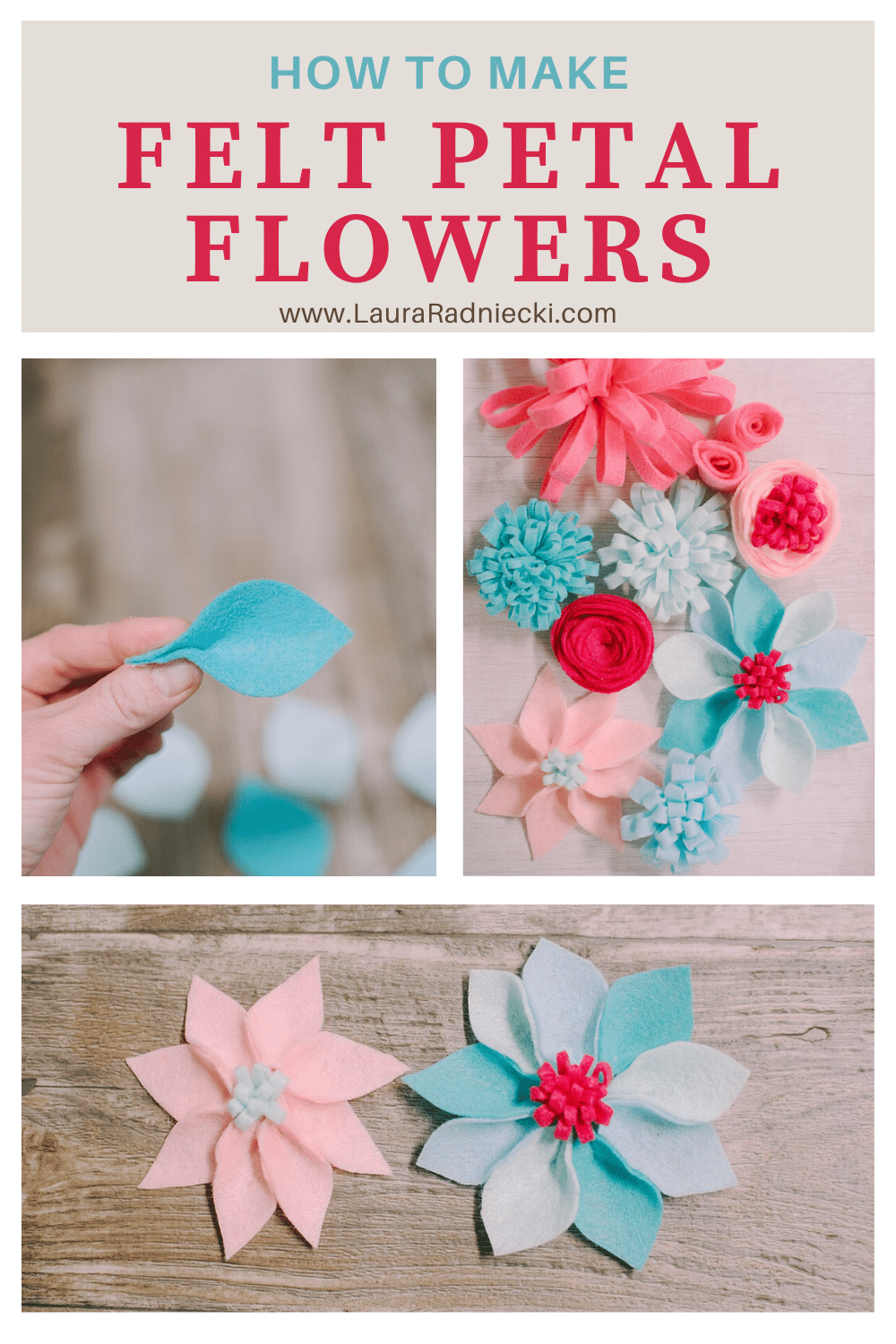 How to Make Felt Flowers – Petal Flowers
Step 1. Gather Supplies
Supplies Needed:
Scissors
Hot Glue Gun and Glue
Step 2. Cut felt into equal leaf shapes.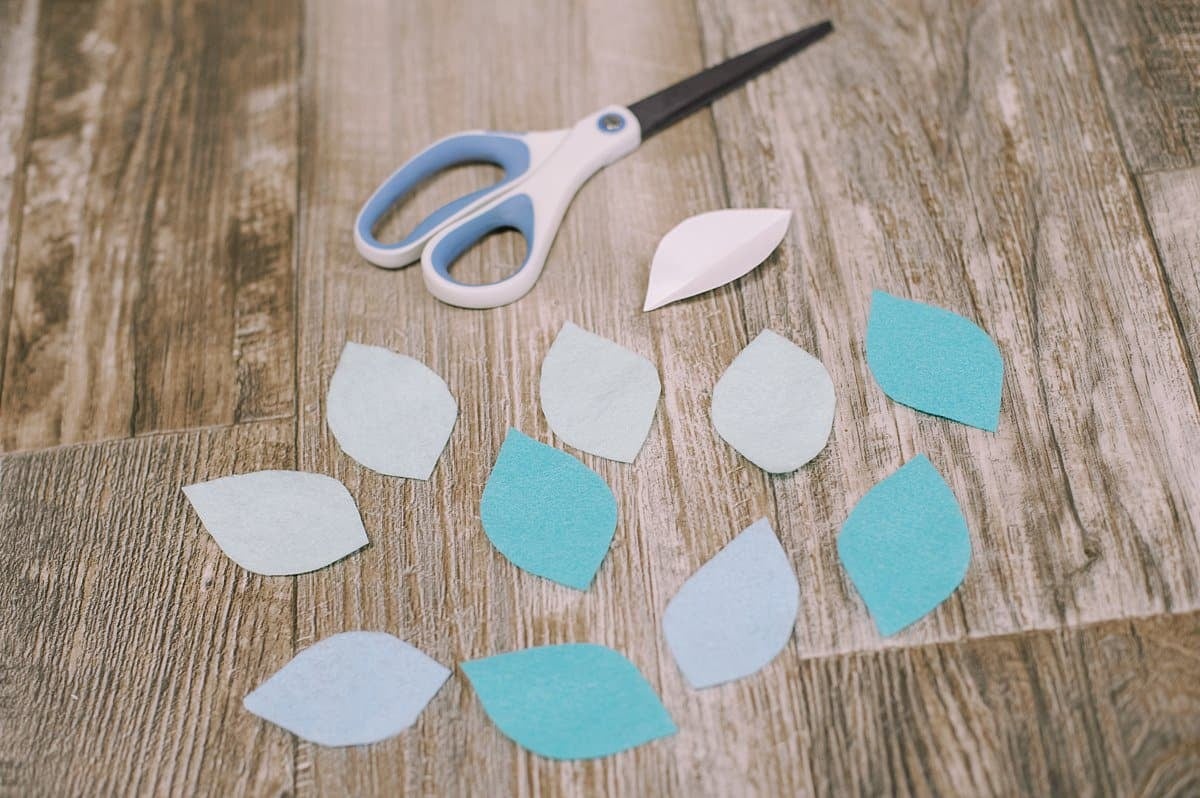 Step 3. Put a dab of hot glue on one end of a felt leaf, and pinch the sides together.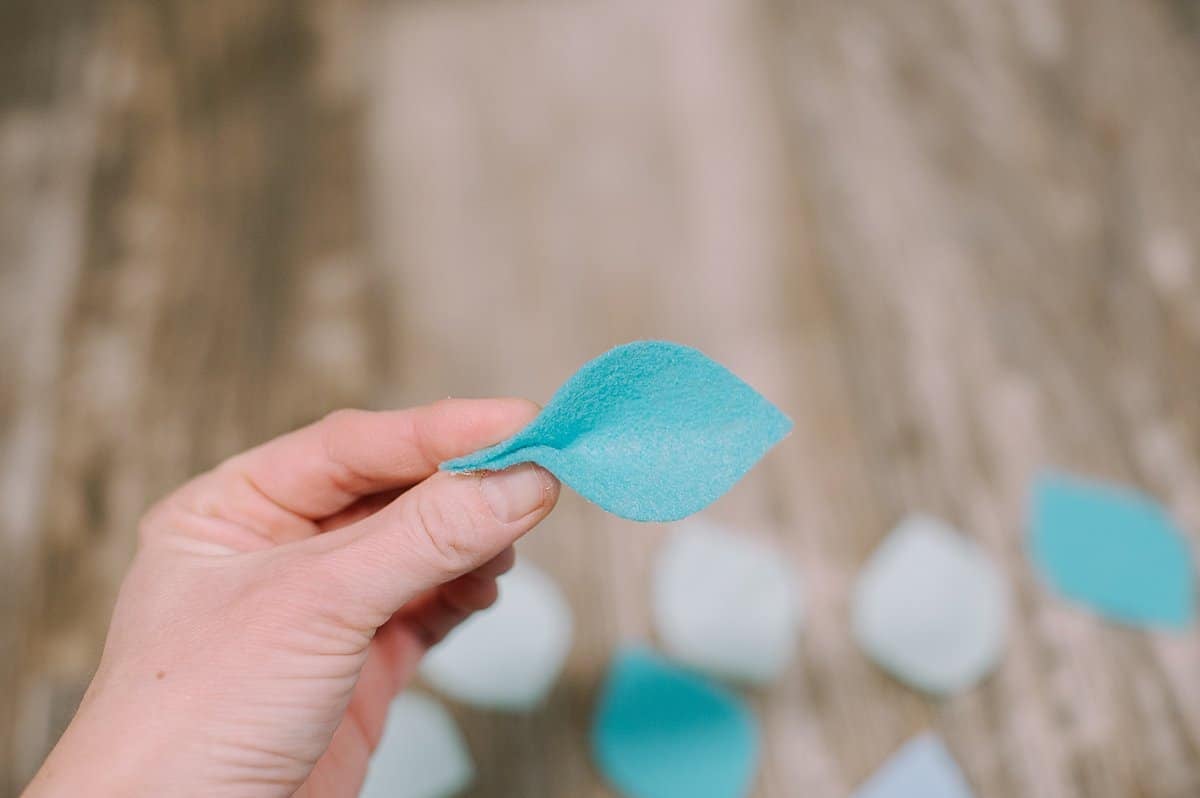 Step 4. Using the felt mum tutorial, cut a small felt strip and cut fringe.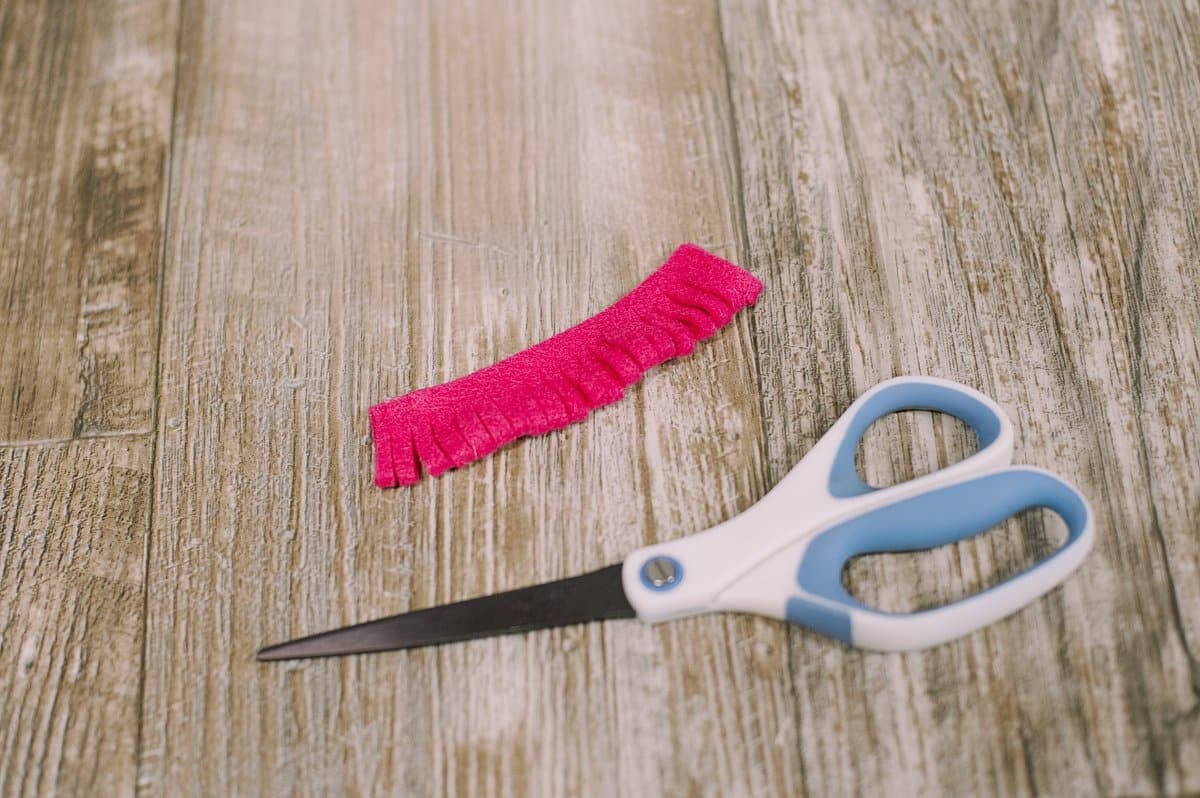 Step 5. Hot glue and roll the felt fringe into a mum flower.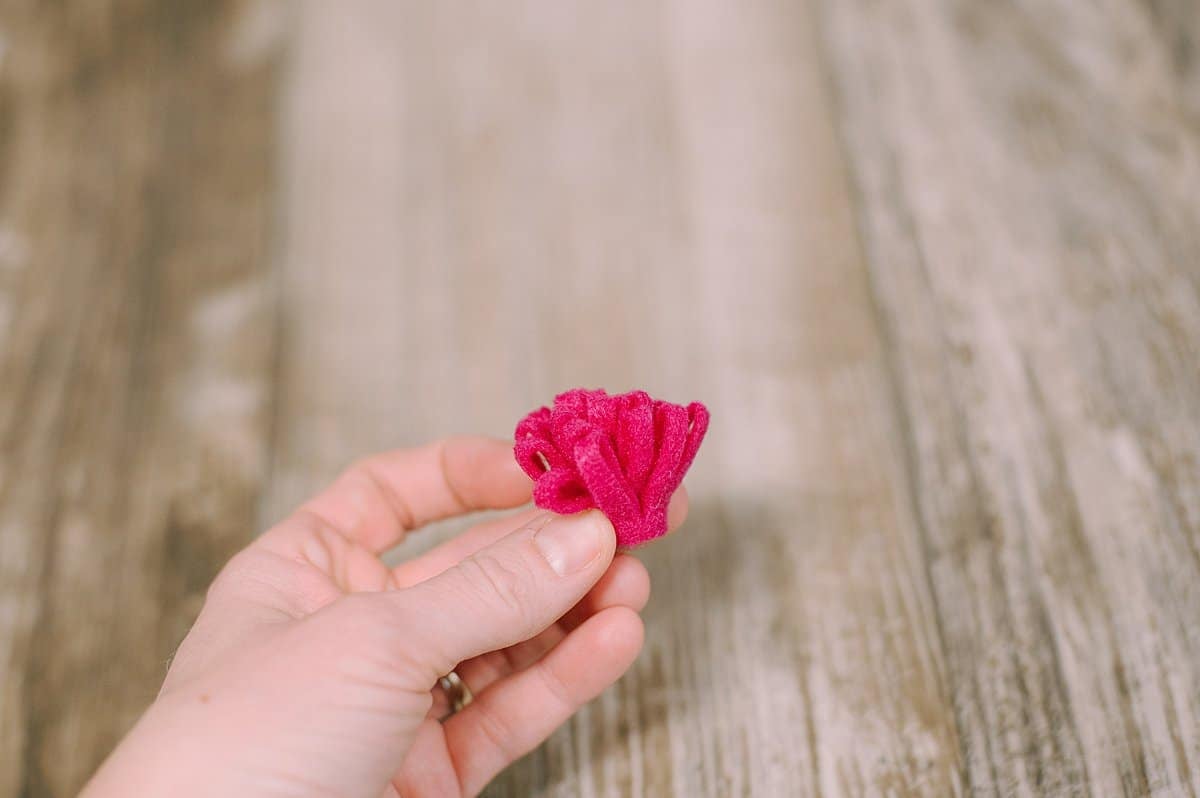 Step 6. Hot glue the pinched felt leaf petals in a circle, and glue the mum to the center of the flower.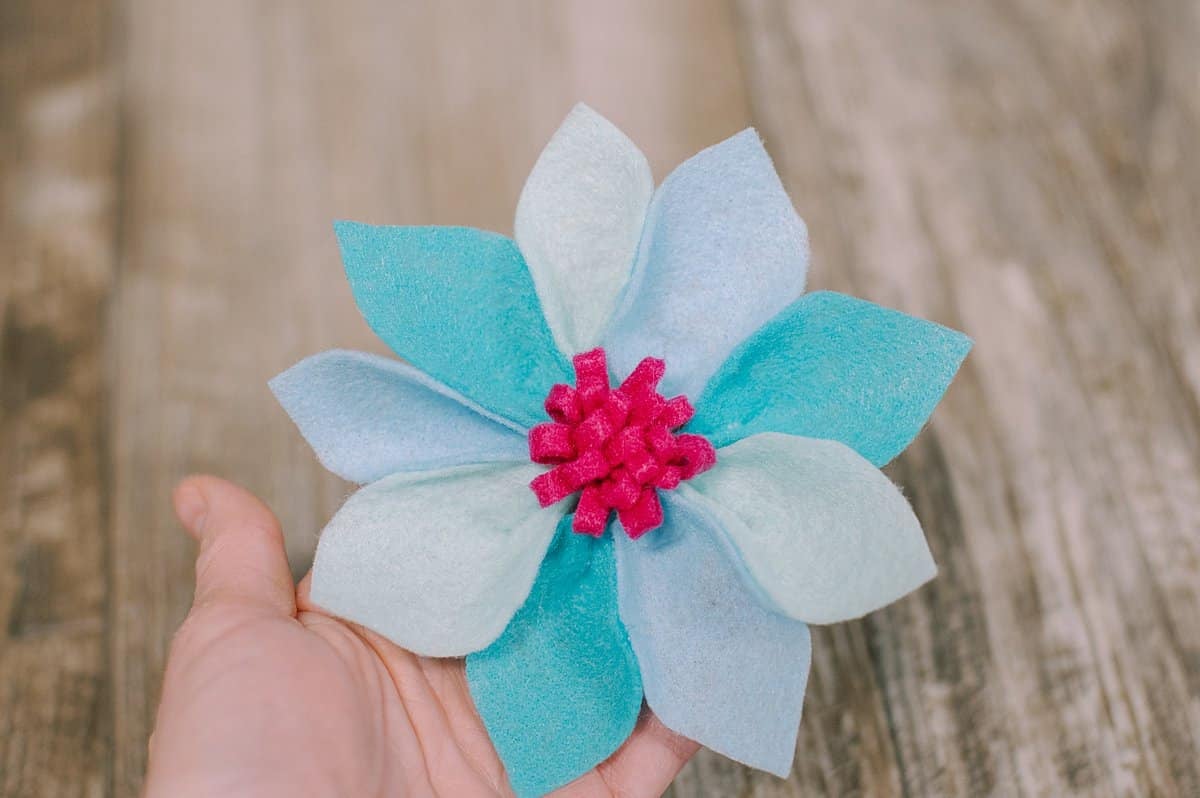 The felt petal flower is complete!
Here is another version, using teardrop-shaped felt petals, and a smaller mum center.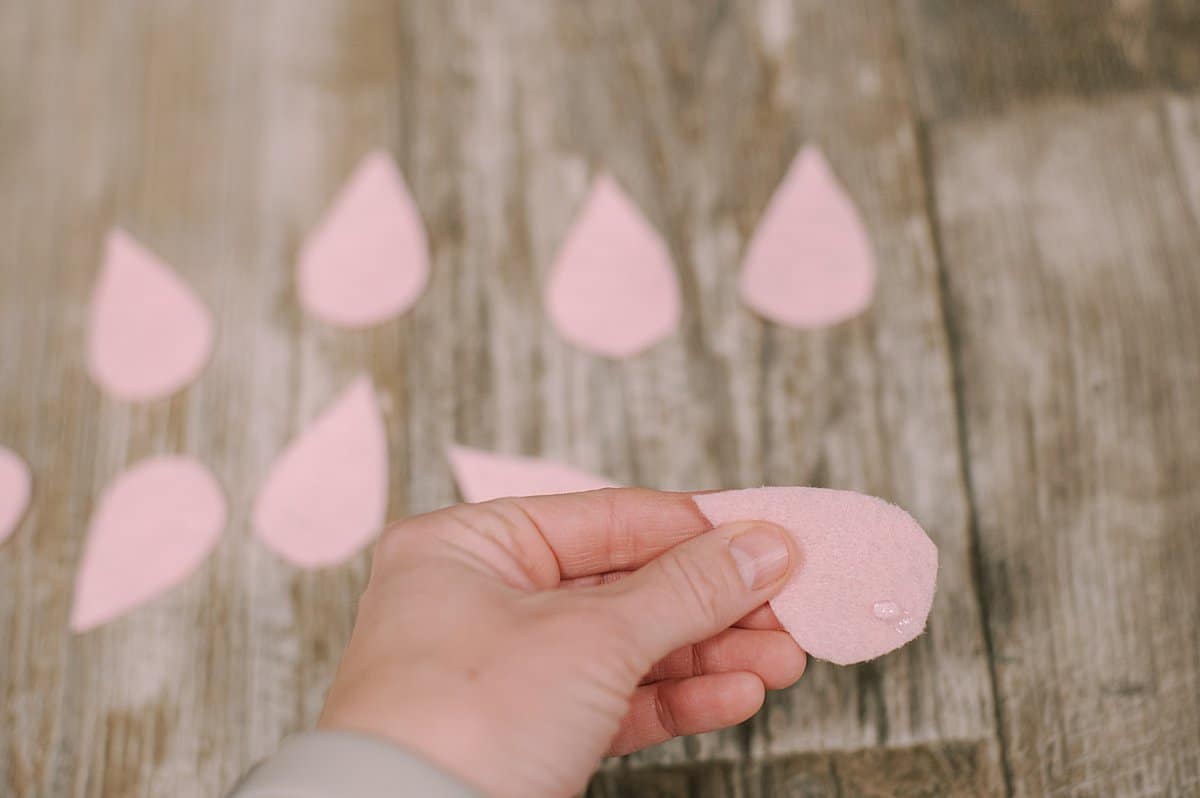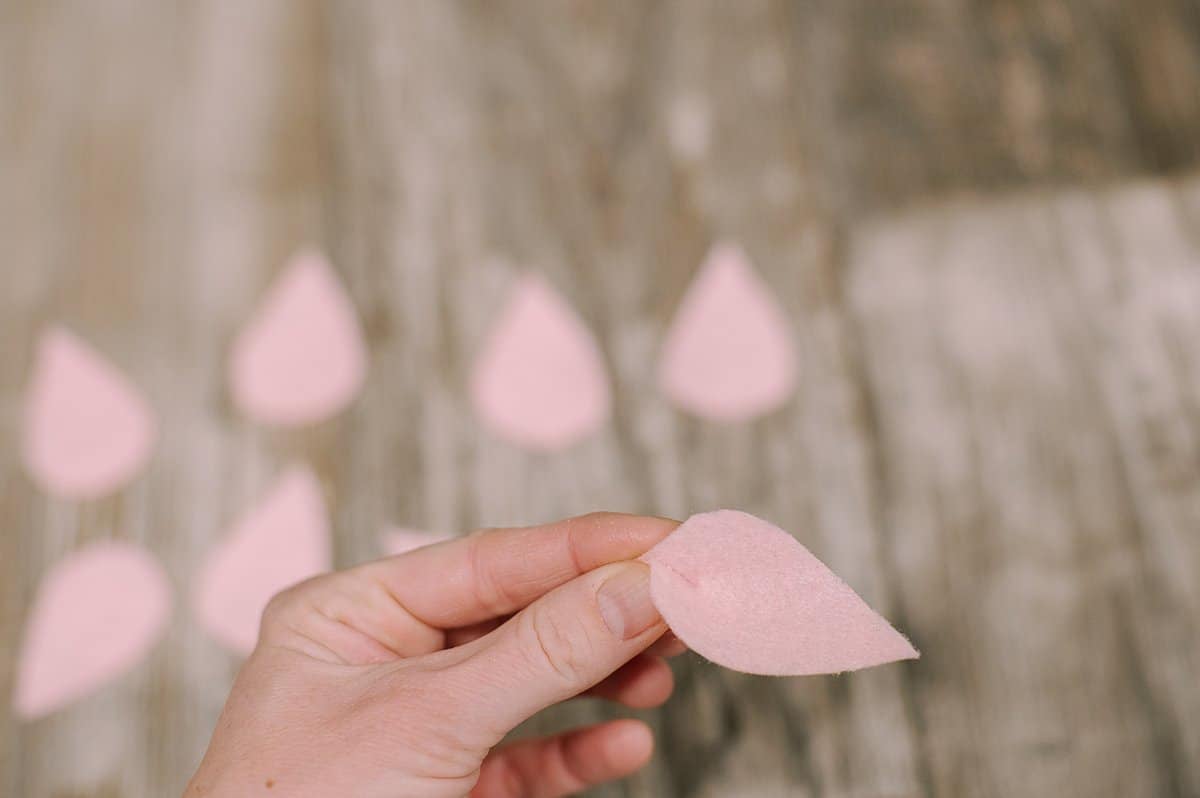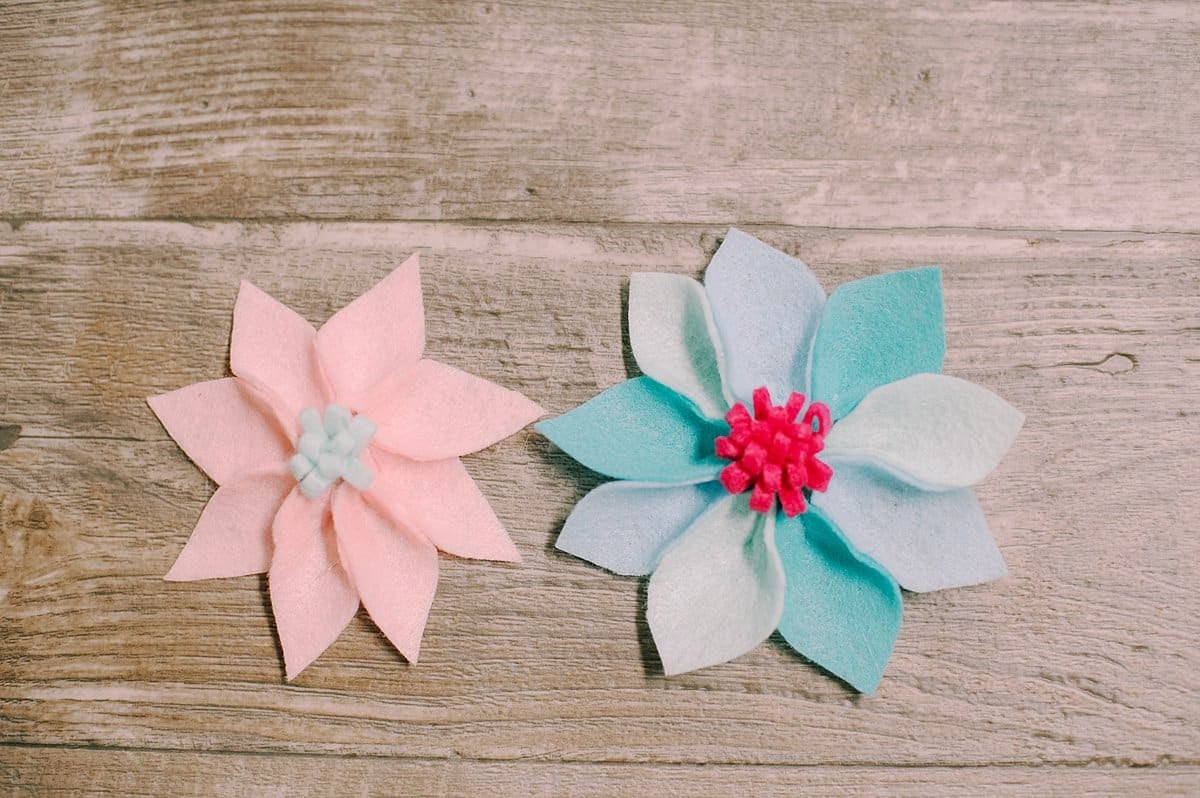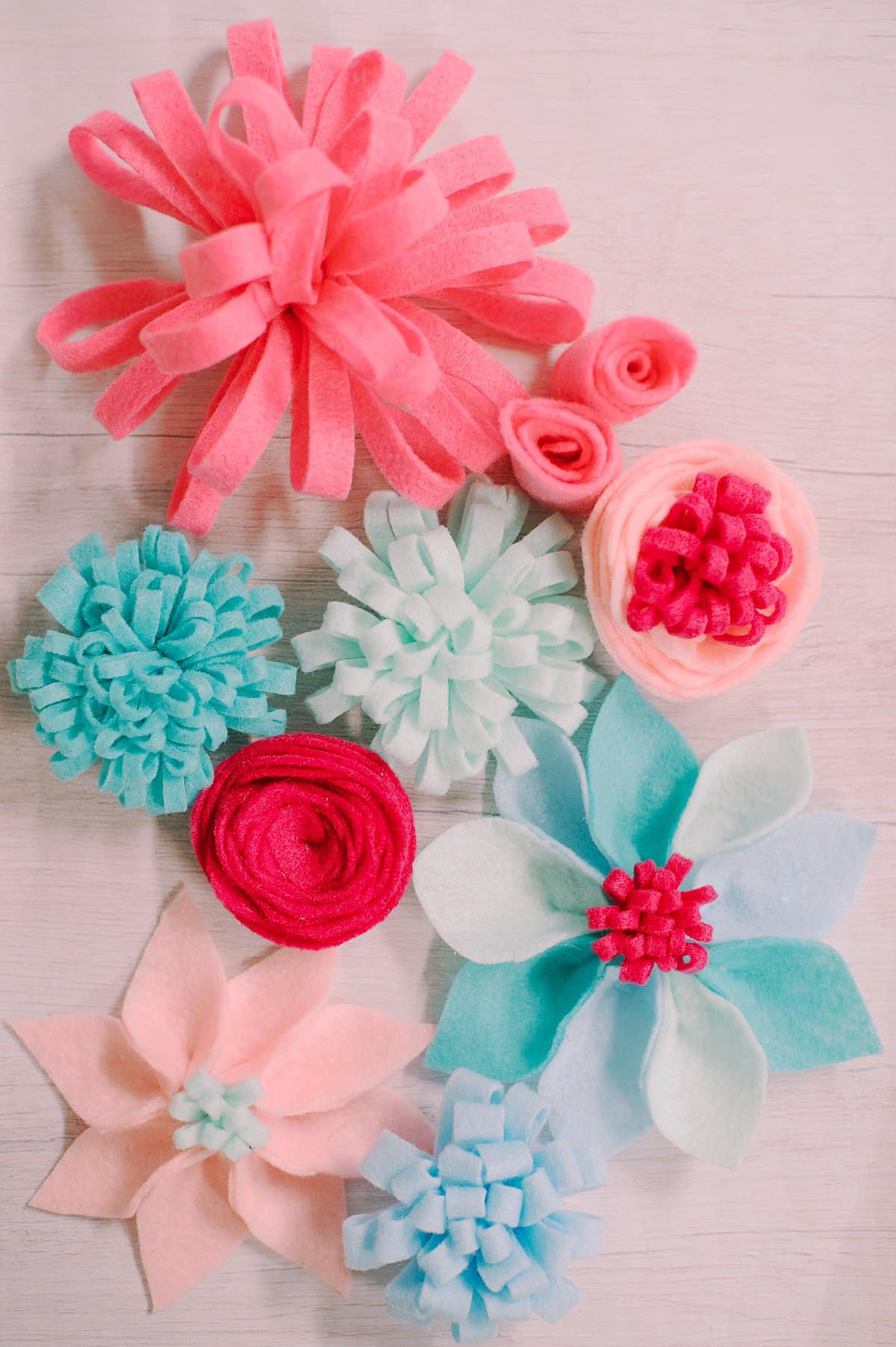 These petal flowers make a great addition to felt mums and felt roses.
They can easily be made with any color of felt you want, and any size too.
You can make small petal flowers to use on barrettes or hair clips, or even jewelry like stud earrings or rings.
Larger petal flowers can be attached to headbands or made into embellishments for bags or pillow covers, or even gift wrap!
The sky is the limit with these flowers!