**These posts often contain affiliate links. Please see our disclosure policy for details.**
Learn how to make mini felt mums to put into tiny little wooden pots!
Felt mums are easy to make and look beautiful!
We are going to use the same technique we used to make large felt mum flowers, and instead make mini felt mums to put in tiny wooden flower pots I found at the Dollar Tree!
Here's how to make them!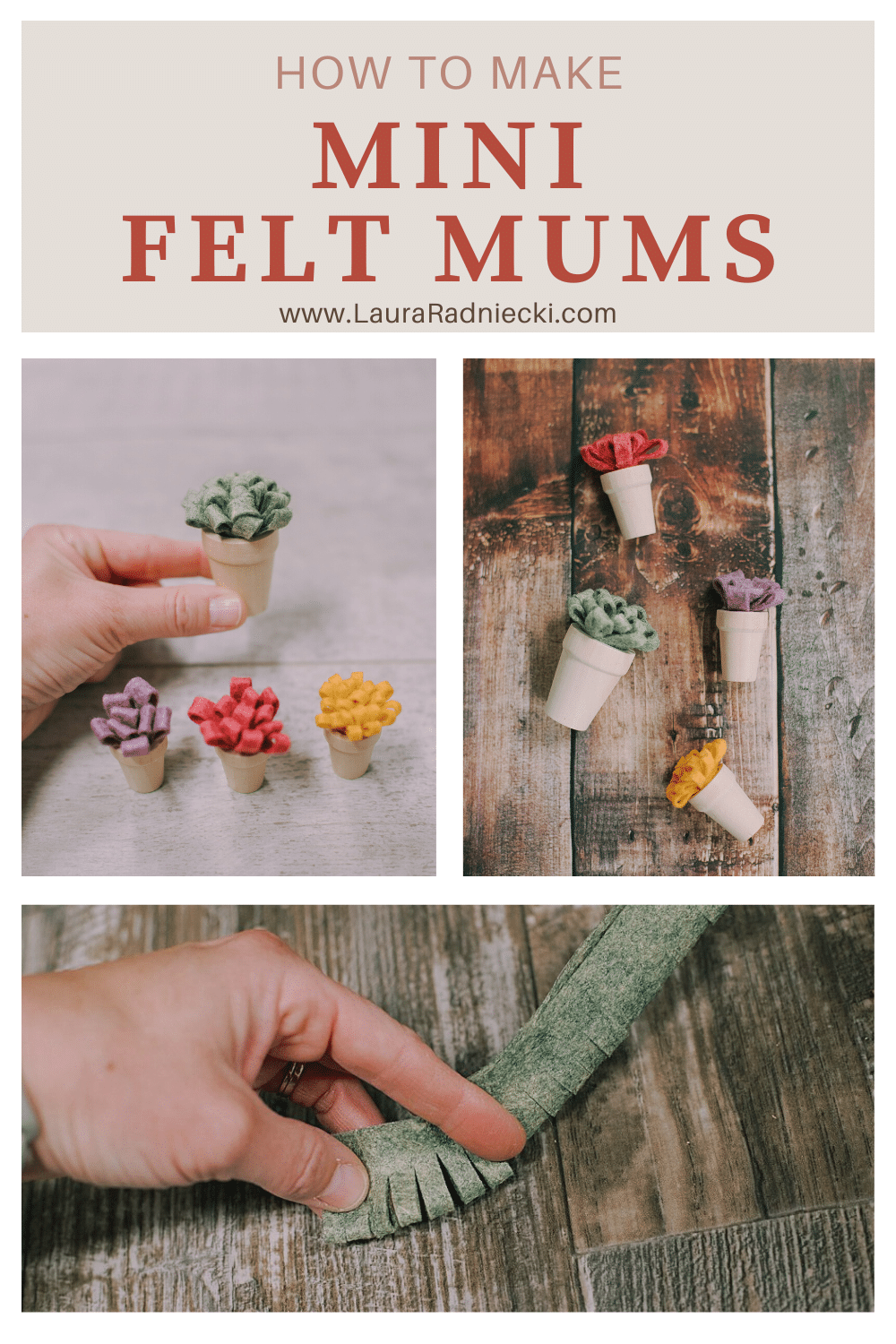 How to Make Mini Felt Mums
Step 1. Gather Supplies
Supplies Needed:
Scissors
Hot Glue Gun and Glue
Step 2. Cut a section of felt – ours is approximately 6″ long and 2.5″ tall.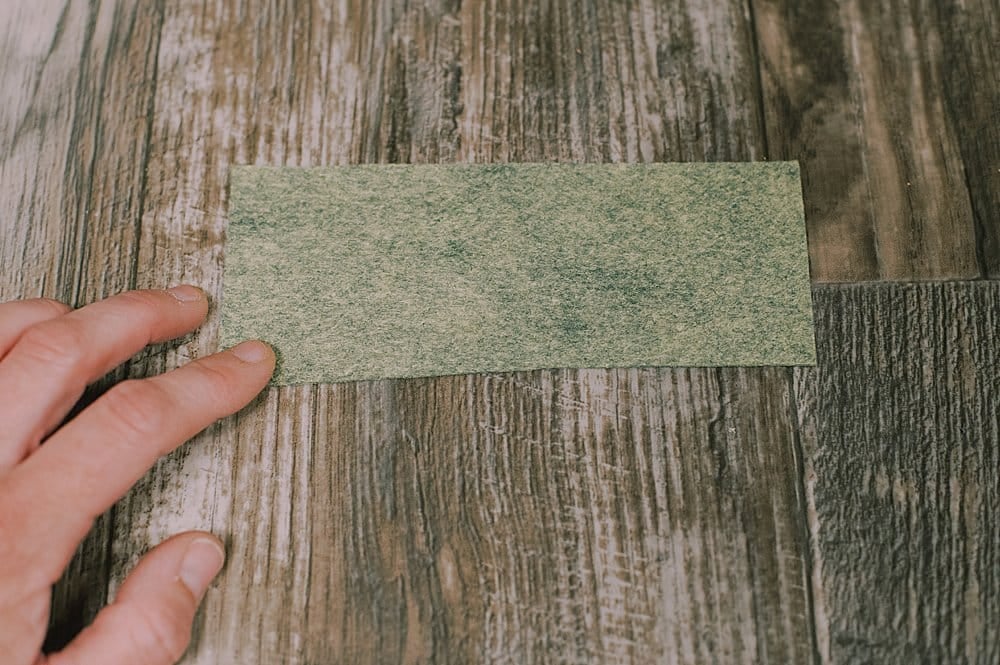 Step 3. Fold the felt strip in half and glue the two edges together.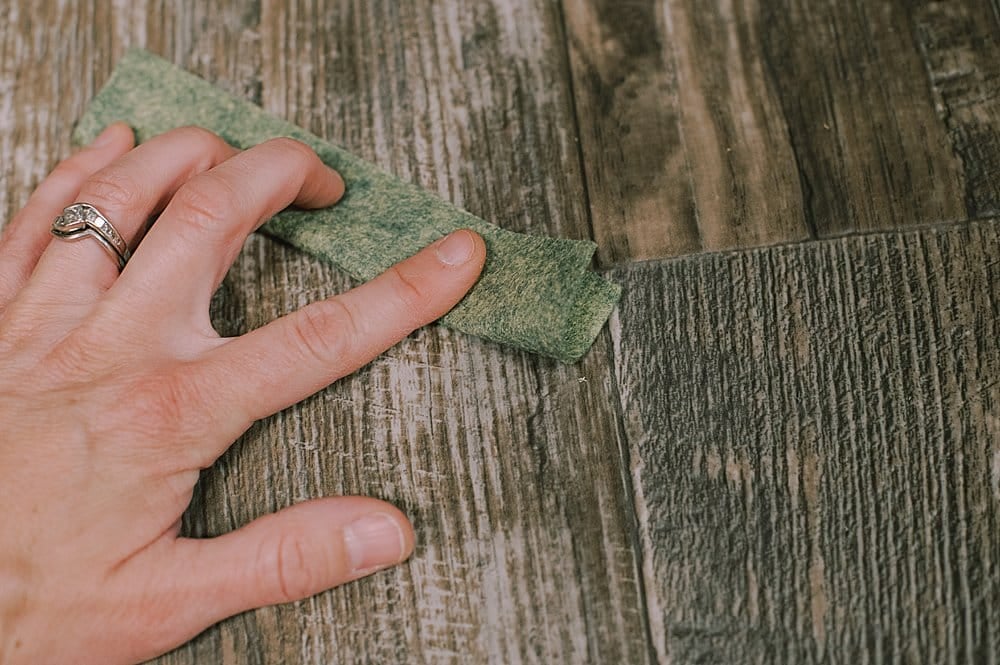 Step 4. Cut slits into the folded edge of the felt a little over halfway up.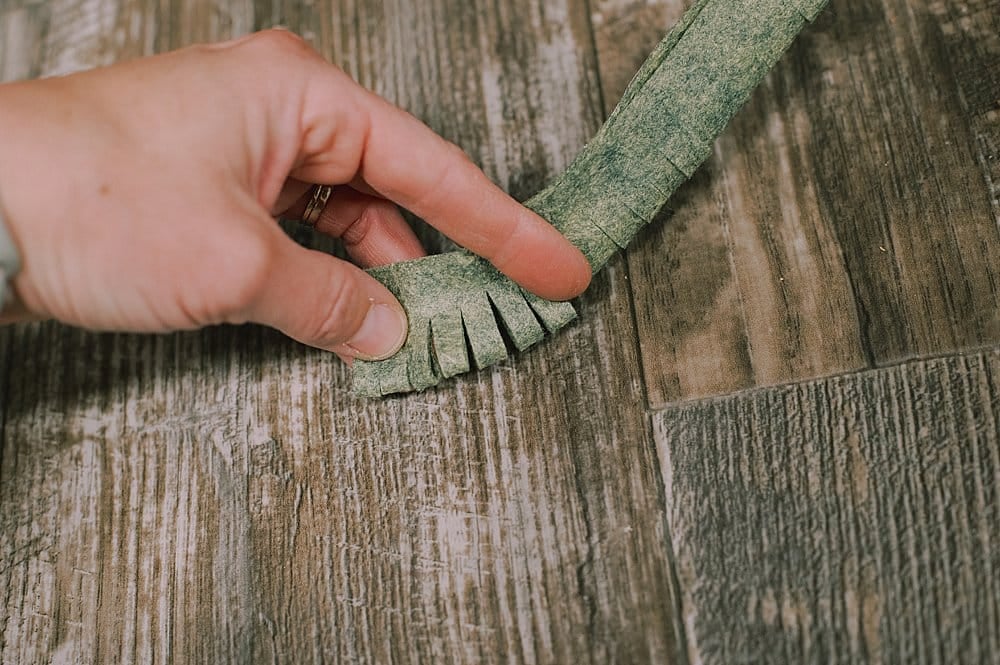 Step 5. Roll the felt strip up, gluing to secure it as you roll.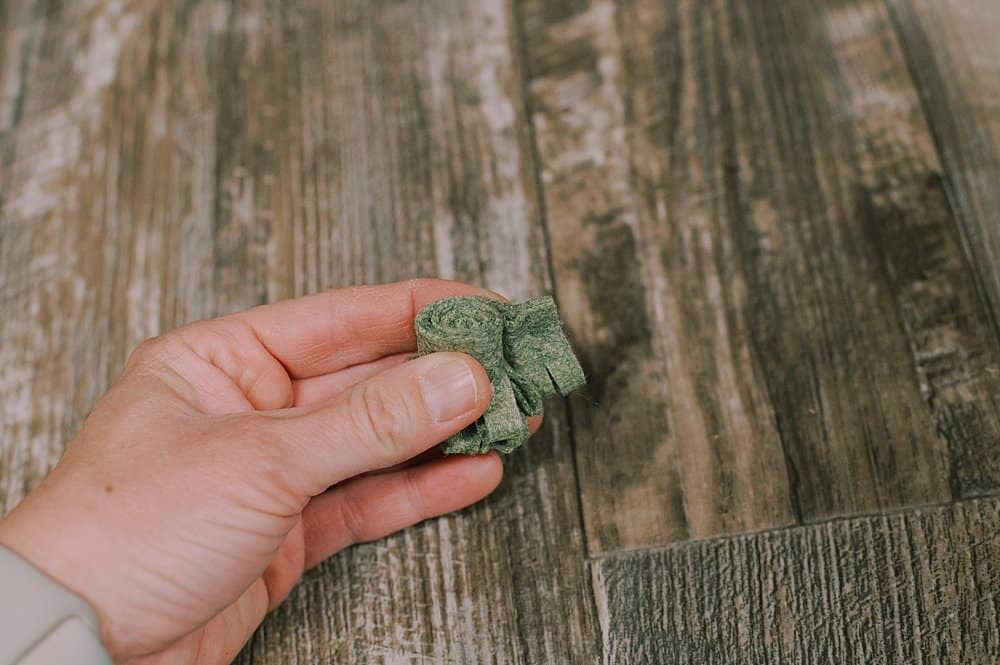 Step 6. Secure the end with a dab of hot glue and your mini felt mum is finished!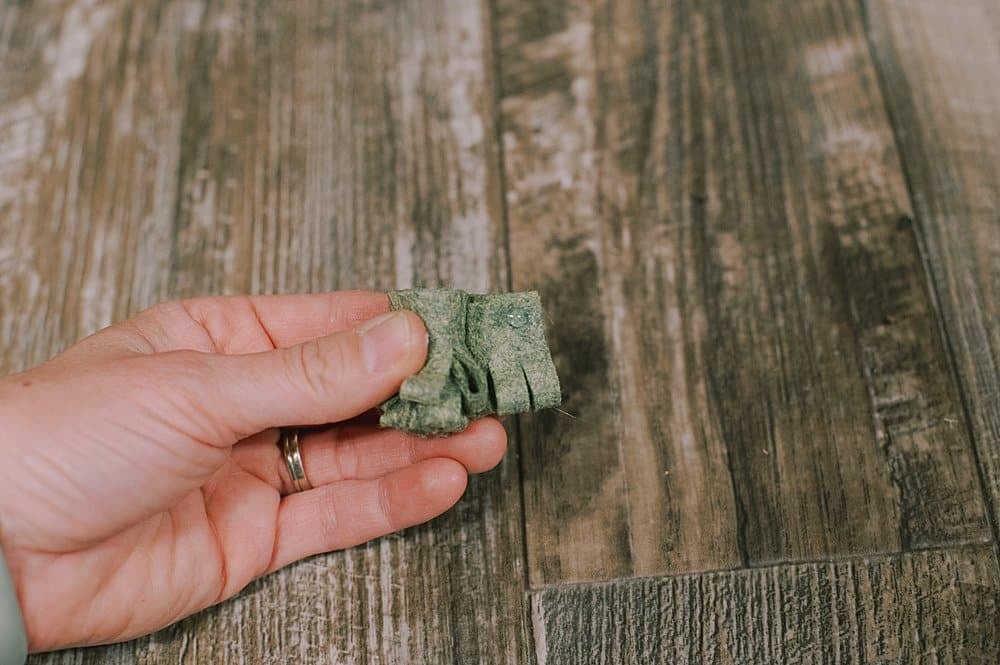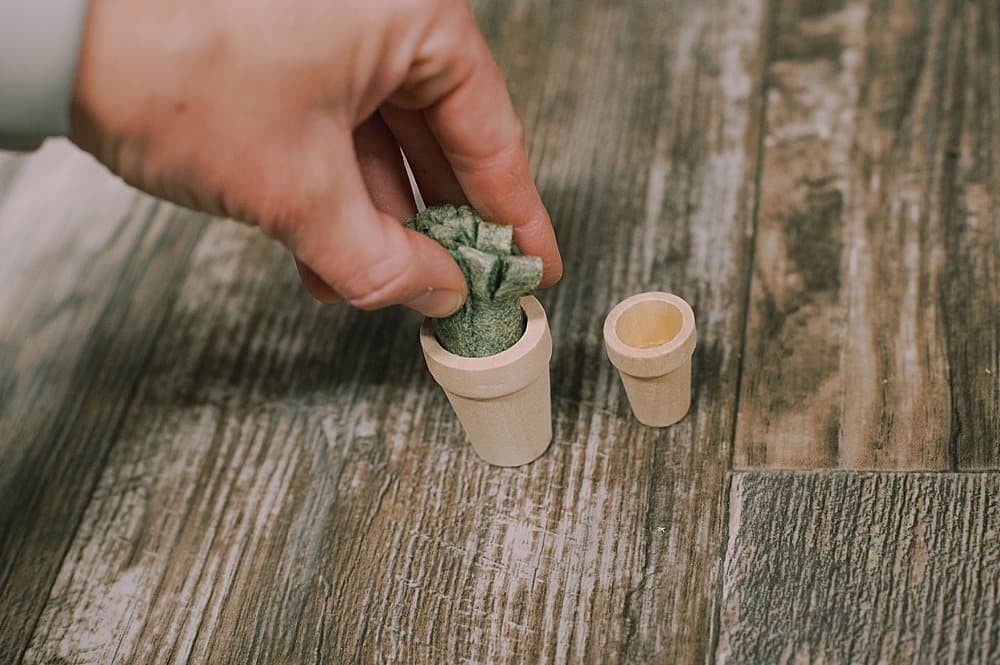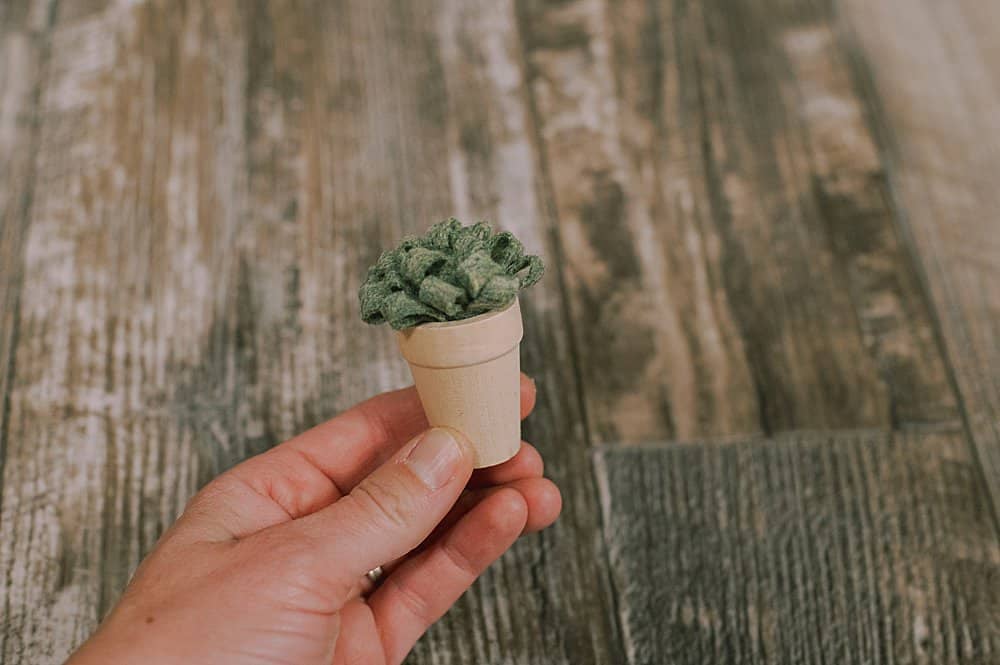 Using a 6″ long strip of felt made the mum too big for the teeny, tiny pots.
For those mums, I used a strip of felt that was 3 or 4 inches long, and 2.5 inches tall.
The folding, cutting, and rolling process is the same.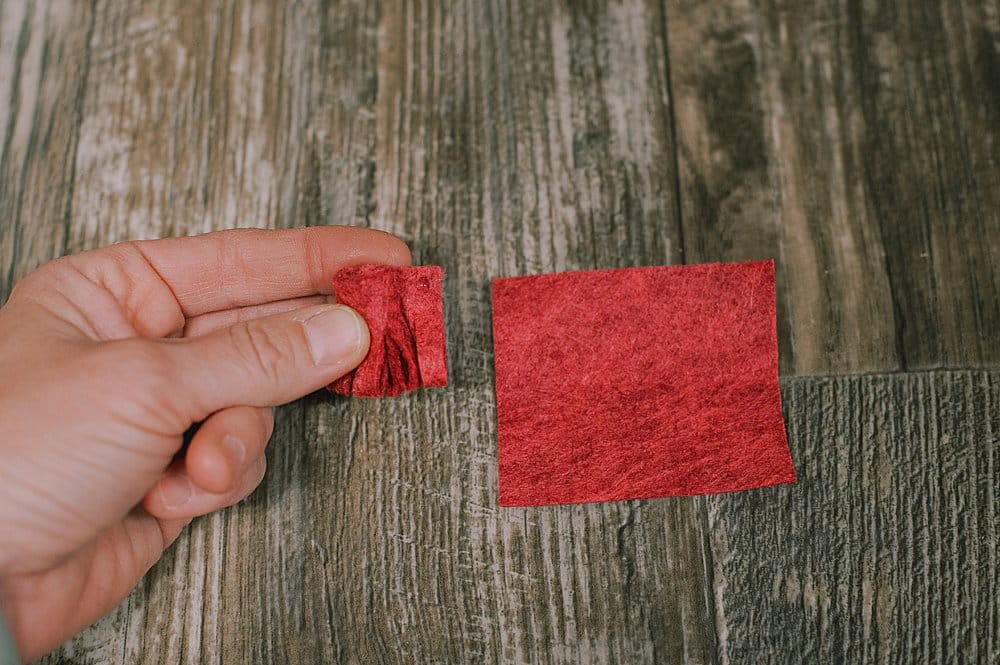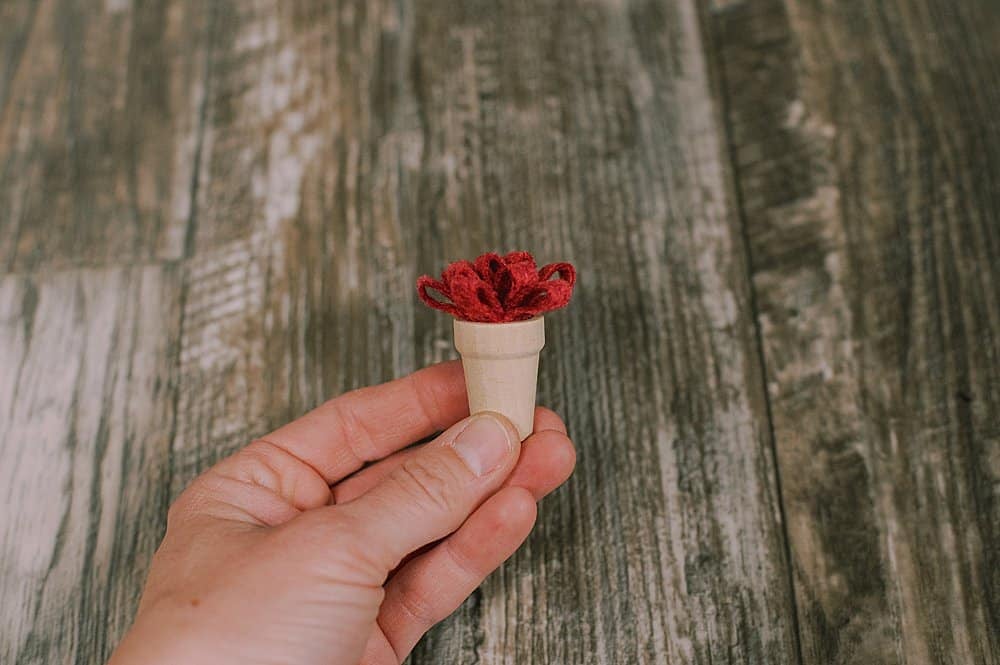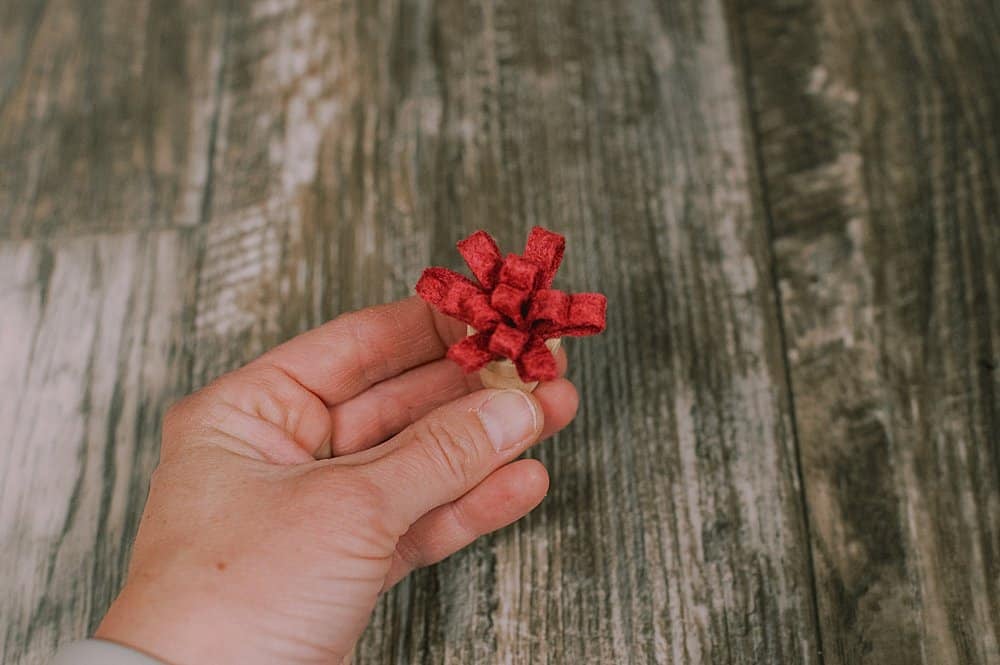 You can create a different appearance to the little mum by cutting thinner fringe to the bottom of the felt strip.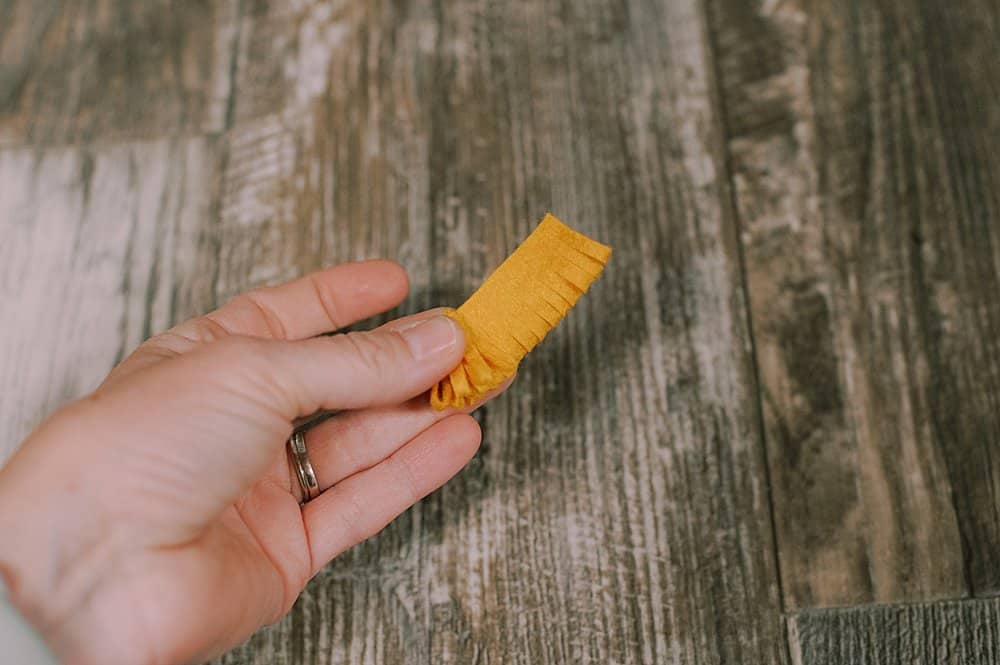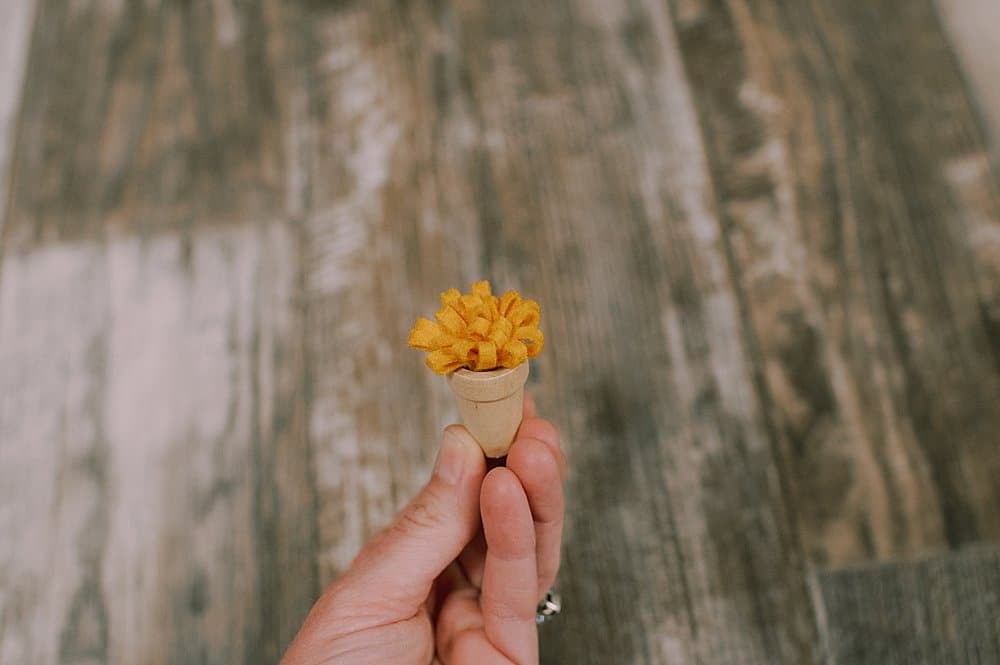 And another variation is to cut wide fringe (the opposite of the yellow variation, above) and roll a mum up with that felt.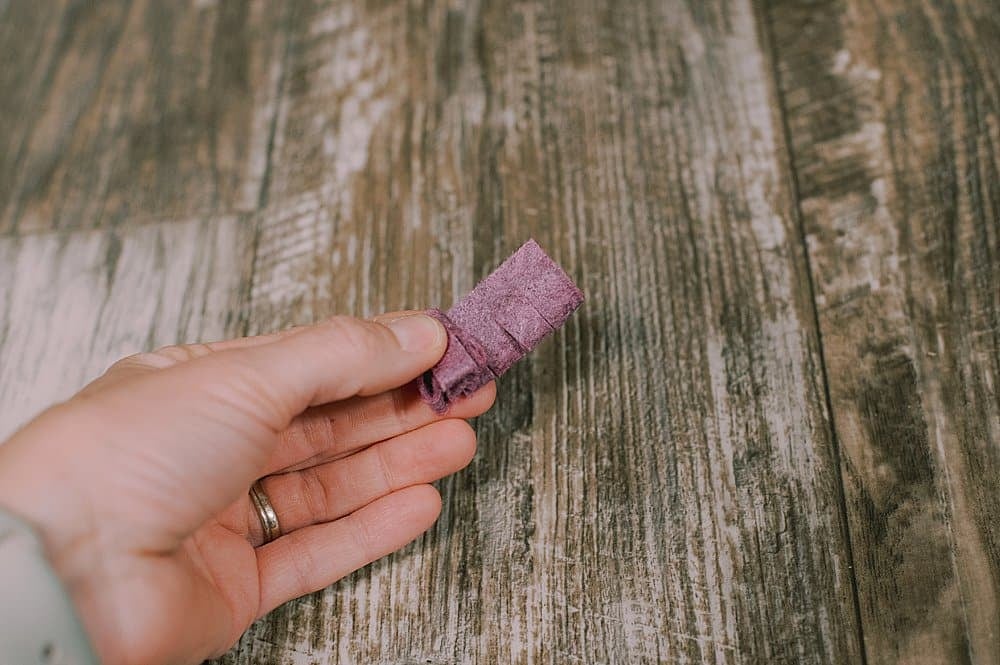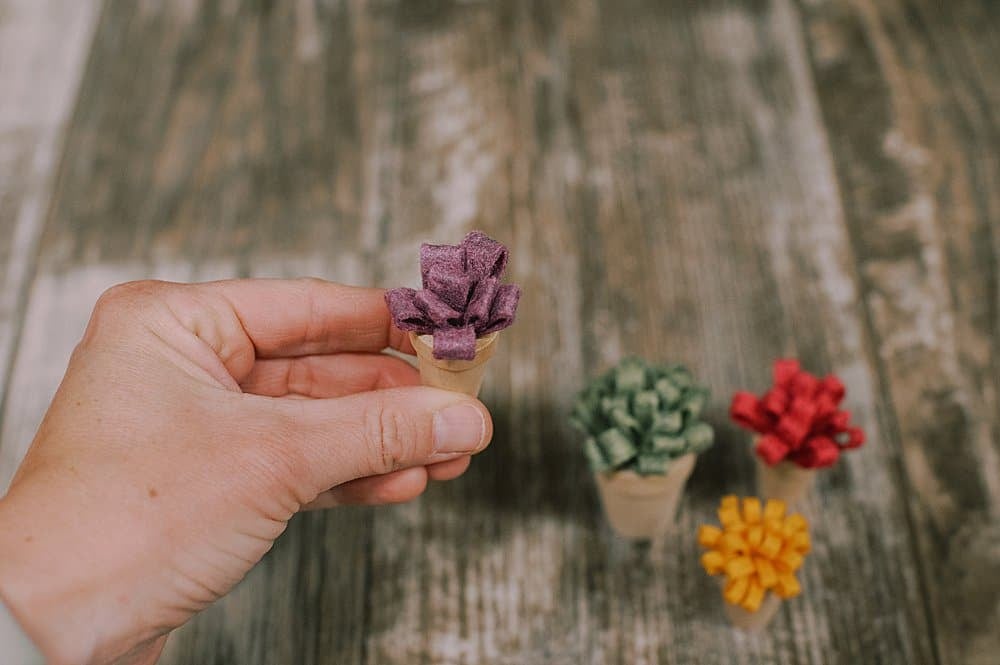 Mini mum flowers made out of felt!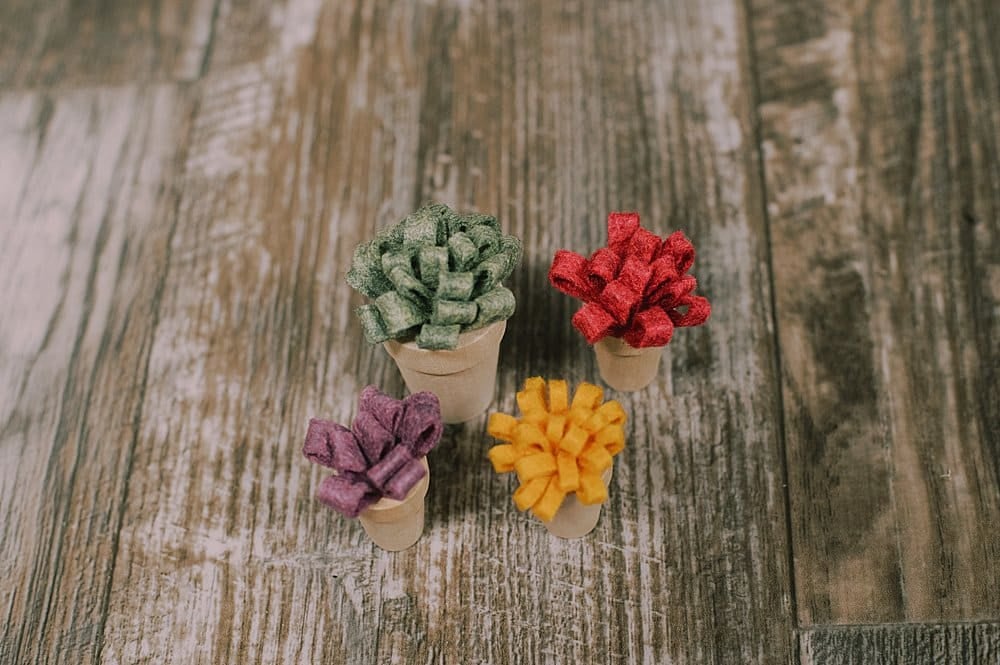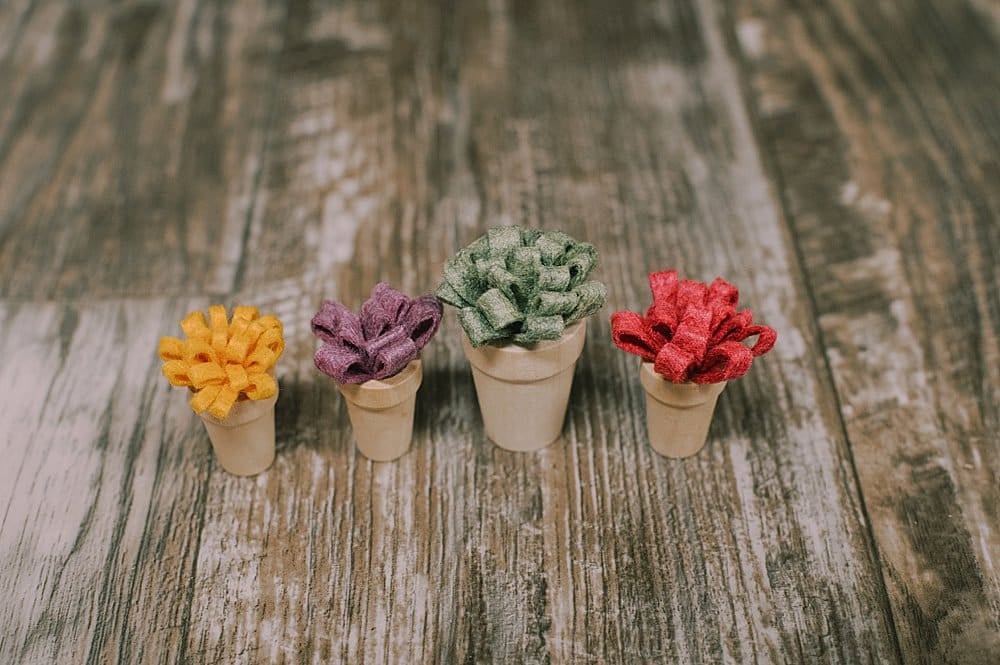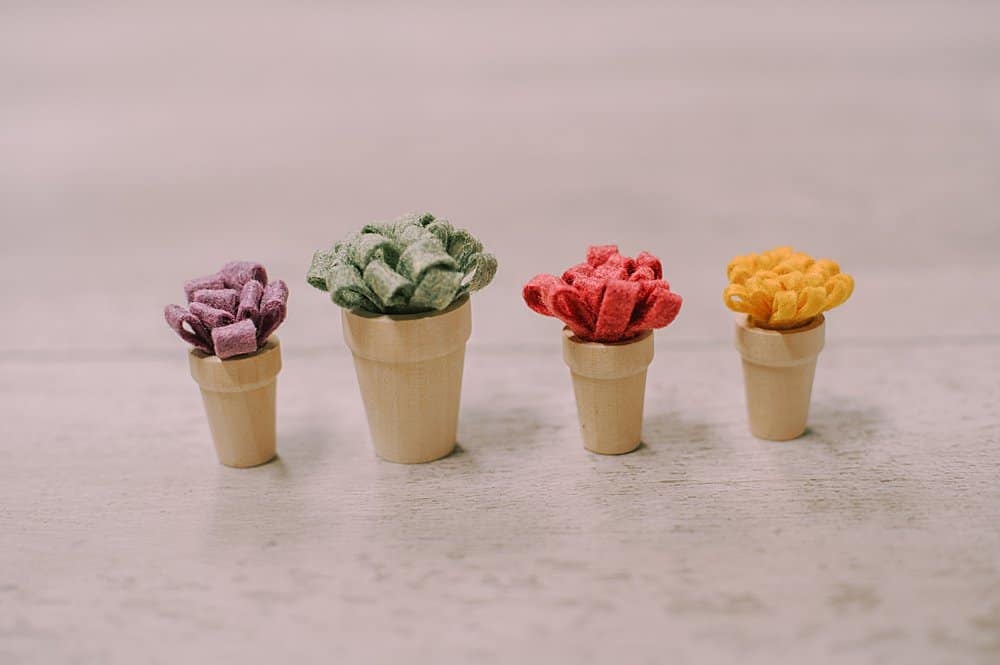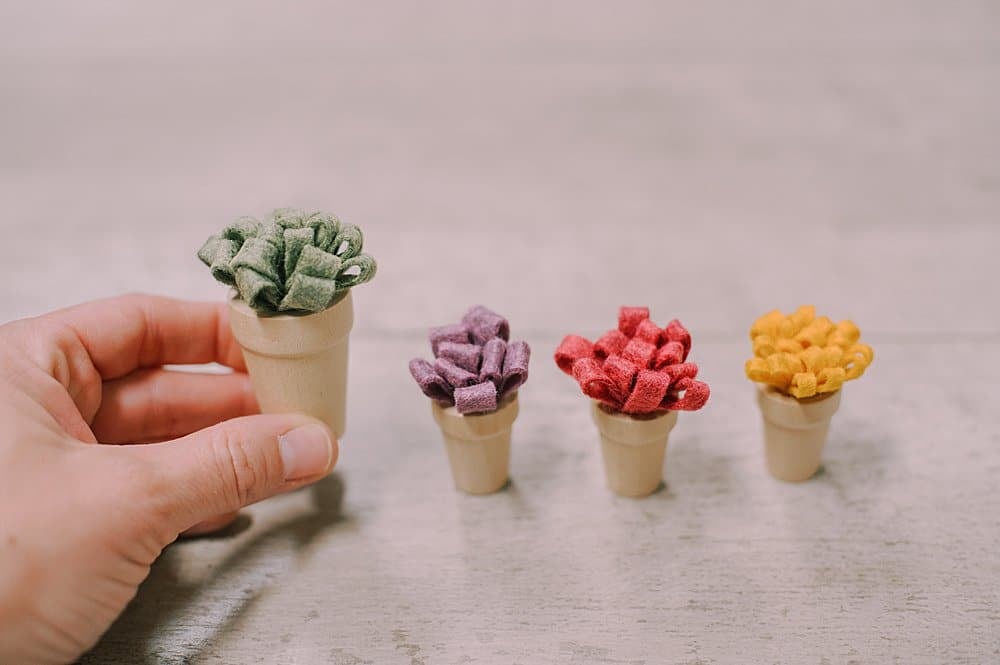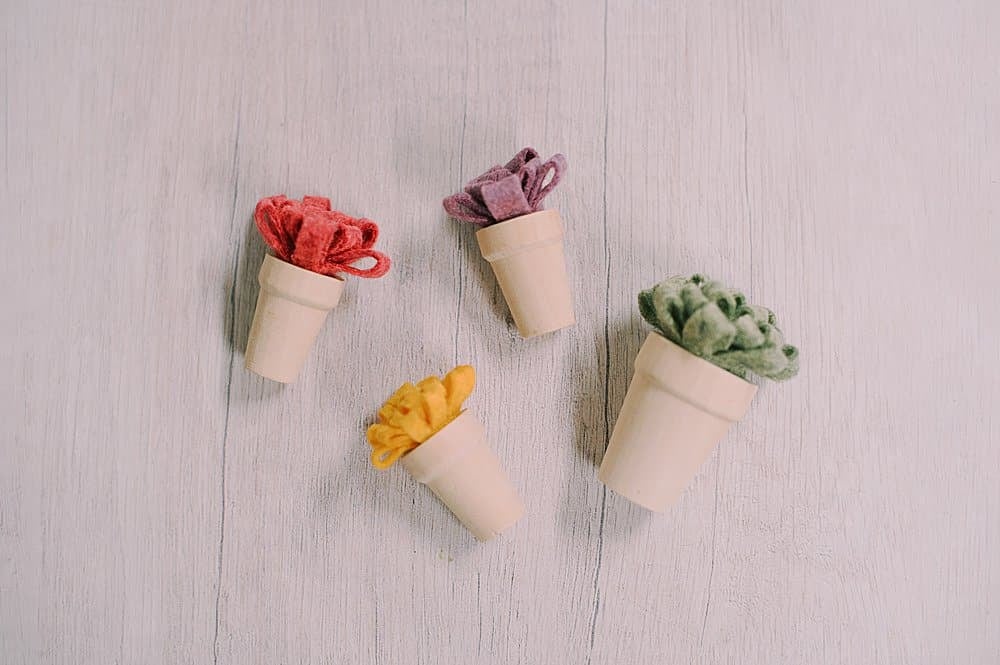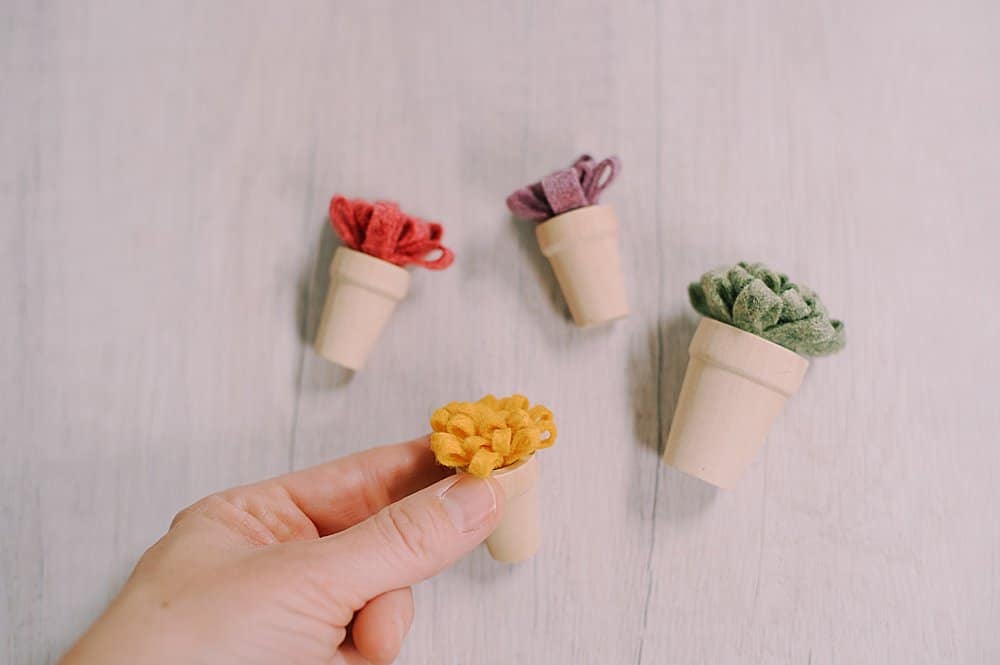 When I saw these tiny wooden pots at the Dollar Tree, I knew I had to get them for a future project.
Making mini felt mums for the inside of each pot was the perfect craft to pair with the pots!