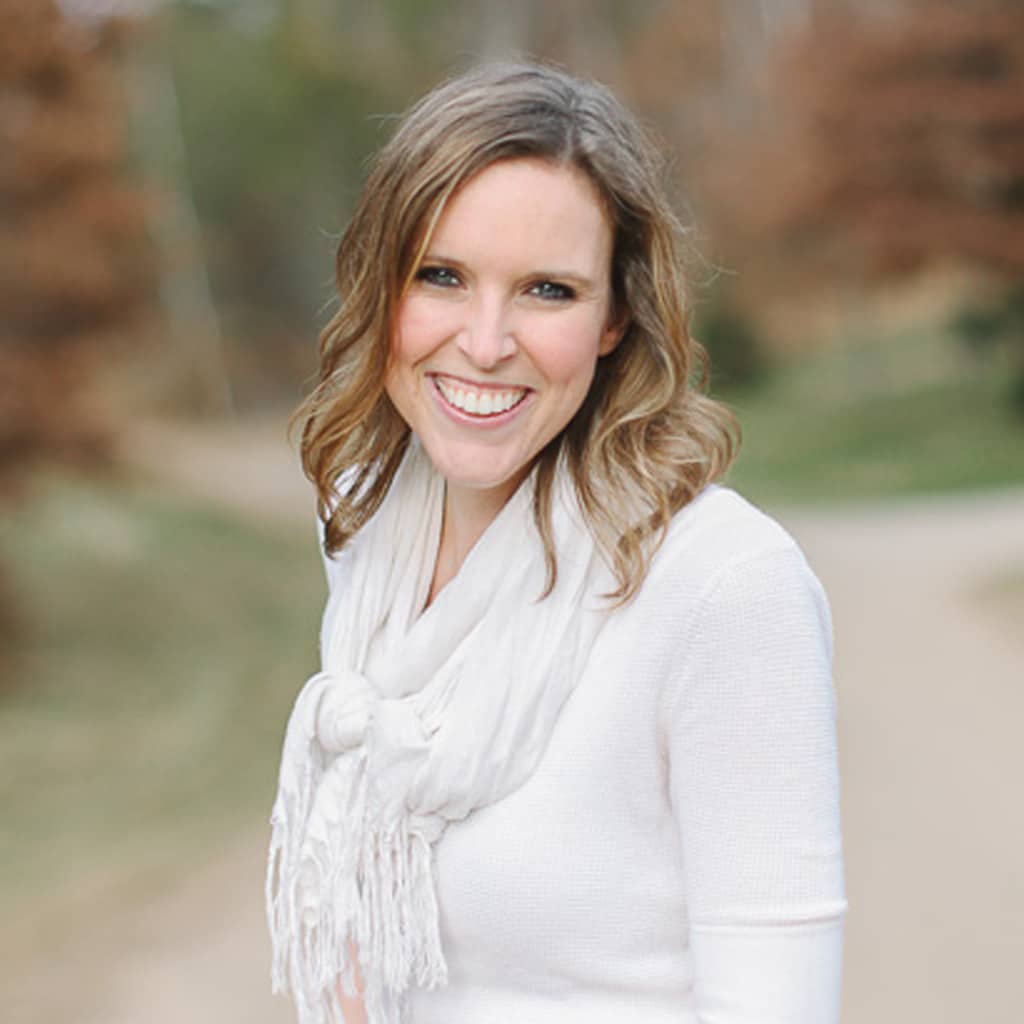 Hello and welcome, girlfriend!
I'm Laura Radniecki and I'm thrilled to have you here in my corner of the internet.
I know there are a million other places you could spend your time, so it means a lot to me that you're here right now.
I'm a wife to my high school sweetheart, mama of 2 (a toddler son and infant daughter… and a 6 lb toy poodle dog who thinks she's human), and a blogger and photographer from small-town Minnesota.
I'm also a mama who makes stuff.
Whether it's making craft projects, taking photos, or writing words, I'm always working on something. (Or more like five things at the same time!)
Some of the topics you'll find around these parts include sewing, embroidery, crafts using book pages, Mod Podge, garlands of all kinds… and whatever else strikes my fancy at the moment.
I'm a type-A introvert, and fight perfectionist tendencies every day. But ironically, I don't bring those type-A traits into my craft projects.
I create mostly because I like to see if I can figure out how to make things that I see elsewhere, and I think it's fun. My motto is usually "done is better than perfect" and I often shoot for "good enough" when I make stuff.
It's pretty freeing for this type-A girl!
You can find me on social media at: Instagram — Facebook — Pinterest
I look forward to getting to know you, either through the comments, social media or by email. I'd love to meet and hear from you!
A Few of Our Most Popular Blog Posts:
If there is something specific you are looking for, you can use the SEARCH BAR in the sidebar on the right side of the screen if you're on a computer, or down at the bottom of the screen if you're on your phone.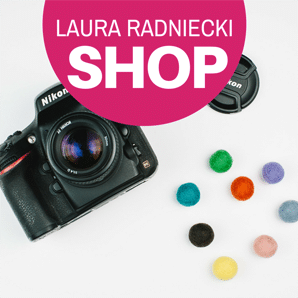 If you're looking for information about the Love Your Camera E-Course or any of the other products I sell, visit the Laura Radniecki SHOP.
---
The History:
I'm a born and raised Minnesotan. I've lived here all my life, aside from 9 glorious months in 2009 when I called Oahu, Hawaii home. [More on that in a minute.]
When I was 15 years old and a sophomore in high school, I met the guy I would later marry. Matt and I dated throughout high school and college [with a handful of breakups thrown in], and we got married in December 2007.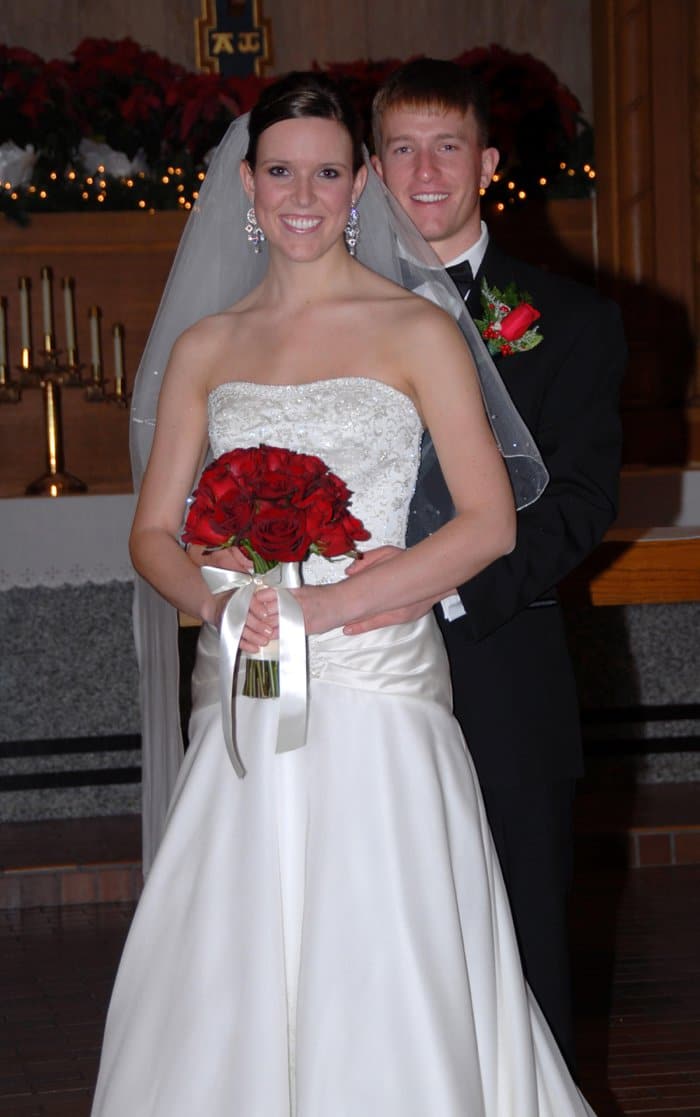 Matt joined the Marine Corps after a year in college, so the majority of my college years were spent going back and forth between Duluth, MN and Oahu, Hawaii. As I pursued a bachelors degree in Nursing, I took at least half a dozen 4-day trips to Oahu to see Matt in between his 2 deployments to Iraq.
After I graduated with my bachelors degree in Nursing, I moved out to Oahu, Hawaii and FINALLY got to live with Matt [who had already been my husband for 15 months at the time] on the Kaneohe Marine Corps Base.
We lived on Oahu for 9 amazing, incredible months as we waited for Matt's Active Duty service contract to wrap up. During that time, I bought my first DSLR camera, and we spent our free time exploring the island.
Before I knew it, I was spending my days researching how to use my camera and how to start a photography business. My mind that was once fascinated by science became obsessed with photography, business and entrepreneurship.
By the time we moved back to Minnesota in late 2009, Laura Radniecki Images was born. My business has grown by leaps and bounds in the years since, and I am both humbled and thankful. Now, I can't imagine myself as anything other than an entrepreneur.
Major Milestones:
It's crazy to go through life with the same person you knew and loved when you were 15. We have passed the point where we have been together for MORE than half of our lives… So crazy!
Matt and I bought our first home together in late 2012.

While I wouldn't classify ourselves as enthusiastic DIY lovers, we have made a lot of updates and improvements with the help of my knowledgeable and talented parents.
Our house isn't fancy and it sure won't be in any national publication anytime soon. But every time I drive in my driveway, it makes me beam with pride that it is OURS. It is truly perfect for us.
In 2013, we expanded our family from just the two of us to include a tiny little toy poodle we named Remy.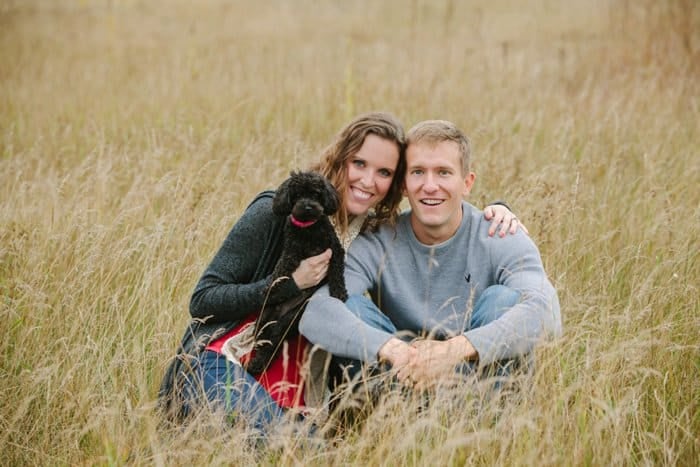 The years since we brought her home have been filled with long evening walks, wrestling, tug of war, and lots of early morning snuggles. I never thought I'd be a dog person [I had a cat growing up], but I honestly can't imagine our life without our little Remy girl.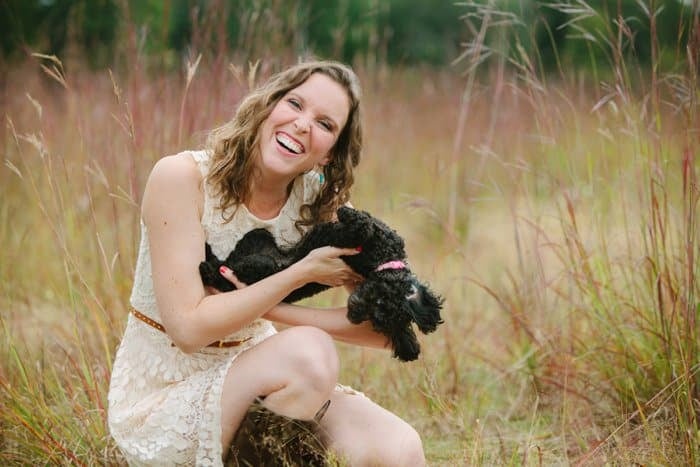 Above two photos by Chelsie Elizabeth.
Becoming a Mama:
Our two most recent milestones and the ones that have completely transformed our lives for the better have been the birth of our children; first in 2016, a baby boy we named Raleigh, and 2.5 years later, a baby girl we named River.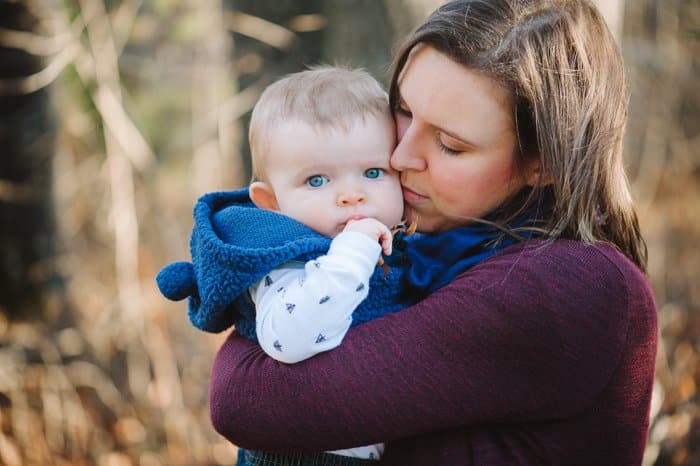 Mama and Raleigh, the first born.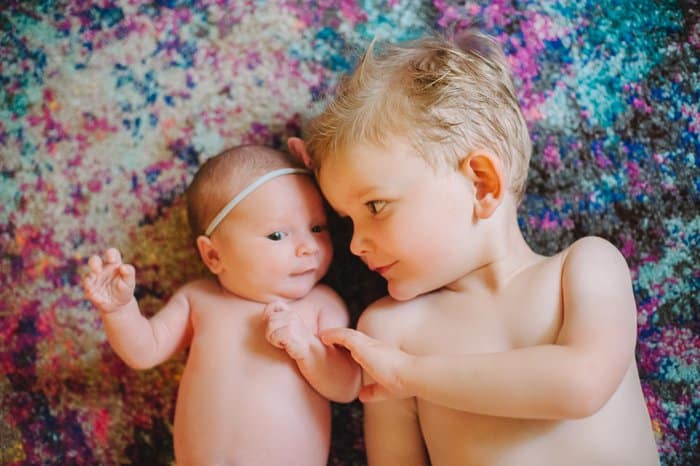 River with big brother.
I actively blogged throughout my pregnancy with Raleigh. You can read about my pregnancy, his birth story, and my thoughts on motherhood throughout the blog.
As it turns out, being pregnant while staying at home with a lively toddler was harder than I though, and I didn't chronicle much of my pregnancy with River.
But as pregnancy, postpartum and the newborn months fade away, I am finding myself emerging from the fog, and seeing things with fresh eyes. It feels so good to feel GOOD again!
Embracing Me:
Over the years of sharing my story, I have begun to accept myself in ways I haven't before.
Introvert:
I am an Introvert through and through.
Most people find this surprising when they see me work with my photography clients. But regardless of the energy I bring to my photo sessions, I recharge my energy bucket alone. In solitude.
Our world has a huge stigma against Introverts. I've been made to feel ashamed and embarrassed for being an Introvert many times, especially in the business world.
I believe STRONGLY that being an Introvert is an asset! It's a GOOD THING! And I'll keep on shouting this message from the rooftops, until people stop apologizing for being Introverts.
Having a world made up of Introverts AND Extroverts is what makes it go 'round. We need both types of people to thrive.
I've written a handful of posts about being an Introvert. They can be found here.
Anxiety:
I've always been a worrier, but what used to be childhood worry morphed into adult anxiety as I got older.
My post sharing my anxiety story received some of the most heartfelt and amazing feedback I've ever gotten.
If you're struggling with anxiety, you are NOT alone.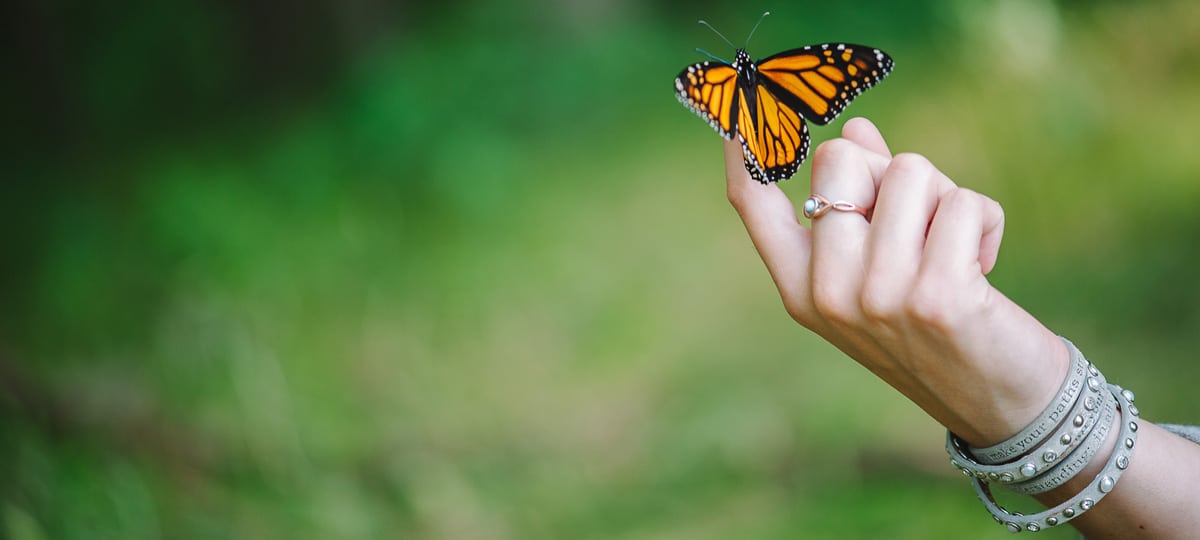 Type A:
If you were to describe someone as "an anxious, Type-A Introvert", I don't think most people would consider that a compliment.
Those terms are usually used in a negative connotation, and in a way that is meant to degrade someone.
However, those terms pretty much sum up me! And I'm learning to be 100% ok with that.
I take after my dad in being Type-A and methodical about most things. We like order and we do things in a step by step, logical way. I enjoy having a clean house. I function better if there is minimal clutter. Sometimes, I have to stop what I'm doing and clean up before I can possibly go on.
This has made motherhood a challenge in many ways because parenting and raising children is inherently messy and chaotic. But I also believe there's merit in bringing a Type-A personality into parenthood.
Fun Facts:
I love to write.
I wrote a fiction novel in 2008 titled "The Pact of Silence." It's loosely based on the true story of my grandma [when she was in her mid 60's] finding out she was adopted and not an only child. I self-published two copies; one for me and one for my grandma.
I have a handful of a semi-written novels saved on my computer. Someday, I want to write and publish another book. And by publish, I mean more than 2 copies.
I can't think as well when I'm speaking as I can when I'm writing. I'm terrible at comebacks, and because of this, I am very non-confrontational. My brain simply shuts down and I start to cry when I'm in face to face conflict. If I'm given room to think and write out my feelings, I can process and handle them much better.
I'm kind of a paradox if you think about it. I'm a Type-A Introvert, and yet I'm also an artist who loves to write. I'm logical but I'm also a dreamer. I span both ends of the spectrum for a lot of things.
I LOVE SUMMER.
I find it ironic and hilarious that I live in one of the coldest places in the world. We balance our 6 month winters with glorious summer months that pass by WAY too fast. Like most Minnesotans, I complain all winter and look forward to summer. And then when it hits 86 degrees or higher, we're all sweaty and overheated.
Matt and I have a deep-seated urge to travel the country in an RV. Not necessarily to live full time in an RV, though. Our perfect plan [and the subject of many of our prayers] is to organize our life so we can spend summers in Minnesota, enjoying our home, and then as soon as the leaves fall off the trees in the fall, we can turn our RV [that we don't own yet but will someday] south and head for warmer climates. When the snow starts to melt come April, we'll head back north for another Minnesota summer.
Things I am obsessed with:
Naps – I try to squeeze one in every day, even if it's only a 20 minute power nap. I fear I'm becoming addicted to napping.
Dairy Queen – I will never turn down an M&M Blizzard. I dream about them in the winter and crave them in the summer. Dairy Queen is my favorite.
Donuts, especially when they have sprinkles. One year on Mother's Day, Matt got me a donut bouquet. WAY better than flowers in my world!
Flip Flops
Any kind of Arts and Crafts — most recently, my sewing machine
The Christmas season
My DVR and the dozen shows I record
BOOKS – I love, love, love to read. Usually anything in the romance, mystery genres, but I'll try almost anything aside from horror or zombies. If you're on Goodreads, let's be friends!
Do we feel like friends yet? 🙂
Thanks for reading and getting to know me! I can't wait to learn more about you!
xo!
Laura
P.S. If you want to reach out, you can contact me or email me at hello @ lauraradniecki.com