**These posts often contain affiliate links. Please see our disclosure policy for details.**
Learn how to make a rainbow pompom wreath using yarn pom poms made by hand in rainbow colors, hot glue, and a wreath form!
Once you learn how to make yarn pom poms, a whole world of craft possibilities opens up!
You can make ornaments, accessories, pompom cacti, and lots of other home decor options, just to name a few.
Today, we are going to make a rainbow pompom wreath, with handmade yarn pompoms, a styrofoam wreath form, and hot glue!
Here's how to do it!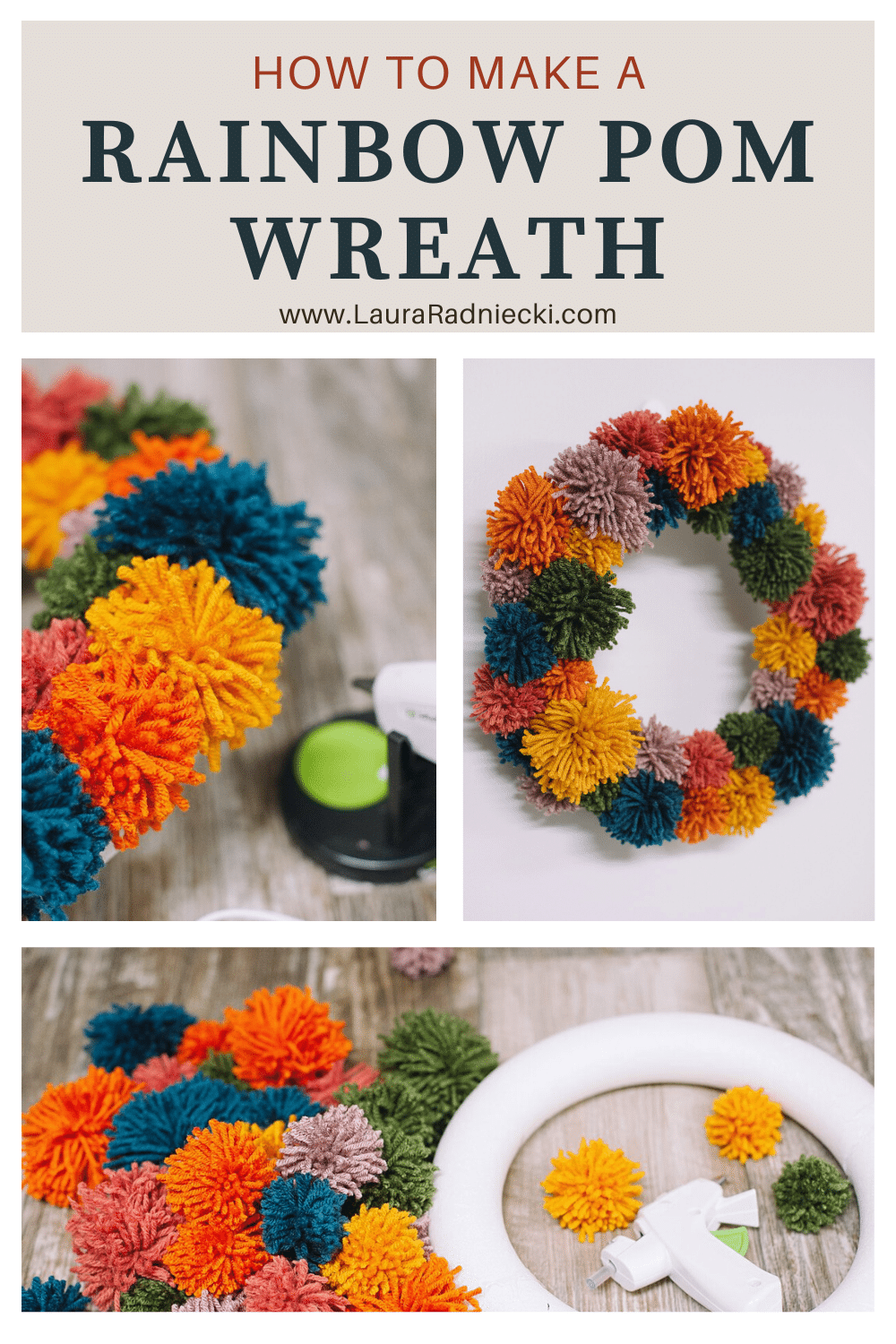 How to Make a Rainbow Pompom Wreath
Step 1: Gather Supplies
Supplies Needed:
Make multiple sizes of pompoms – large, medium, and small, in all of the colors you're going to use.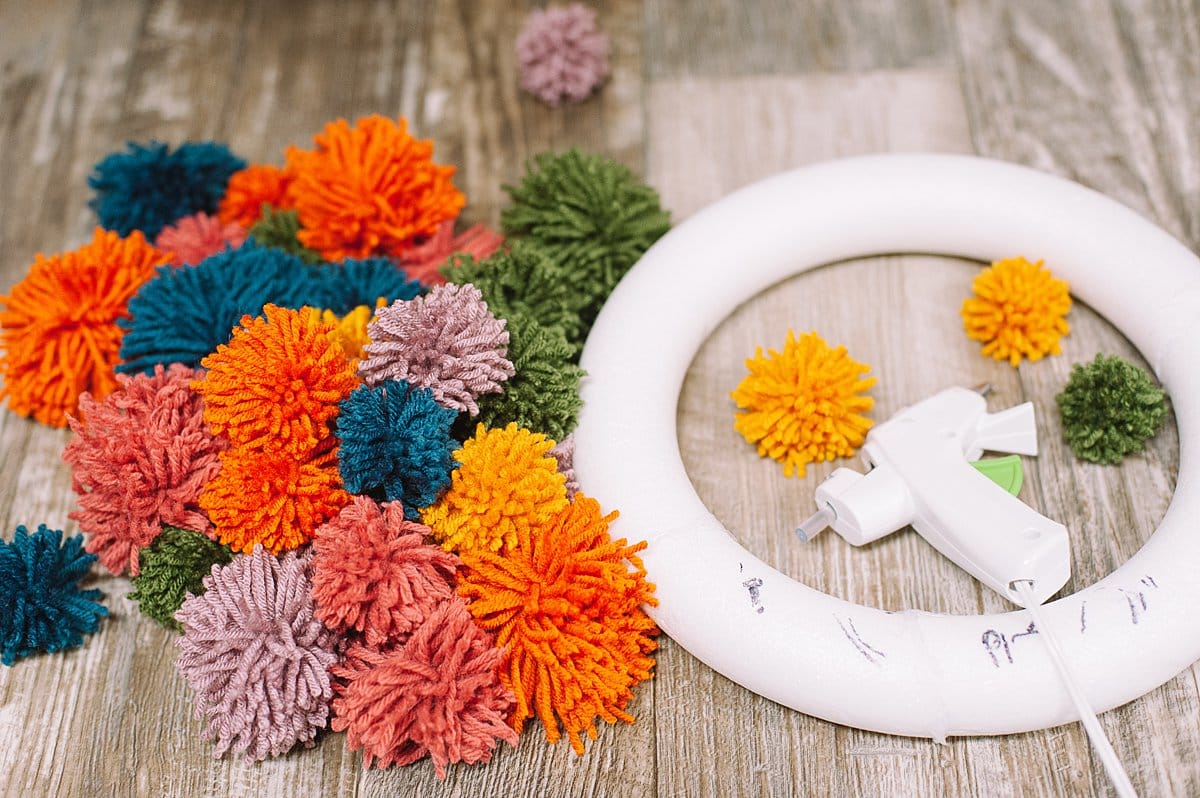 Trim the pompoms into balls, and cut off the tie string tails.
Step 3: Hot glue yarn pompoms onto the wreath form in a staggered arrangement.
Keep poms of the same color away from each other, and vary the sizes of pom poms too.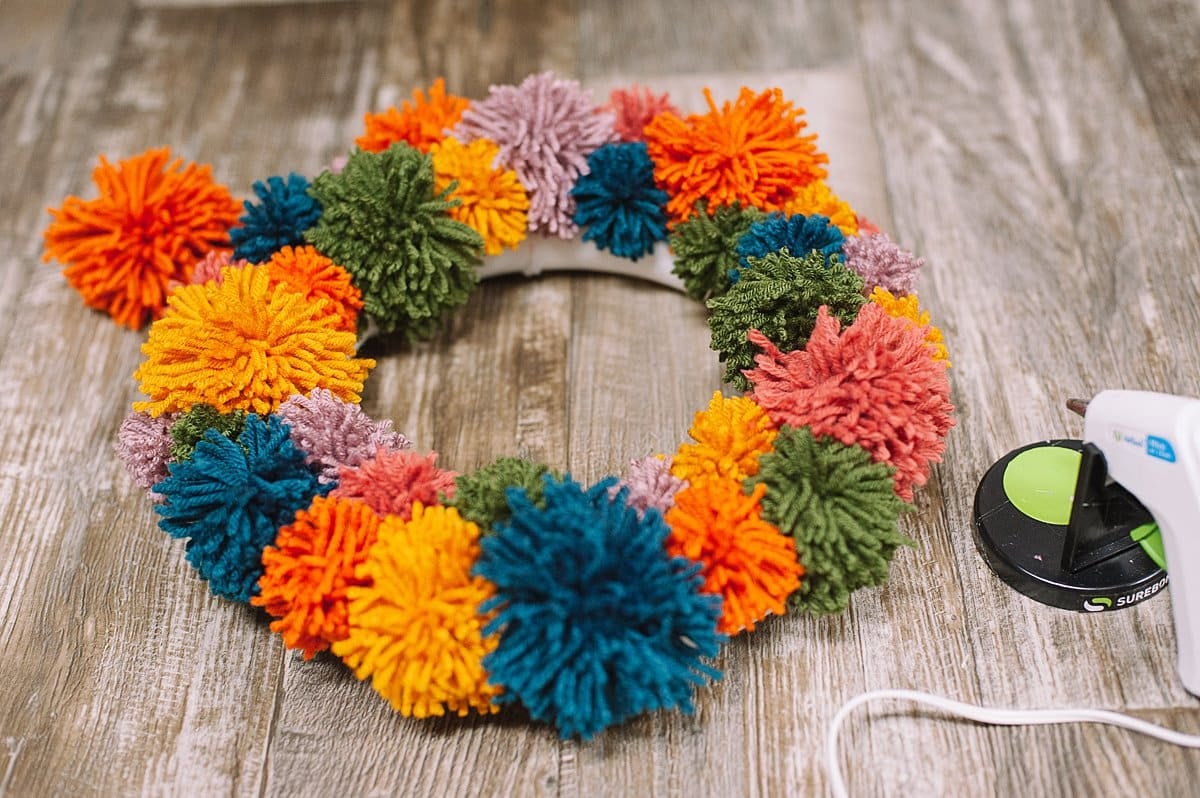 Glue pom poms onto the inner and outer edges to give the wreath a beautiful full appearance.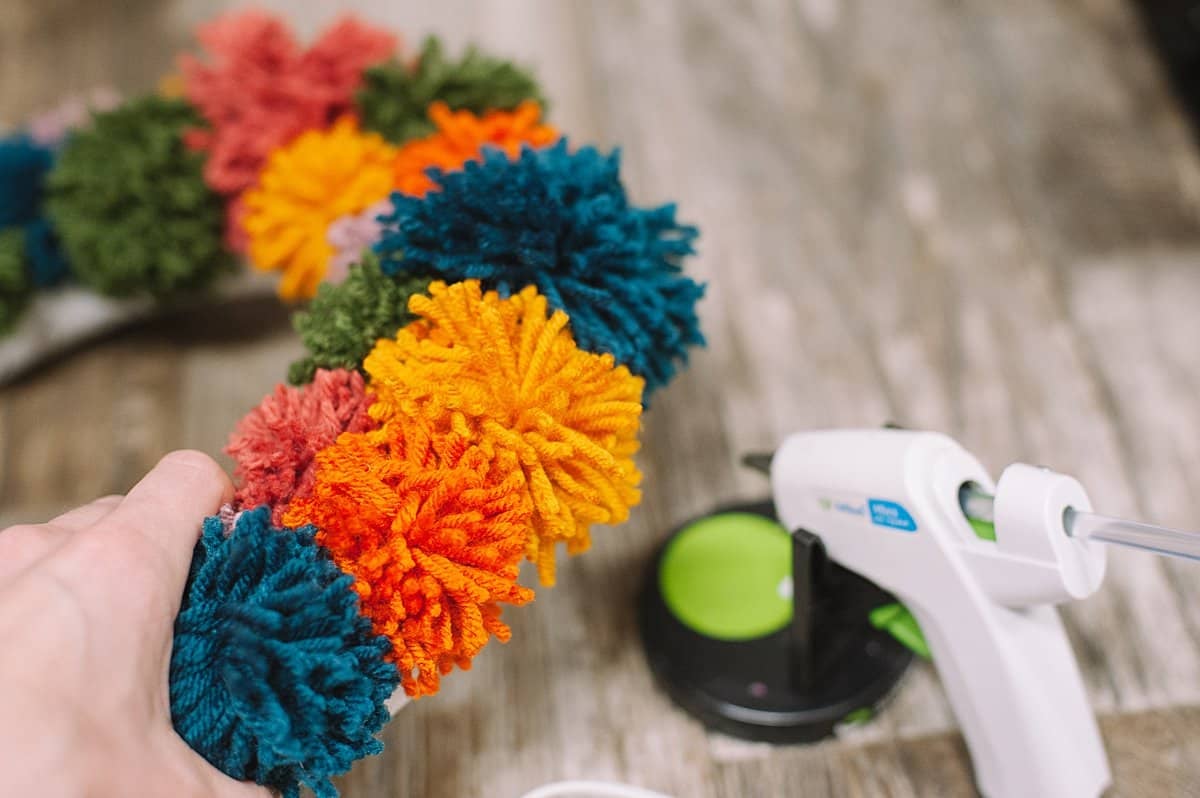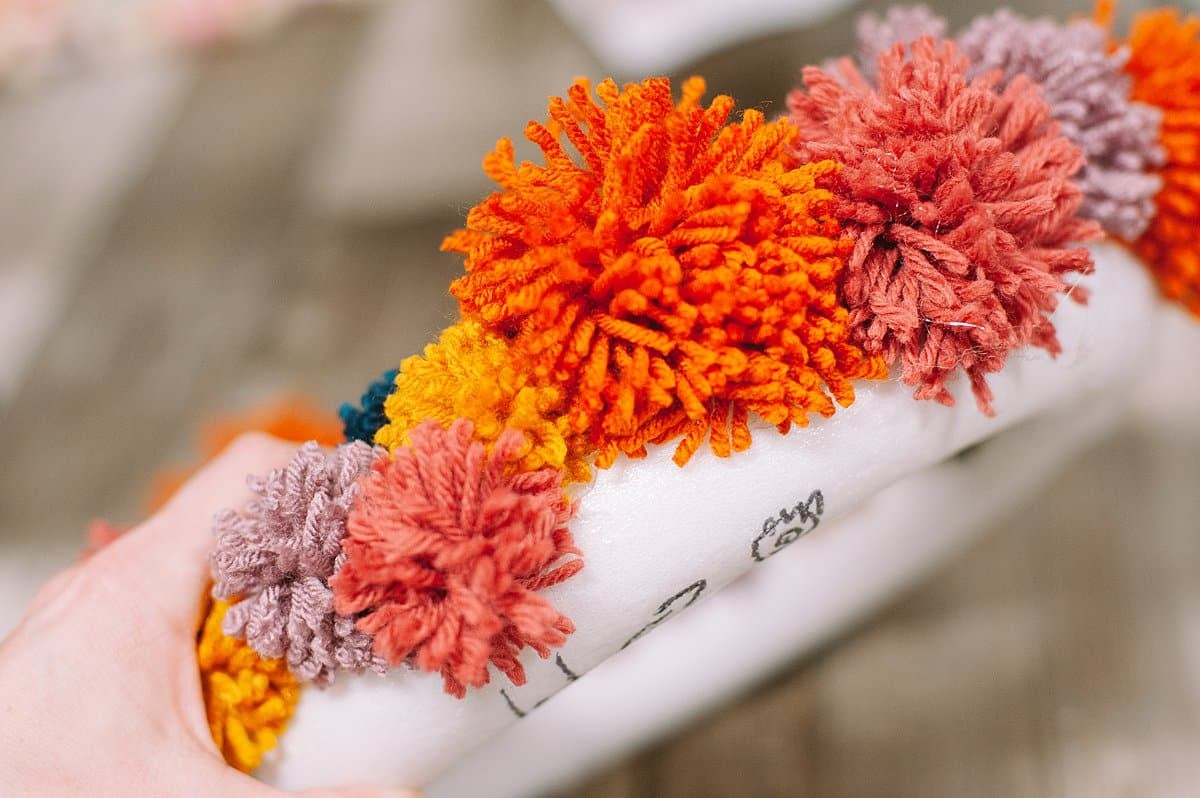 Step 4: Tie a loop in a piece of twine.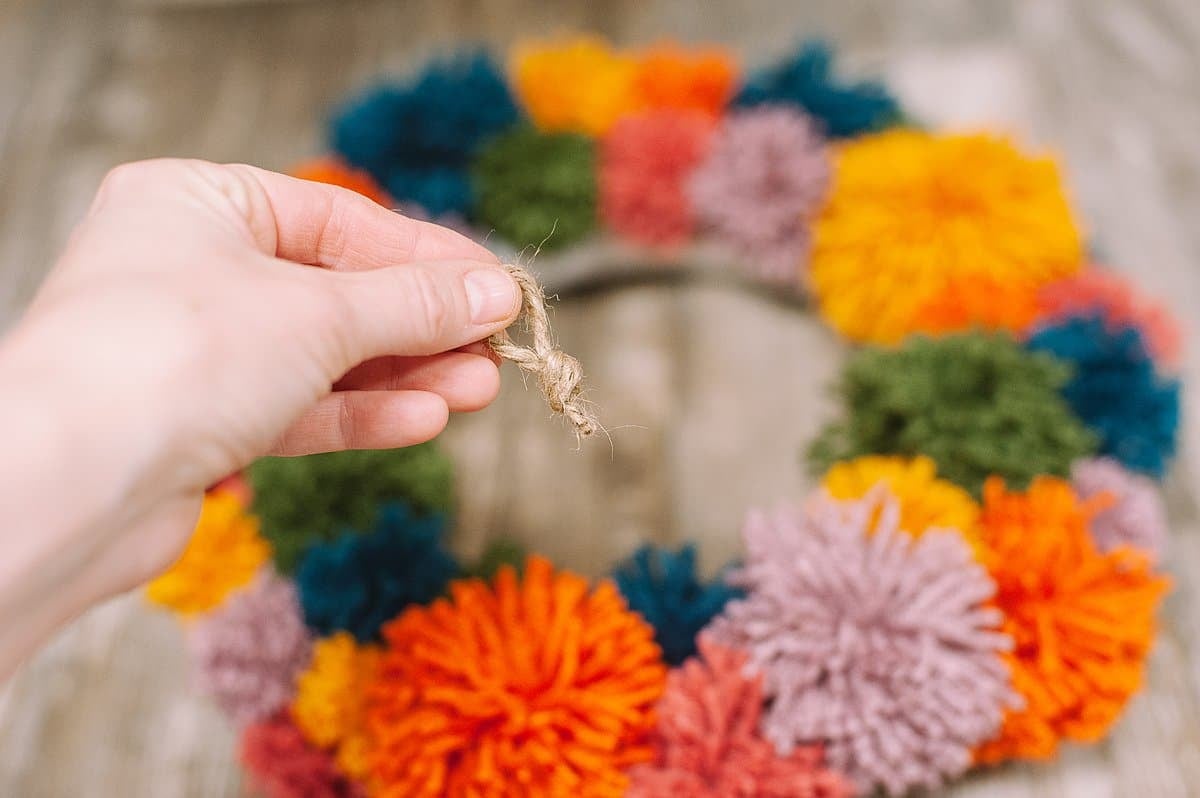 Decide which way you want your wreath to be oriented; choose which way is the top.
Step 5: Hot glue the twine hanging loop to the back of the top of the wreath.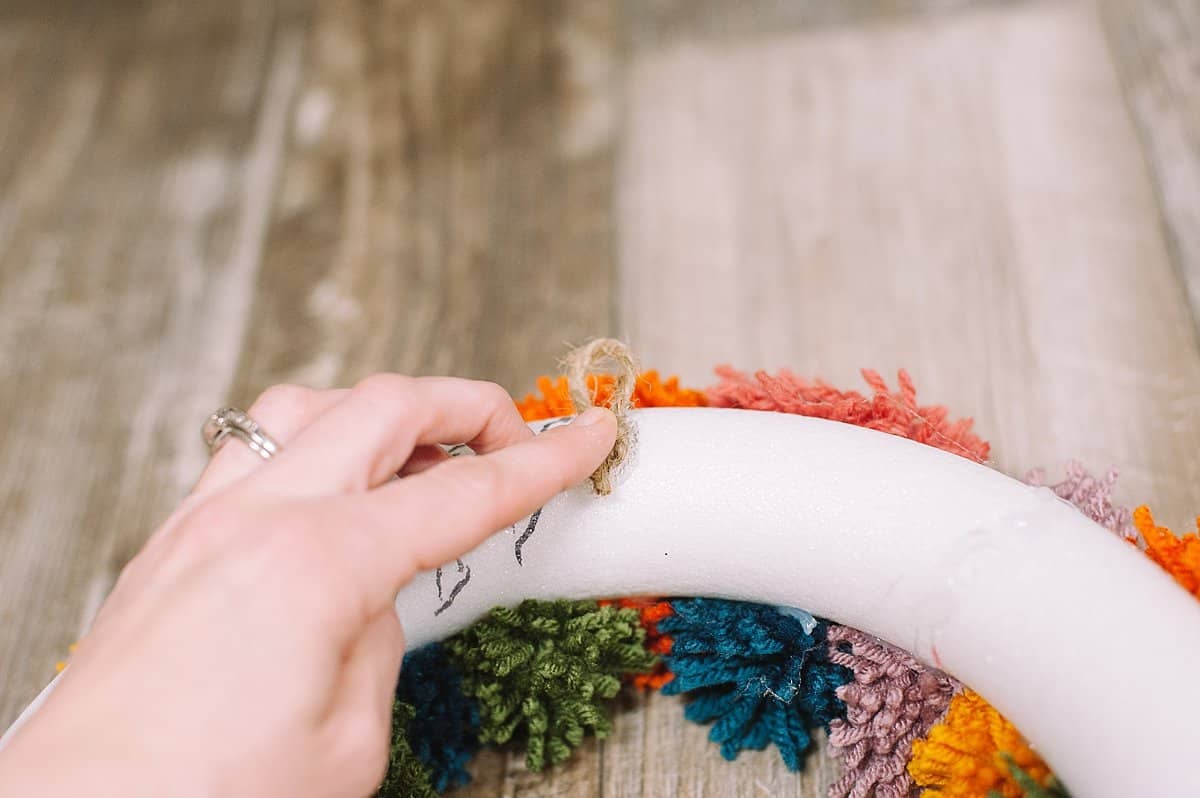 The rainbow pom pom wreath is ready to hang!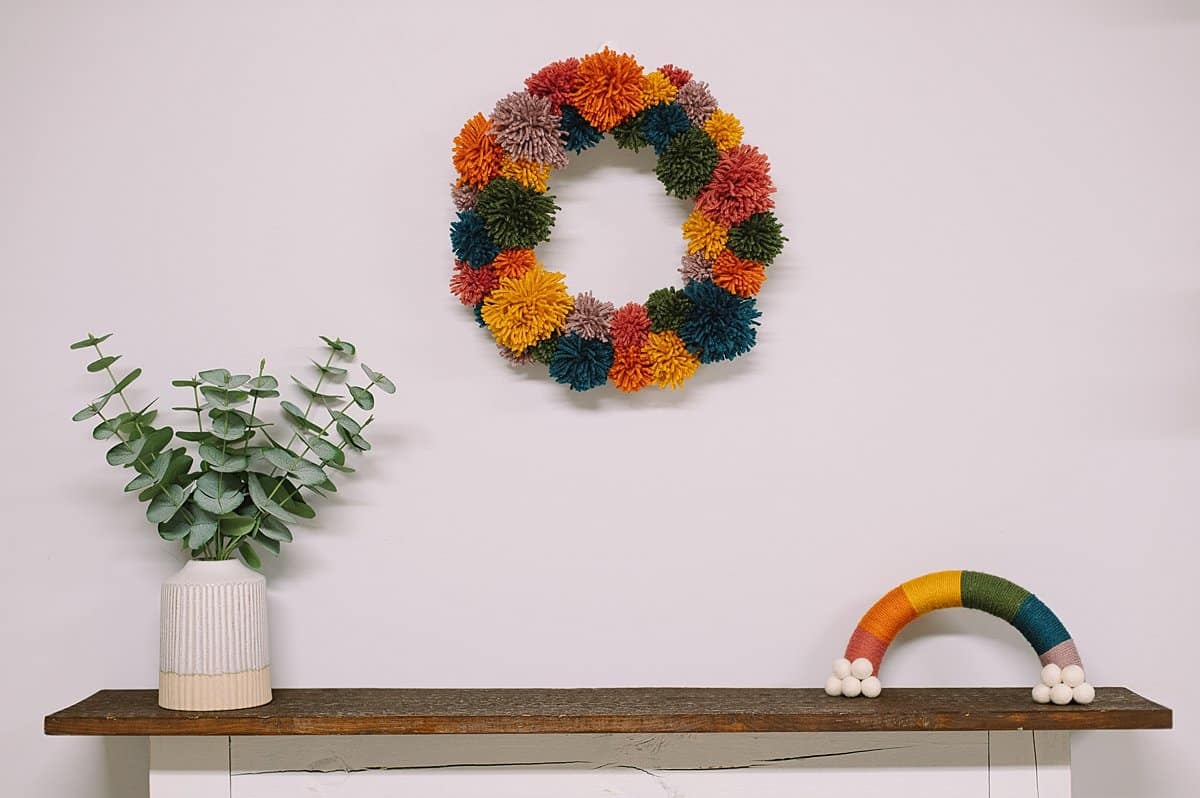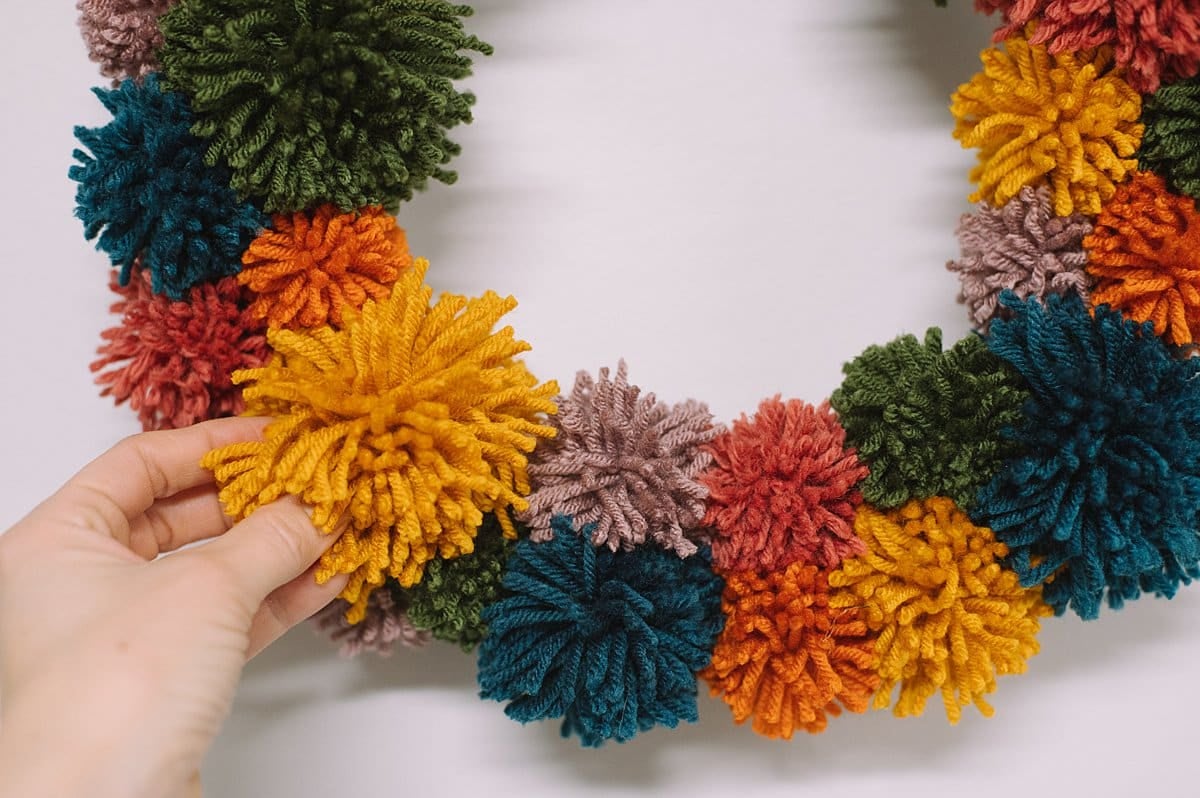 Isn't it pretty?!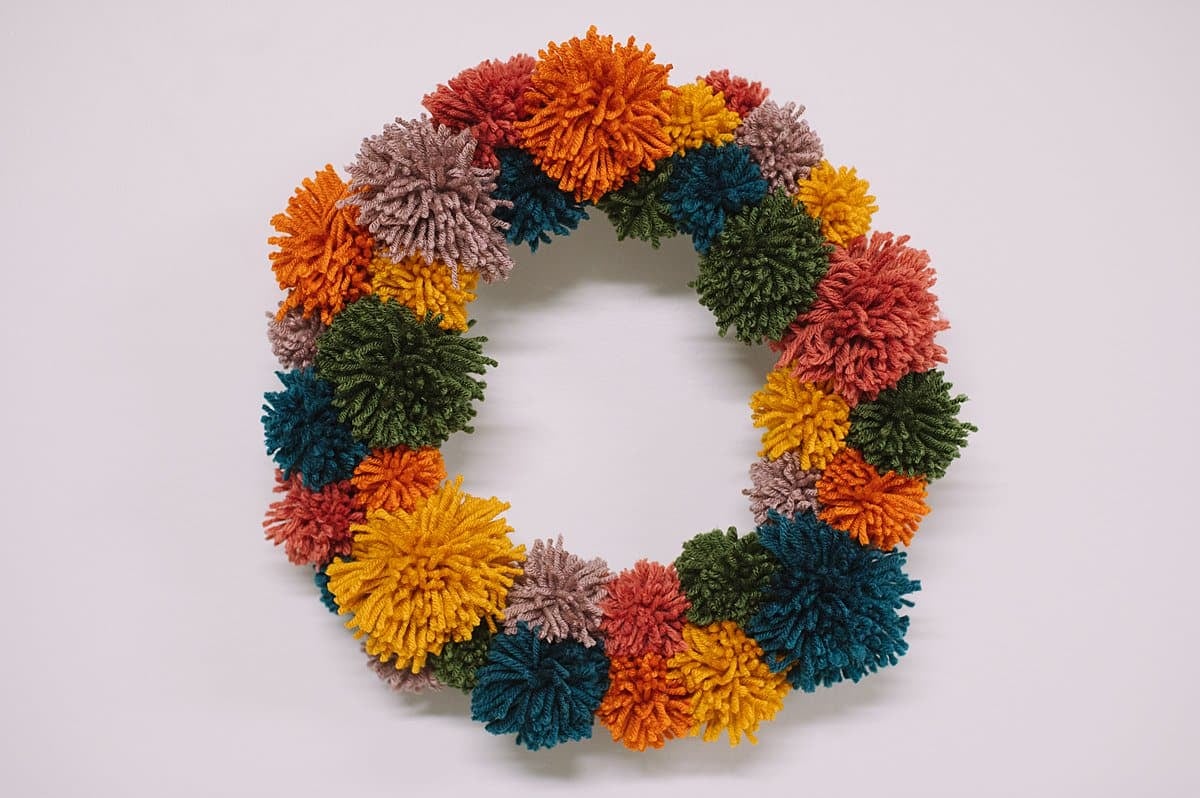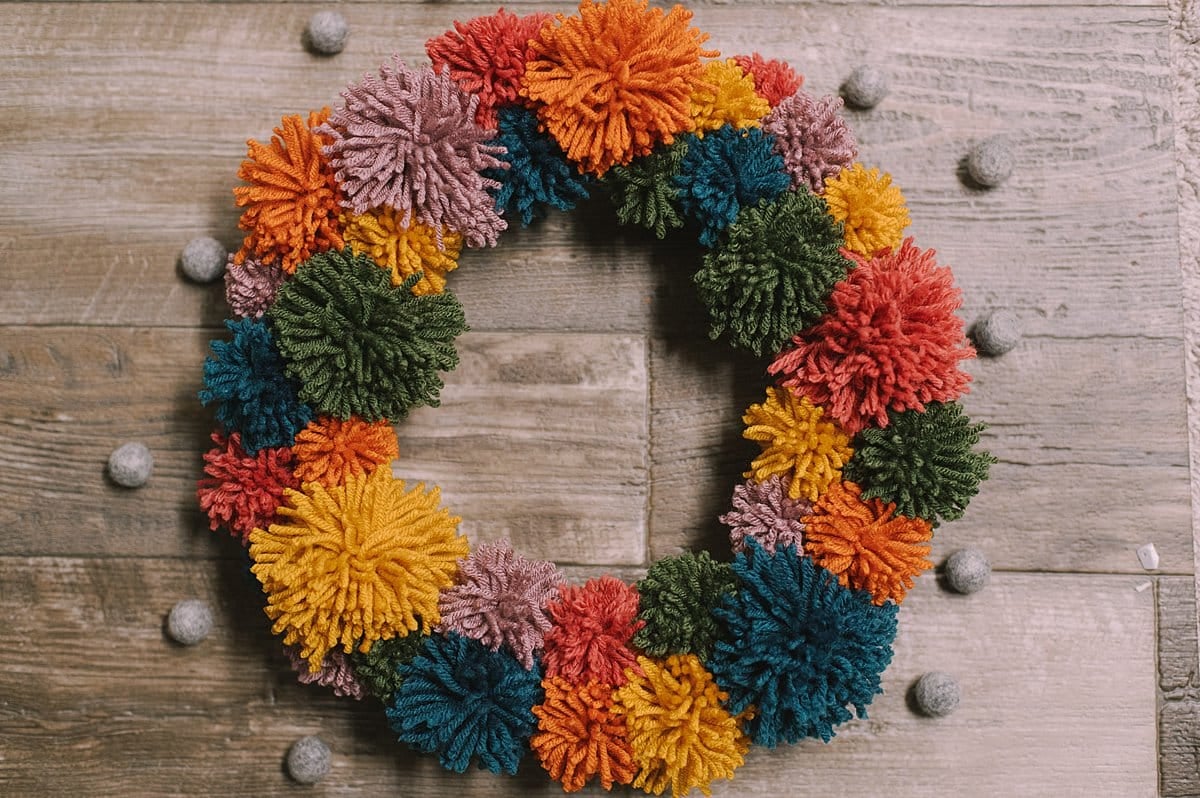 – – – – –
Making yarn pom poms by hand is a labor of love, especially as many as we needed to make this beautiful rainbow pompom wreath.
However, it's the perfect craft project to do while watching a movie or catching up on a TV series.
If you give this rainbow yarn pom pom wreath a try, I would love to see it!