**These posts often contain affiliate links. Please see our disclosure policy for details.**
Learn how to make a burlap ribbon wreath using burlap ribbon and a wire wreath form.
We make all kinds of wreaths around here – everything from book page wreaths, pompom wreaths, and pinecone wreaths to star wreaths made with jute rope.
Today, we are going to use one of our favorite fabrics (burlap!) in ribbon form, and we are going to weave a burlap ribbon wreath that is a stunner.
Here's how to make it!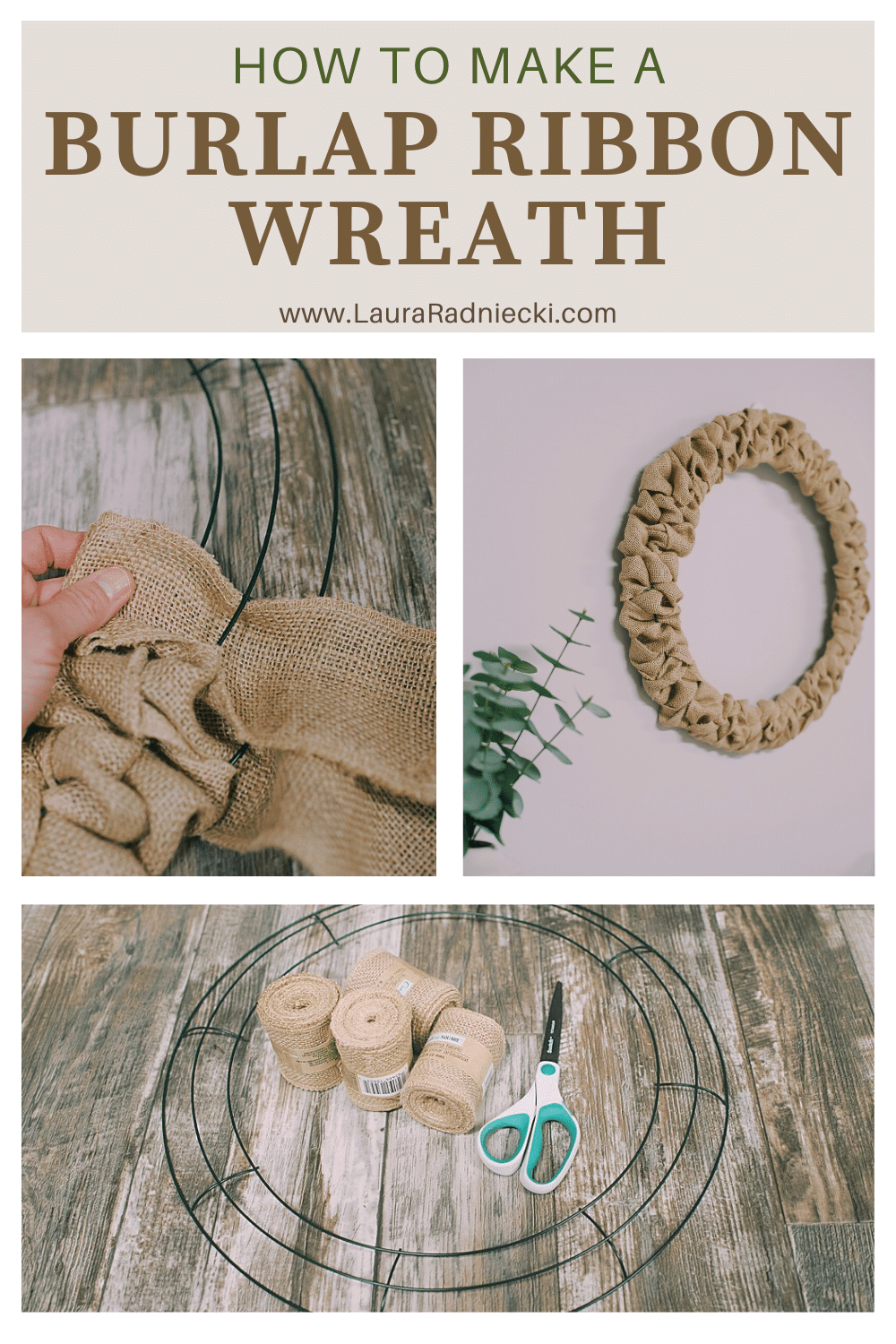 How to Make a Burlap Ribbon Wreath
Step 1. Gather Supplies
Supplies Needed: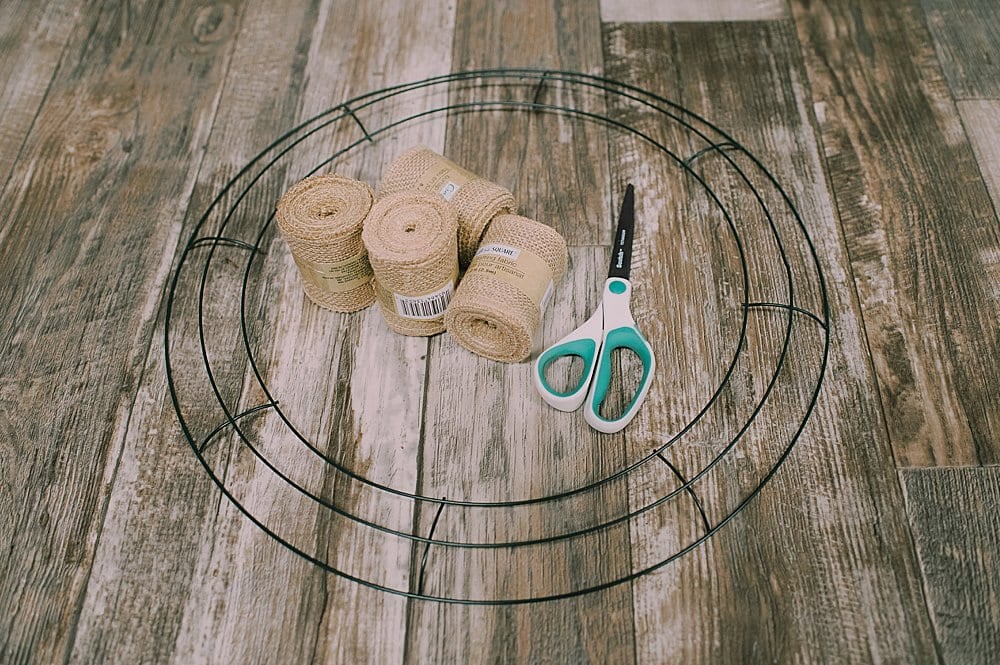 Step 2. Using the same general technique we used in the star wreath tutorial, begin weaving the burlap ribbon through the wire sections of the wreath frame.
Start by going over one, under the next, and over the third.
Then, wrap the burlap ribbon around, and come back the other way, going the opposite way – under, then over, then under again.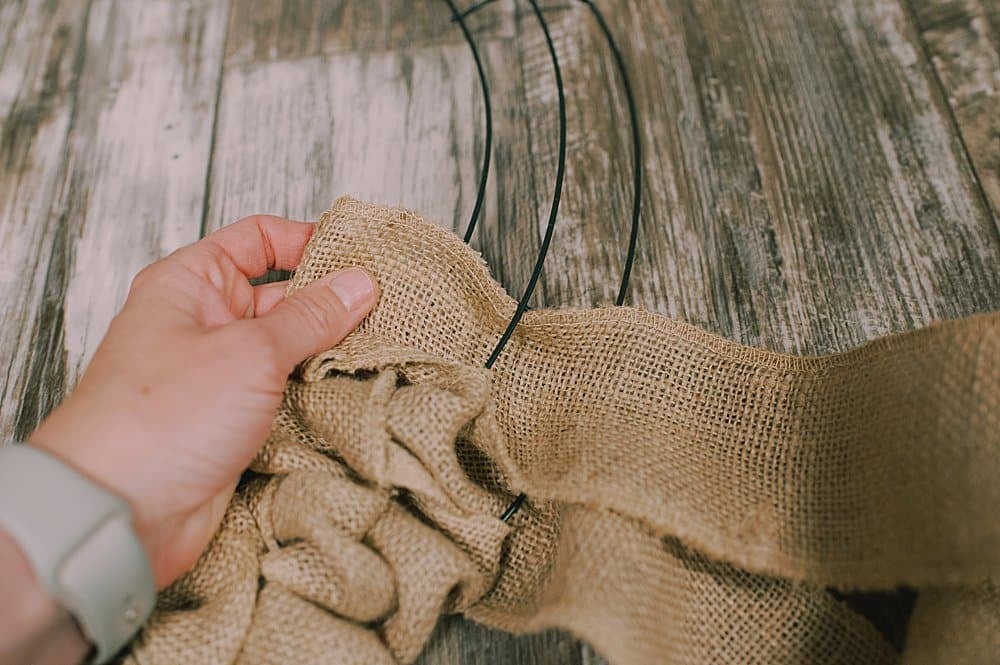 Snug the ribbon up every so often so the wreath doesn't have any gaps.
You want the ribbon to be nice and voluminous, and the wreath to have texture as you weave. This will happen naturally as long as you don't pull the ribbon too tight with each pass, and you keep snugging it up as you go.
It's simple over/under/over and under/over/under weaving but it looks so much more intricate!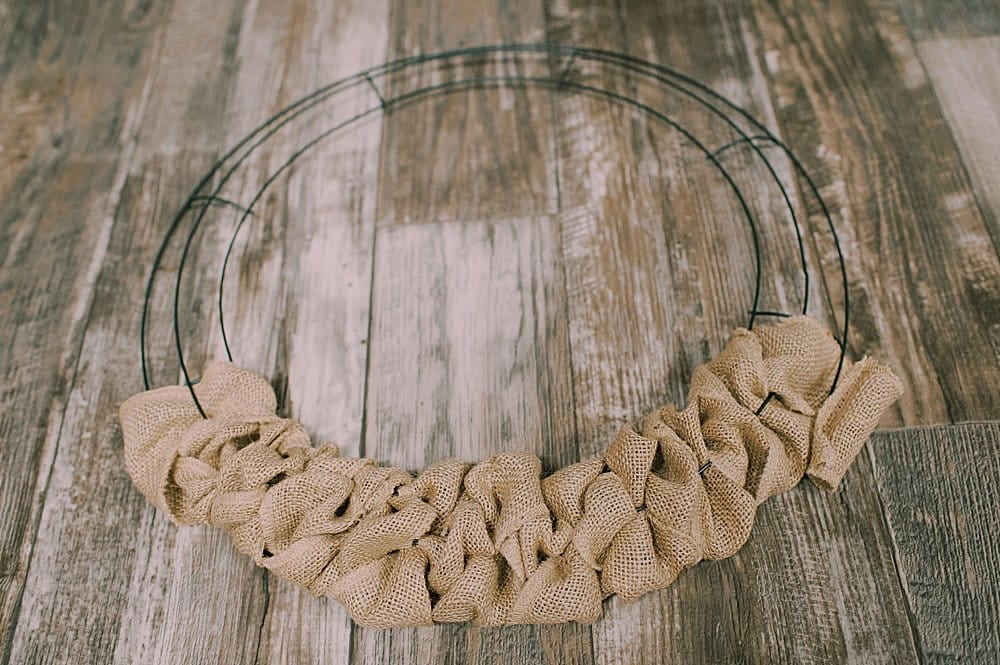 Step 3. When you run out of ribbon, leave the tail on the backside of the wreath. You can secure it with hot glue at the end.
Begin a new ribbon at the place you just left off, and continue around the wreath.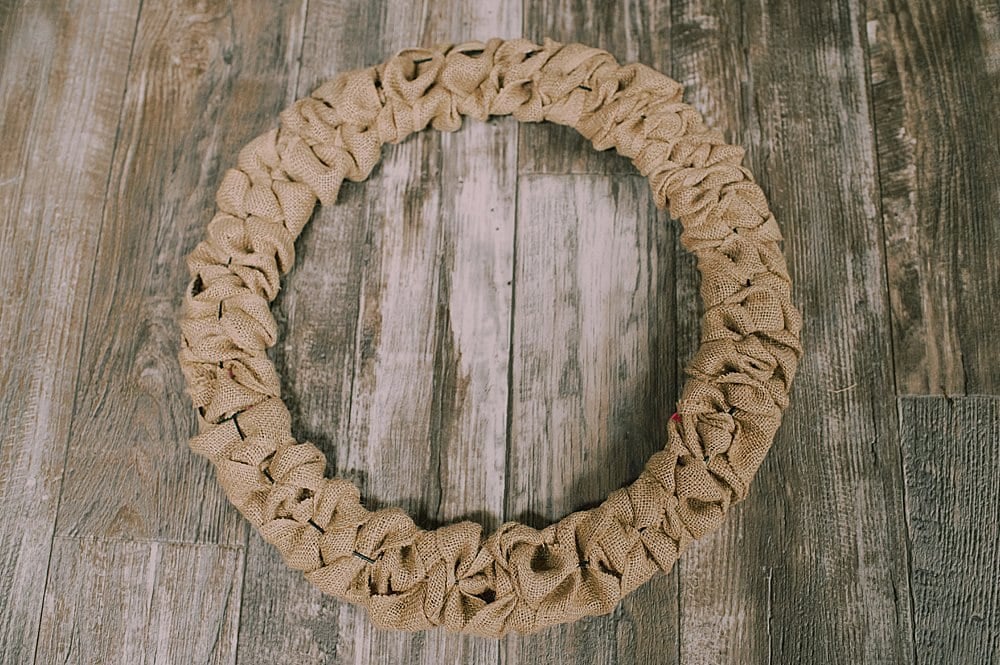 Once you have covered the whole wreath, hot glue any ribbon ends to the back of the wreath, and you are done!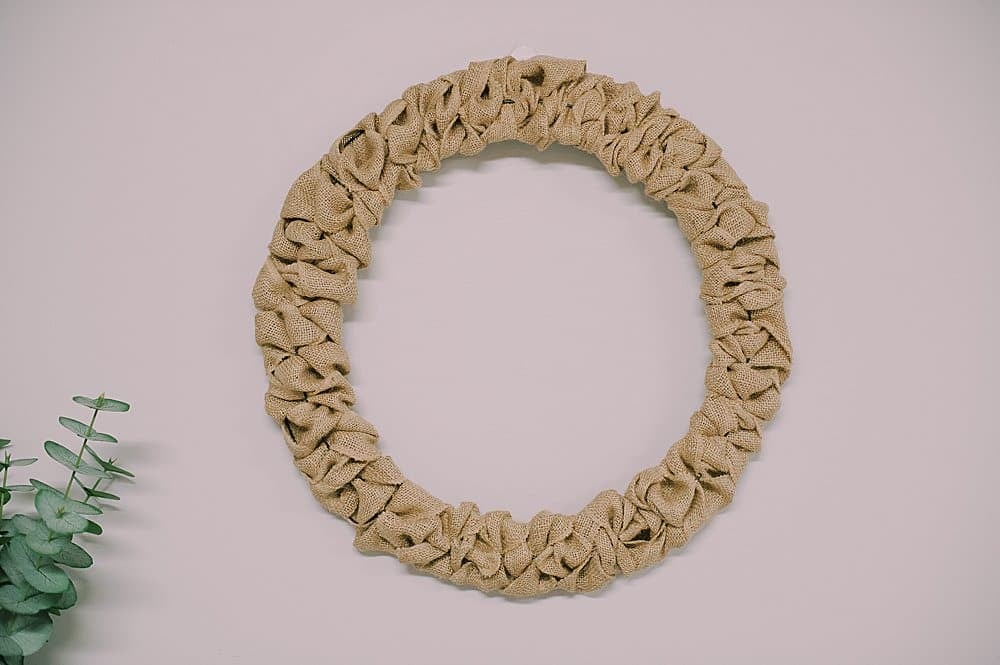 The wreath has a beautiful rustic texture to it.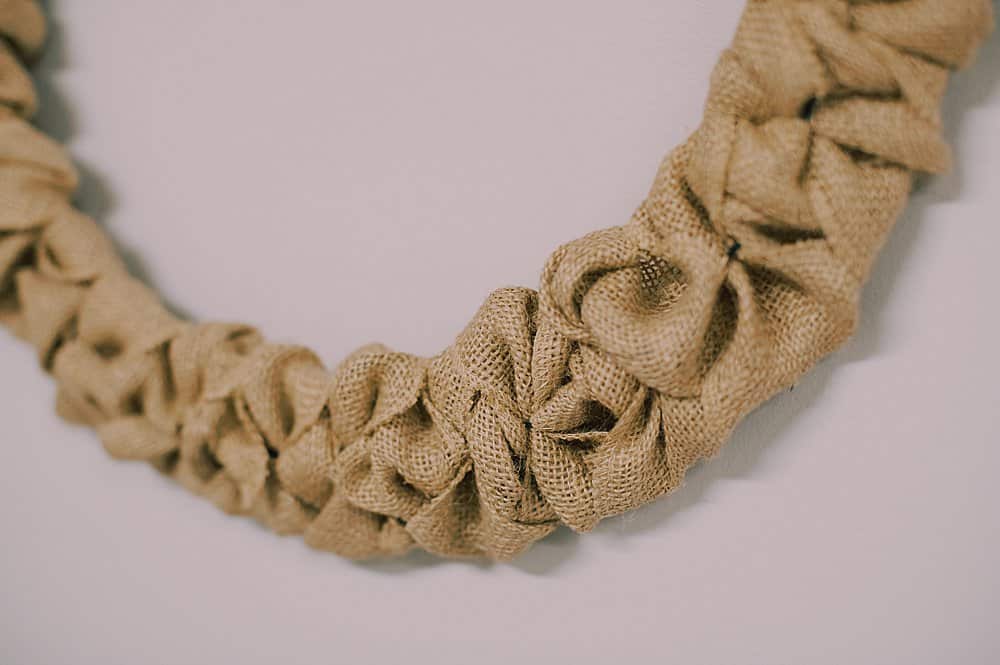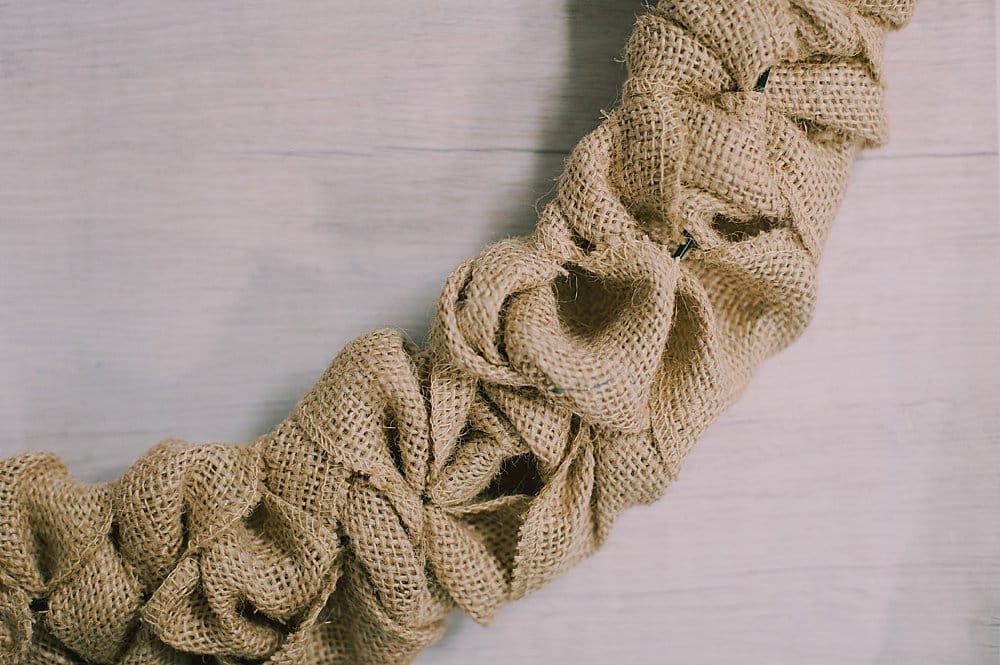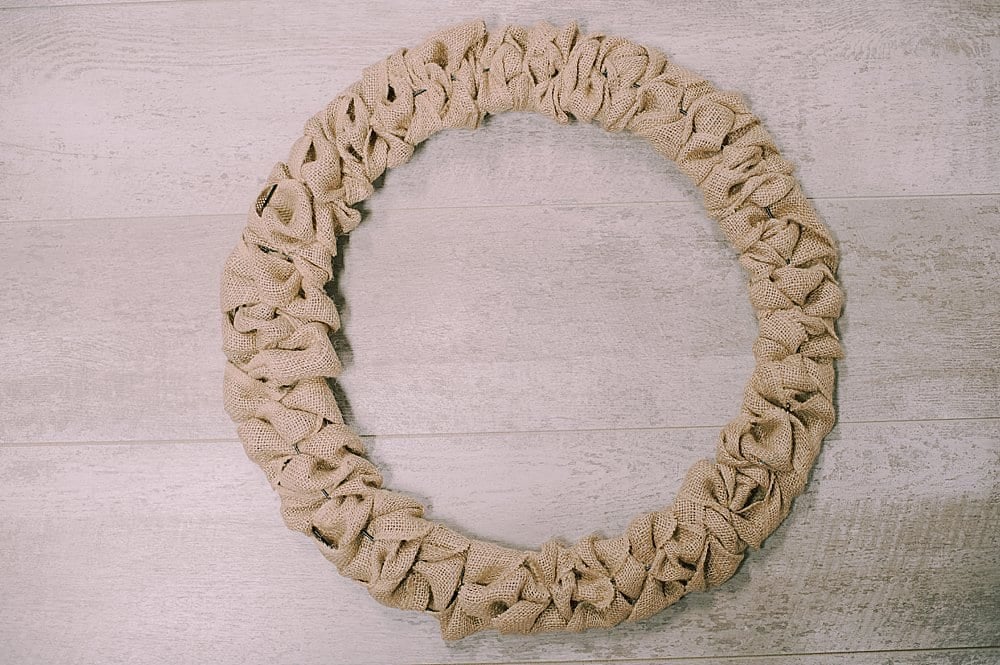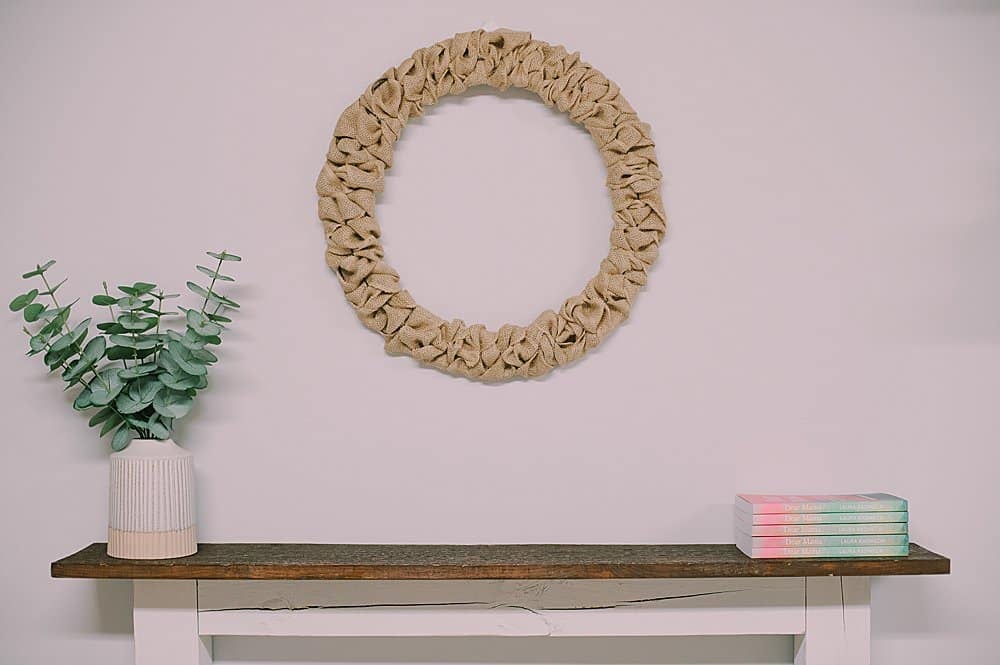 This burlap ribbon wreath is extremely forgiving.
You can't mess it up as long as you weave the ribbon over and under the wires, and snug it up as you go.
It's beautiful on its own as a rustic chic element of your home decor, or you can add ribbon, bows, or other embellishments to dress it up a bit more.