**These posts often contain affiliate links. Please see our disclosure policy for details.**
Learn all about burlap in this FAQ post! Answers to the questions: what is burlap, can you wash burlap, and more.
Are you obsessed with the rustic chic trend that's taken over the world of decor and DIY projects?
We're talking about burlap!
If you're anything like us, you can't get enough of the charming and versatile material that is burlap!
From adding cozy accents to your home to sprucing up your holiday gifts and wrapping, burlap is the perfect addition to any project.
But if you're new to working with this beloved fabric, you might have some questions about how to get started and keep it looking amazing.
We've got you covered with answers to all your burning questions about burlap. So grab your scissors and glue gun, and let's get started on some crafting fun!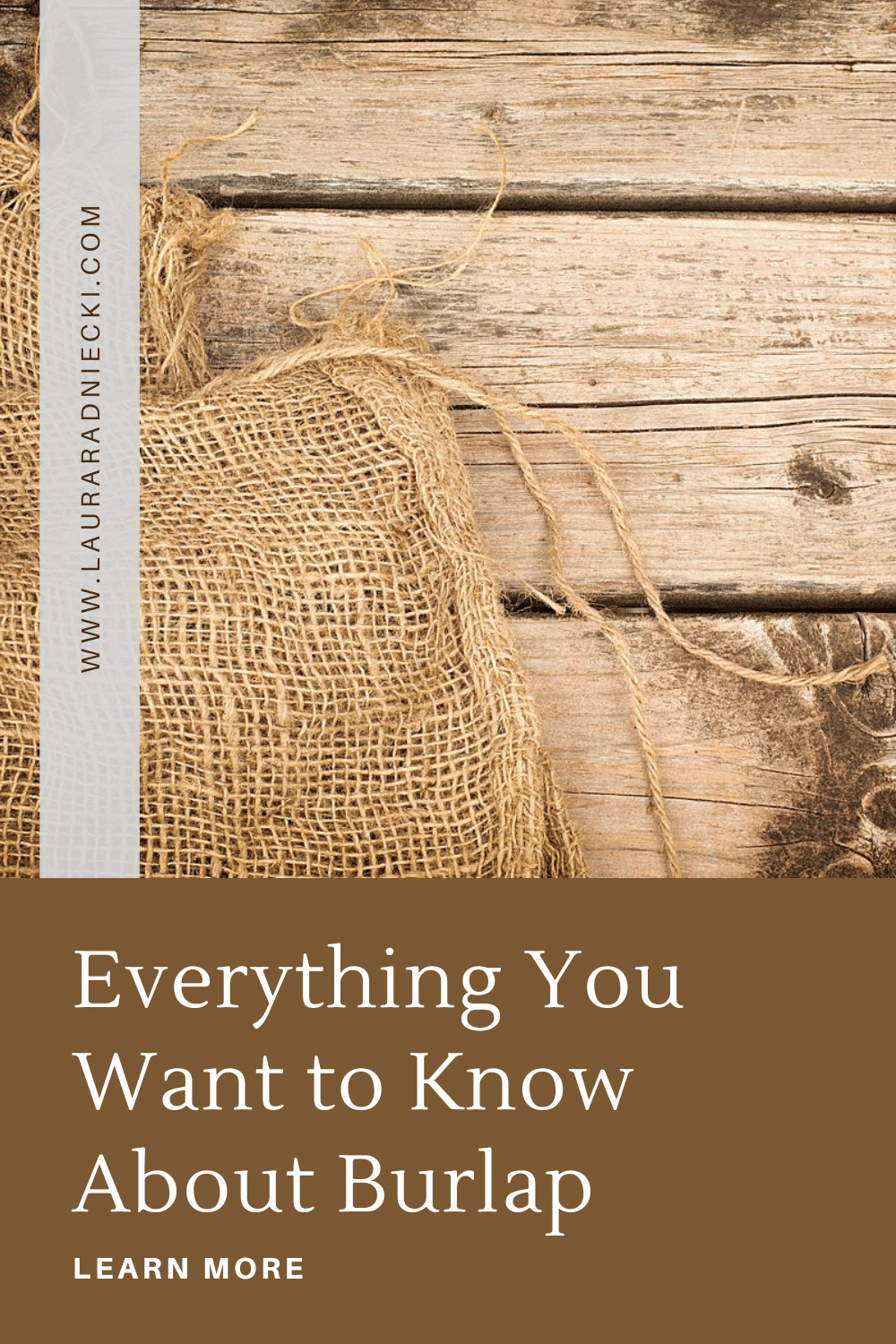 Burlap FAQ – Everything You Want to Know About Burlap
What is Burlap?
Burlap is a coarse and sturdy fabric that is made from natural fibers known for its rough texture and brownish color, which makes it a popular choice for rustic and vintage-themed projects.
Burlap is commonly used for things like bags, table runners, and even home decor.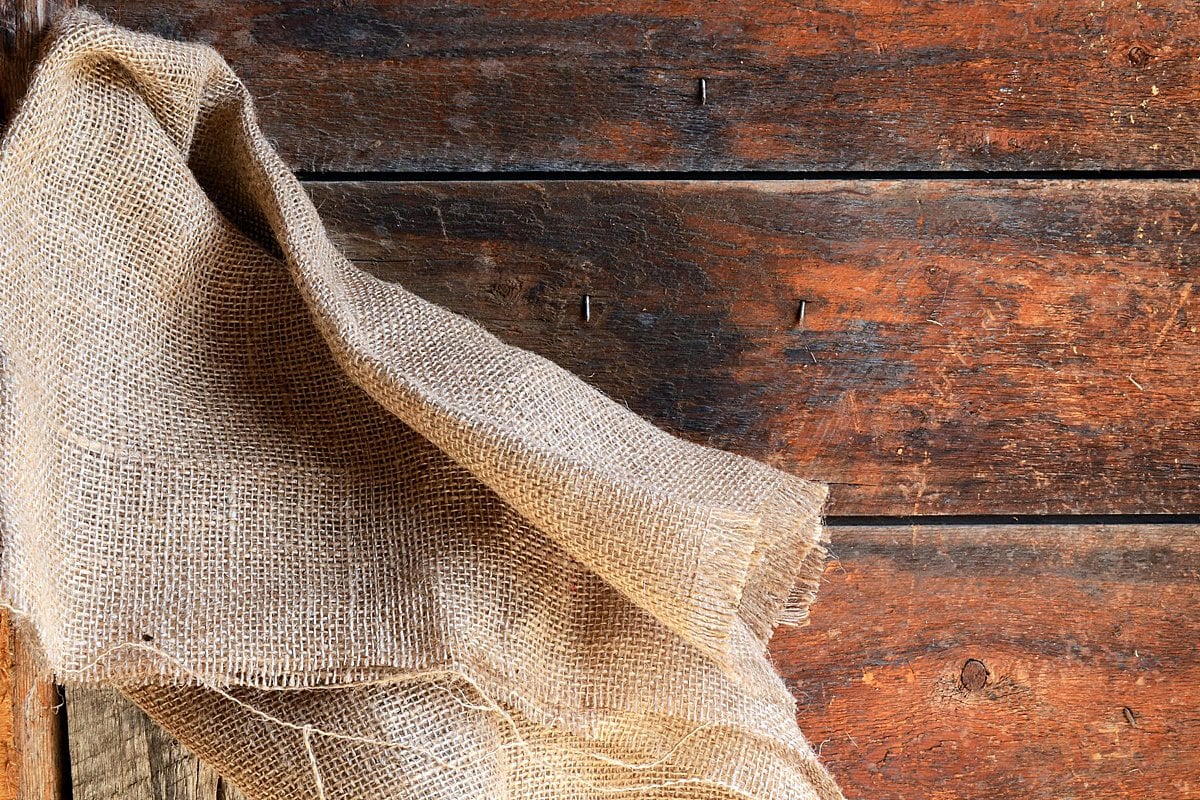 What is Burlap Made Of?
Burlap is made from natural fibers, most commonly jute or sisal.
These fibers are woven together to create a coarse and sturdy fabric that is ideal for a variety of uses.
The natural fibers in burlap make it eco-friendly and sustainable, making it a popular choice for those who are looking for environmentally-friendly materials.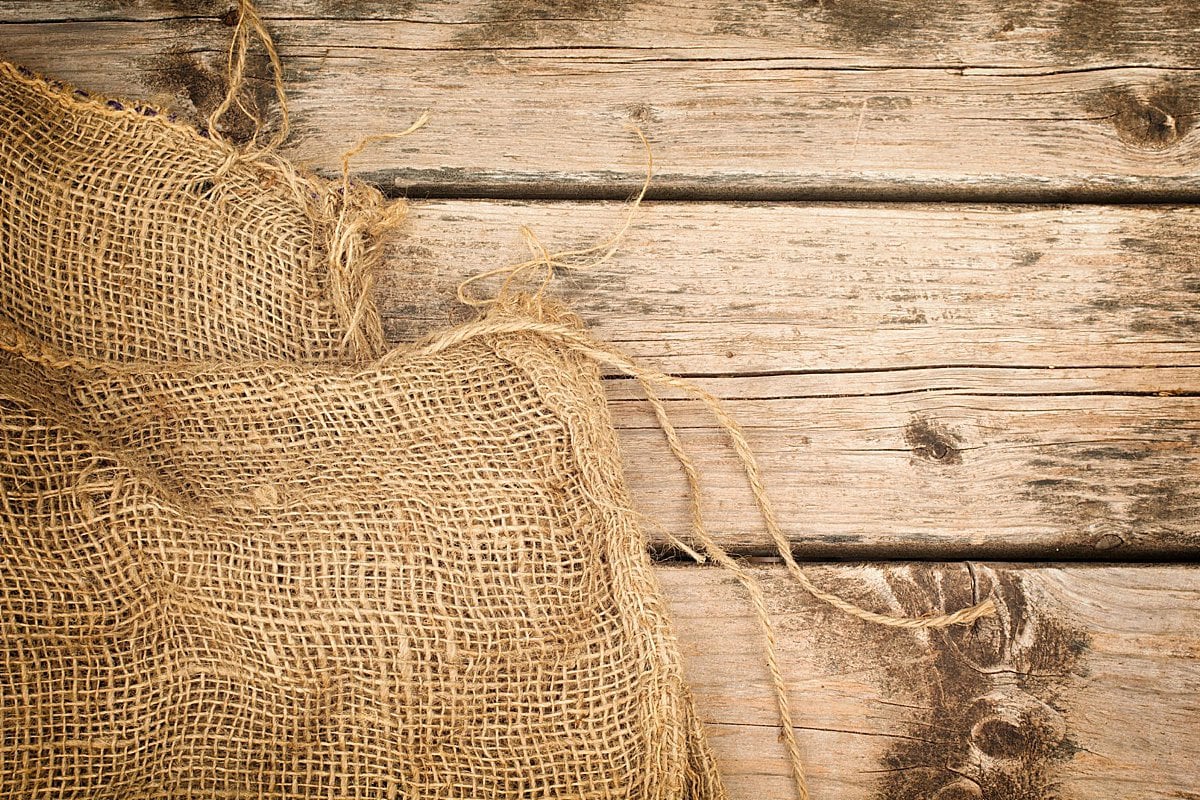 How to Wash Burlap (Can It Be Washed?)
Yes, burlap can be washed, but it requires some special care.
Because burlap is made from natural fibers, it can shrink and lose its shape if it's washed in hot water or put in the dryer.
To wash burlap, it's best to use cold water and a gentle detergent.
Handwashing is recommended, but if you must use a washing machine, use the gentle cycle.
After washing, lay the burlap flat to dry.
Can You Iron Burlap?
Yes, burlap can be ironed. But because burlap is a natural fiber, it can scorch and melt if it's ironed at a high temperature.
To iron burlap, it's best to use a low-heat setting and a pressing cloth. A pressing cloth is a piece of fabric that is placed over the burlap to protect it from direct heat.
Iron the burlap gently and avoid pressing too hard.
Where to Find Burlap
Burlap can be found at many craft and fabric stores, as well as online retailers like Amazon.
It's also commonly available at gardening stores, where it's used for things like weed control and erosion prevention.
If you're looking for a specific type of burlap, such as colored or printed burlap, it's best to shop online where you'll find a wider selection.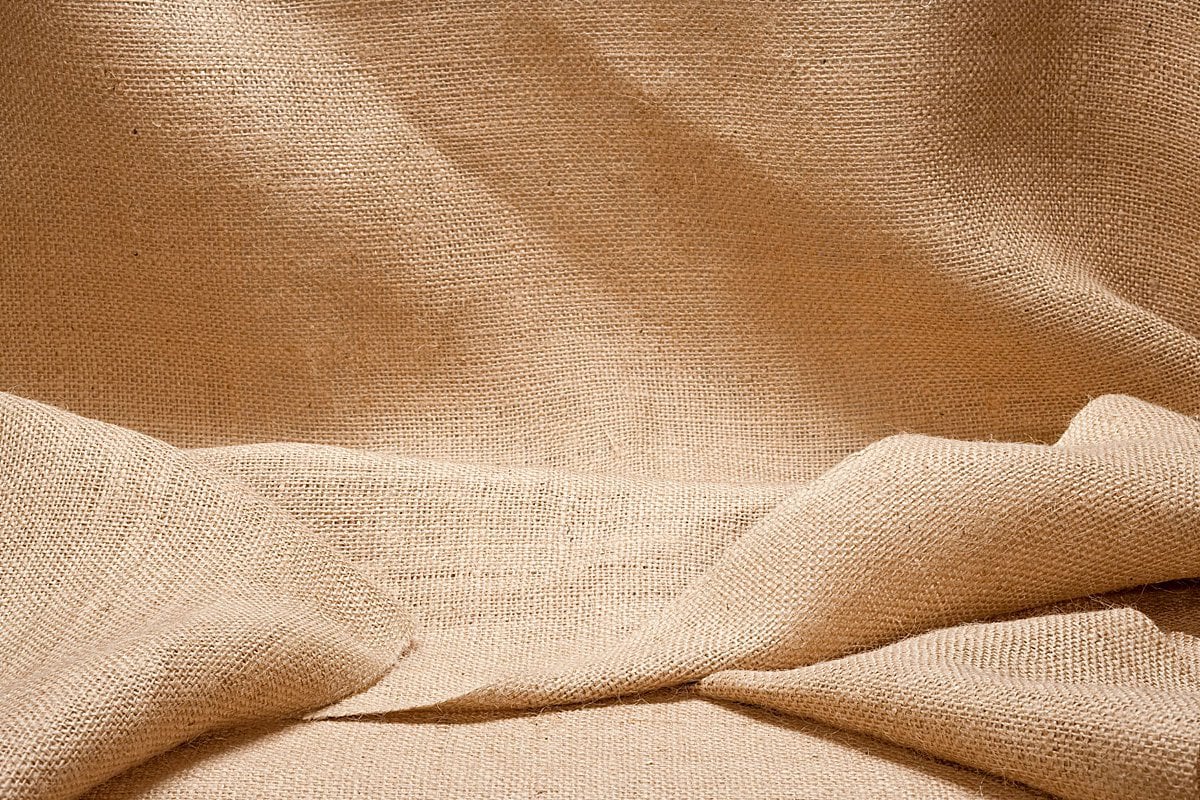 – – – – –
Now that you're a burlap pro, it's time to dive into some exciting burlap projects like crafting this charming Burlap Rosette Ornament or the beautiful Burlap Leaf Garland!
Let the fun begin!