**These posts often contain affiliate links. Please see our disclosure policy for details.**
Learn how to make a DIY jute wreath using jute rope and a wire wreath form from the Dollar Tree in this simple craft tutorial!
Recently, we made a star wreath using a wire wreath frame in the shape of a star, and jute rope from the Dollar Tree.
It was a huge hit, and we added red, white, and blue felt balls to make it Fourth of July – ready!
Today, we are using a circle wreath frame and jute rope to make a beautiful jute rope wreath!
Here's how to do it!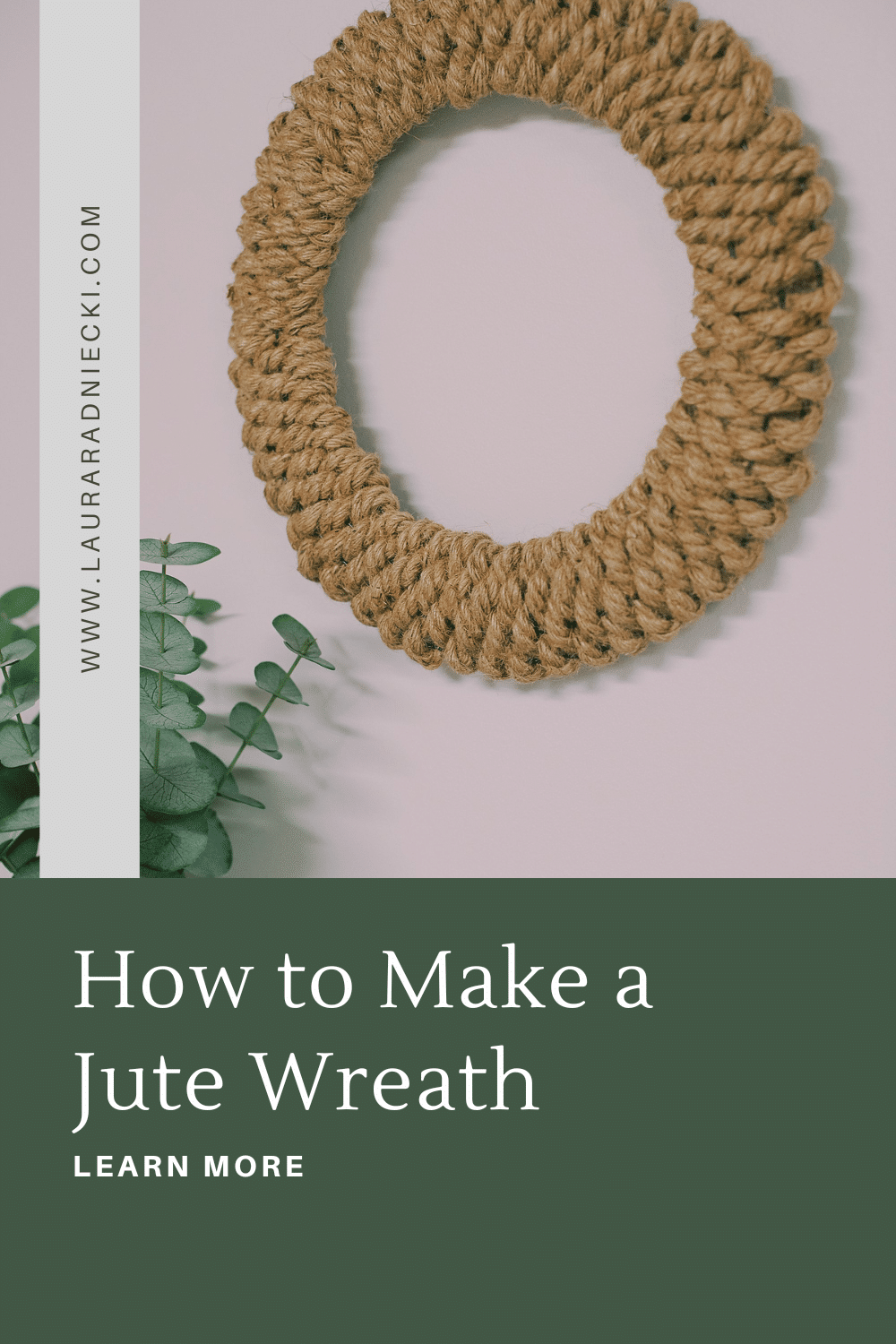 How to Make a Jute Wreath
Step 1. Gather Supplies
Supplies Needed:
Hot Glue Gun and Glue
Scissors
Step 2. Using the same technique as the star wreath, wrap the jute rope under, over, under, over the wire of the wreath frame in an alternating pattern.
Then, continue to weave it in and out of the wire frame using the same over, under, over, under method coming back the other way.
(Starting at the left outermost wire of the wreath frame, bring the jute under it.)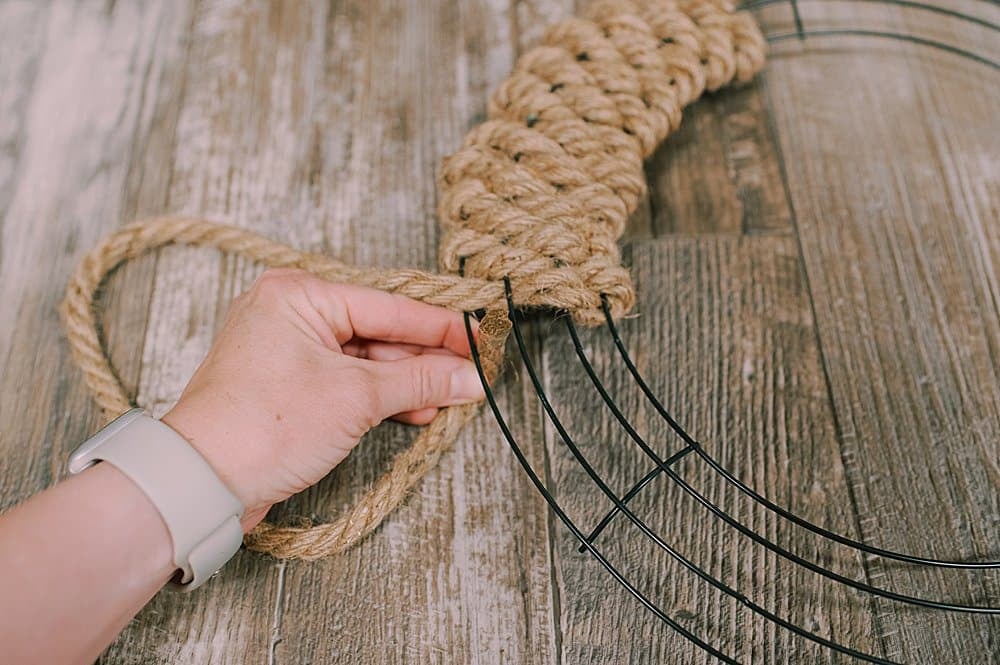 Then go over the next wire.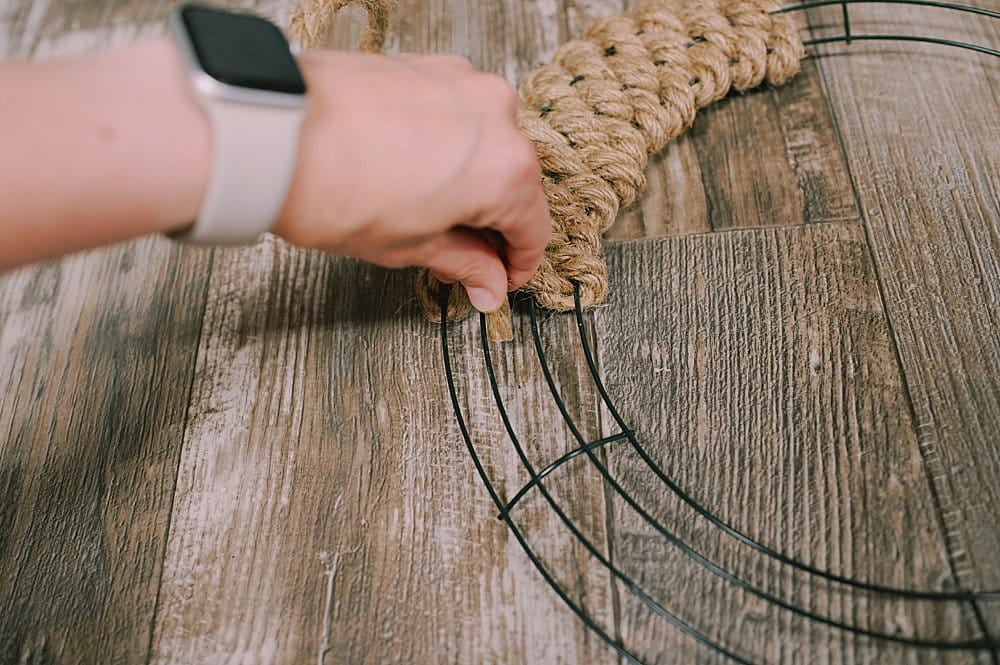 Then under the third wire (hidden beneath my fingertips).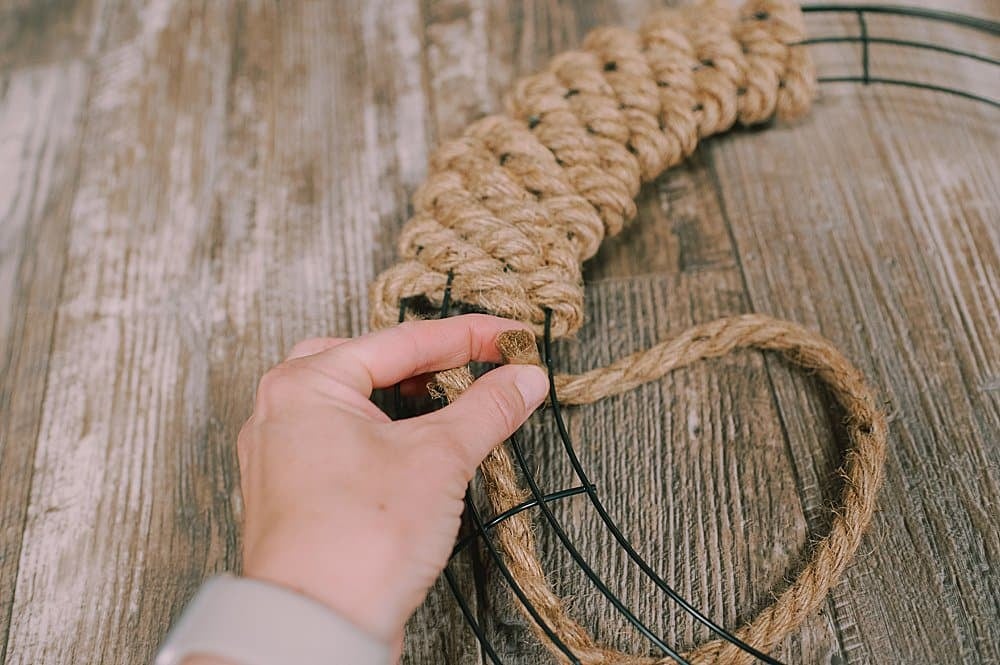 Finally, over the innermost wire of the frame.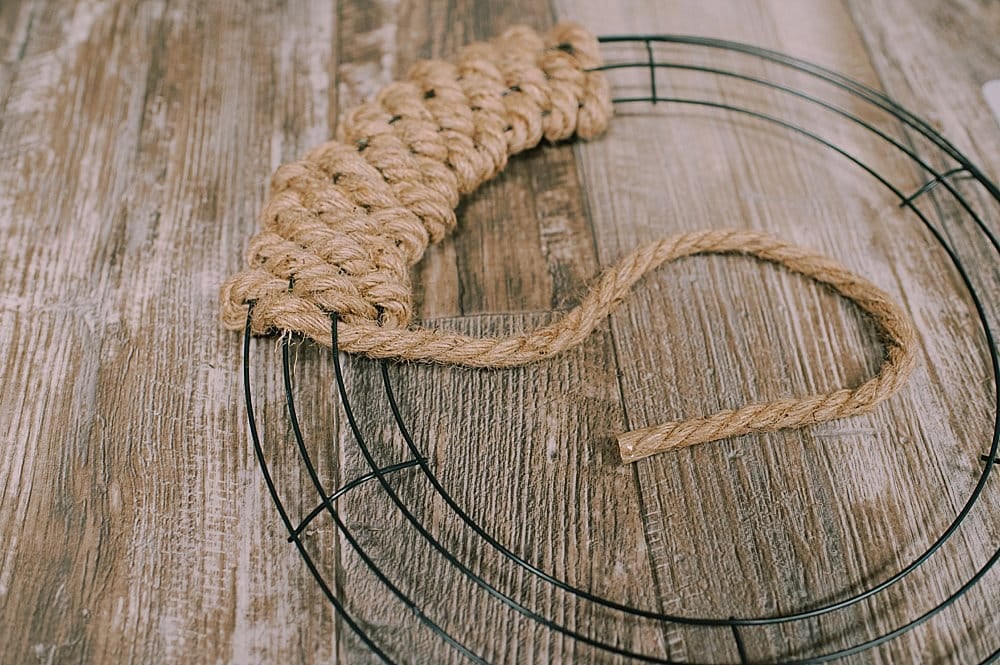 Then, bring the jute rope back again, starting by going under the innermost wire, then over the next one, under the next, and over the outer wire.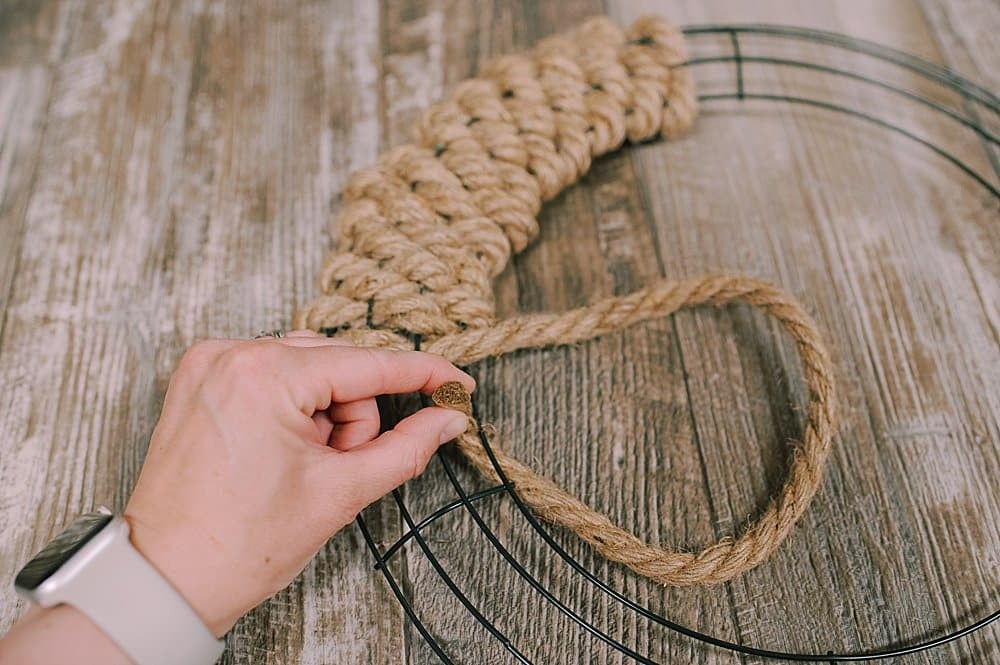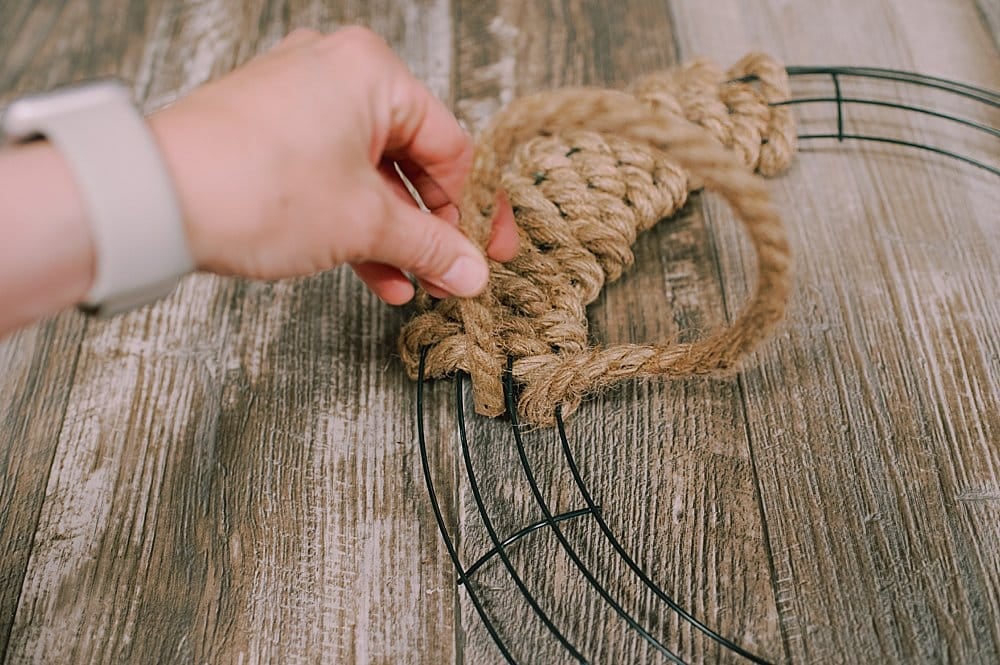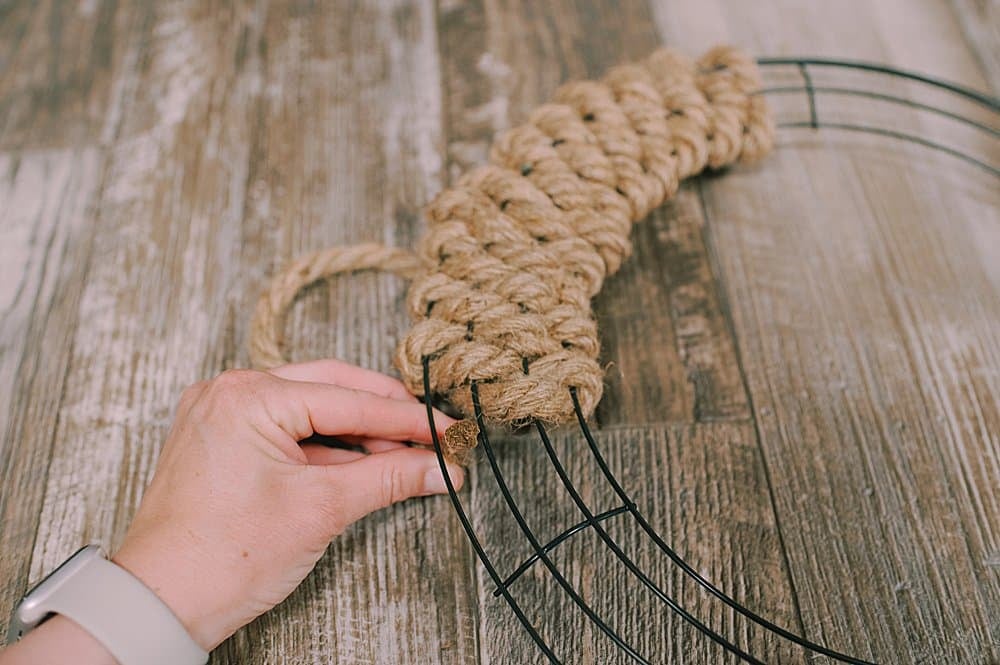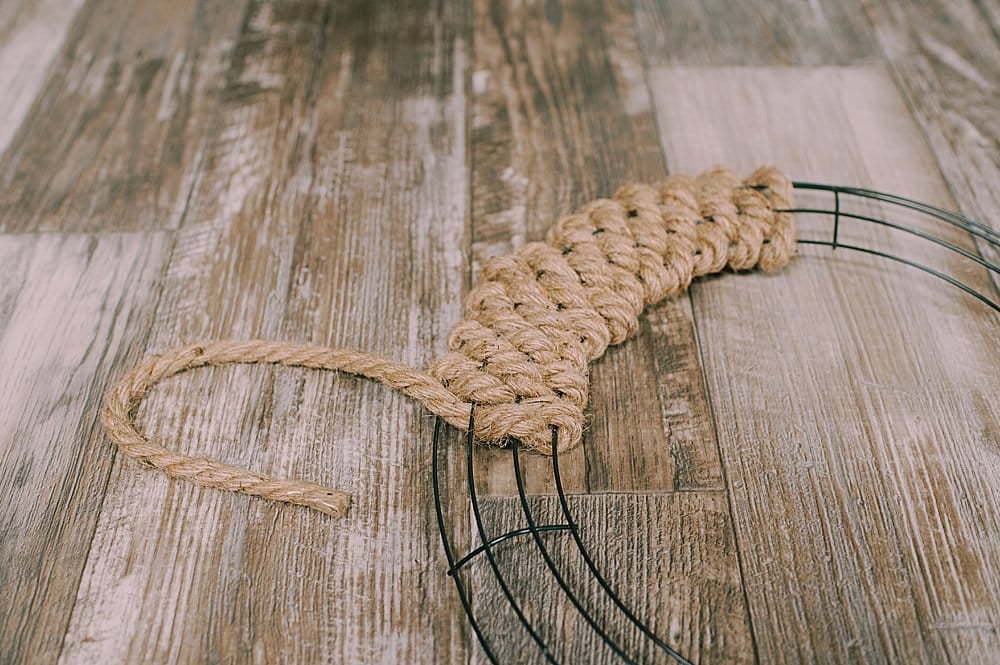 Step 3. Continue this alternating pattern of over, under, over, under, and then back again.
Snug up the jute rope every so often to make sure the wreath is dense without any visible gaps.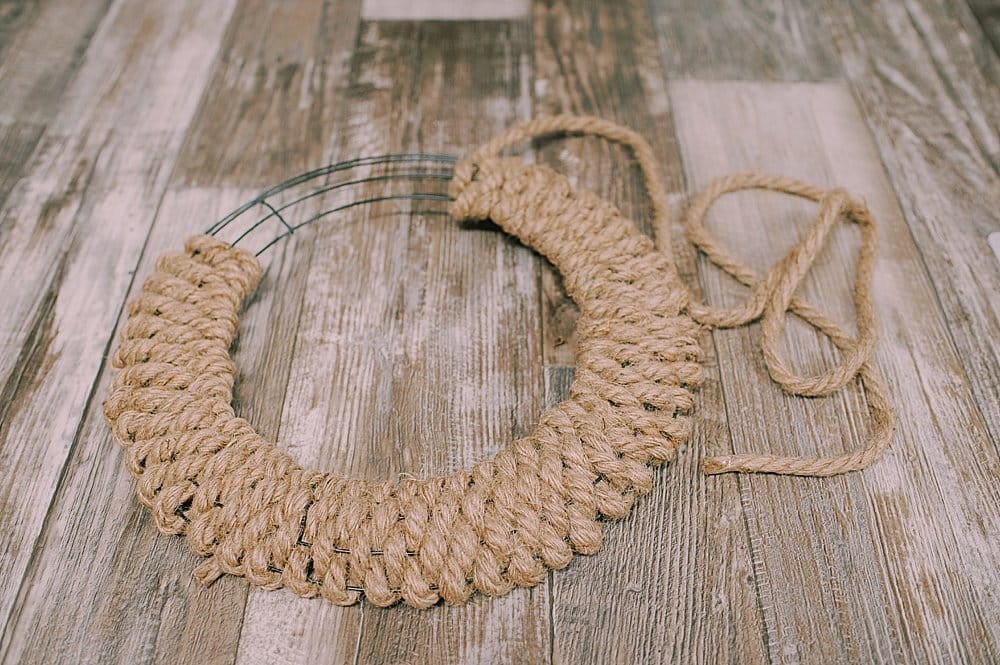 Step 4. Continue weaving the jute in and out until the entire circular wreath is filled.
Hot glue the jute to the back side of the wreath to secure it.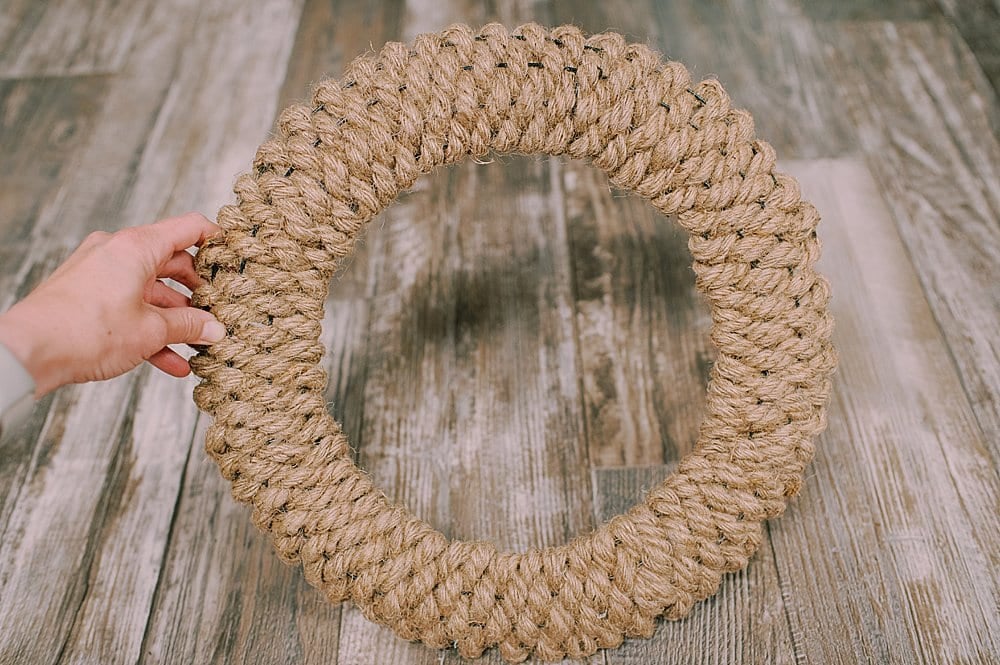 That's it! Your jute rope wreath is done!
You can see the texture that is created by the alternating over/under/over/under pattern of the rope and the wreath frame.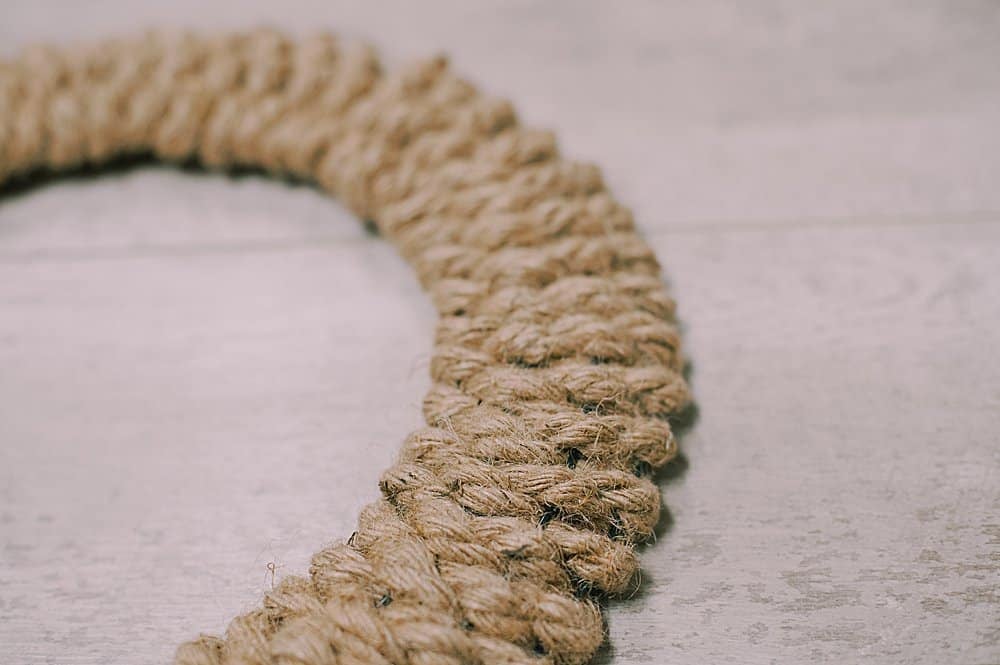 Display the wreath on a shelf, hang it up on a nail, or hot glue a loop of twine to the back so you can hang it up on a hook.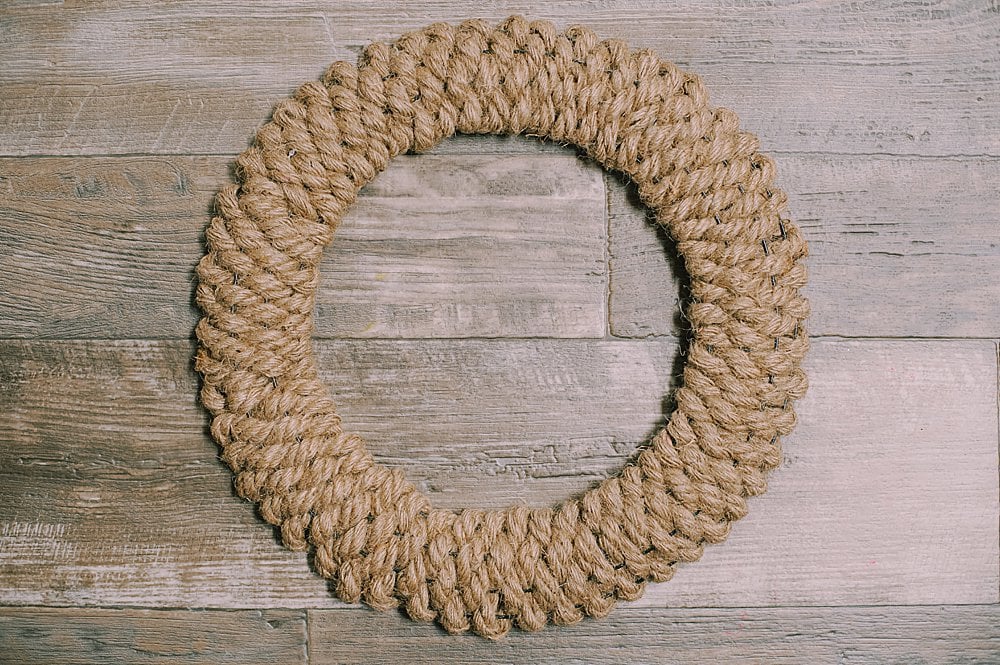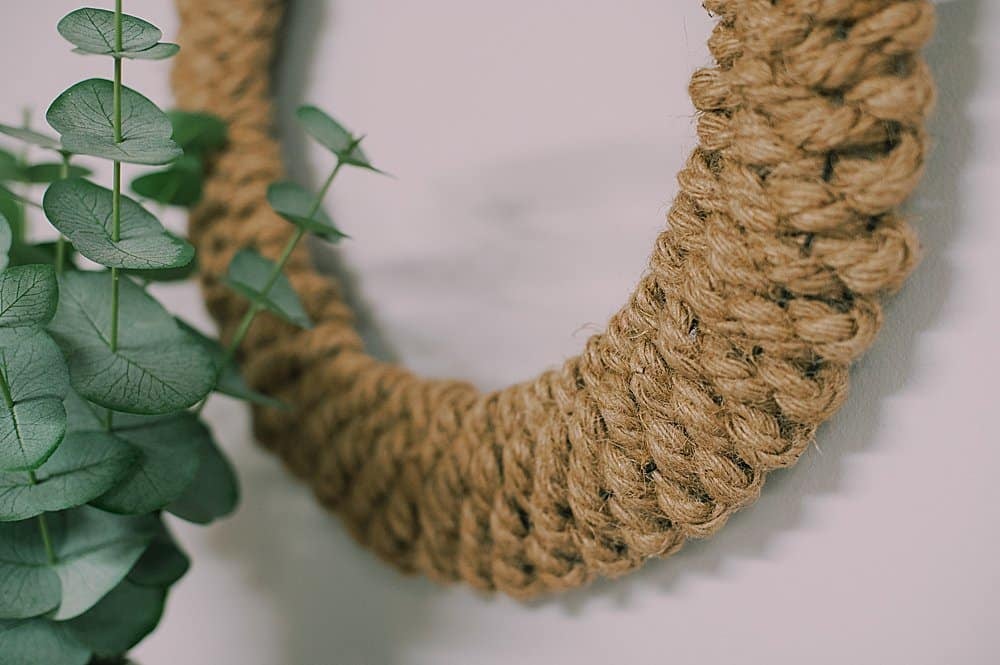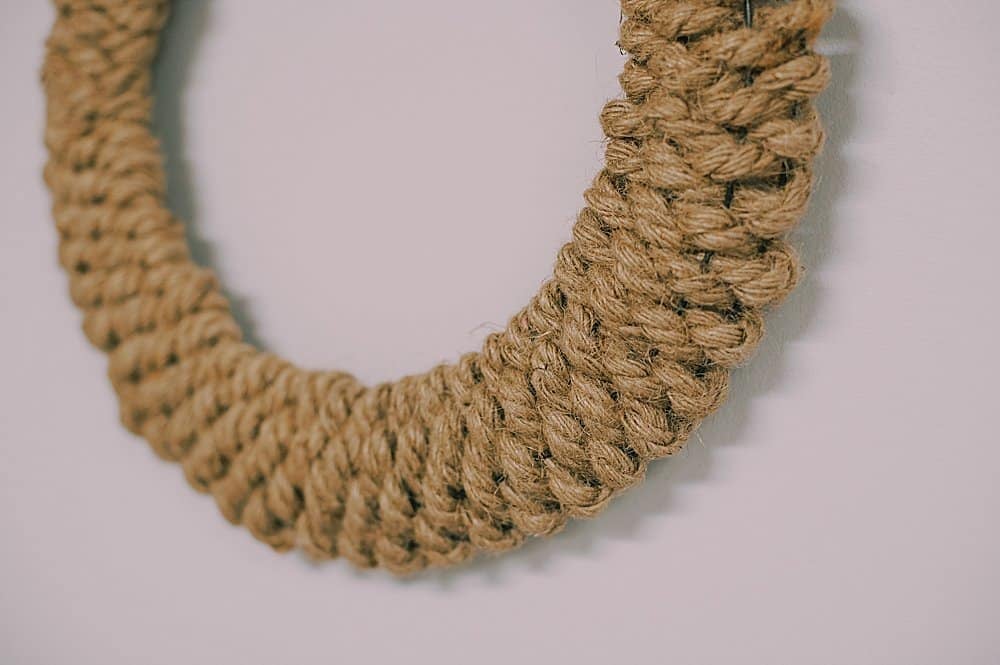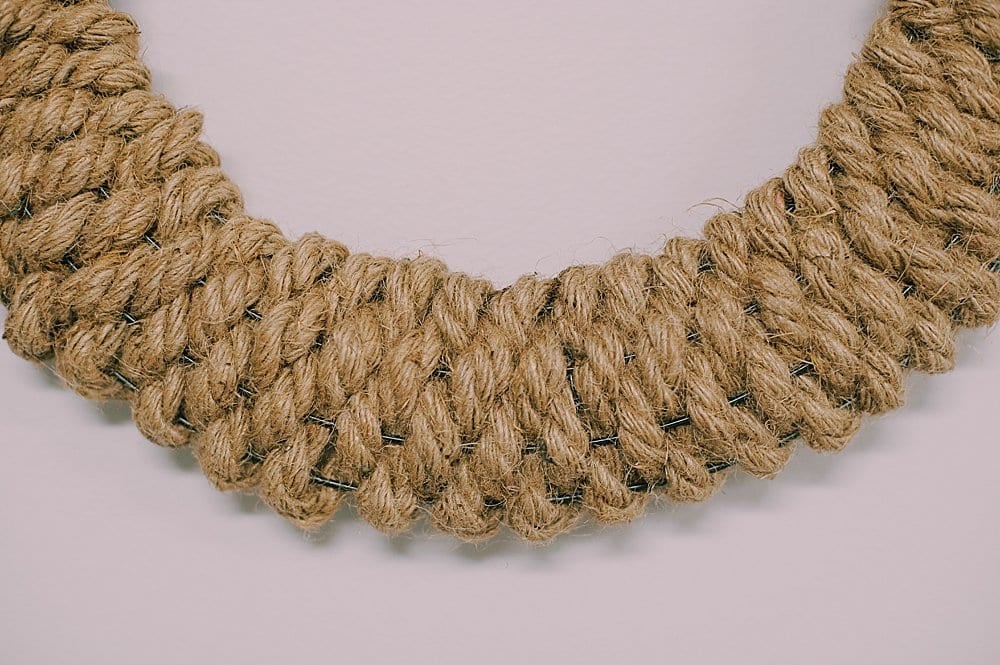 However you choose to display it, this beautiful wreath is a showstopper!
It's classic, rustic, and visually interesting all by itself.
You can also customize it if you want, by adding ribbon, flowers, felt balls, or other fun embellishments to it!