**These posts often contain affiliate links. Please see our disclosure policy for details.**
Learn how to make a DIY burlap Halloween wreath for your spooky fall celebrations with our easy step-by-step tutorial guide!
We have made all kinds of different wreaths on the blog, including some burlap ribbon wreaths that have been beautiful!
Today, we are going to put a Halloween spin on a traditional burlap ribbon wreath, and use black and orange polka dot ribbon!
We're going to make a festive fall wreath that is perfect to add to your Halloween decor.
Here's how to make it!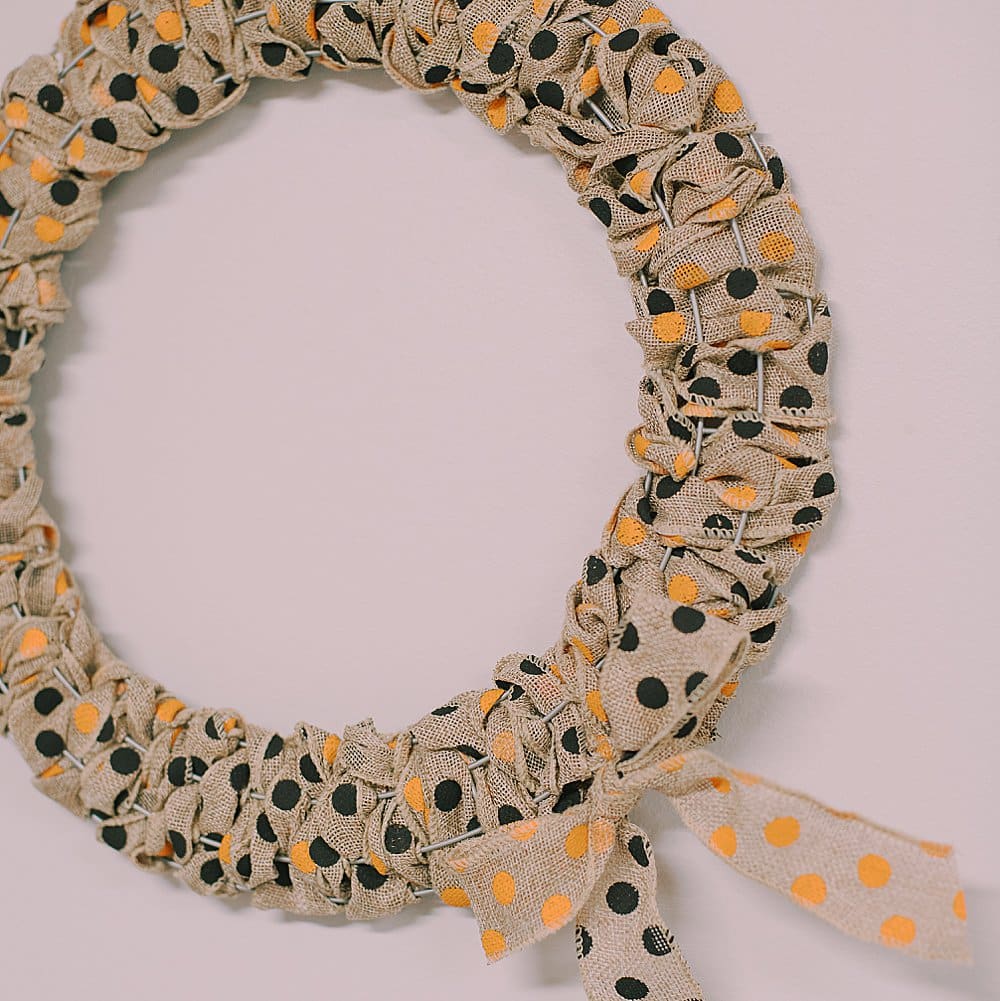 How to Make a Burlap Halloween Wreath
Step 1. Gather Supplies
Supplies Needed:
Burlap Ribbon – (we are using polka dot ribbon in black and orange from the Dollar Tree)
Scissors
Hot Glue Gun and Glue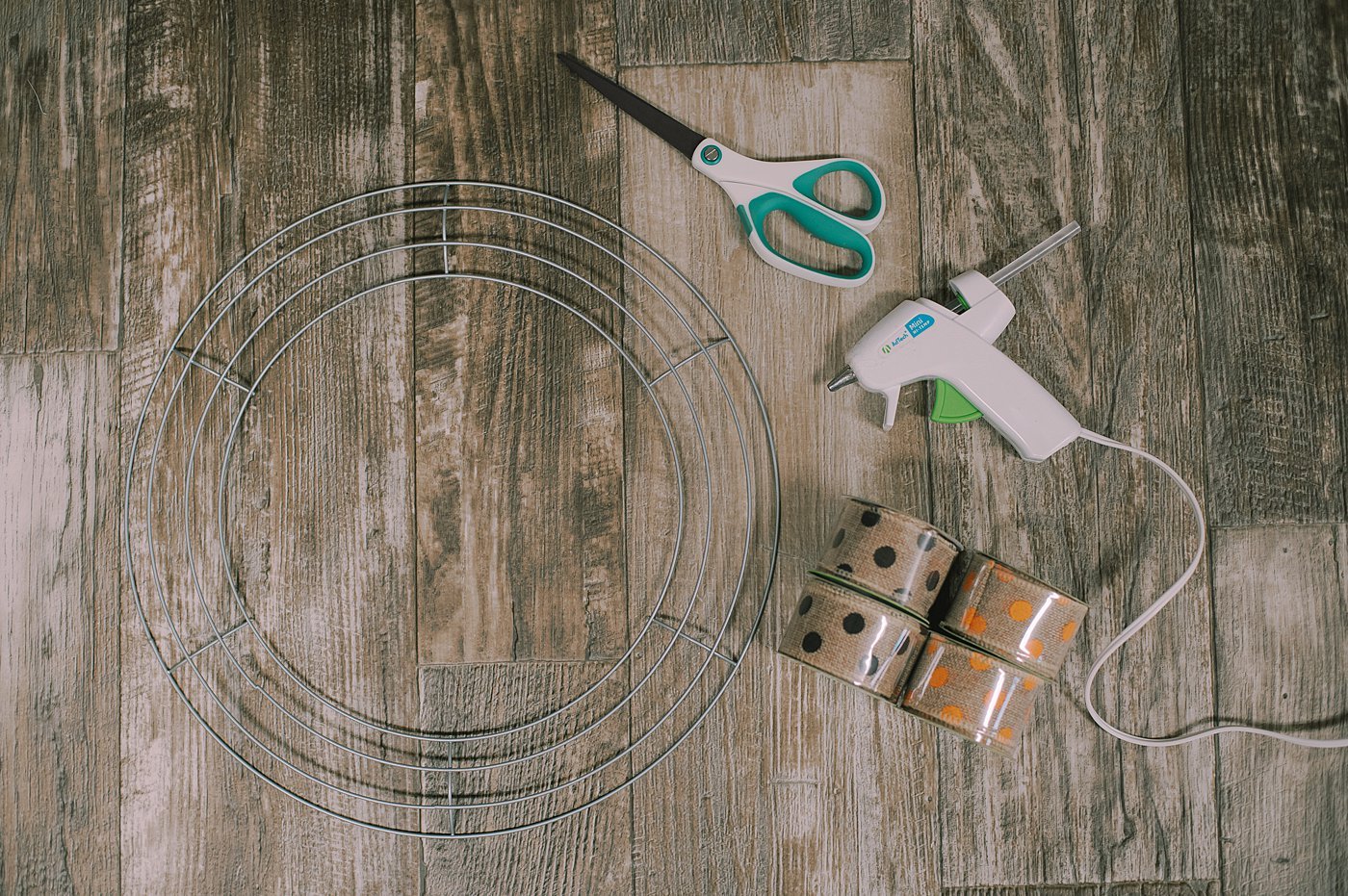 Step 2. Using the general technique used in this burlap ribbon wreath tutorial, wind the ribbon over, under, over, under the wires in the wreath frame.
I worked with both colors of ribbon, first threading the black one through and then the orange.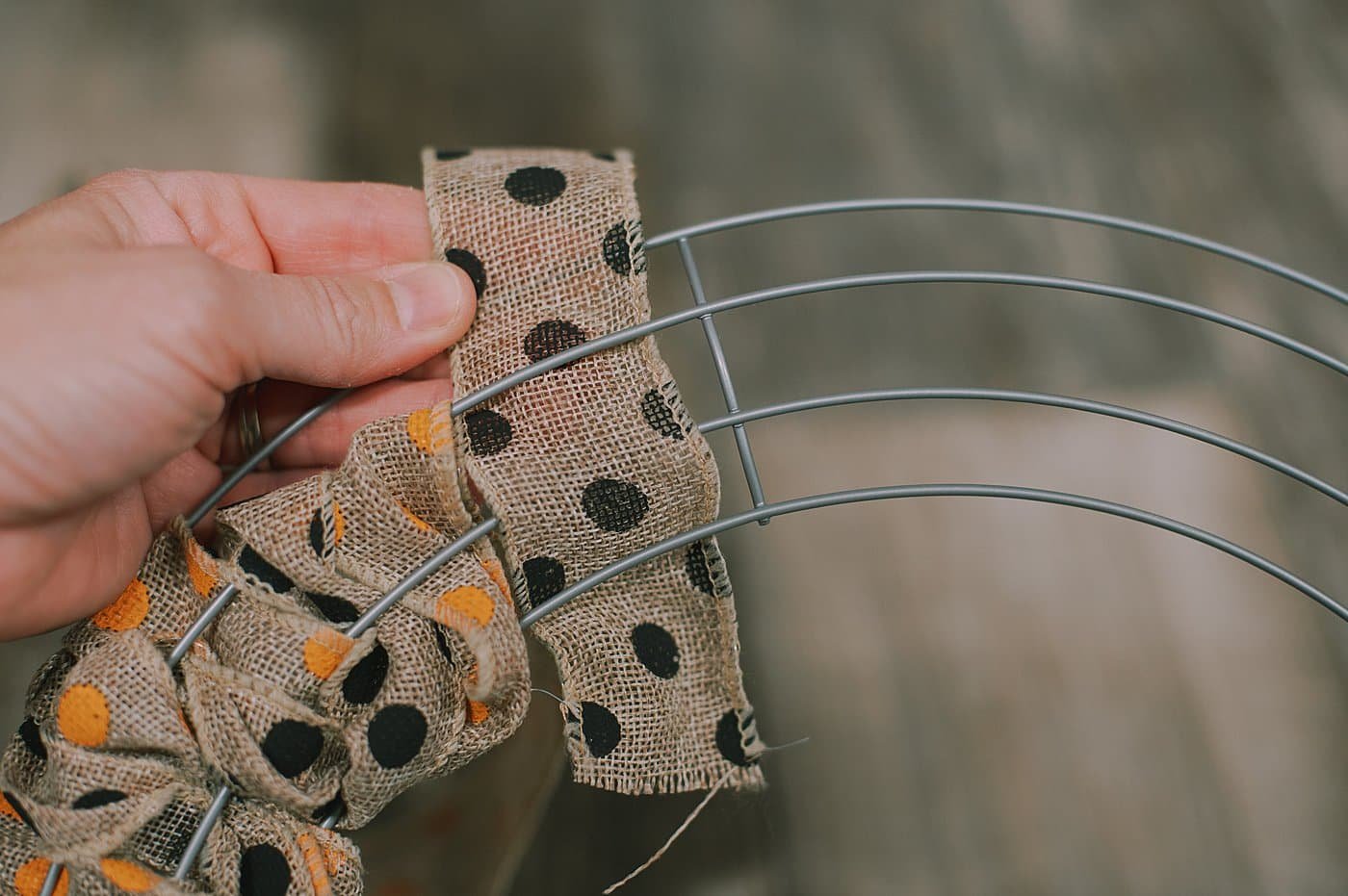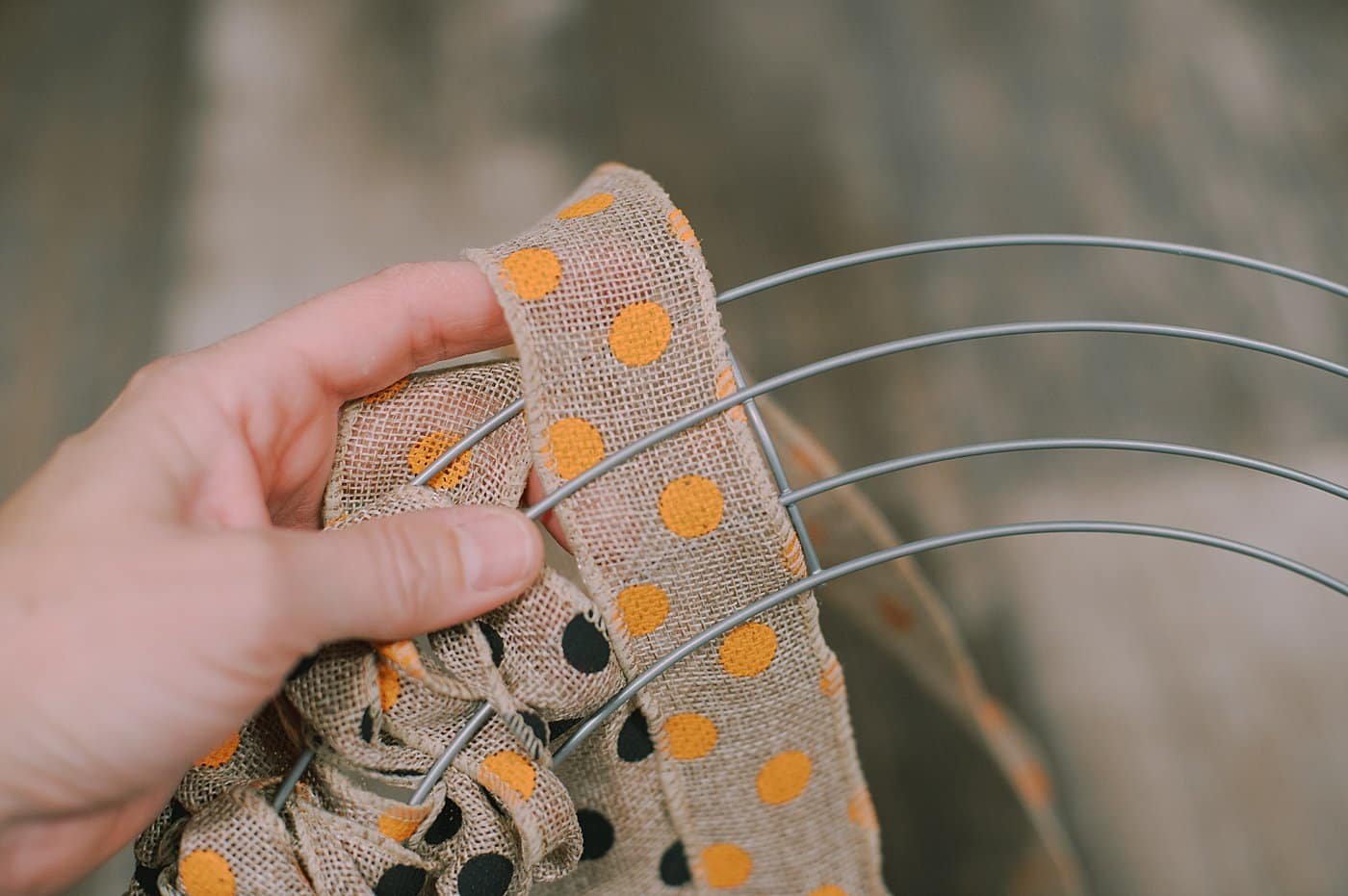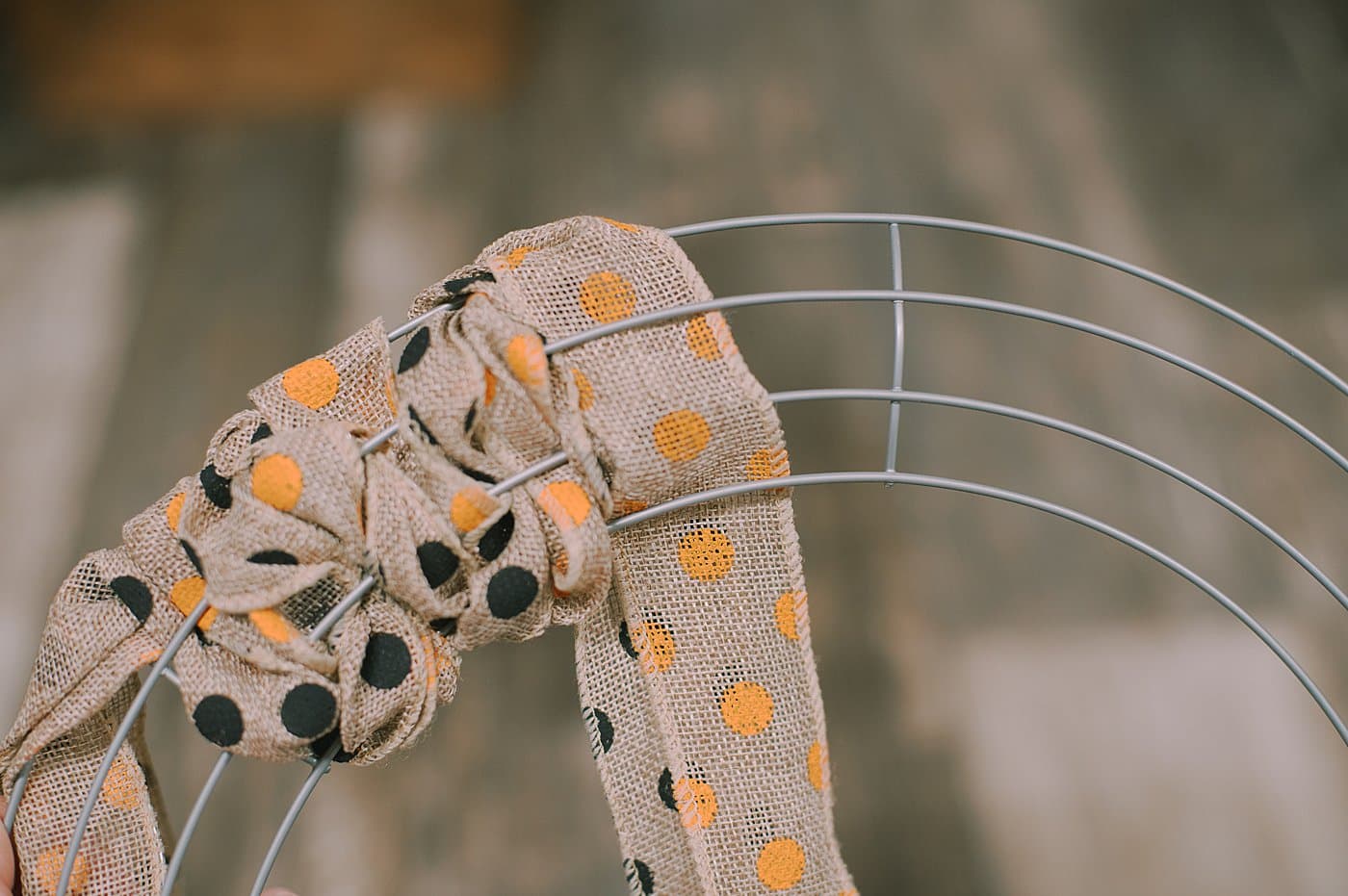 Then I came back again with the black and followed with the orange.
Over, under, over, under. Snugging up the burlap as I went.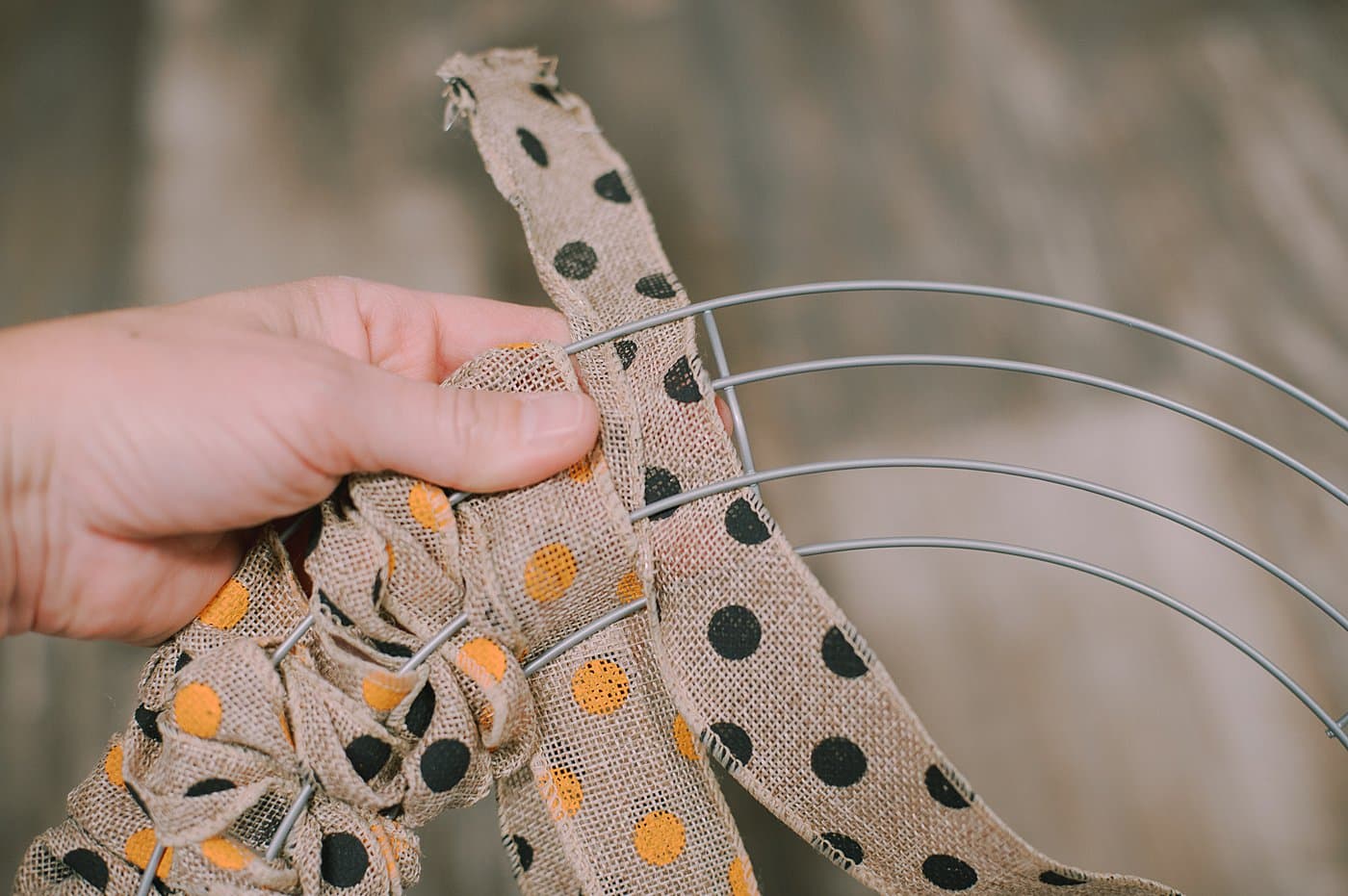 (Revisit this burlap ribbon wreath tutorial to see a more detailed description of how to thread the burlap ribbon.)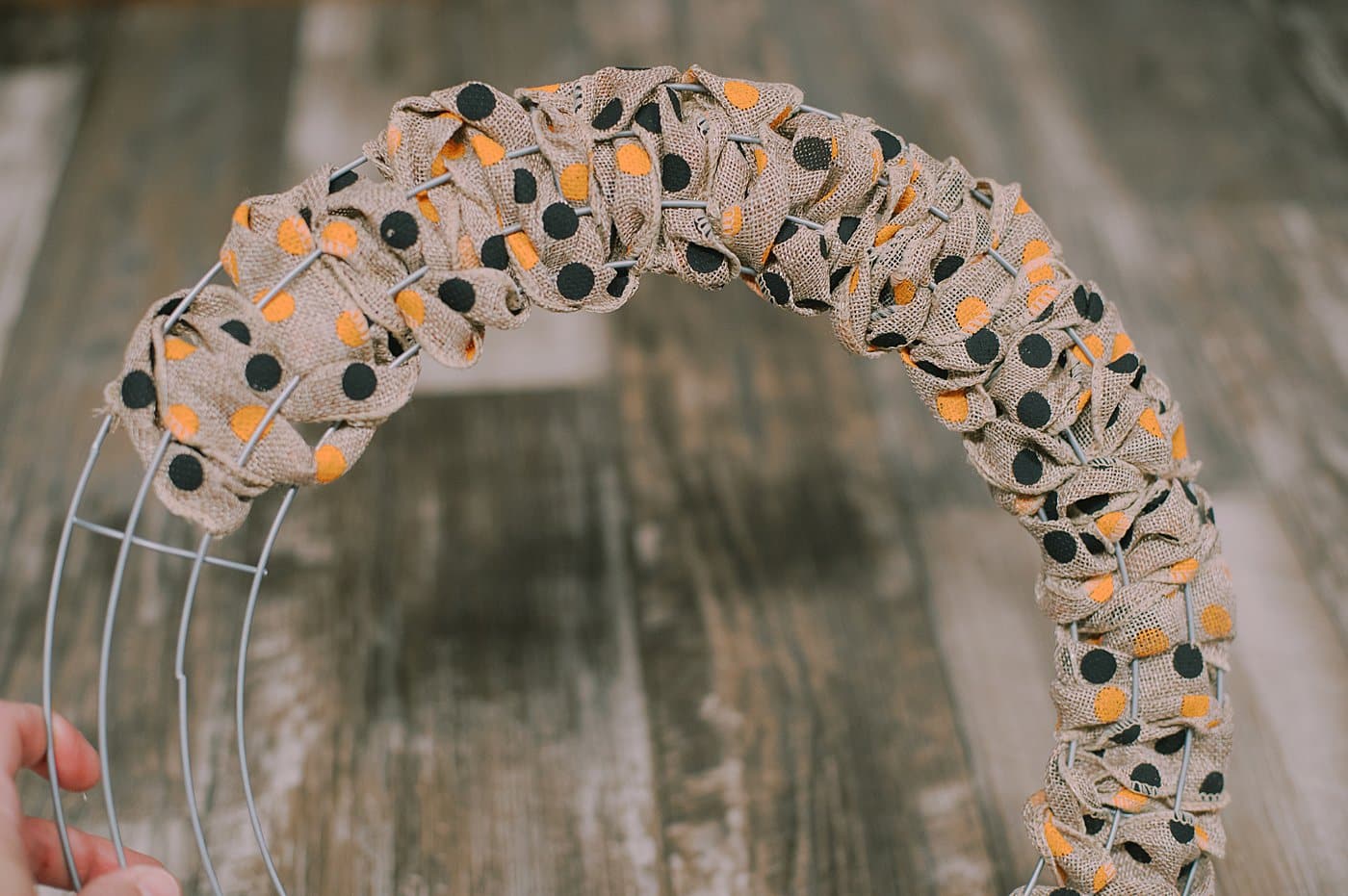 I kept threading the ribbon onto the wreath frame as I went around the circle.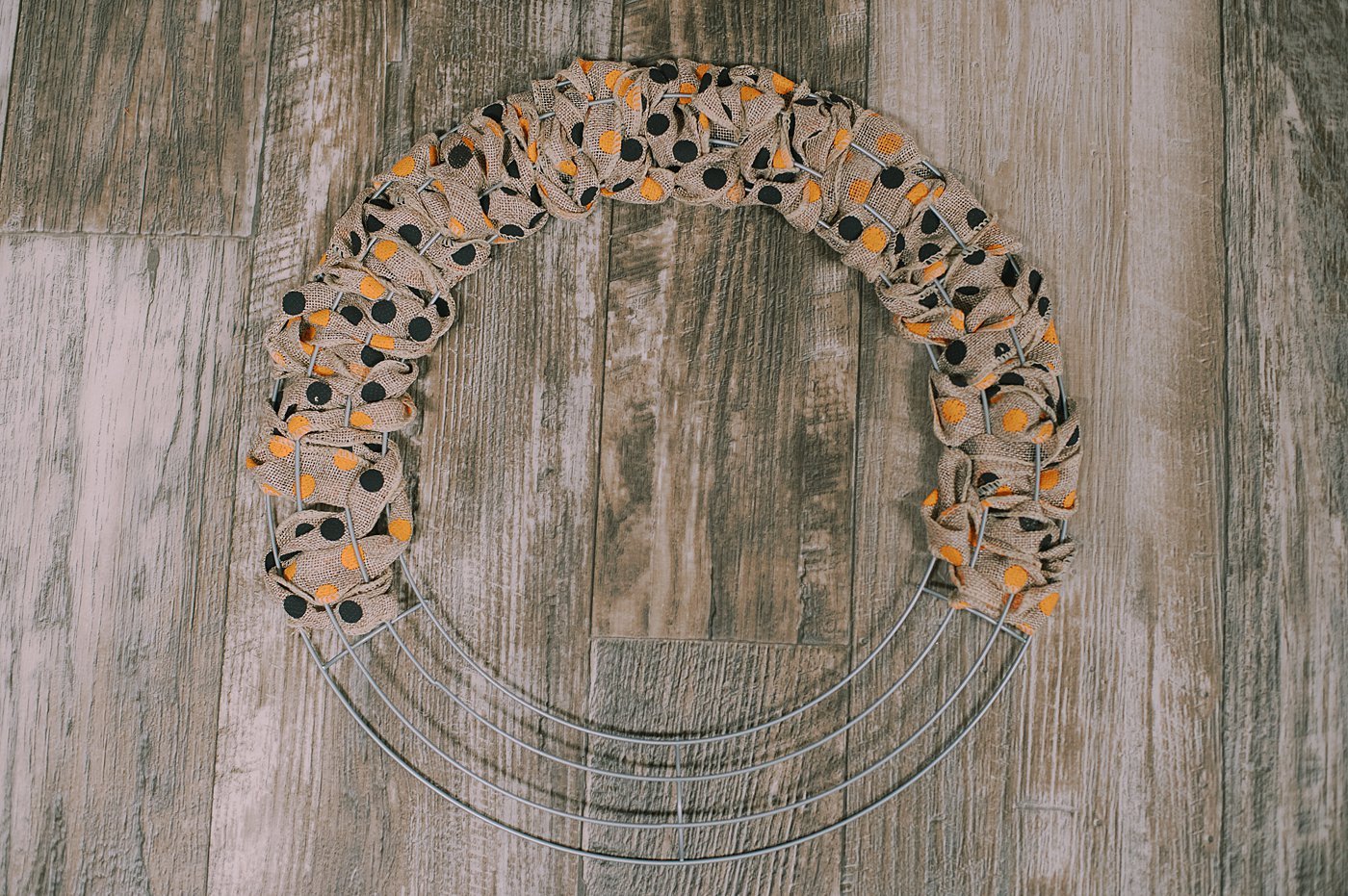 Step 3. Tie a bow with the remaining burlap ribbon to finish it off.
When the whole wreath was covered, there were two remaining tails of burlap ribbon – one of each color.
Those are the ends that I tied into a bow to finish off the wreath.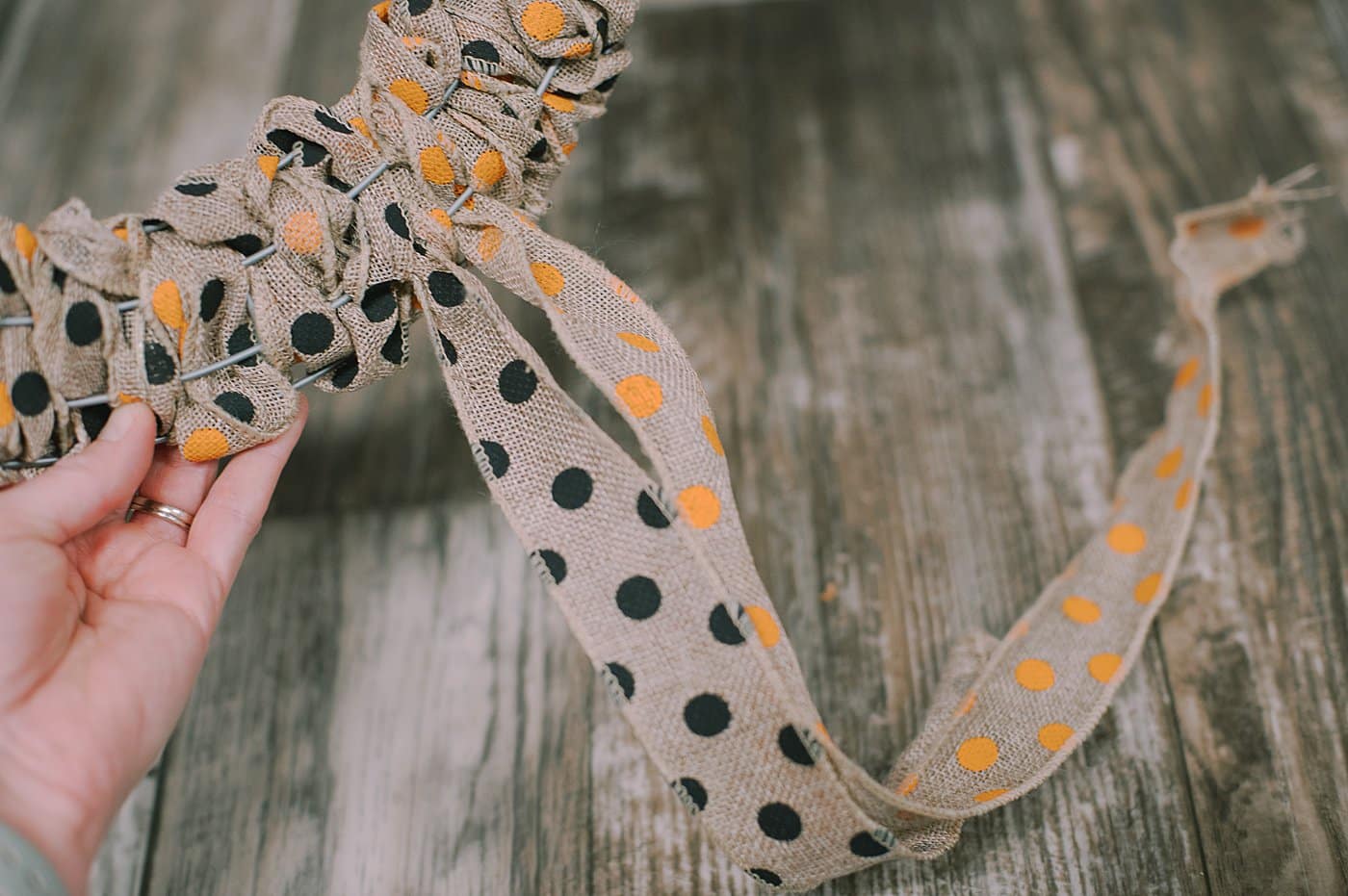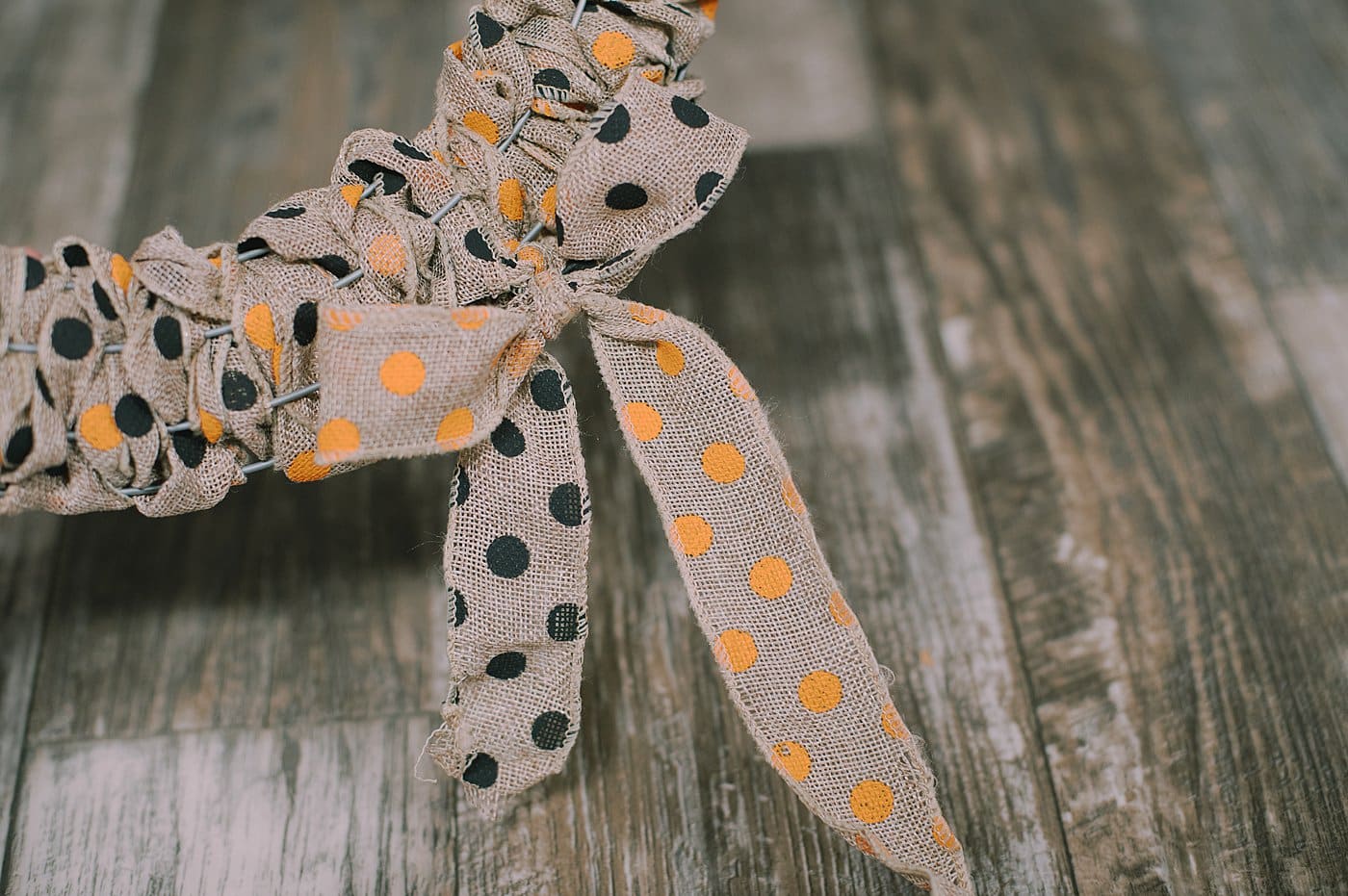 Step 4. Trim the two tails of burlap ribbon so the edges are clean.
That's it!
Your Halloween wreath is finished!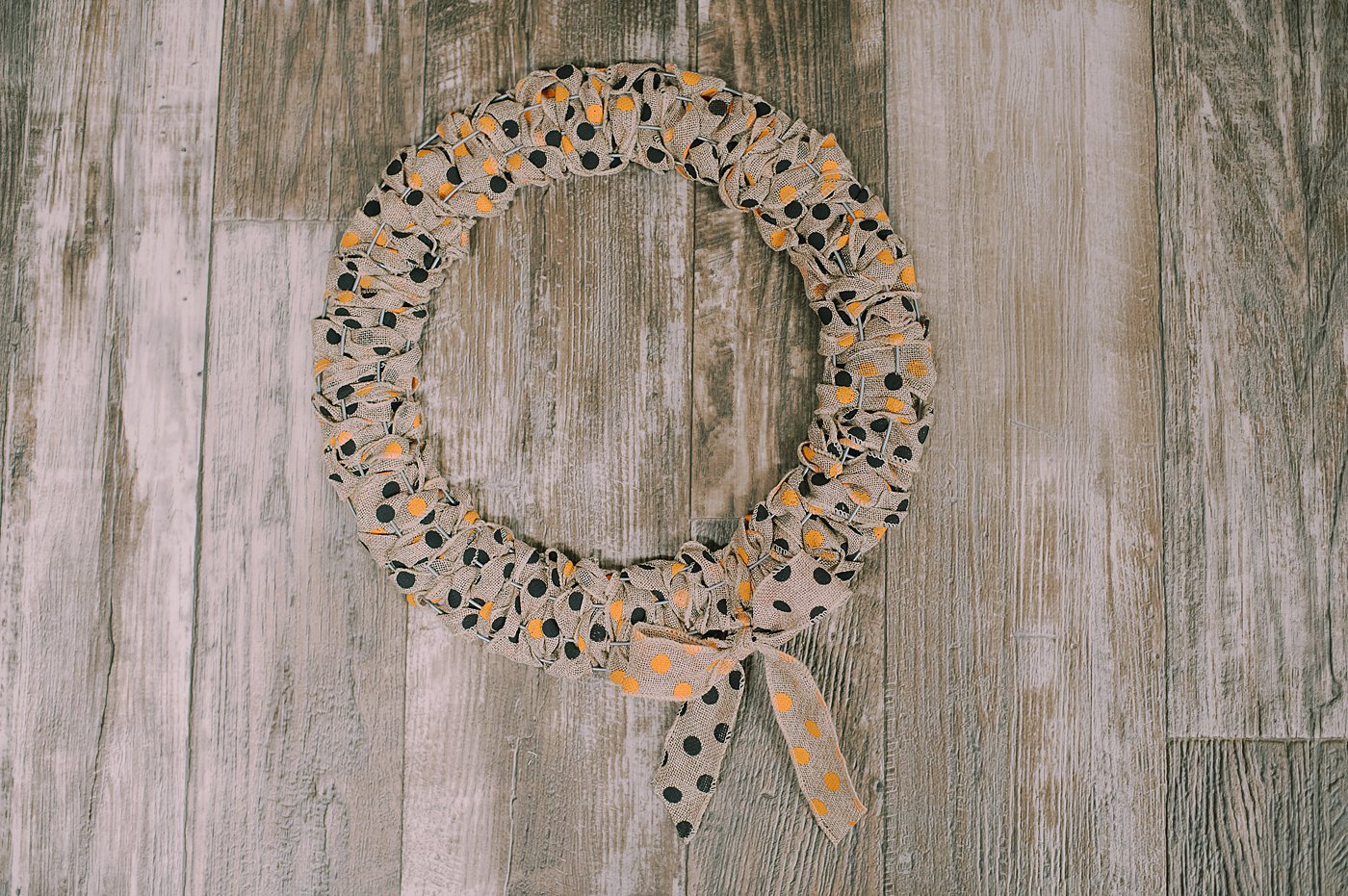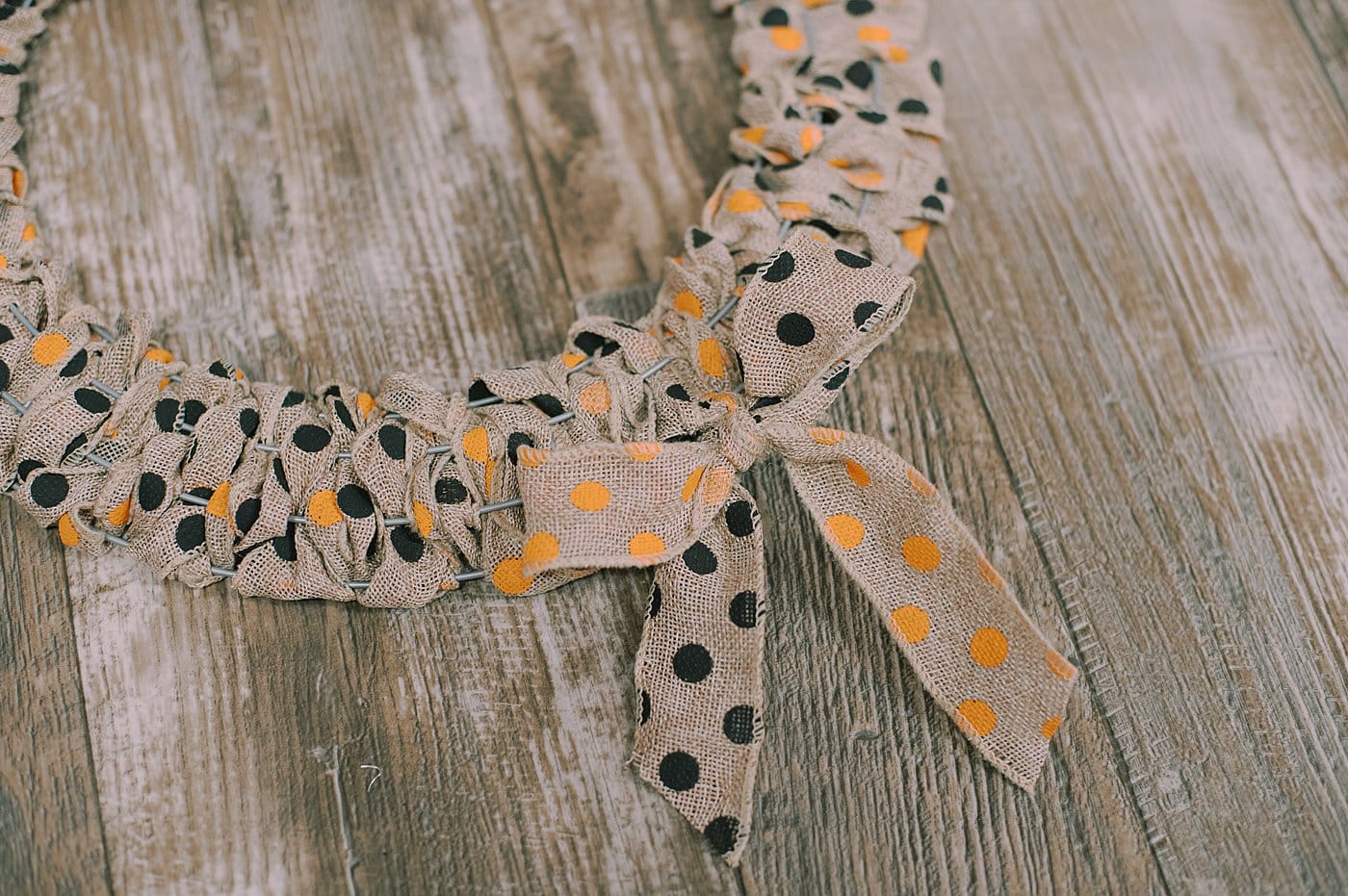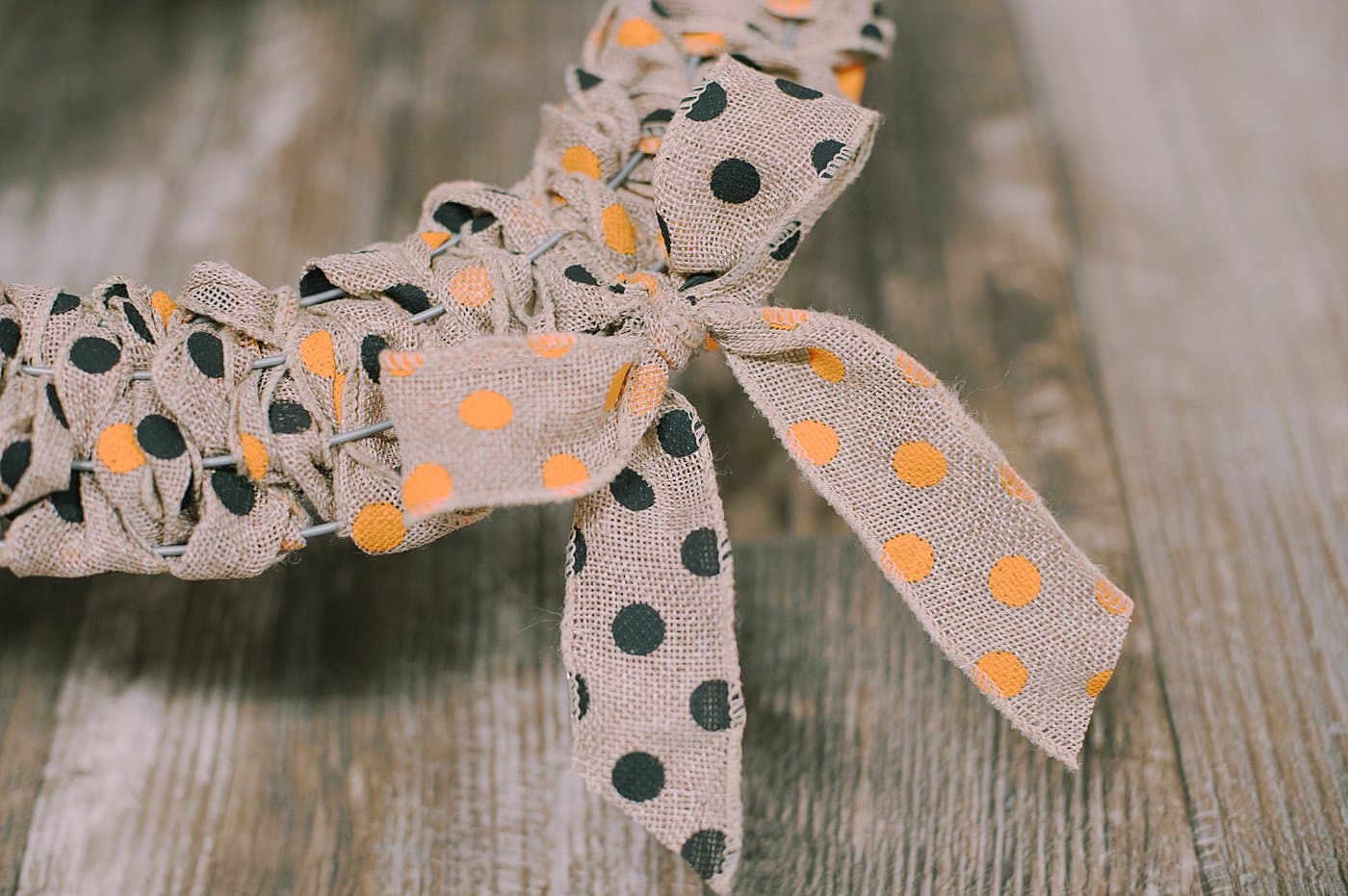 Isn't it cute?!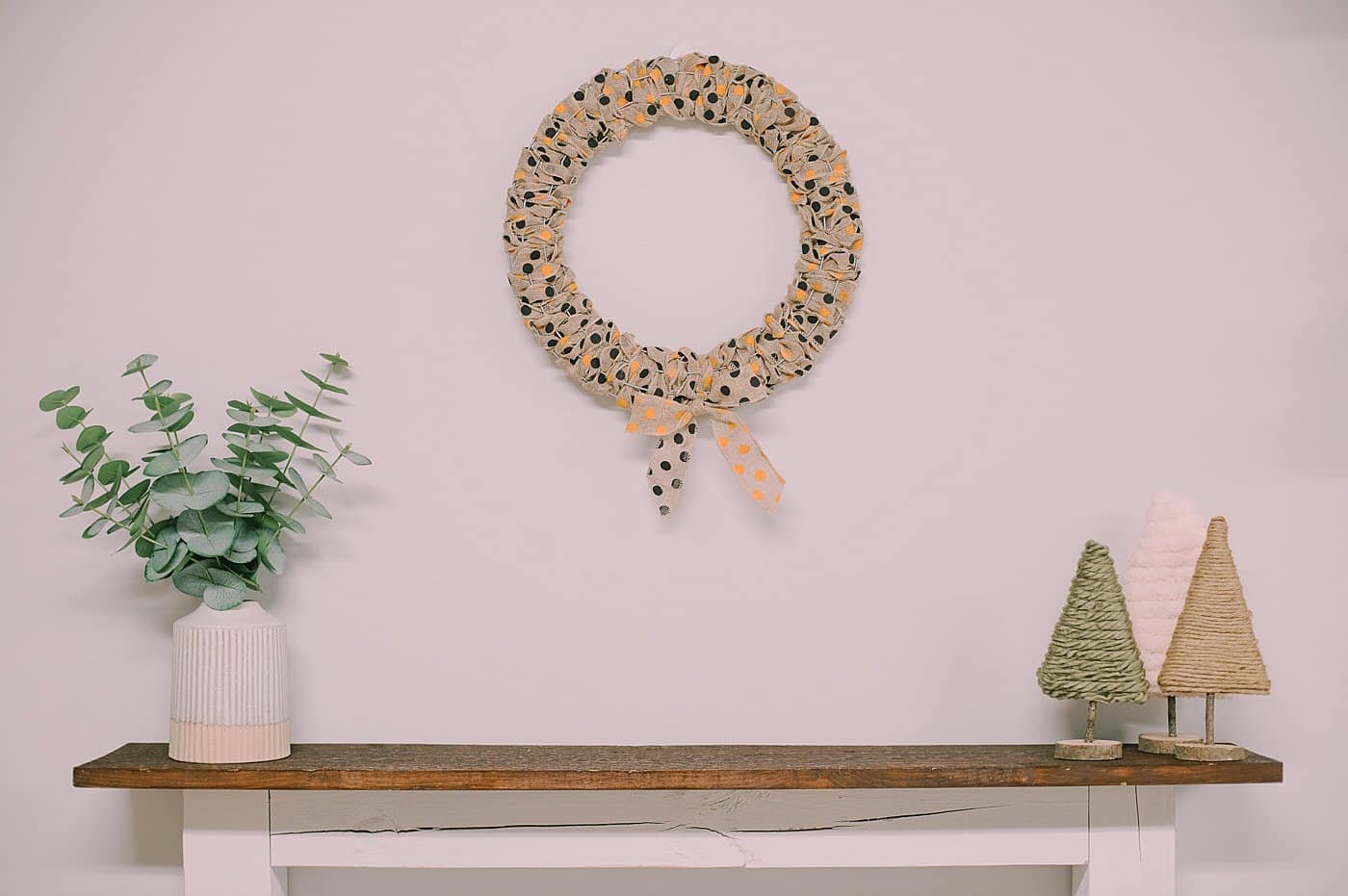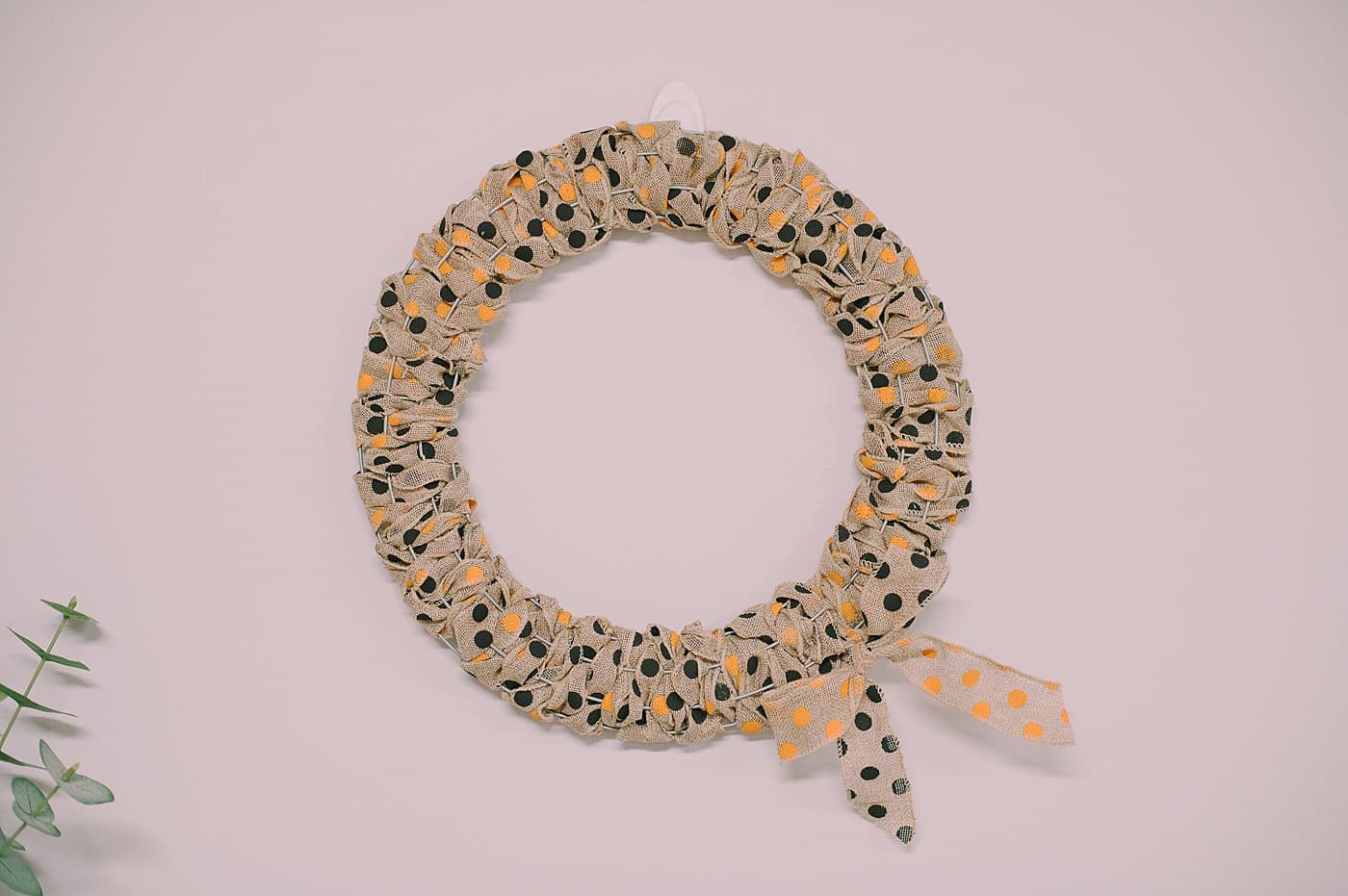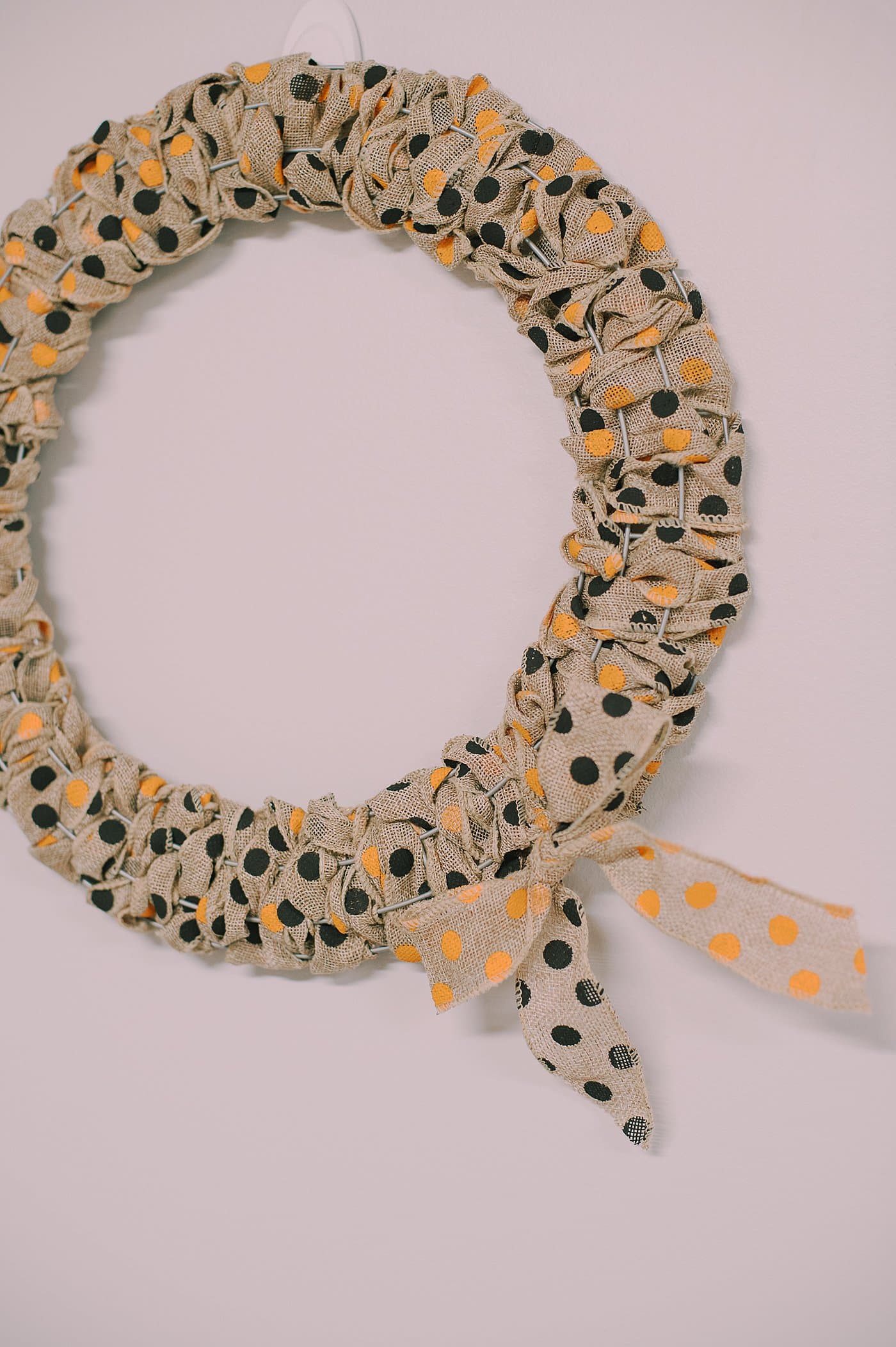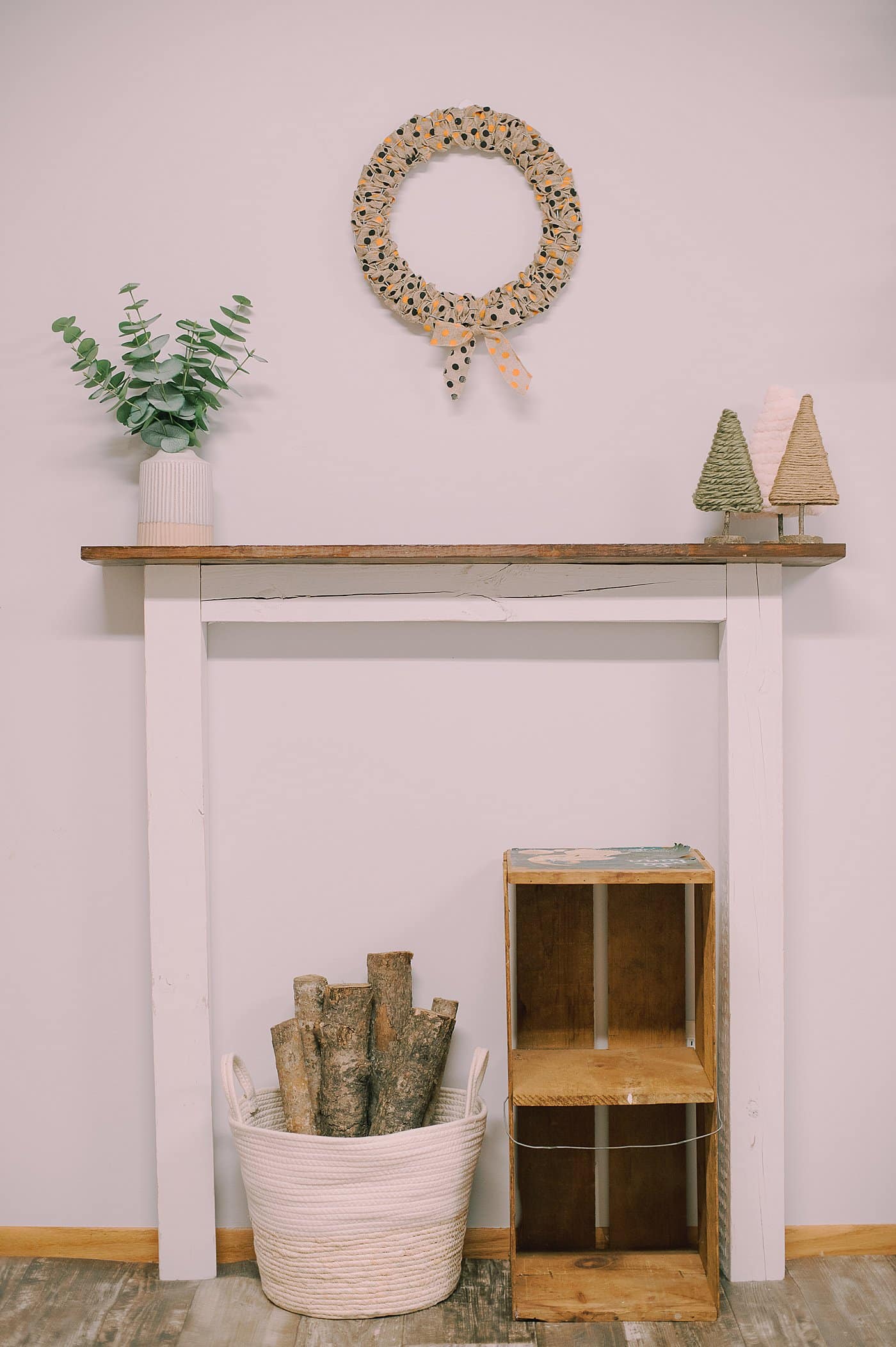 I'm not a spooky lover – I typically don't like or do much for Halloween decorations. Fall decor – YES! But not Halloween.
This DIY Halloween wreath is a festive version that I can totally get on board with. Nothing spooky in sight!