**These posts often contain affiliate links. Please see our disclosure policy for details.**
Spice up your fall home decor this year by adding DIY painted faux acorns and pumpkins, bought at the Dollar Tree. They are the perfect addition to your Thanksgiving tablescape, or as an accent on your mantel!
The stores are full of cute decorations for fall, but sometimes, you'll find something you like but aren't a fan of the colors.
That's what happened with these fake acorns and pumpkins.
They were so cute, but I didn't like how the translucent plastic made them look so cheap.
(It's the Dollar Tree; they were cheap. But just because they ARE cheap doesn't mean they should LOOK like it.)
So today, we're going to transform fake acorns and pumpkins into cute, chic fall decor with just a few coats of spray paint!
It's amazing what a few coats of good spray paint can do.
Let's take a look!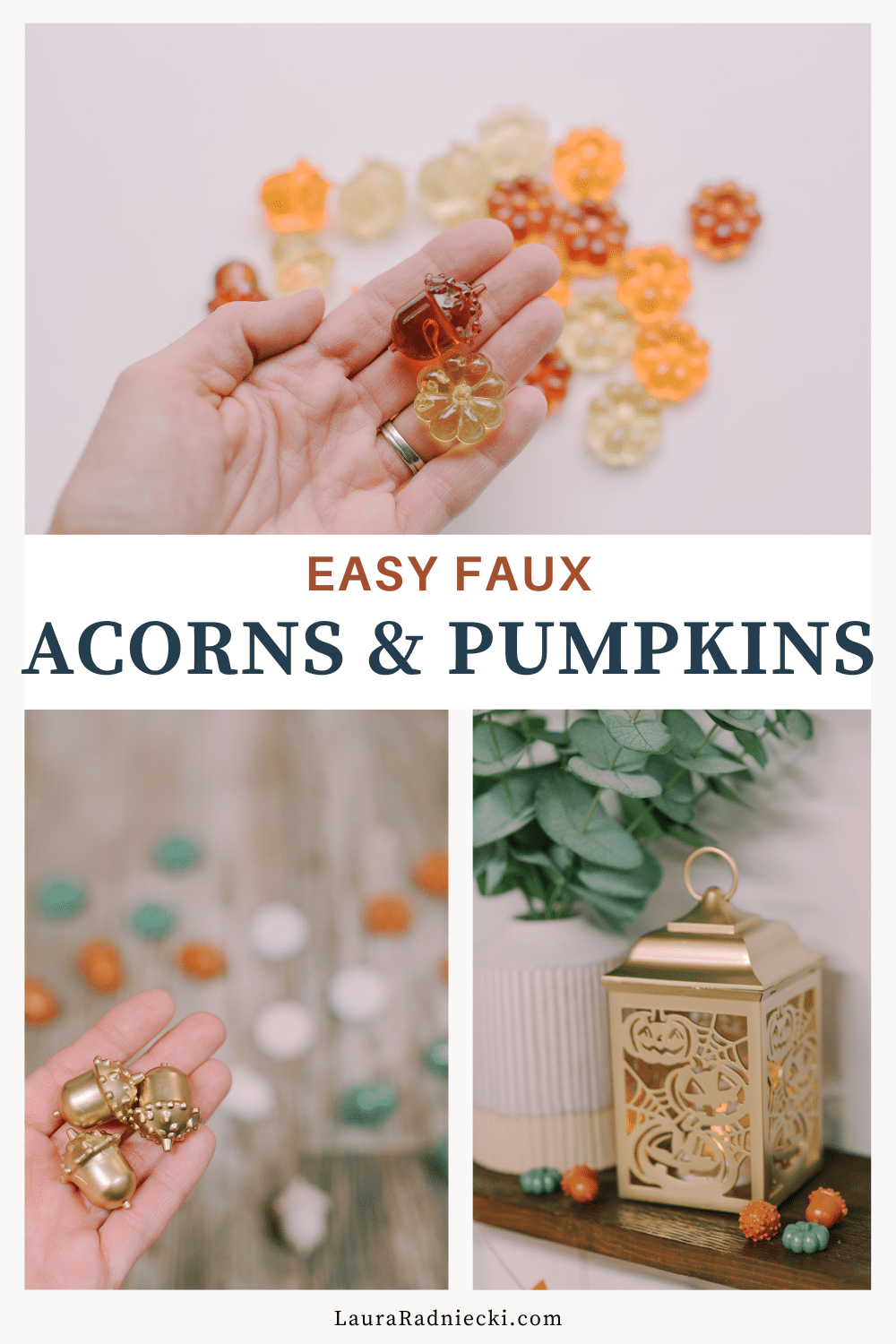 How to Make DIY Painted Faux Acorns and Pumpkins
Step 1: Gather Supplies
Supplies Needed:
Faux Acorns and Faux Pumpkins – we got ours at the Dollar Tree
Spray Paint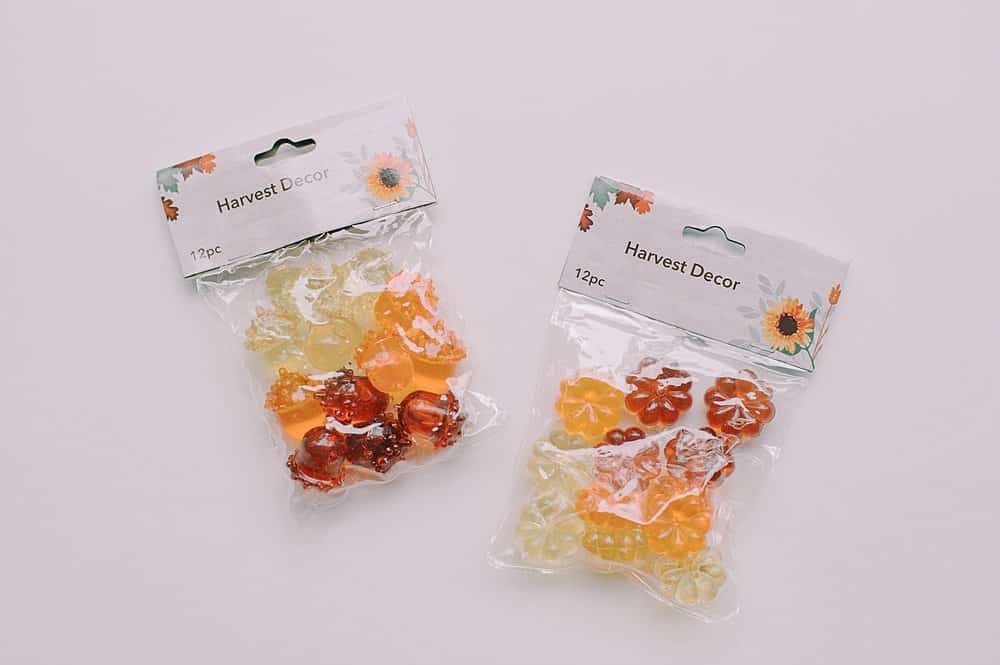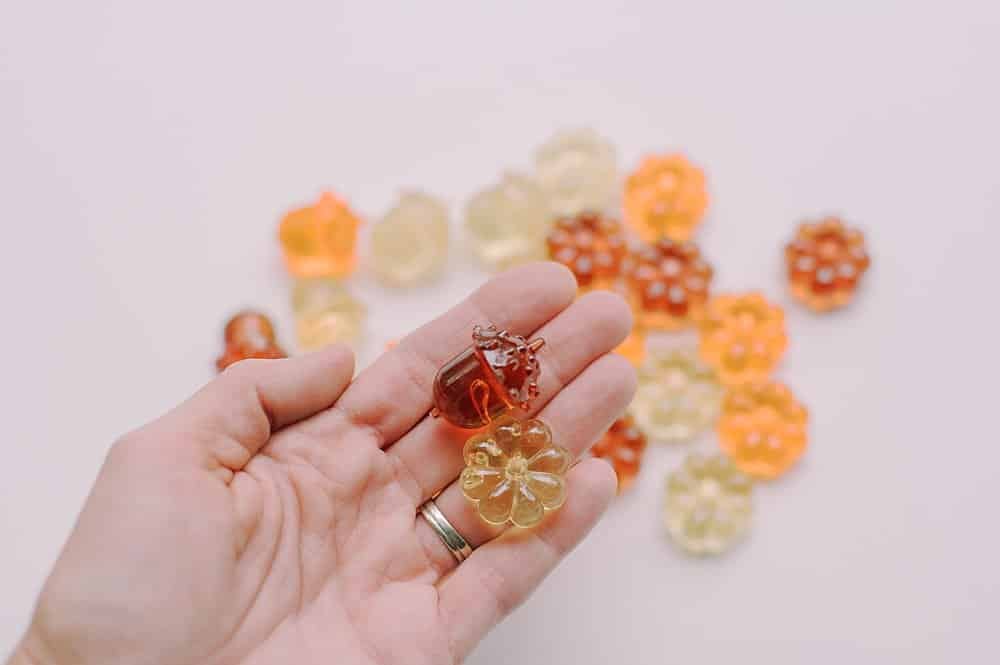 Step 2: Prime the fake acorns and pumpkins, if you plan to use a light colored spray paint.
If you plan to use only dark colors, you can use a Primer-and-Paint in one for your spray paint, and skip the separate step of priming them.
I decided to try to make some of the acorns and pumpkins white, so I primed everything first.
The white didn't have great coverage though, so even the finished products have some of the orange and brown colors showing through.
But the rest of the colors did not have any problem covering the original colors of the acorns or pumpkins at all.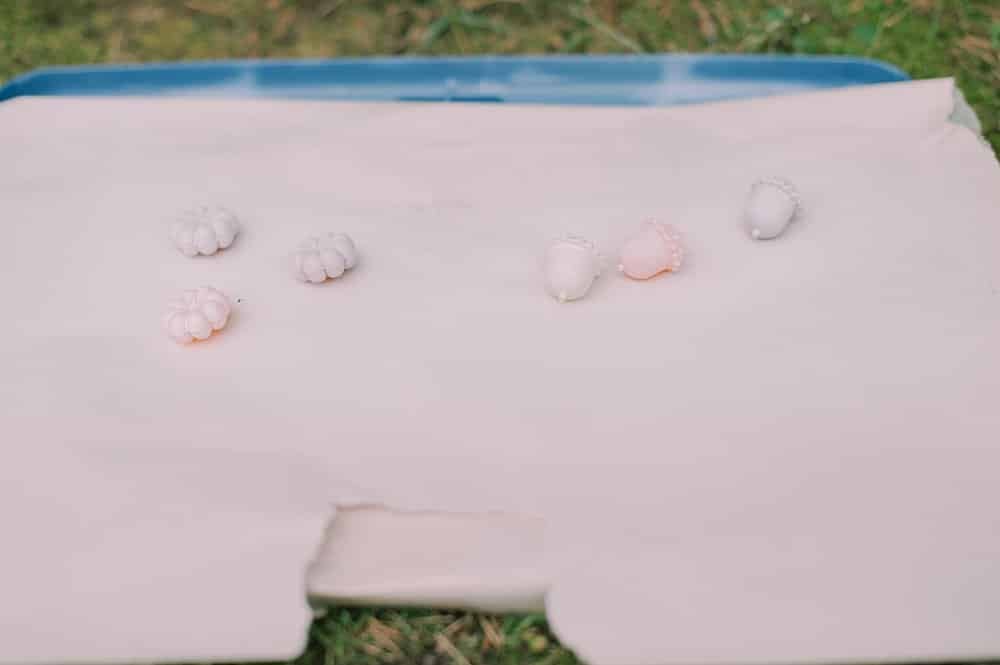 Step 3. Spray paint the bottoms of the acorns and pumpkins, in whatever colors you chose.
Once they're dry, flip them over and spray paint the other sides as well.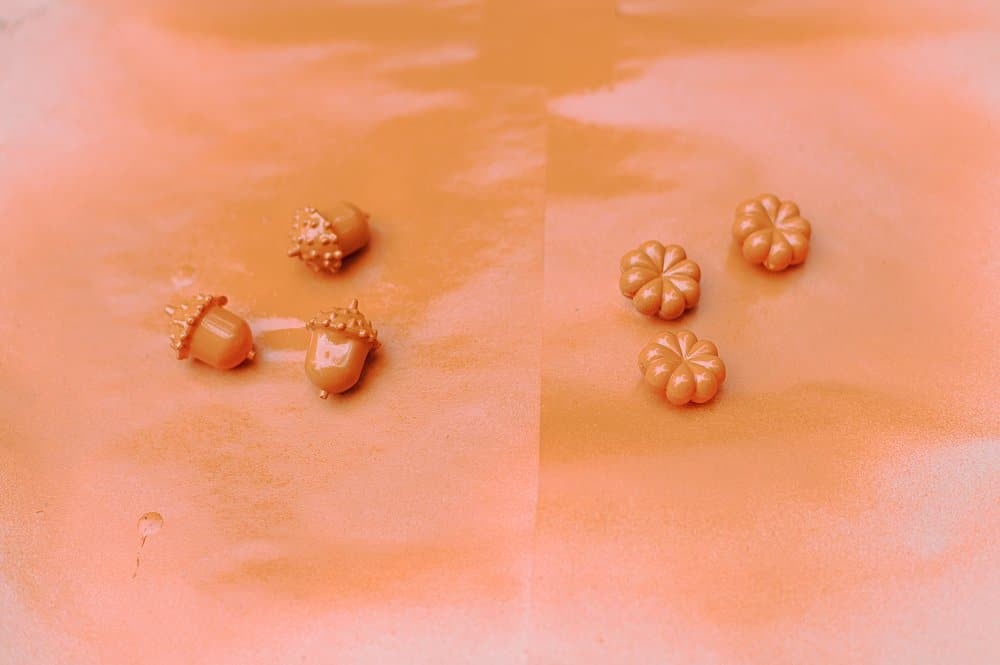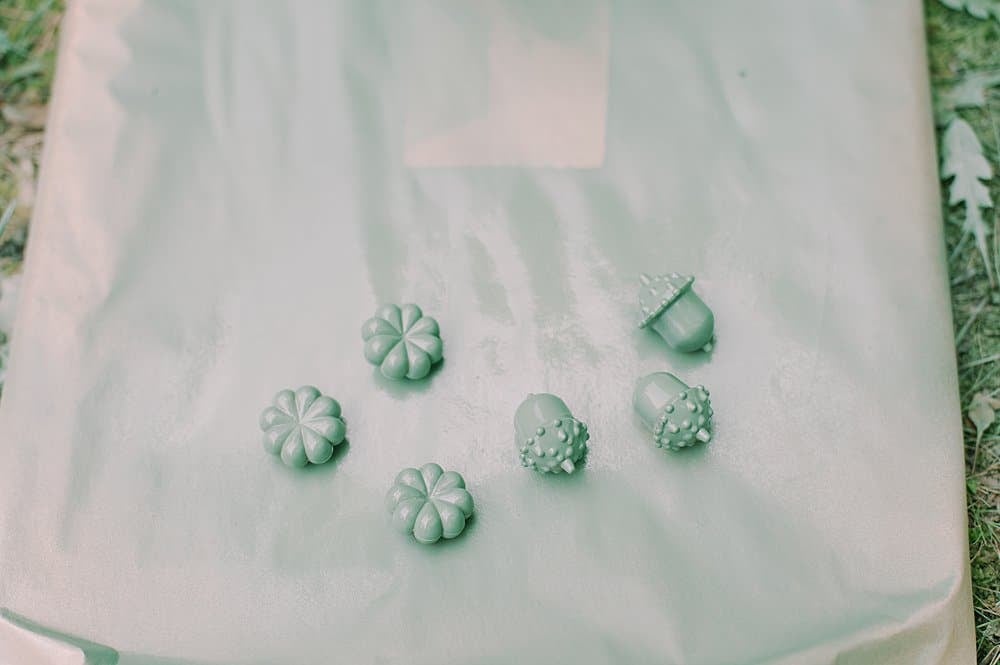 Let them dry.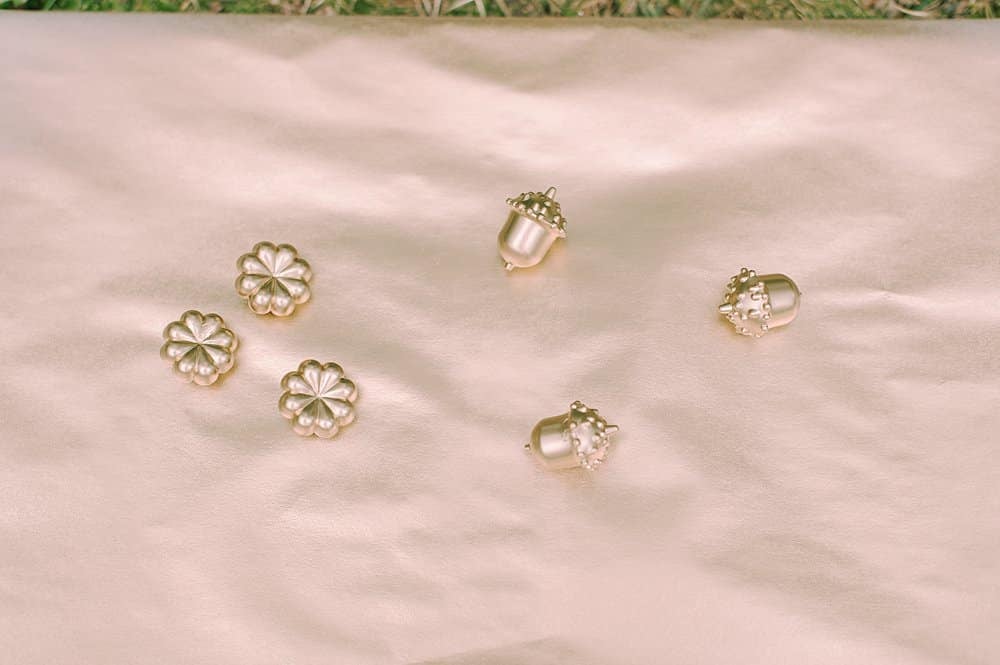 They're done and ready to be used in your fall decor!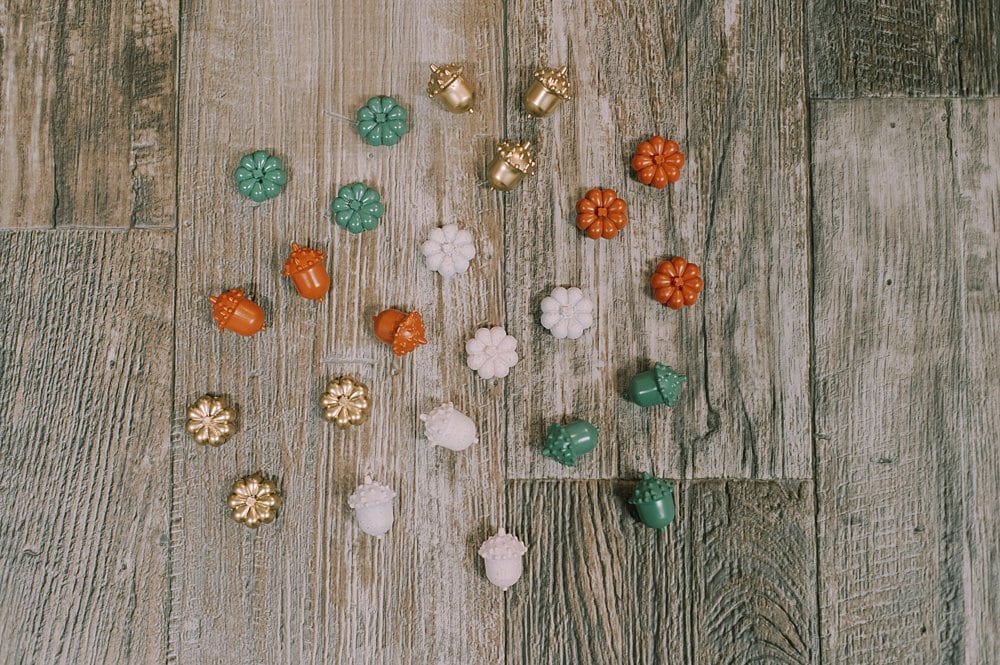 As you can see, the white faux acorns and pumpkins are still somewhat see-through; you can see the orange especially, showing through the white.
If I made these again, I would skip the white color and stick to darker colors (that cover way better), like the green, burnt orange, and gold pictured here.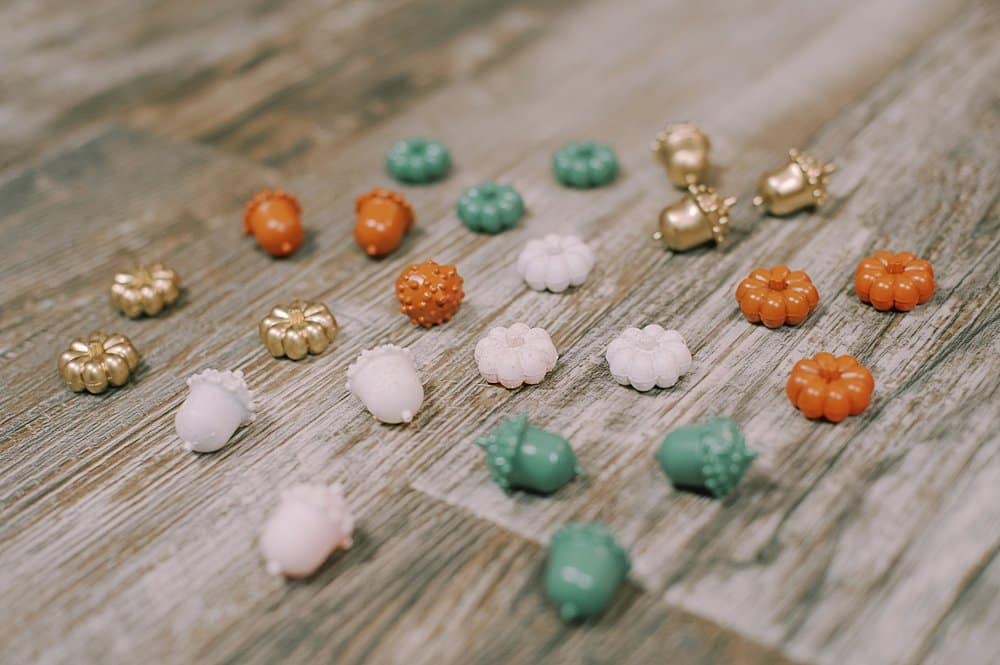 They are cute and delicate, ready to be nestled into a Thanksgiving centerpiece, or laid out on a mantel.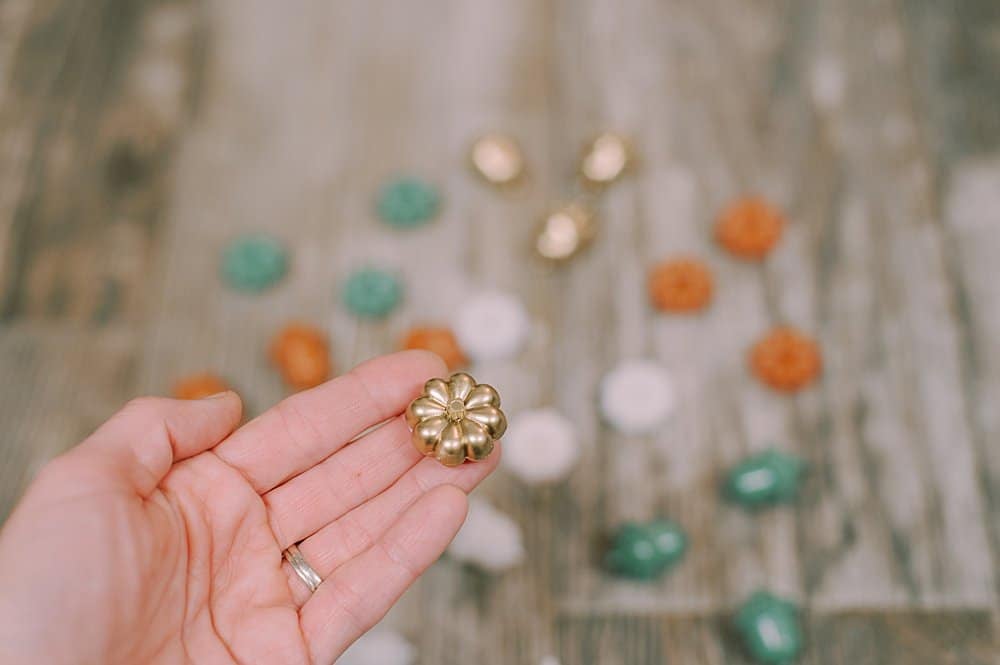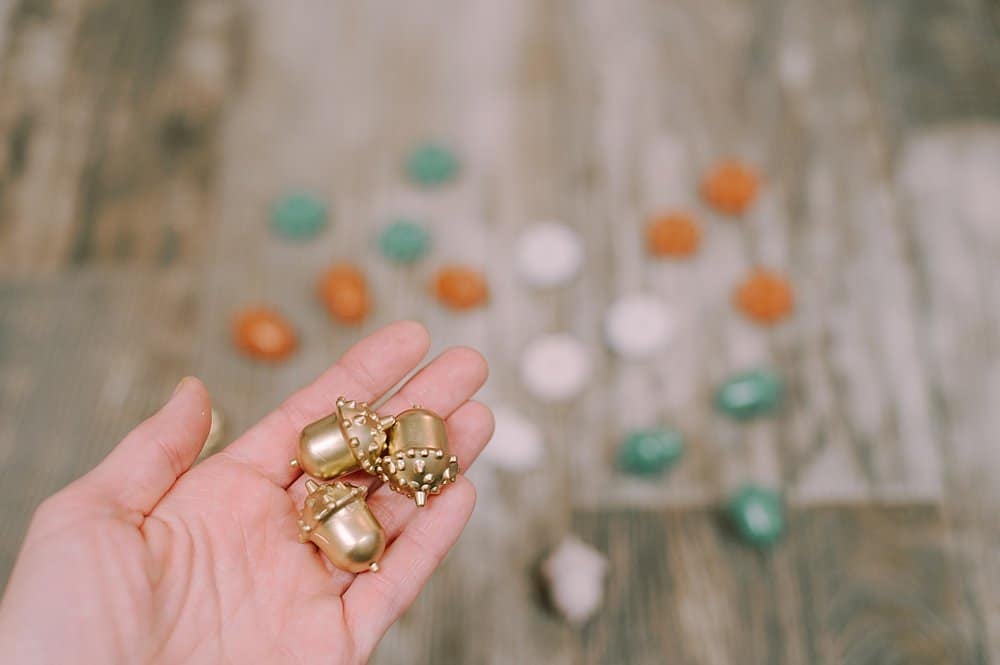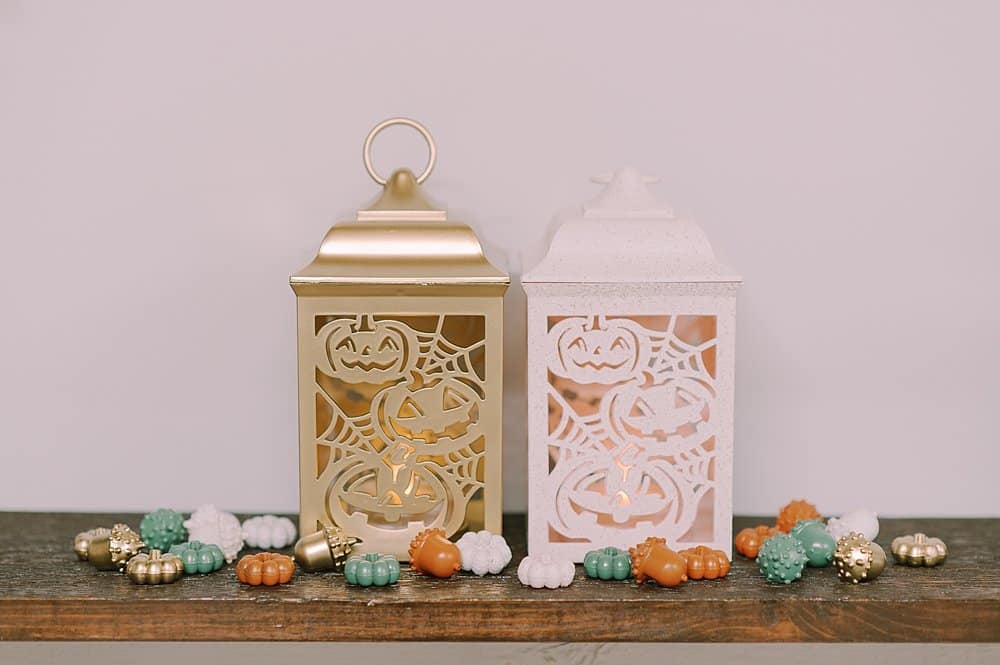 – – – – –
A few coats of spray paint are all you need to turn cheap fall decor into beautiful, chic decorations.
We were able to transform these plastic acorns and pumpkins from the Dollar Tree into a fantastic addition to your Thanksgiving tablescape, mantel, or even just a bowl on the coffee table!
If you make them, I'd love to see!