**These posts often contain affiliate links. Please see our disclosure policy for details.**
Learn how to make DIY Halloween lanterns in this step by step tutorial, using plastic lanterns from the Dollar Tree! Spice up your Halloween decor by spray painting lanterns in the colors of your choice (check out that gold!)
It's easy to find cheap Halloween decor at places like the dollar store, but it isn't always cute or classy.
That's where spray paint comes in! With a few coats of your color of choice, you can turn $1 Halloween pumpkin buckets into beautiful decor for your front porch, or do the same for other Halloween decor!
We'll keep that same philosophy in mind today and use spray paint to transform bright orange Halloween lanterns from the Dollar Tree into beautiful, classy lanterns you'll love to display on your mantel or front porch.
Here's how to do it!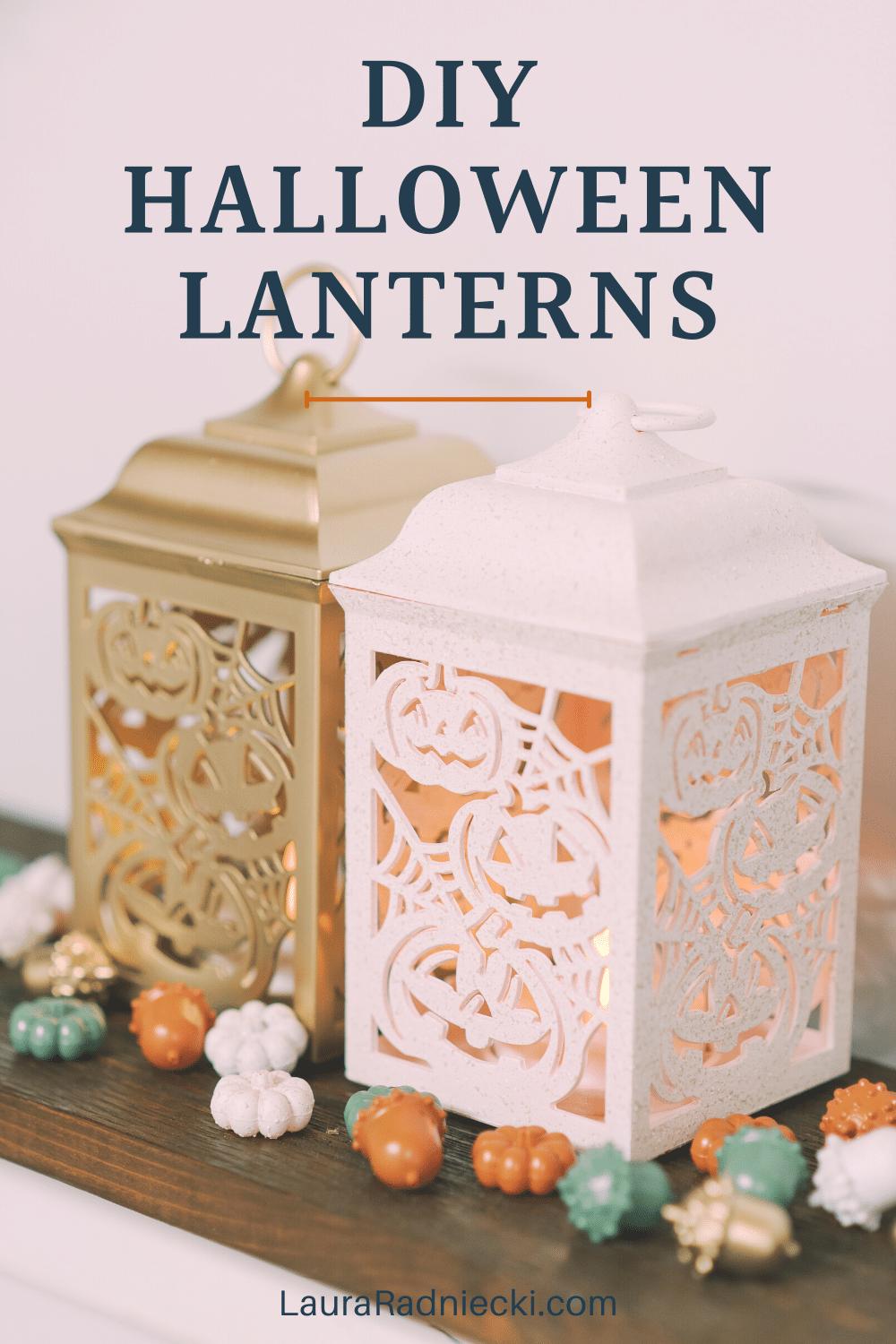 How to Make DIY Halloween Lanterns from the Dollar Tree
Step 1: Gather Supplies
Supplies Needed:
Plastic Lanterns – I got mine at the Dollar Tree
Spray Paint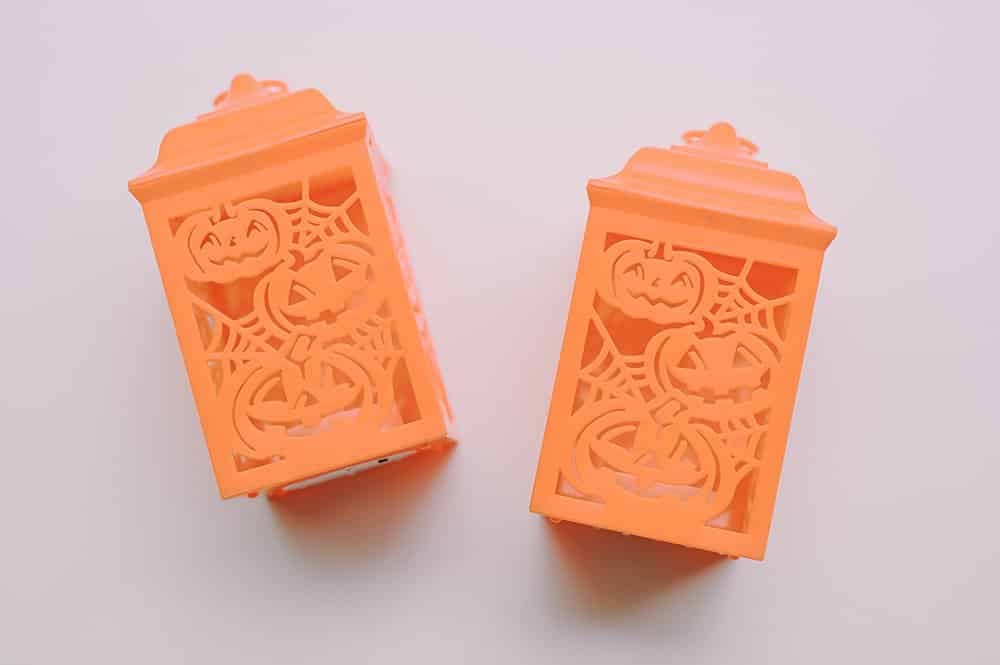 Step 2: Remove the tops of the lanterns and the tea lights, so you're ready to prime and paint.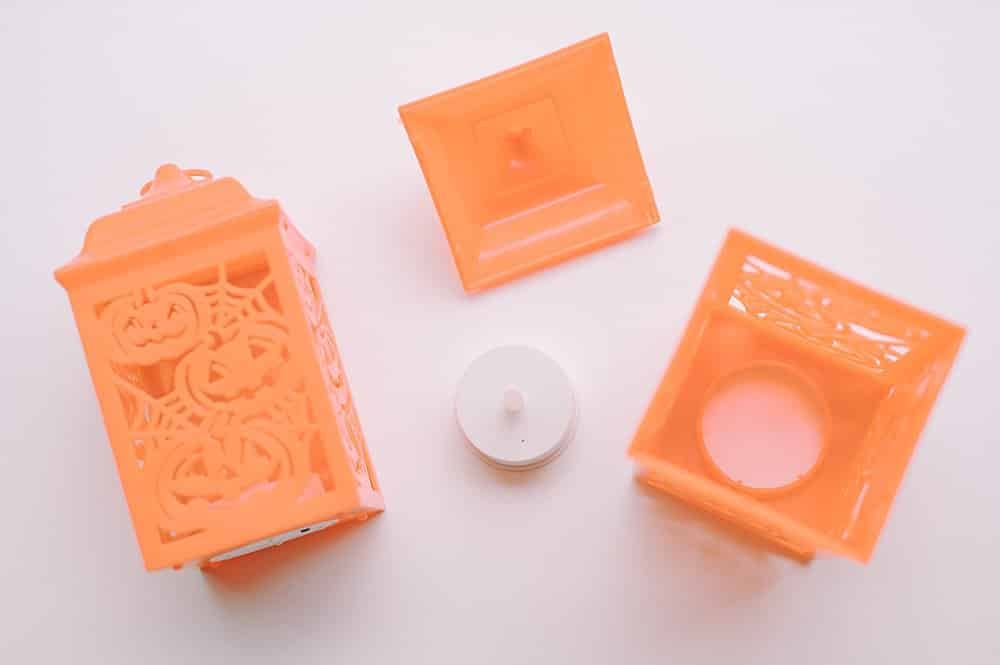 Step 3: Prime the inside of the lanterns.
If you are painting them a dark color, you may not need to do a separate primer step. You could use spray paint that is paint and primer in one.
But I wanted to paint one of the lanterns white, so a primer was a must to try to cover the bright orange plastic.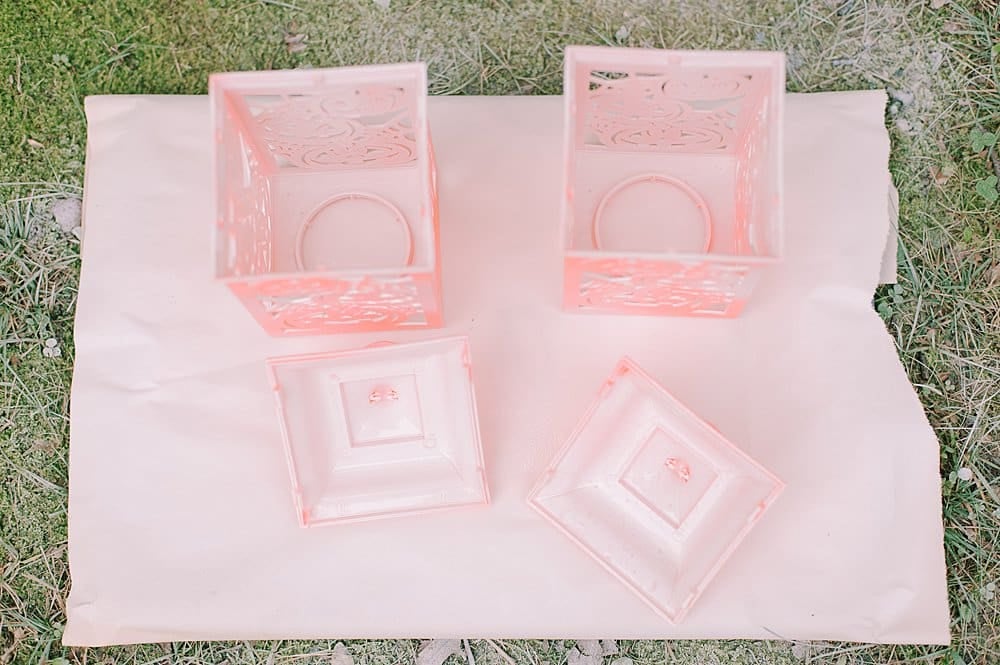 Step 4: Prime the outside of the lanterns and tops.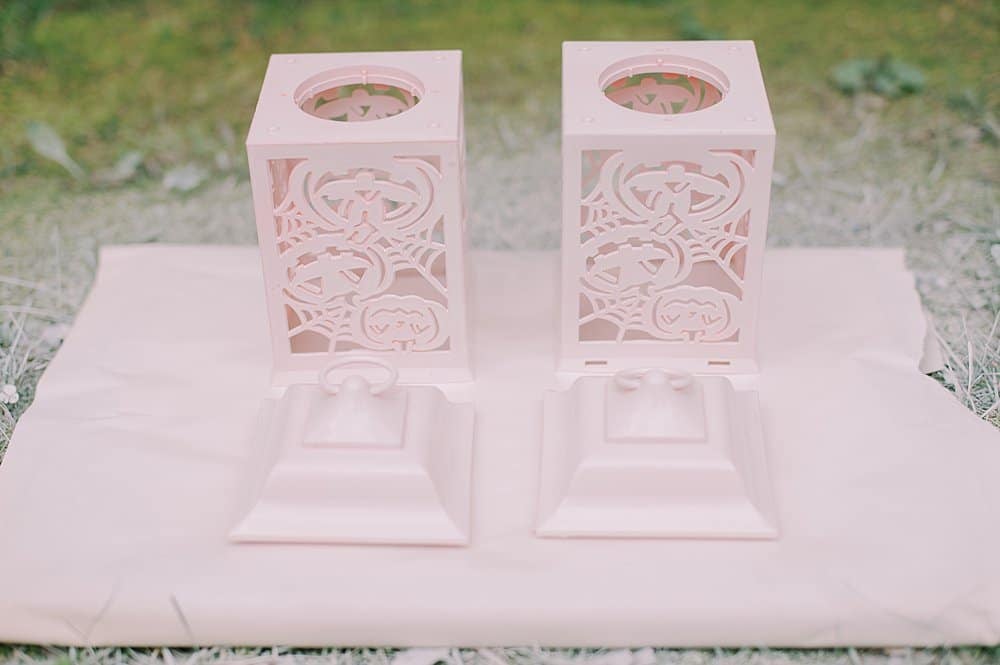 Step 5: Paint the inside of the lanterns with your color of choice!
This metallic gold color is a crowd favorite around here.
It's great for painting sea shells, pine cones, acorns, and just about anything else you can think of!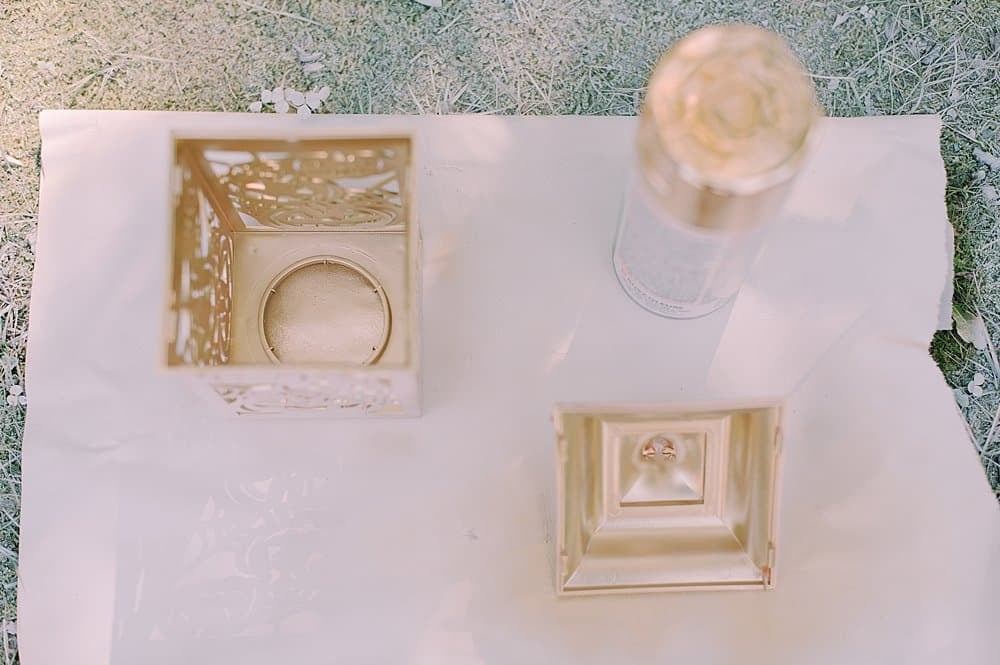 Step 6: Spray paint the outside of the lantern and the top.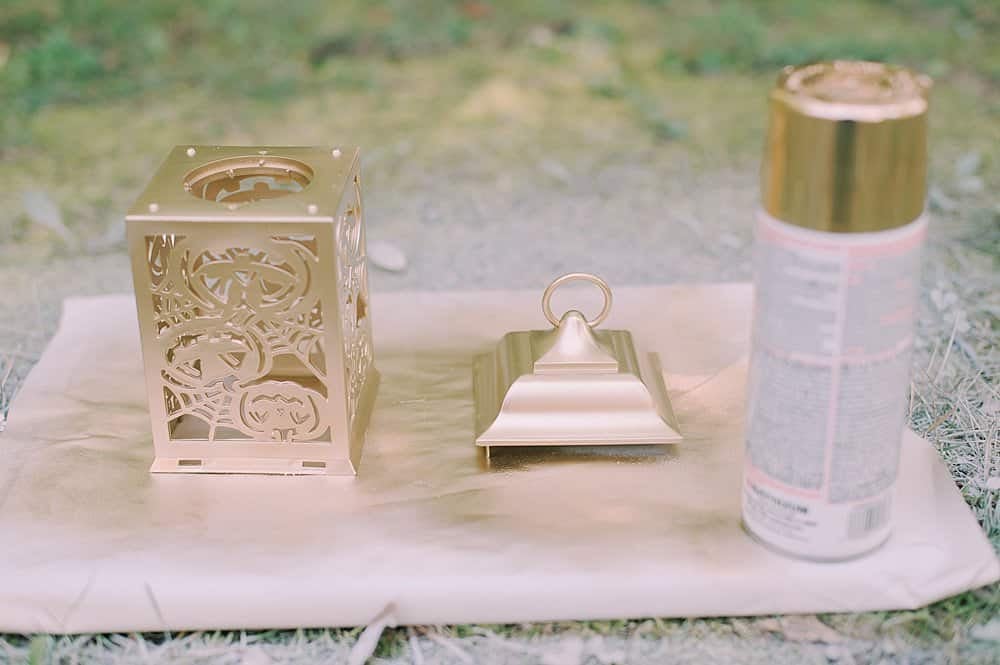 Step 7: Let dry, reassemble, and enjoy!
Once the paint is dry, you can put the tea light back in its place, and put the top of the lantern back on.
Our white lantern still had a lot of orange showing through, even with white primer and white spray paint. We decided to add another layer of paint – this time, using a faux stone finish spray paint – to help cover up some of the visible orange.
The finished white lantern still has a hint of orange that shows through, but when the lantern is on, the tea light gives off a yellow/orange glow, so we're satisfied with it.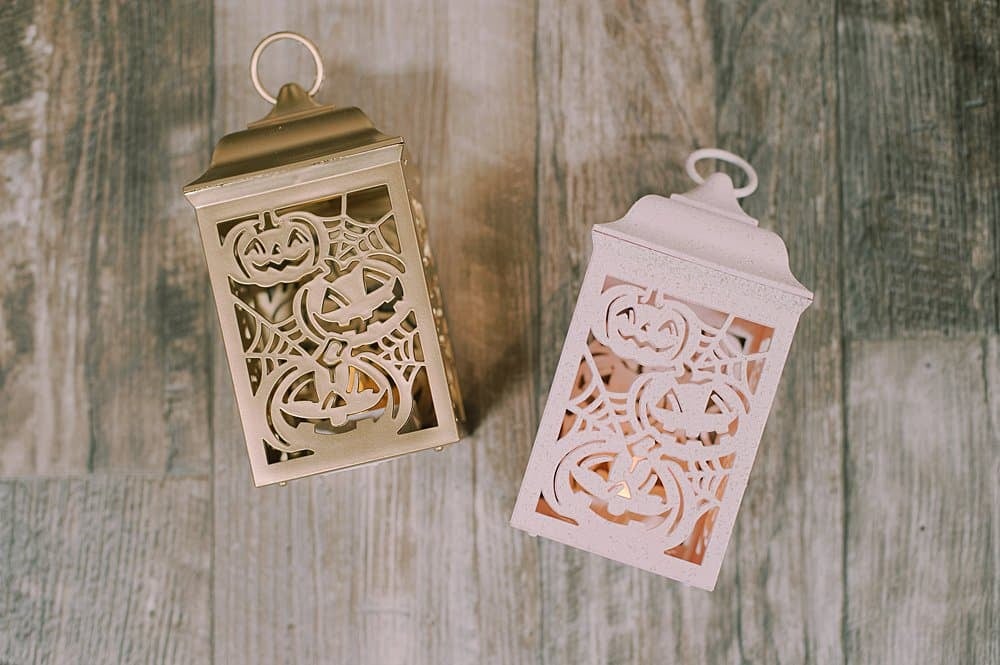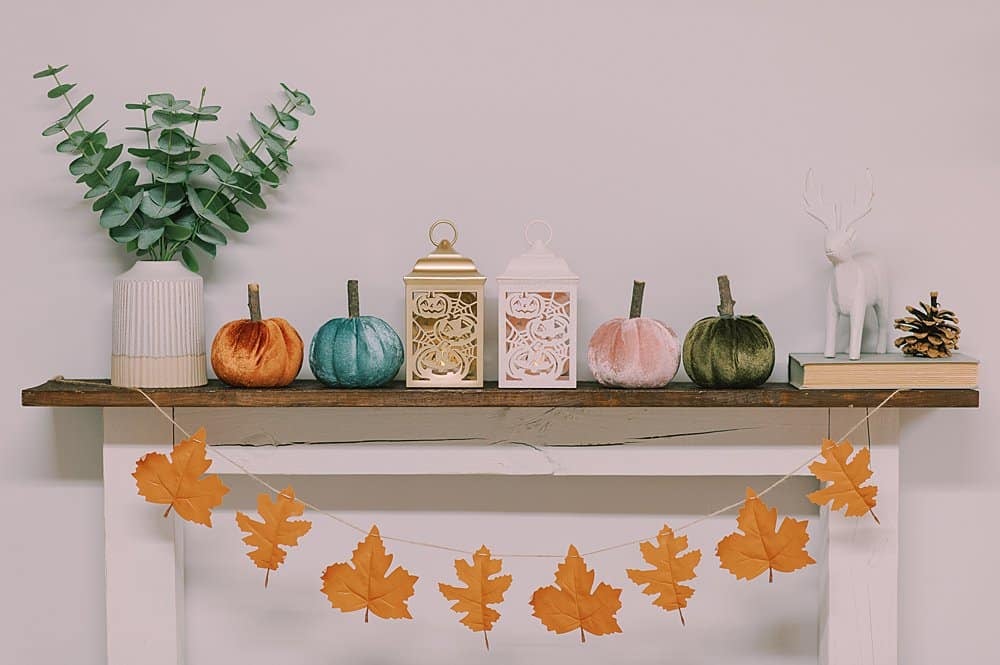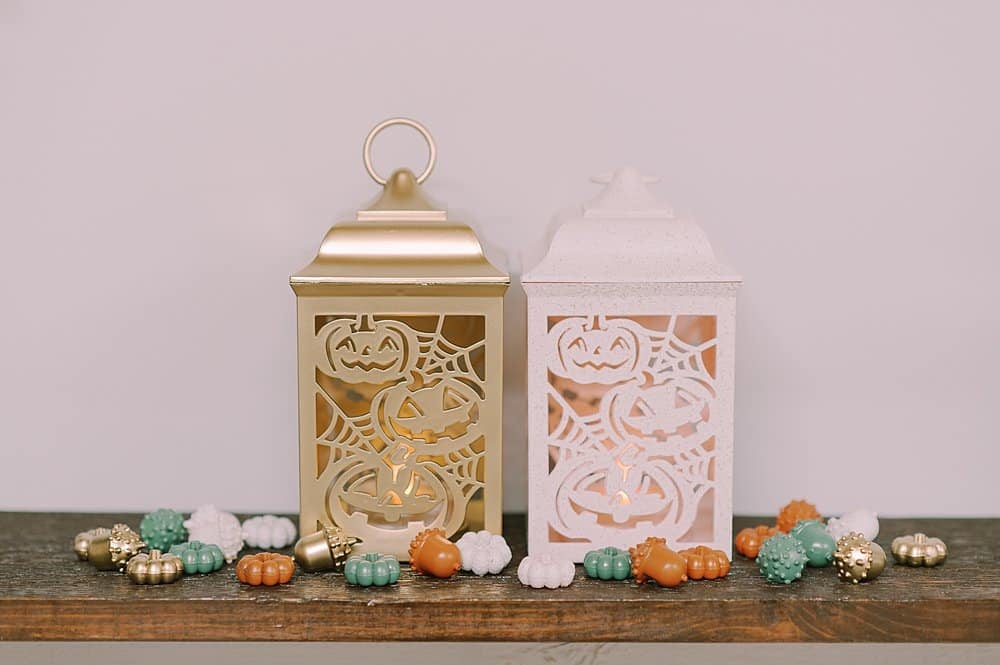 – – – – –
Spray paint is one of the greatest inventions for DIY and craft projects.
It's so easy to use, and that can of metallic gold can transform even the cheapest, ugliest items into elegant masterpieces!
Whether you choose gold and white as we did here or other fun colors for your lanterns, your Halloween decor is getting a facelift by adding these fun lanterns!
If you make these, I'd love to see!