**These posts often contain affiliate links. Please see our disclosure policy for details.**
Learn how to make a DIY farmhouse pumpkin sign, using a wall-hanging sign from the Dollar Tree, some sandpaper, and white spray paint! It's so simple, easy, and cute!
Looking for a farmhouse pumpkin sign to add to your fall home decor this year?
Look no further than the Dollar Tree!
I found a premade wall-hanging pumpkin sign from the Dollar Tree, but I wanted to make it look more classy, light, and rustic chic.
I was able to easily transform it into a chic farmhouse pumpkin sign that adds elegant charm to my fall decor.
Here's how to make it!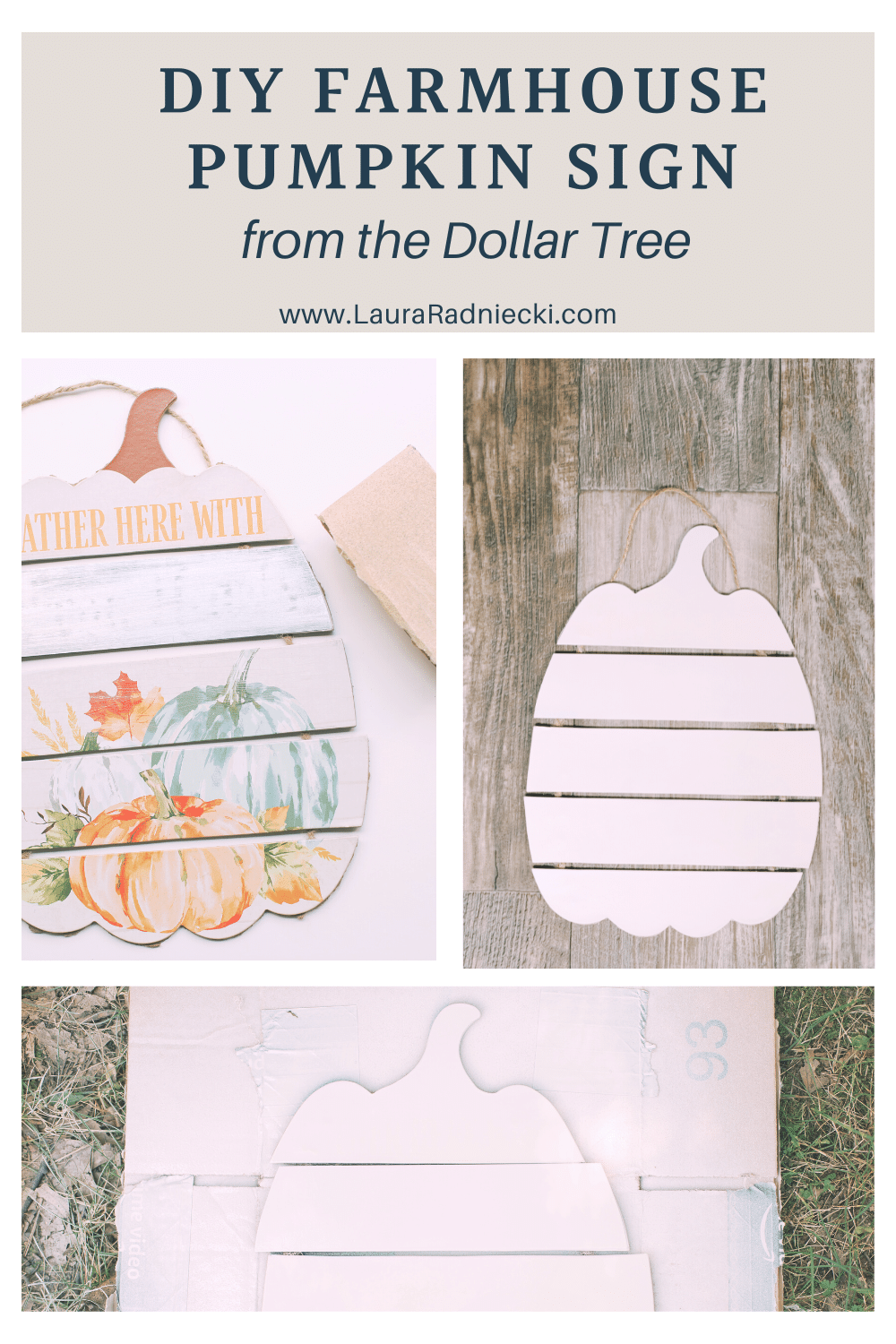 How to Make a DIY Farmhouse Pumpkin Sign from the Dollar Tree
Step 1: Gather Supplies
Supplies Needed:
Pumpkin Wall Sign from the Dollar Tree
Sandpaper
Spray Paint
Step 2: Use scissors and trim any rough cardboard from the edges of the pumpkin.
When they make these signs, they mass produce them so the quality is not great.
The edges are often rough and you can see in the photo above how there are sections of the cardboard backing that are sticking out.
Use scissors to cut off any rough parts to make the edges as smooth and clean as possible.
Step 3: Remove the raised glitter words using sandpaper.
I didn't want any words on my finished sign, so I needed to remove the raised "Warm Hearts" words that were layered with glitter.
I used a hand sander but just plain sandpaper would have been fine too. It came off pretty easily.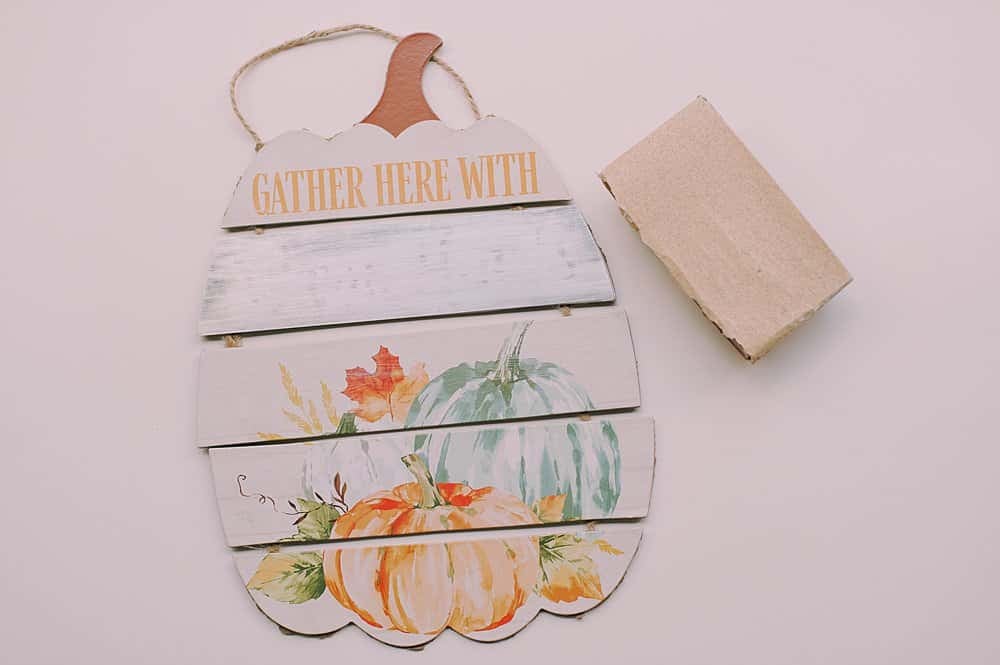 Step 4: Push pumpkin pieces together to hide twine from spray paint.
You want to decrease the chance that paint will get on your twine.
To do this, I slide the different pieces of the pumpkin together and hid the twine beneath the pumpkin.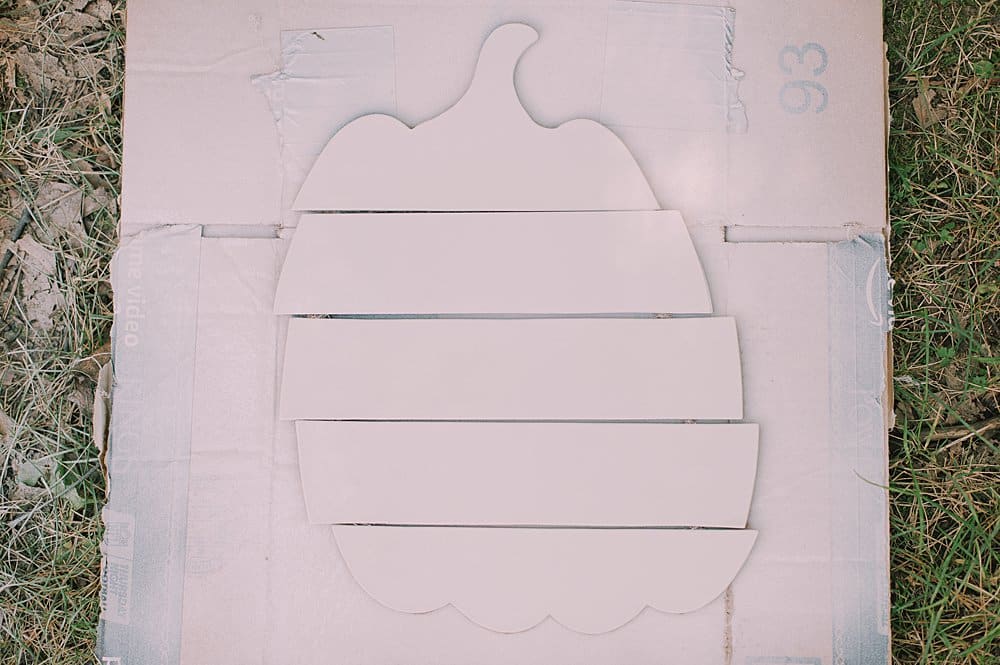 Step 5: Spray the pumpkin with multiple coats of white spray paint (or a different color, if you choose.)
Step 6: Let dry and hang!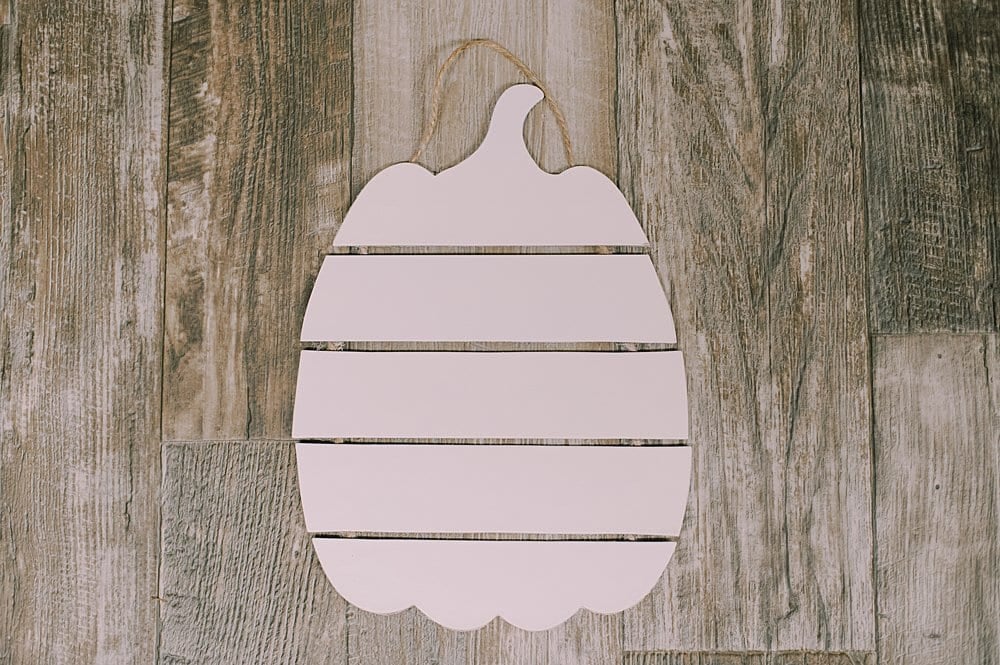 – – – – –
Add a little bit of farmhouse charm to your fall decor this year by transforming a Dollar Tree pumpkin wall hanging into a beautiful piece of wall art for your home!