**These posts often contain affiliate links. Please see our disclosure policy for details.**
Learn how to make a succulent wreath using faux succulent plants and a styrofoam wreath form in this easy craft tutorial!
Faux succulents are available in bulk which makes it easy to make gorgeous projects like these DIY succulent planters.
Today, we are going to make a succulent wreath using faux succulents and a styrofoam wreath form.
Here's how to make one!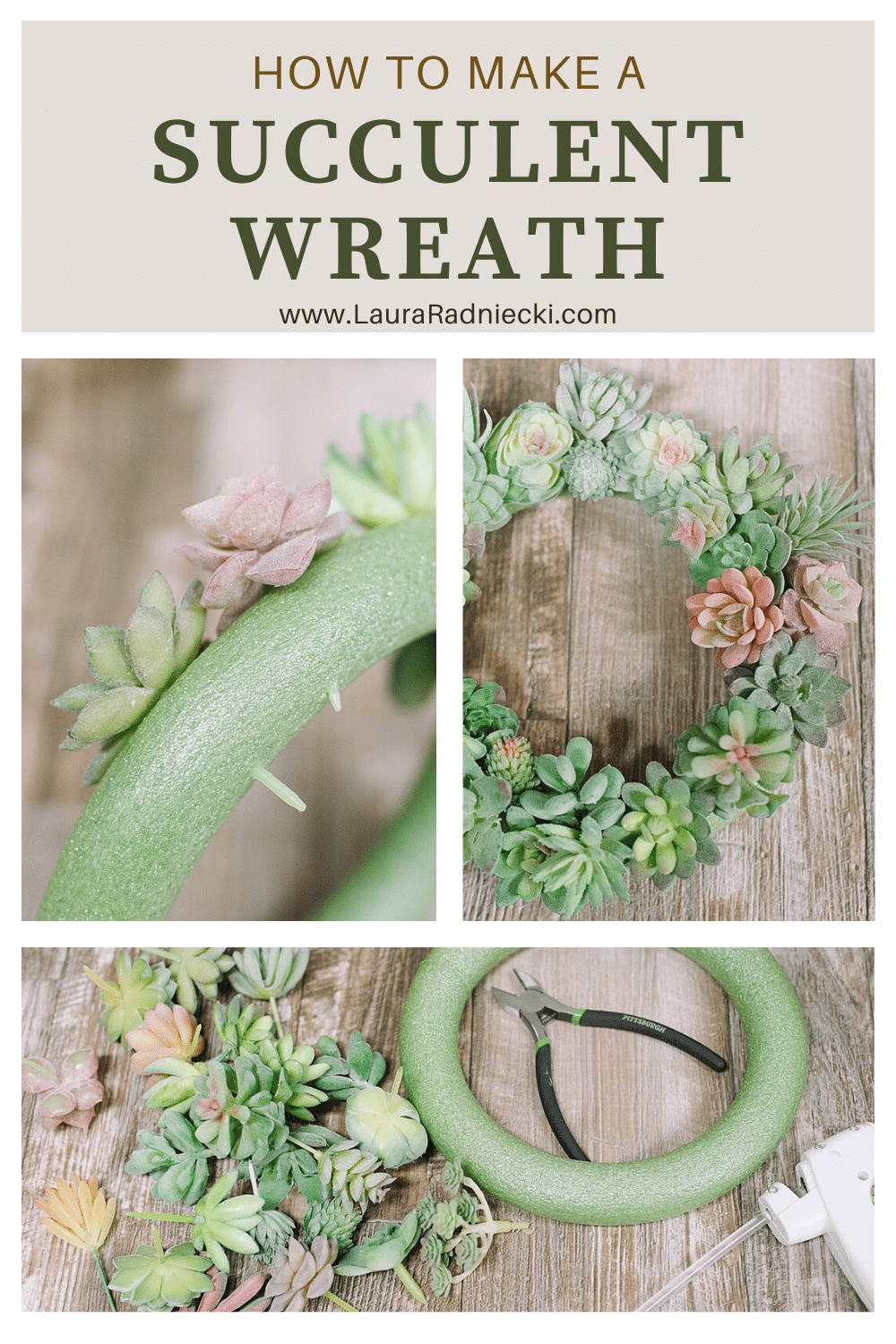 How to Make a Succulent Wreath
Step 1: Gather Supplies
Supplies Needed: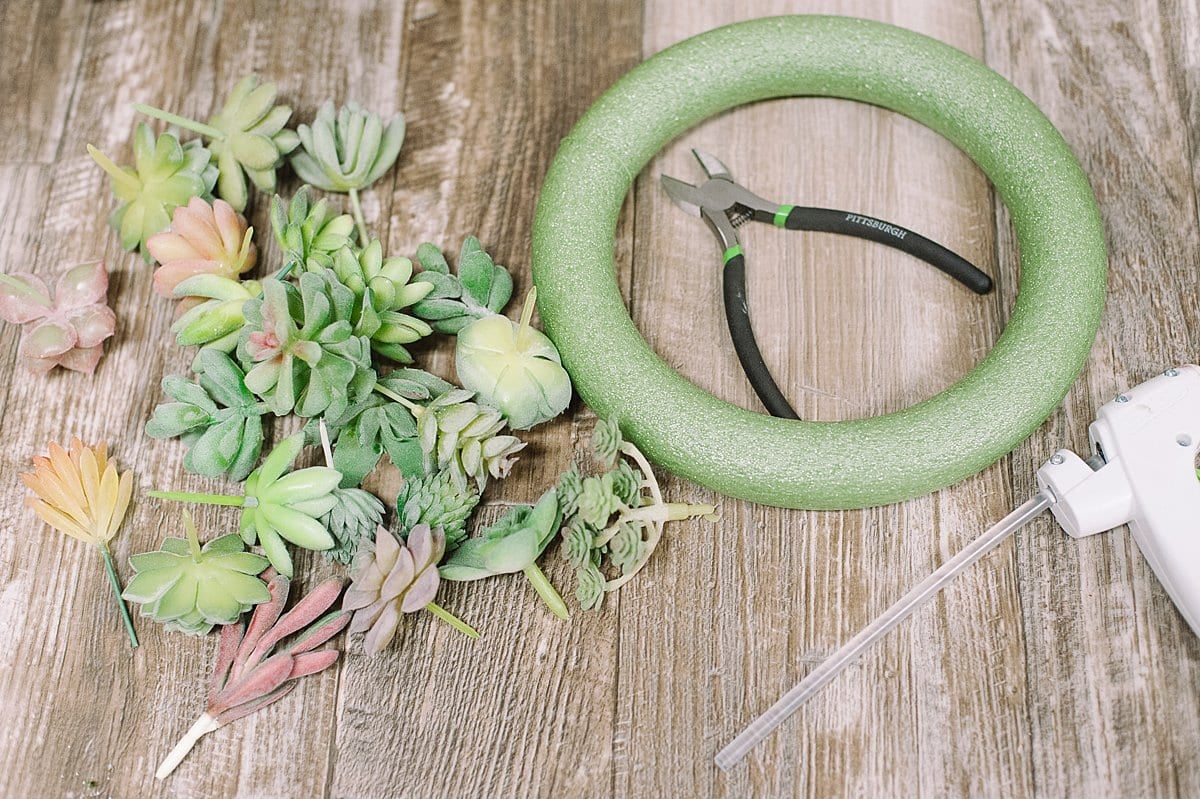 Step 2: Push faux succulent plants into the styrofoam of the wreath form.
Vary the size, type, and color of succulents, as well as the direction that they are added to the wreath.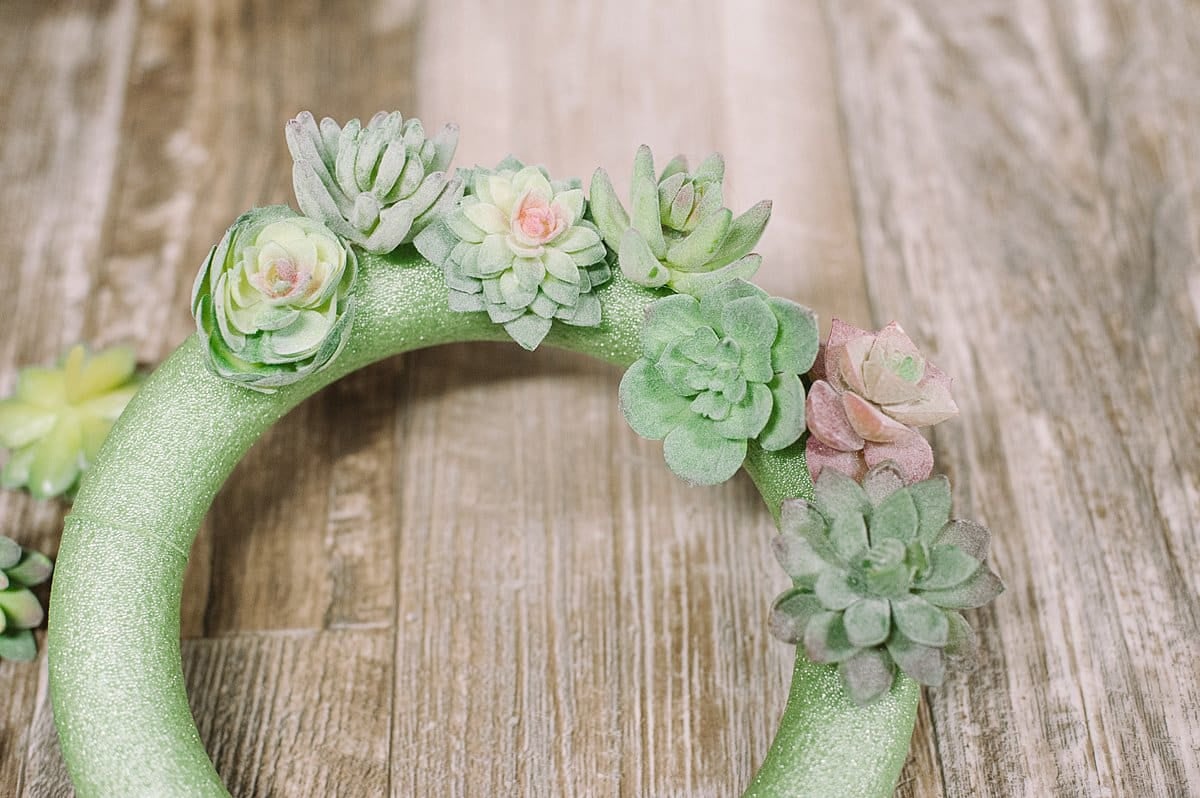 Step 3: If the succulent stems stick out the back of the wreath form, use a wire cutter to cut off the excess.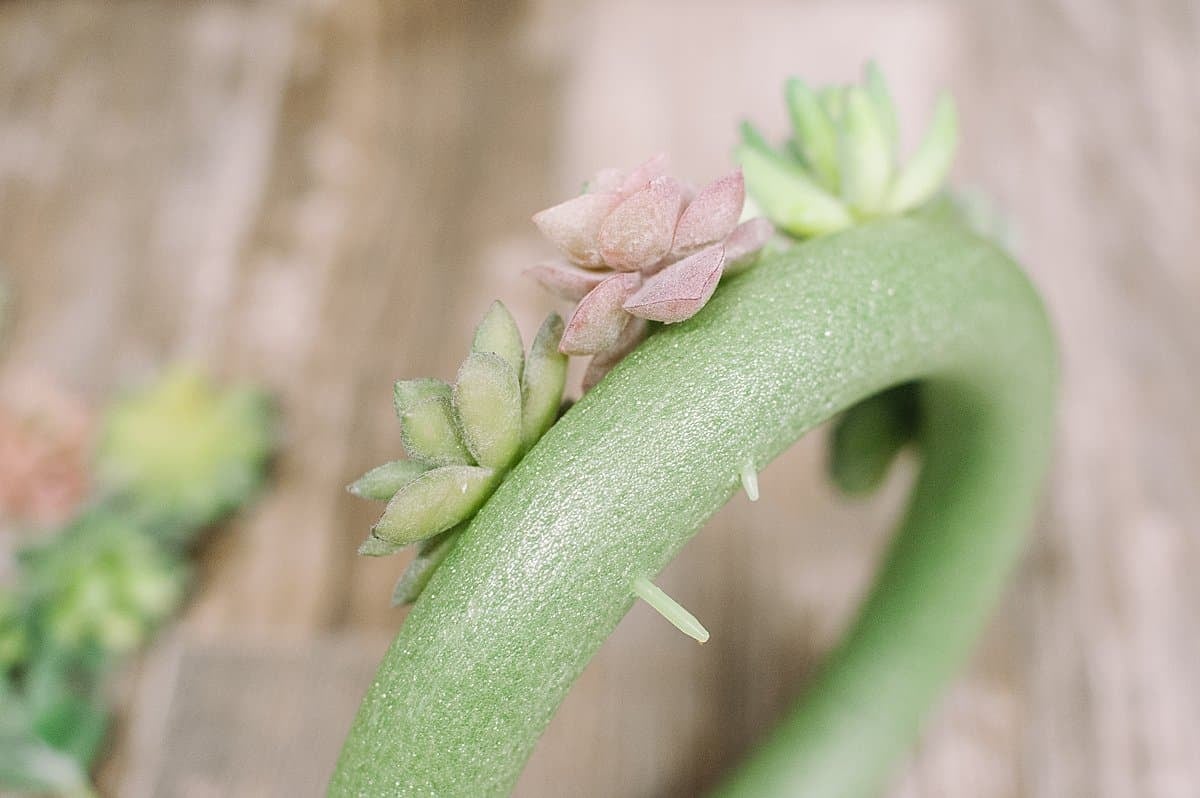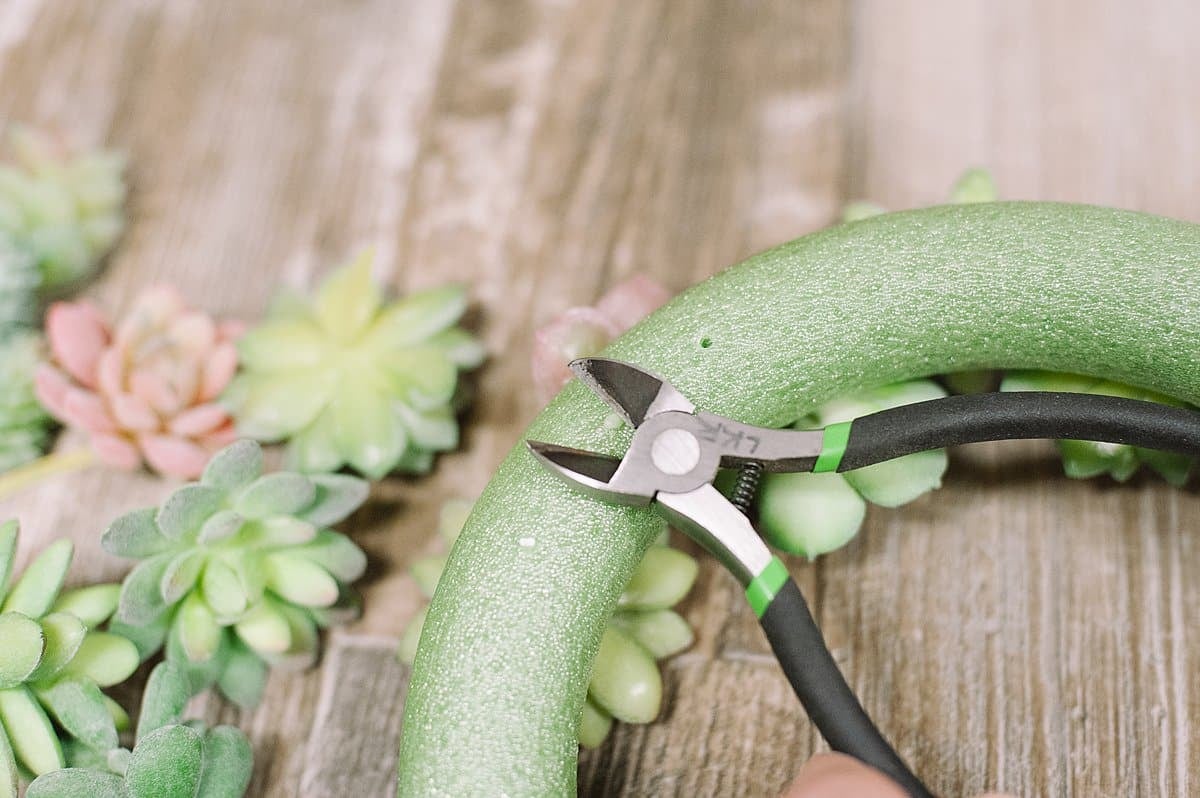 Step 4: Continue adding succulents all the way around the wreath.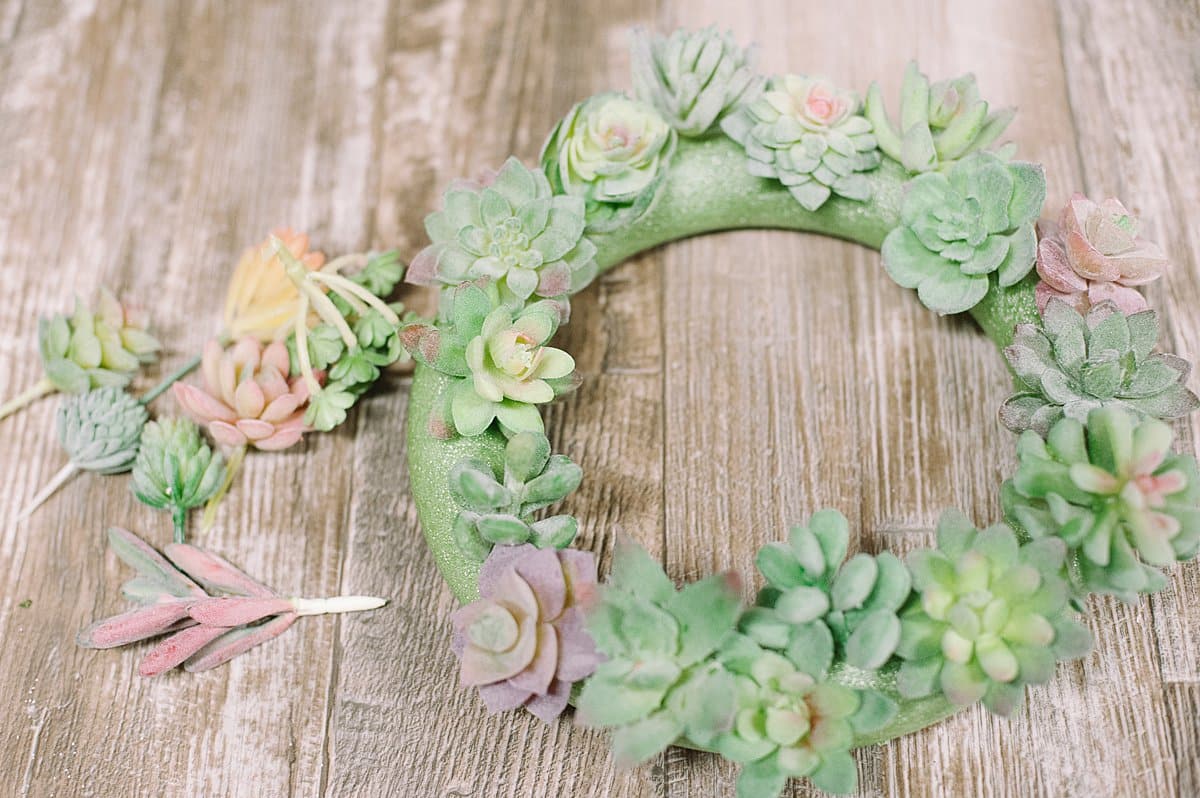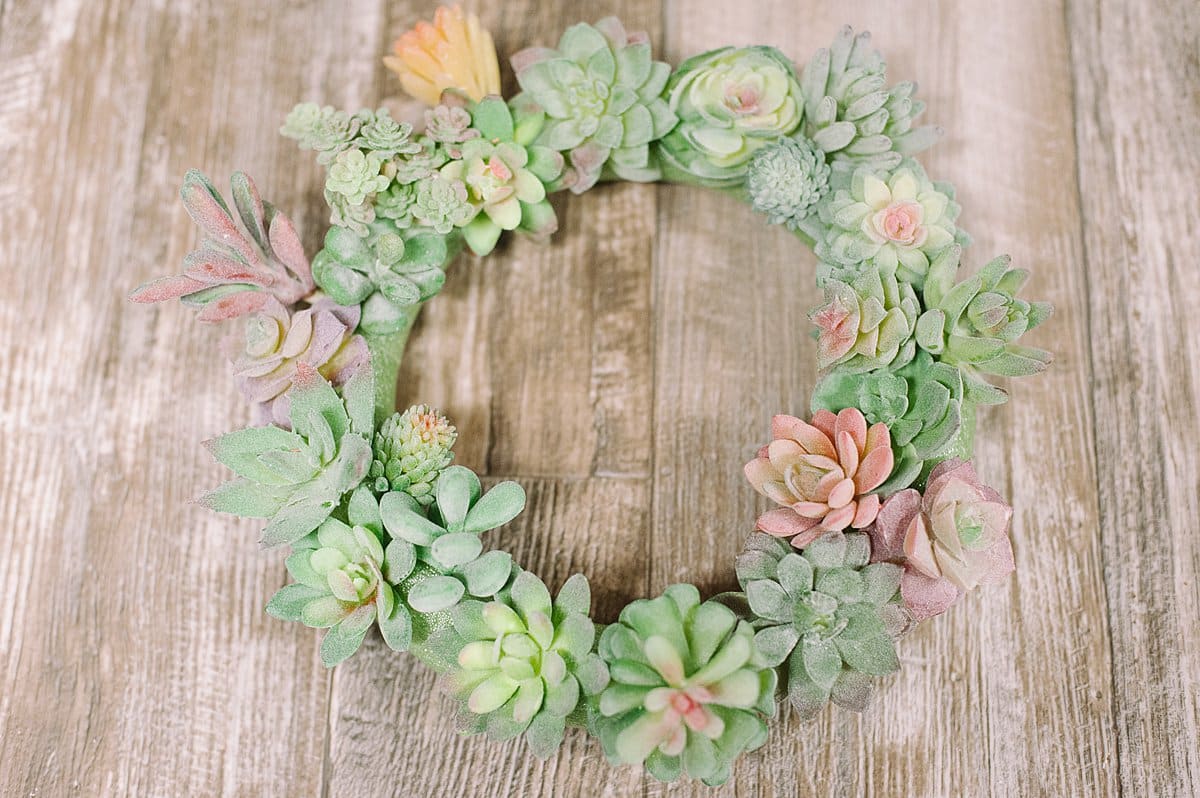 Step 5: Fill out the wreath by adding faux succulents to the inner and outer edges of the wreath.
This will make it look thicker and more full.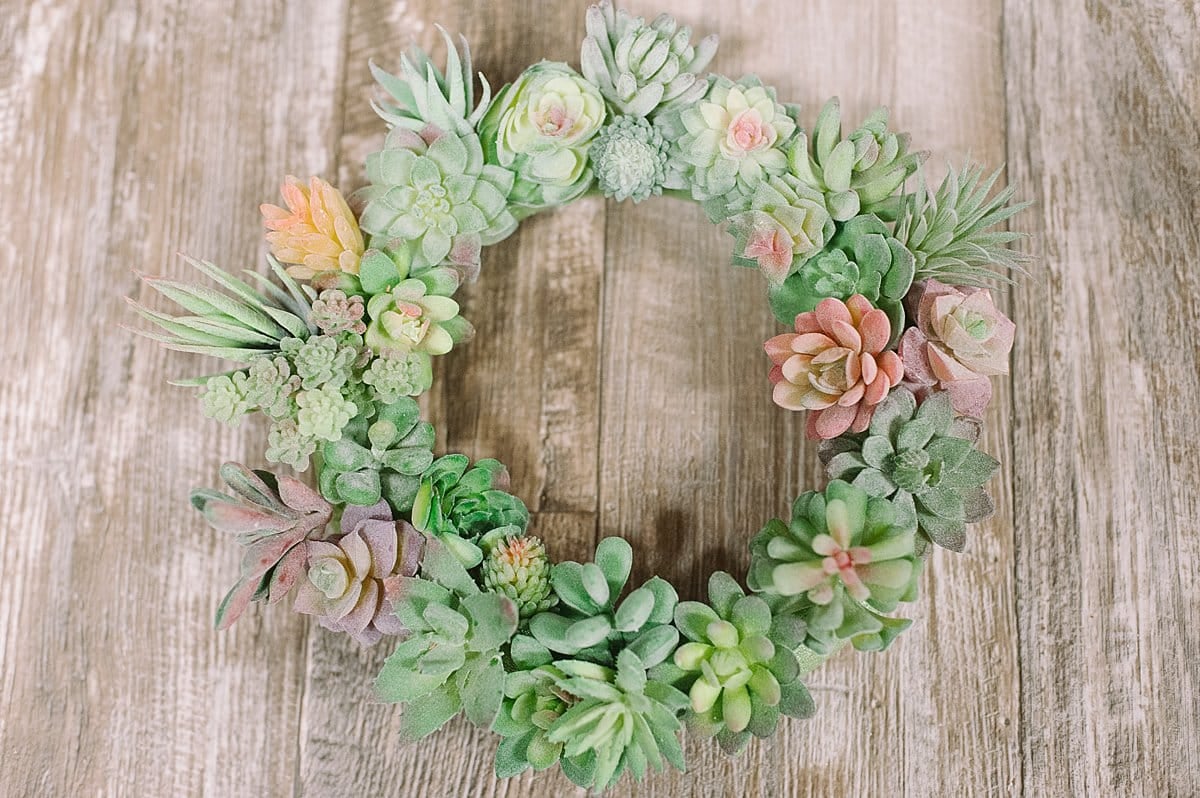 If you want to add extra stability, you can hot glue the backs of the succulents to the wreath form.
I wanted to have the option to remove and reuse the succulents later, so I did not glue them.
Also, if you want to create a full wreath, buy enough plants to completely fill the outside edges. (I did not have enough succulents to do this.)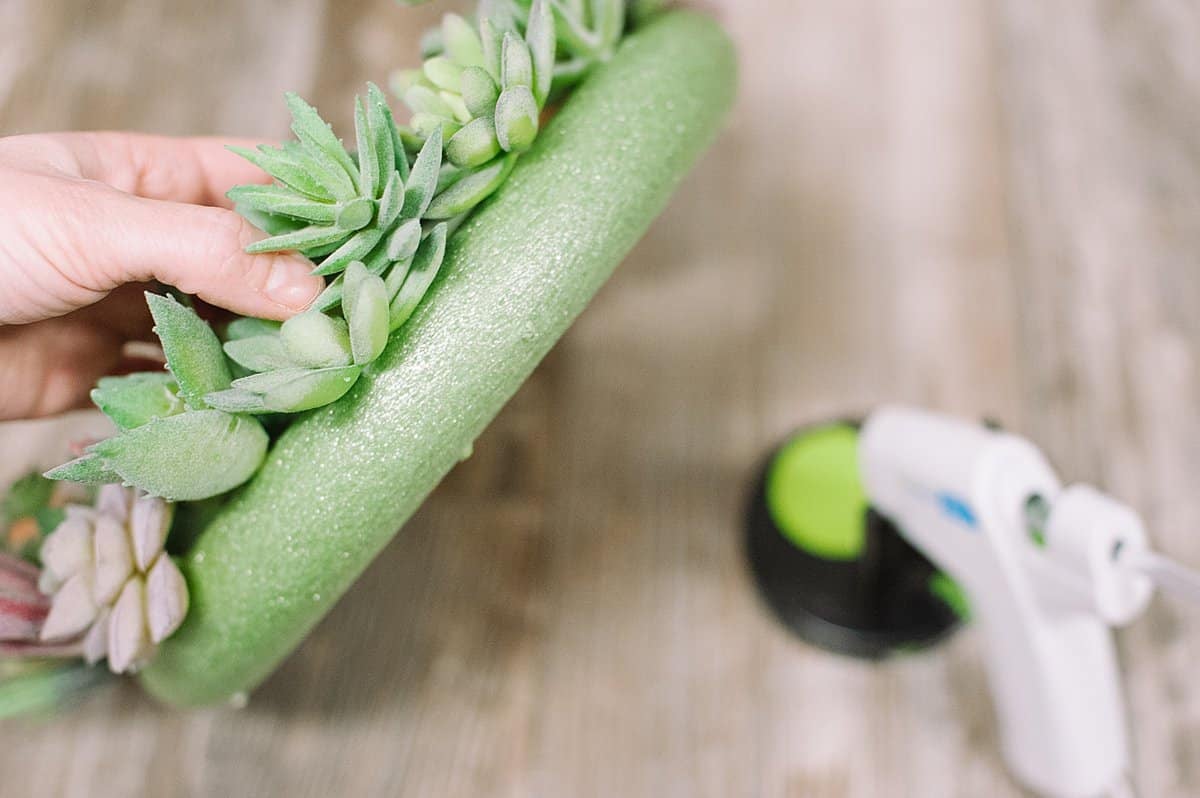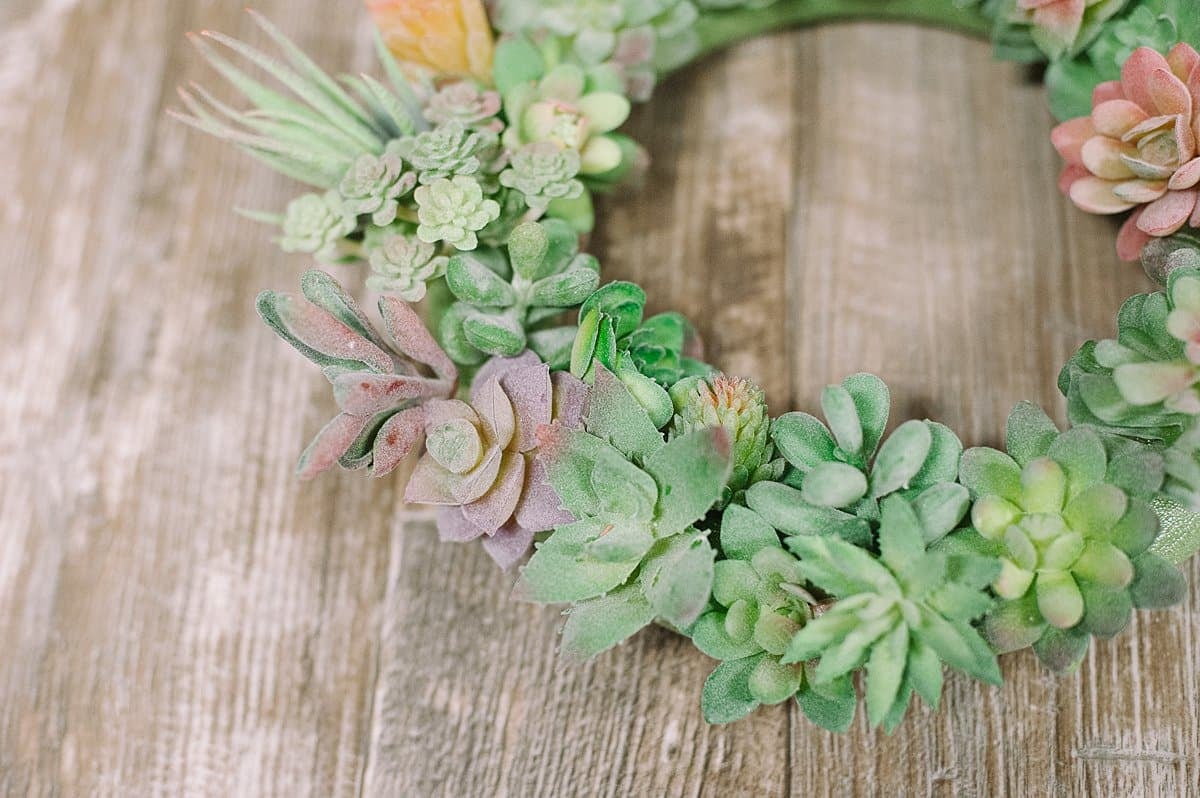 Once you have added all of the succulents, your wreath is done!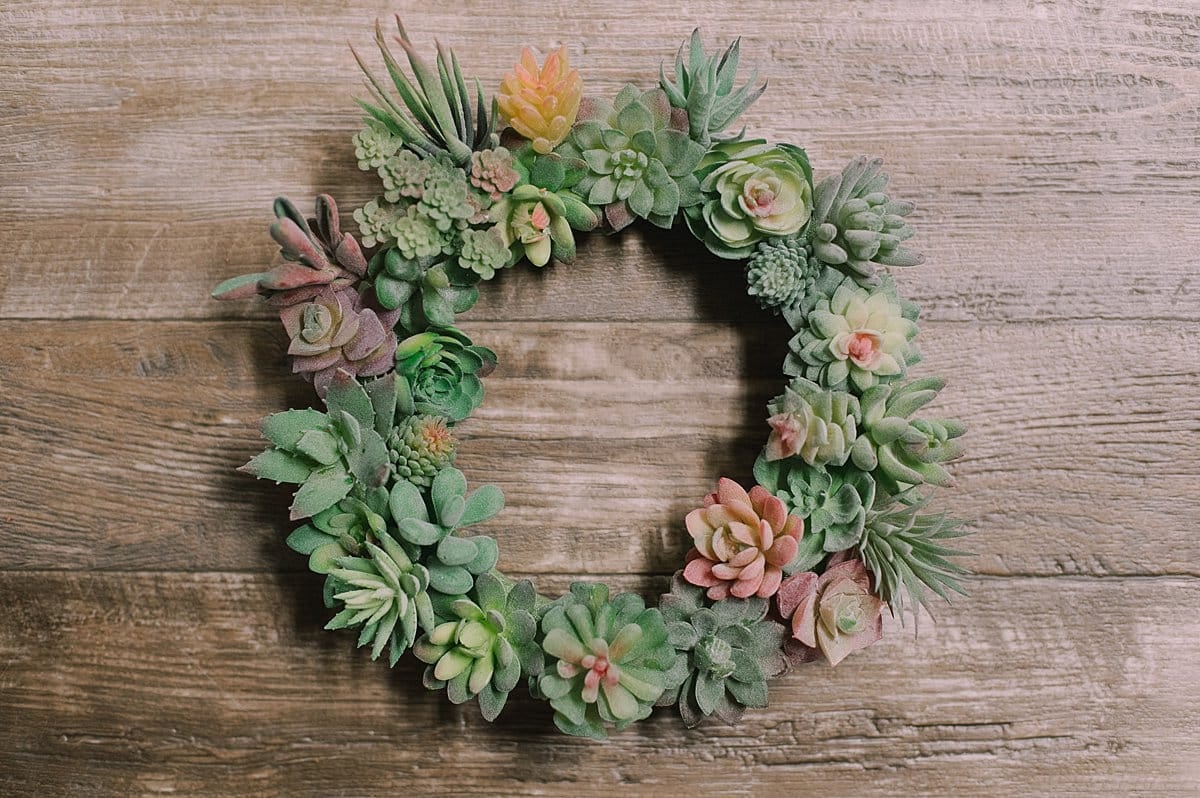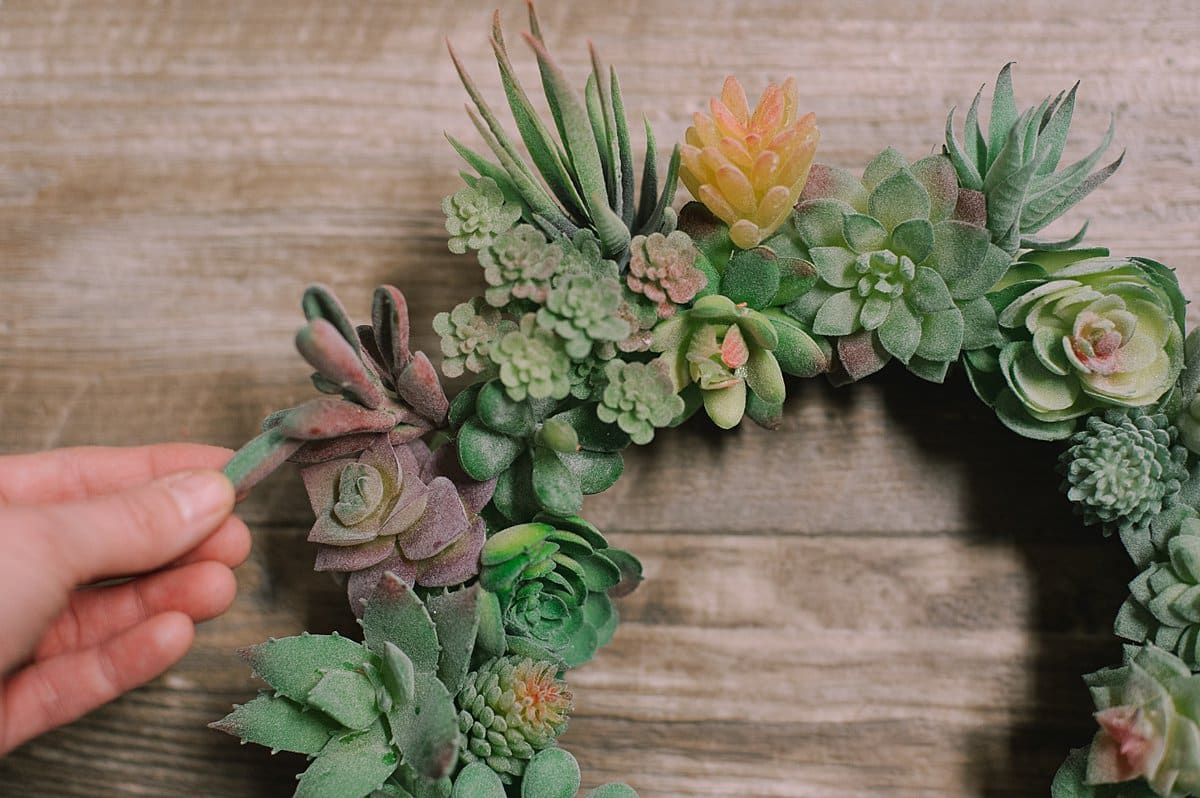 It's just beautiful.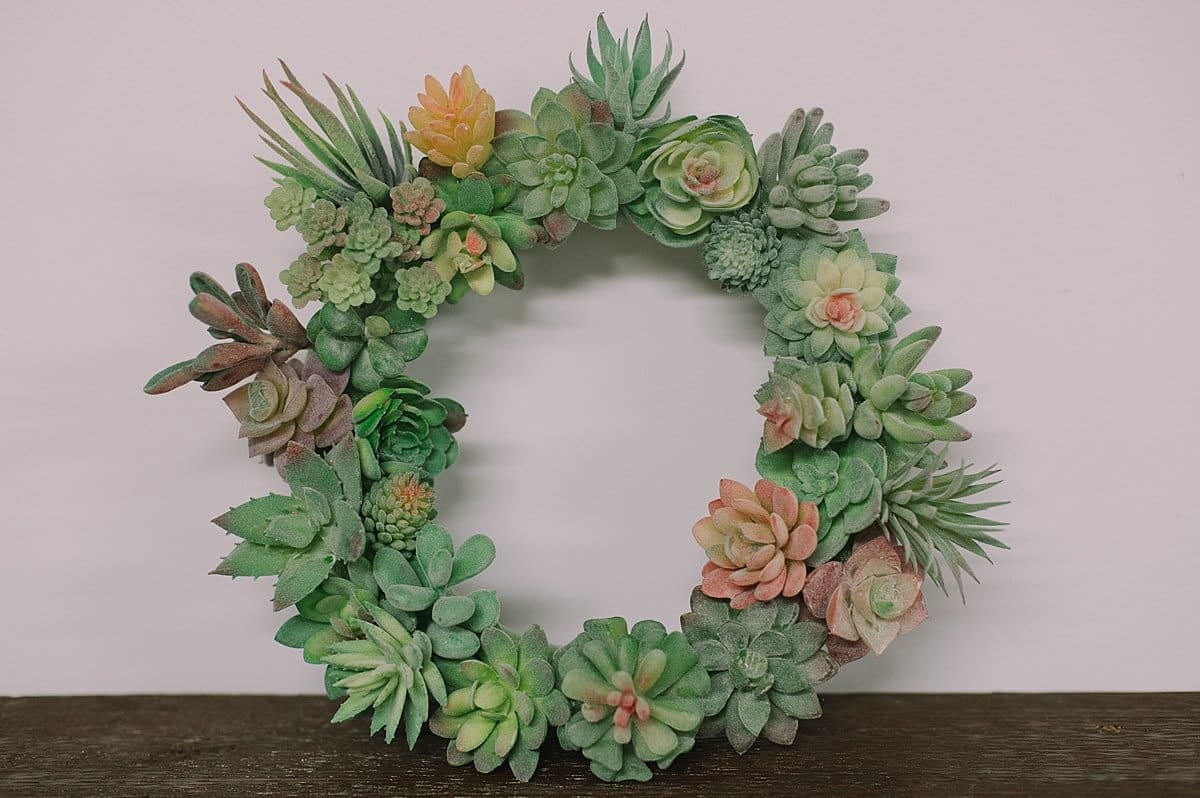 – – – – –
The best part about this DIY succulent wreath is that it will never wilt or die since we used faux succulents!
That's a win in my book!
If you give this wreath a try, I want to see yours!