**These posts often contain affiliate links. Please see our disclosure policy for details.**
Learn how to make a yarn-wrapped heart garland using cardboard heart-shaped cutouts, rainbow-colored yarn, and twine!
All it takes to make yarn wrapped hearts is cardboard, yarn, scissors, and hot glue.
The results are adorable yarn-wrapped hearts in the colors of your choice, ready to be used as home decor or incorporated into another craft project.
Today, we're going to make a yarn wrapped heart garland by stringing the yarn hearts onto twine!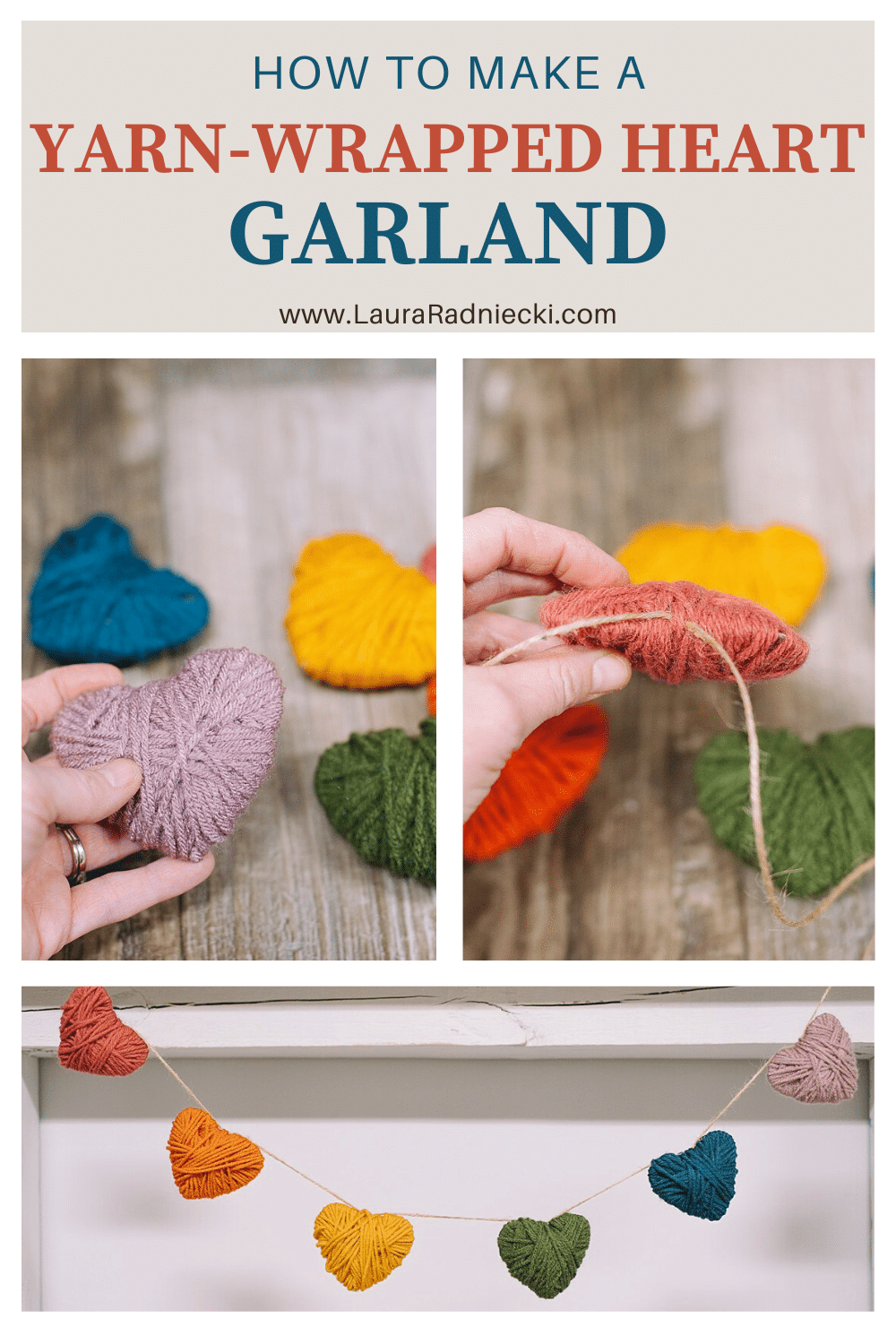 How to Make a Yarn Wrapped Heart Garland
Step 1: Gather Supplies
Supplies Needed:
Cardboard
Hot Glue Gun and Glue
Step 2: Make yarn-wrapped hearts using this tutorial here.
Trace the cardboard hearts.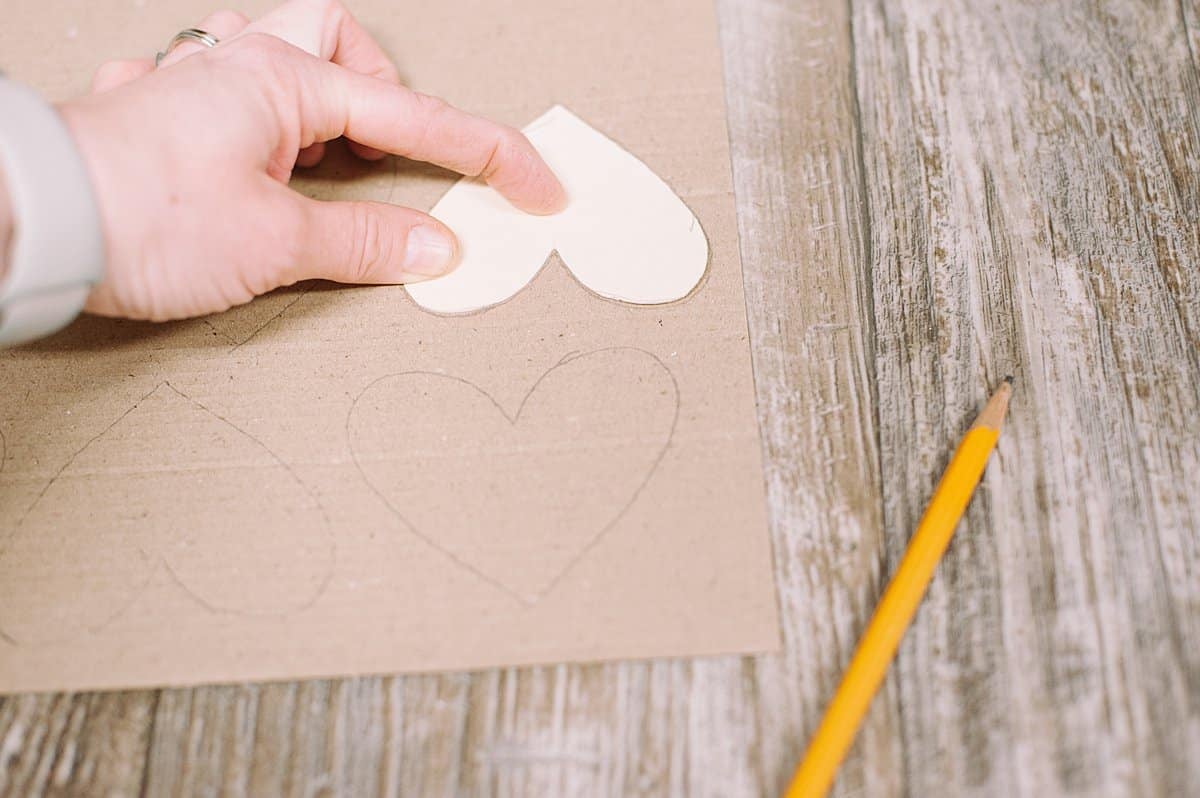 Cut them out.
Wrap them in yarn until the cardboard is completely covered.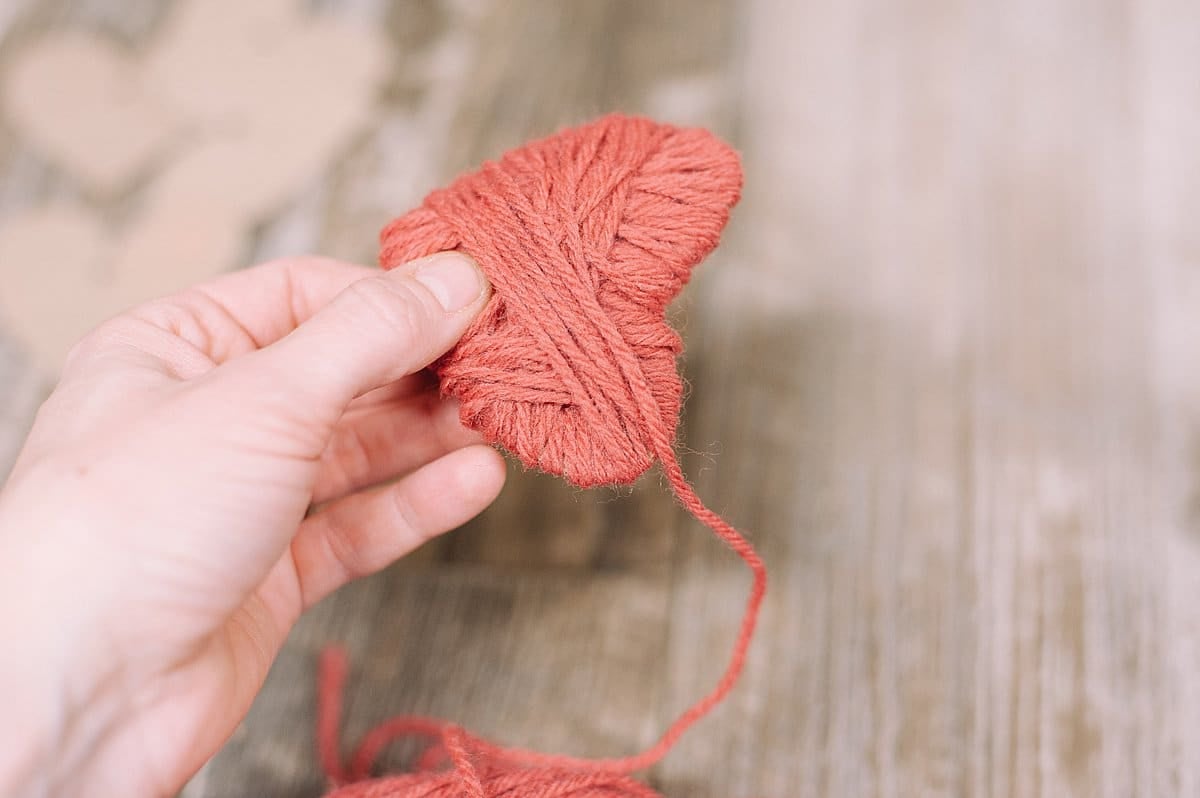 Hot glue the yarn tail to the back of the heart to secure and finish it.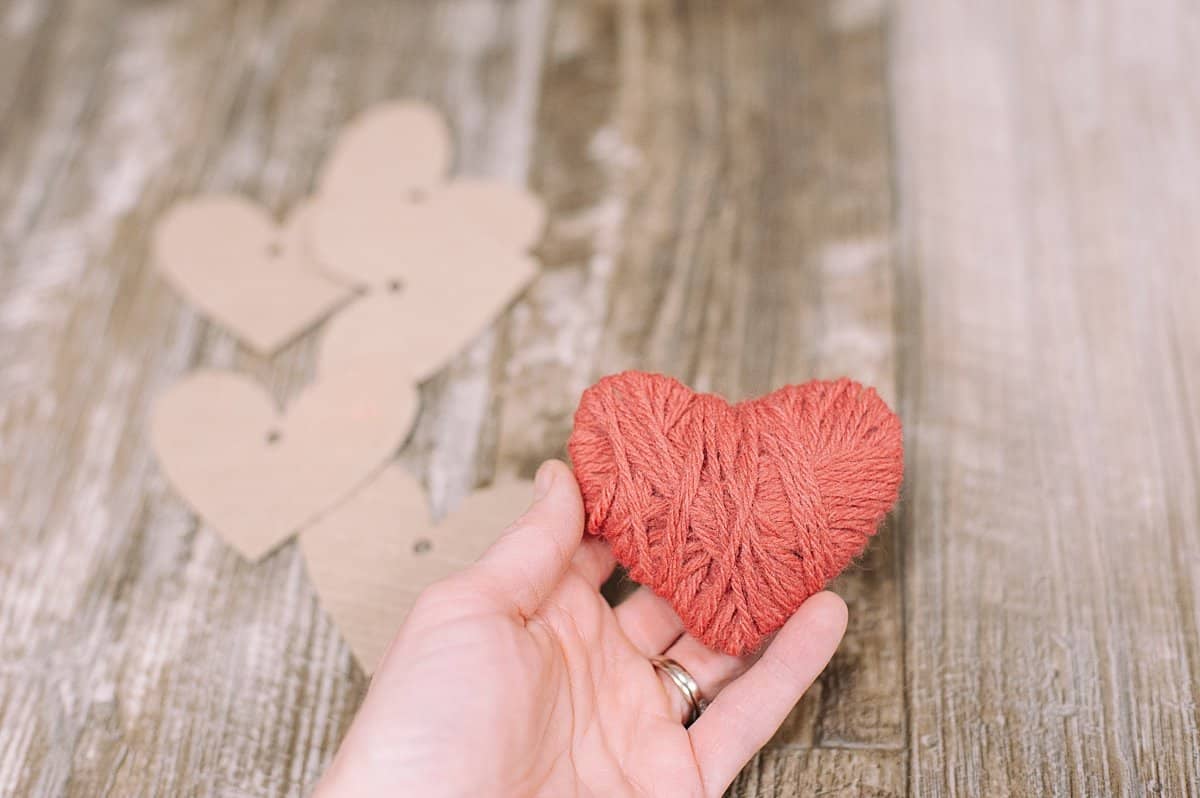 Repeat for all of the hearts and yarn colors you want to use!

Step 3: Cut a length of twine, long enough for your mantel.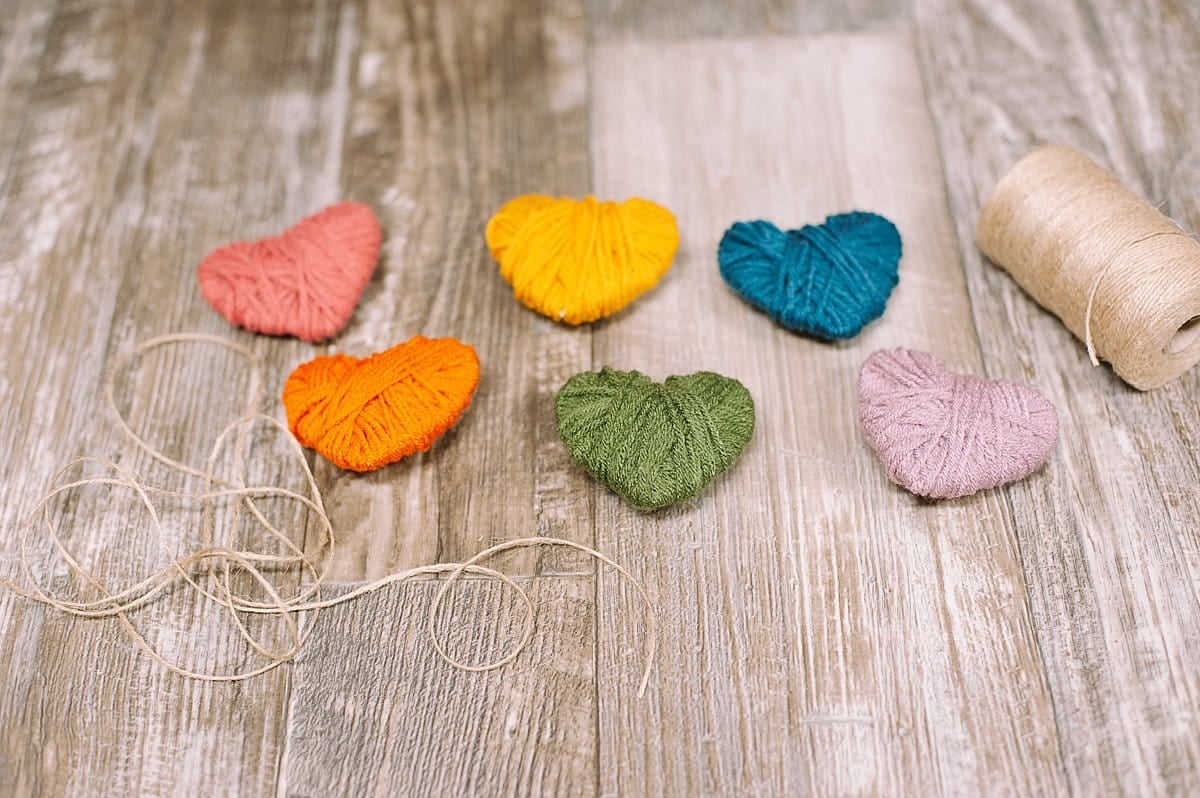 Step 4: Thread twine through an embroidery needle with a large eye.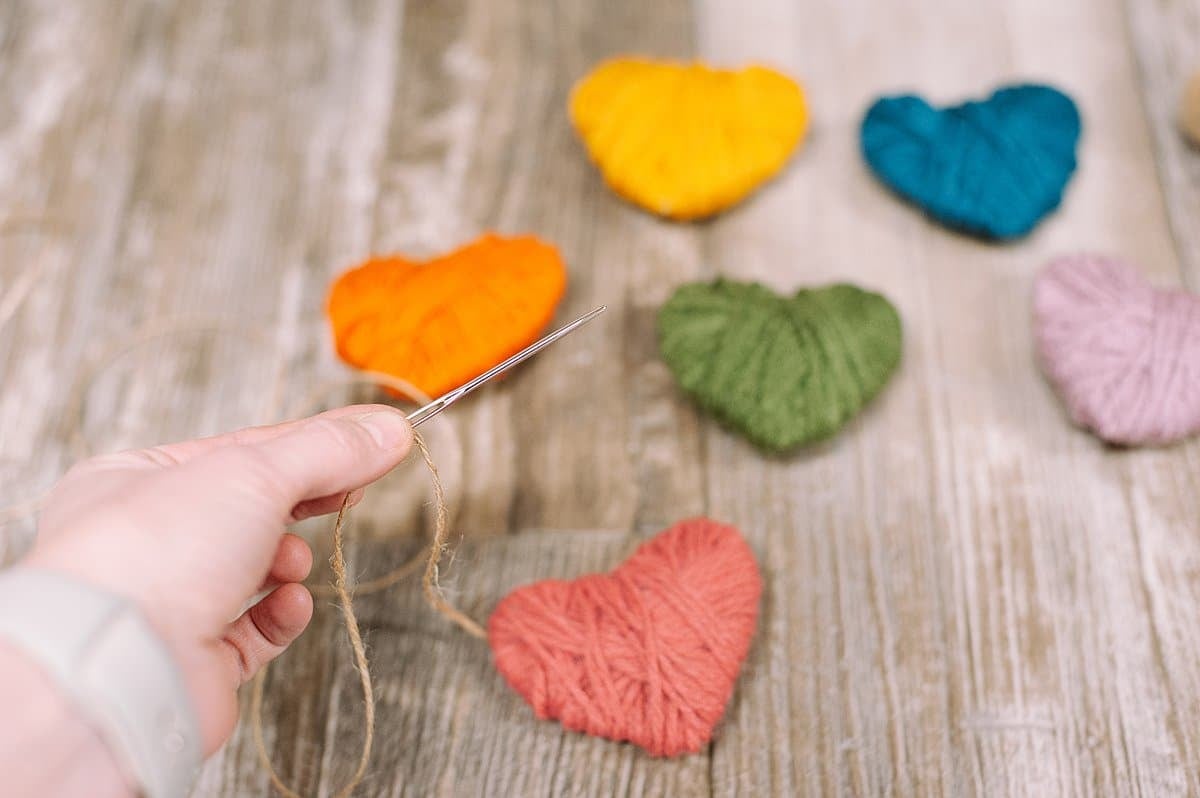 Step 5: Thread the needle underneath a couple of strands of yarn on the top of the yarn-wrapped heart, in the middle.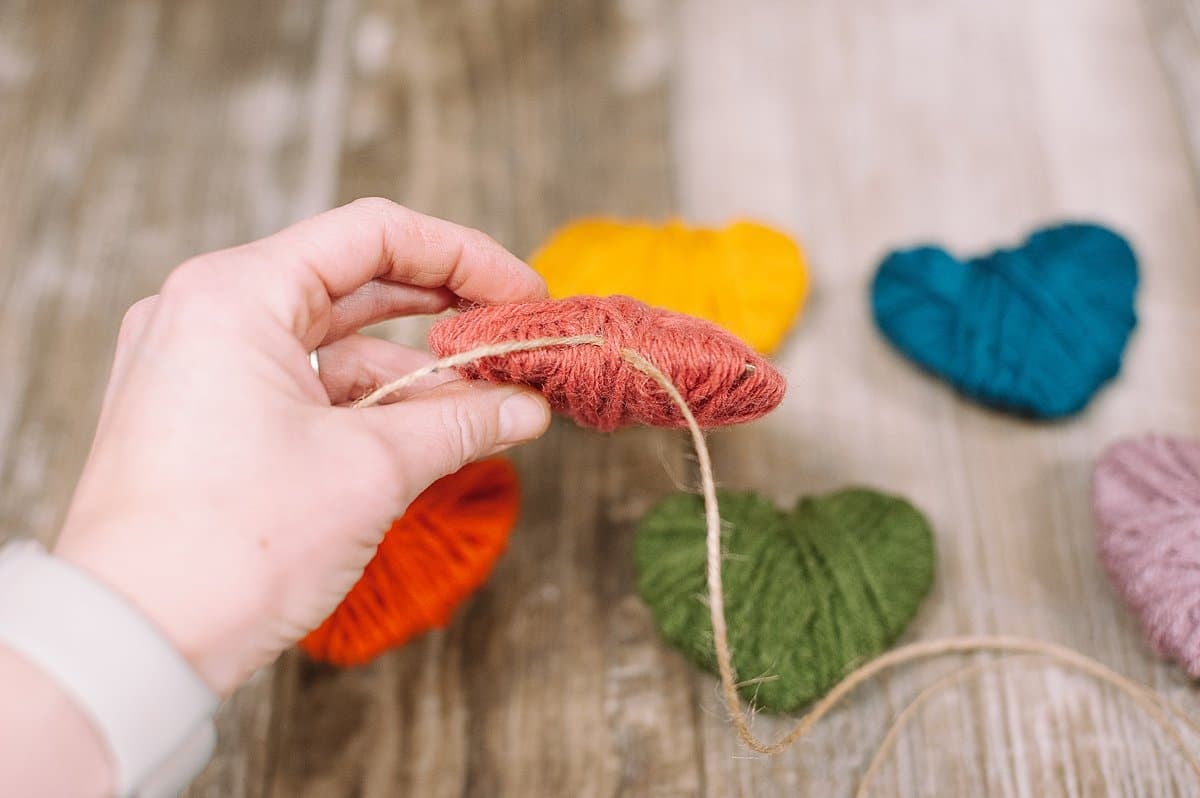 Step 6: Continue threading yarn hearts onto the twine until all have been added.
Tie loops in both ends of the twine to make it easy to hang.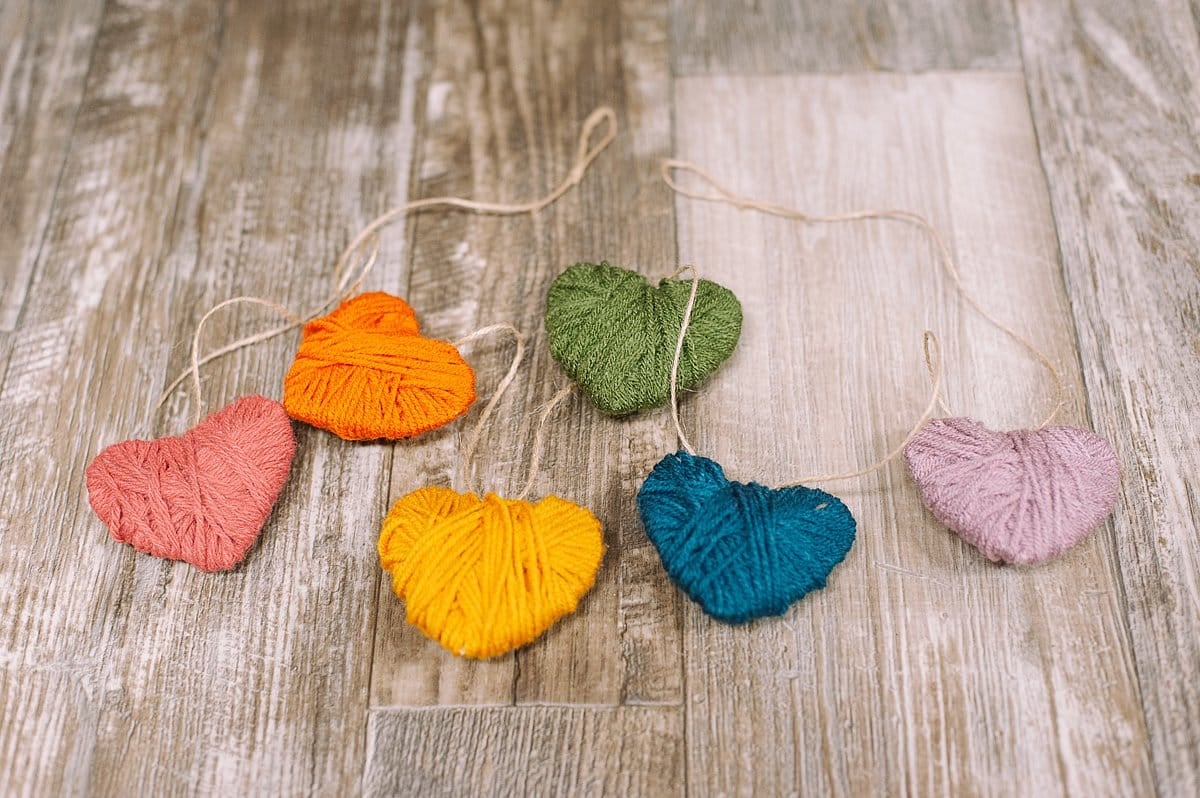 Your yarn heart garland is finished!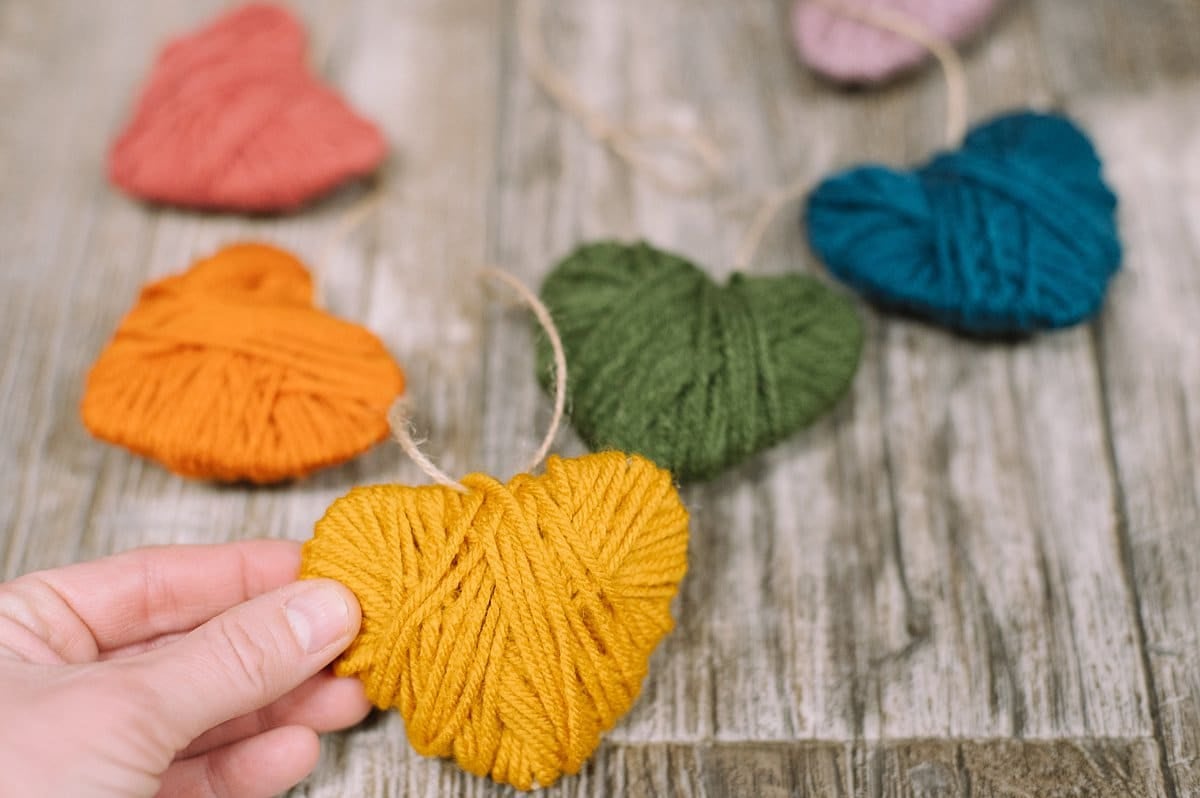 It's ready to hang up on your mantel or your wall!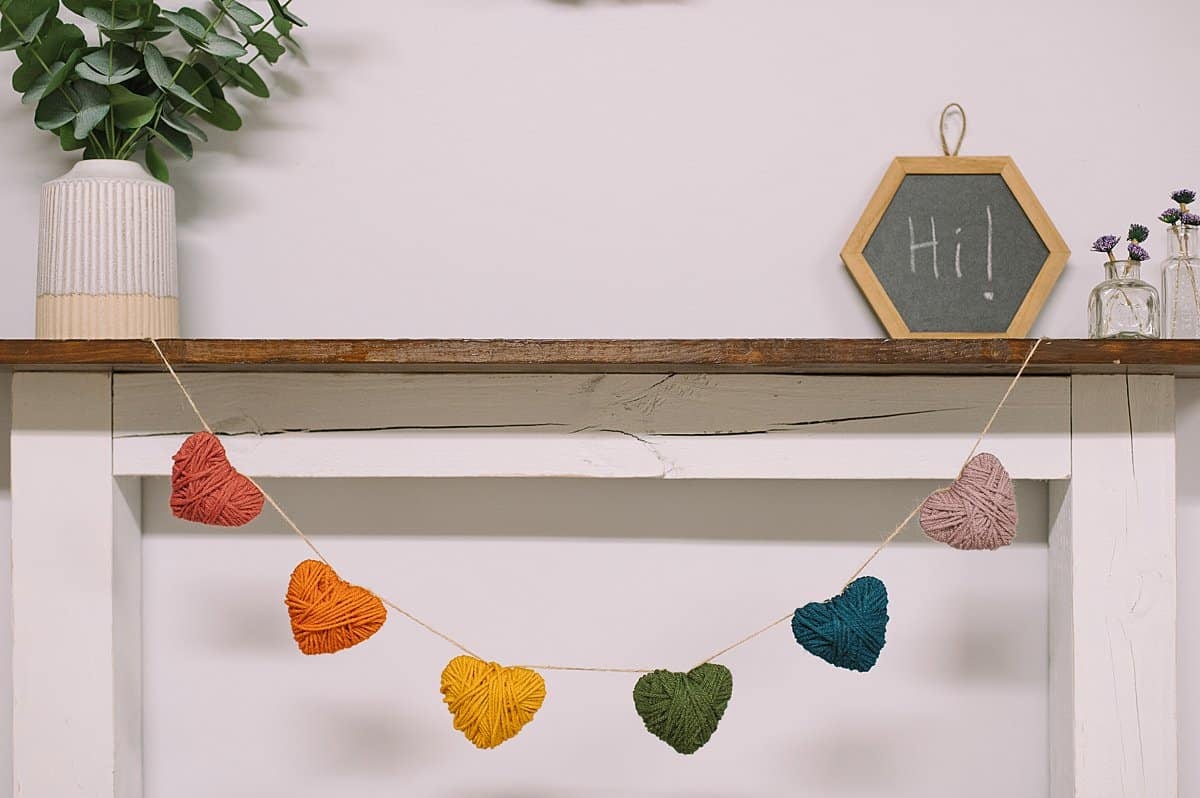 It's simple, cute, customizable, and so easy to make – perfect for a kid to help with.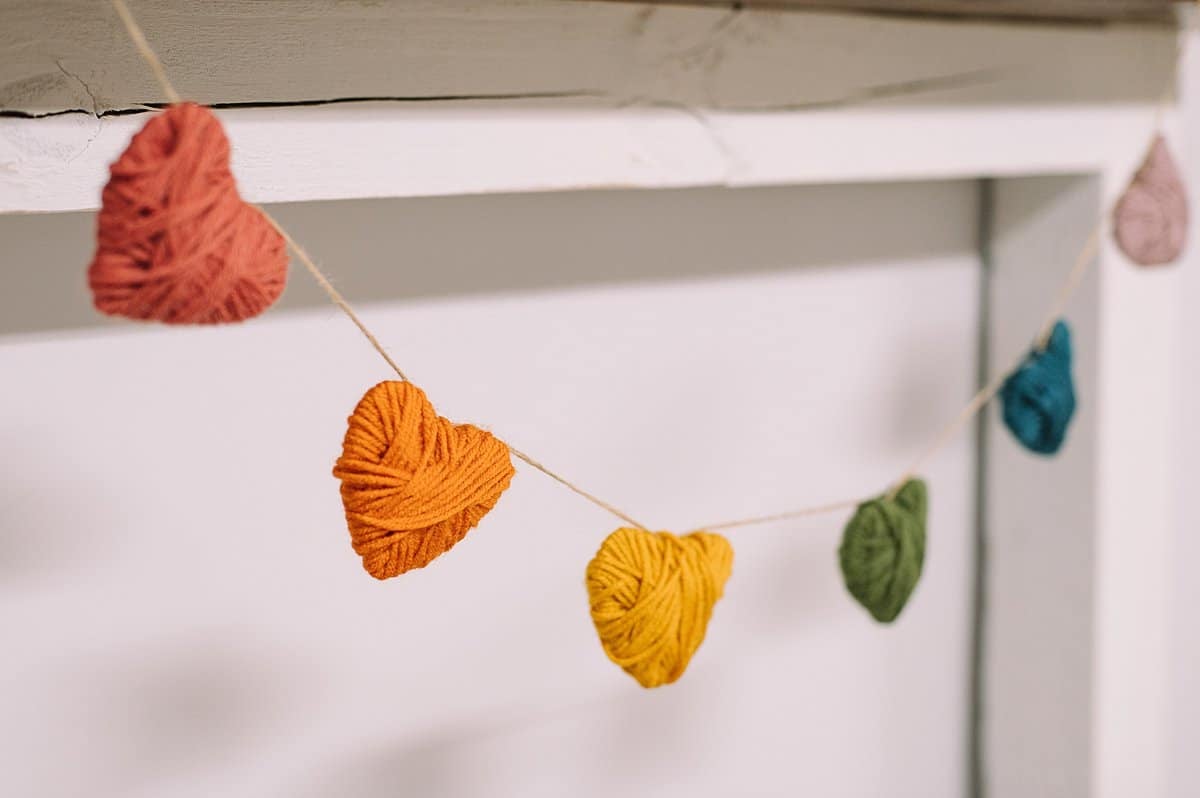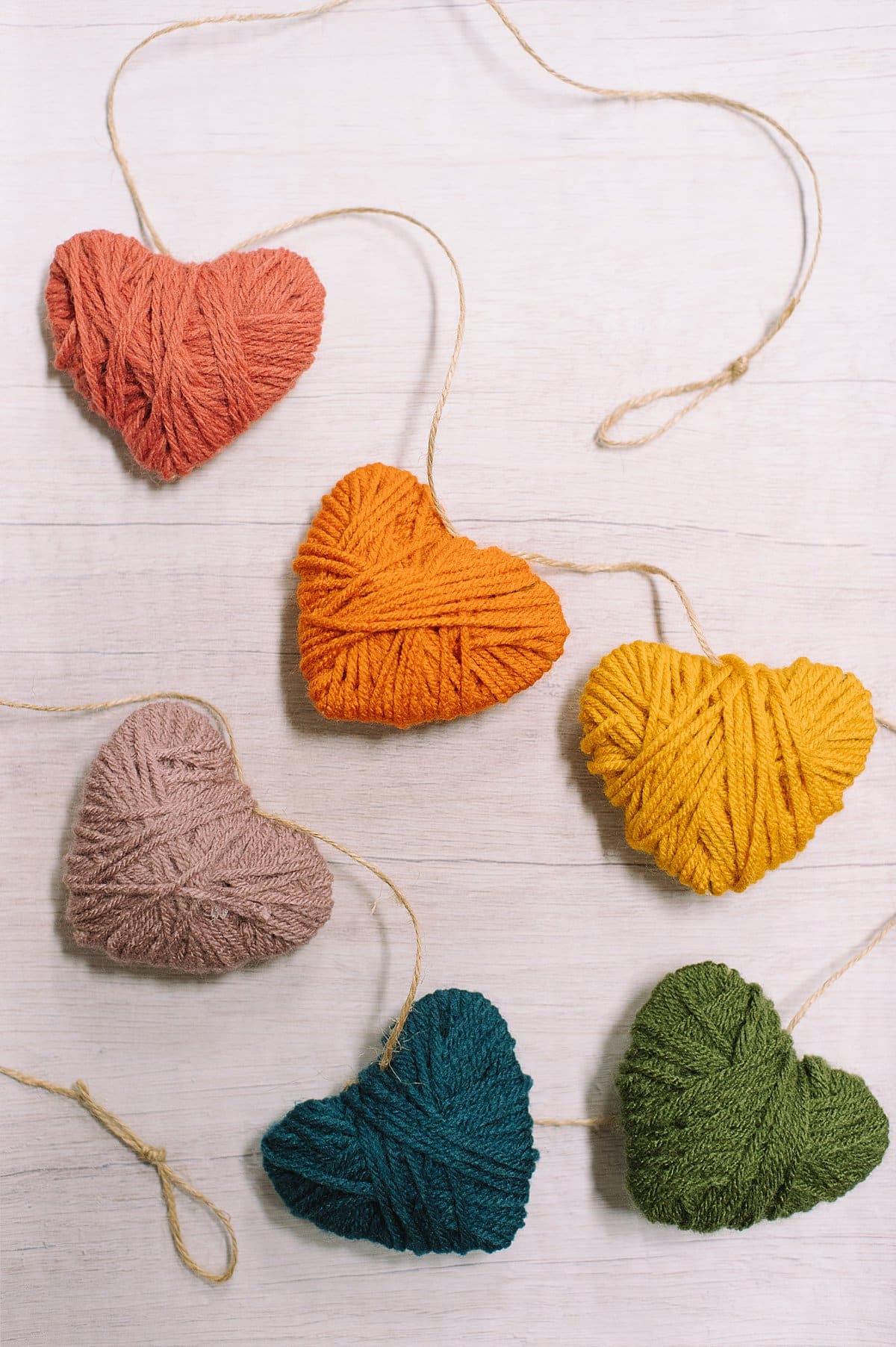 – – – – –
After you've made a batch of colorful yarn-wrapped hearts, string them up onto a length of twine to make a beautiful, rustic chic heart garland!
We used rainbow yarn for our heart garland, but you can use whatever colors you want.
If you give it a try, let me see a picture of your masterpiece!