**These posts often contain affiliate links. Please see our disclosure policy for details.**
We talked about how to make a tassel garland before, and saw how easy it is to take a handful of yarn tassels and string them together to make a simple yet beautiful garland.
Here is another tassel garland idea; this time making a wood bead garland with tassels on the ends.
Here's how to make one!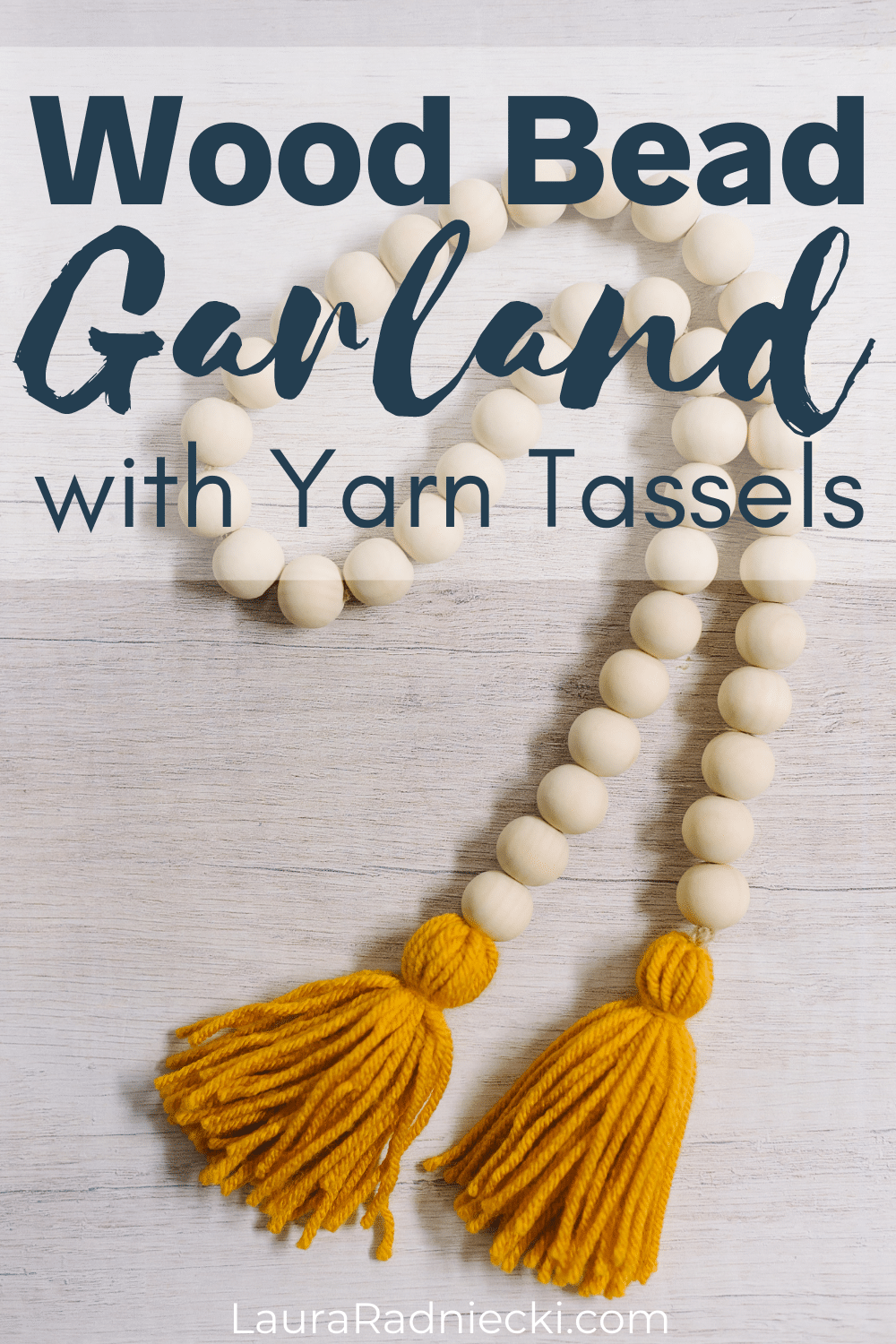 How to Make a Wood Bead Garland with Yarn Tassels
Step 1: Gather Supplies
Supplies Needed:
Yarn Tassels made using this tutorial – (you'll need 2)
Twine
Embroidery Needle with a large eye
Scissors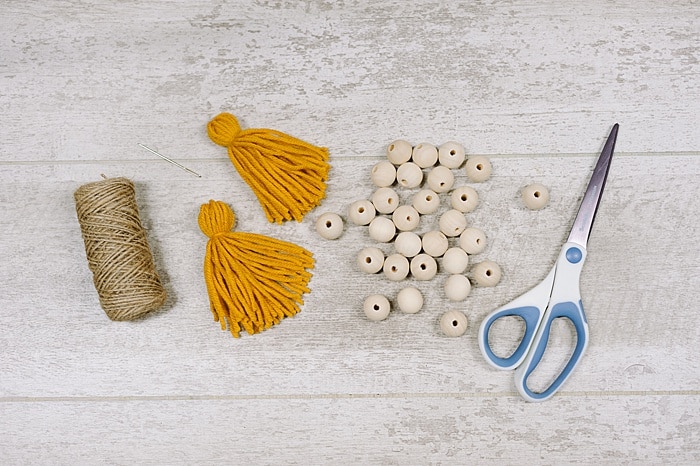 Step 2: Cut a long piece of twine and knot one end loosely, so the beads will stay on.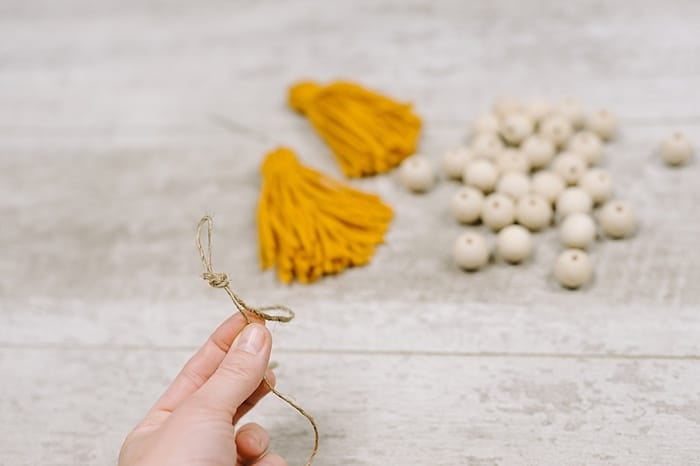 Step 3: Thread the twine through the eye of the embroidery needle.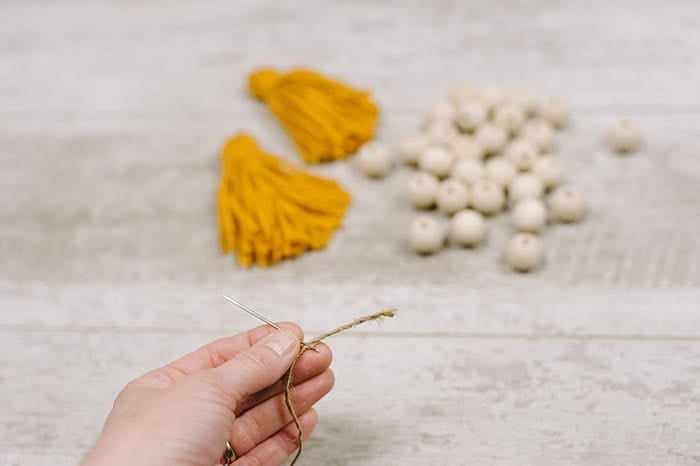 Step 4: Add as many wooden beads as you need to make your garland your desired length.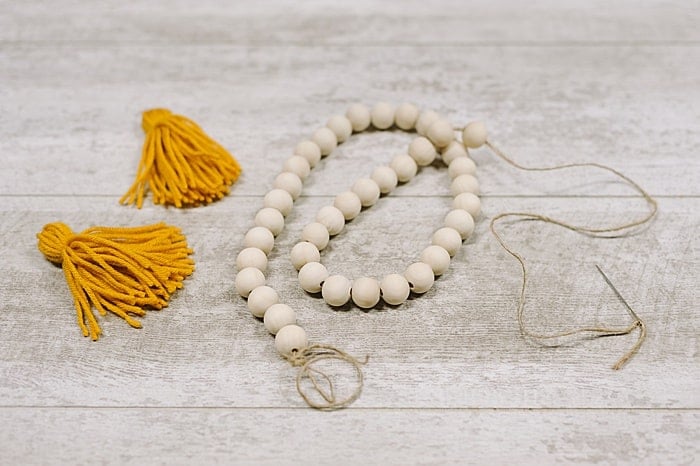 (If you wanted to make just a simple wooden bead garland, you could stop right here. Tie another loop at the other end of the garland, and it's ready to hang!)
Step 5: To add a tassel to one end, thread the needle and twine under the tie string at the top of the tassel.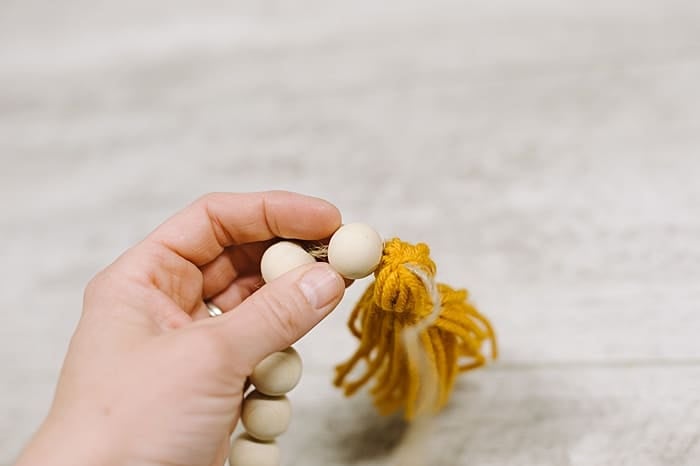 Step 6: Knot the twine to secure the tassel.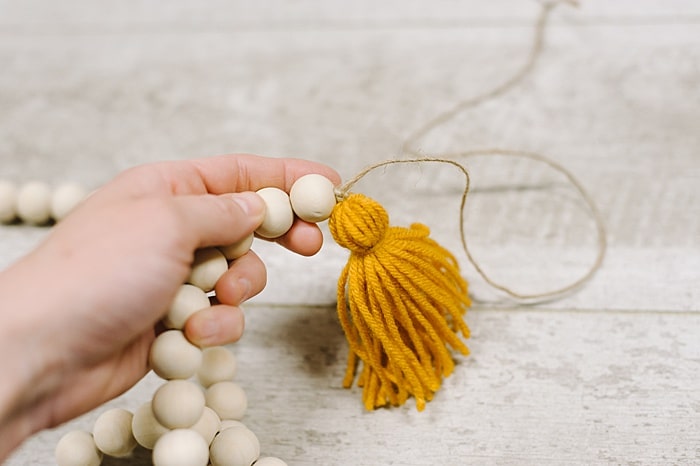 Then thread the needle back up through several beads to hide the end of the twine.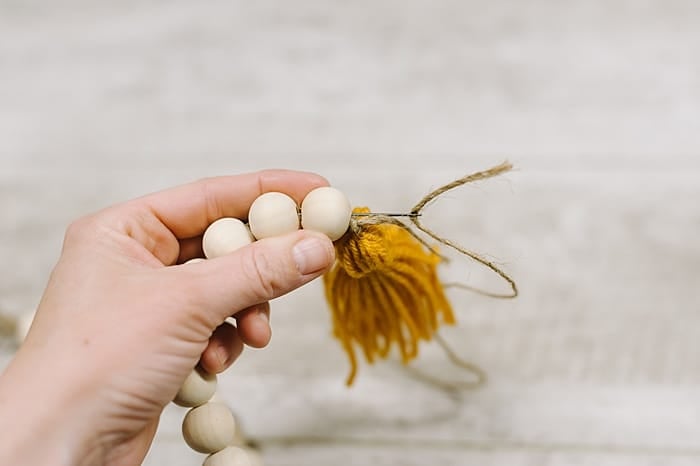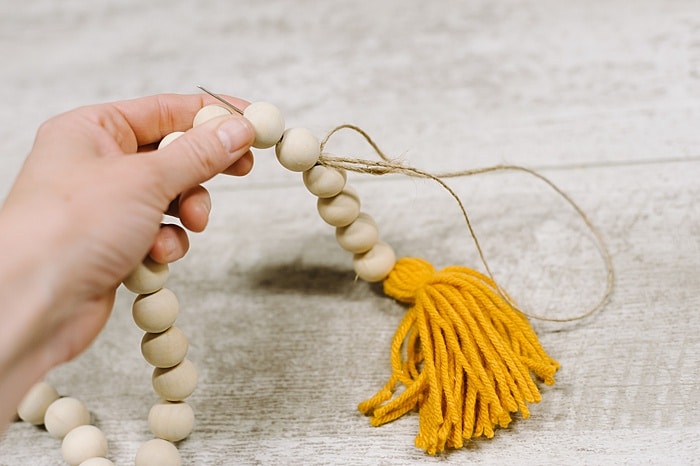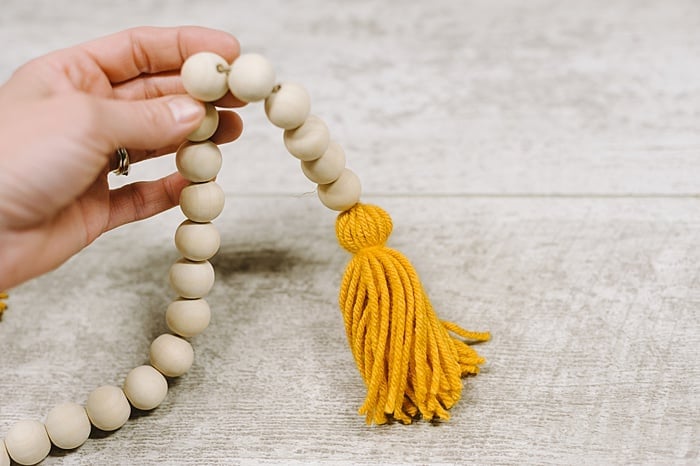 Step 7: Repeat on the other end with the second tassel.
You can untie your original loose loop, and then add the needle so you're able to thread the twine through your tassel on the second end.
***Alternative Variation: The other option is to tie and knot a tassel onto one end of your long twine string FIRST (Between step 3 and step 4 above). Continue with the steps as outlined above. And then at the end, use the needle to thread the extra twine through the beads to hide it. The choice is yours.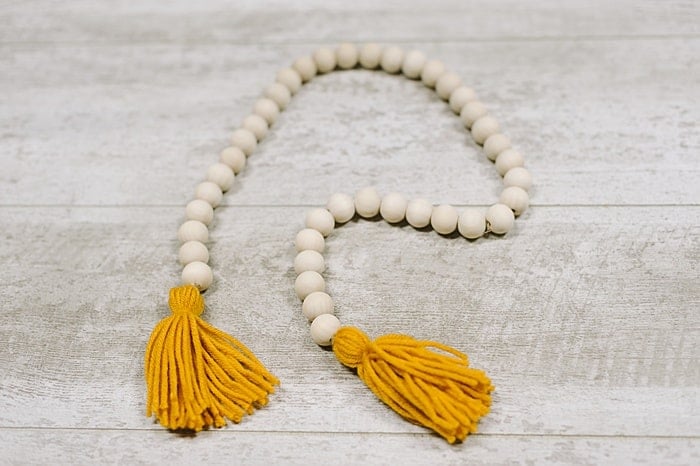 When I see the beautiful simplicity of this wooden bead garland with tassels on each end, it makes me want to try making a long wood bead garland to wrap around my Christmas tree!
How beautiful would that be?!
For now, this wood bead garland with yarn tassels on each end will be a versatile and beautiful piece of decor in my home.