**These posts often contain affiliate links. Please see our disclosure policy for details.**
Learn how to make a DIY colorful garland with spools of thread and wooden beads in this easy garland tutorial for your mantel!
Garlands are one of the very best ways to change up your home decor for the seasons or holidays.
They are usually fast and easy to make, they pack a big punch and make a major impact with minimal effort, and the sky is the limit for the different types of garlands you can create.
Today, we are making a DIY colorful garland with vintage spools of thread and wooden beads that is perfect as an everyday decor piece for your mantel, and especially great for summer!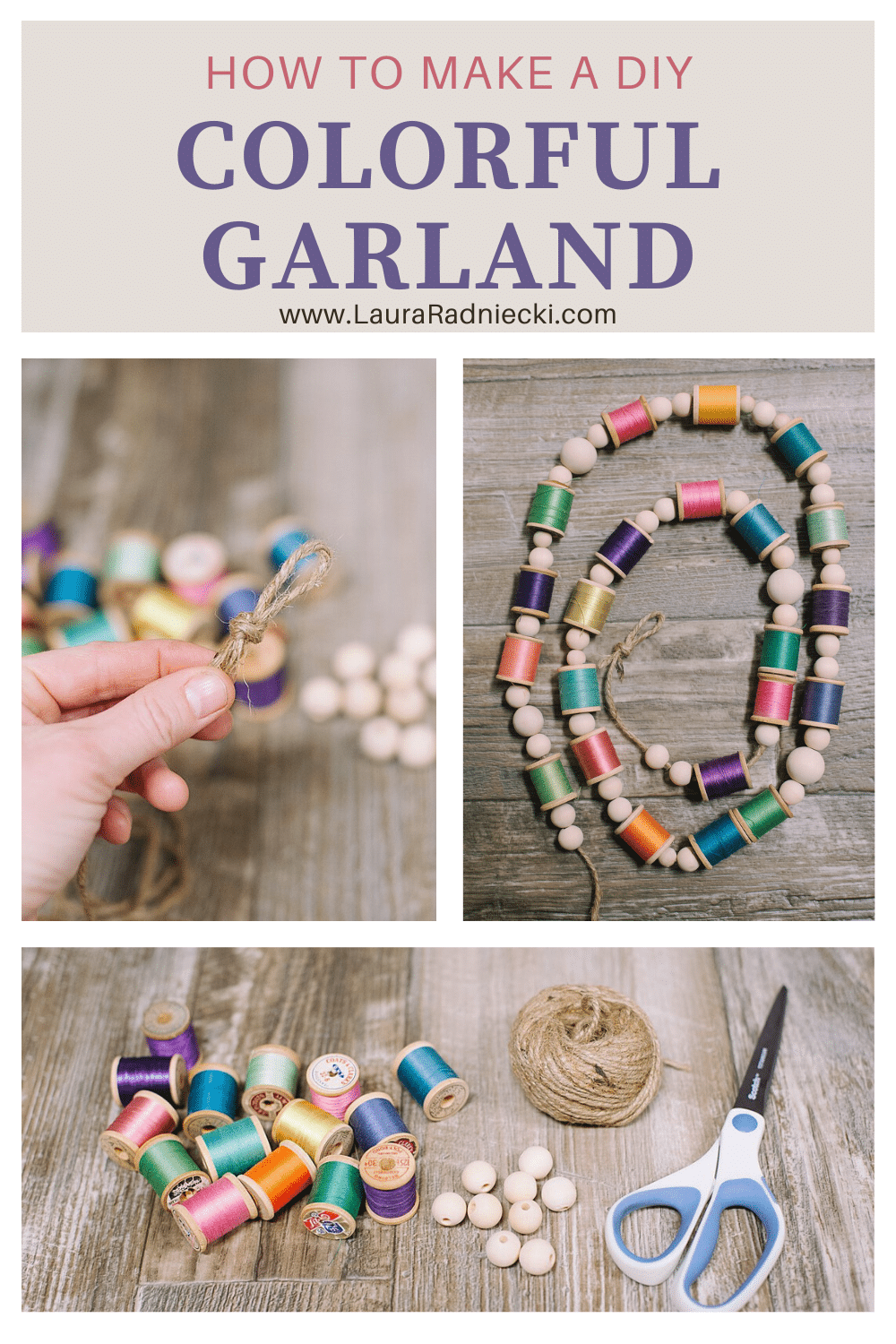 DIY Colorful Garland with Spools of Thread and Wooden Beads
Step 1: Gather Supplies
Supplies Needed:
Wooden Spools of Thread – we used vintage wood spools in bright colors that we bought at thrift stores.
Packing Tape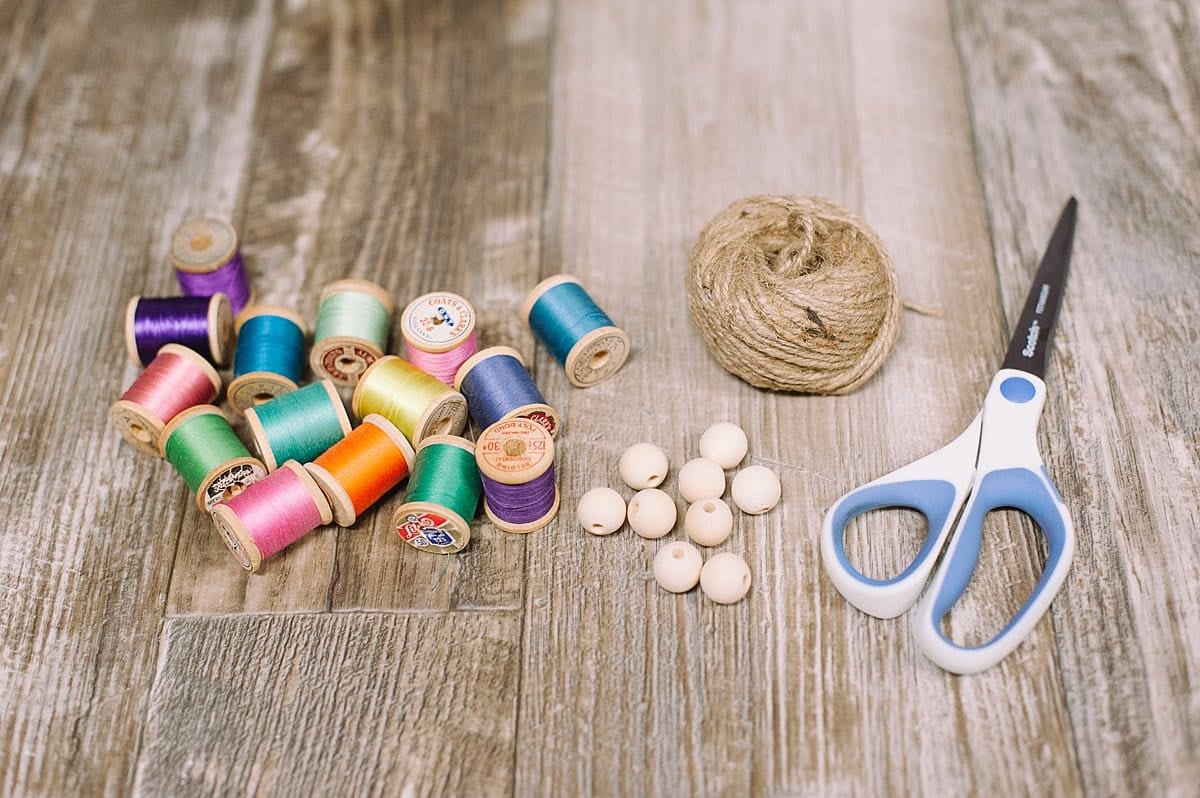 Step 2: Cut a length of twine for your garland.
Step 3: Tie a loop at one end of the twine.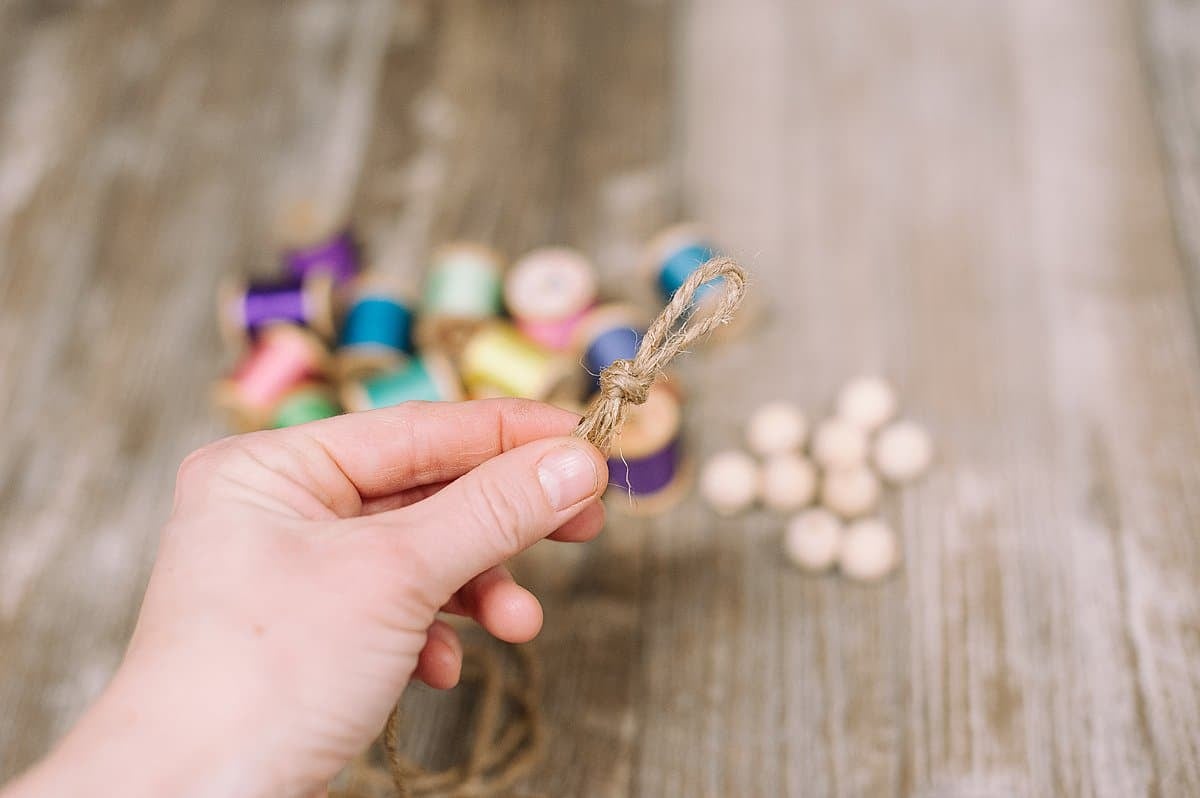 Step 4: Wrap packing tape around the other end of the twine to make it easier to thread through the wooden beads and the spools of thread.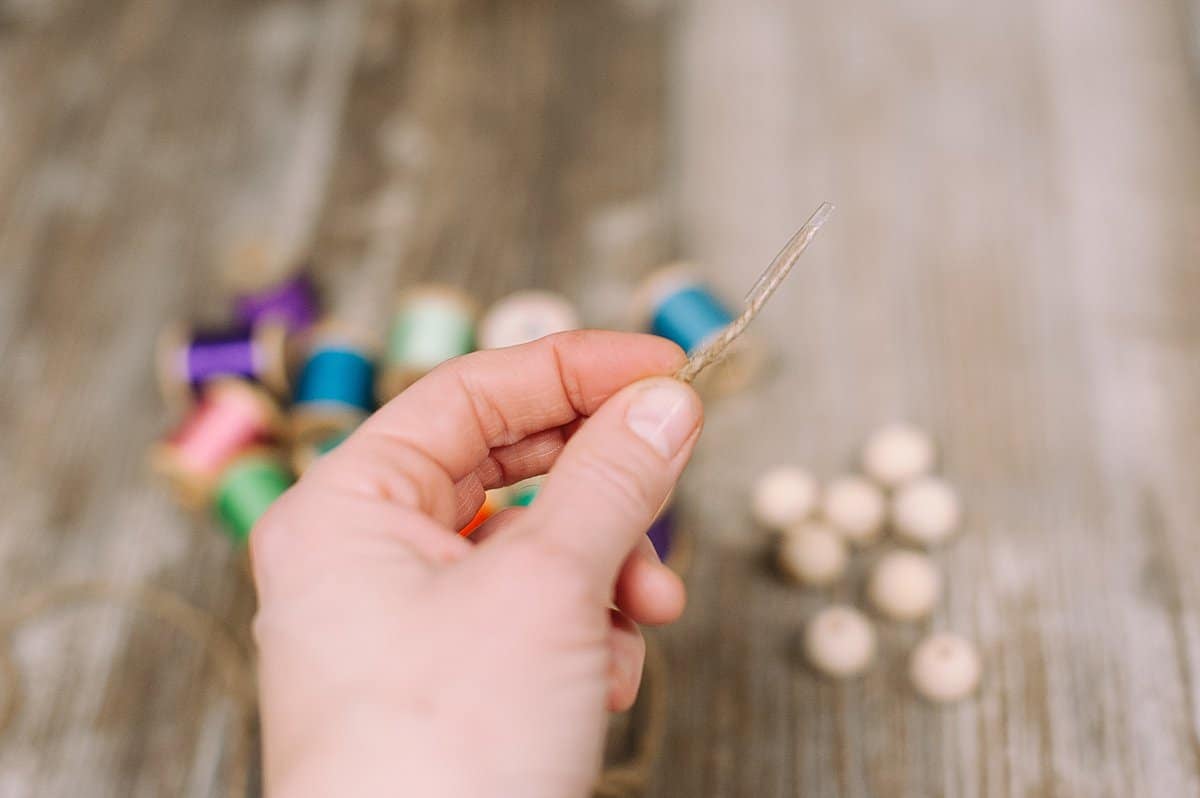 Step 5: Begin adding wood beads and spools of thread to the garland.
You can add them in a uniform pattern or do it randomly.
I chose to alternate thread spools and wooden beads but randomly chose the number and sizes of beads each time.
Continue until the garland is done.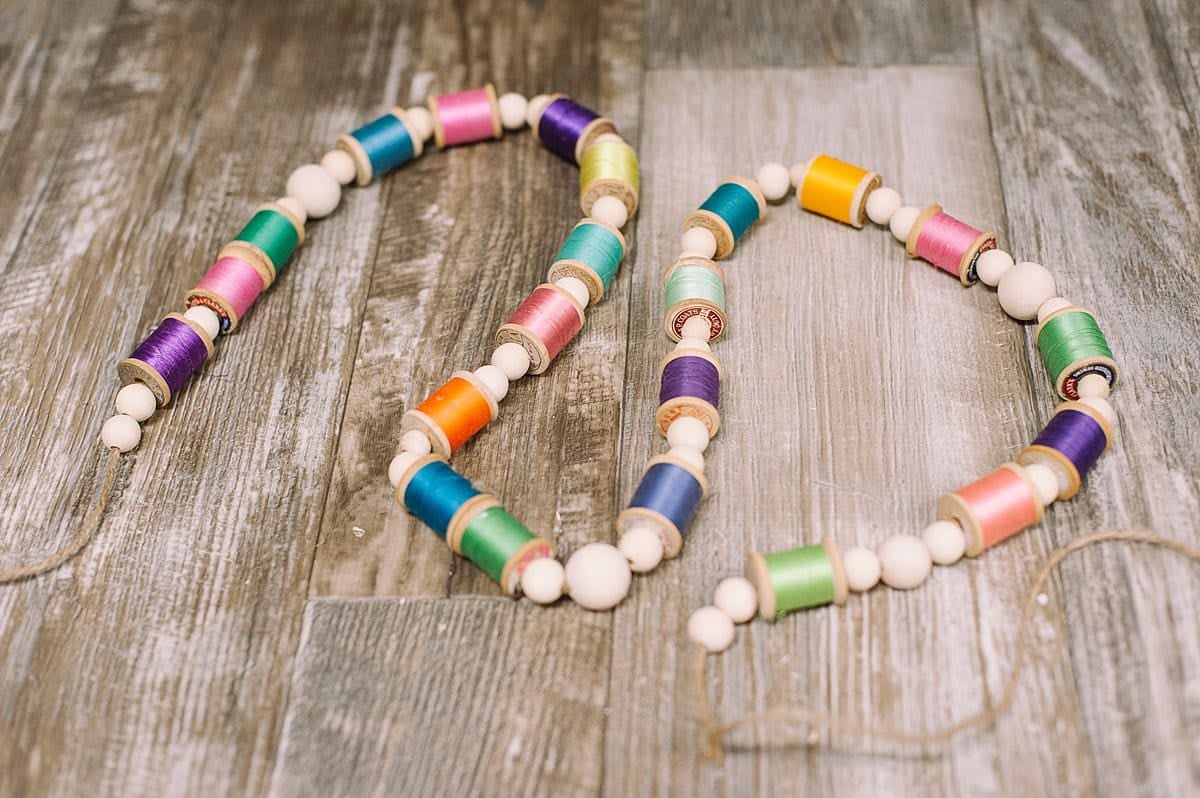 Step 6: Tie a loop in the other end of the twine.
Your garland is ready to hang up on your mantel!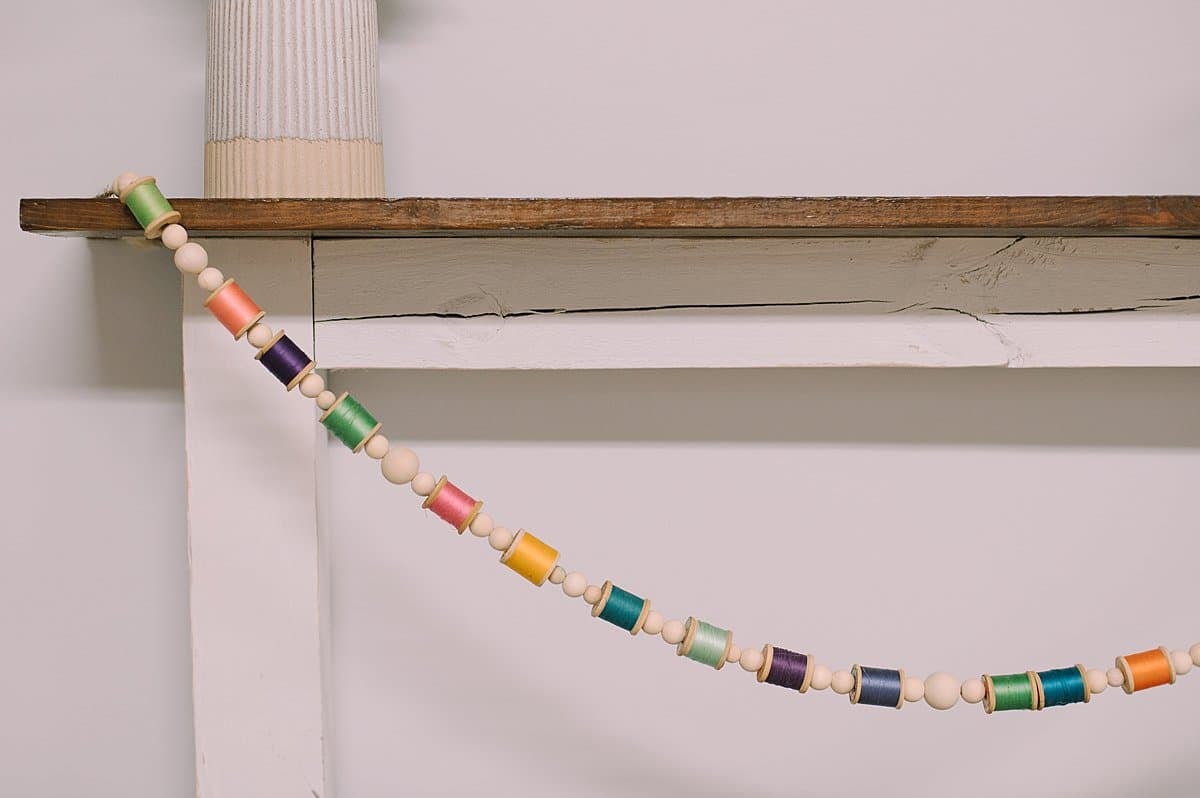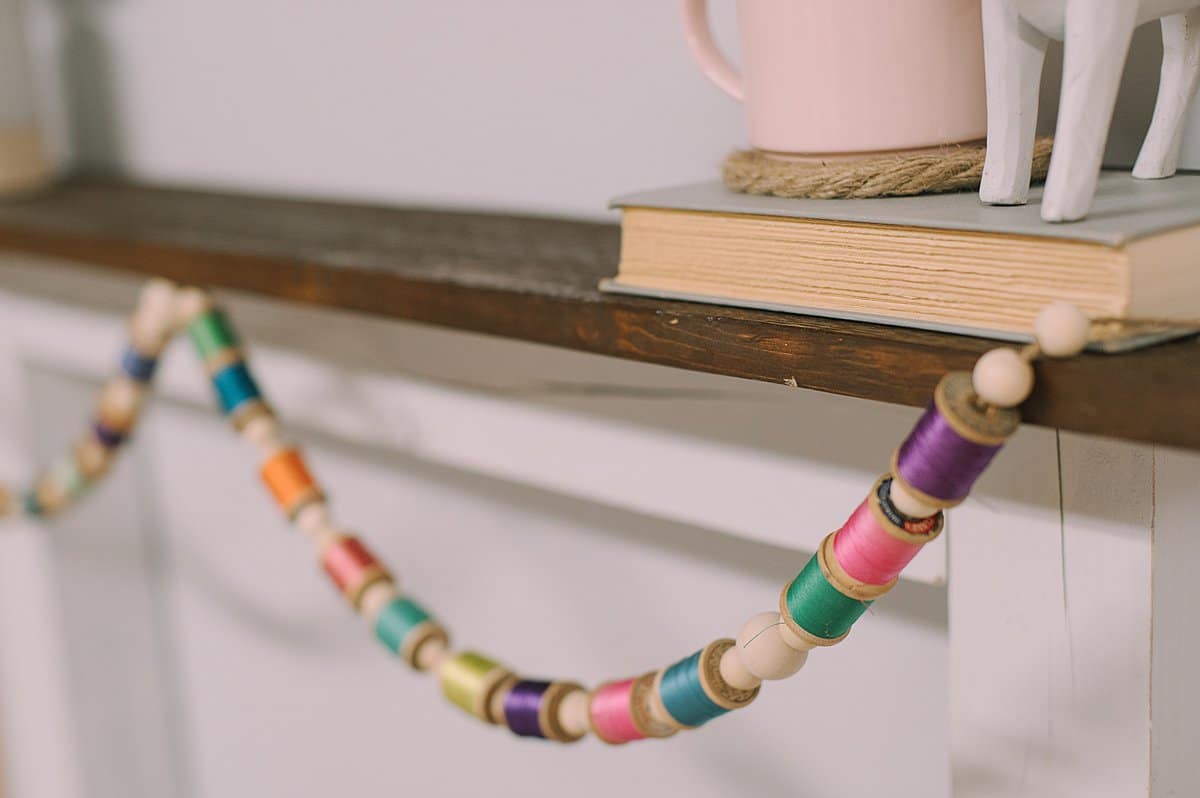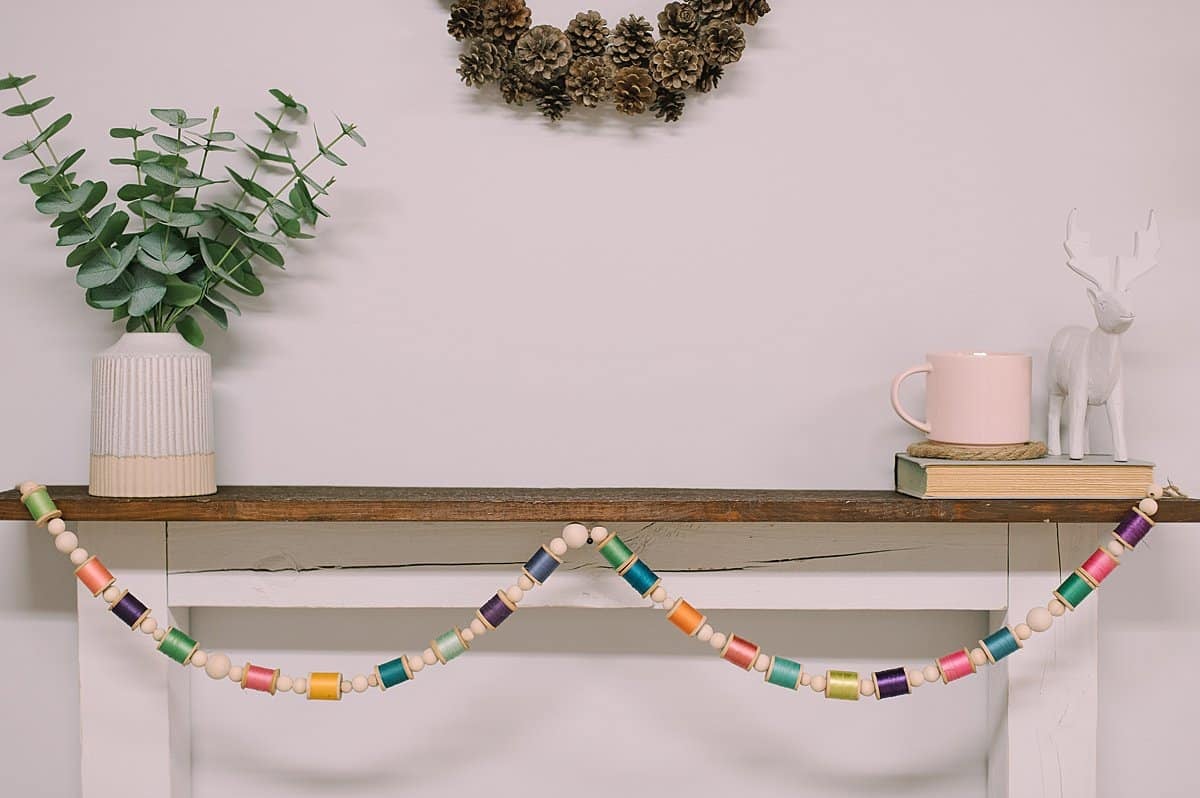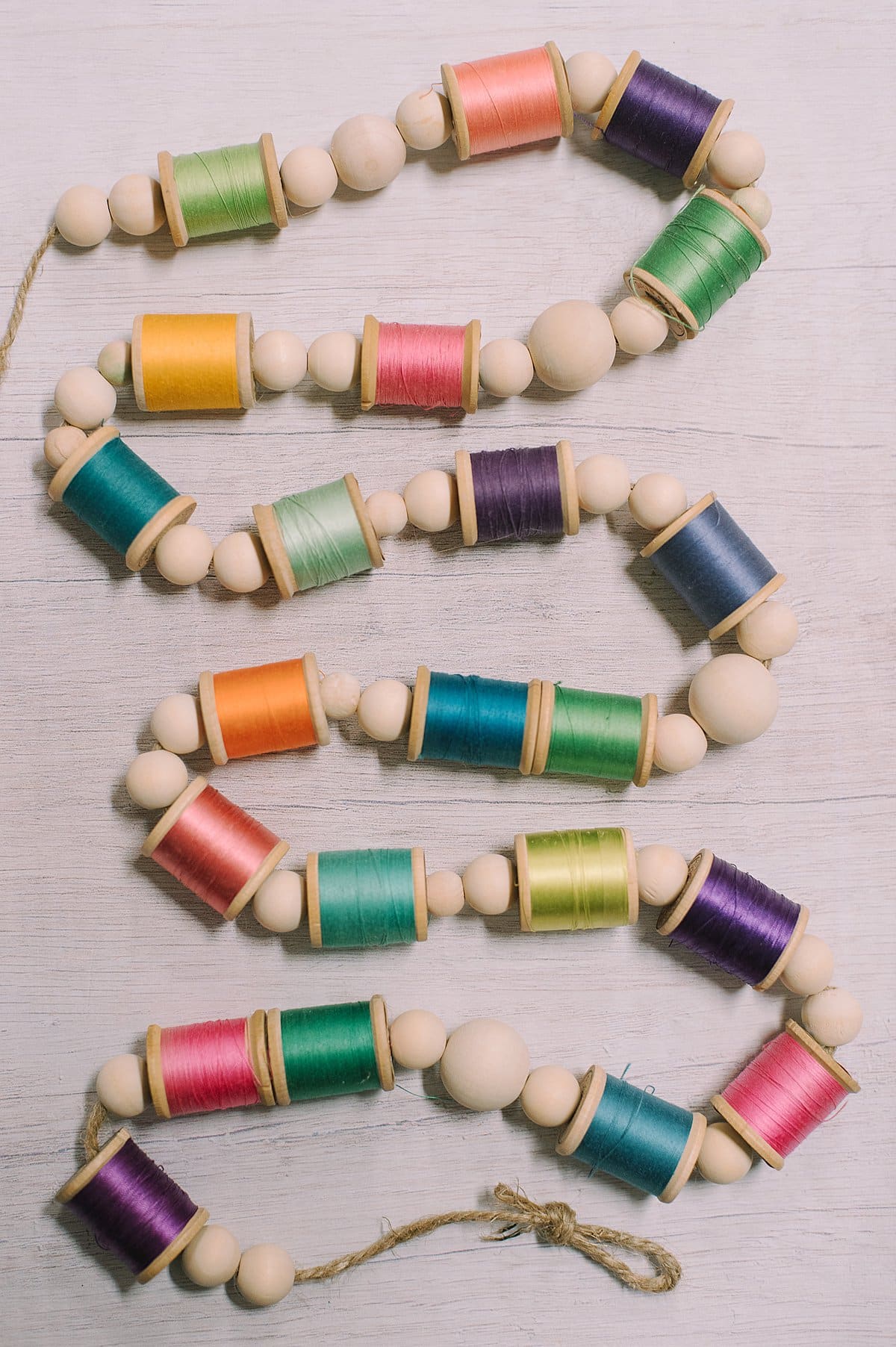 – – – – –
This DIY colorful garland is so simple and easy to make, it can be done by an adult or a kid.
The bright thread on vintage wooden spools ties in beautifully to the wood beads, and twine is the perfect string to bring it all together.
If you make your own thread spool garland, I'd love to see it!