**These posts often contain affiliate links. Please see our disclosure policy for details.**
Create a dazzling Star Ornament with embroidery floss-wrapped sticks using our simple guide. Elevate your holiday decor this season!
We made stick ornaments for Christmas in a variety of shapes – from stars to triangle Christmas trees!
Today, we are going to kick things up a notch and wrap our sticks with embroidery floss BEFORE making any shapes.
The result will be beautiful, unique star ornaments, made out of embroidery floss-wrapped sticks!
Let's do it.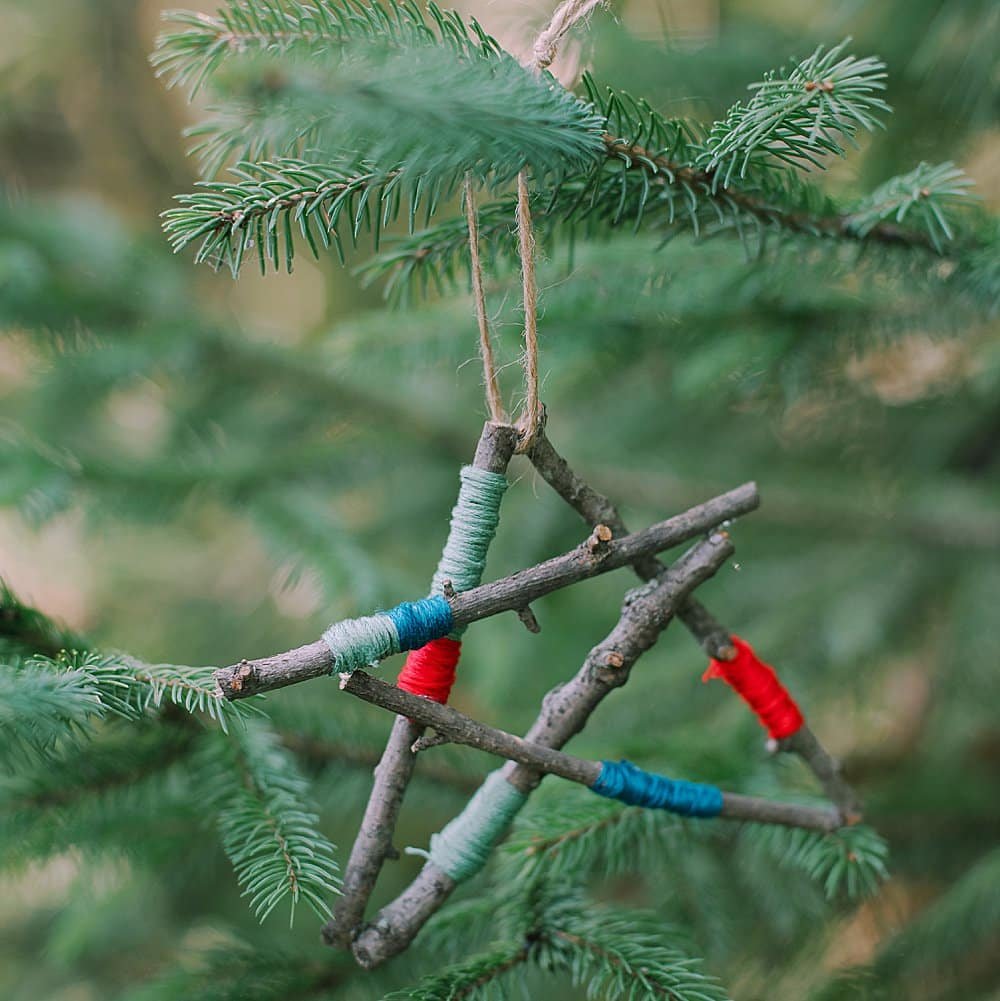 How to Make a Star Ornament out of Embroidery Floss Wrapped Sticks
Step 1. Gather Supplies
Supplies Needed:
Sticks
Garden Shears or Heavy Duty Scissors
Embroidery Floss
Twine
Scissors
Step 2. Cut sticks into 5 equal lengths using shears or heavy-duty scissors.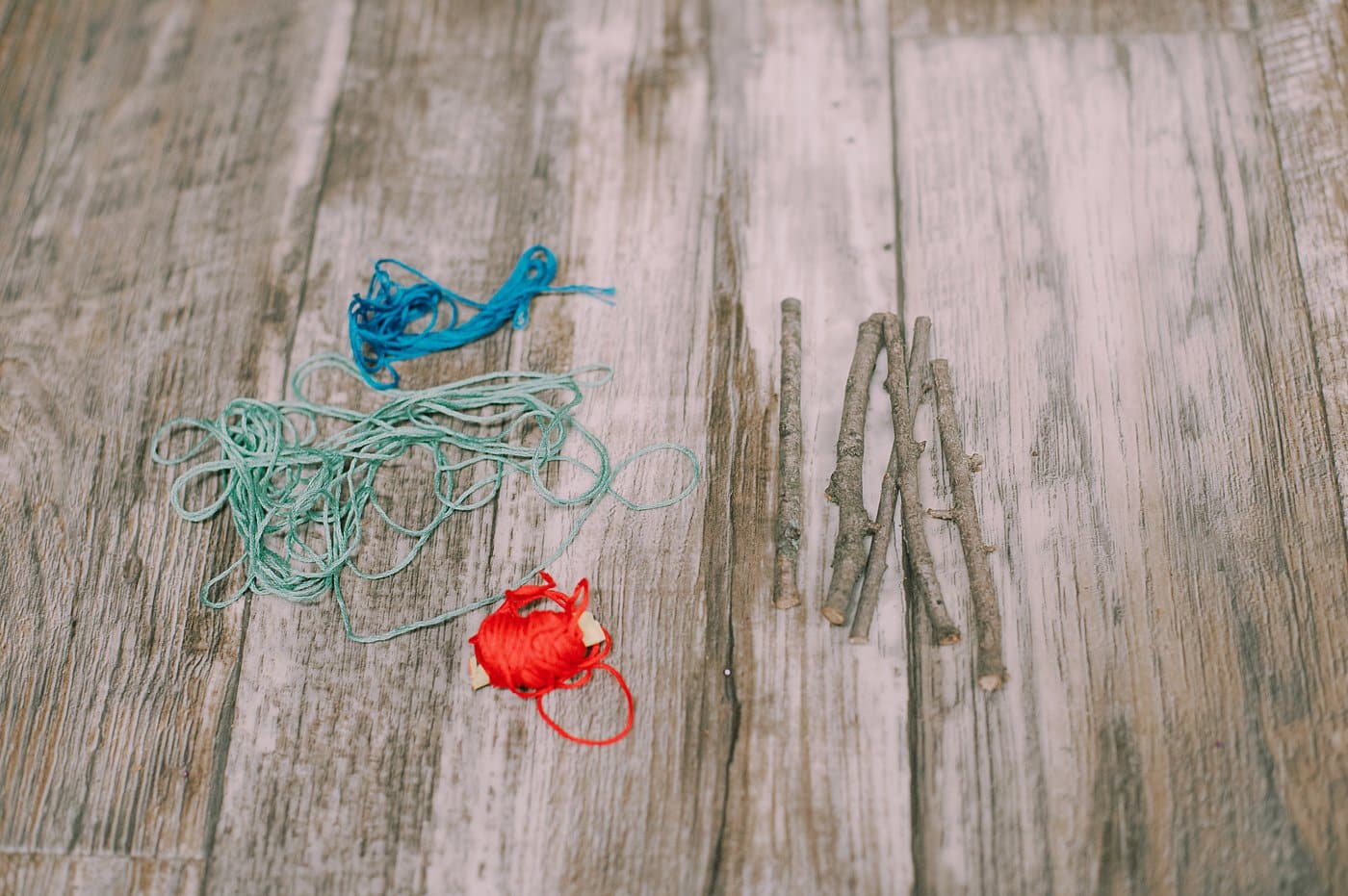 Step 3. Wrap the sticks in embroidery floss, using whatever colors you choose.
You can tie the floss around the stick to begin, or you can put a small dab of hot glue on the stick, put one end of the floss into the glue, and let dry.
Wrap the floss tightly around the sticks, and use a tiny dab of hot glue to secure the loose end when you're finished wrapping.
Feel free to wrap different colors of floss next to each other, and vary the length of colored sections.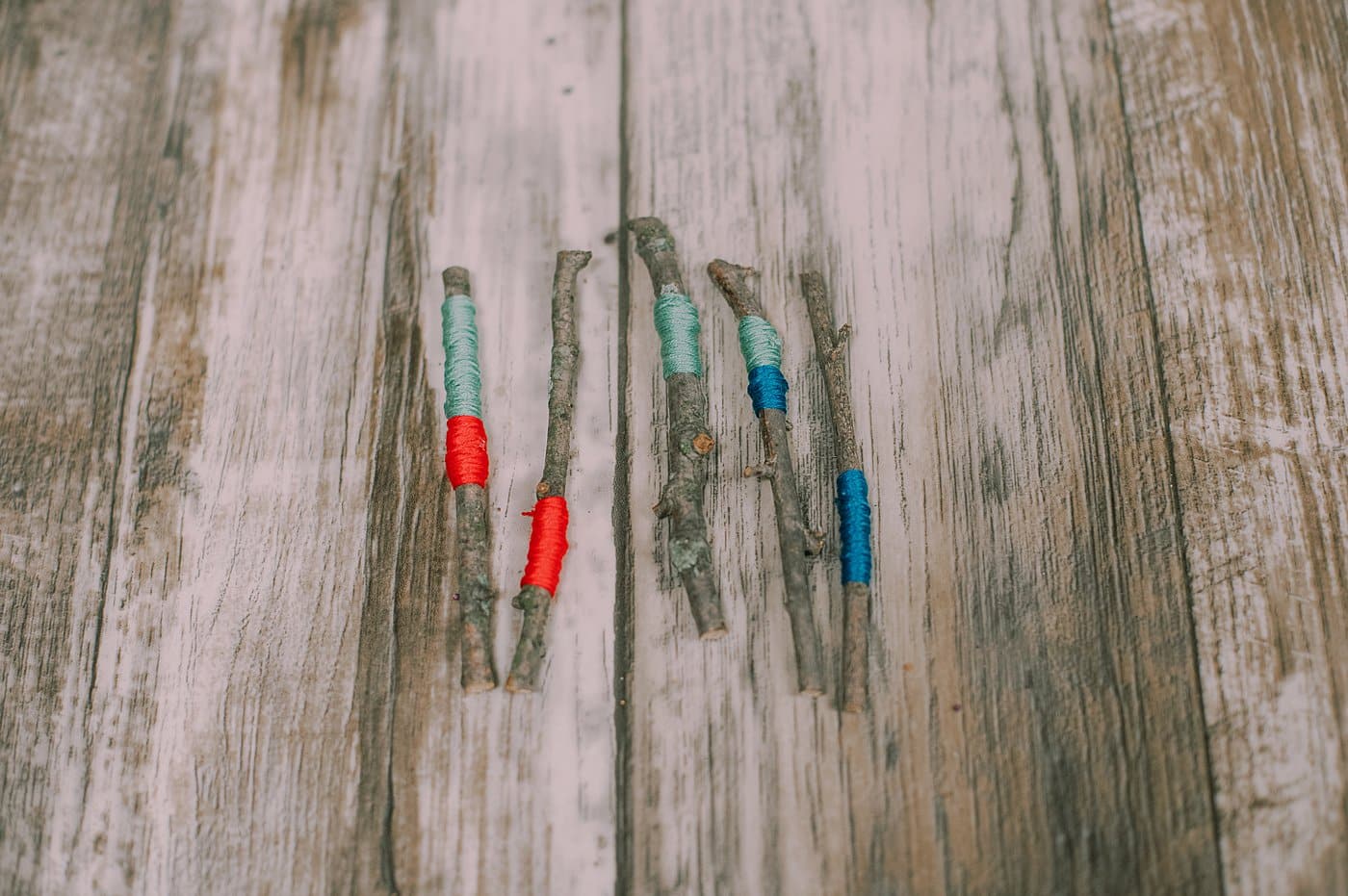 Step 4. Using this stick ornament tutorial, hot glue the sections into a star shape, and let dry.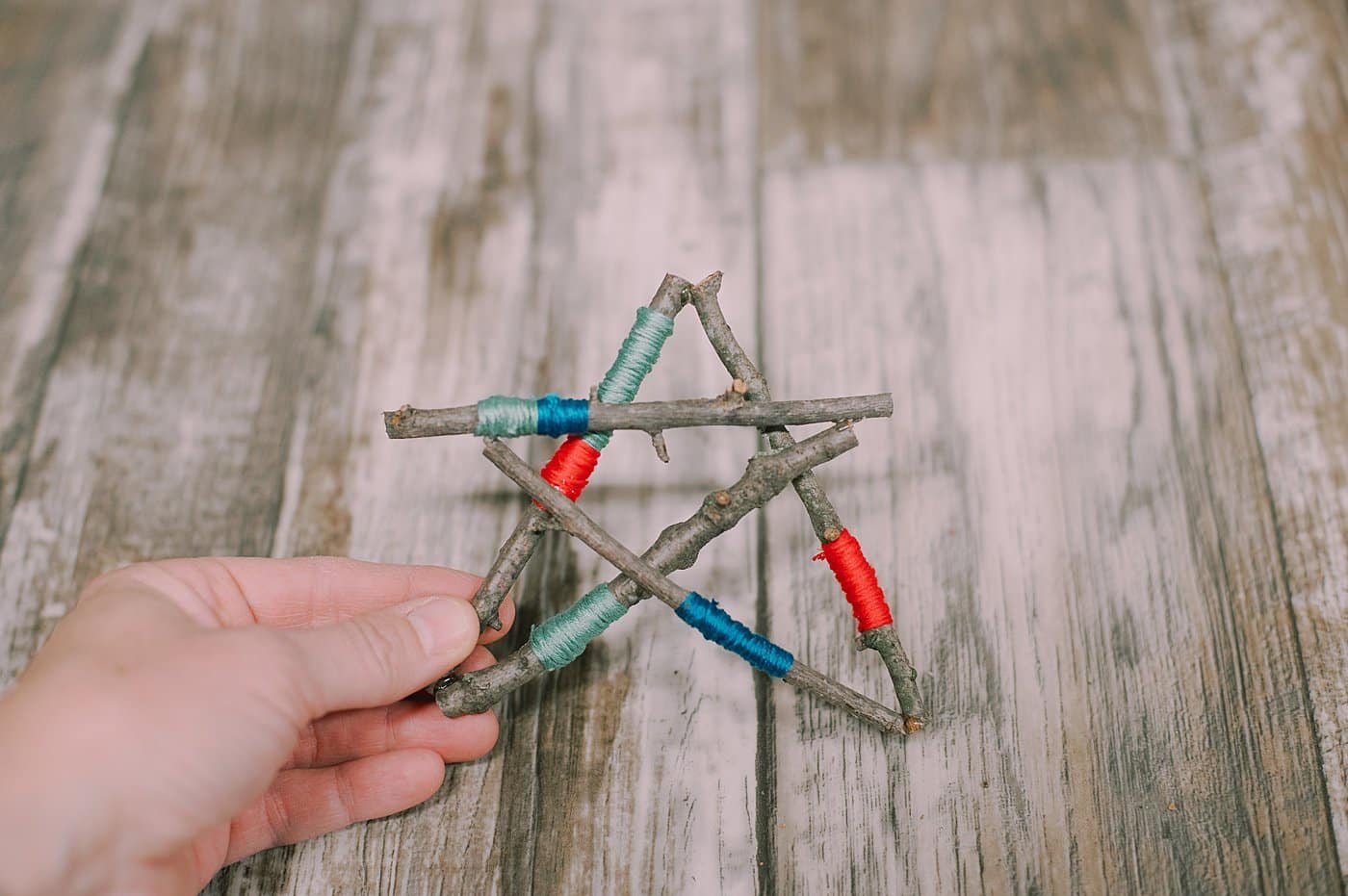 Step 5. Add a twine hanging string to your ornament.
You can thread the twine hanging string through the ornament and tie a knot at the top, as shown here.
This is the easiest option, but can sometimes make the ornament hang crooked on a tree.
You can also glue the hanging loop to the back of the ornament like I did in this tutorial, if you want to ensure the ornament hangs straight on the Christmas tree.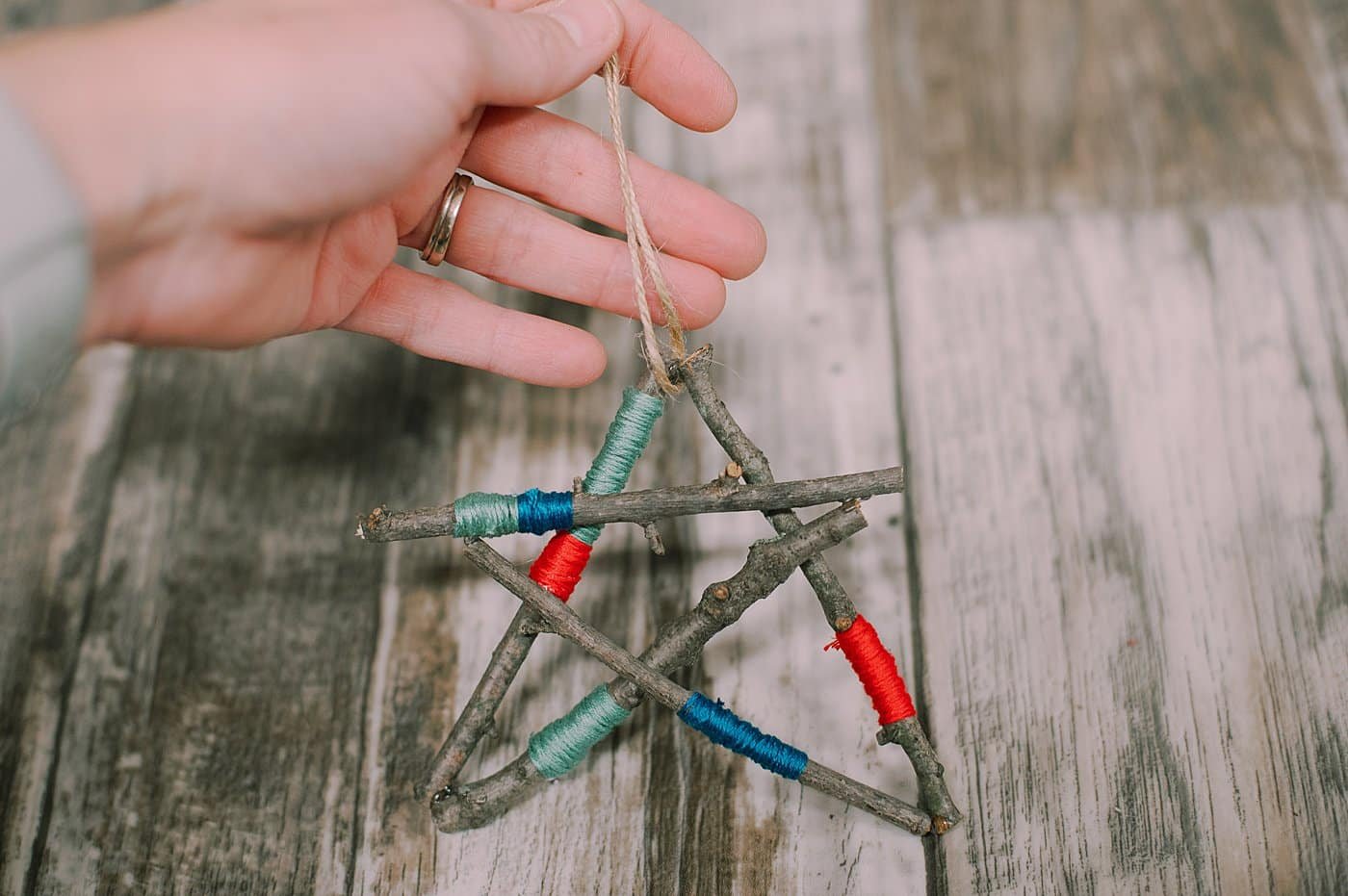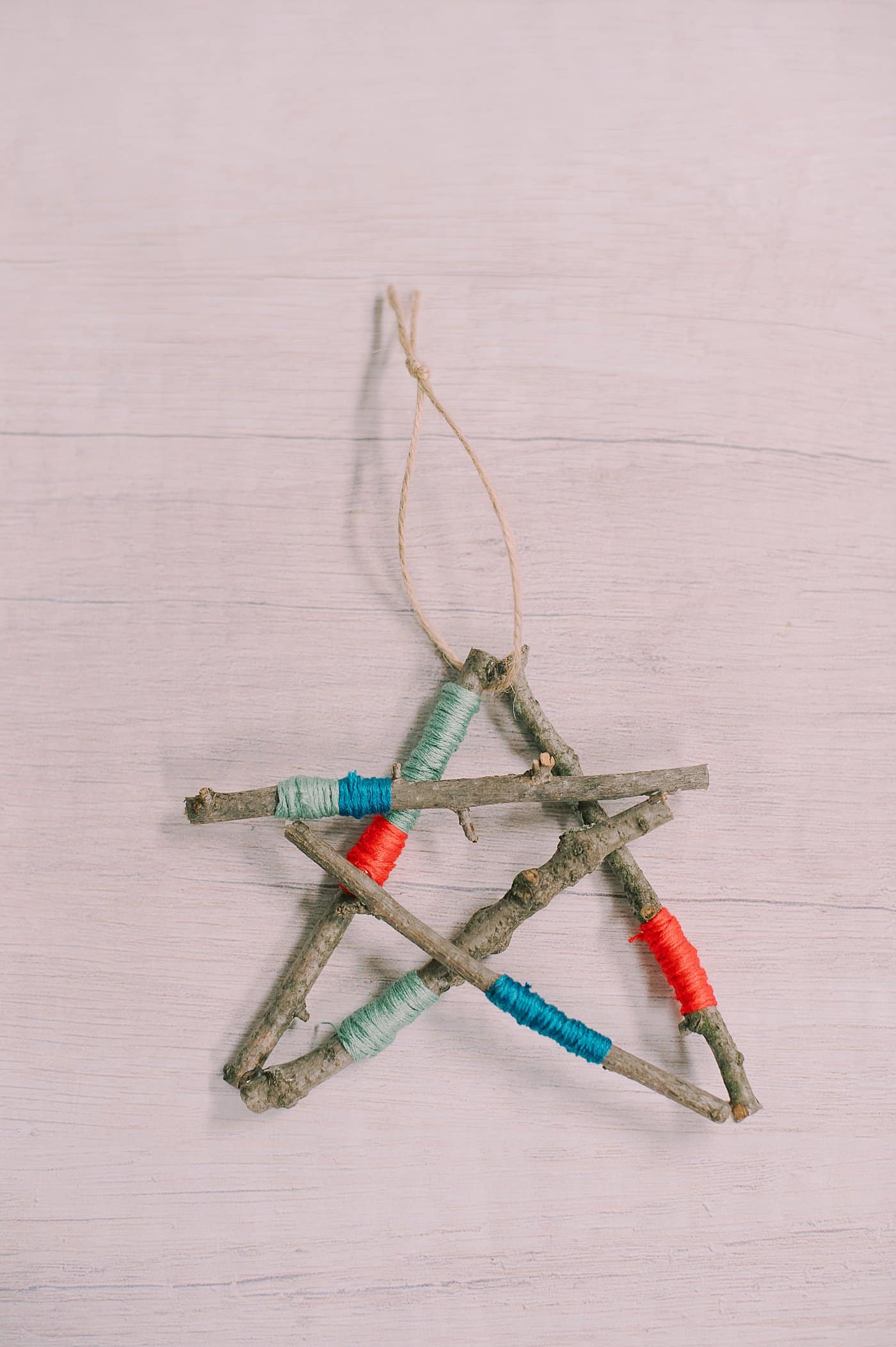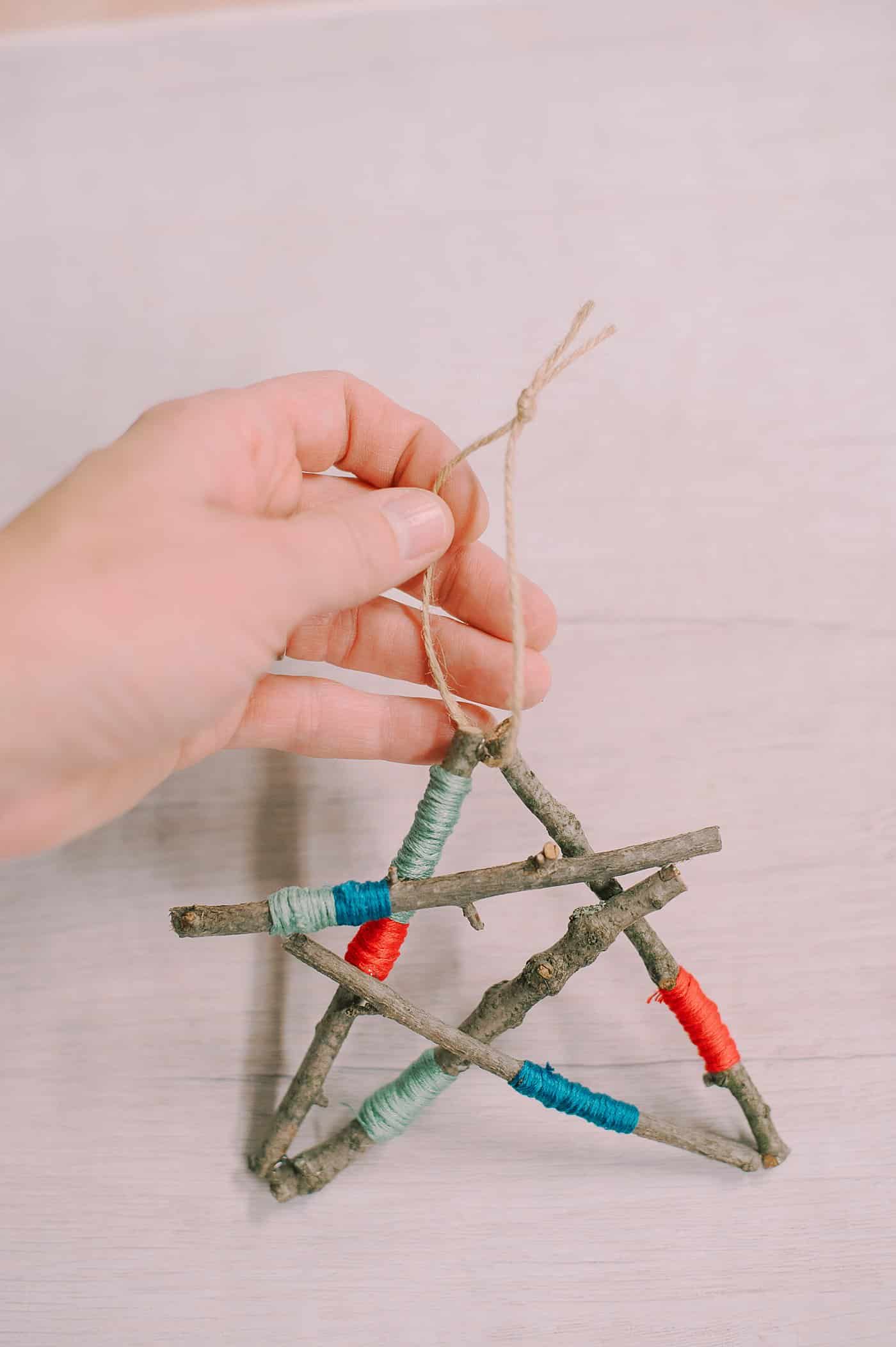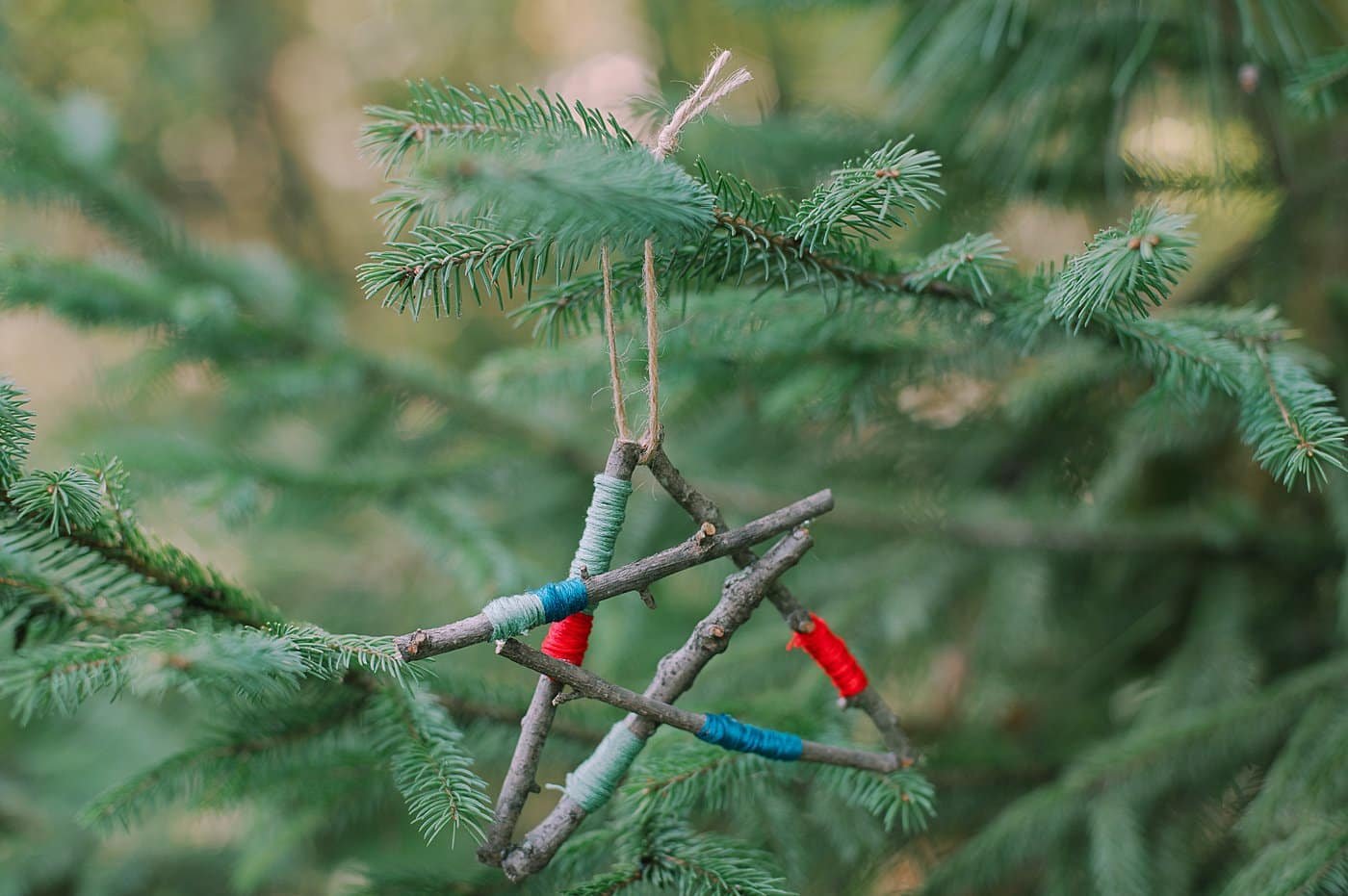 This embroidery-floss-wrapped star ornament can be customized easily by changing the colors of floss you wrap the sticks with.
Kids will have fun choosing colors and wrapping the sticks for this star ornament, making it the perfect Christmas craft for kids!