**These posts often contain affiliate links. Please see our disclosure policy for details.**
Craft rustic Stick Christmas Ornaments with our step-by-step guide. Add natural charm to your holiday decor this season!
Ornaments are one of my favorite types of craft projects to make because I find it so satisfying to see them hanging on the Christmas tree.
We've made dozens of different types of Christmas ornaments on the blog, and now, we're going to try something new!
Today, we are going to use sticks (I collected mine from the woods around my house!) and hot glue them into rustic chic stick ornaments in shapes like stars and Christmas trees.
Here's how to make them!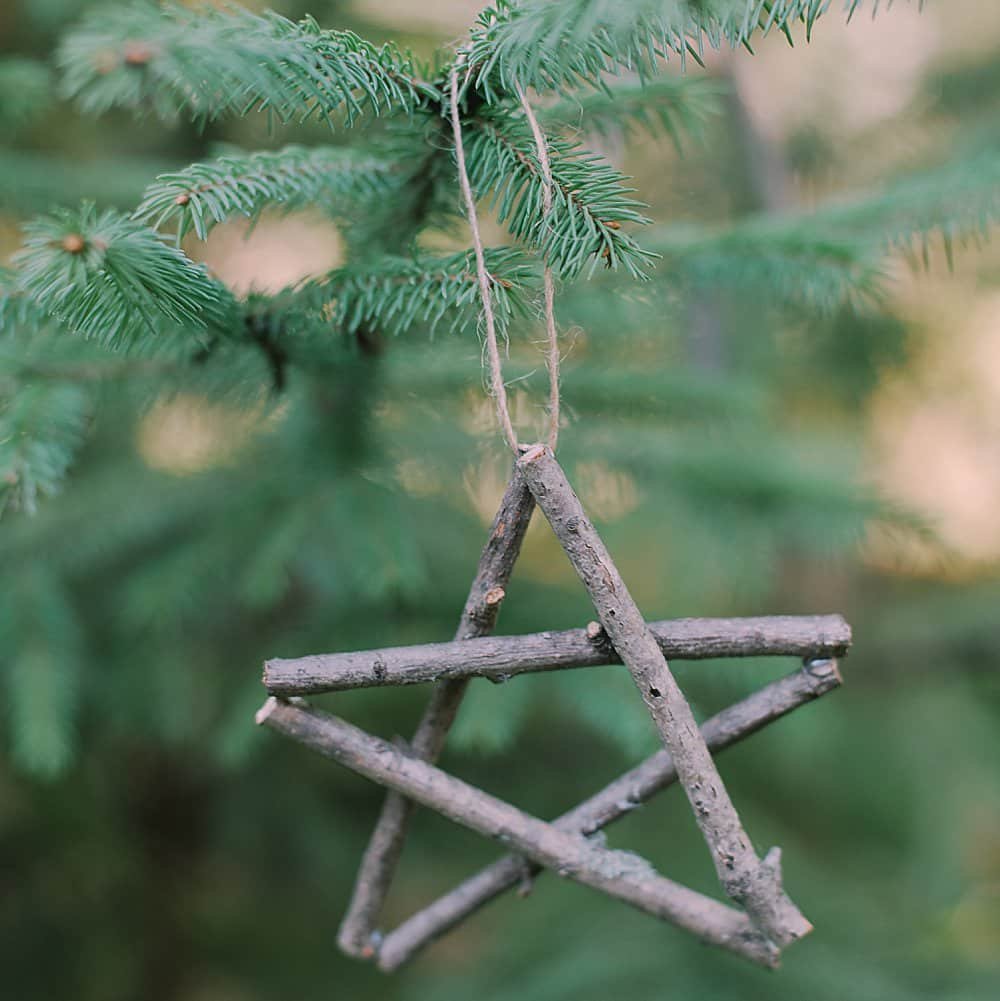 How to Make Stick Christmas Ornaments
Step 1. Gather Supplies
Supplies Needed: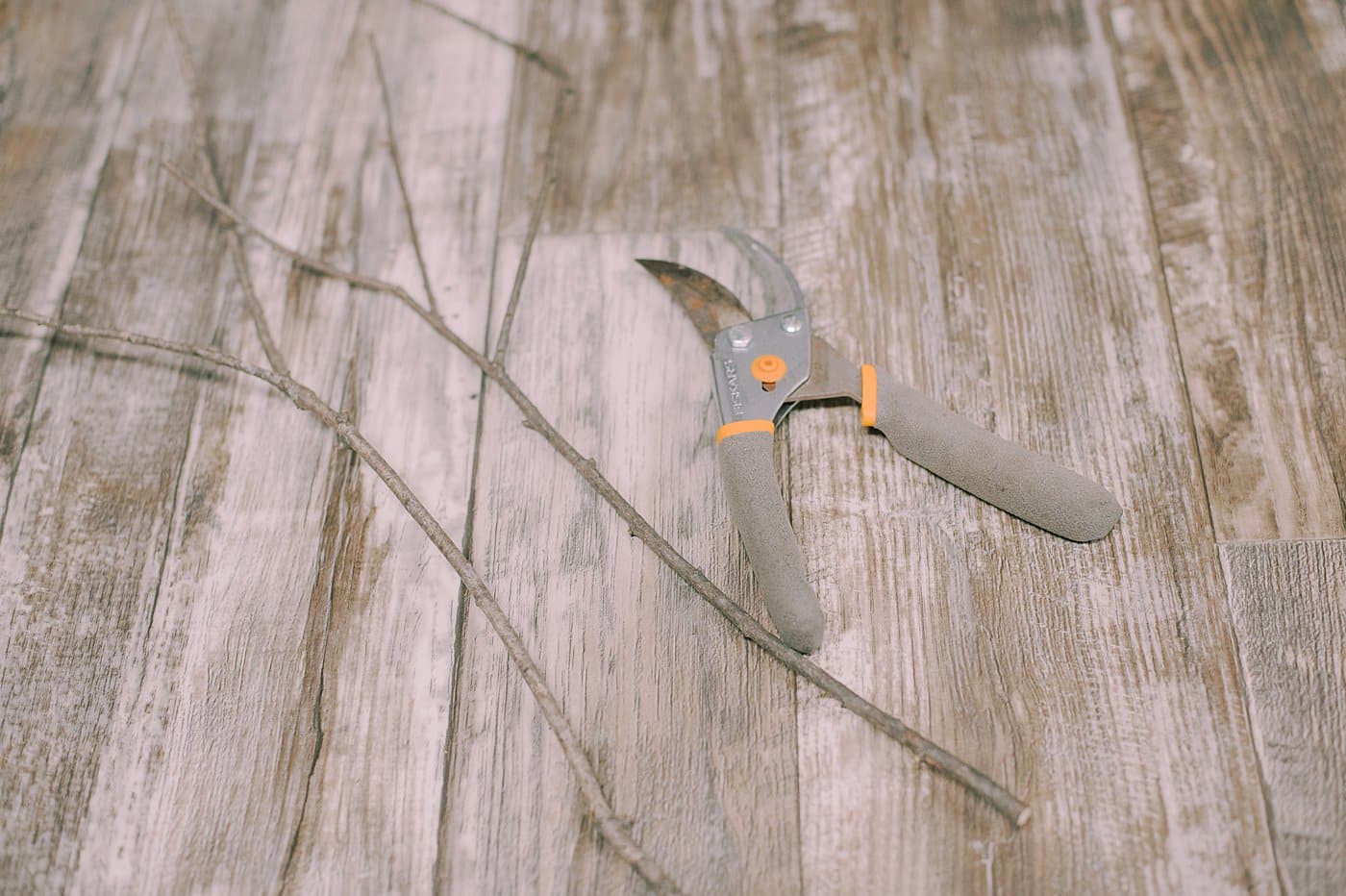 Step 2. Cut sticks into sections.
To make a star, you need five sticks of equal length.
To make a triangle Christmas tree, you'll need two longer sticks of the same length for the sides, one shorter stick for the base of the triangle, and one smaller stick for the tree trunk.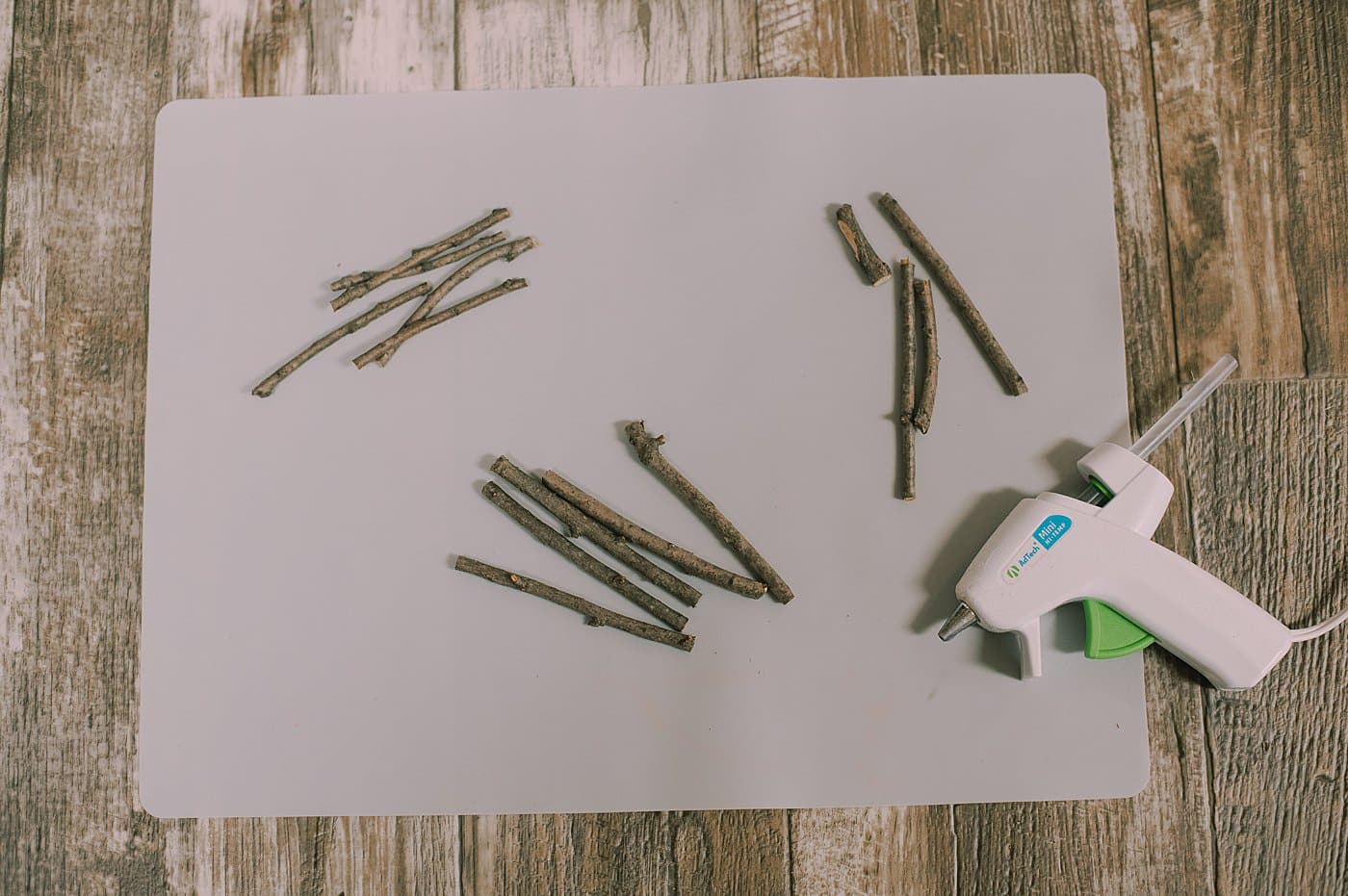 Step 3. Begin gluing the sticks together into the desired shapes using hot glue.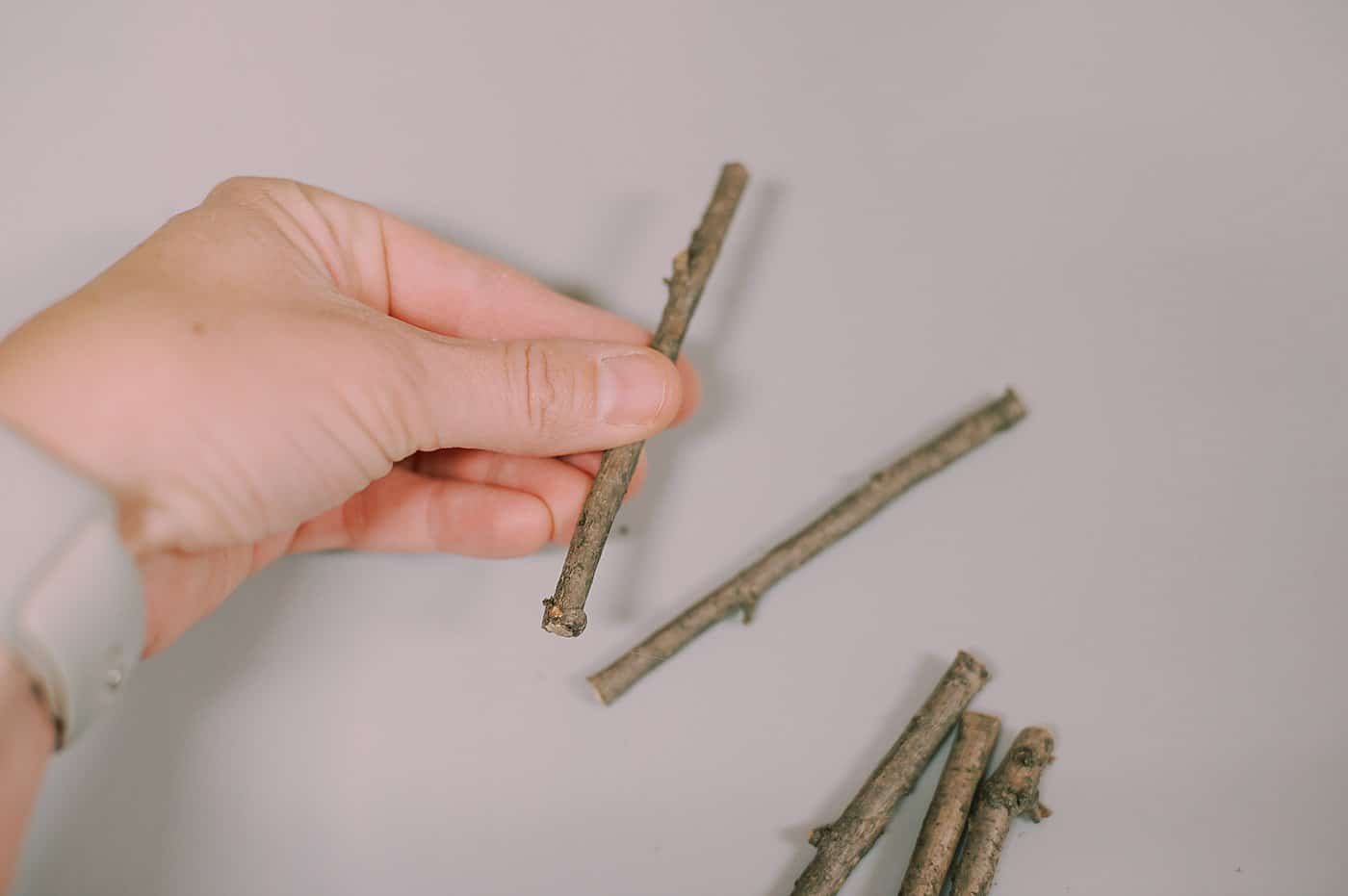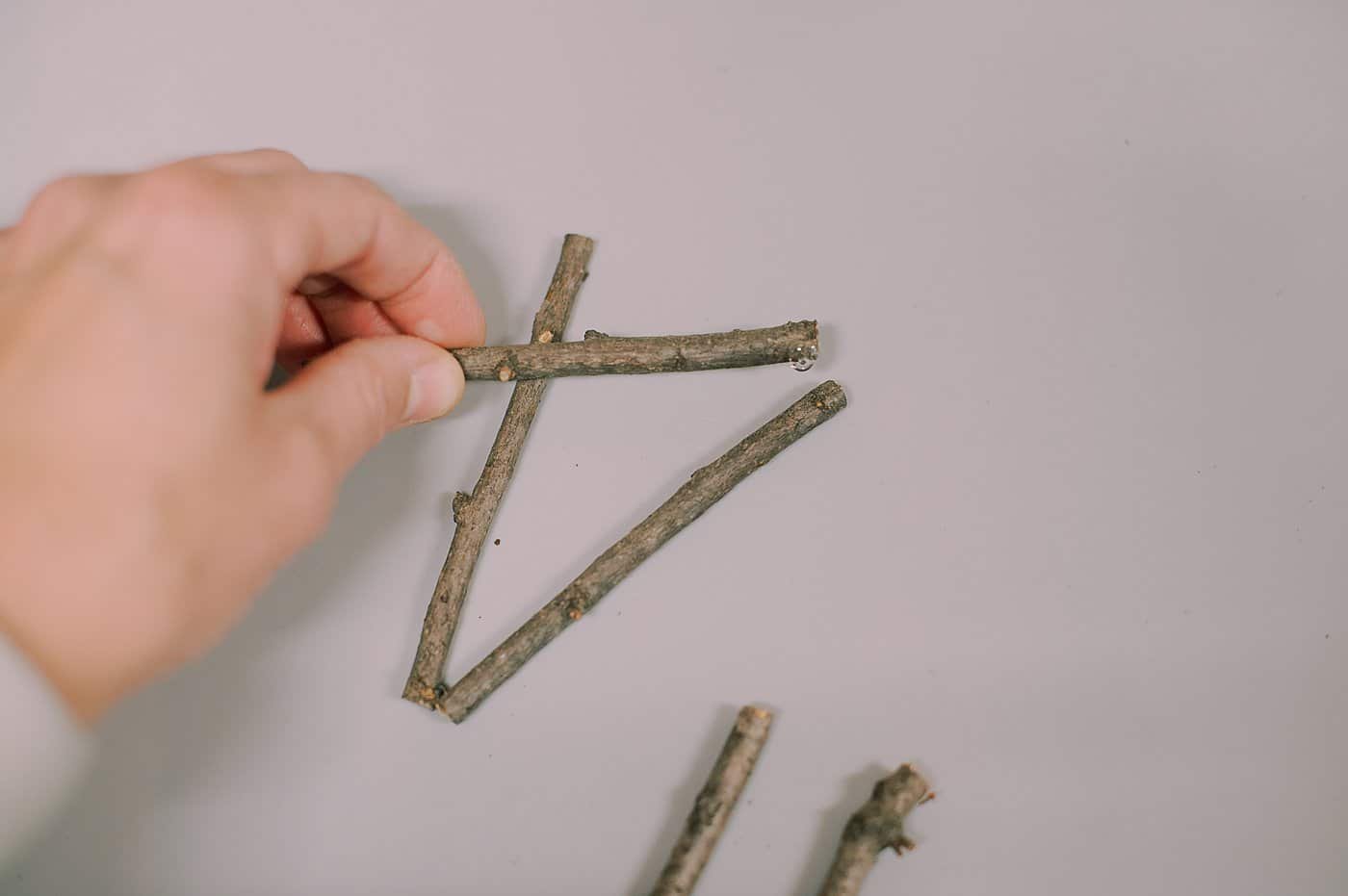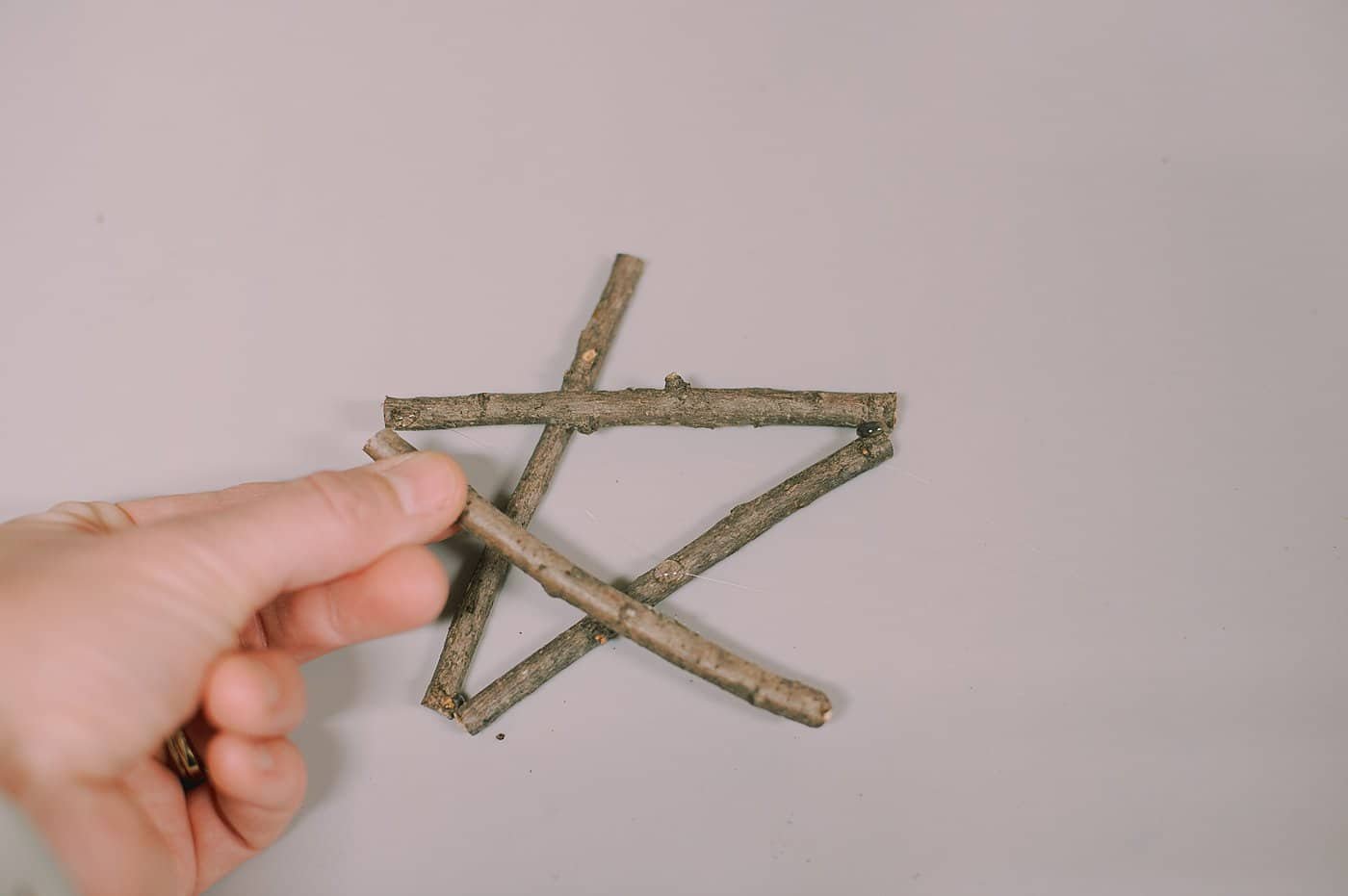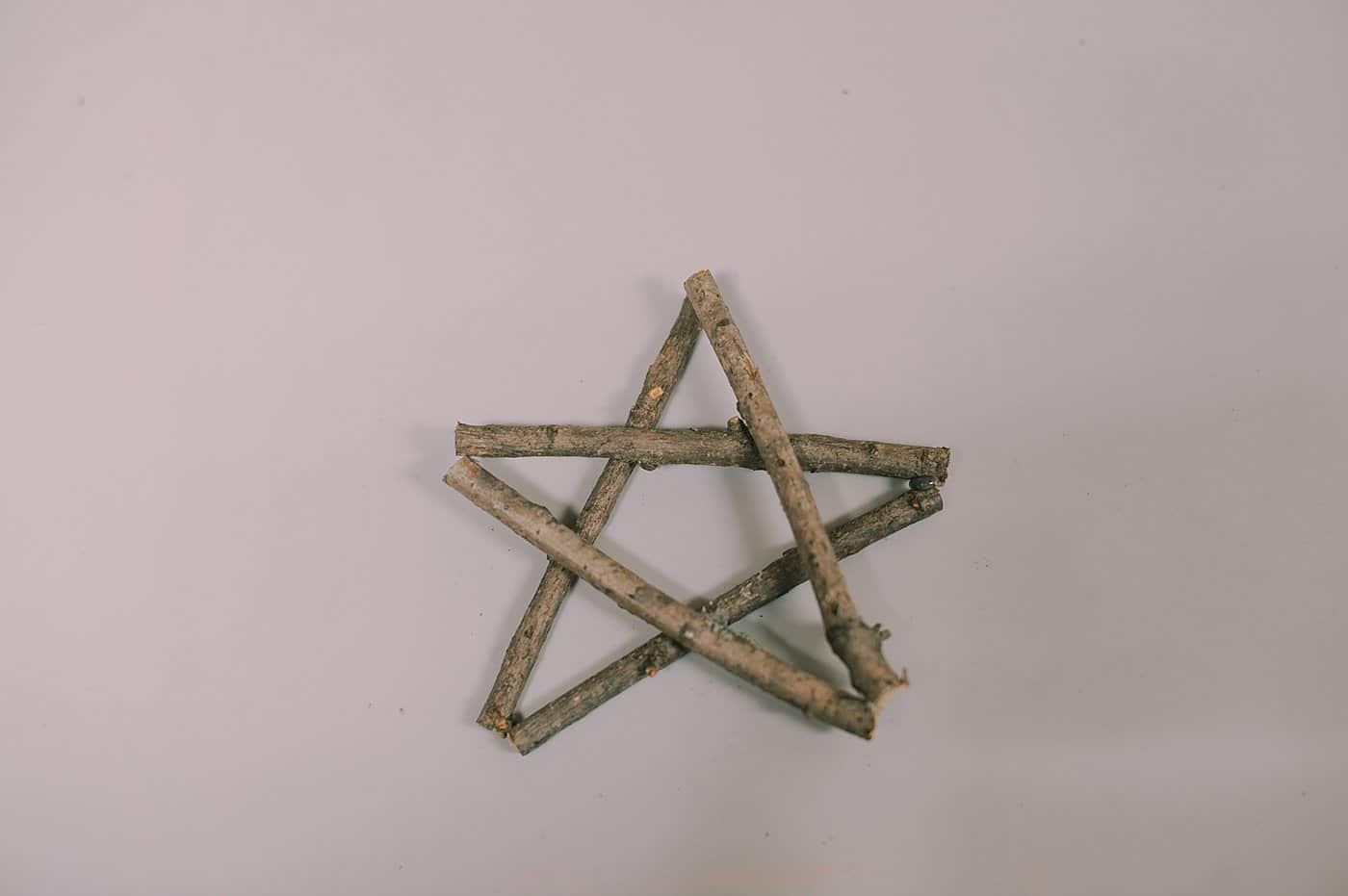 Let the hot glue dry so the sticks remain in the desired shape.
Here is an example of the star stick ornament shape!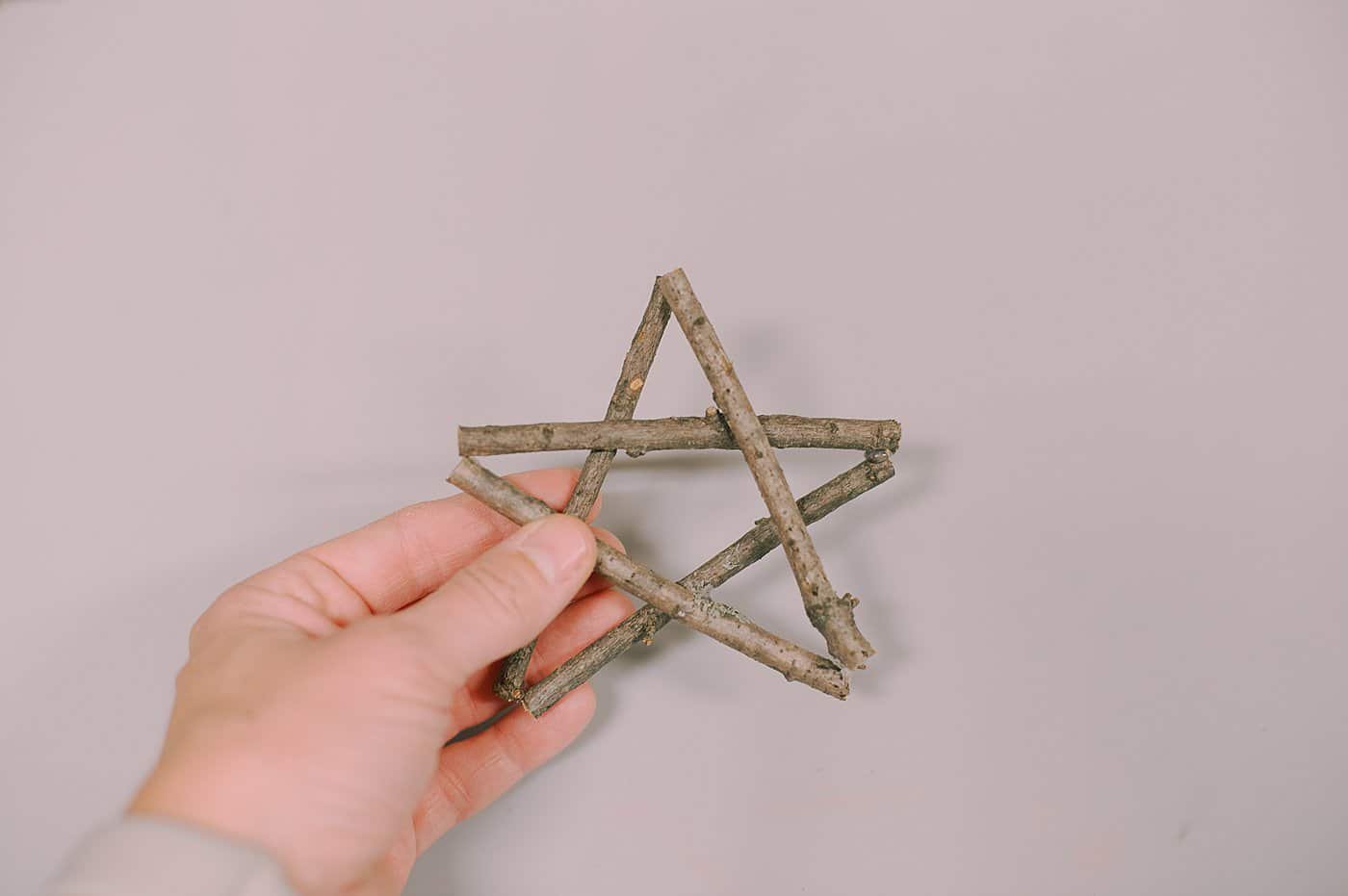 Step 4. Hot glue the sticks into other desired shapes.
Here is the tree shape: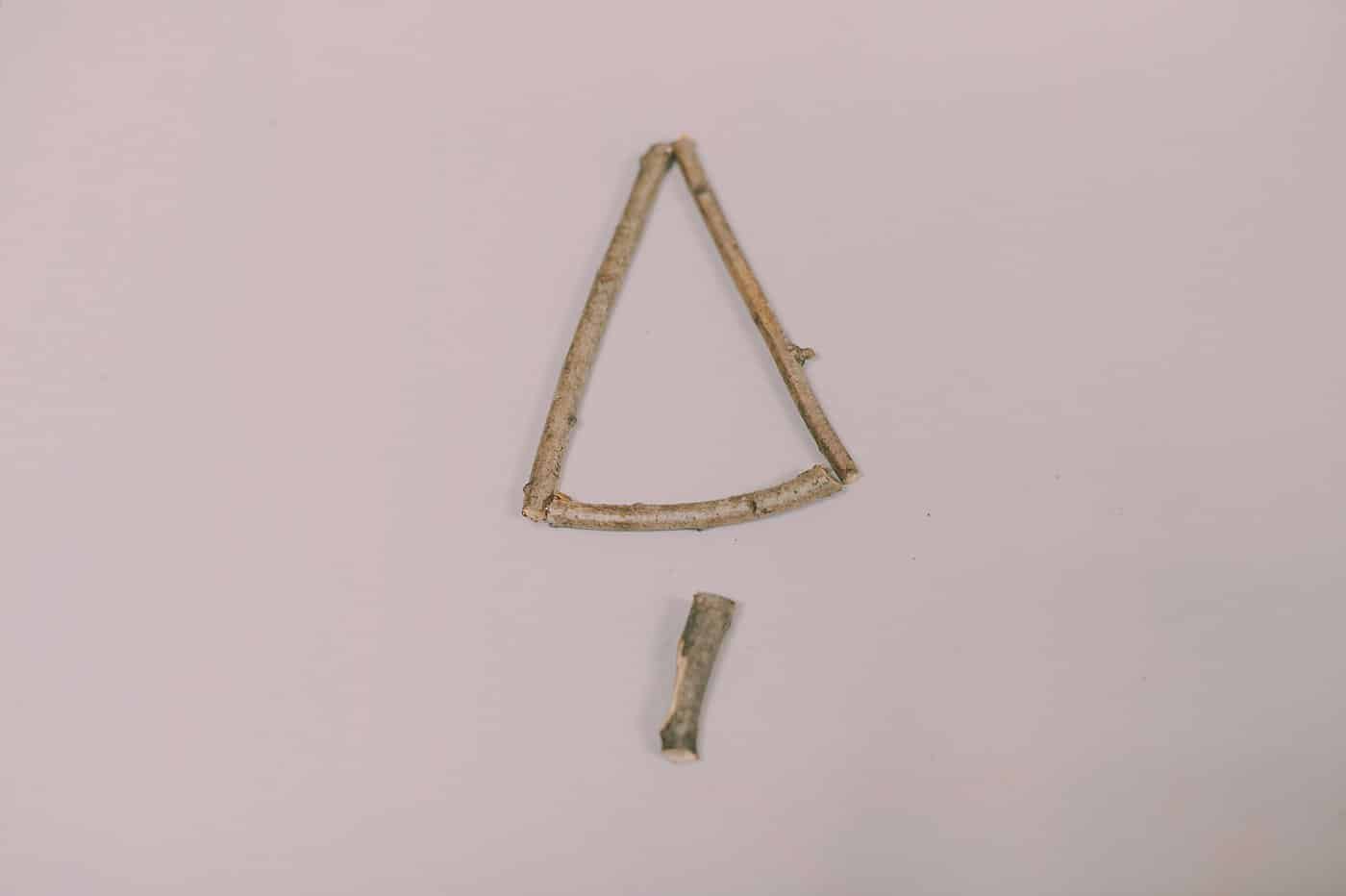 Step 5. Hot glue the small stick to the base of the triangle as a tree trunk.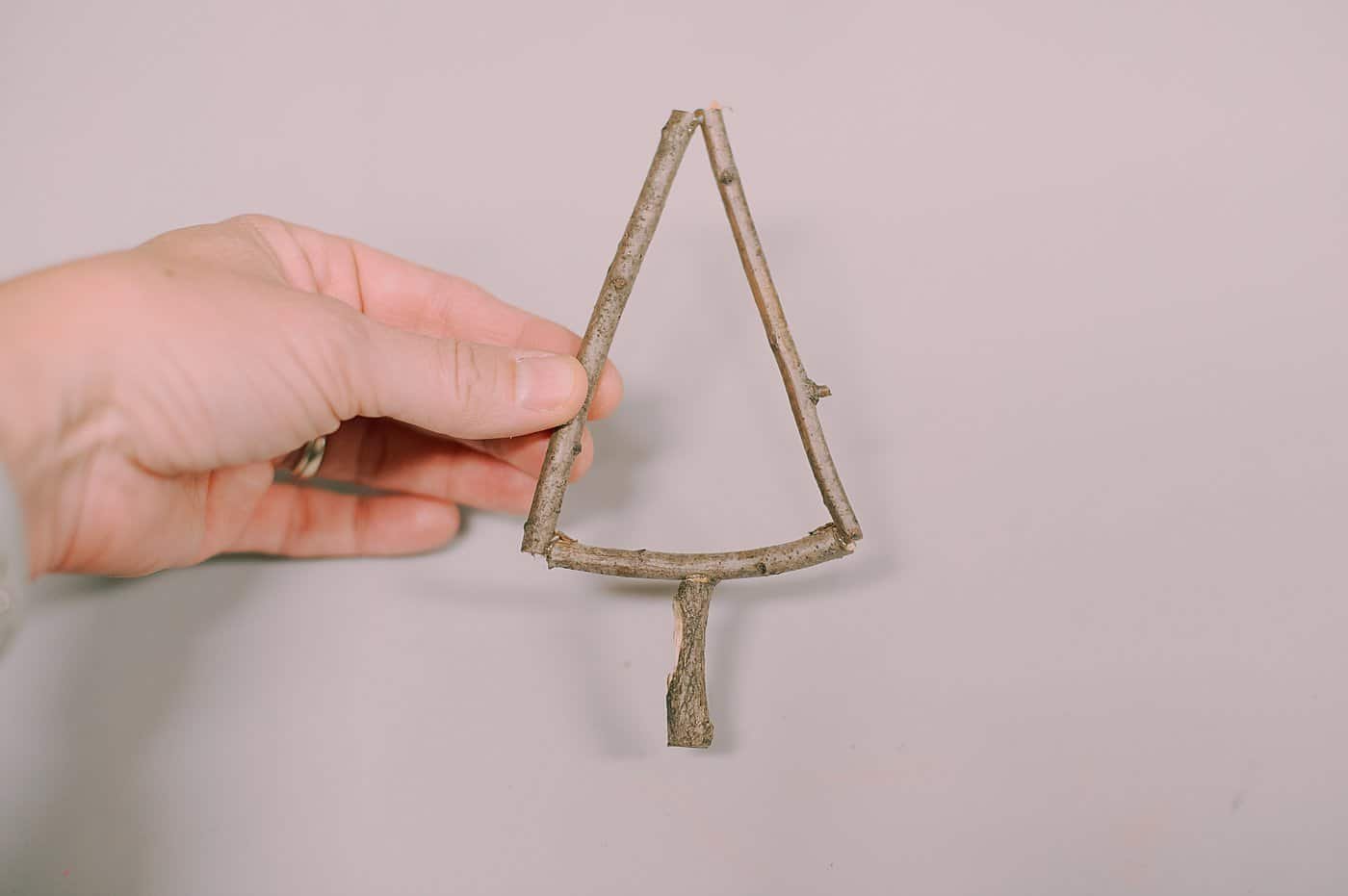 Step 6. Add a twine hanging string so you can hang up your ornaments!
You can thread the twine directly through the ornament and tie it into a loop if you want, but this means your ornament will hang perpendicular to you on the Christmas tree. (You'll only be able to see the side of the ornament.)
I want my ornaments to hang straight so I can see the whole thing.
To do this, I tied a twine loop, and then hot glued it to the back of the stick ornament.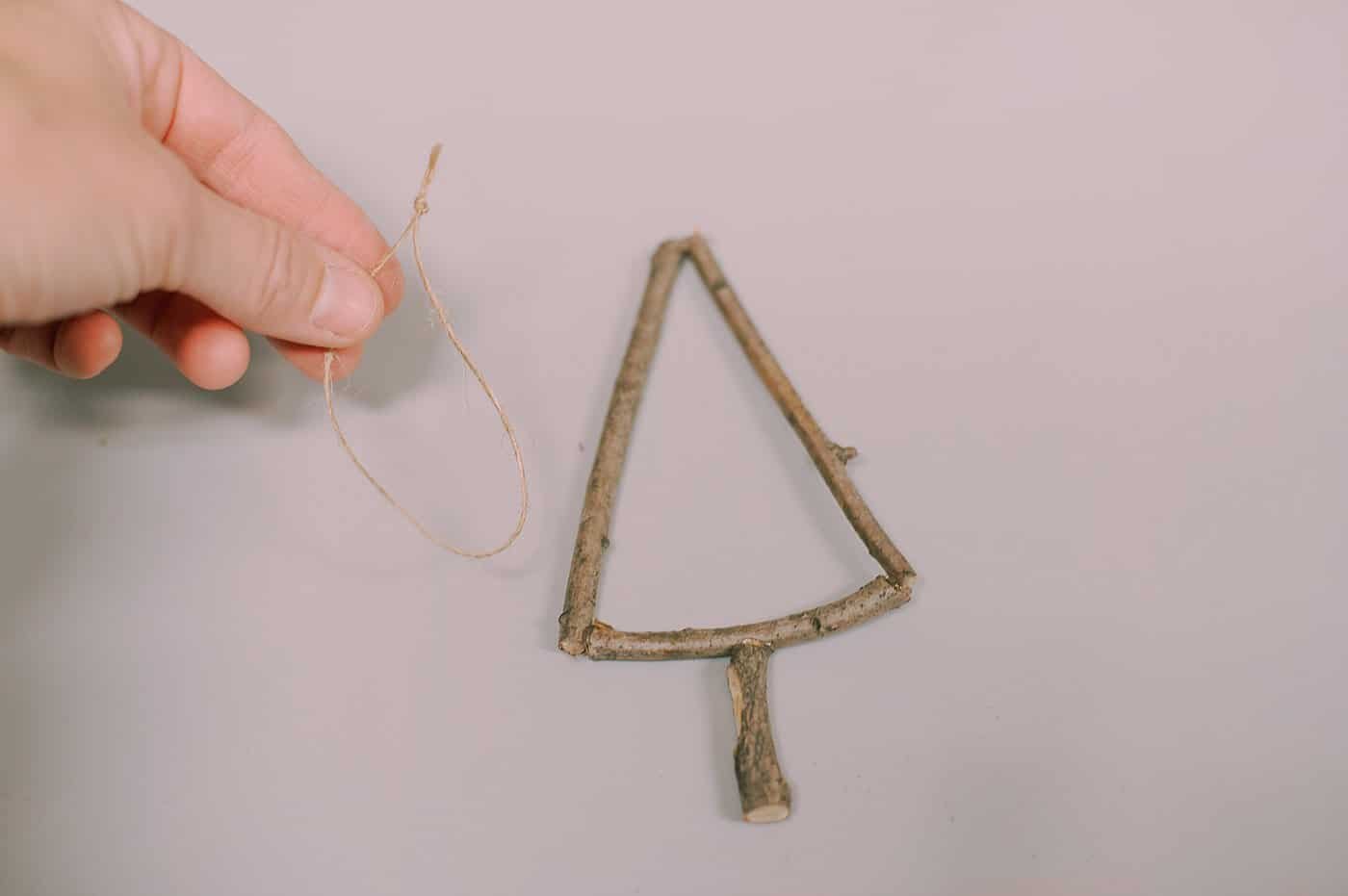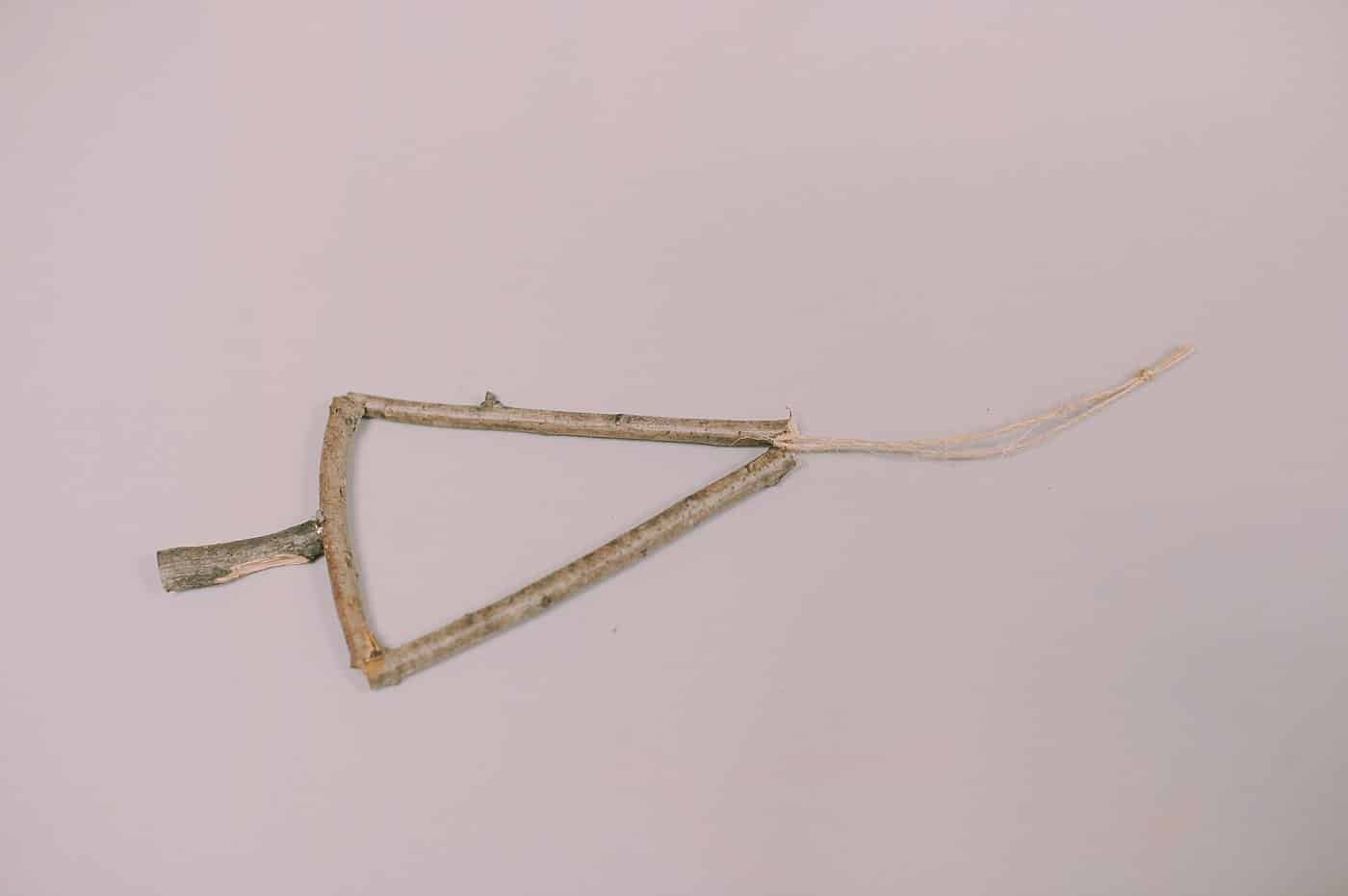 This way, the ornaments will hang straight and be visible when they're hanging on a tree branch.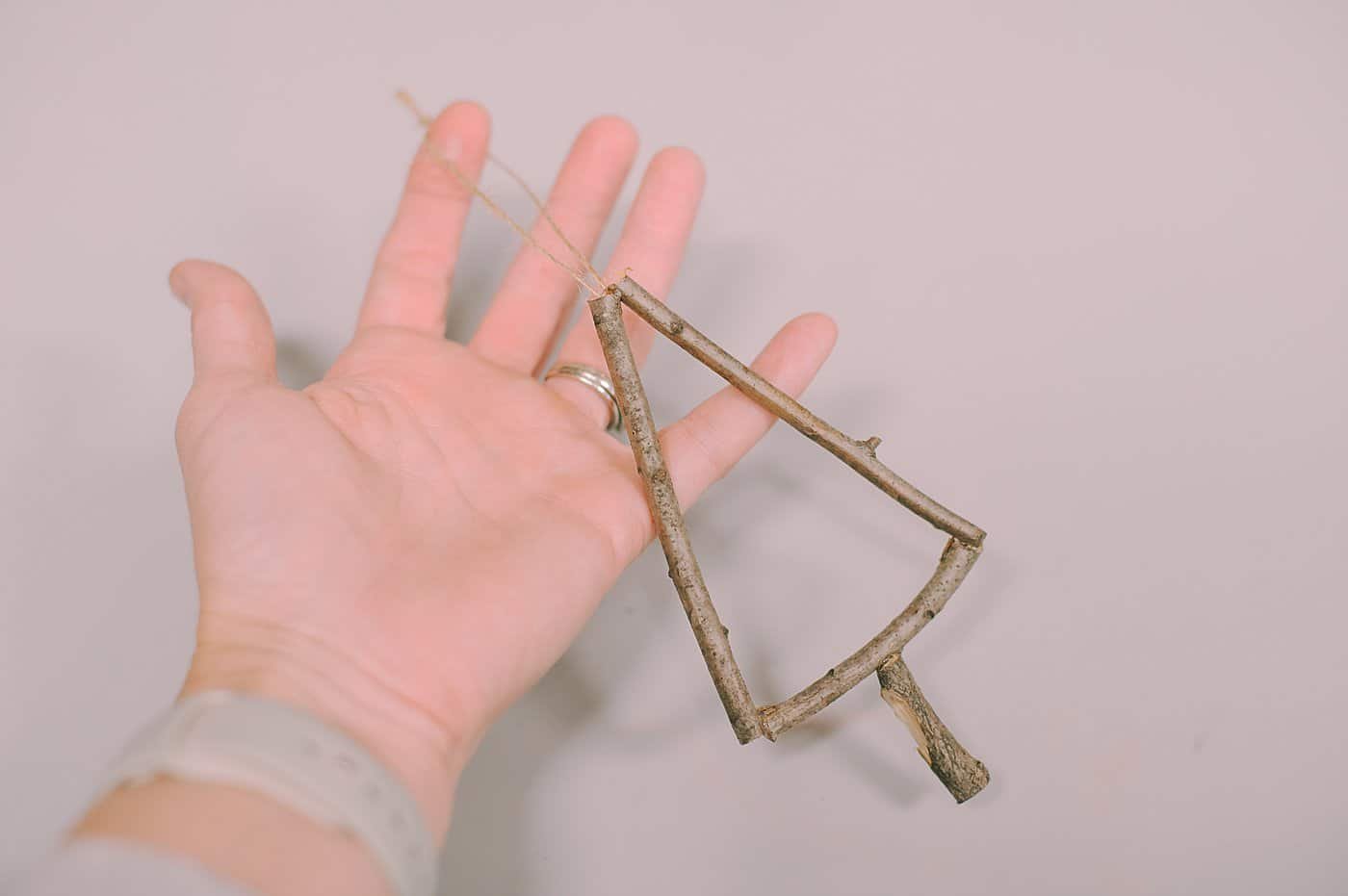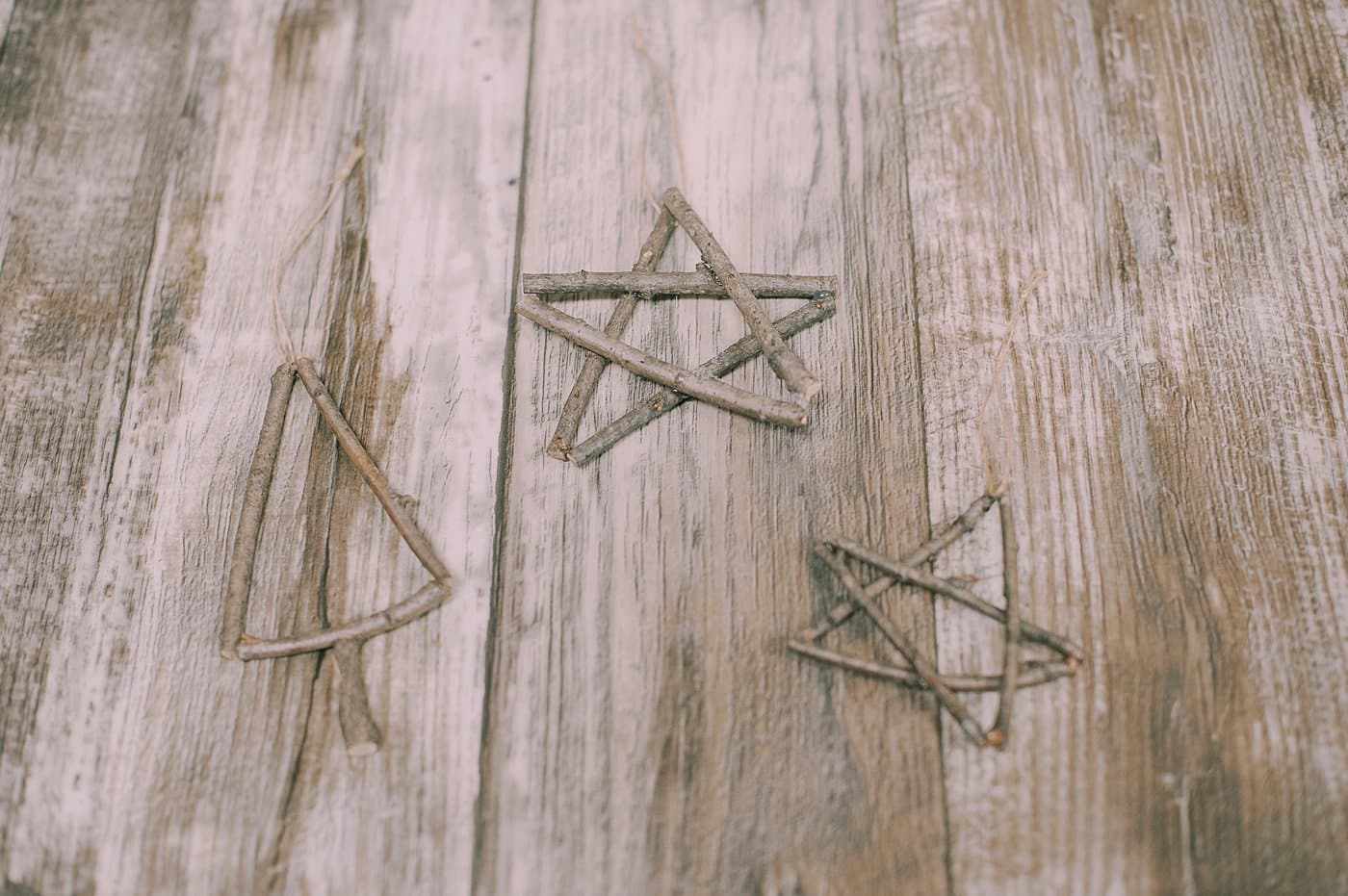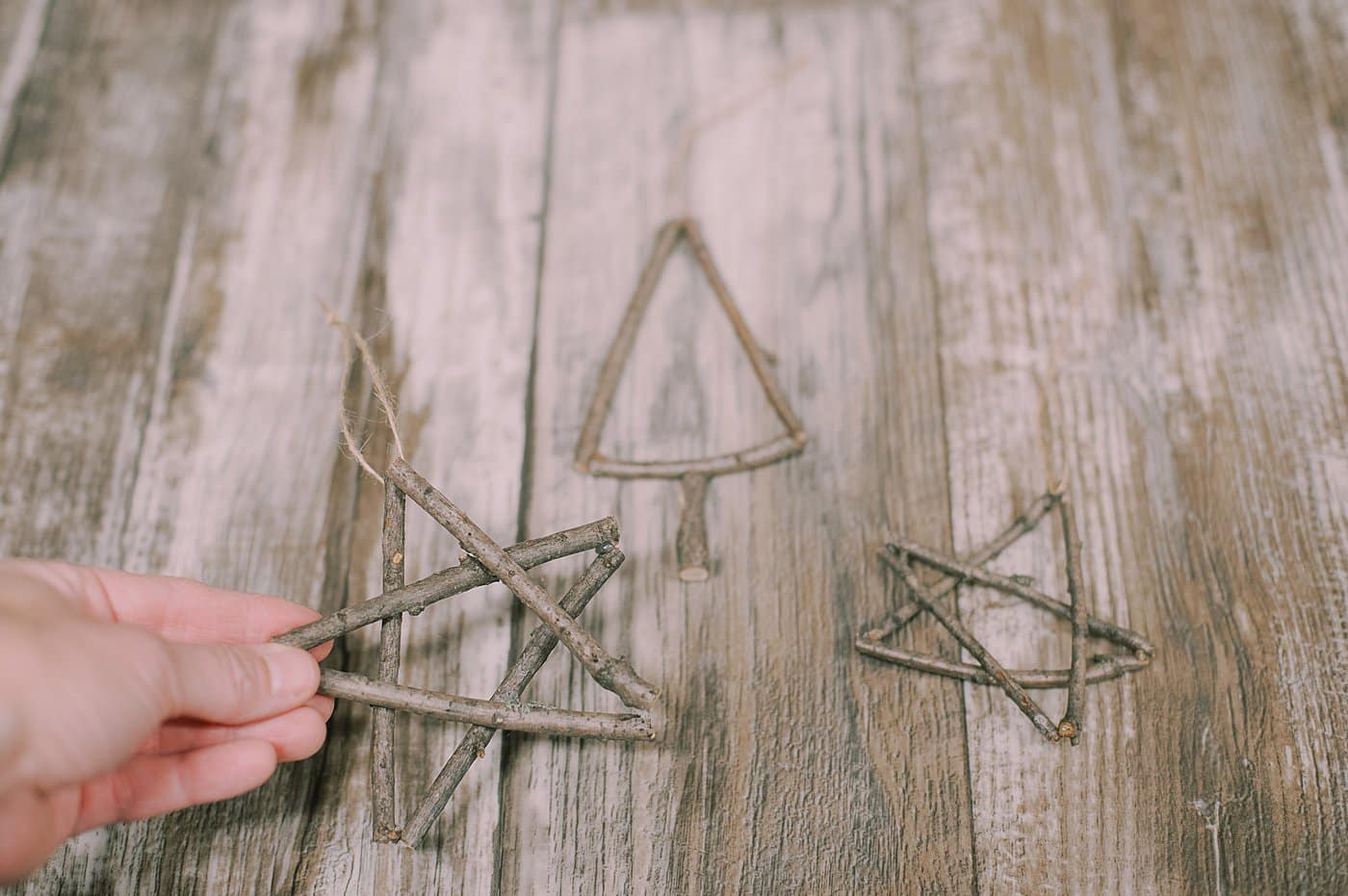 Simple, rustic, and beautiful!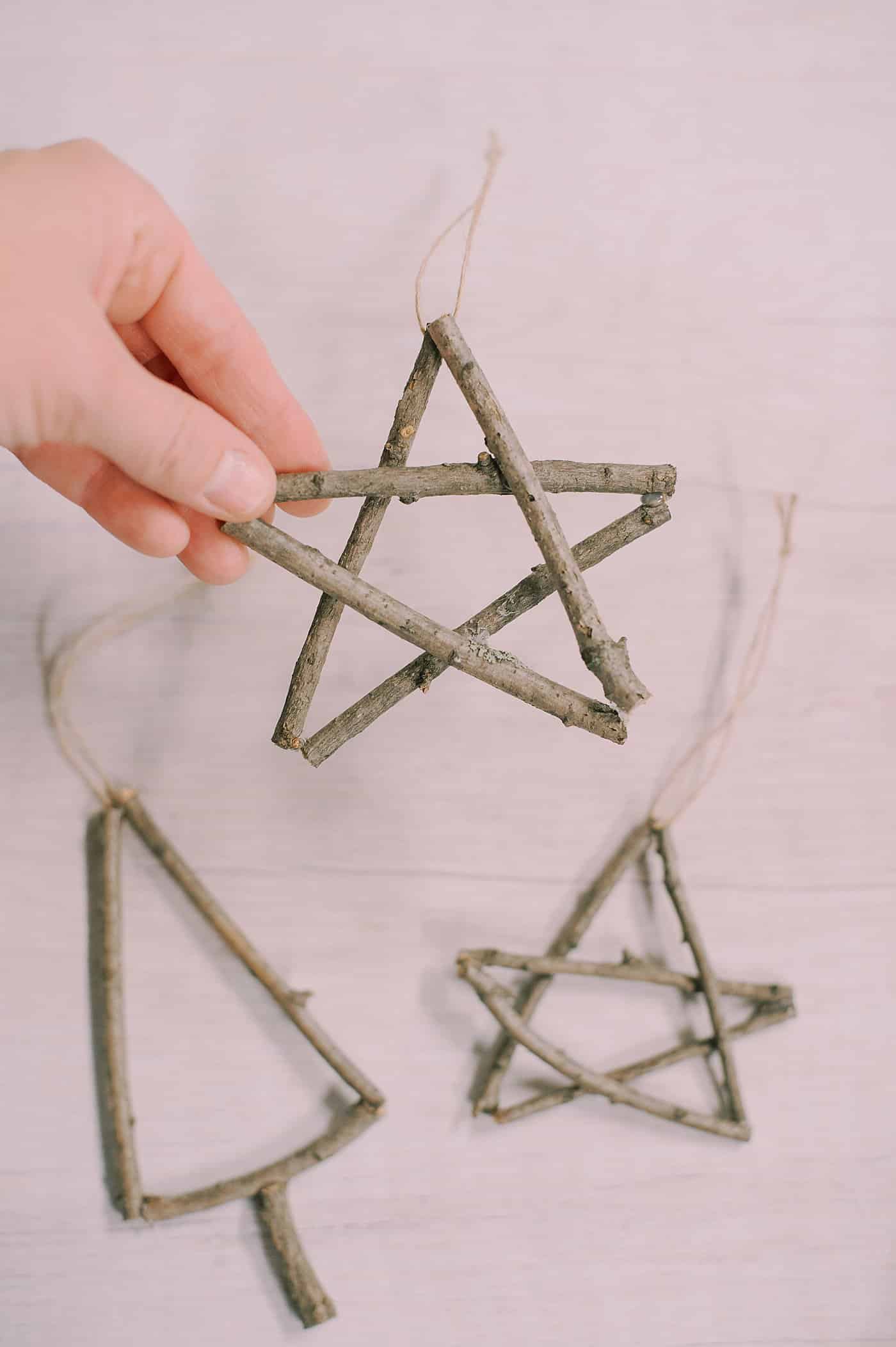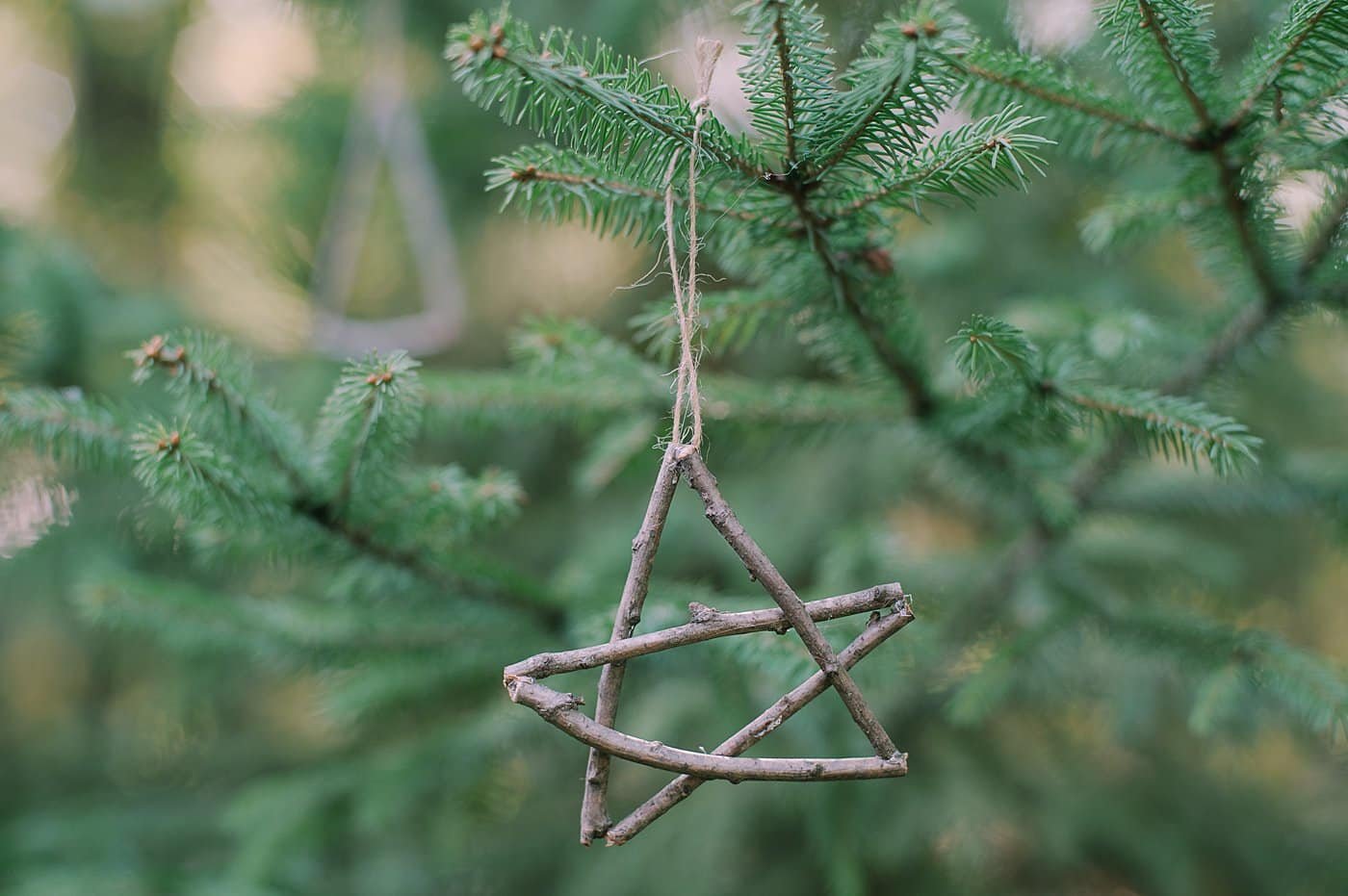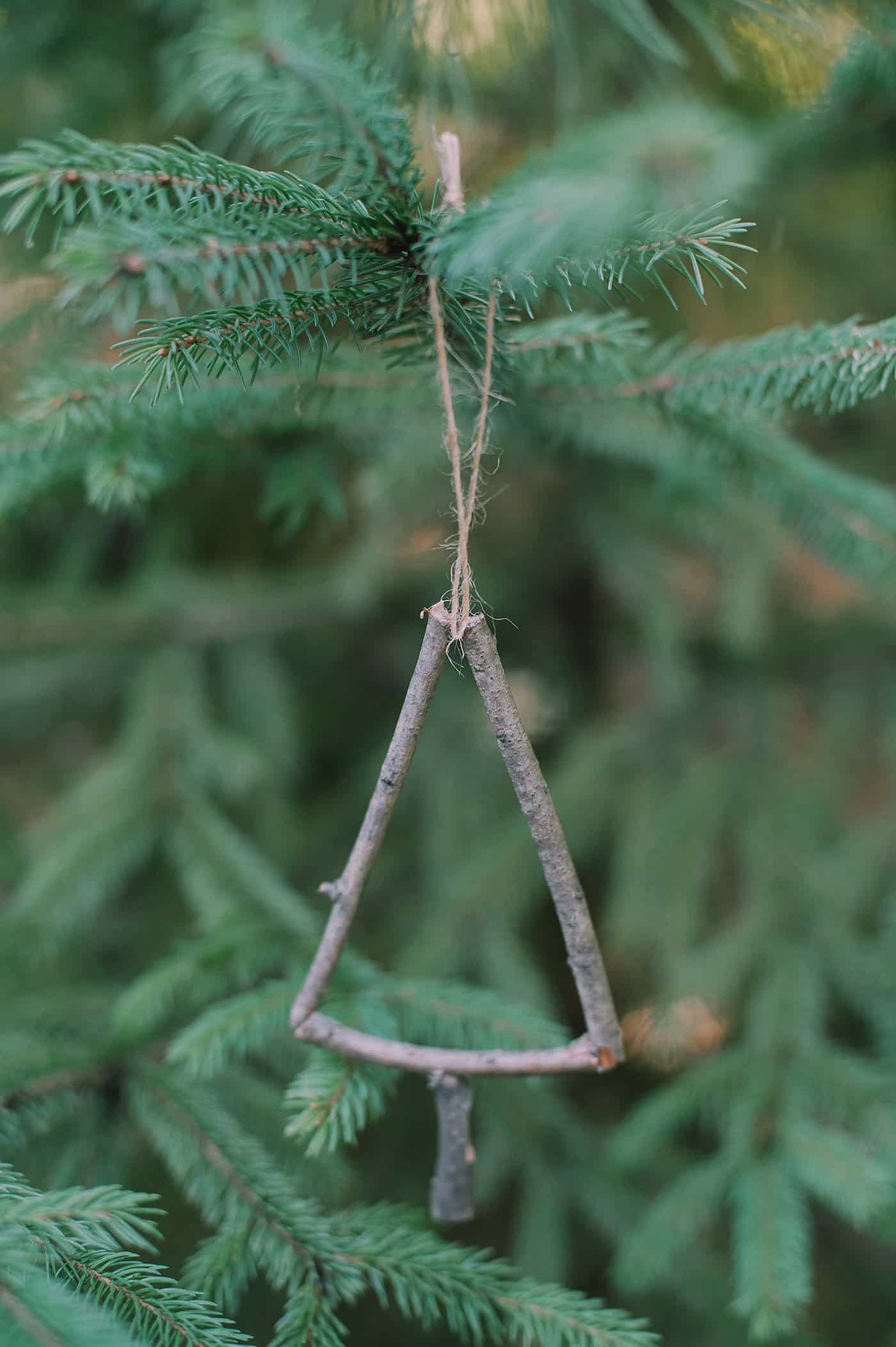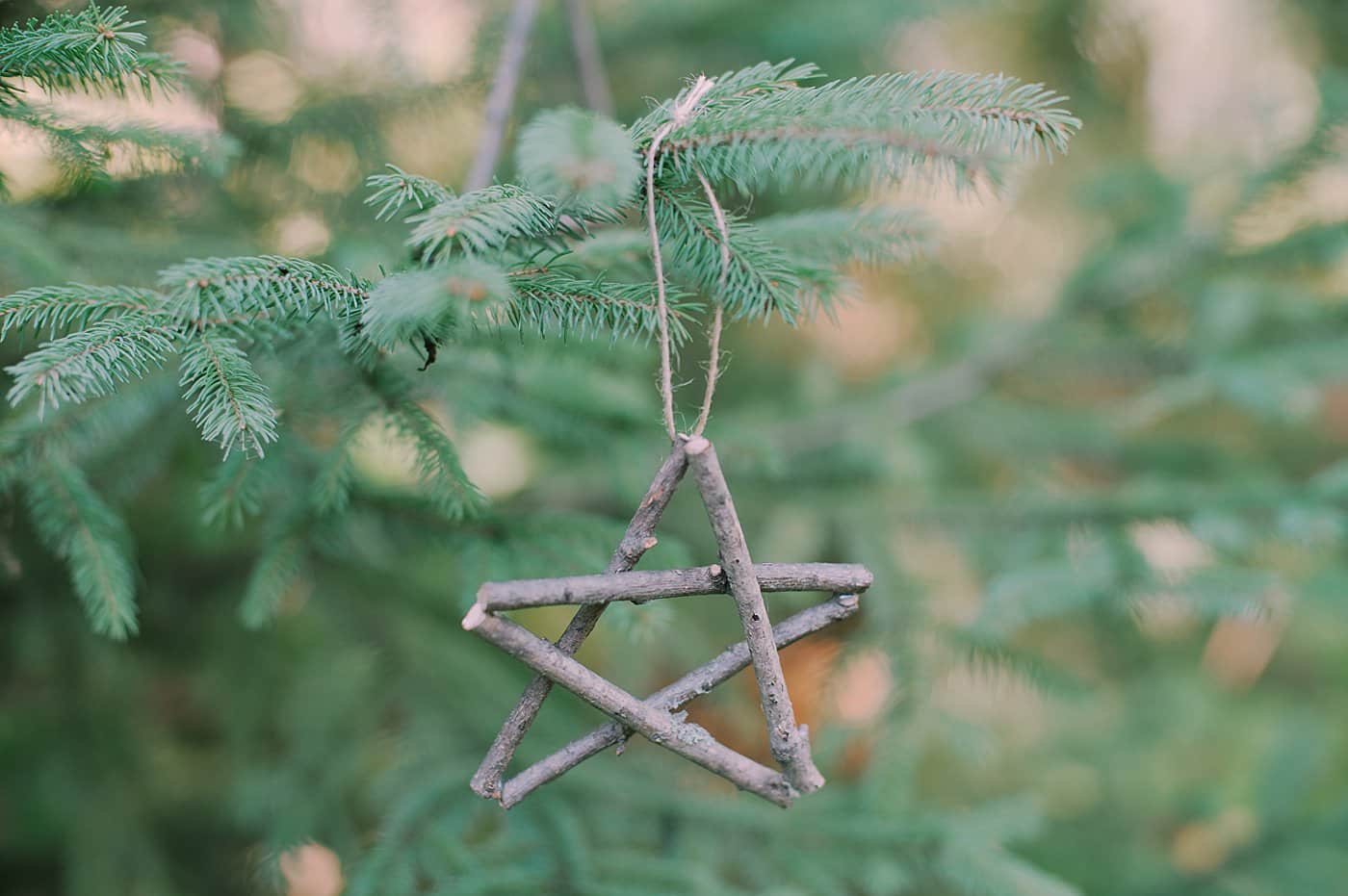 These stick ornaments require hardly any craft supplies – just twine, hot glue, sticks or small branches, and a way to cut them into sections.
Then, with a little imagination, you can create shapes of all kinds!
Big stick stars, small stars, Christmas trees… You could even experiment with squares (presents), and snowflakes, or get even more intricate and try an angel or a sleigh!