**These posts often contain affiliate links. Please see our disclosure policy for more information.**
The Fourth of July is a special holiday for many reasons, but for us in Minnesota? It's the only major holiday that happens when the weather is warm!
The rest of the holidays are usually blanketed in snowy cold and we're all stuck inside, so we revel in the warm weather the 4th of July brings, and opportunity to celebrate outside.
Besides the outdoor BBQ's and fireworks, Fourth of July decor is a fun addition to any Independence Day celebration, and thankfully, the ideas and options are endless and usually easy to make.
A Fourth of July garland is a great decor option, and can be used on everything in your home from the wall or mantel to the picnic or dessert table.
And the added bonus with Fourth of July banners and garlands? It's simple to take a chic country-style banner like a blue, white and tan fabric garland or a blue and white triangle bunting, and add some touches of red to finish it off. Instant 4th of July decor!
And when the holiday is over? Remove the red, and you're back to having a timeless garland that works no matter the season or holiday.
Or combine two garlands together to take things up a notch! You can combine a country-style banner with one specifically made for the 4th of July, and you've got your decor covered.
Here are four garlands that can easily be adapted to decorate for the Fourth of July: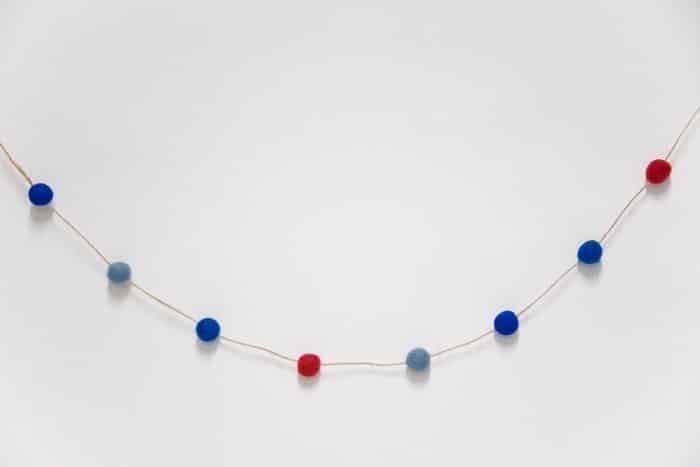 This garland is as simple as using some twine and patriotic felt balls!
Be careful: these mini embroidery floss tassels are addicting to make. You'll immediately start thinking of other color schemes to make for every other occasion and holiday!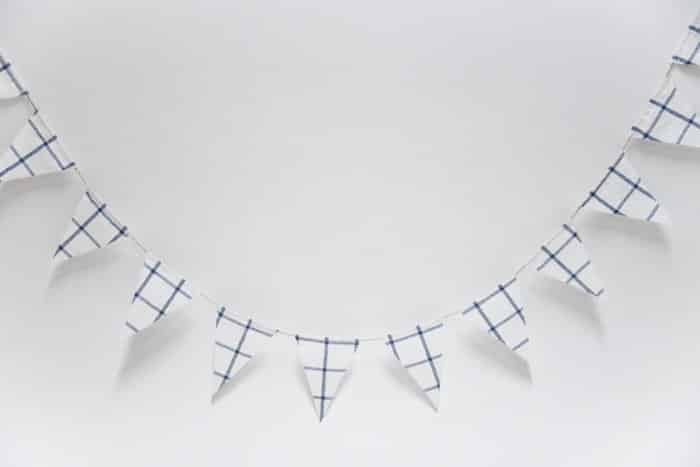 The fabric for this beautiful triangle bunting came from a linen dish towel. One single dish cloth makes 2+ garlands!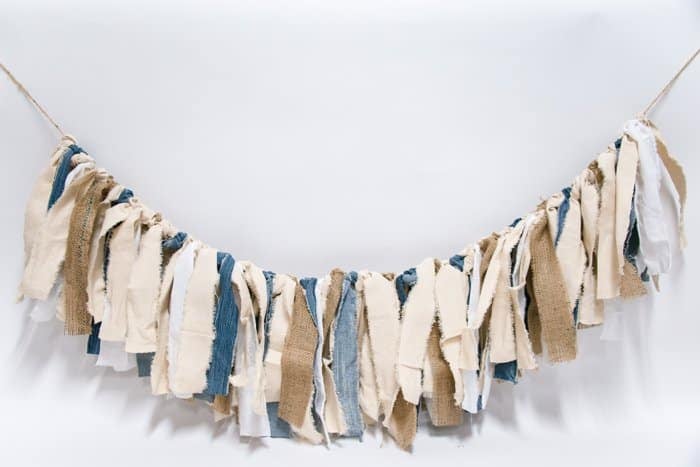 There's something so satisfying about ripping fabric into strips. And this fabric strip garland is a completely no-sew fabric project, which makes it even easier to whip up!
– – – – –
Whether you make a fourth of July garland specifically as 4th of July decor or make them in classic color combinations with the option to add to them for your Independence Day festivities, they will transform your home, mantel, picnic or party to one filled with patriotic pride.
The sky is the limit!