**These posts often contain affiliate links. Please see our disclosure policy for details.**
Learn how to make a DIY thread spool and wood bead garland for Christmas using vintage wooden spools of thread, wood beads, and twine!
Garlands are one of the best ways to change up your decor for the seasons or holidays. They are easy and cheap to make, quick to hang up, and there is so much variety – the sky is the limit.
Today, we are going to make a thread spool and wood bead garland for Christmas, using vintage spools of thread!
Here's how to make it!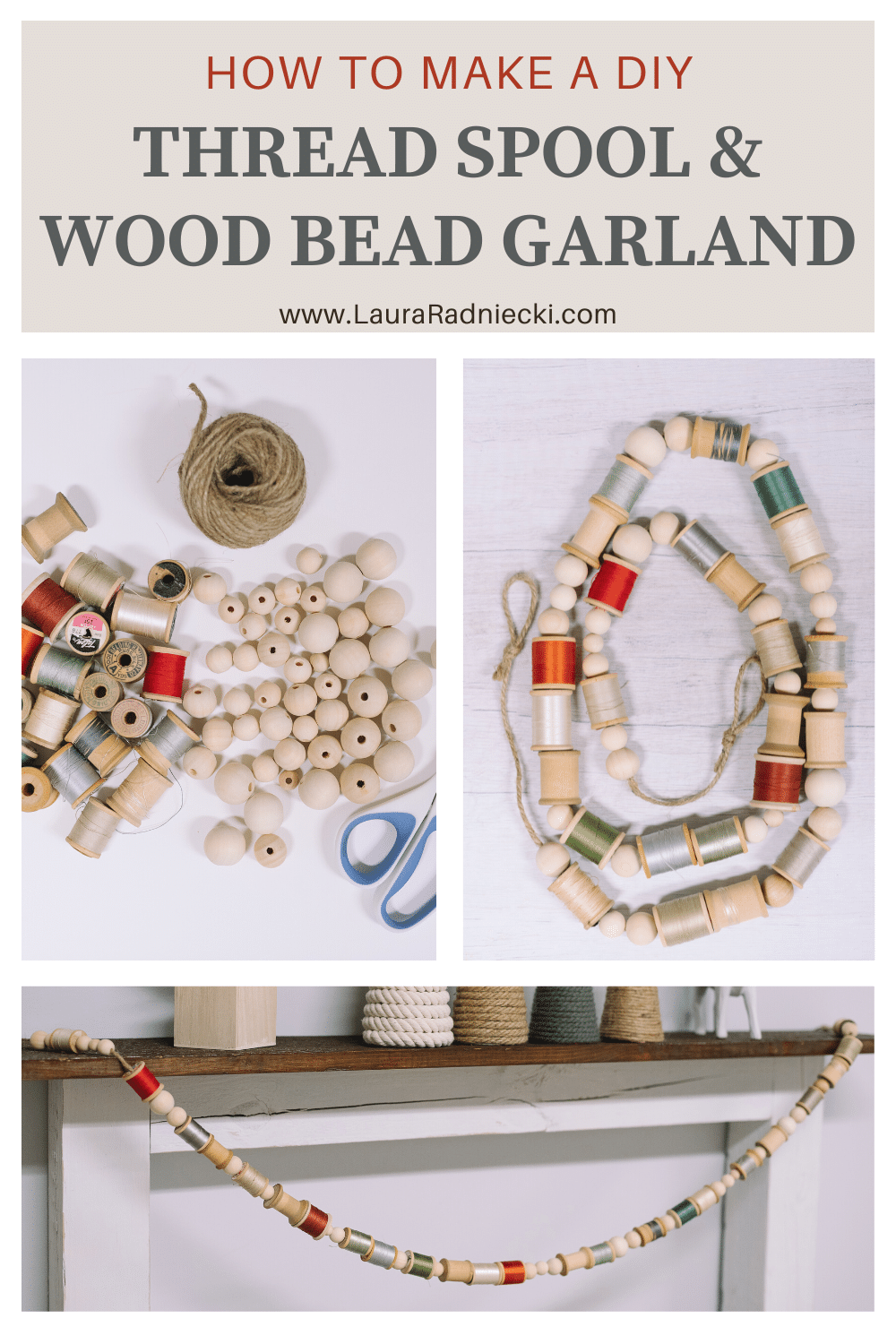 DIY Thread Spool and Wood Bead Garland for Christmas
Step 1: Gather Supplies
Supplies Needed:
Vintage Wooden Spools of Thread
You can buy new, empty spools of thread (minus the thread) on Amazon.
But I wanted my garland to have some color from the thread, and I wanted the spools to be vintage and salvaged, not new.
These thread spools came mostly from thrift stores, and from a cousin who had some that she was willing to part with.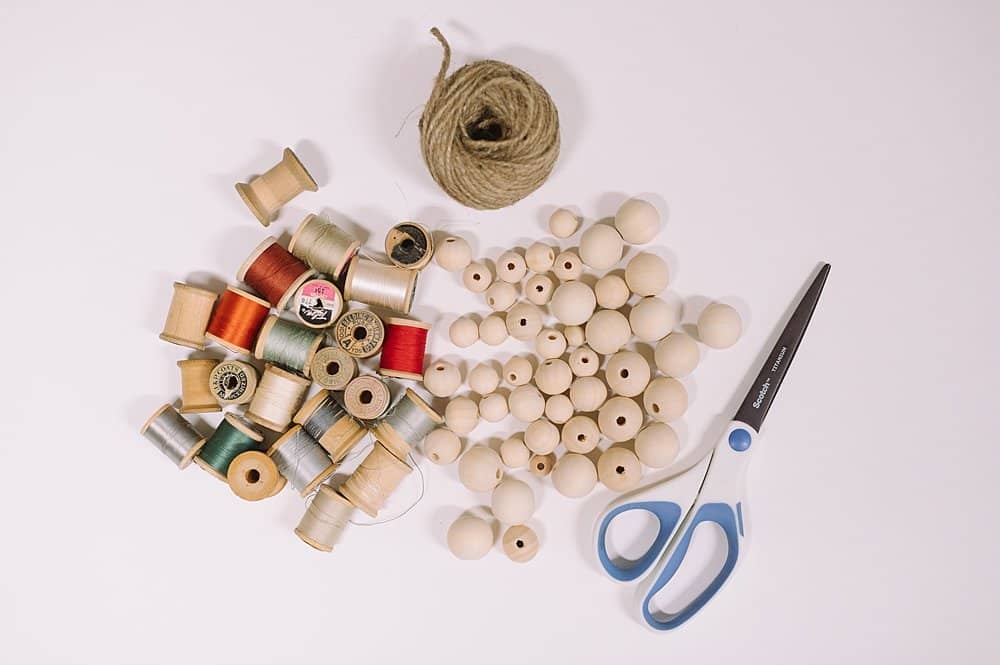 Step 2: Cut a section of twine.
Tie a loop at one end.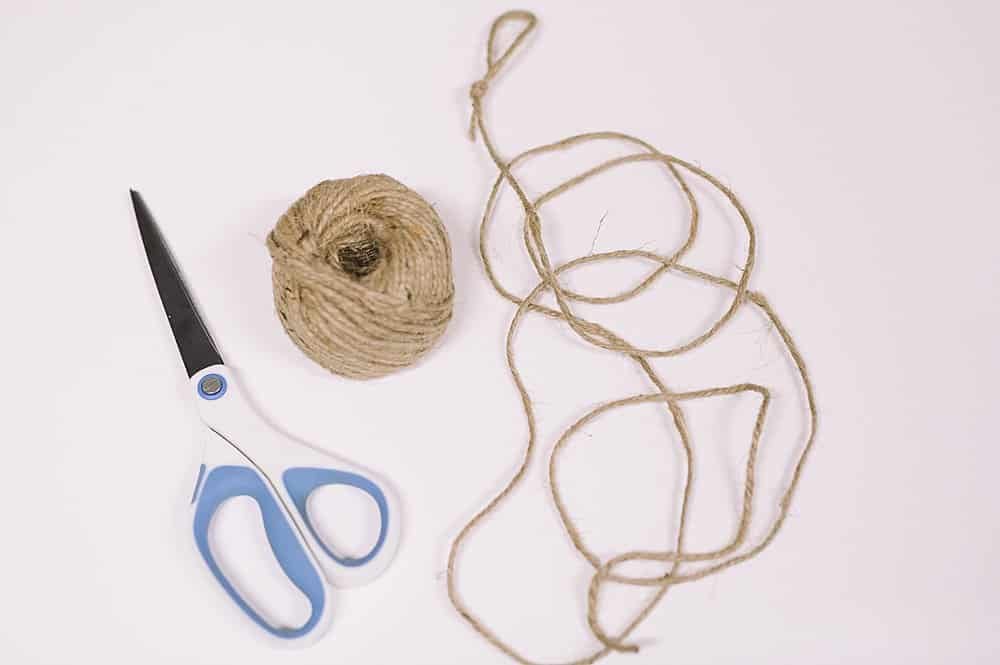 Step 3: Wrap the end of the twine in tape to make it easier to thread through the spools and beads.
This twine is thick, so if it started to unravel at all, it had trouble fitting through the holes in the wooden beads.
I wrapped the end of the twine in a little bit of packing tape to create a "needle" that would be easier to push through the beads.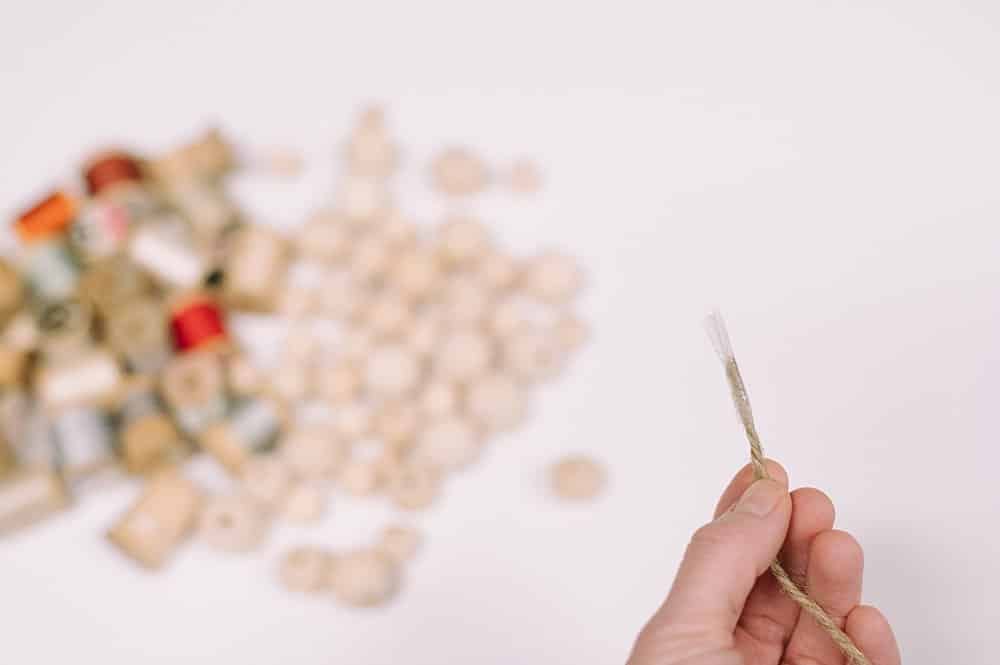 Step 4: Thread on wooden beads and spools of thread.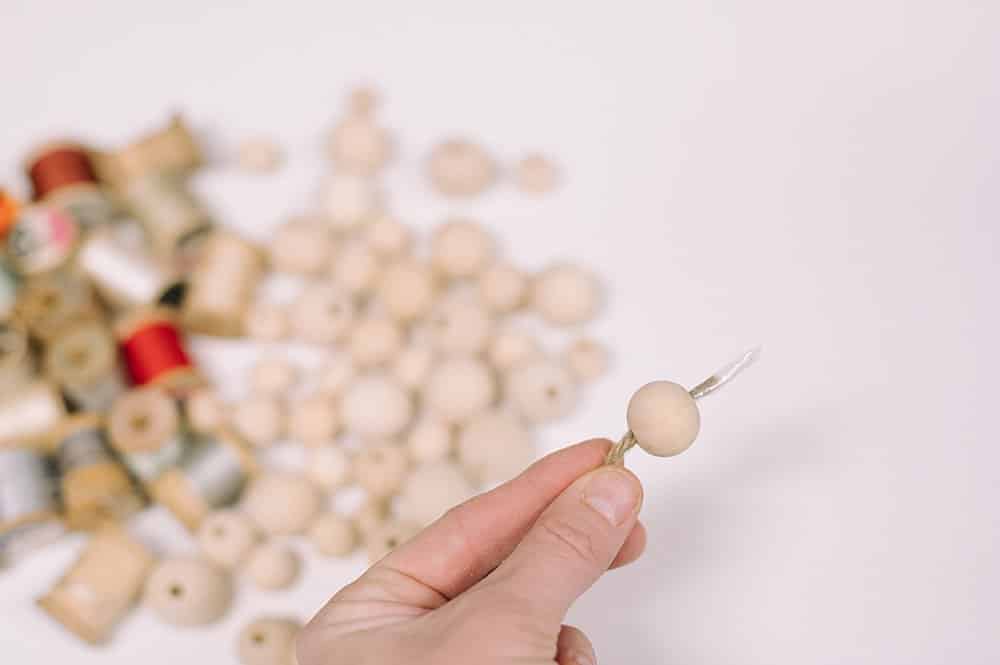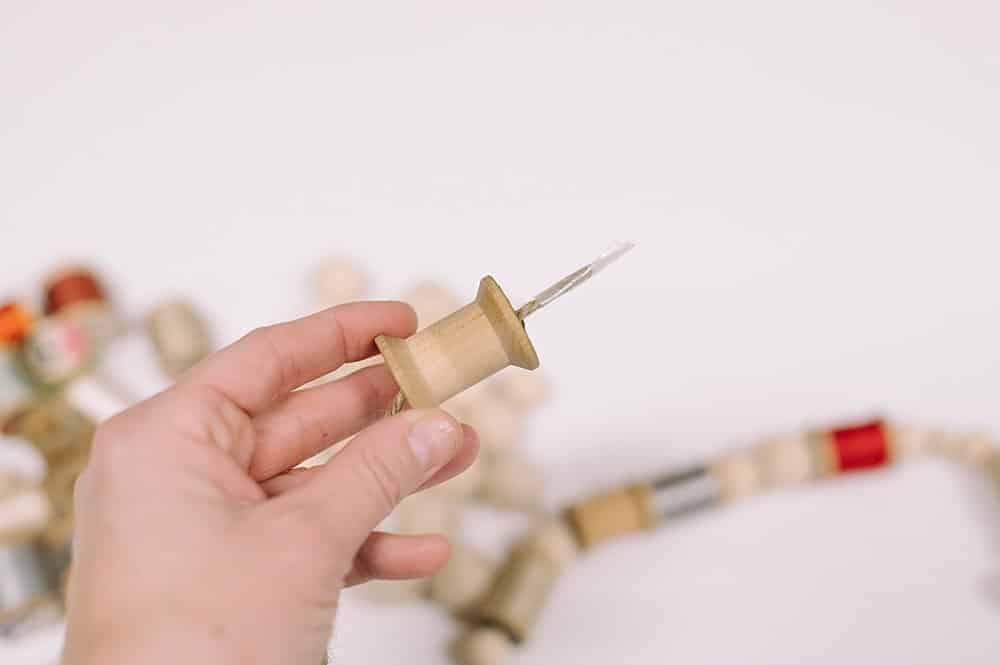 You can add them in a random order, or a repetitive pattern; it's up to you.
I chose to do a random order, and I tried to space out the colors from the thread spools throughout the garland.
Step 5: Tie a loop in the other end of the fabric.
And remove the tape from the end.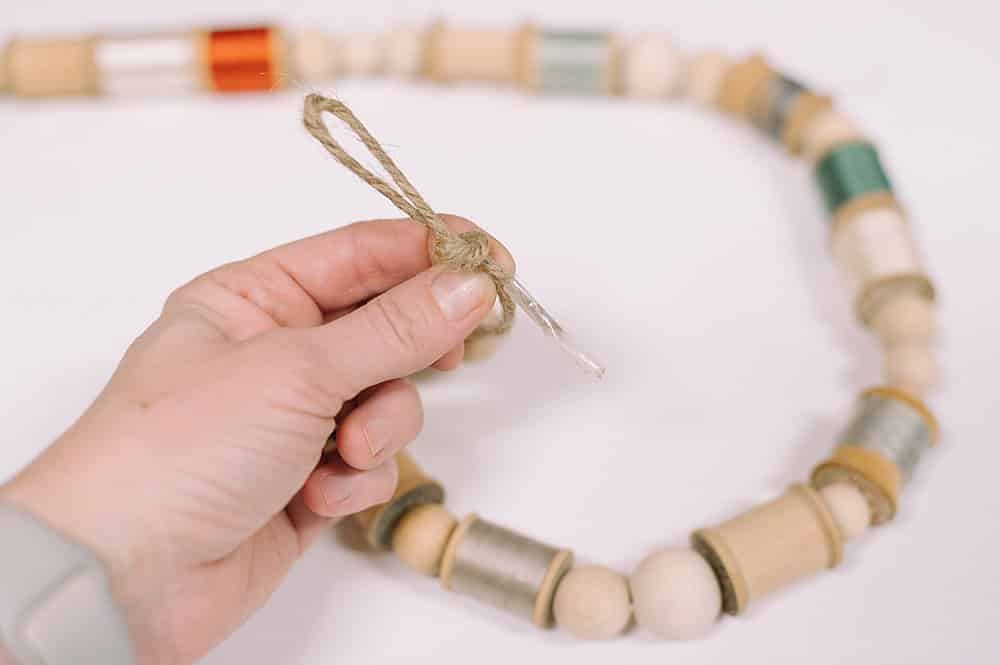 That's it! Your vintage thread spool and wooden bead garland is finished!
Isn't it gorgeous??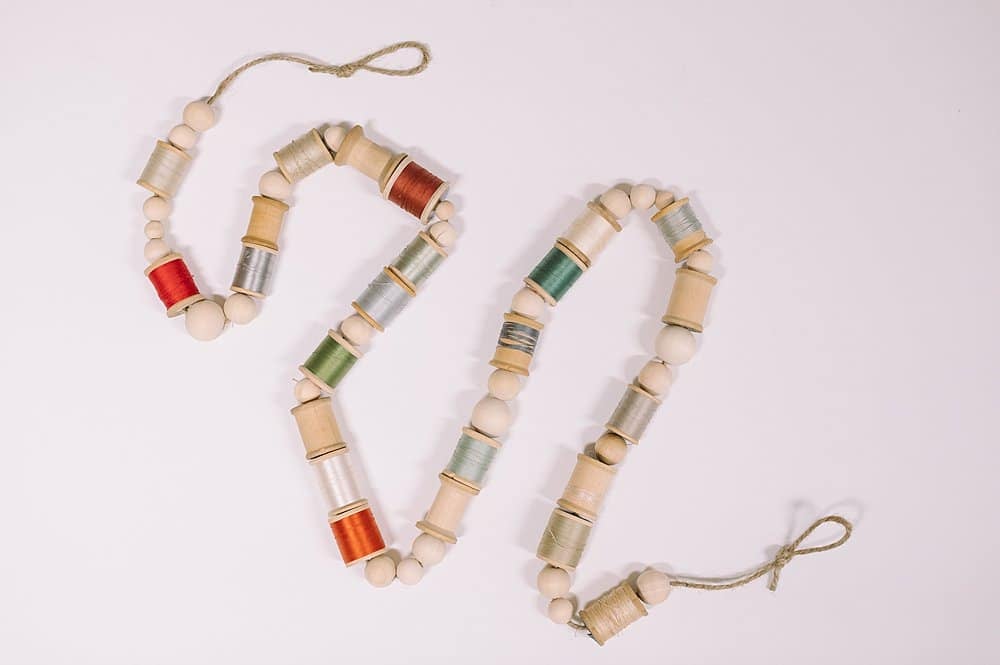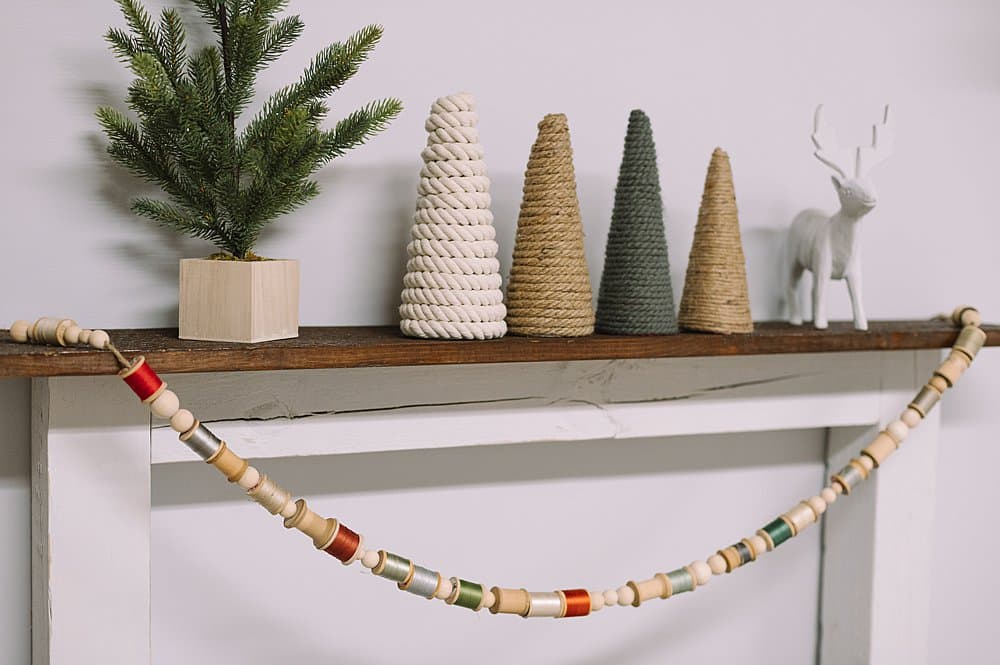 This is a garland that can be customized for lots of seasons, holidays, or home decor color palettes, depending on the colors of thread spools you use.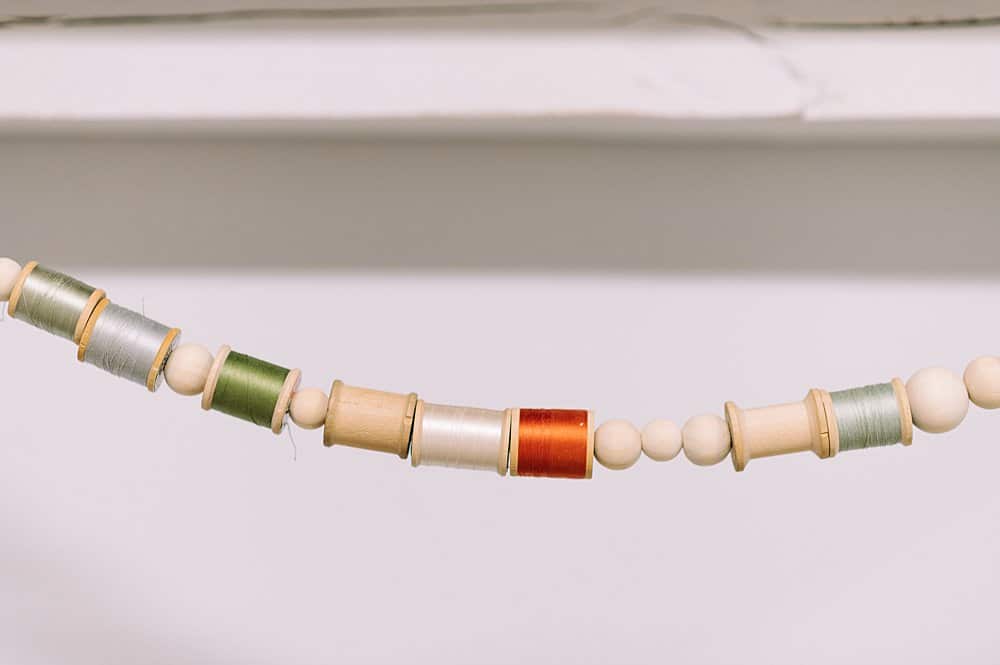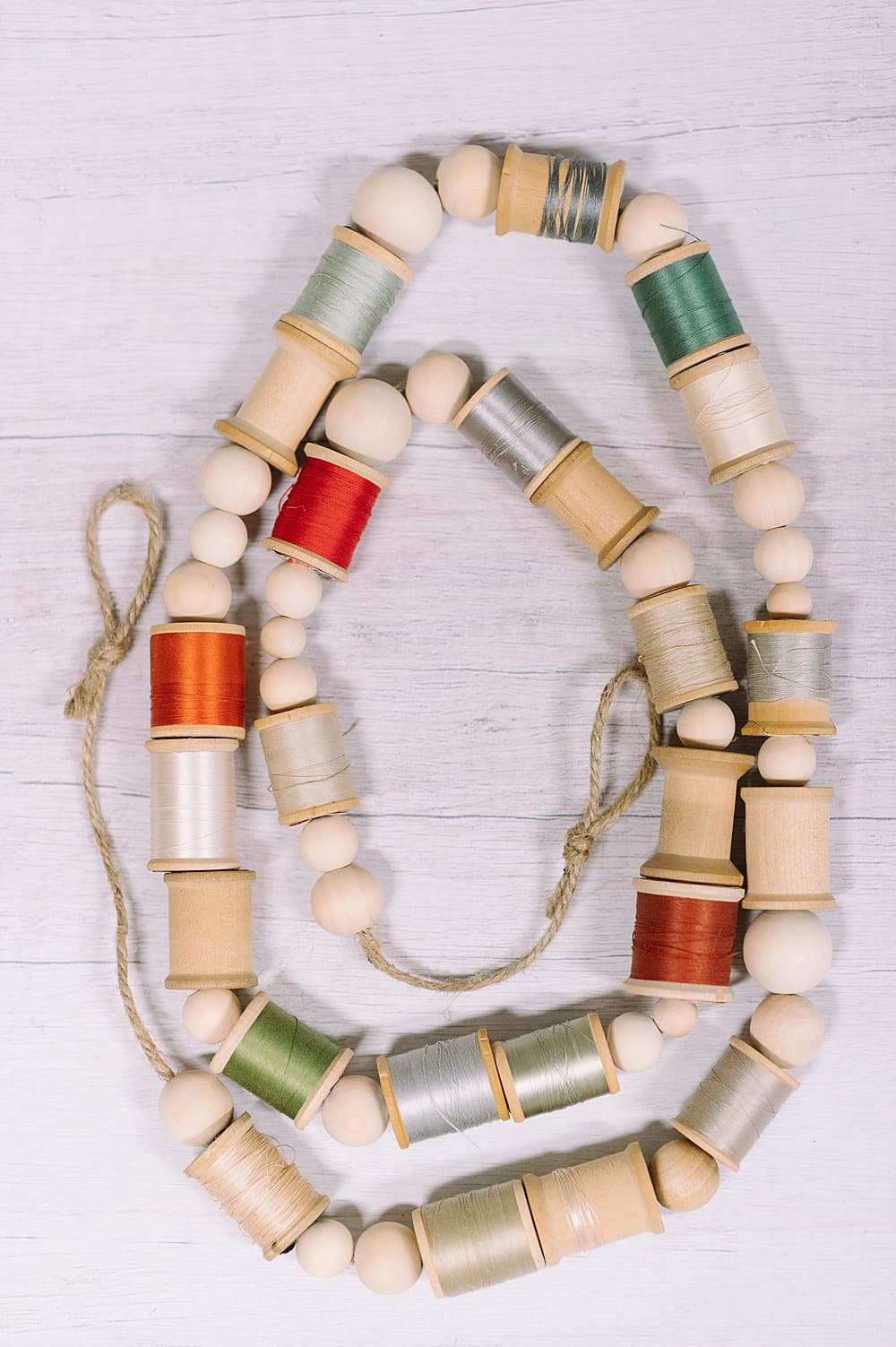 – – – – –
Making this garland with wood beads and vintage thread spools couldn't be easier – it's simply stringing the beads and spools onto twine, and knotting the ends!
But the result is stunningly beautiful and holds a lot of history in those vintage spools of thread. (Who bought them? What year was it? What did they use them to sew or mend?)
This garland is one that can be left up after Christmas is over, too.
If you made this garland, I would love to see it!