**These posts often contain affiliate links. Please see our disclosure policy for details.**
Learn how to make yarn wrapped hearts using cardboard shape cutouts and yarn. Turn these DIY yarn hearts into a garland or use in your decor.
Yarn is a fantastic craft supply. It can be made into anything from pompoms to tassels, it comes in nearly every color imaginable, and it can be very affordable.
Today, we are going to make yarn-wrapped hearts by cutting heart shapes out of cardboard, and wrapping yarn around them!
Here's how to make them!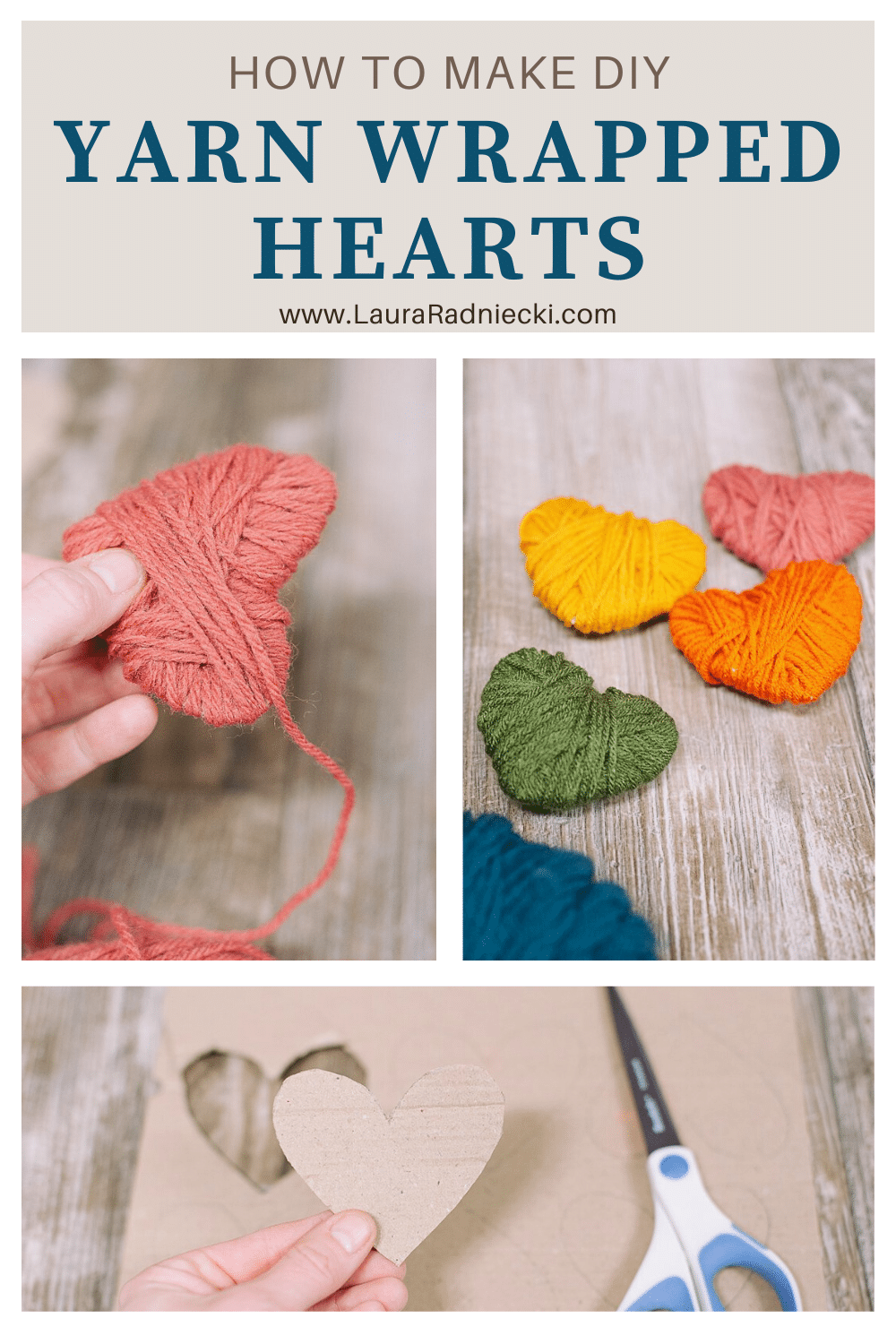 How to Make Yarn Wrapped Hearts
Step 1: Gather Supplies
Supplies Needed: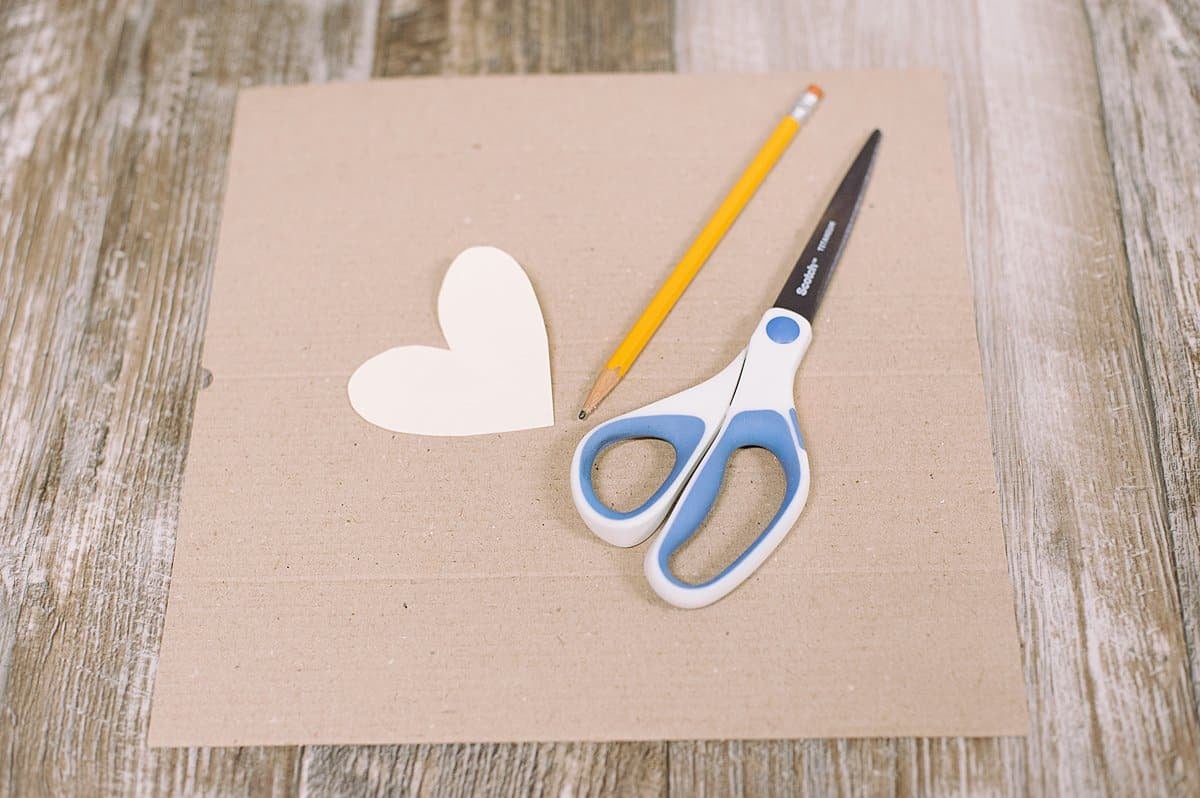 Step 2: Trace your heart shape onto cardboard.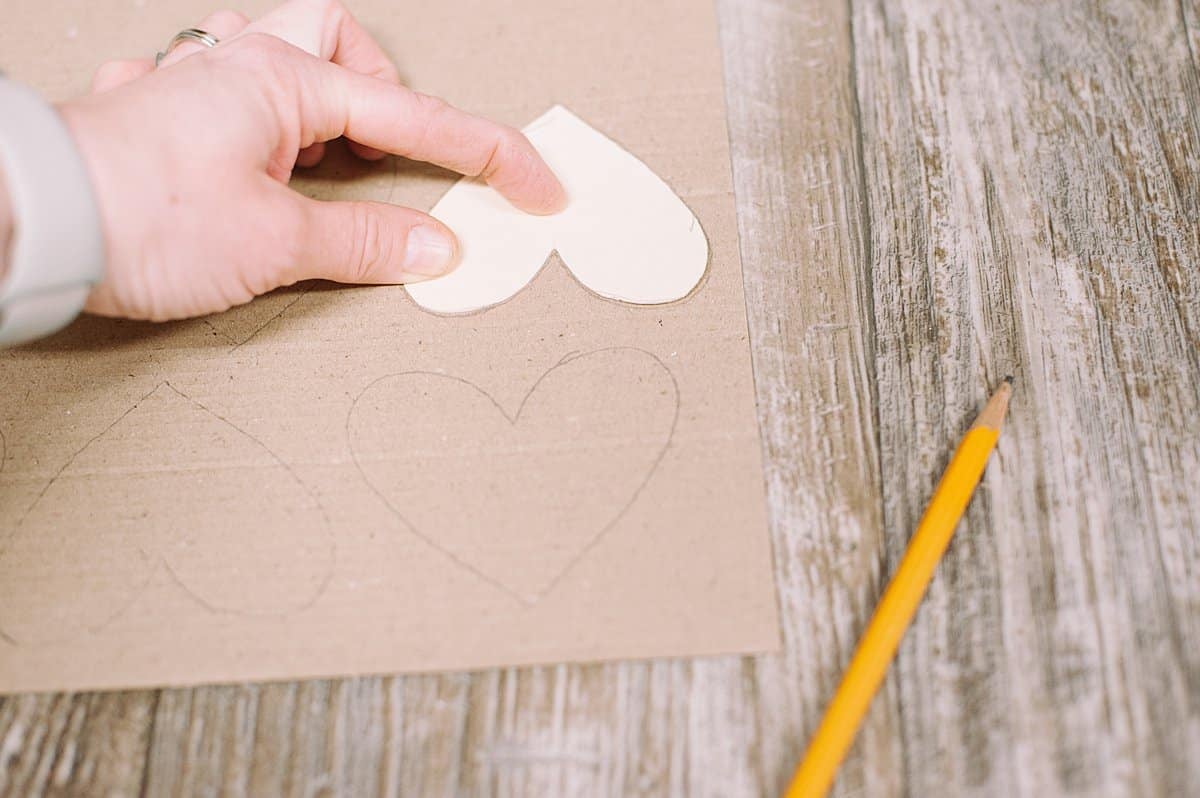 Step 3: Cut out the heart shapes.
NOTE: I originally used a hole punch and punched a hole in the cardboard with the intention of making a garland with them and using the hole to hang the hearts on the garland string. But the holes were covered up in the yarn-wrapping process, so you do NOT need to punch any holes in the cardboard.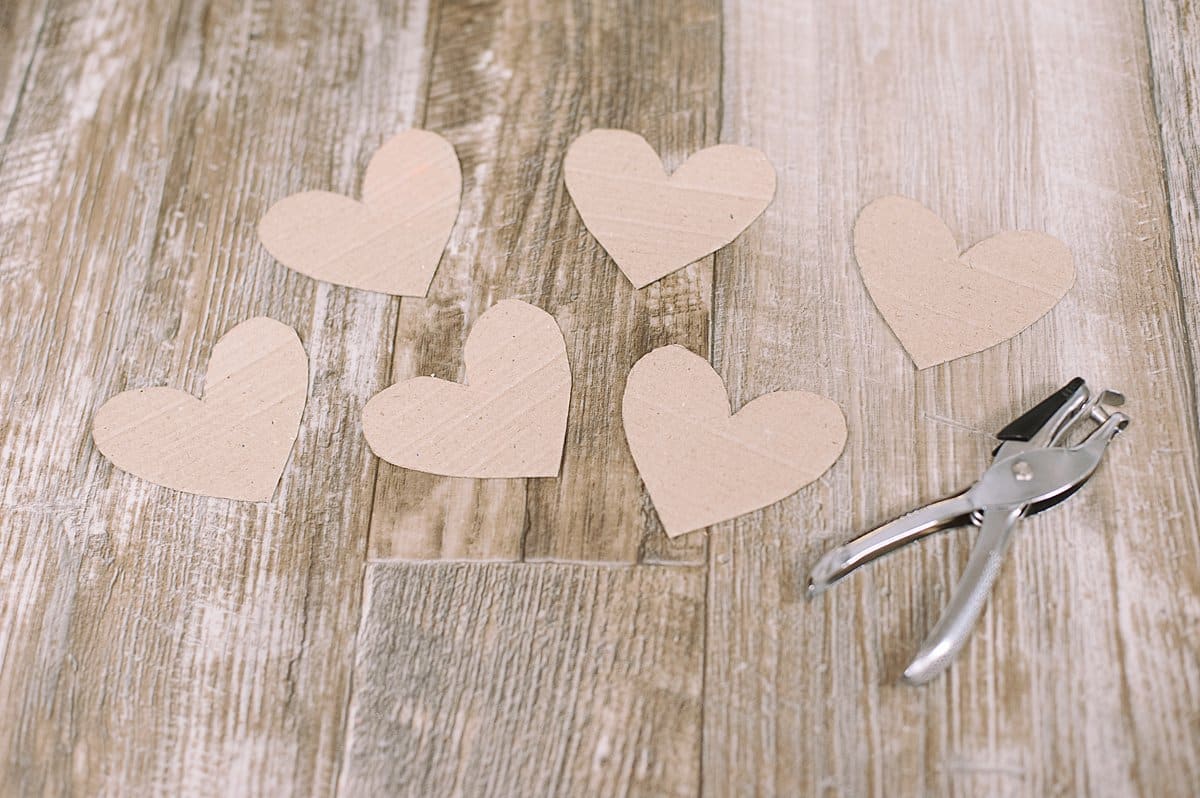 Step 4: Hot glue yarn to the middle of the heart.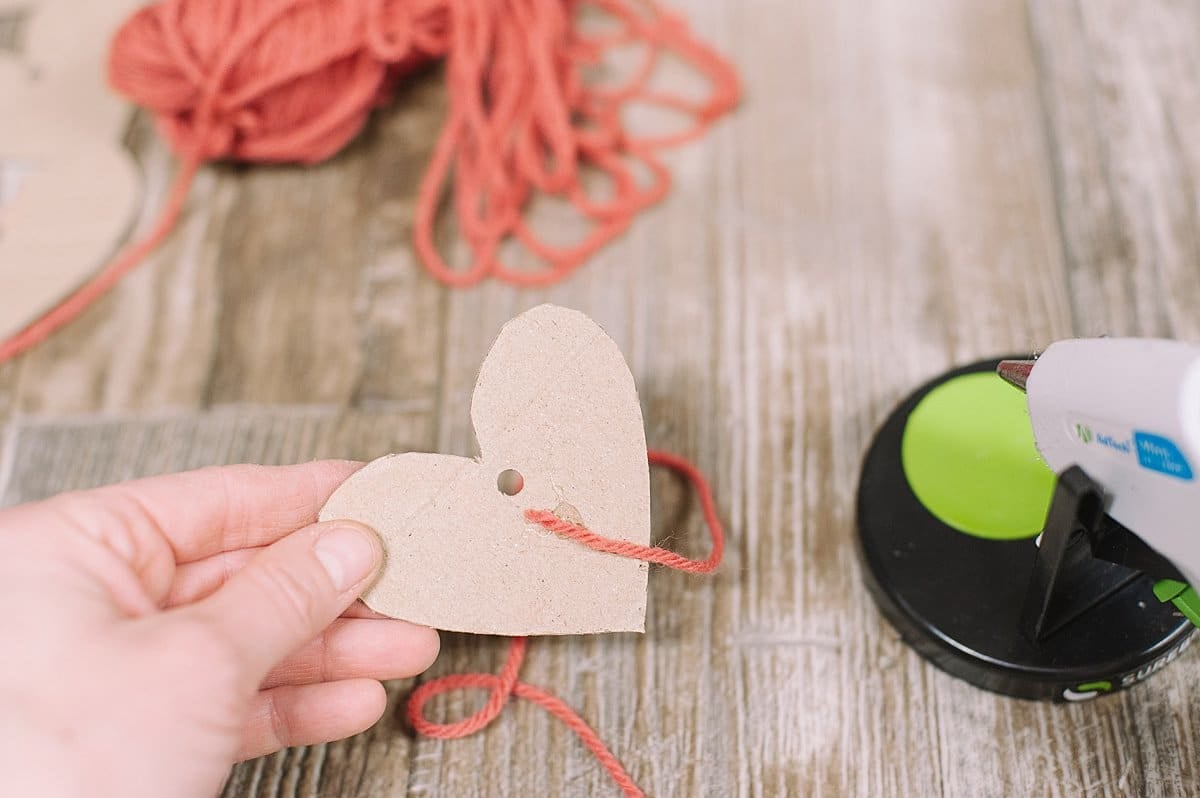 Step 5: Begin to wrap the yarn around the heart in a varied pattern, with the goal to cover all the cardboard.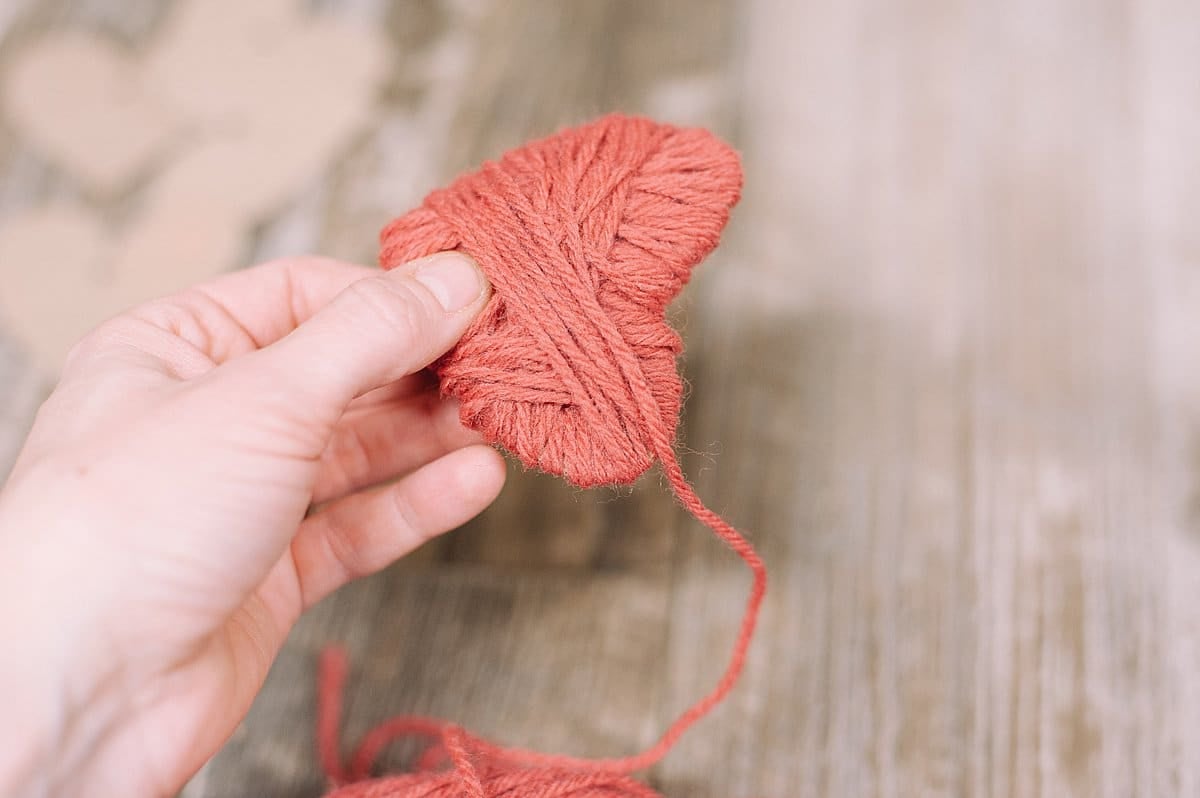 Continue to wrap the yarn in different directions until you've covered up all of the visible cardboard.
It can be tricky to do.
The yarn has a tendency to slide off the heart as you wrap in certain directions.
Keep trying and experimenting. You'll figure out which way to wrap it.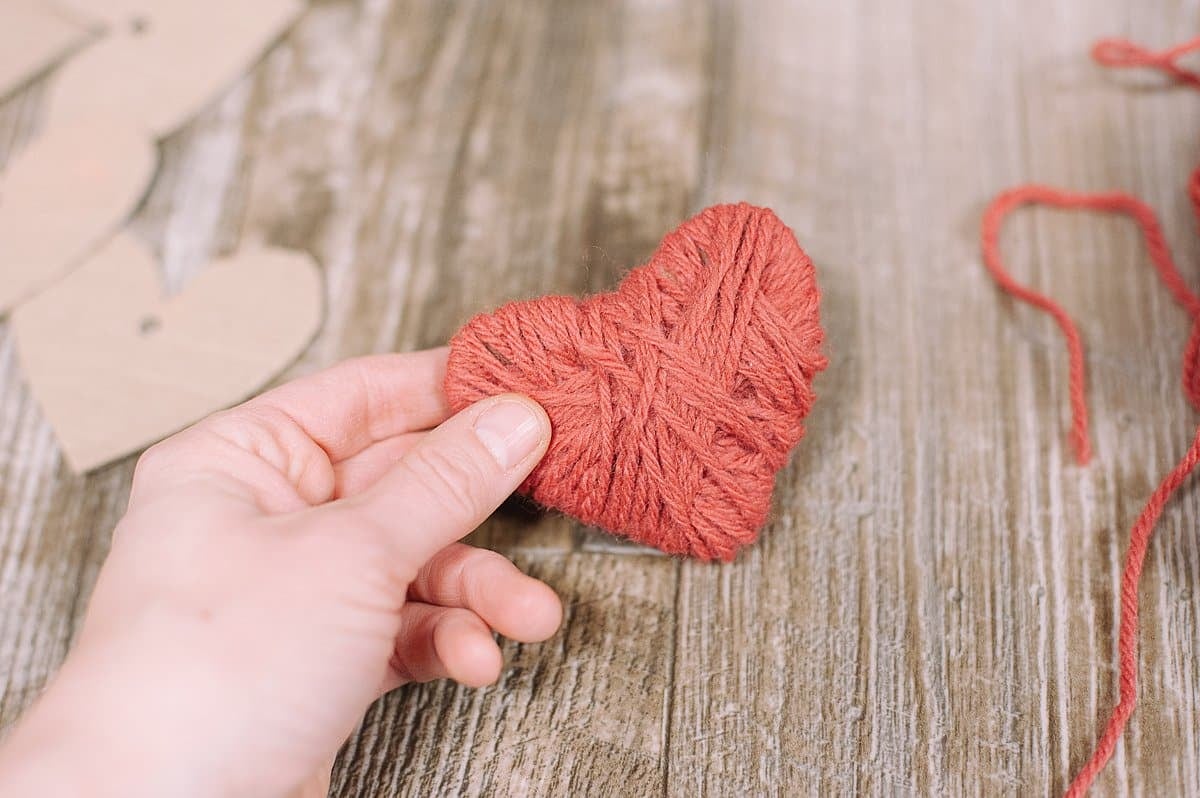 Step 6: Secure the yarn to the back of the heart.
Once you've finished wrapping the yarn and covering the whole cardboard heart, cut the yarn with a few inches to spare.
Tuck the yarn tail underneath one of the other yarn strands on the back side, and use hot glue to secure it.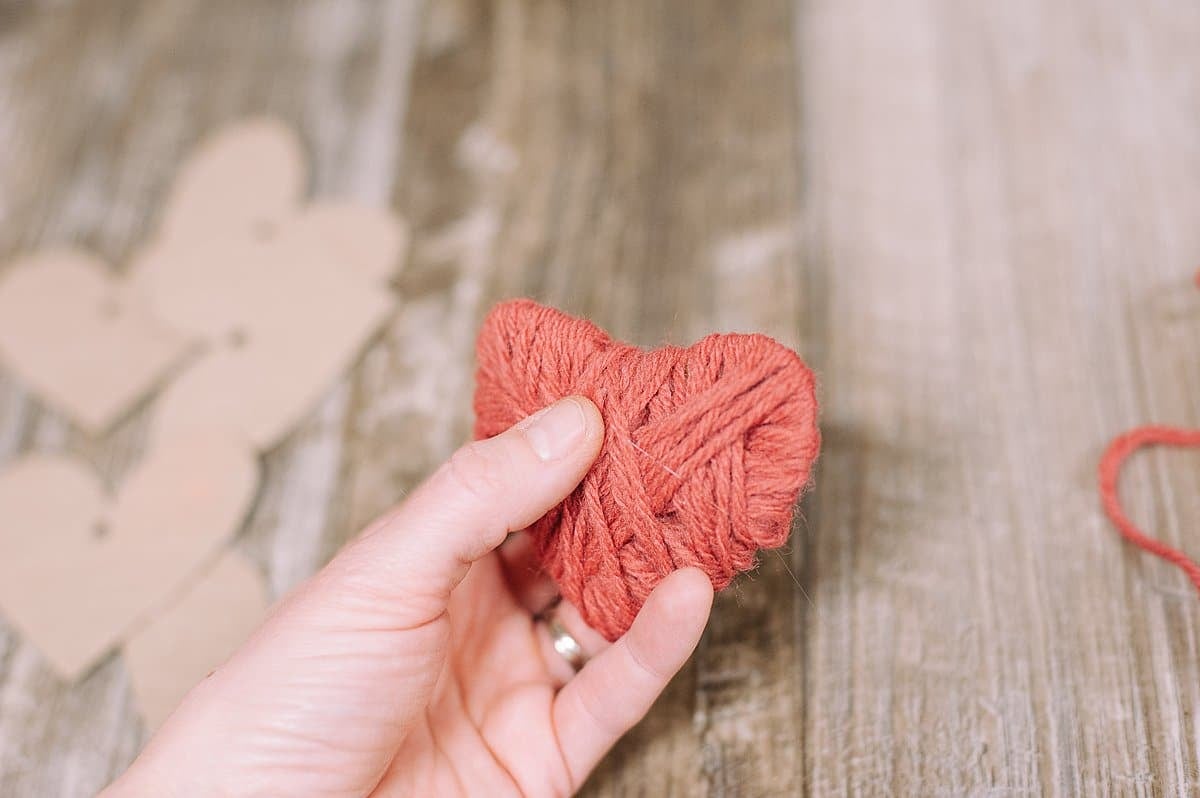 That's it! You have wrapped a cardboard heart in yarn!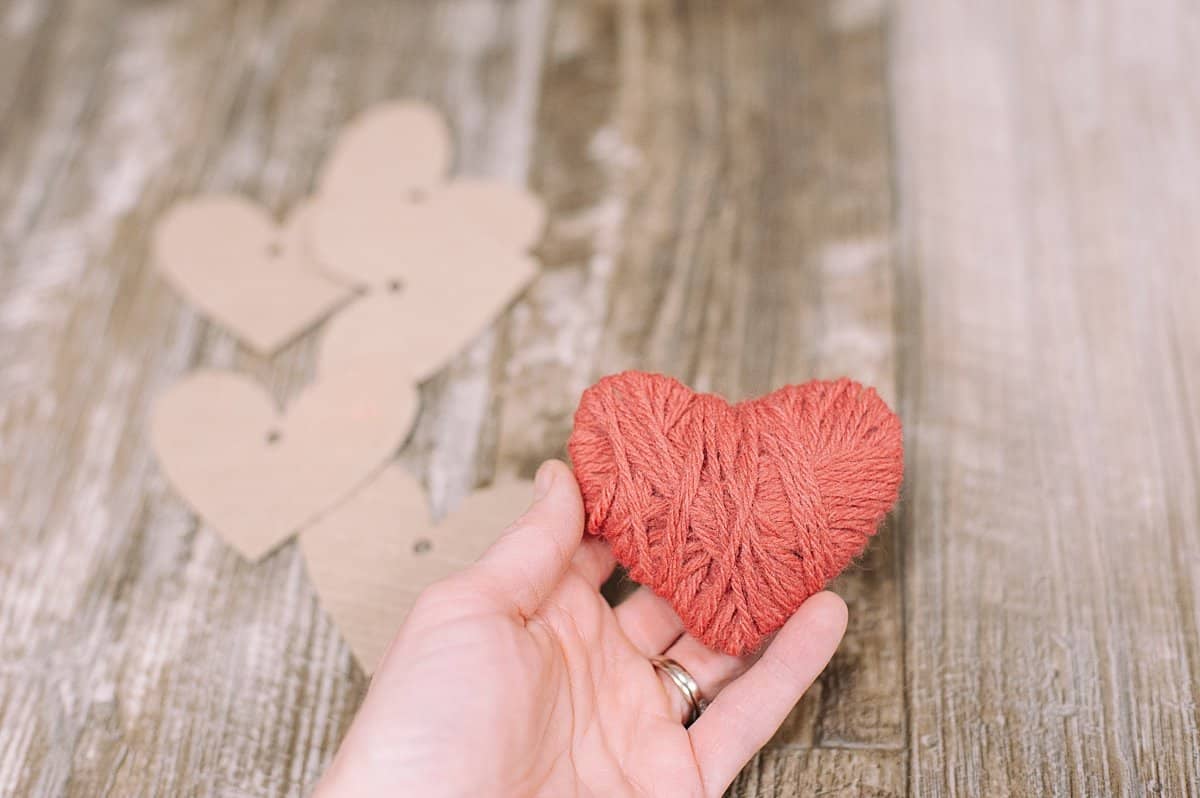 Repeat for all of the hearts in all of the yarn colors you've chosen.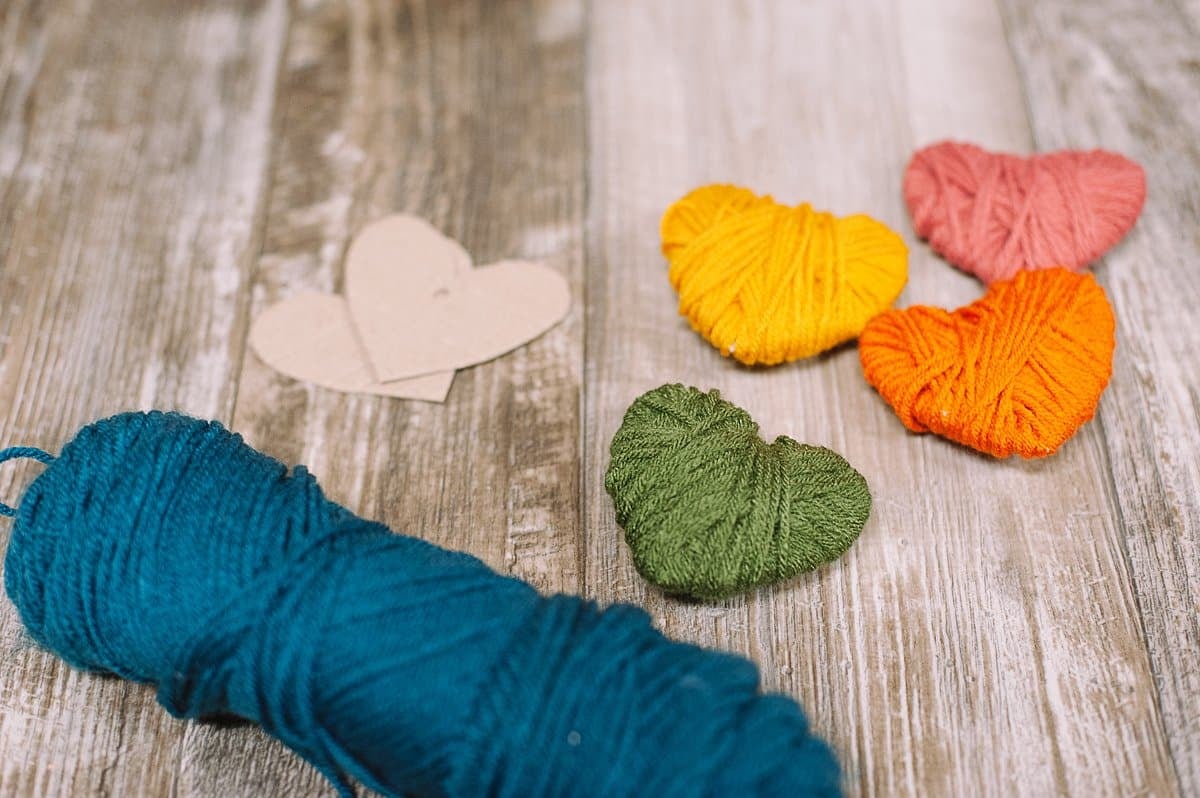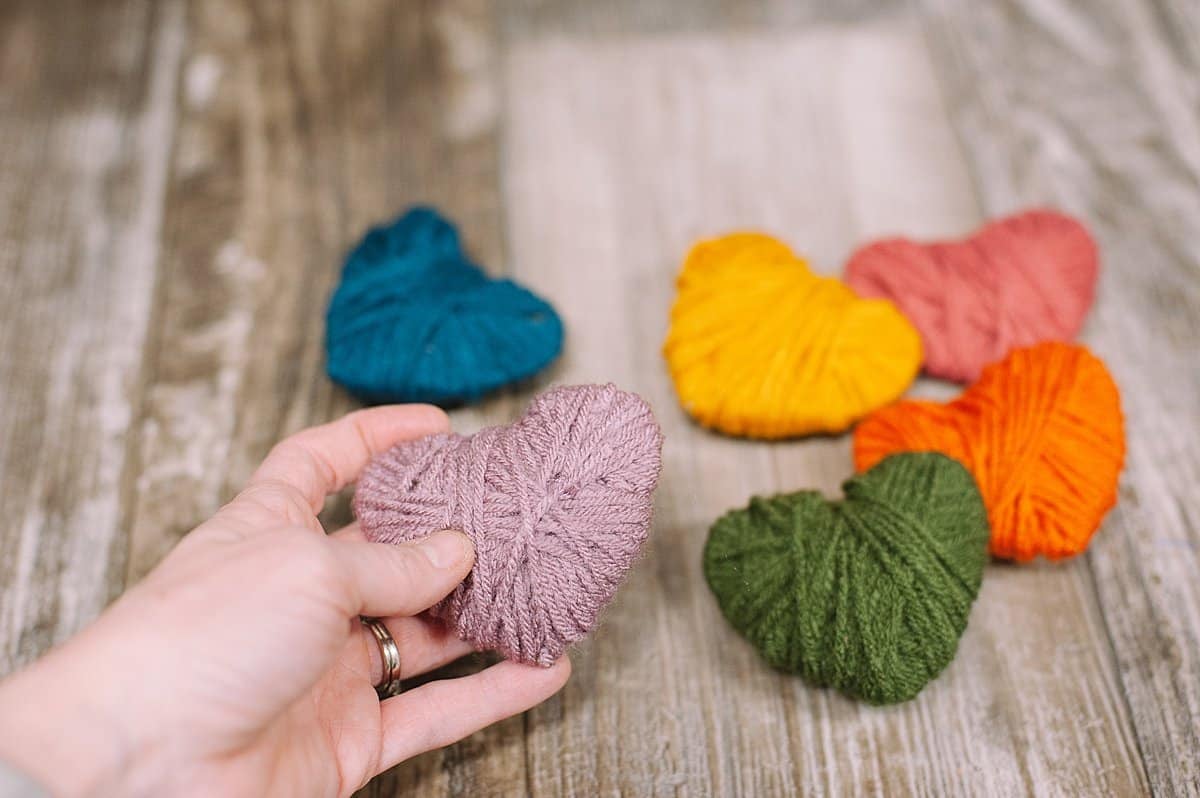 You are done!
They are cute by themselves, and would be a great addition to your home decor.
You can also string them onto a piece of twine and make a simple garland too! (Tutorial coming for you!)
– – – – –
All you need to make these adorable yarn-wrapped hearts is cardboard, yarn, scissors, and hot glue!
It's such a simple craft and can be adapted for many other seasons and holidays.
Wrap cardboard hearts in red, white, and blue yarn for the 4th of July, or cardboard triangles in red and green for Christmas.
The sky is the limit!
If you give this a try, send me a photo! I'd love to see it!