**These posts often contain affiliate links. Please see our disclosure policy for details.**
Learn how to make felt hearts for Valentine's Day in this easy step-by-step craft tutorial. Cut out felt hearts, glue to dowels, and display!
Felt Christmas trees were part of our holiday crafts last season, so now we are bringing the same idea to Valentine's Day!
We are going to make felt hearts for Valentine's Day, using wooden dowels and felt to make 3D hearts that will spread love all around!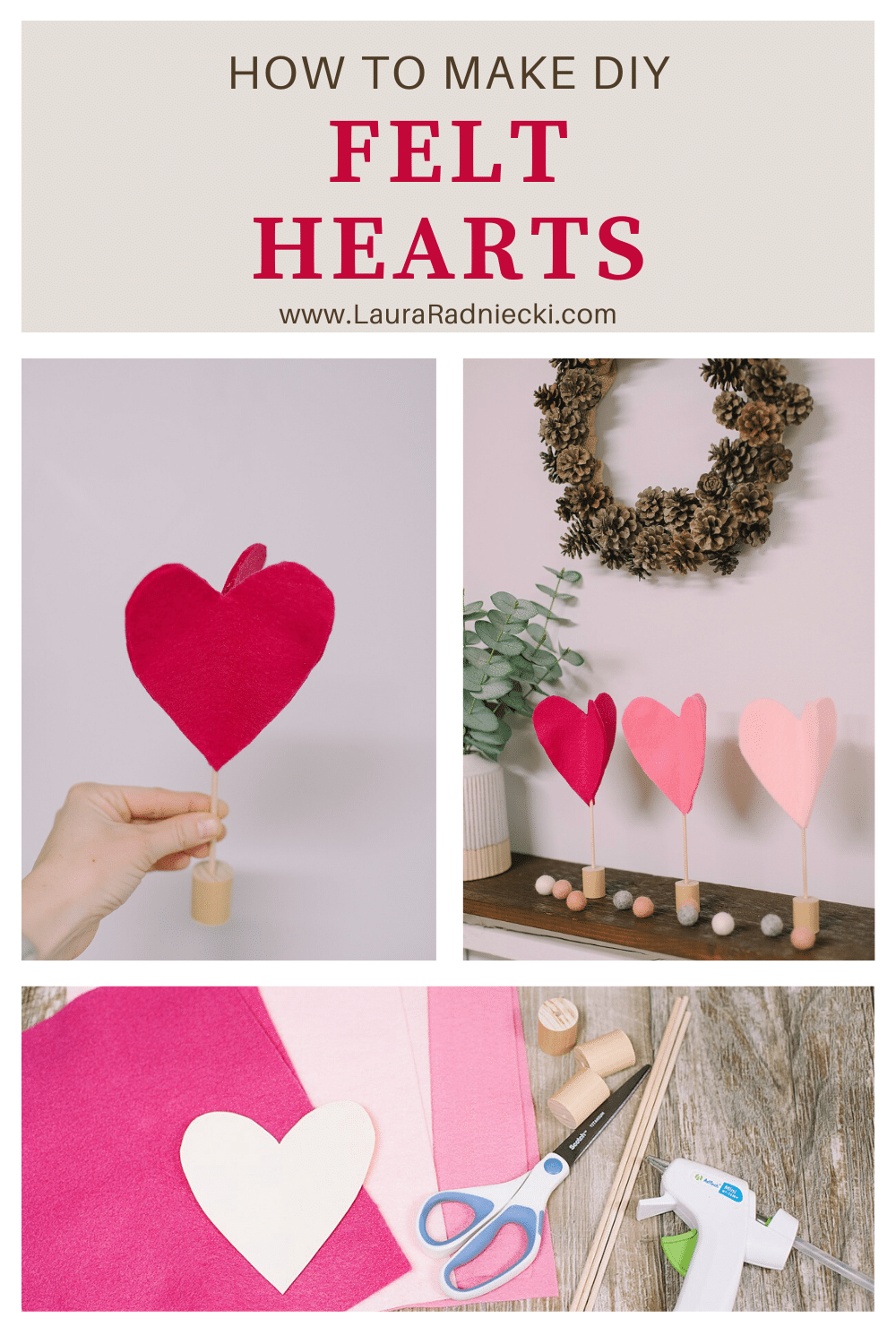 How to Make Felt Hearts for Valentine's Day
Step 1: Gather Supplies
Supplies Needed:
Heart Shape Cutout
Dowel
Wood Round with a hole in the middle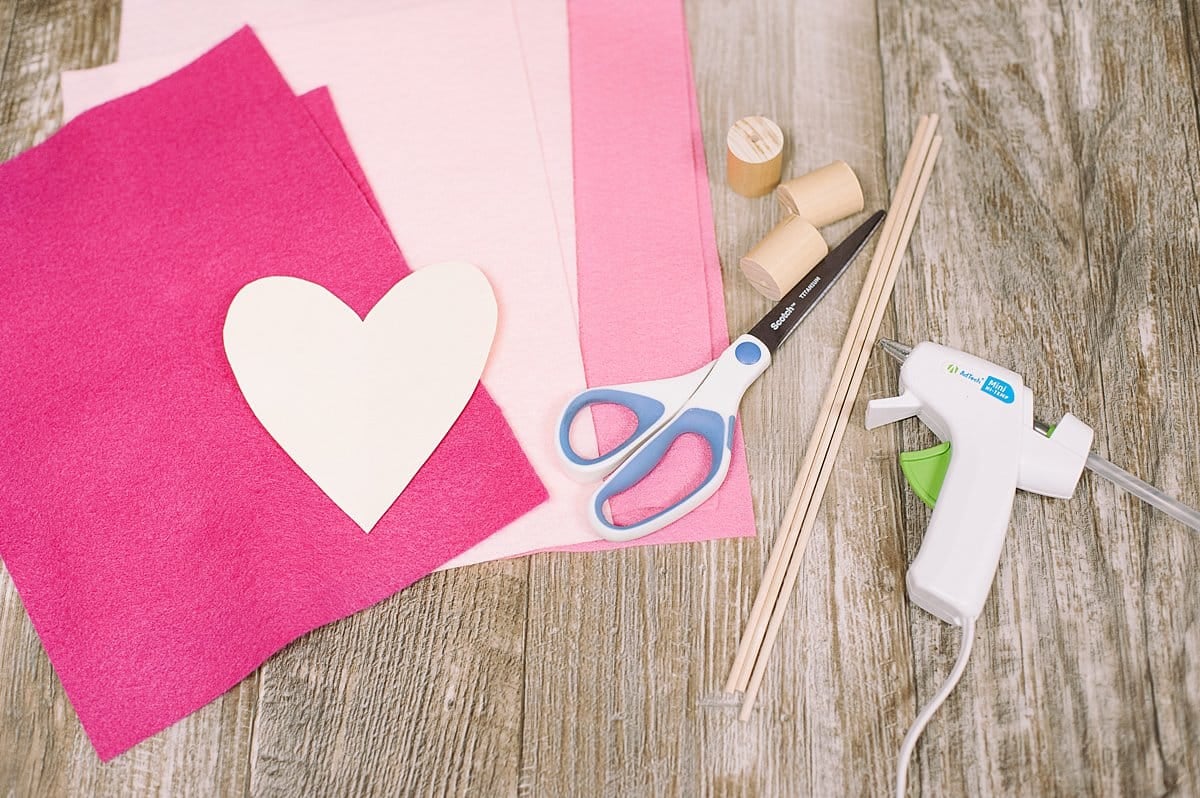 Step 2: Cut out heart shapes – 3 of each color.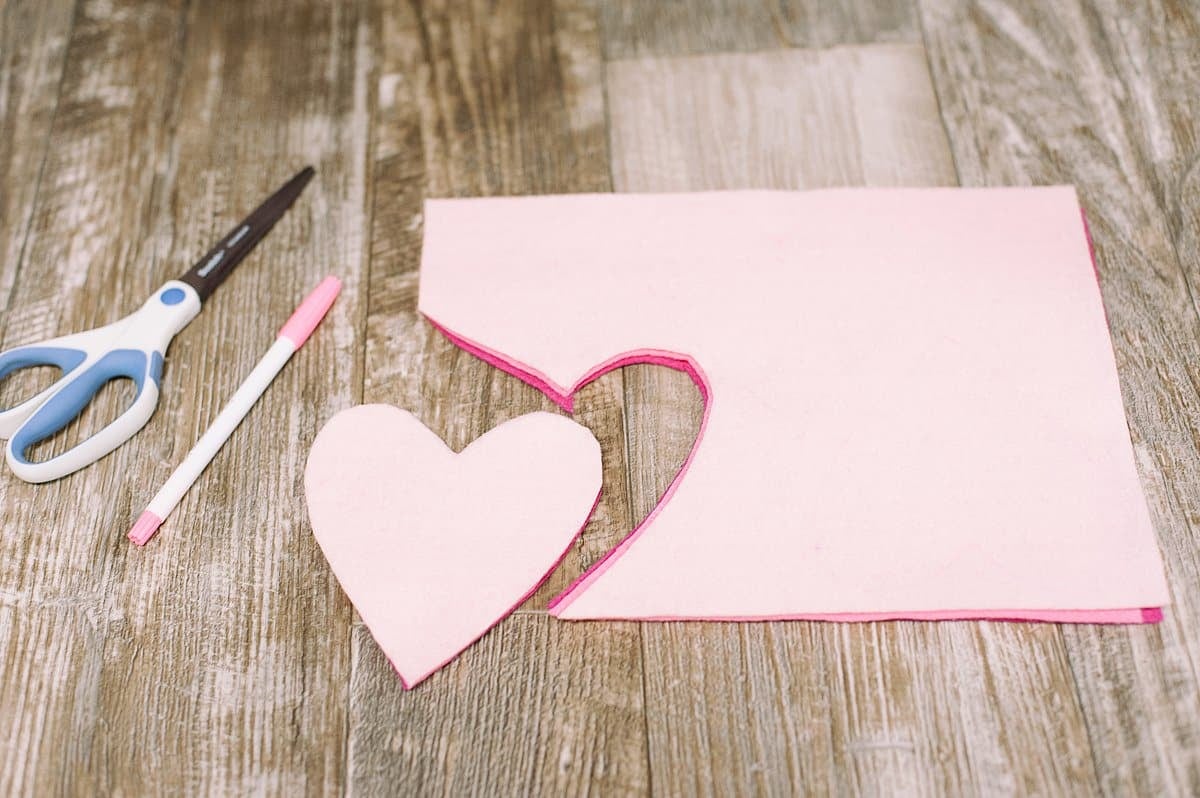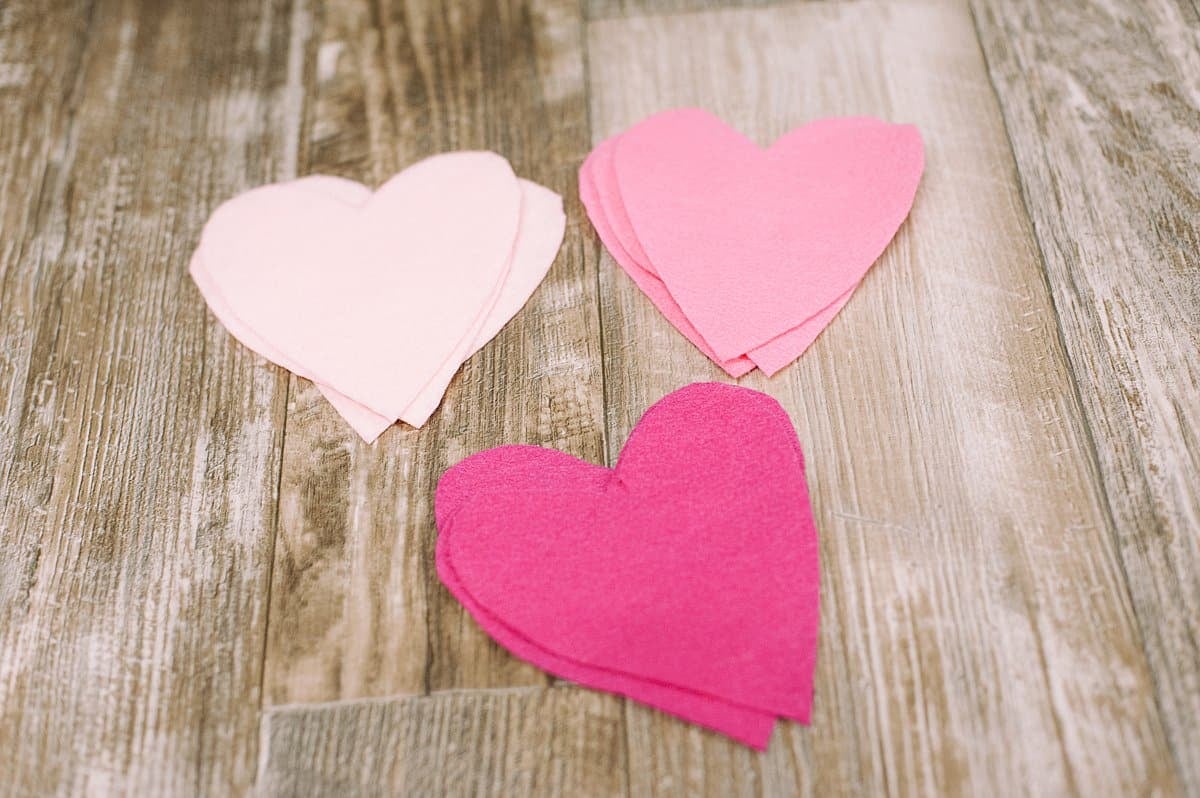 Step 3: Put a line of hot glue along the edge of the left half of the heart.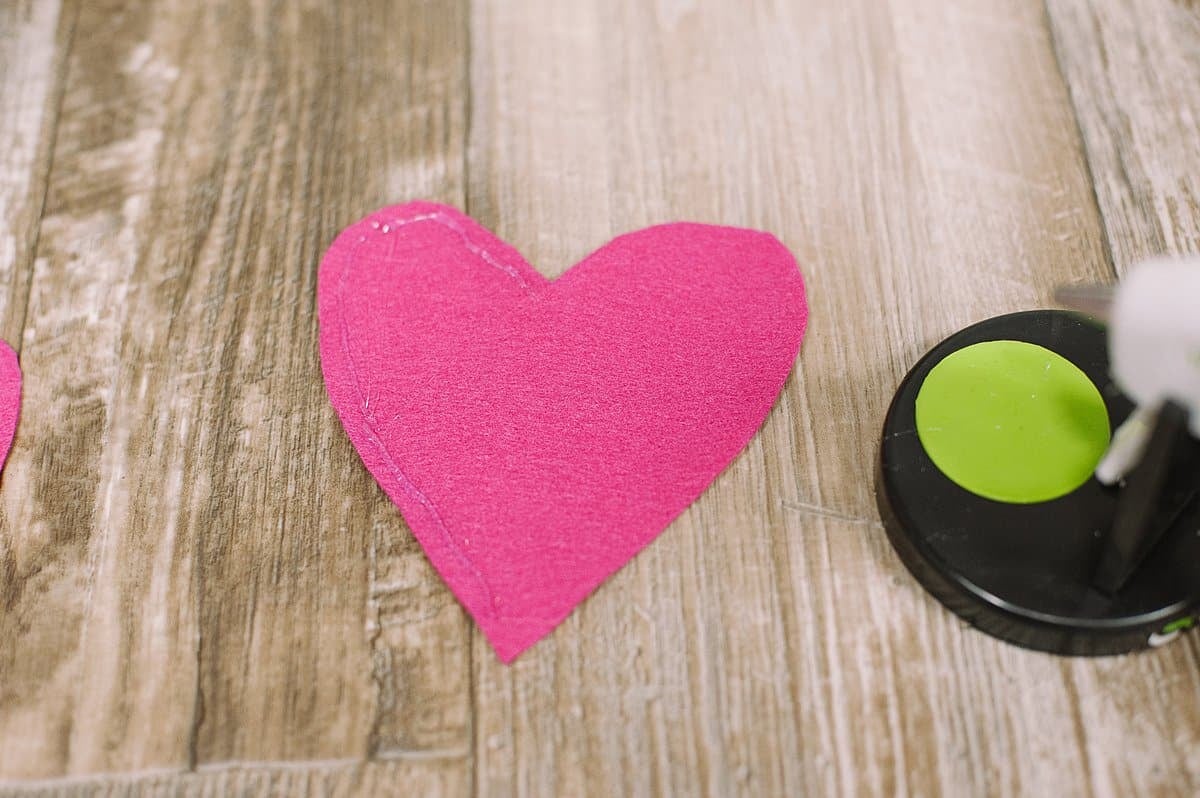 Step 4: Lay a second heart on top of the first.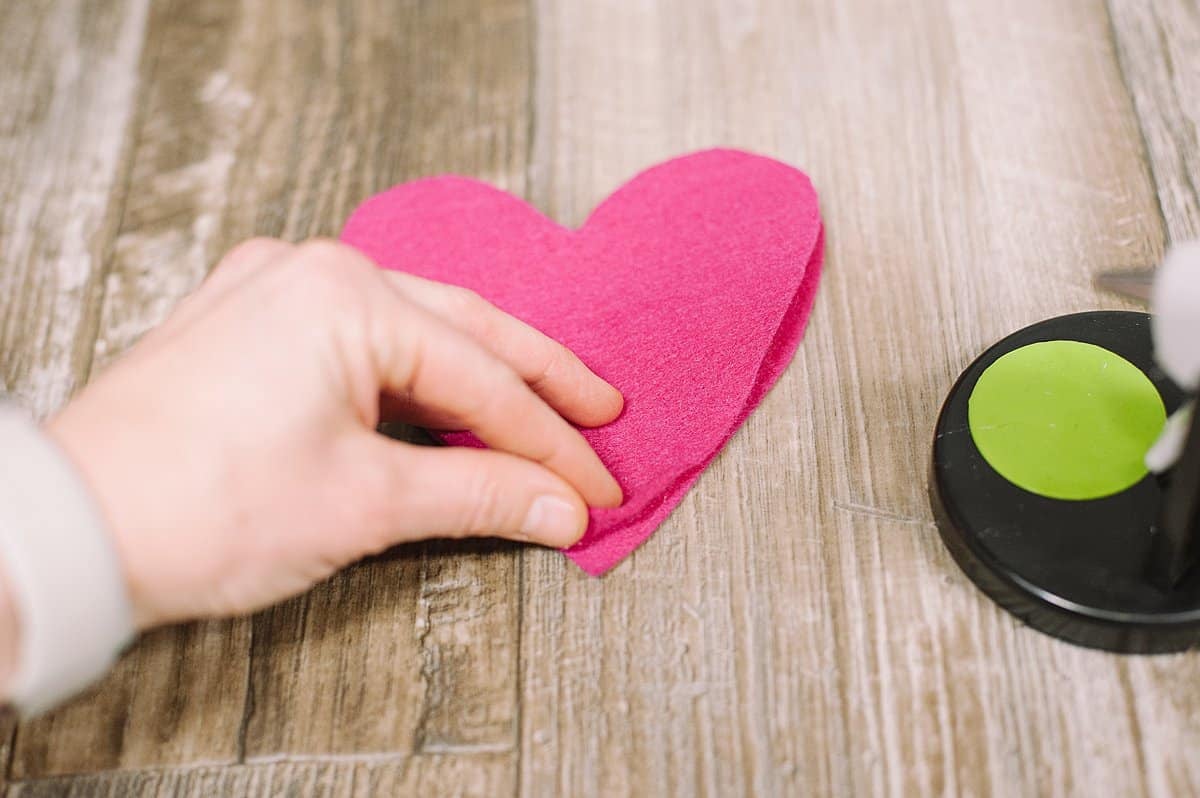 Step 5: Fold the second heart as pictured below so you can apply a line of glue along the inside half's edge.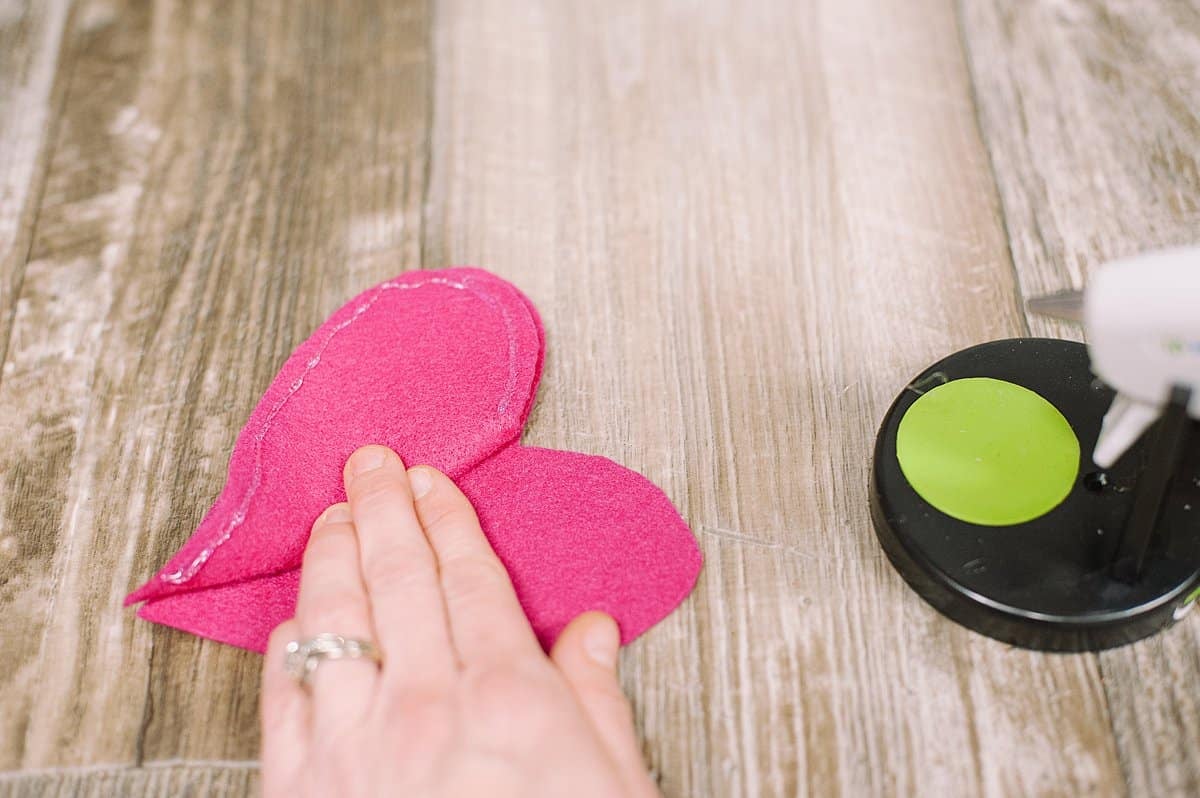 Step 6: Lay the third heart on top of the stack.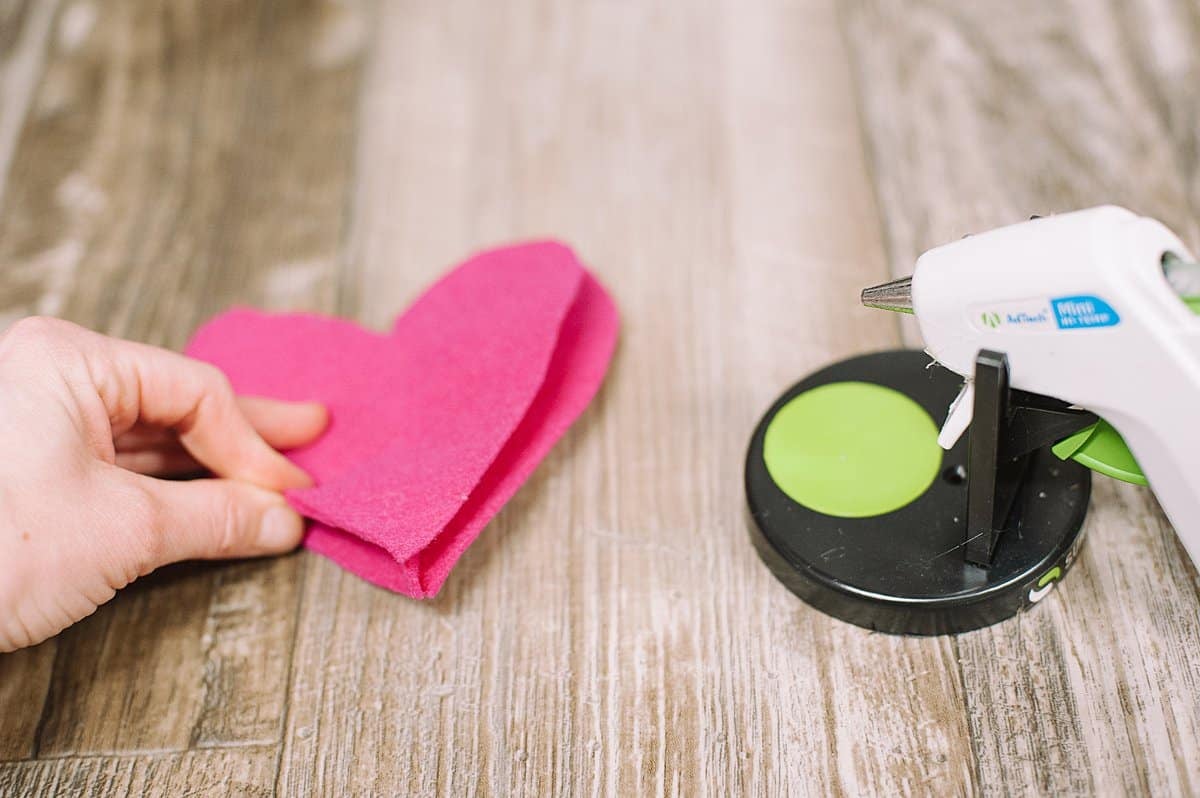 Step 7: Fold the top heart back and glue a wooden dowel down the center of the heart stack.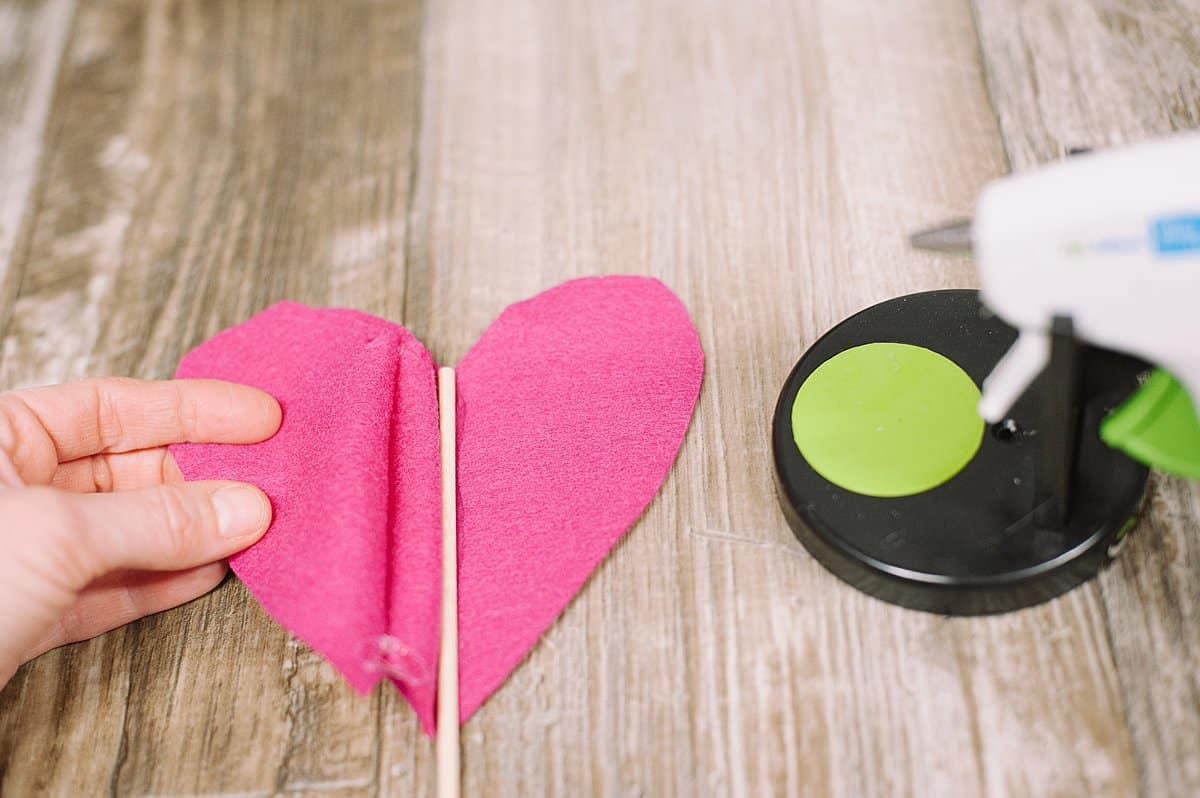 Step 8: Draw a line of hot glue along the right edge of the bottom heart.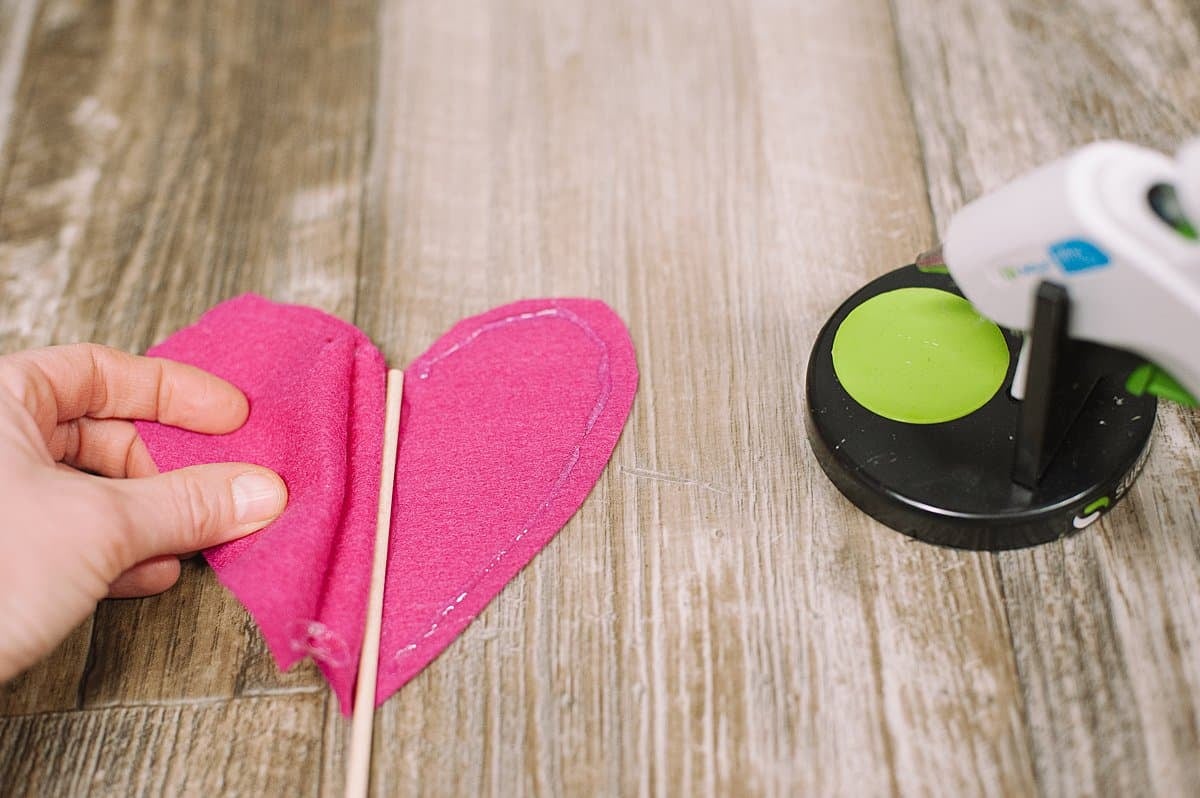 Step 9: Line the top heart's edge up to the bottom heart's edge, and let the glue hold them together.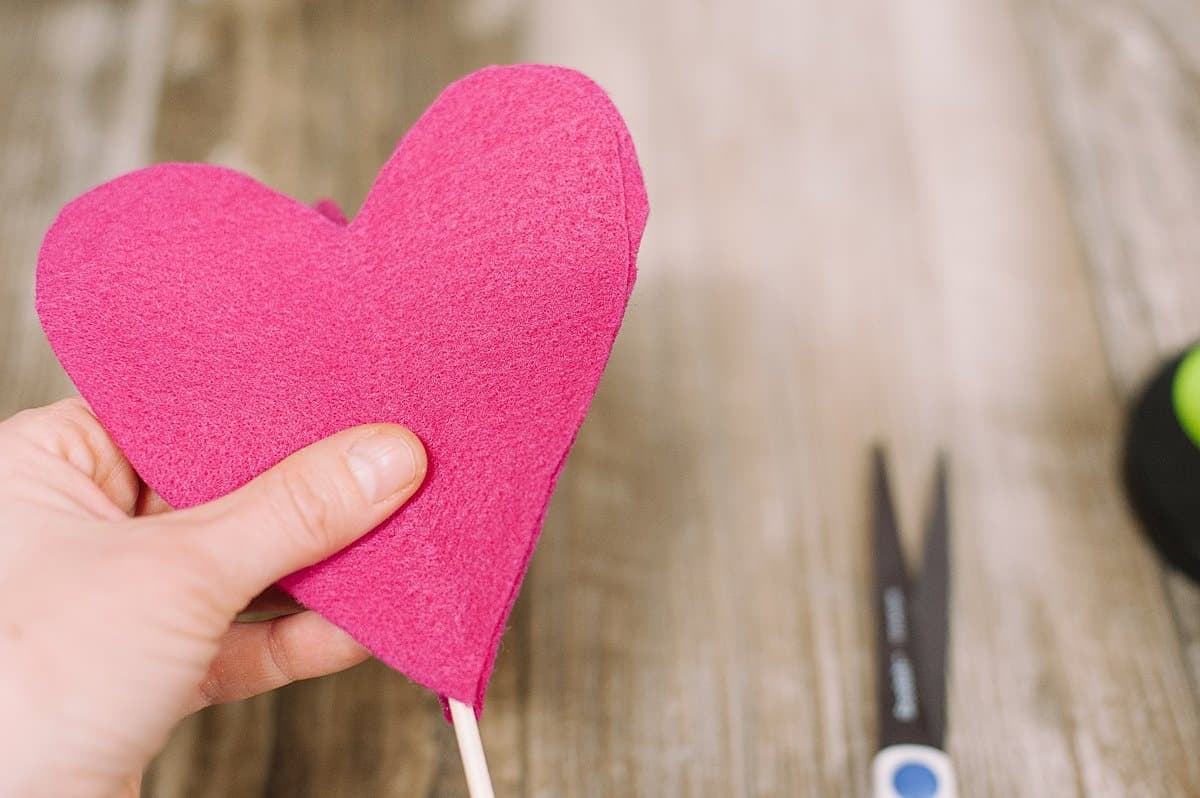 Step 10: Use scissors to trim the edges of all sides of the heart to clean it up and make the edges even.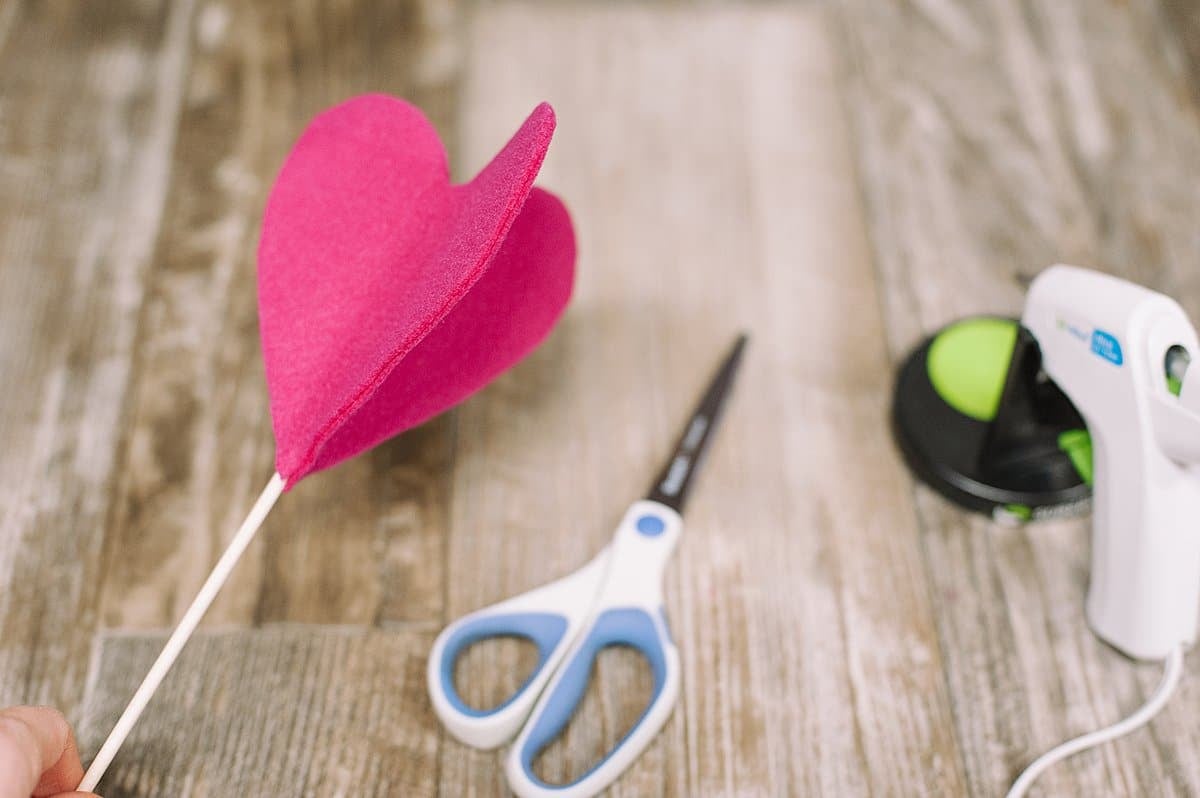 Repeat this process for all of the colors of felt hearts you are making.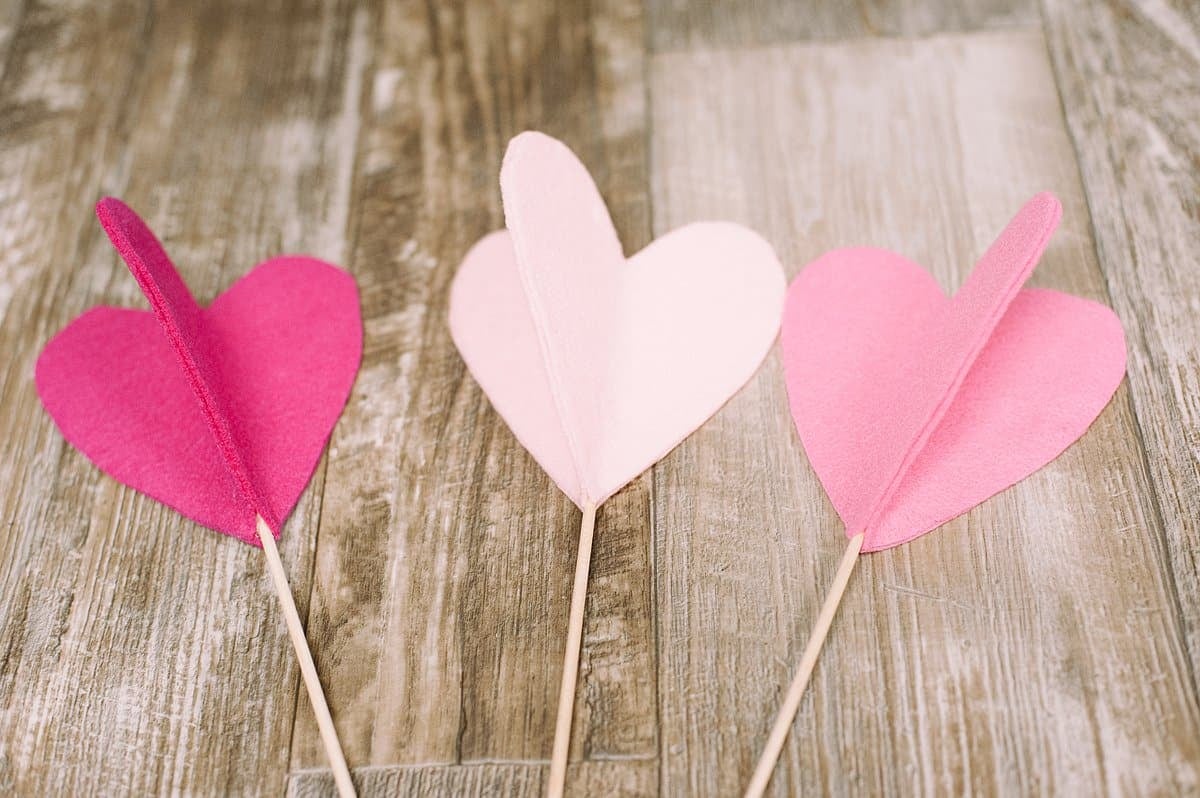 Step 11: Decide how tall you want the hearts to be, and remove any excess from the dowels if needed.
I broke off the bottom three or four inches from each dowel.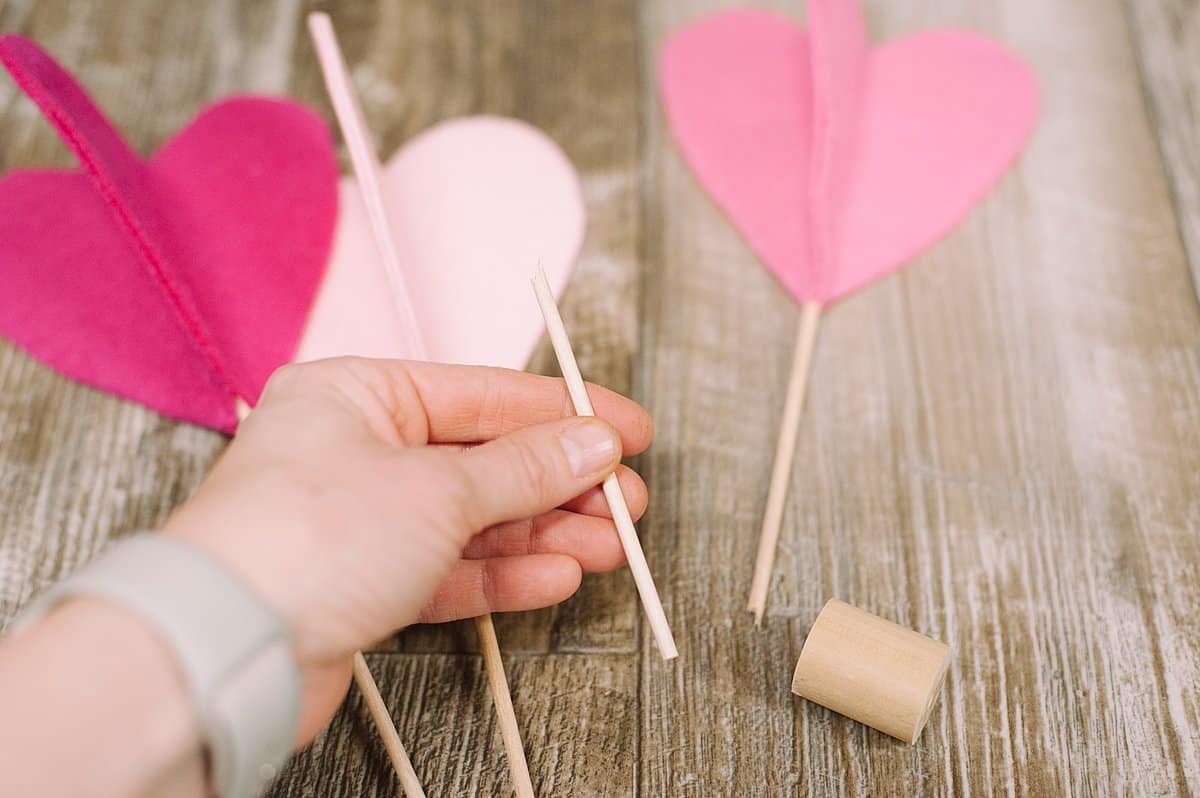 Step 12: Add hot glue to the hole in the wooden base.
Step 13: Slide the dowel into the wooden base and hold in place until dry.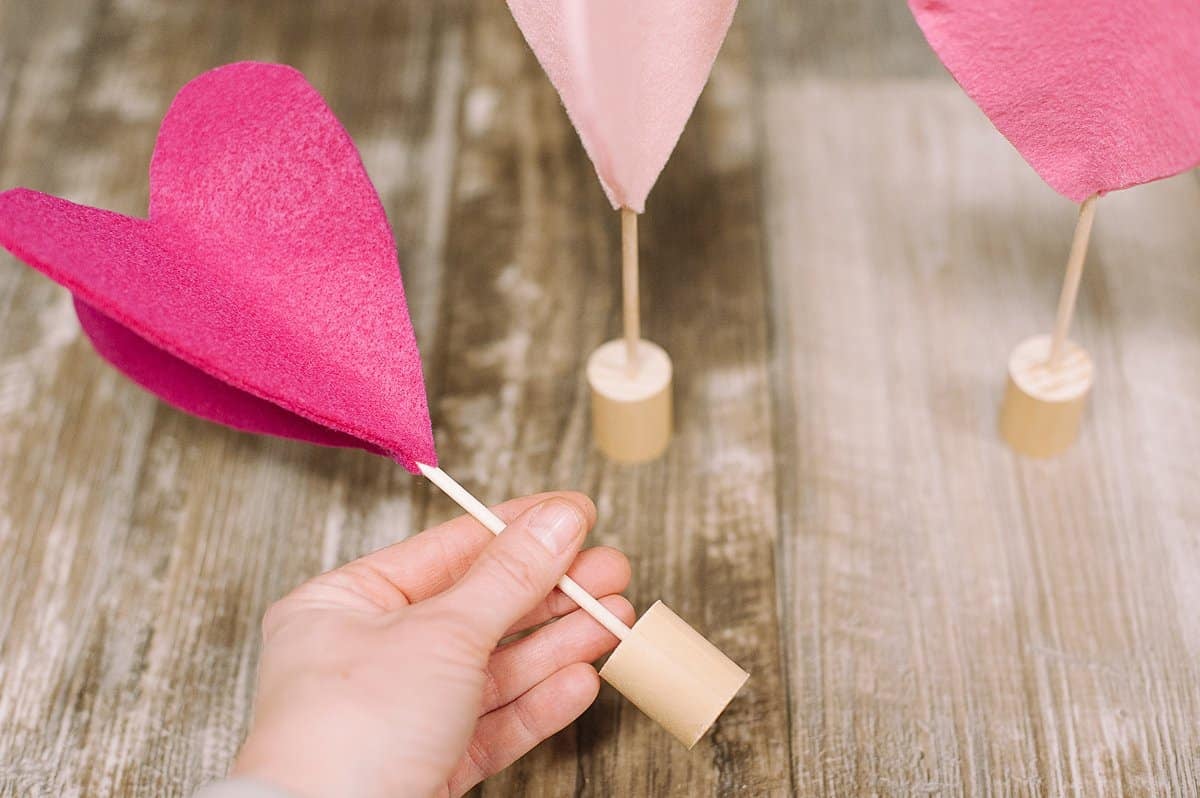 They are done!
You have made felt hearts for Valentine's Day!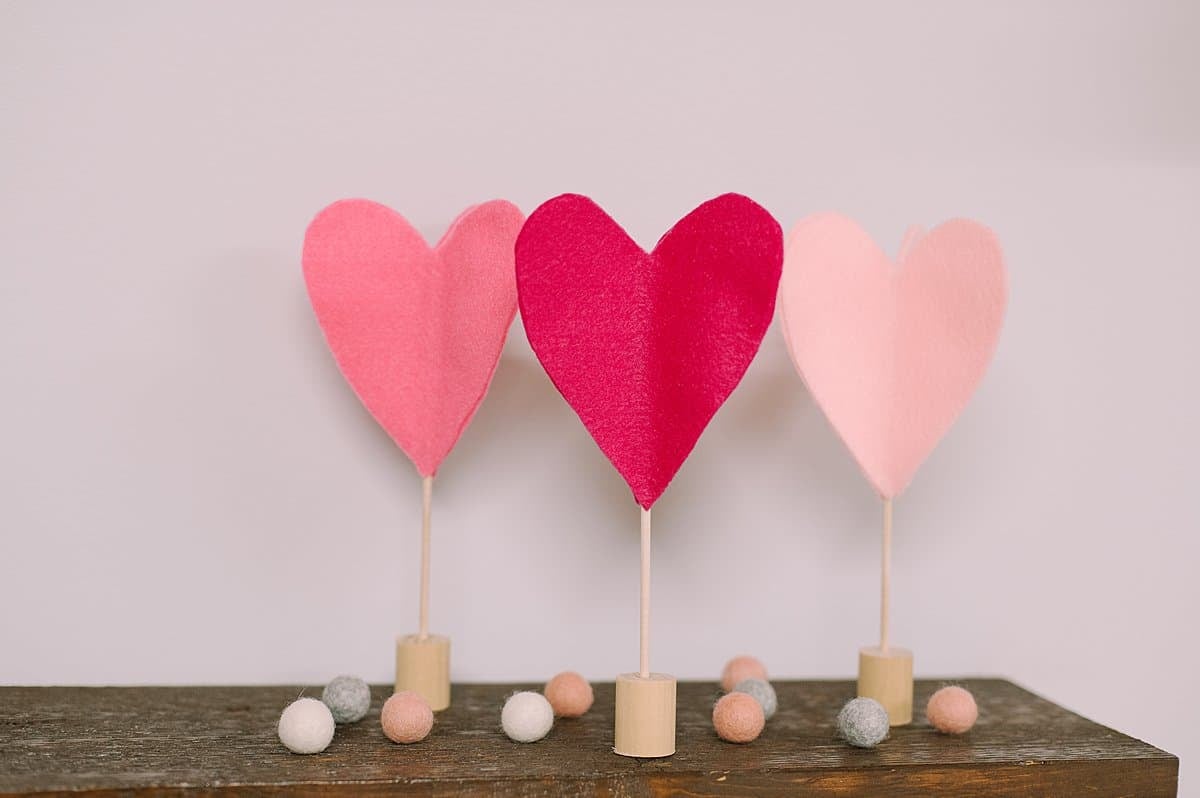 – – – – –
These felt hearts can be customized depending on the type of heart shape you use, the color of felt you choose, the style of wooden base you pick, and the height you want your dowel.
You can even make them with different shapes for other holidays or seasons; the same method applies.
If you give this a try, send me a photo!