**These posts often contain affiliate links. Please see our disclosure policy for details.**
Learn how to make a faux succulent pumpkin for fall, using a styrofoam pumpkin and faux succulent plants from the Dollar Tree!
What happens when you take a styrofoam pumpkin from the Dollar Tree, and add plastic faux succulents, and a Stone Texture spray paint?
The answer?? A gorgeous faux succulent pumpkin that looks like it belongs on the shelves of Anthro or Magnolia Home, and not the Dollar Tree!
Let's take a look at how to make one!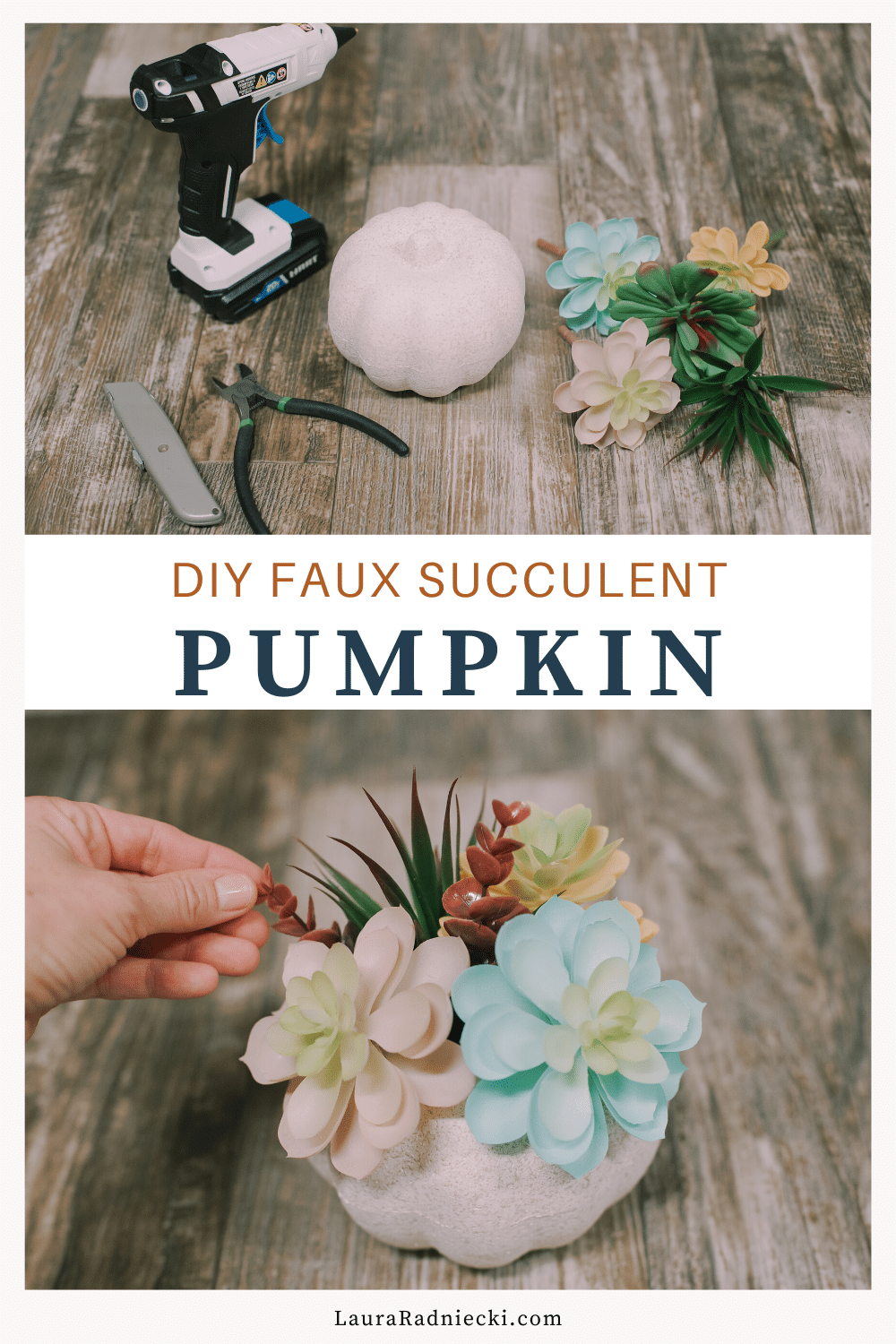 How to Make a Faux Succulent Pumpkin
Step 1: Gather Supplies
Supplies Needed:
Styrofoam Pumpkin – we bought ours at the Dollar Tree
Faux Succulents – also bought at the Dollar Tree
Utility Knife
Wire Cutter
Hot Glue Gun and Glue
Scrap Paper, Play Doh etc.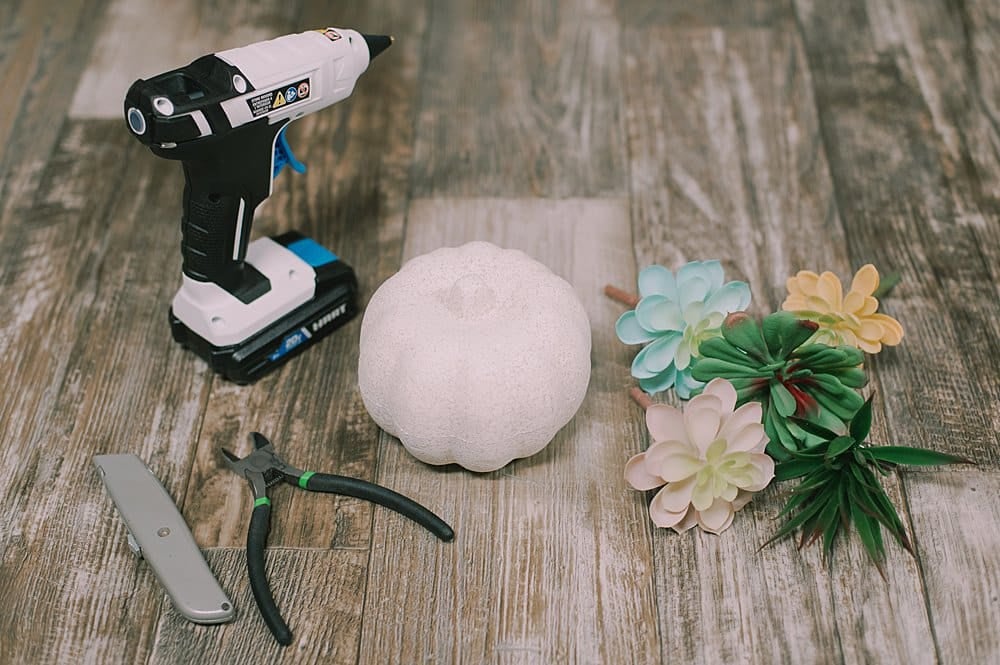 Step 2: Paint styrofoam pumpkin.
The styrofoam pumpkin from the Dollar Tree was white.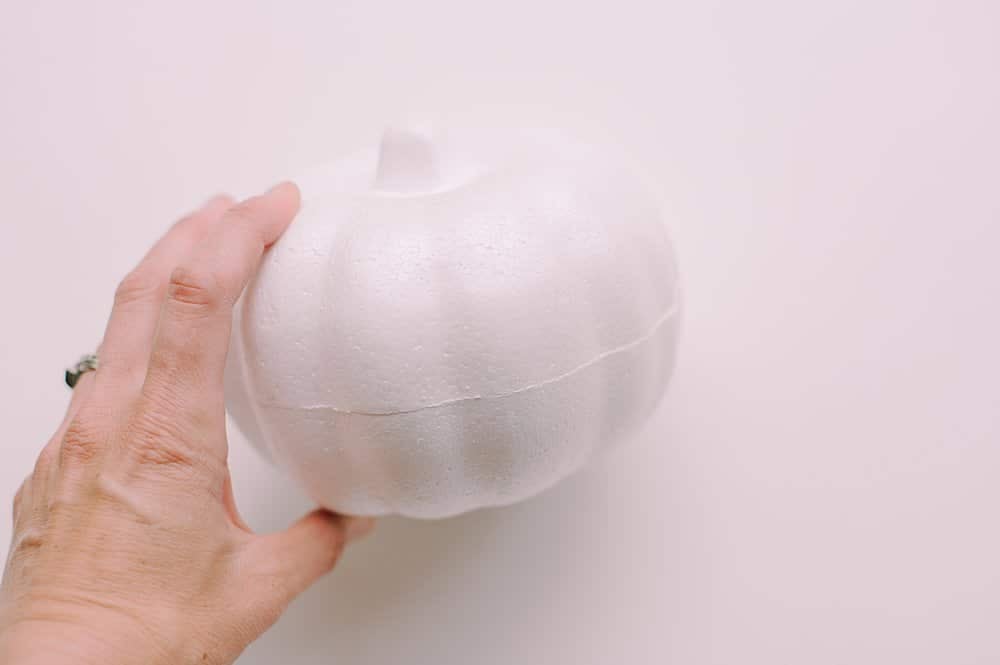 We primed it with white spray paint, and then painted it with a stone texture spray paint to give it an elegant finish.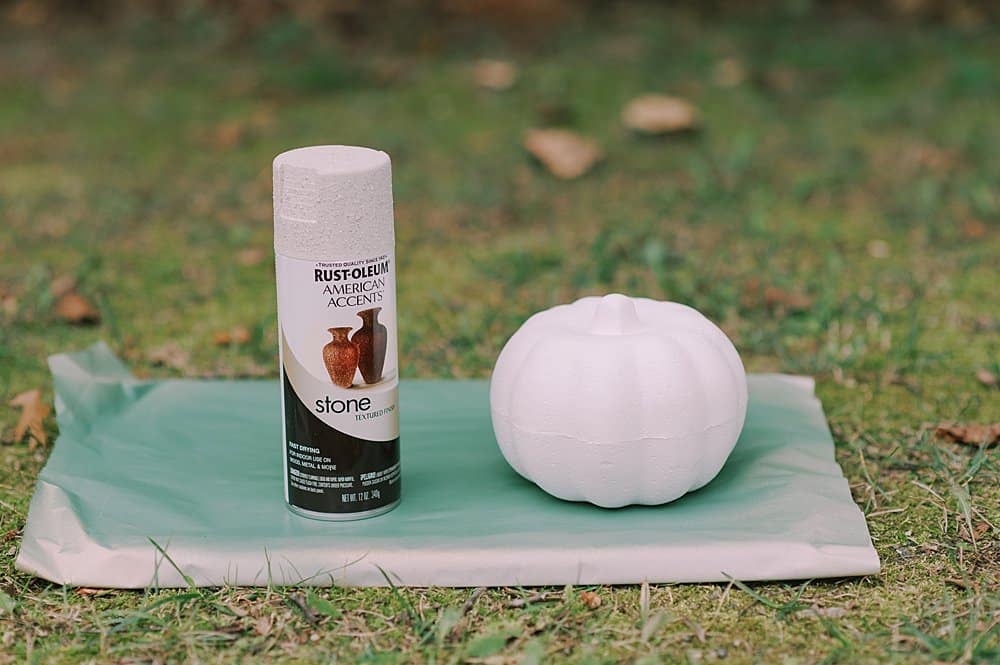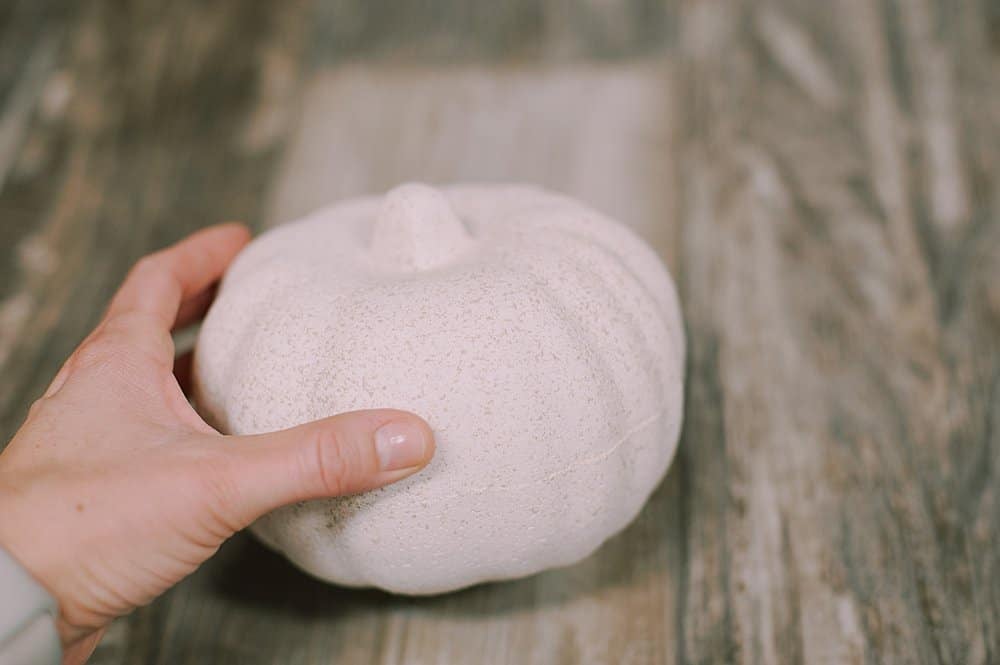 Step 3: Use a utility knife and cut the top off the pumpkin. (These pumpkins are hollow inside.)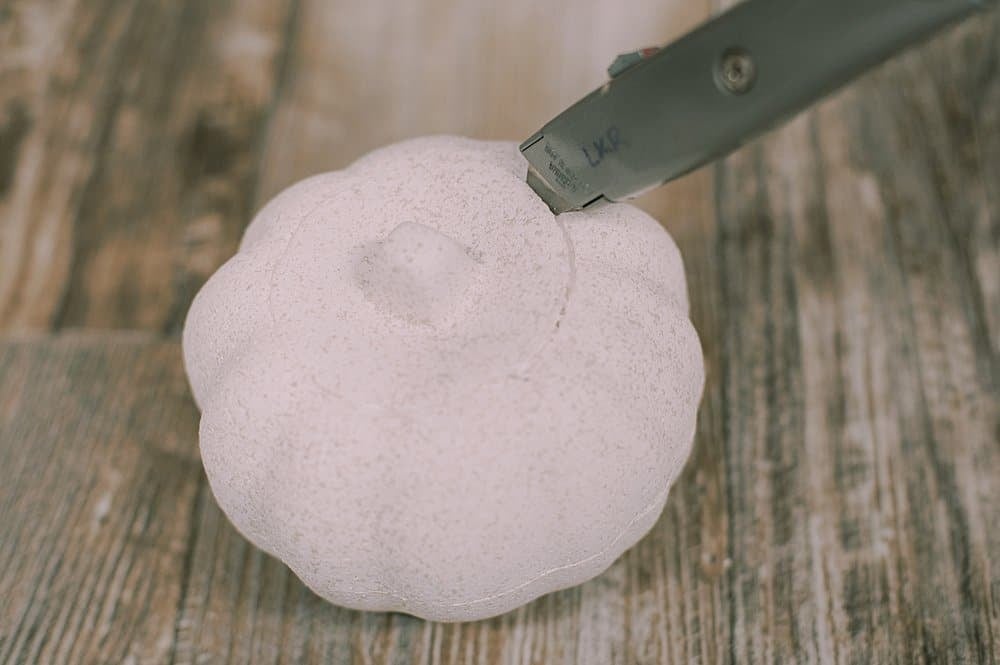 Remove the top and clean up any hanging bits of styrofoam.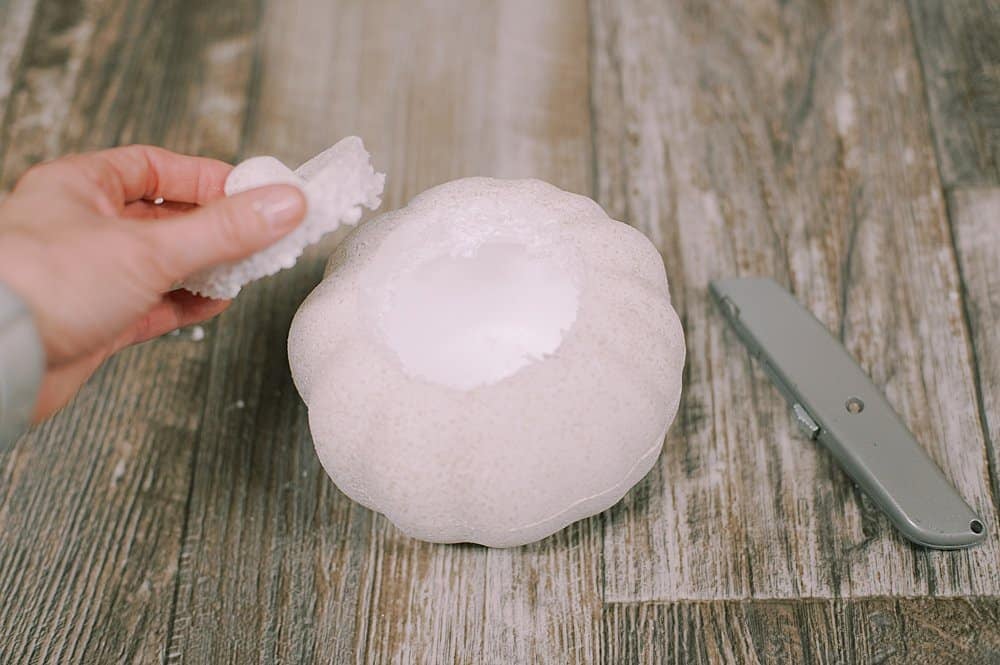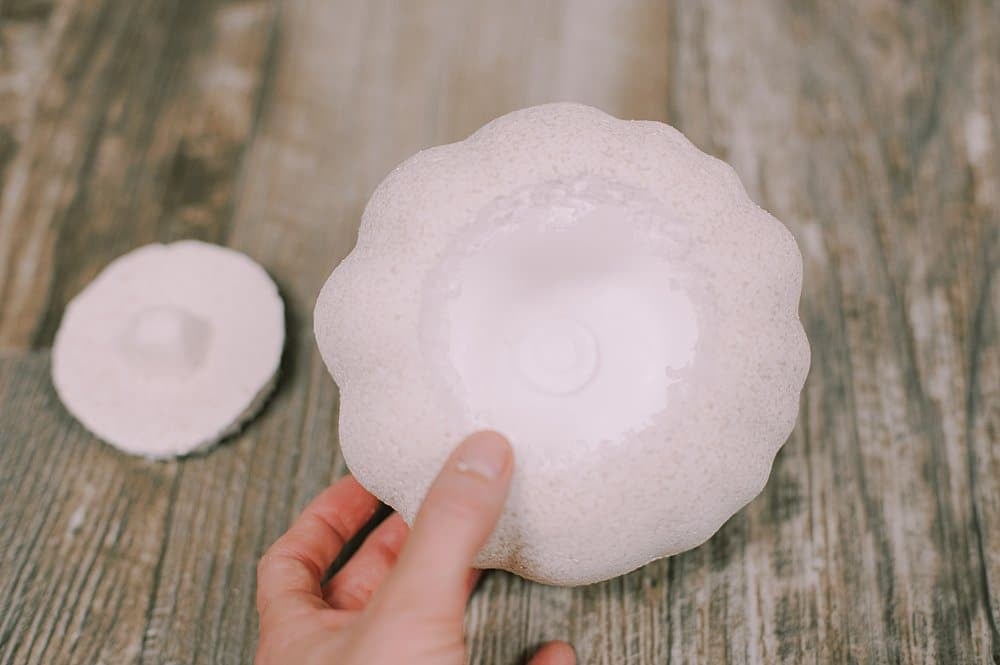 Step 4: Place faux succulents until you like the arrangement inside the pumpkin.
If the succulent stems are too long and make them stick out of the pumpkin, trim the ends of the stems off using a wire cutter.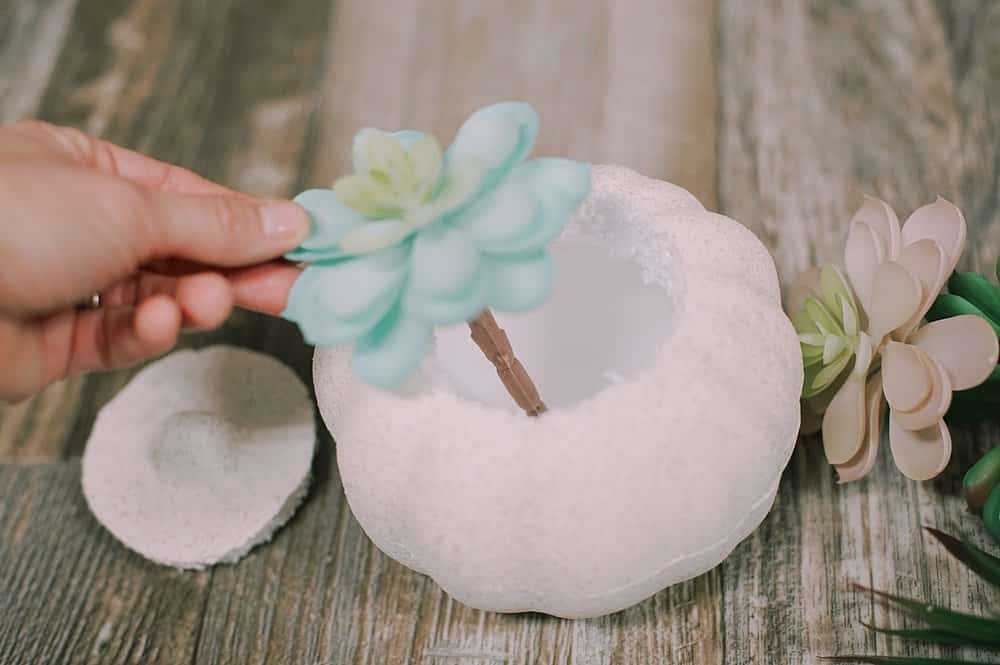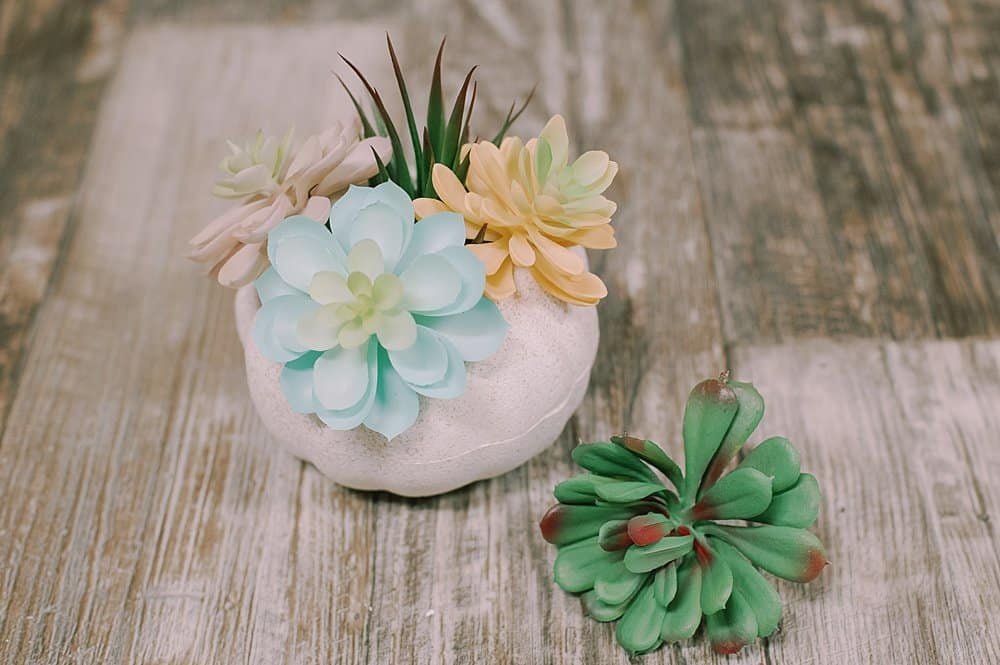 Step 5: Place scrap paper, play doh etc in the bottom of the pumpkin to protect against hot glue.
As it turns out, hot glue (especially from the high temp HART glue gun I have) will quickly melt styrofoam.
I put some scrap paper at the bottom of the pumpkin so I had something to put the hot glue on that wouldn't melt.
You could also put a ball of play doh in the bottom, and stick the stems of the succulents in the play doh to secure it, too.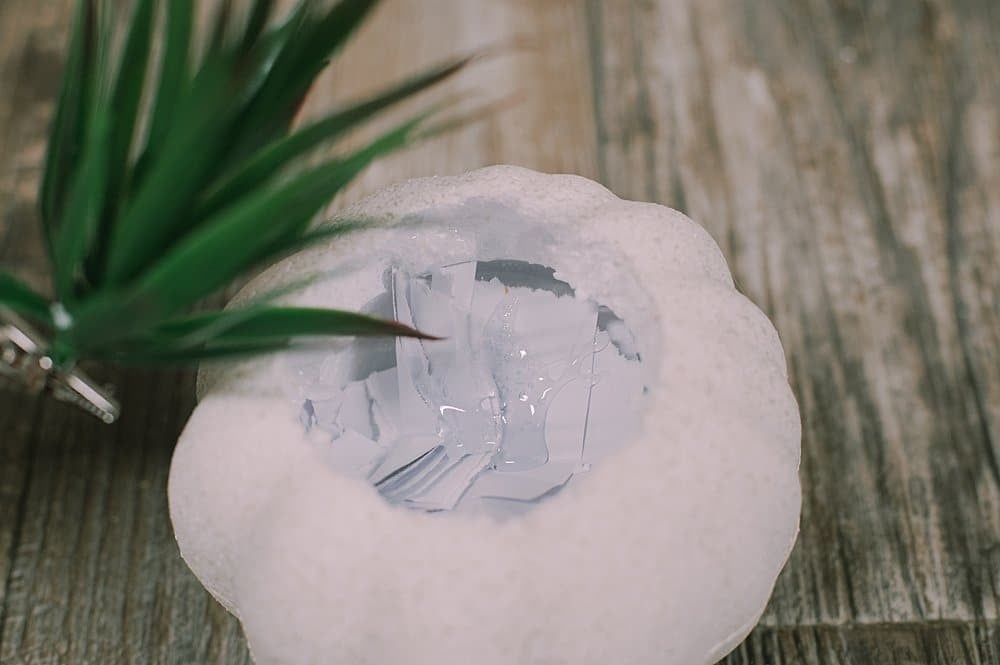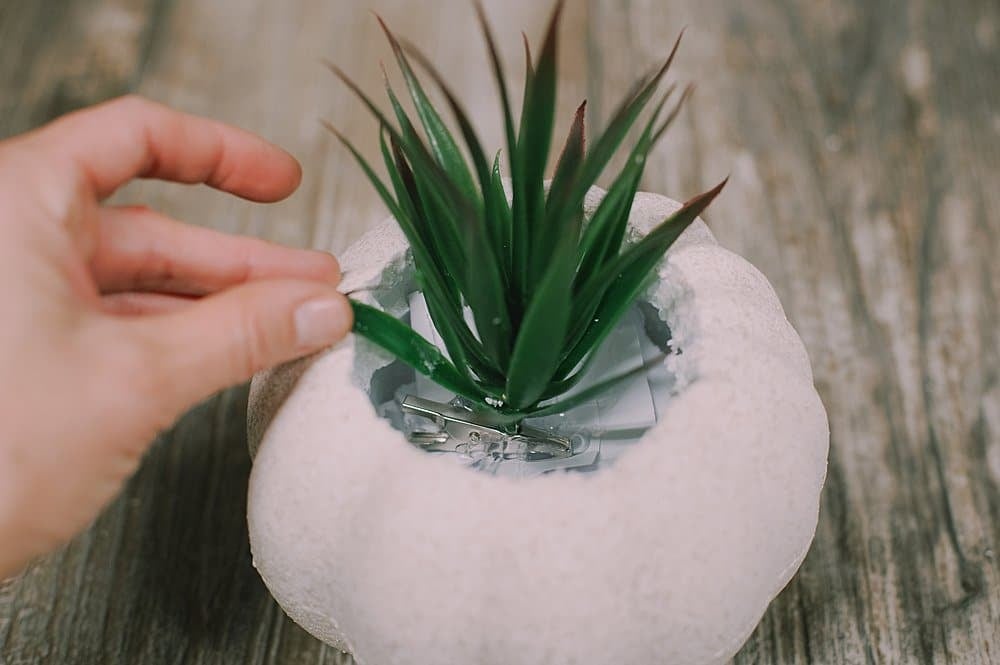 Step 6: Place and secure all plants in the faux succulent styrofoam pumpkin.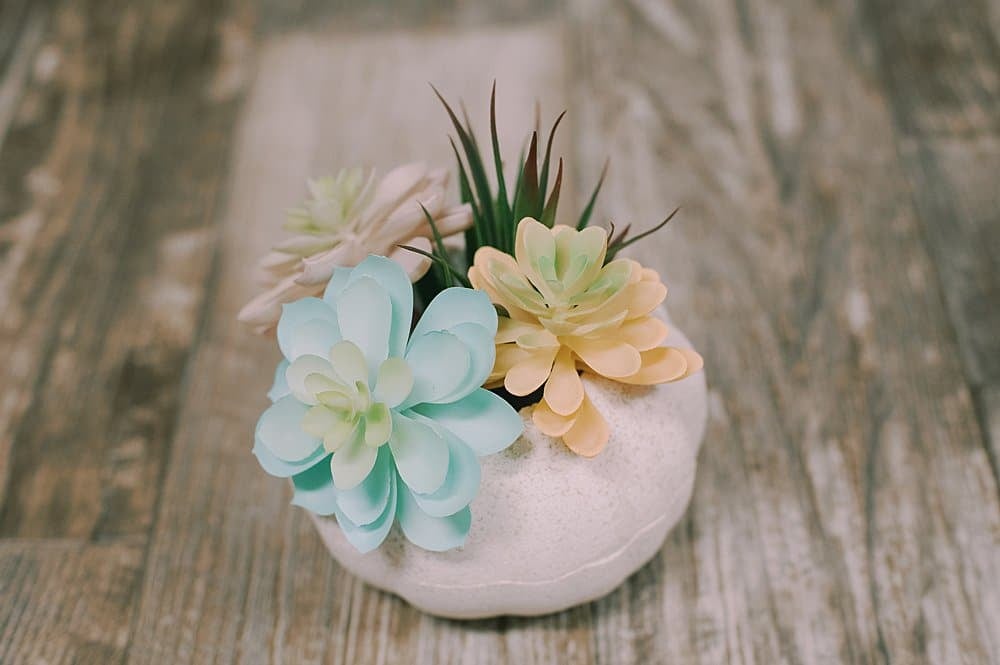 Before it was finished, I added a couple last minute sprigs of red eucalyptus to give a little extra color!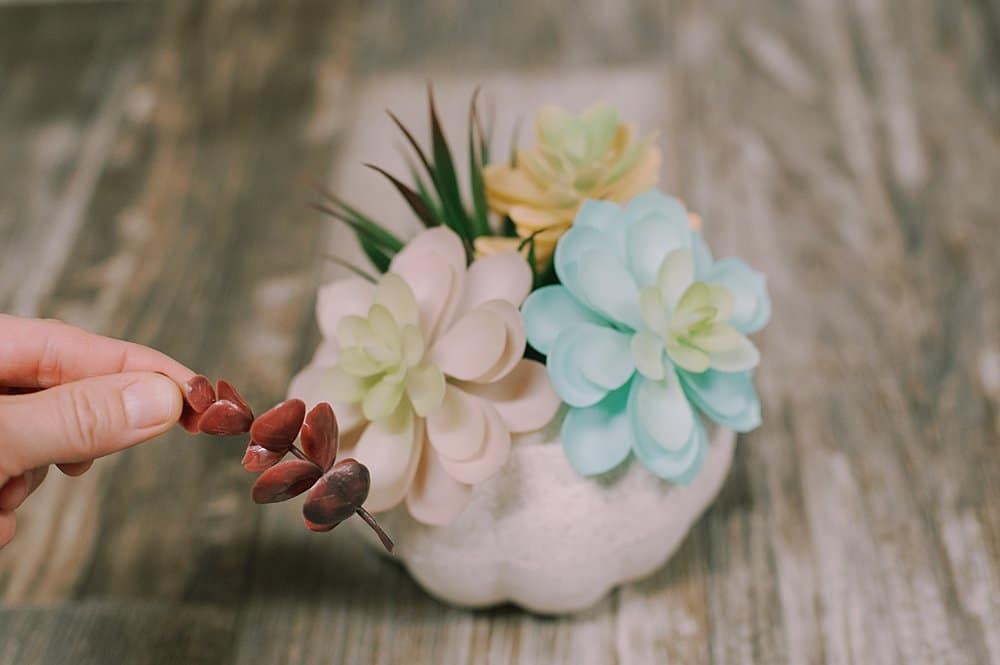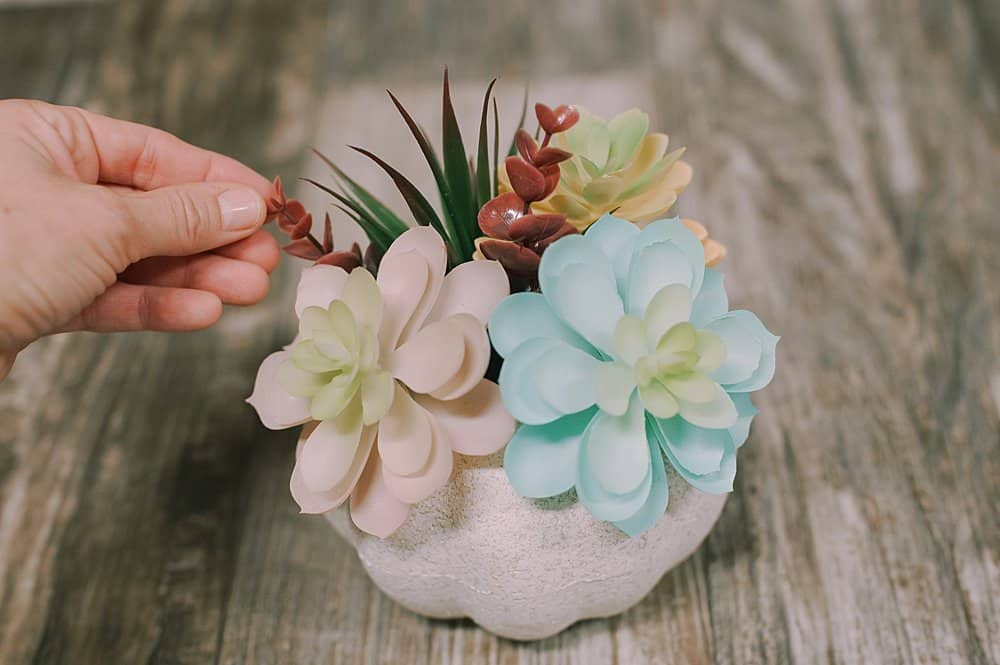 That's it!
The faux succulent pumpkin is finished!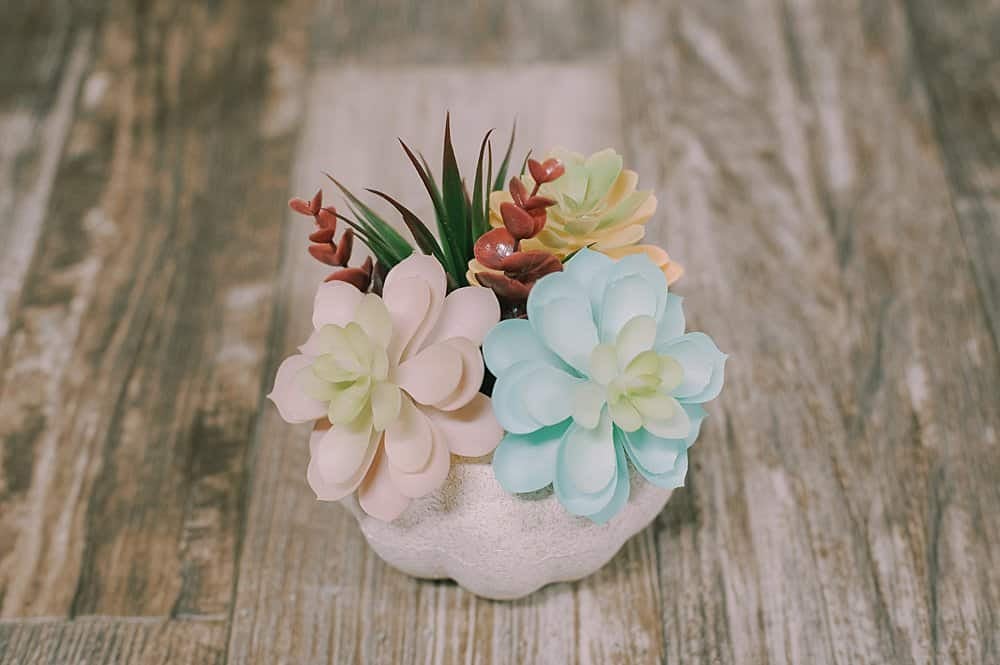 It's extremely light and not very durable – it is styrofoam after all.
But the visual it creates is beautiful.
That Stone Texture spray paint is a fantastic product and completely transformed a cheap styrofoam pumpkin.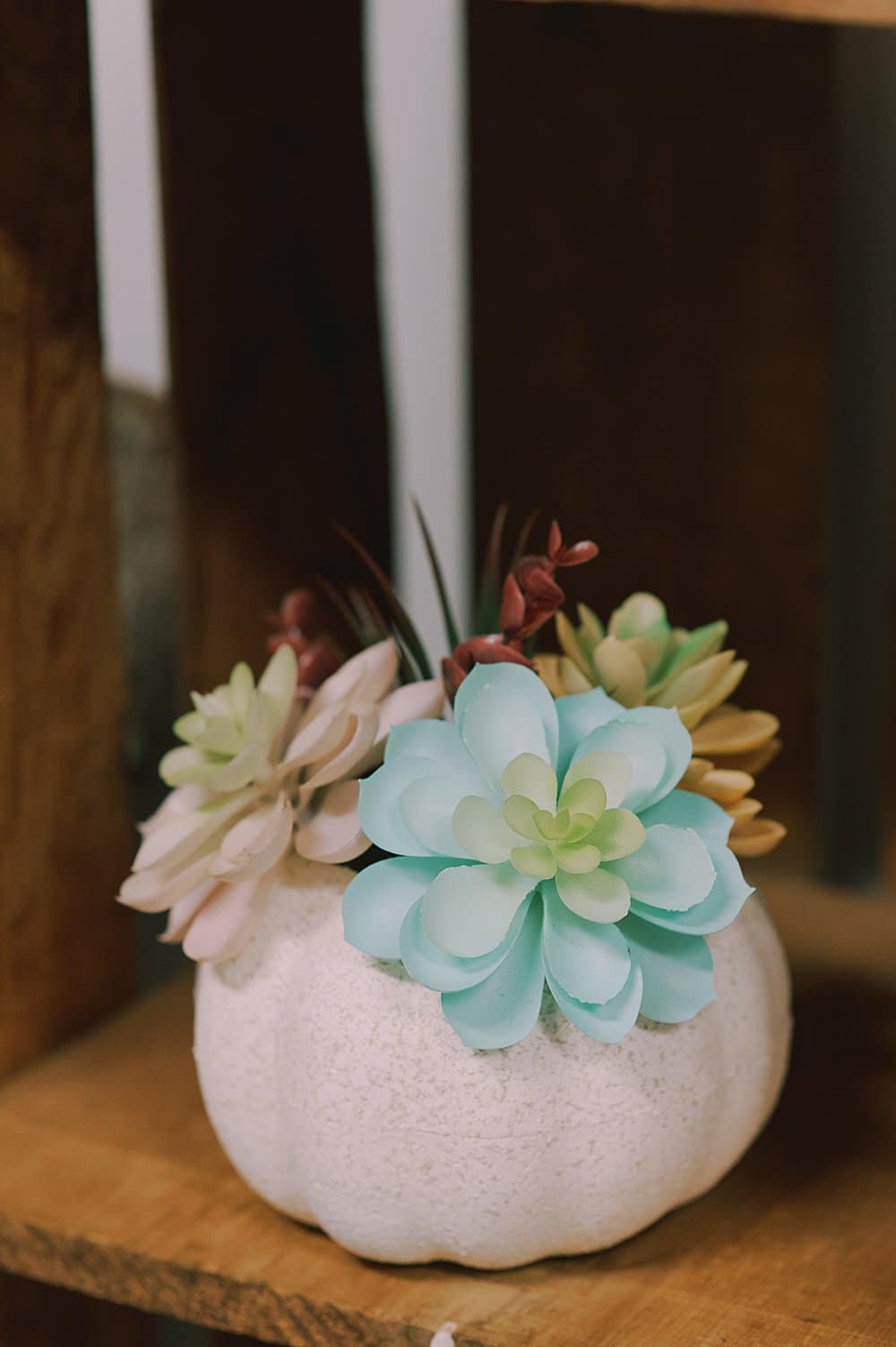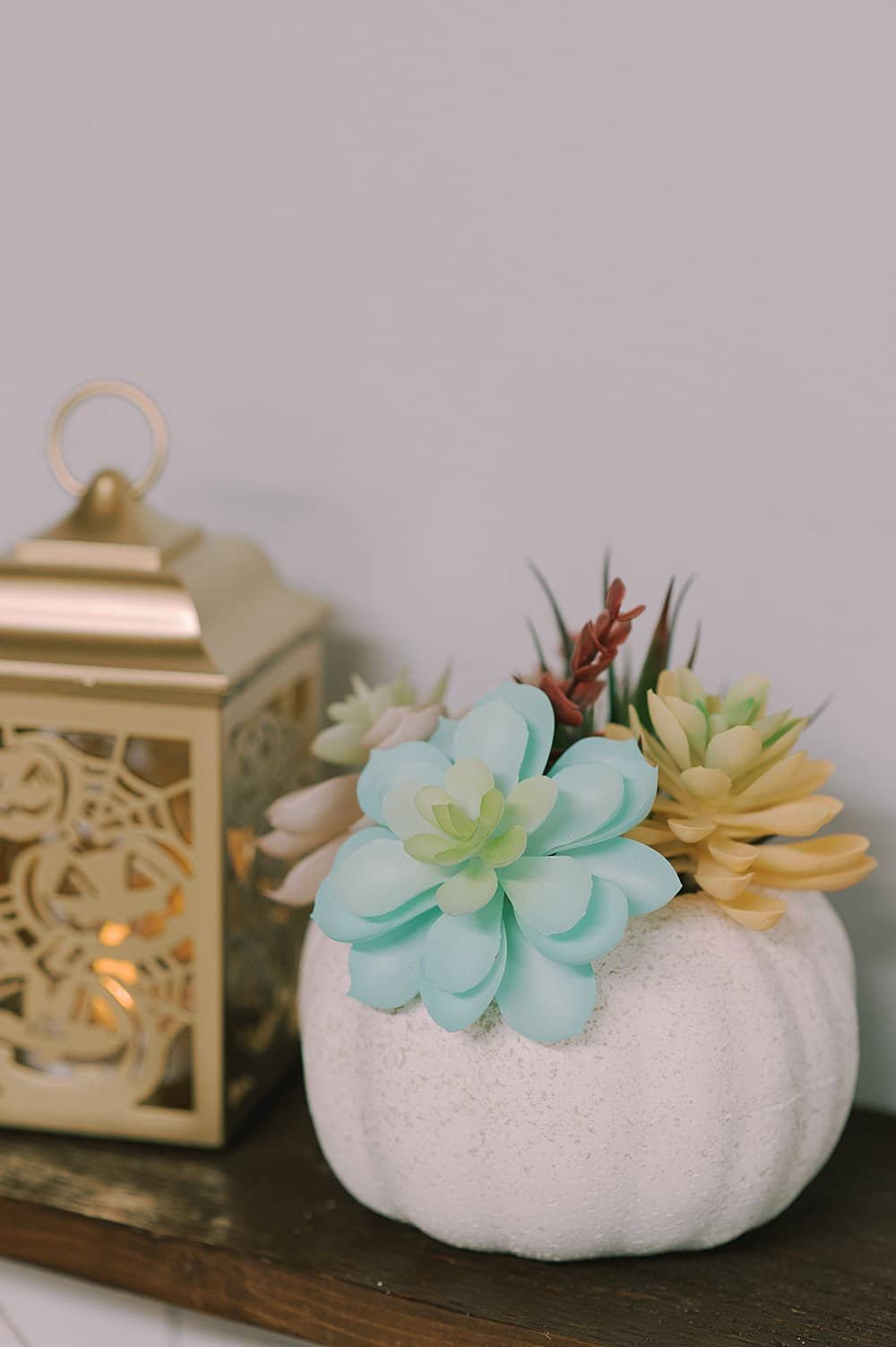 – – – – –
Who knew a cheap styrofoam pumpkin from the Dollar Tree has the capacity to look so beautiful?!
With some stone texture spray paint, and a handful of faux succulents, you can create a faux succulent pumpkin that is a beautiful addition to your fall decor.