**These posts often contain affiliate links. Please see our disclosure policy for details.**
Learn how to make a star wreath out of a wire wreath form and jute rope in this easy DIY jute star wreath tutorial!
Wreaths are fun craft projects to make – they often require only a few simple supplies, and they can be as simple or as ornate as you choose.
I love to make simple, classic wreaths, and then decide on any embellishments later. (Although I often choose rustic and simple.)
Today, we are going to make a star wreath out of jute rope!
Here's how to do it!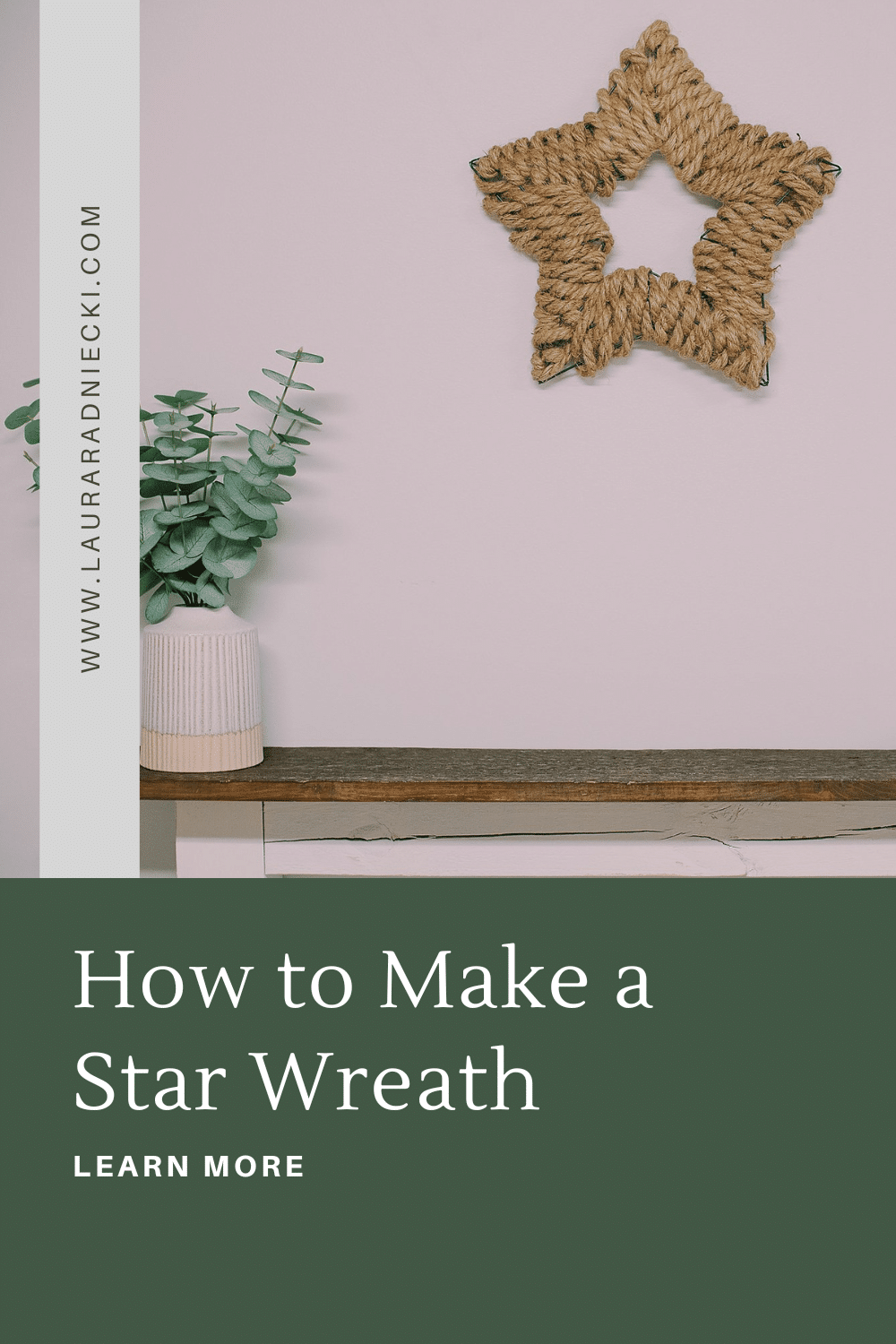 How to Make a Star Wreath
Step 1. Gather Supplies
Supplies Needed:
Scissors
Hot Glue Gun and Glue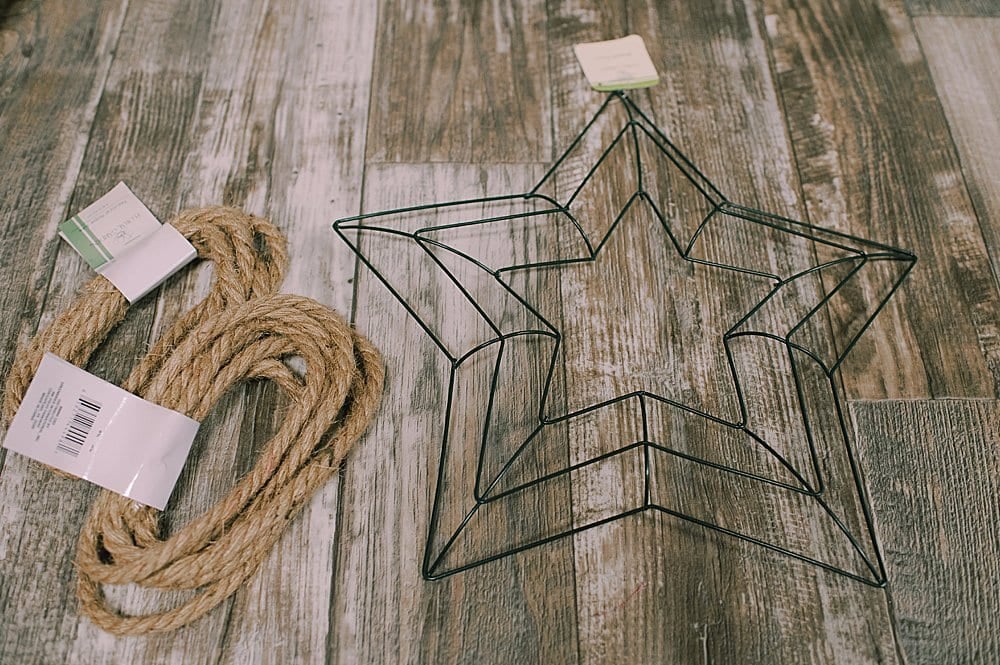 Step 2. Begin wrapping the jute rope around the star wreath frame.
The wire wreath form has multiple wire layers, so you will use those to weave the jute rope under and over the wire.
Start by going over the outside wire, under the middle wire, and over the inside wire.
Then come back around, and go under the inside wire, over the middle wire, and under the outside wire as you bring the jute back.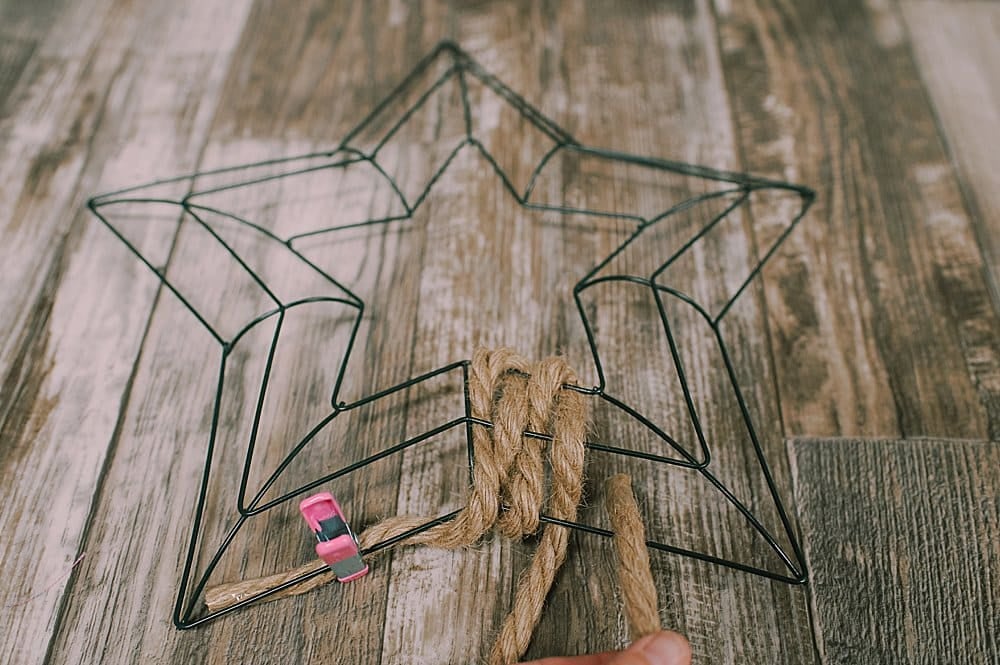 Step 3. Continue wrapping jute rope around the star wreath form, using the same over, under, over / under, over, under pattern.
This is not a precise process – it's tricky as you go around the corners of the star.
You can use hot glue to secure the rope to the wire on the back of the wreath if you find it hard to keep it in place.
Keep wrapping, starting new pieces of rope when the previous one is used up.
(I used 3 or 4 lengths of 8 ft rope.)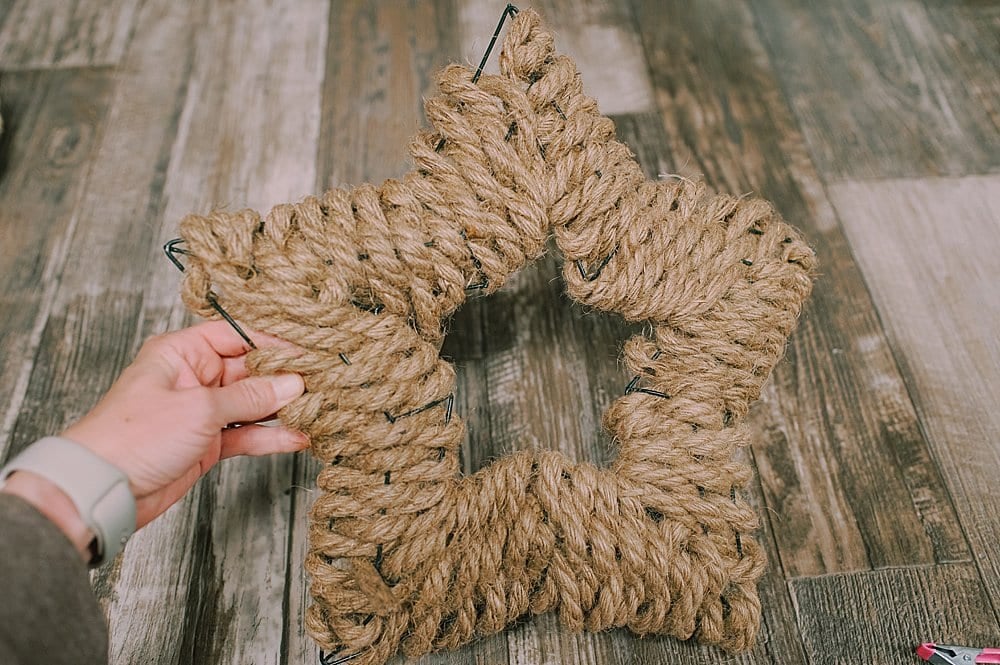 Step 4. Glue any loose rope ends to the back of the wreath to secure it.
Check the wreath from the front to make sure everything looks good.
Glue the rope from the back if you need to make any tweaks or secure any sections to the wire.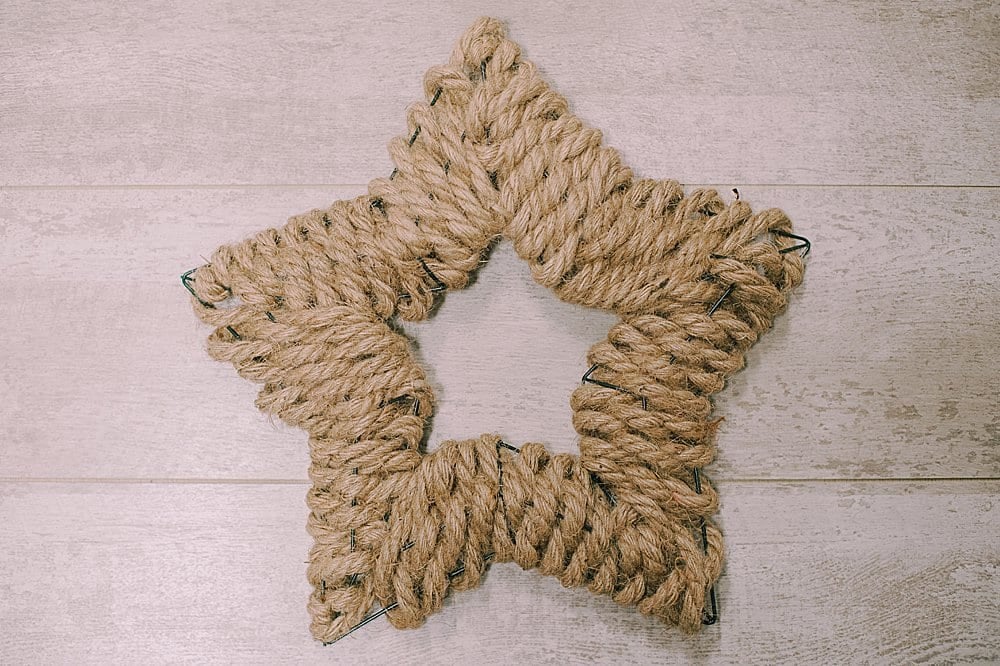 Display your beautiful, rustic star wreath!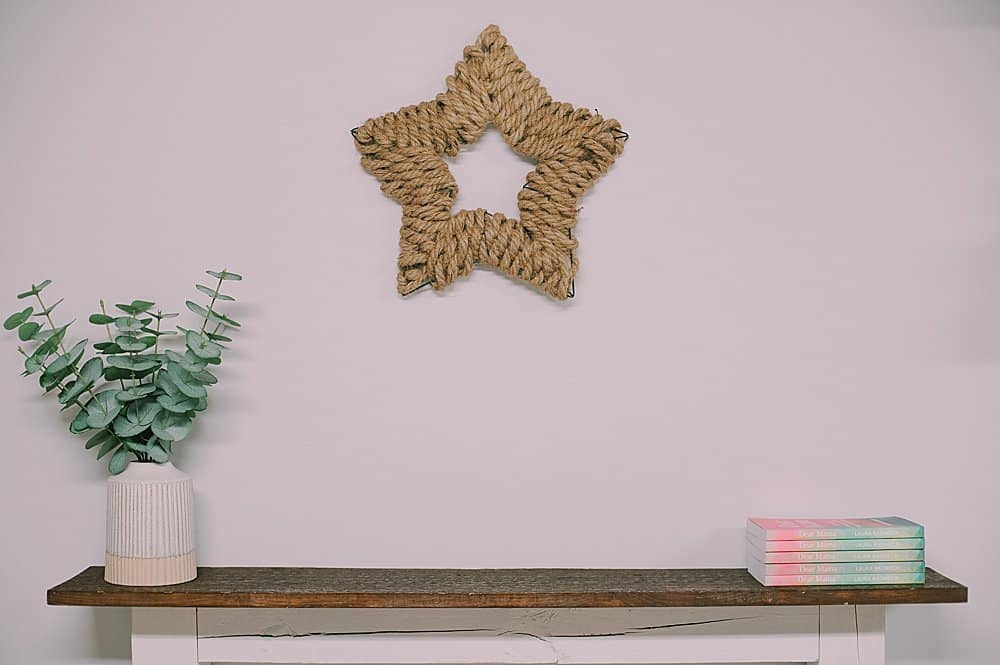 Wire wreath forms are plentiful at craft stores and discount stores like the Dollar Tree. (That's where this star wreath form came from!)
Paired with jute rope and a little patience, you can make a beautiful star wreath that will be a conversation starter for sure.