**These posts often contain affiliate links. Please see our disclosure policy for details.**
Get into the fall spirit with our step-by-step tutorial on making felt ball pumpkin earrings. Learn how to create your own autumn accessories.
Felt ball pumpkins are just about the cutest fall pumpkin craft I have ever made.
You take a felt ball, some embroidery floss, and a needle, and turn an ordinary felt ball into the cutest, most delicate little pumpkin ever.
Glue on a tiny stick stem, and you've got a fall treasure.
Today, we are going to the same felt ball pumpkins (minus the stick stems), and turn them into a pair of DIY earrings for Fall!
Here's how to do it!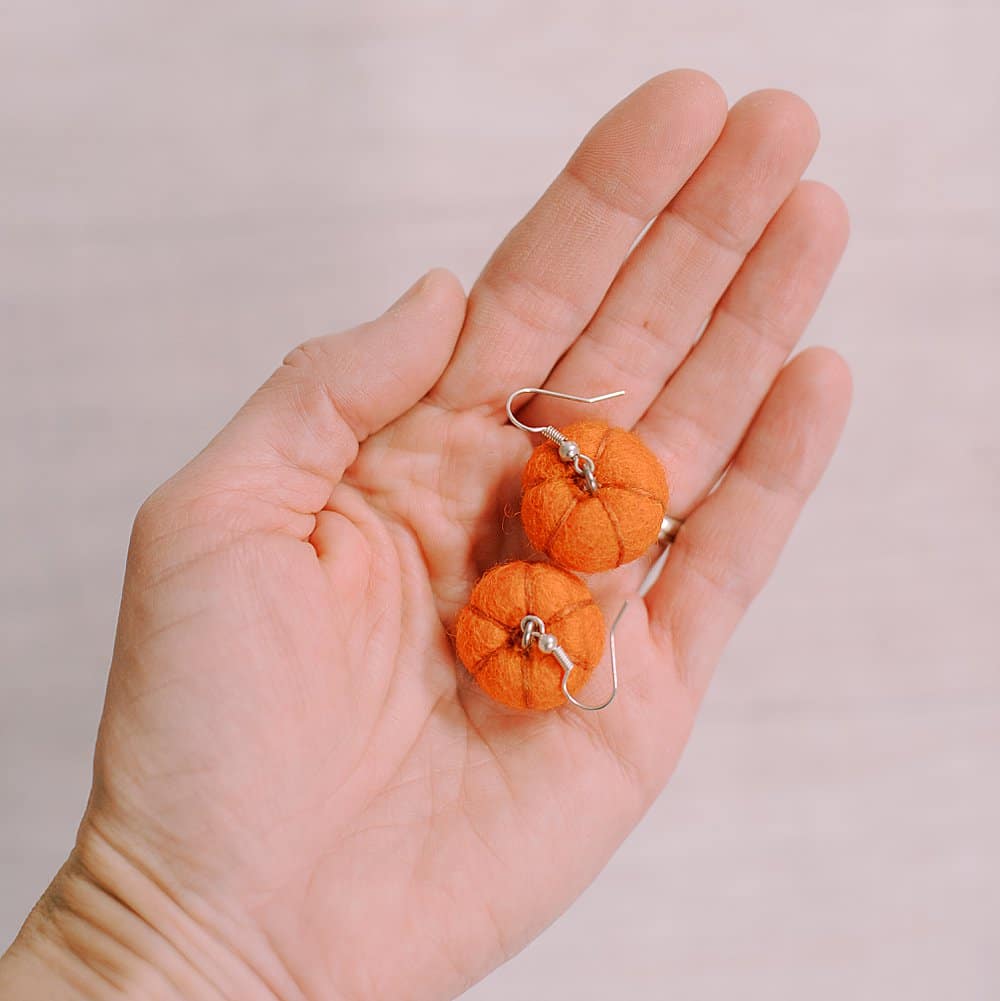 How to Make Felt Ball Pumpkin Earrings
Step 1. Gather Supplies.
Supplies Needed:
Embroidery Floss
Embroidery Needle
Super Glue
Pliers
I used orange felt balls and orange embroidery floss so they would look like real pumpkins.
Use whatever colored felt balls you want; you could even experiment with other fall colors for a more "gourd-like" feel.
Step 3. Screw an eye screw into the top of each felt pumpkin.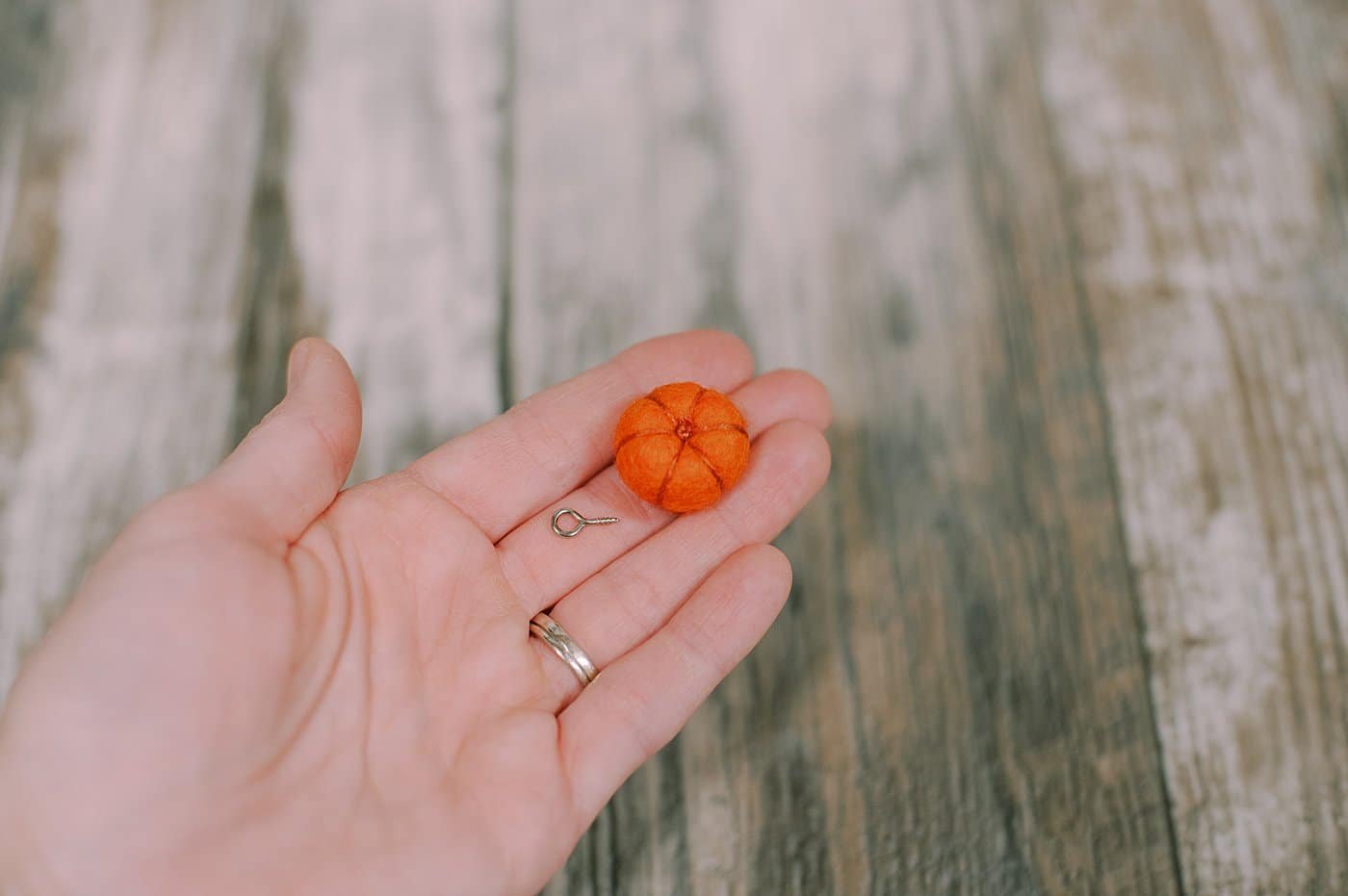 Step 4. Add a tiny dab of super glue where the base of the eye screw meets the felt ball, to help secure it.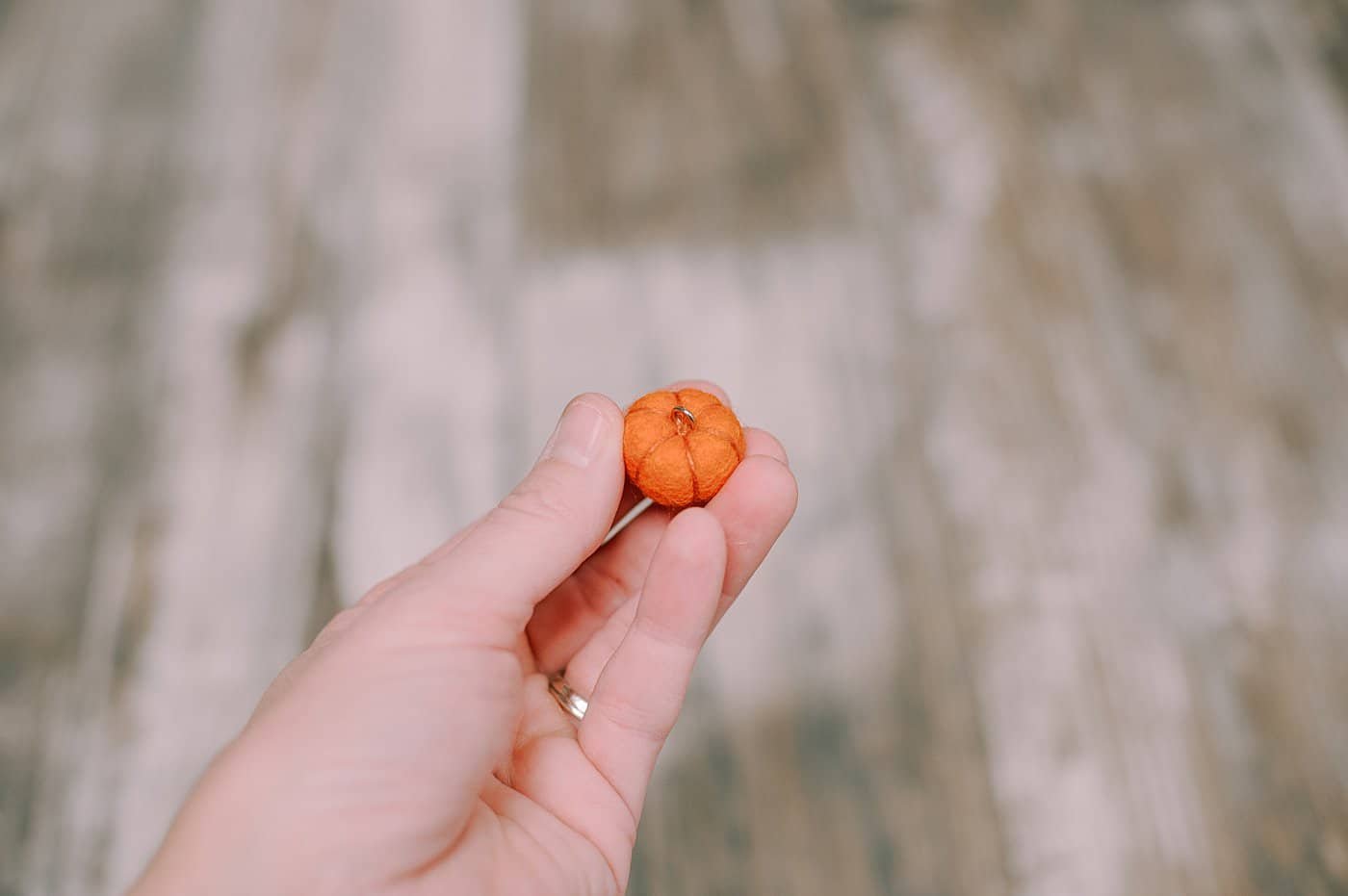 Step 5. Use pliers to open up the earring hook's bottom, and slip the eye screw loop into the earring hook.
Close it up tight using pliers.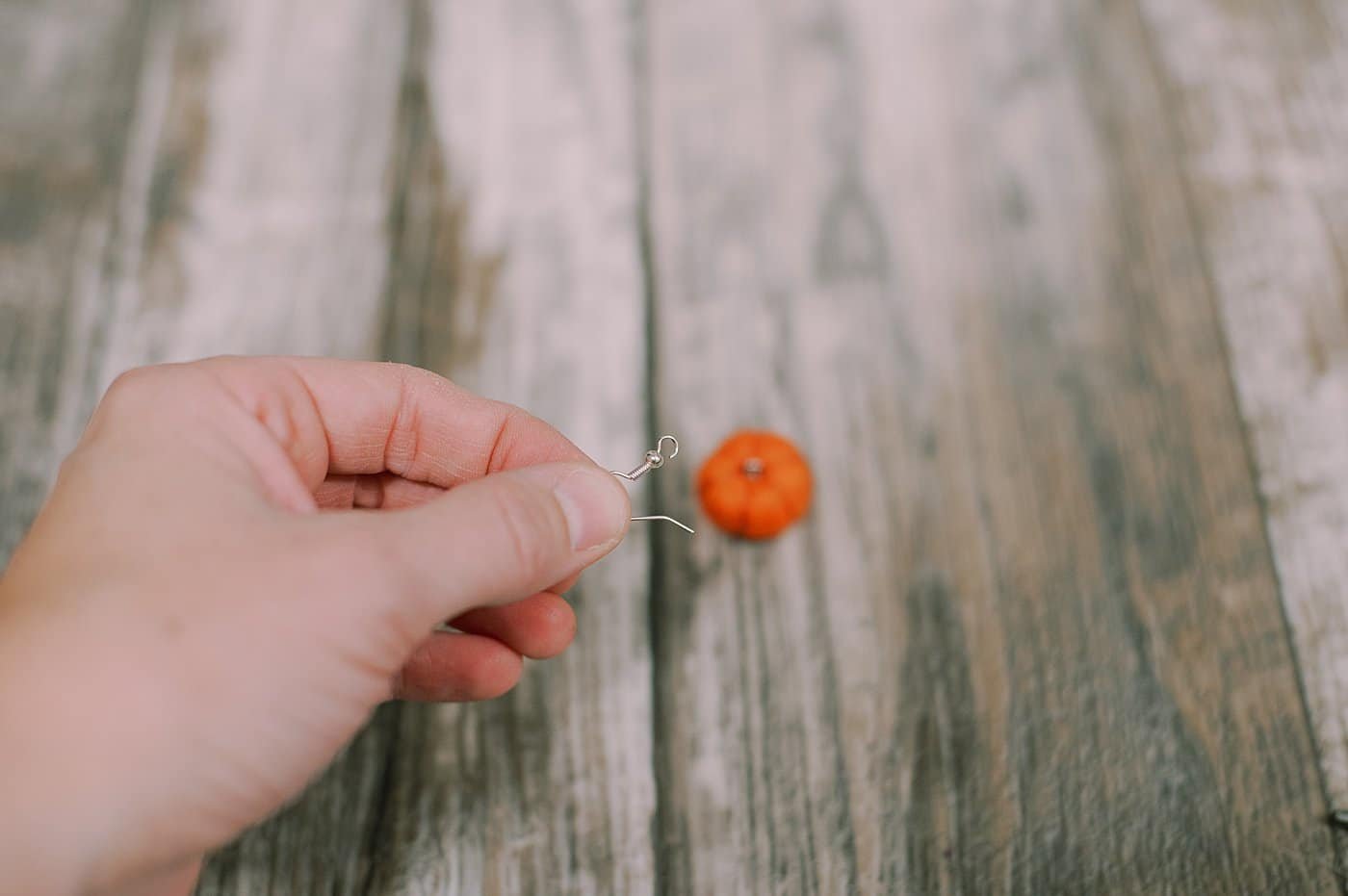 Step 6. Repeat for the second earring.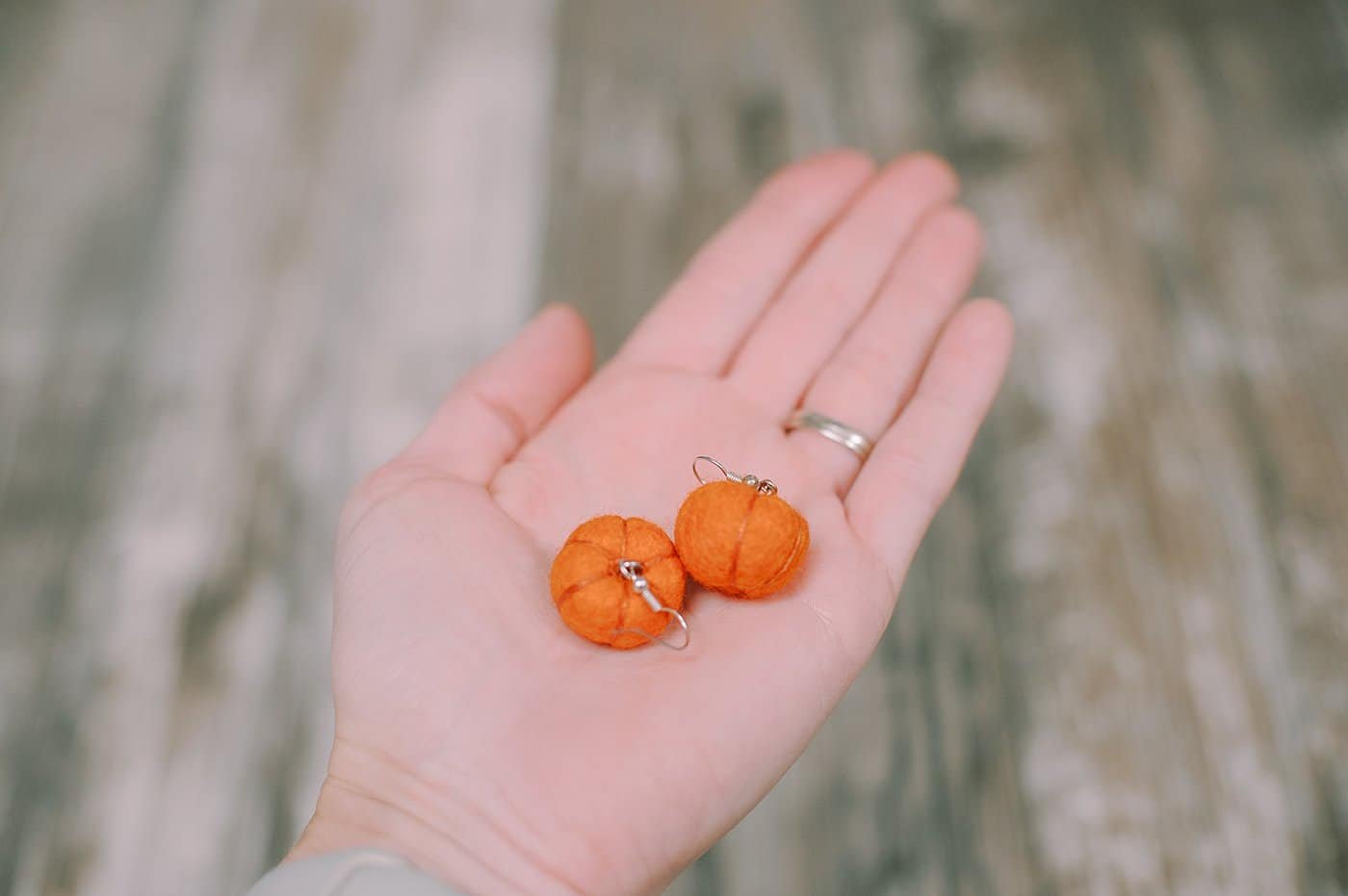 There you have it!
A pair of DIY fall earrings to pair with your favorite fall outfit.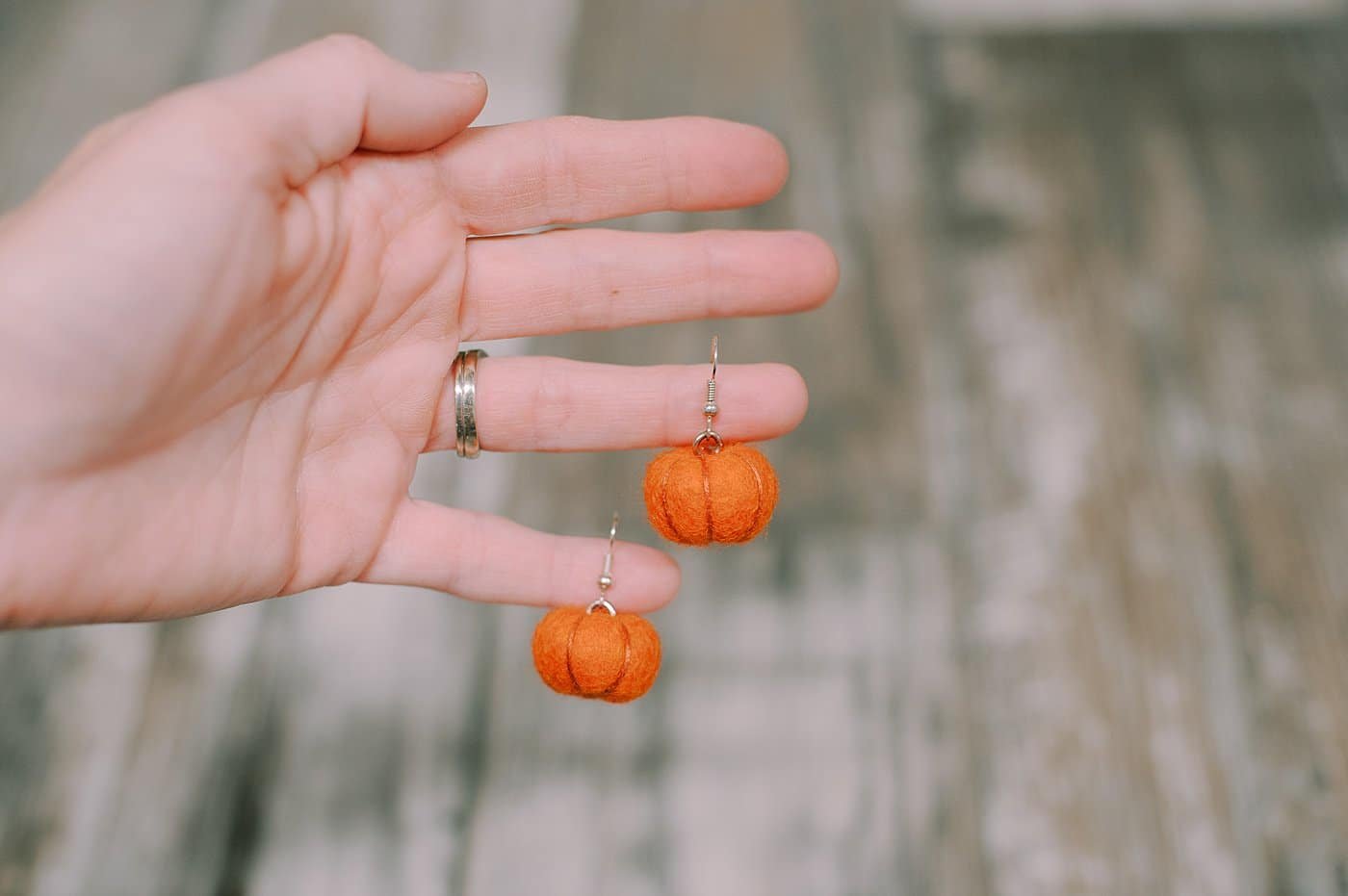 These handmade pumpkin earrings work great for the pumpkin patch, apple orchard, or even for Halloween!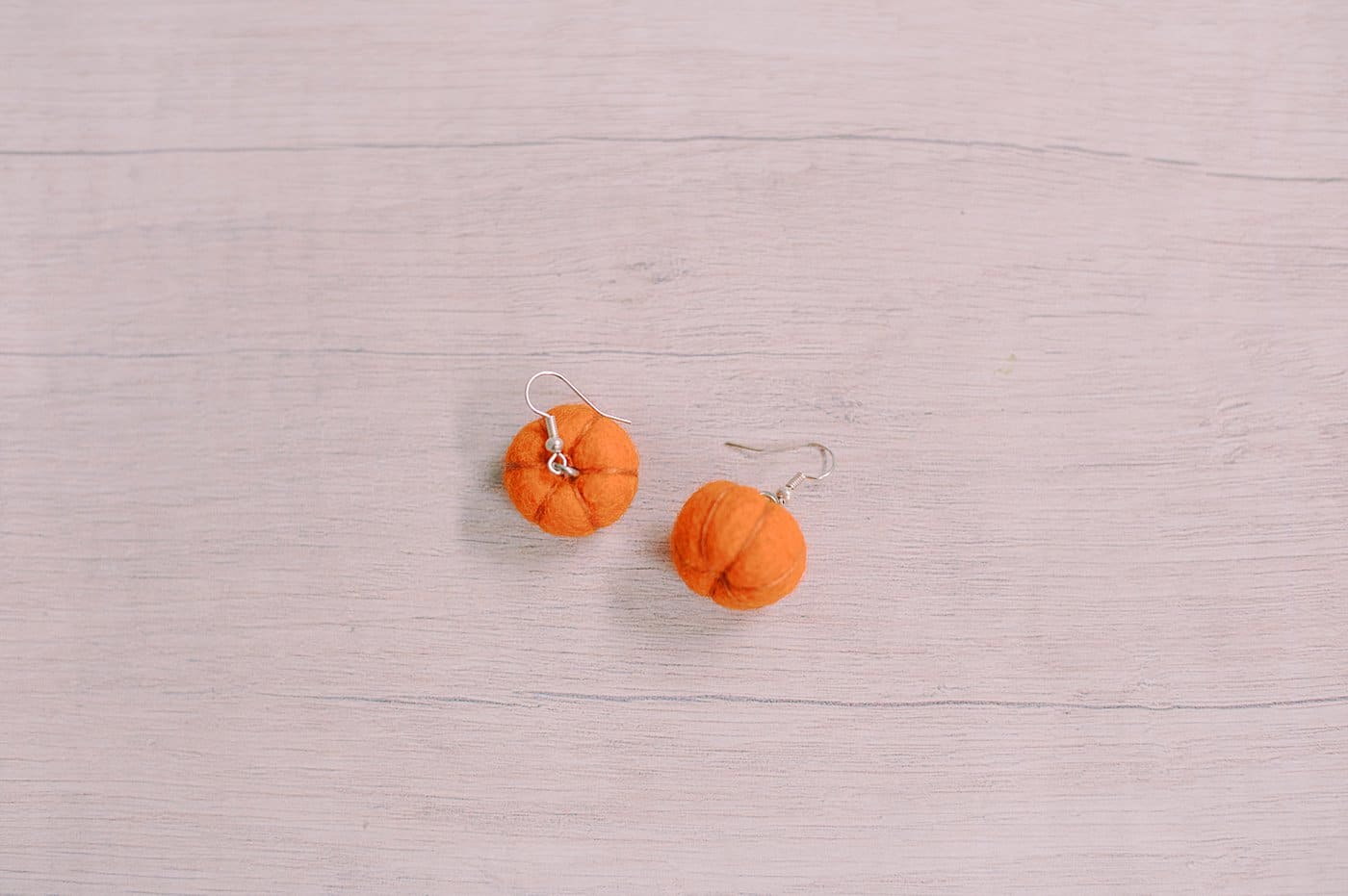 Kids love them, so they're a fun idea for a teacher to make and wear during the fall season.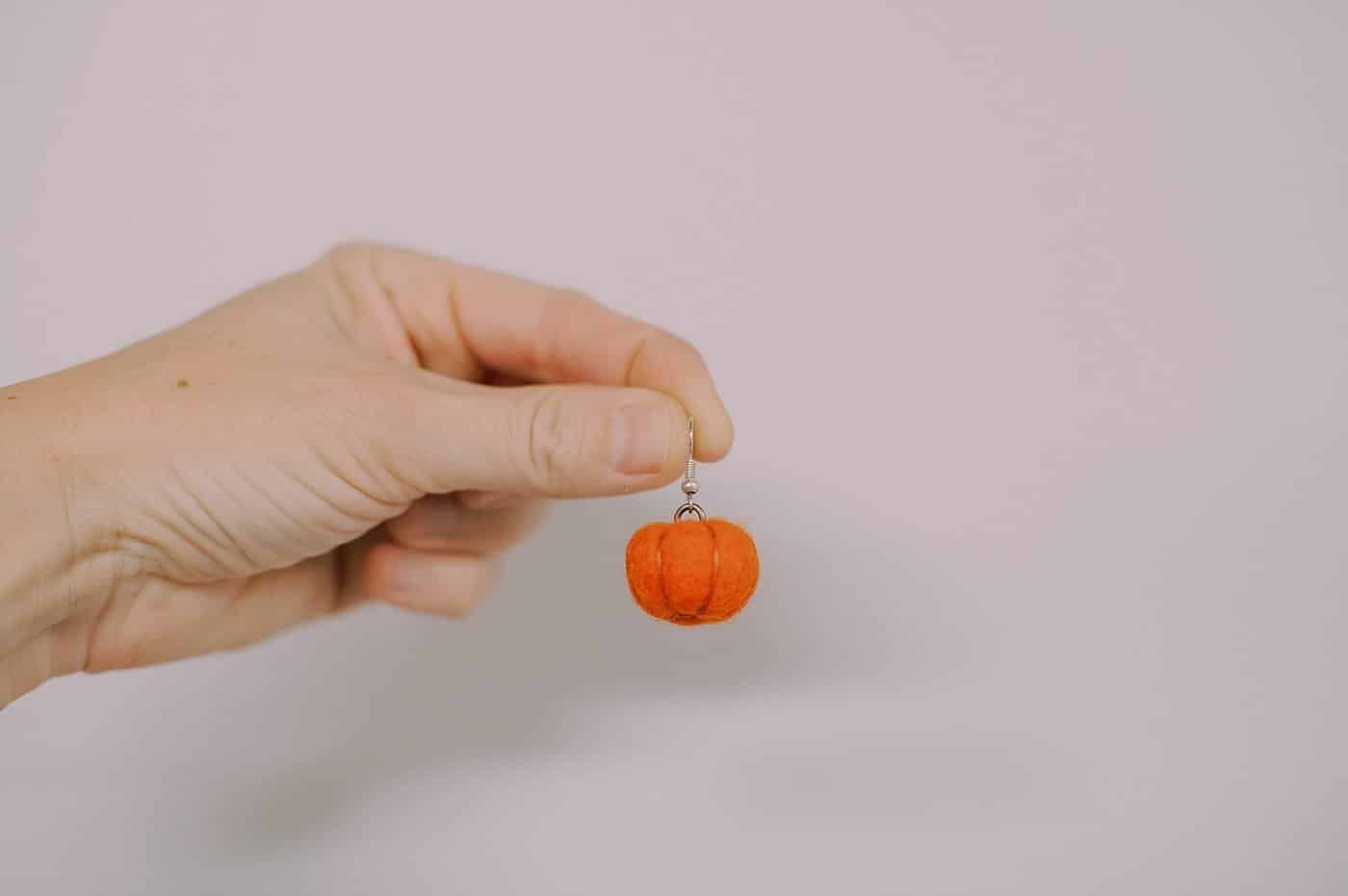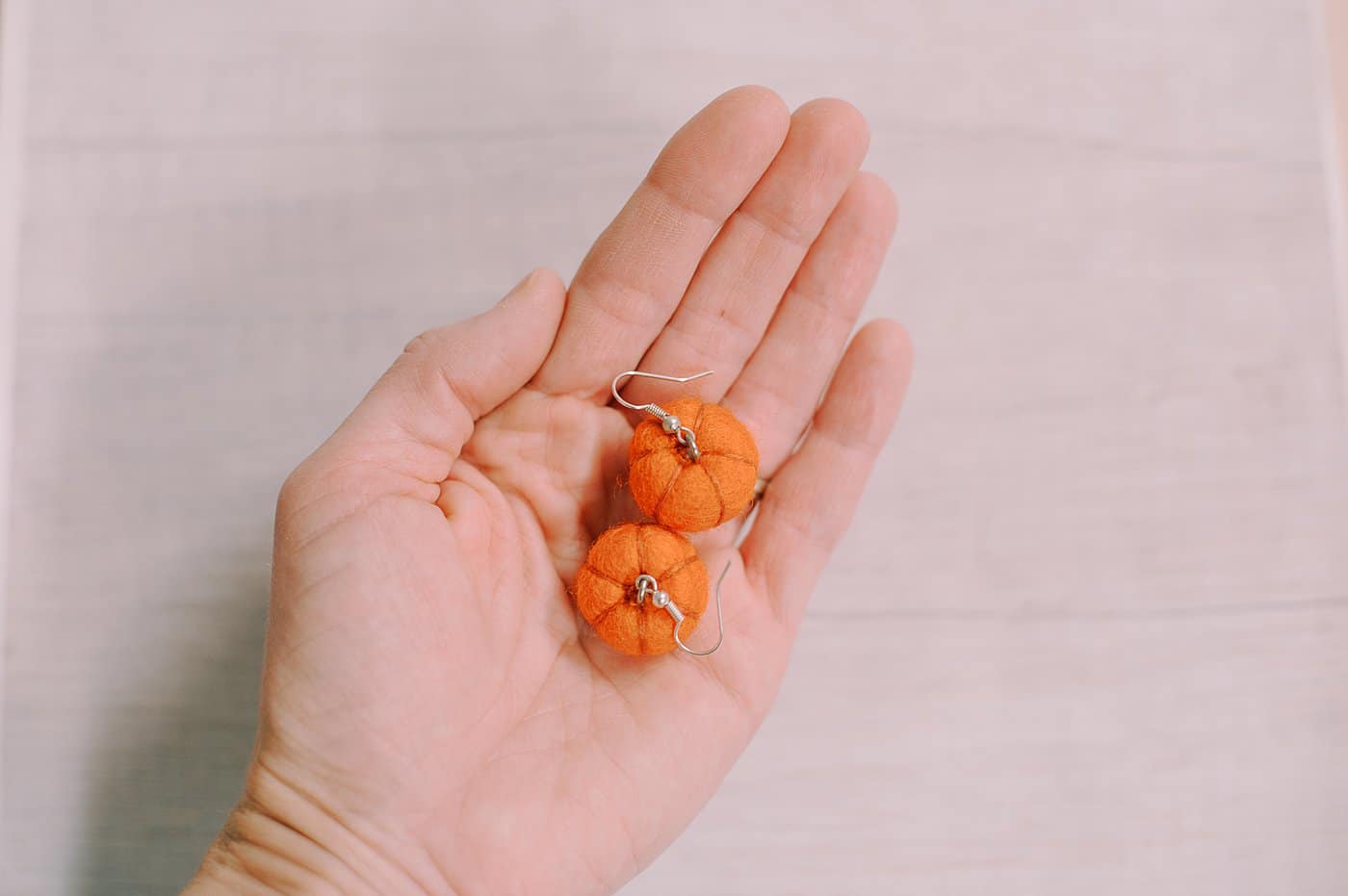 Once you make a few felt ball pumpkins, you'll be hooked!
Turning them into earrings makes it even better – and you're guaranteed to get compliments whenever you wear them.
These DIY pumpkin earrings would also be a fun teacher gift idea for the fall season, too.