**These posts often contain affiliate links. Please see our disclosure policy for details.**
Learn how to preserve fall leaves with beeswax for lasting colorful autumn charm. Our easy step by step tutorial guide shows you how!
Fall leaves are so colorful and beautiful, but their color fades very quickly.
You can use Mod Podge to preserve fall leaves and keep them colorful for months or even years.
Today, we're going to look at another way to preserve fall leaves – with beeswax!
We will melt beeswax and dip colorful leaves into the wax. The wax will coat the leaves and help keep them colorful!
Let's do it!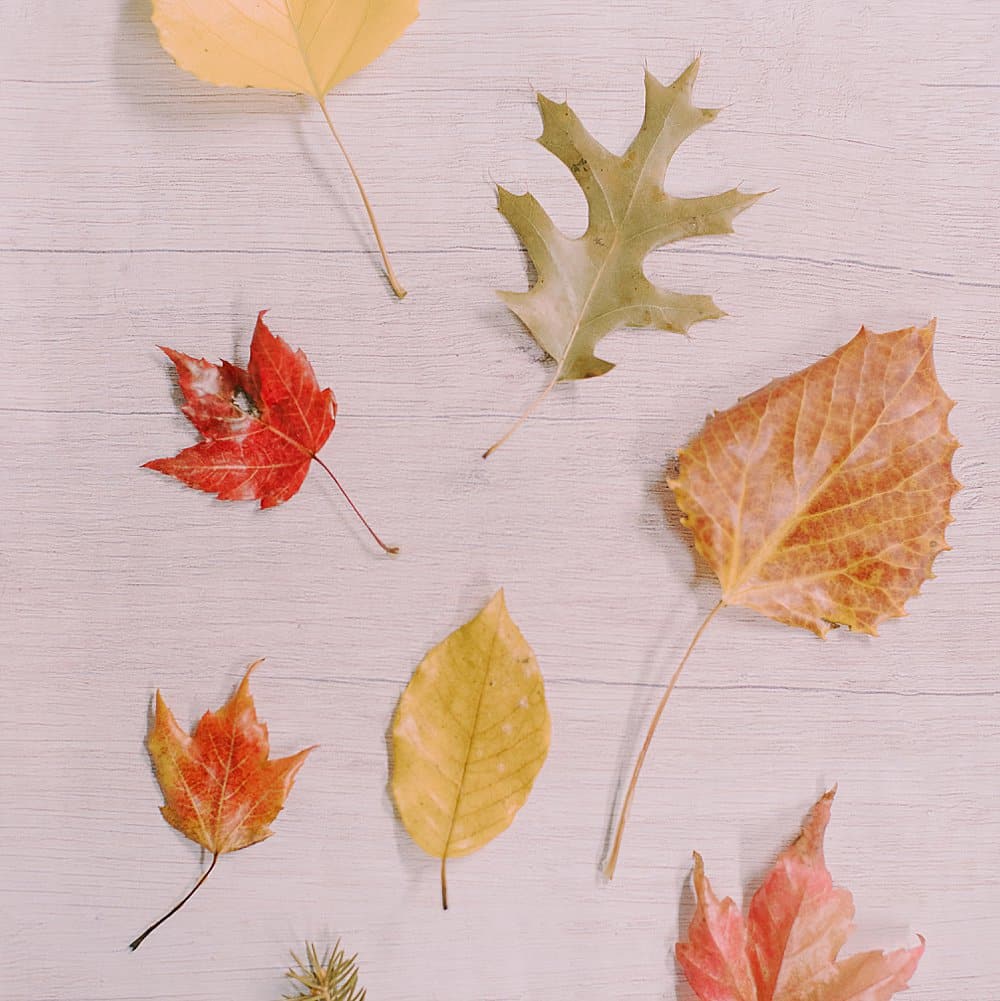 How to Preserve Fall Leaves with Beeswax
Step 1. Gather Supplies
Supplies Needed:
Double Boiler, Crockpot, or Pan (designated for beeswax only!)
Colorful Fall Leaves
Tongs
Parchment Paper
Step 2. Carefully melt beeswax over low heat.
Beeswax melts at temperatures above 140 degrees Fahrenheit and can be flammable at higher temps.
Use low heat to melt it.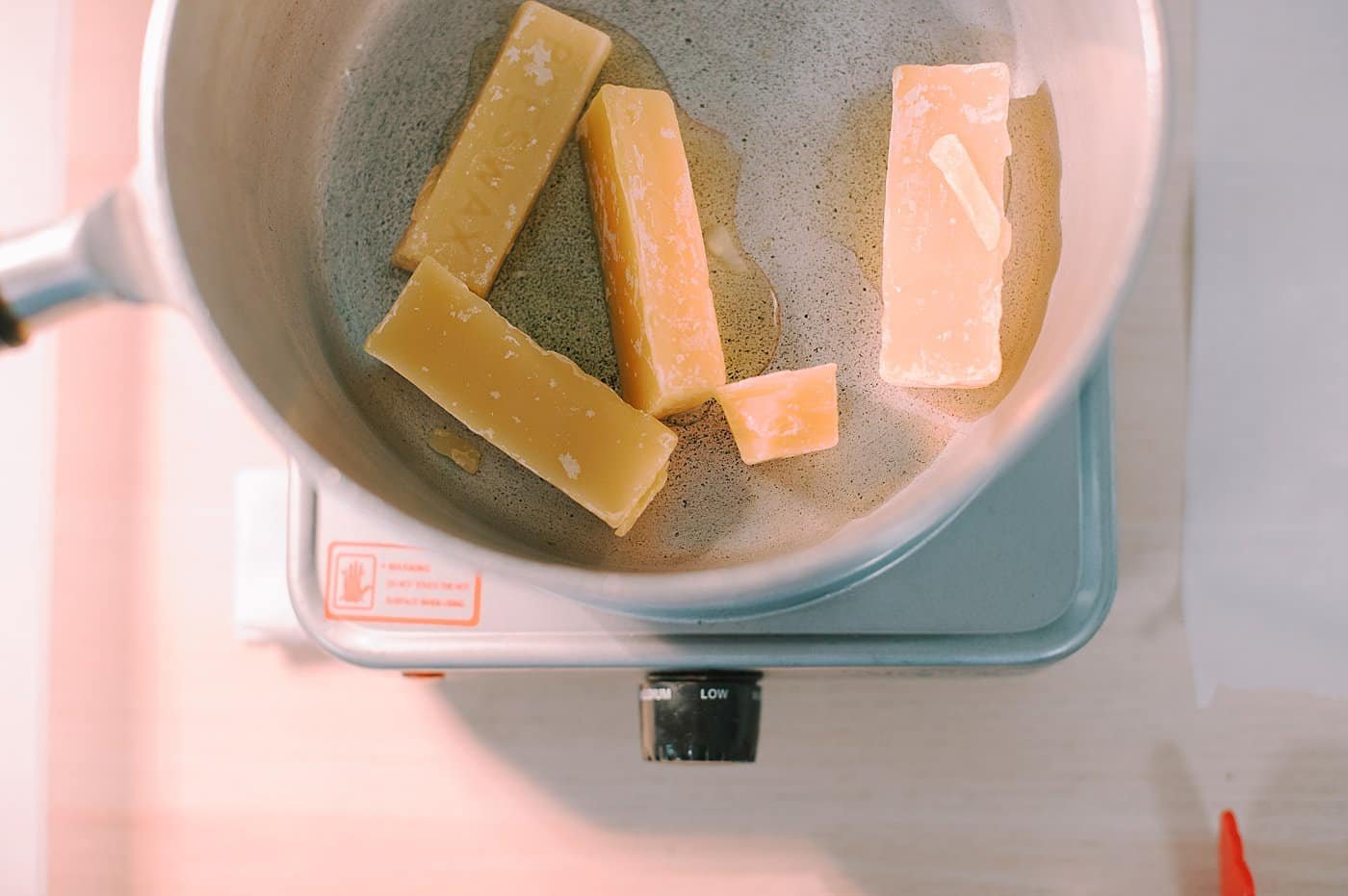 You want to use a pan or crockpot that you will forevermore ONLY use for beeswax because you'll never be able to get all the wax out of the pan.
Don't use your good pots and pans for this!
(I buy pans for this purpose at my local thrift store!)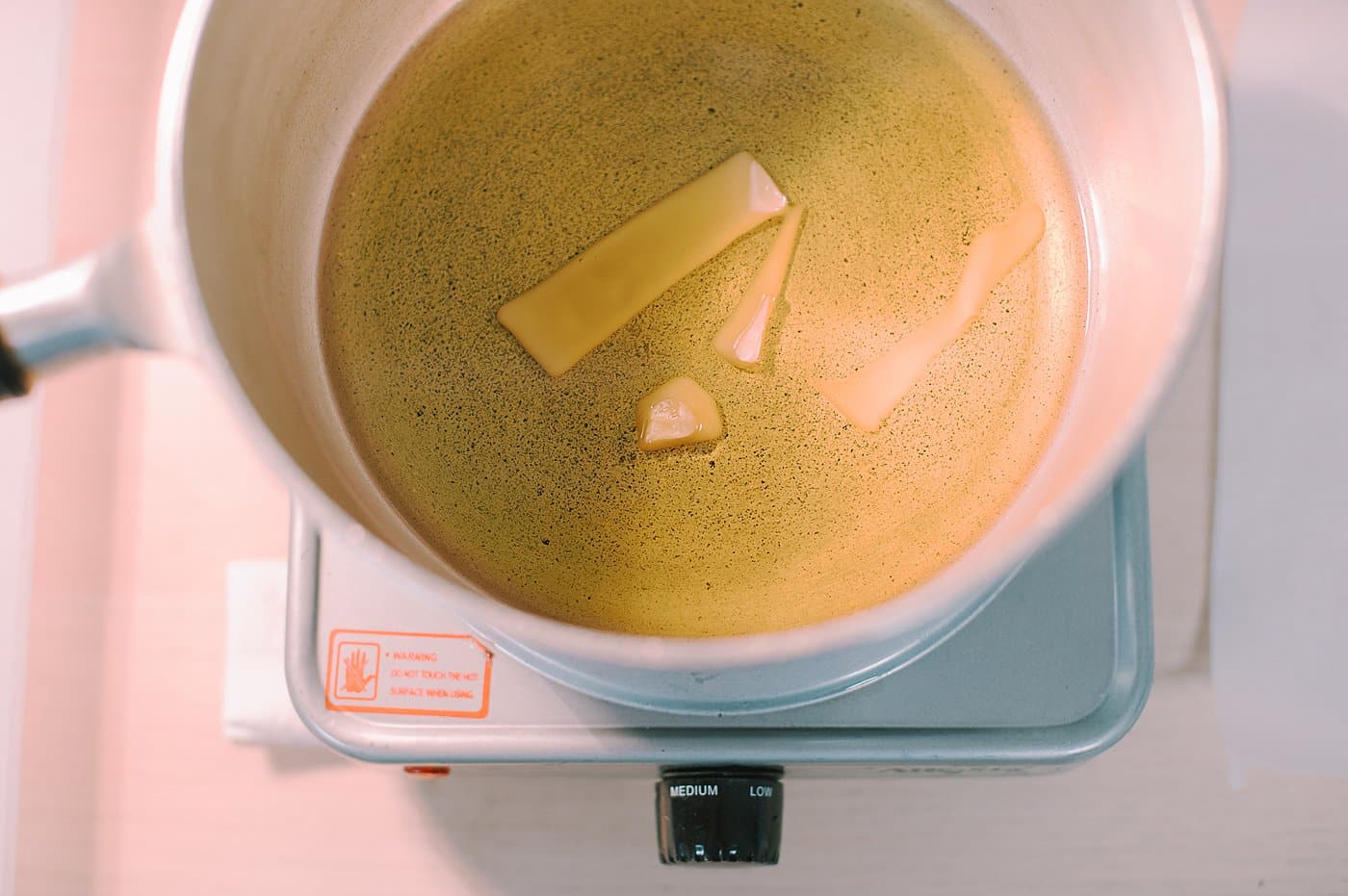 Step 3. Using tongs, carefully dip your fall leaves into the melted wax.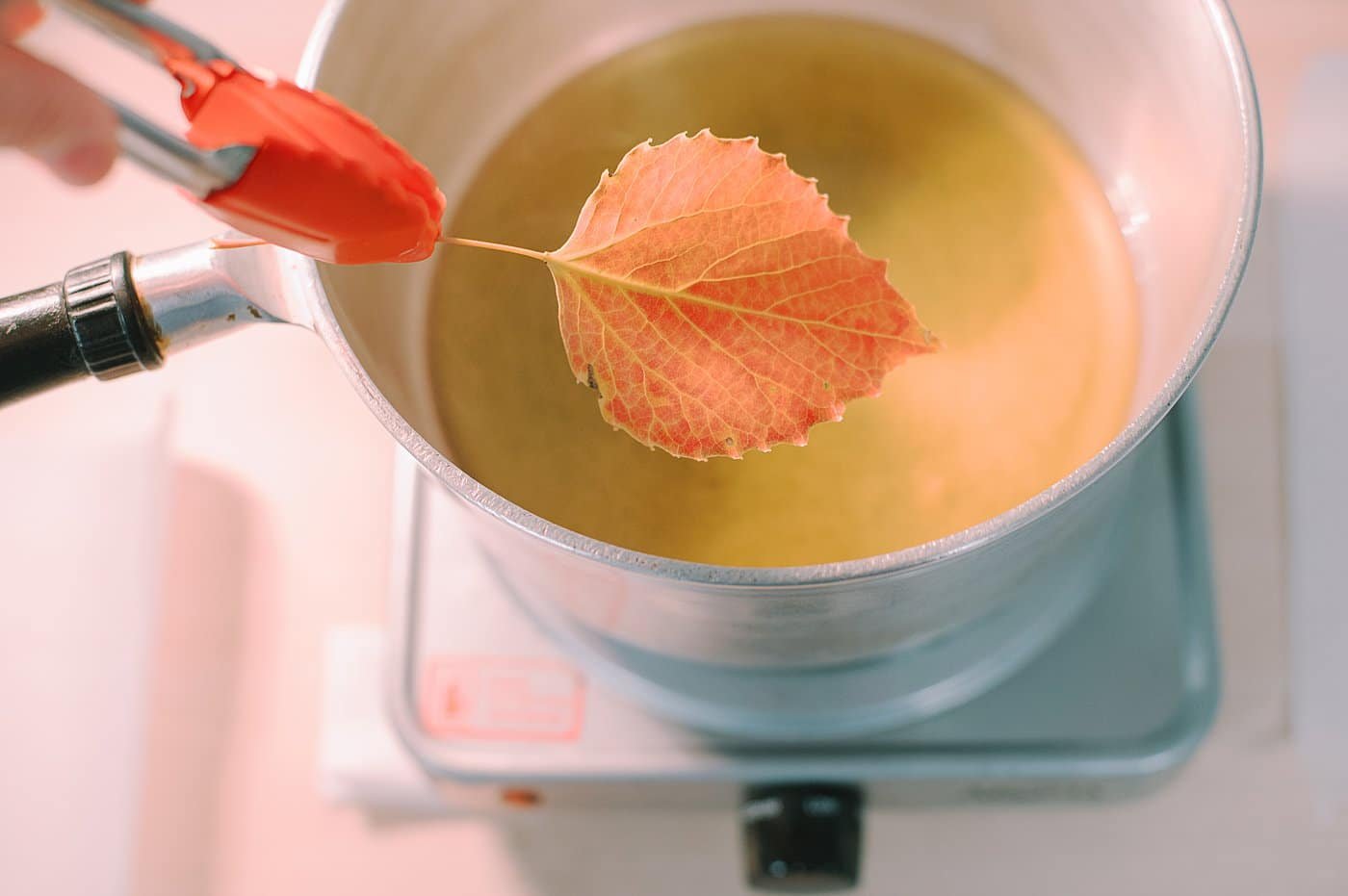 Depending on how much moisture is in the leaf, it will begin bubbling, splattering, and crackling.
My leaves had a lot of moisture inside of them because I collected them that morning from my yard, and it had recently rained.
(Using leaves that were drier, or had been pressed between the pages of a book for a few days would have worked better and been less wet inside.)
I only left my leaves in the wax for less than one second before pulling them out because of the amount of bubbling and splattering.
Just in and out, quick enough to cover the leaf completely, on both sides, in beeswax.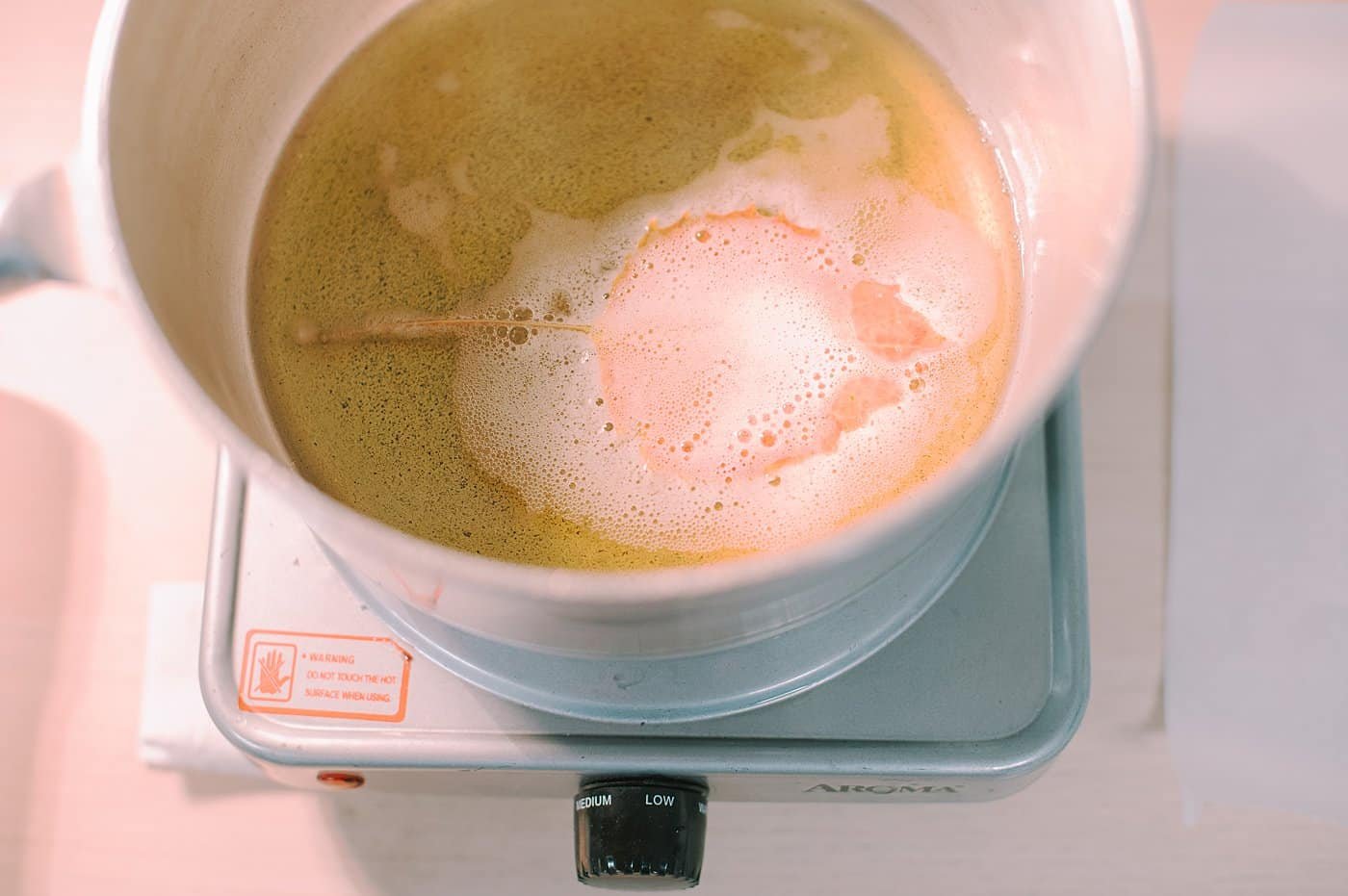 Step 4. After dipping and removing the leaf from the wax, hold it above the pan so any remaining wax can drip off.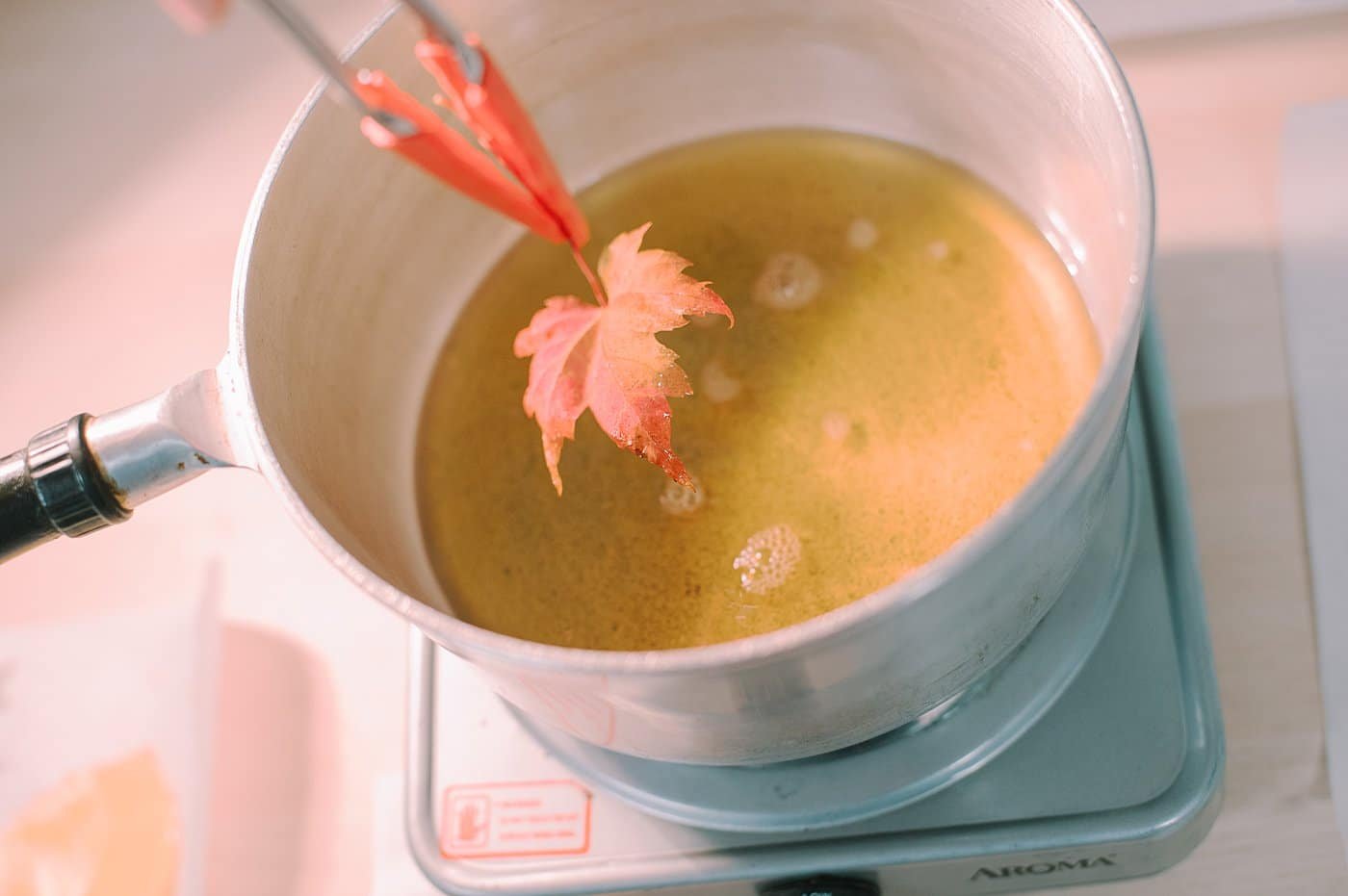 Then lay it on parchment paper to cool and harden.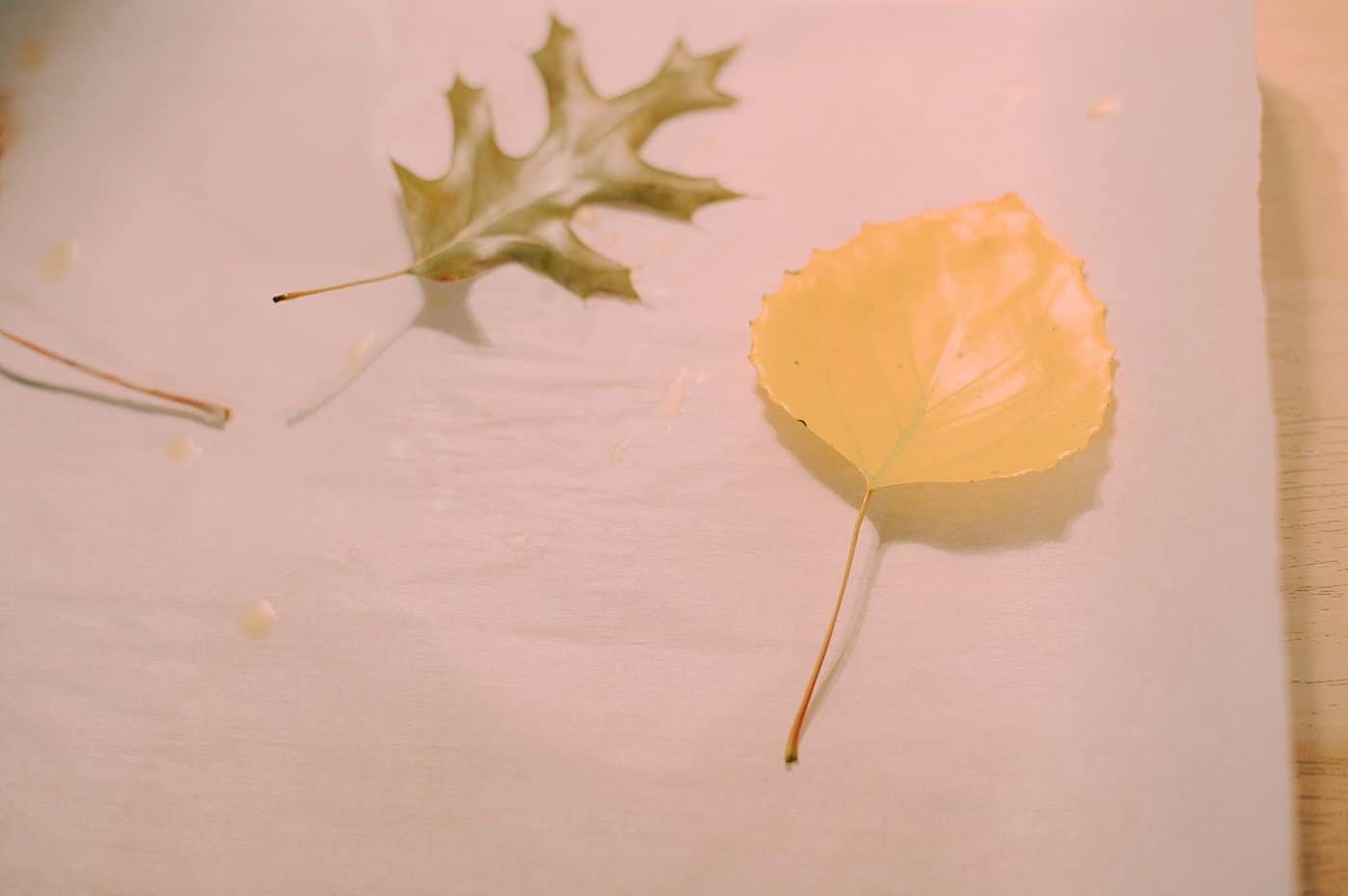 It doesn't take long for the wax to cool completely – a few minutes maybe.
Aren't they beautiful?!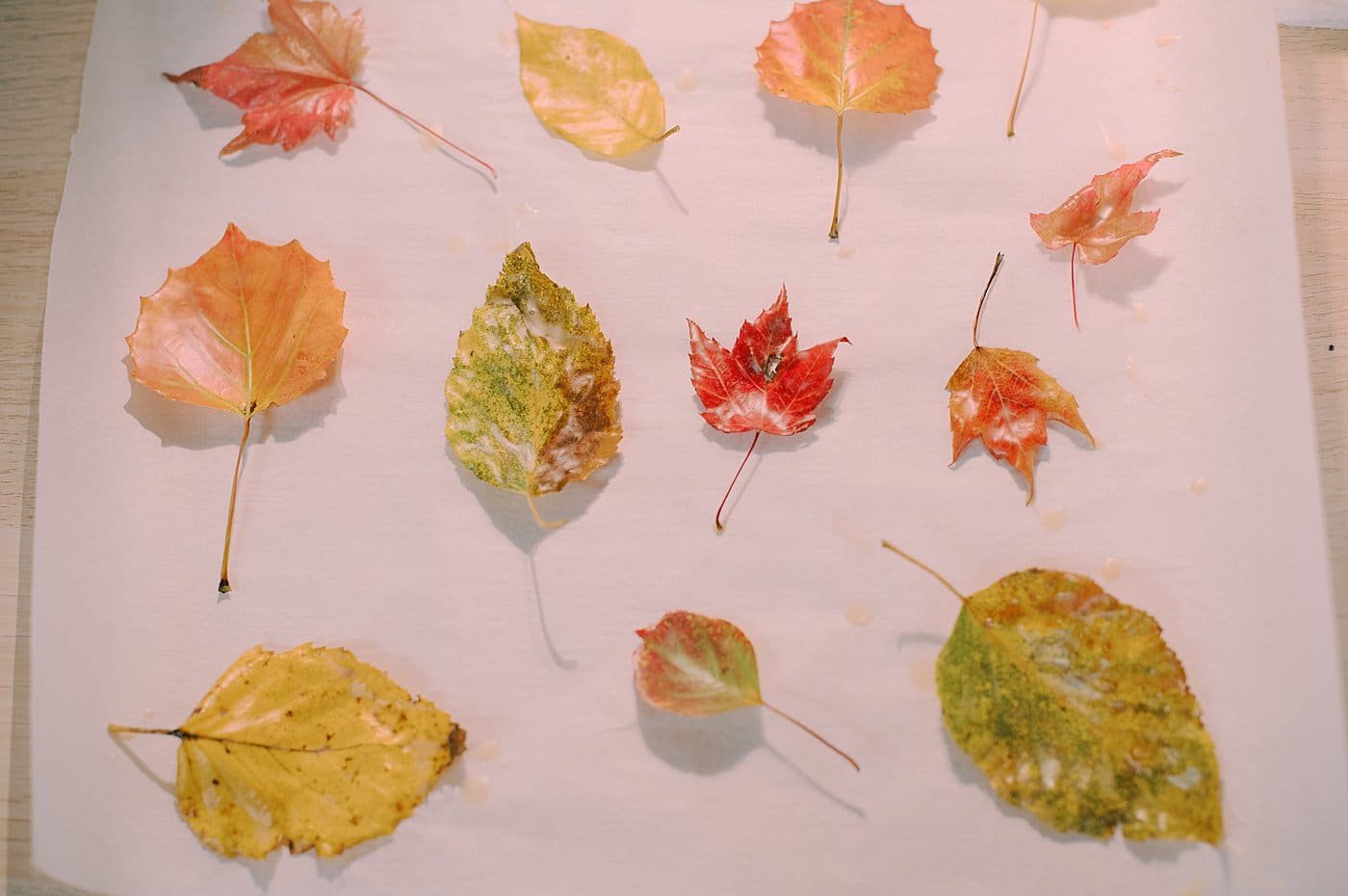 The leaves have a waxy, luxurious look to them once they're dipped.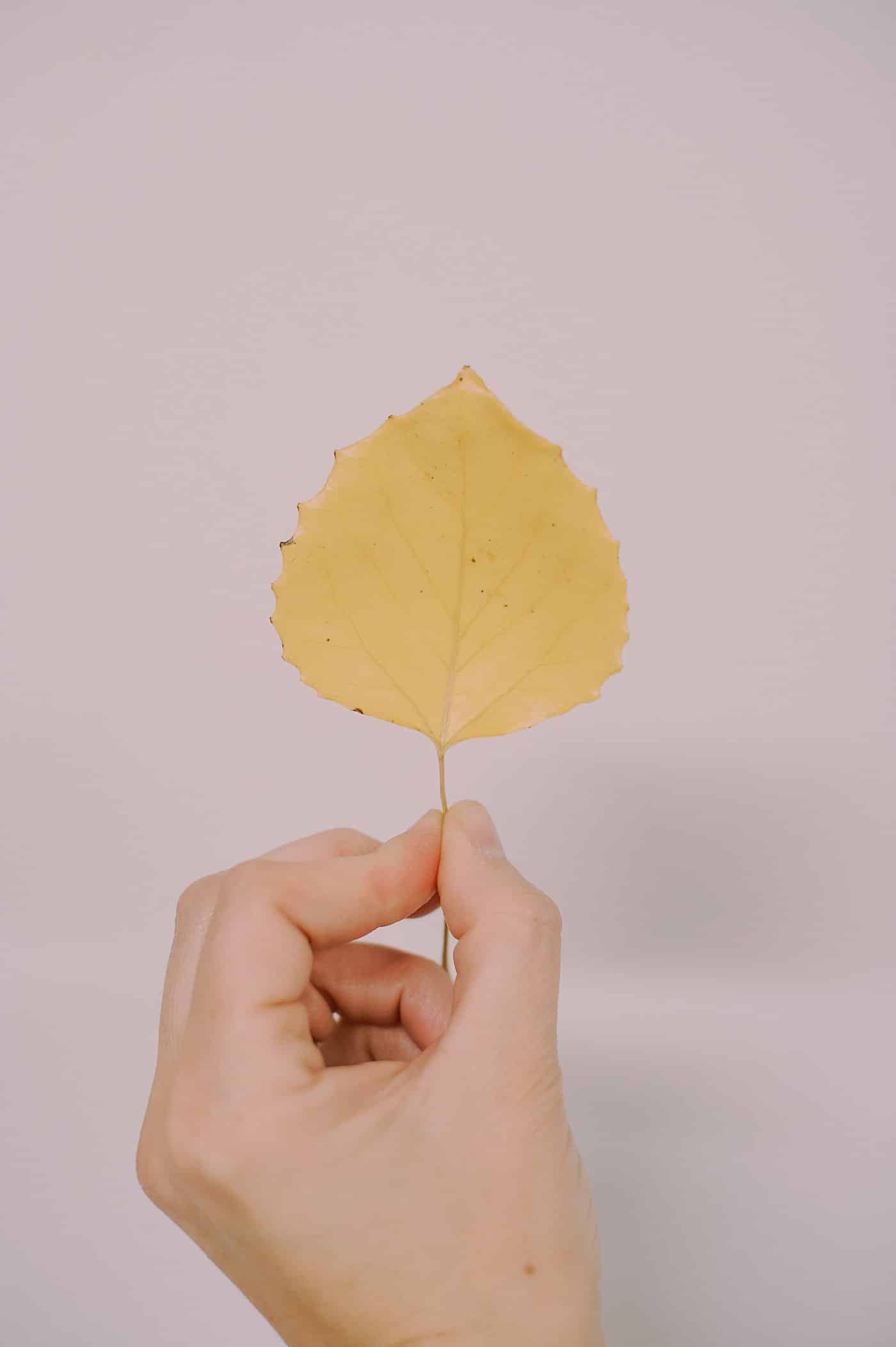 They are beautiful.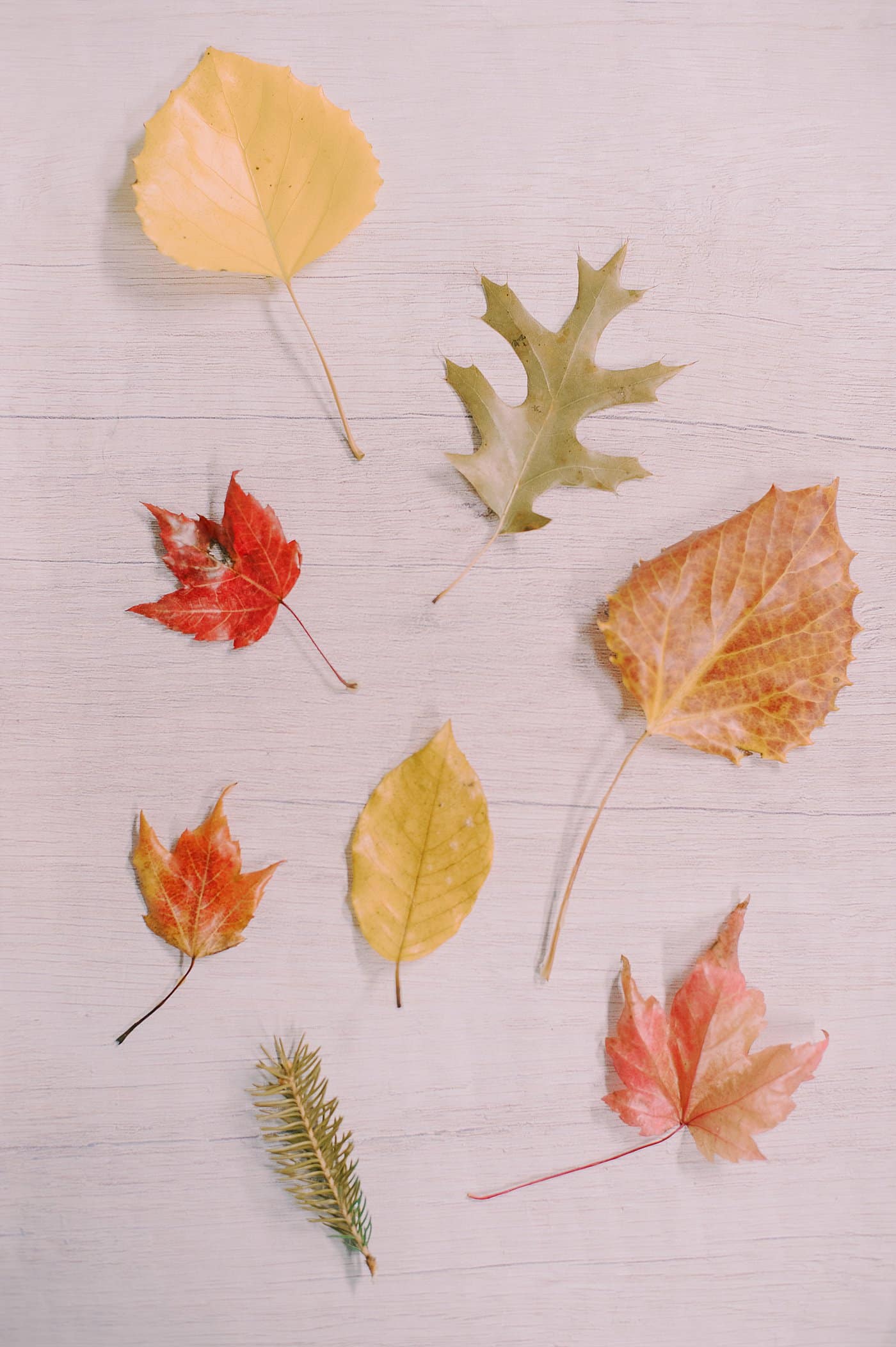 You can use the beeswax-dipped leaves in craft projects, as fall decor for your home or tablescape, or use them to make something fun like a fall wreath or fall leaf garland.