**These posts often contain affiliate links. Please see our disclosure policy for details.**
I've got a thing for crafts made from old book pages. I've used them to make a book page wreath for my living room, and I made a book page tassel ornament early on in this challenge.
There's something nostalgic and beautiful about the pages of an old book, and I love giving them new life in some type of craft project.
We're on Day 23 of The 30 Days of Ornaments Project, where we are making 30 handmade ornaments in 30 days.
Today, we are going to take pages from an old book, fold them up, and combine them with a button, twine, and hot glue to turn them into a DIY book page petal flower ornament!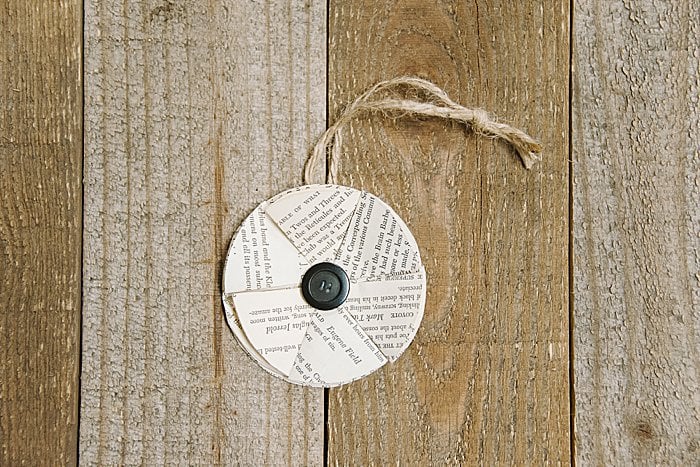 Let's make one!
Day 23: How to Make a Book Page Petal Flower Ornament
DIY Book Page Flower Ornament
Step 1. Gather supplies.
Supplies needed:
Book Pages
Cup, Bowl, or other Circle Object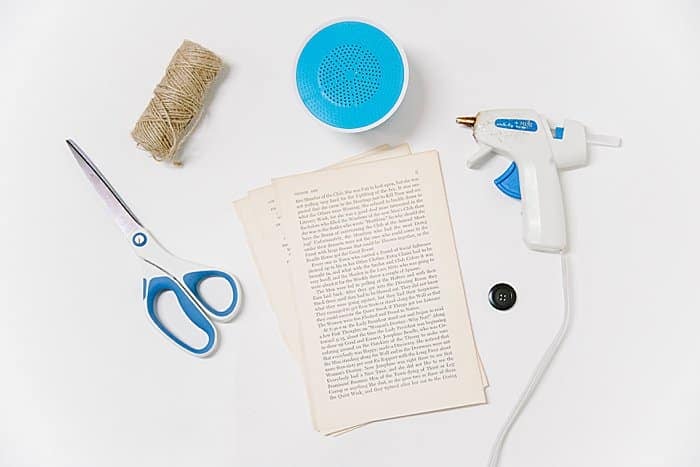 Step 2. Cut a 12″ section of twine as a hanging string and set aside.
Step 3. Trace and cut out eight circles from the book pages. Two of these circles will be for the base and the other six will become the petals.
Step 4. To make a petal, fold one circle in half. Then, fold it in thirds, one third toward the front and one third toward the back, to make an accordion-folded triangle.
Step 5. Put two small dabs of hot glue at the bottom point of the triangle on the front and back so it doesn't unfold.
Step 6. Repeat steps 3 through 5 to make five more petals.
Step 7. Hot glue all six petals onto the seventh base circle to make a flower.
Step 8. Add a small dab of hot glue to the center of the flower and add a button.
Step 9. Fold the twine hanging string in half and knot the two ends. Trim off any excess.
Step 10. Hot glue the twine hanging string to the back of the flower base.
Step 11. Hot glue the eighth circle onto the back of the flower, to finish it off cleanly.
Step 12. Carefully fluff out the paper petals to give them more of a 3D shape, being careful not to tear them.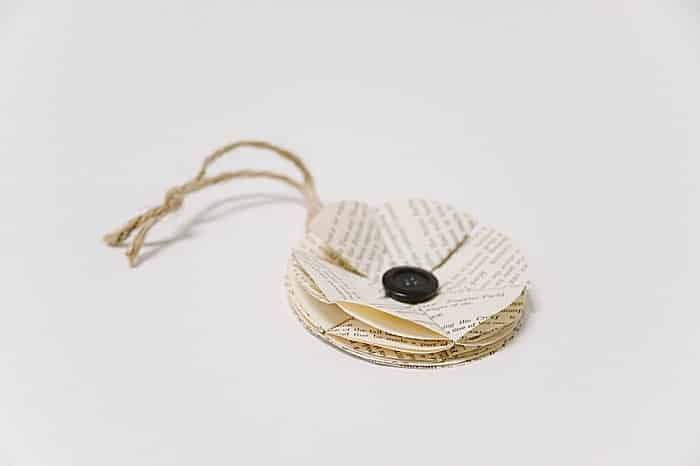 Step 13. Inspect and hang the book page flower ornament on your Christmas tree!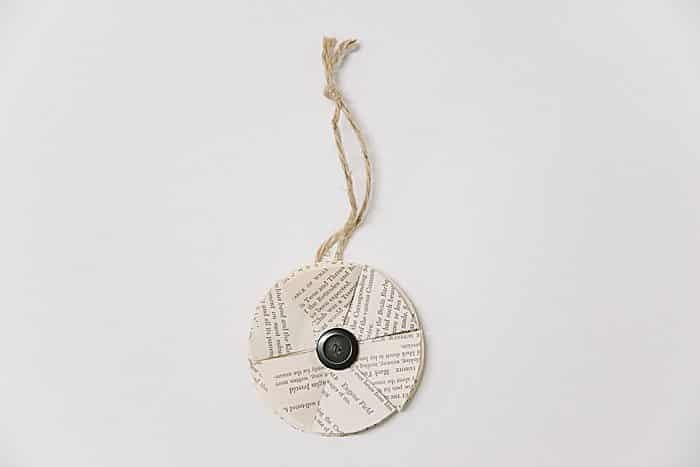 Book pages are the stars of the show in this beautiful book page flower ornament.
I particularly love using the pages of an old book picked up from a thrift store, garage sale, or maybe the attic or basement.
But honestly, the same outcome can be made with the pages of any book, new or old.
If you don't have access to an old book, a cheap book from the dollar store or maybe even one from your own bookshelf will work just fine!
Save the idea for later by pinning the photo below to Pinterest!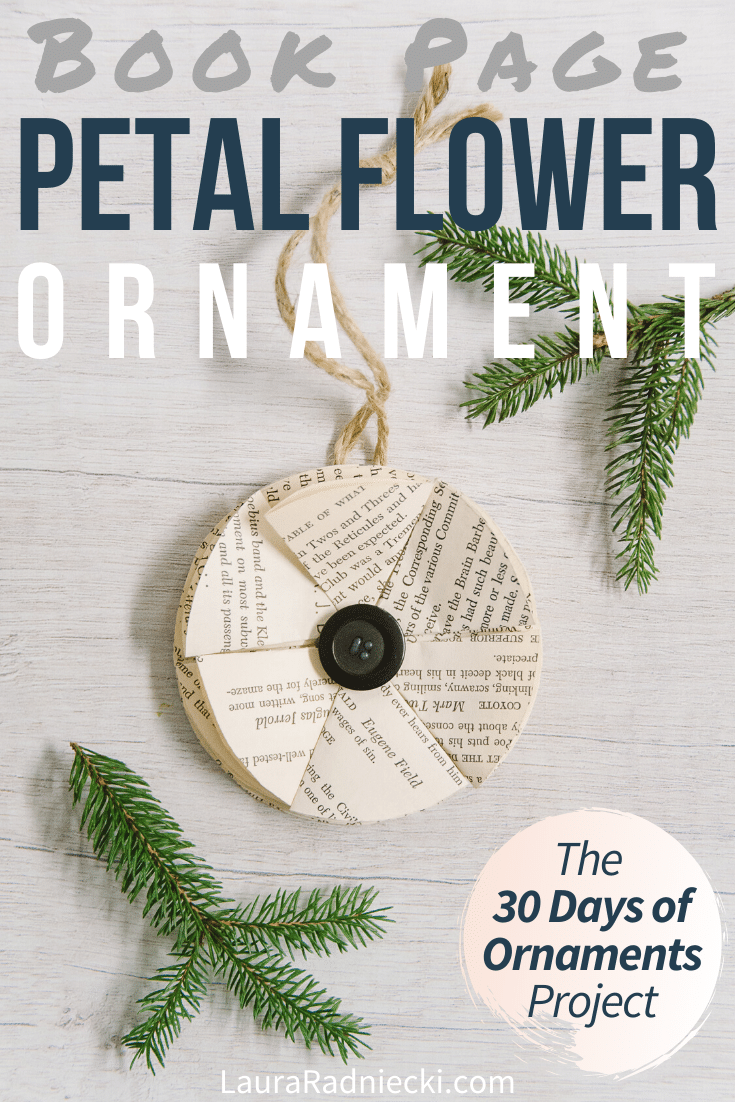 . . . . . . .