**These posts often contain affiliate links. Please see our disclosure policy for details.**
Learn how to make fabric rosettes from shop towels in this easy step-by-step craft tutorial. You need fabric, scissors, and hot glue!
Fabric flowers are beautiful and easy to make, and fabric rosettes are no exception.
All you need in order to make rosettes of any size is fabric or ribbon, scissors, and hot glue.
Today, we're going to learn how to make beautiful fabric rosettes from shop towels we bought at the Dollar Tree!
Here's how to make them!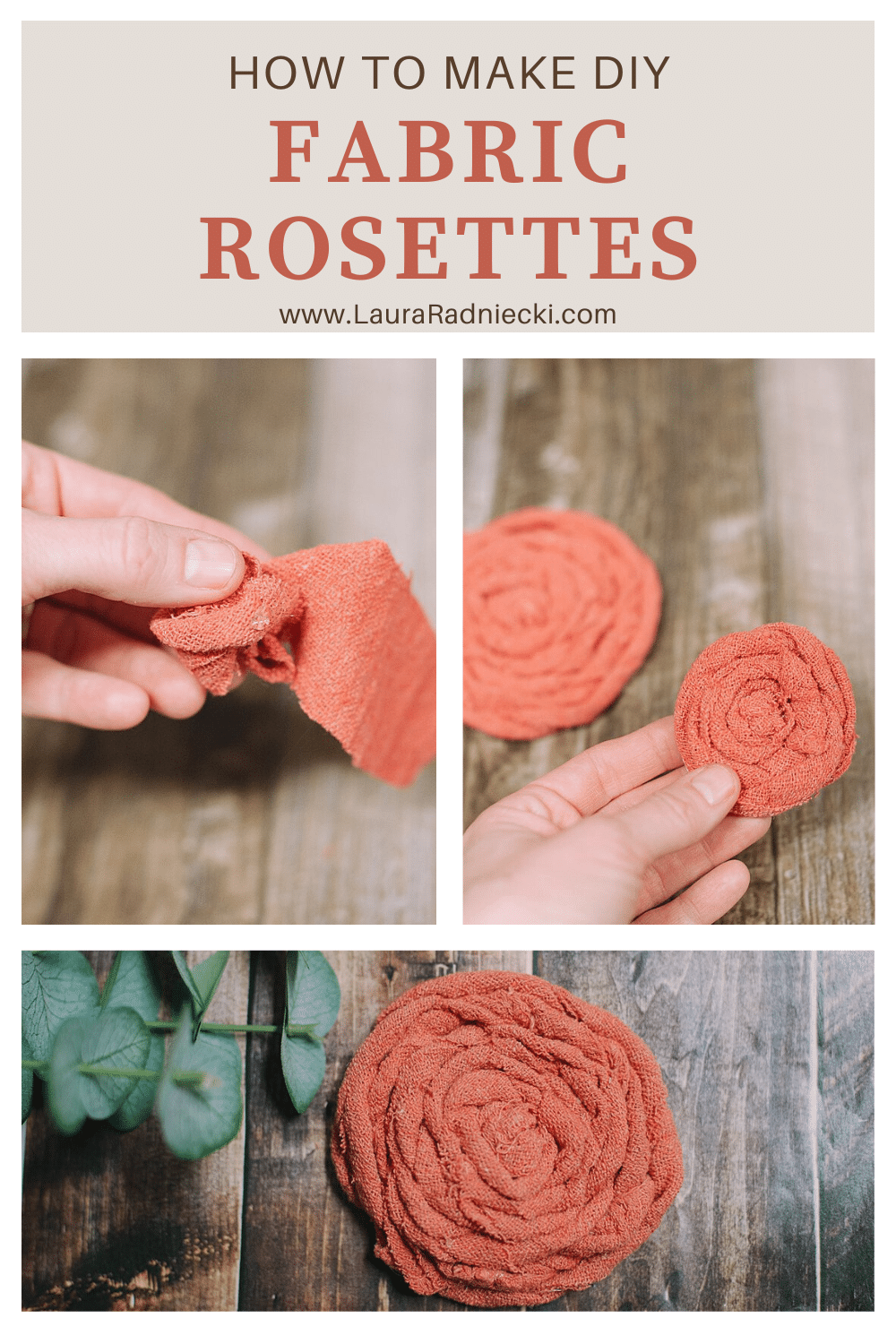 How to Make Fabric Rosettes from Shop Towels
Step 1: Gather Supplies
Supplies Needed:
Fabric – we used Shop Towels from the Dollar Tree but you can use any fabric or ribbon.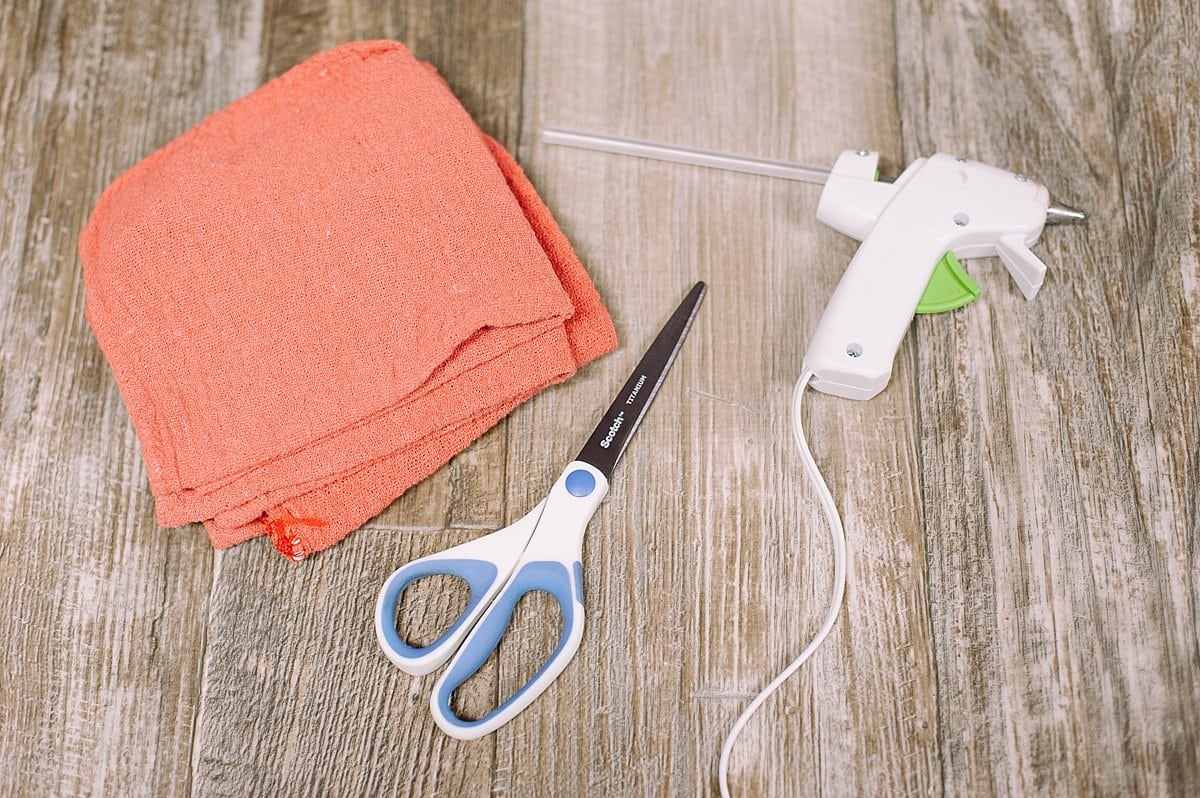 Step 2: Cut fabric into strips that are 1 to 2 inches wide.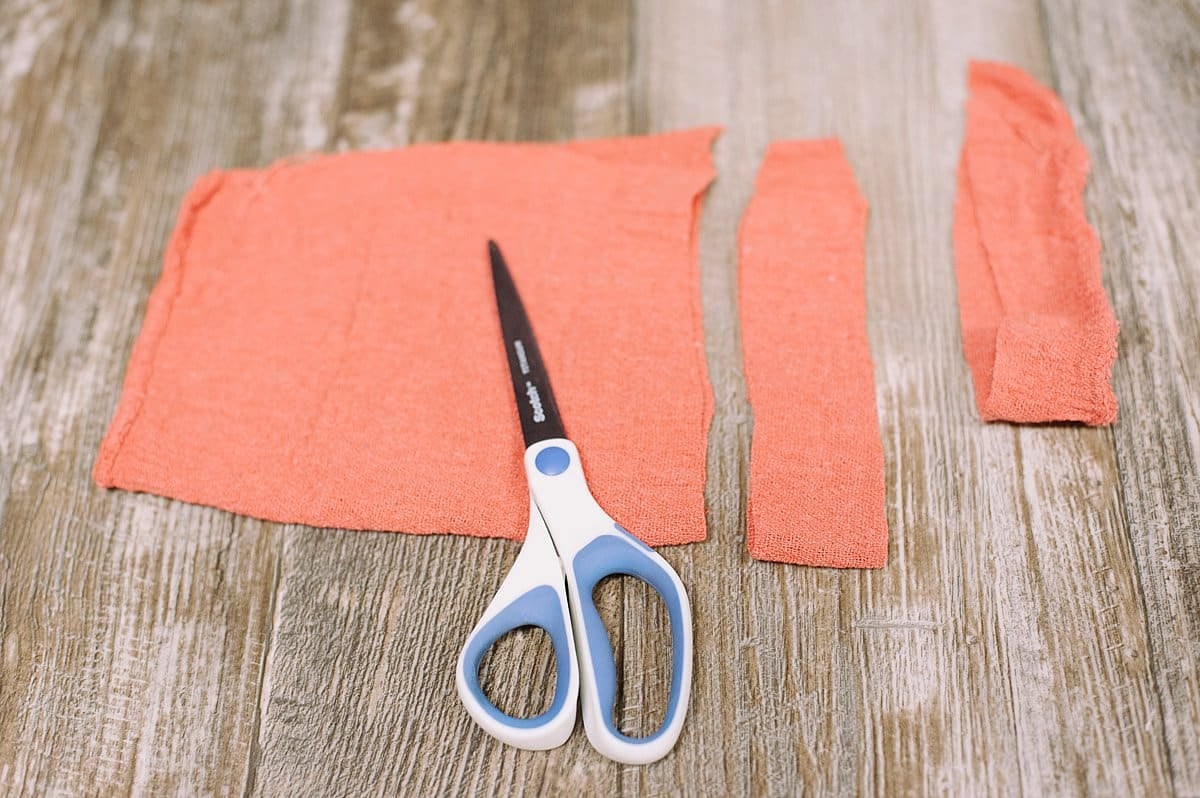 Step 3: Tie a knot in one end of a fabric strip.
This will become the center of your rosette.
Step 4: Dab hot glue on the side of the knot.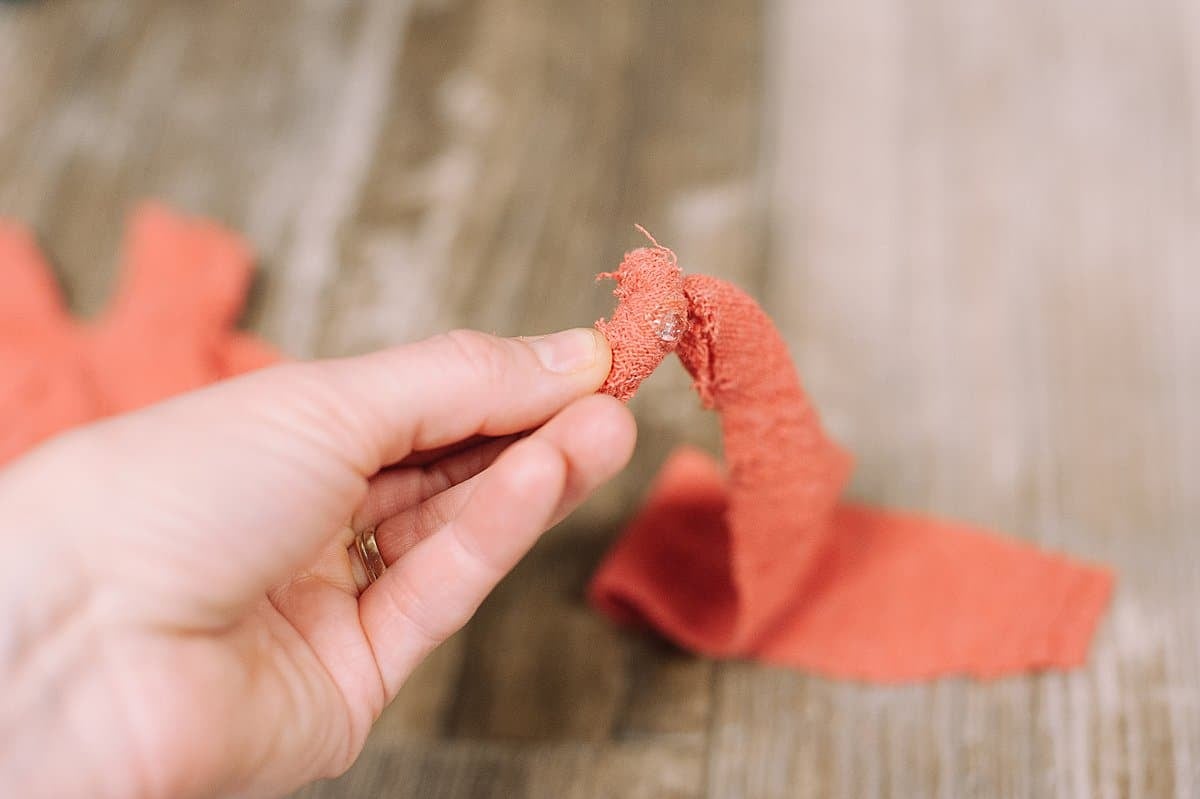 Step 5: Twist the fabric once and place it into the dab of hot glue.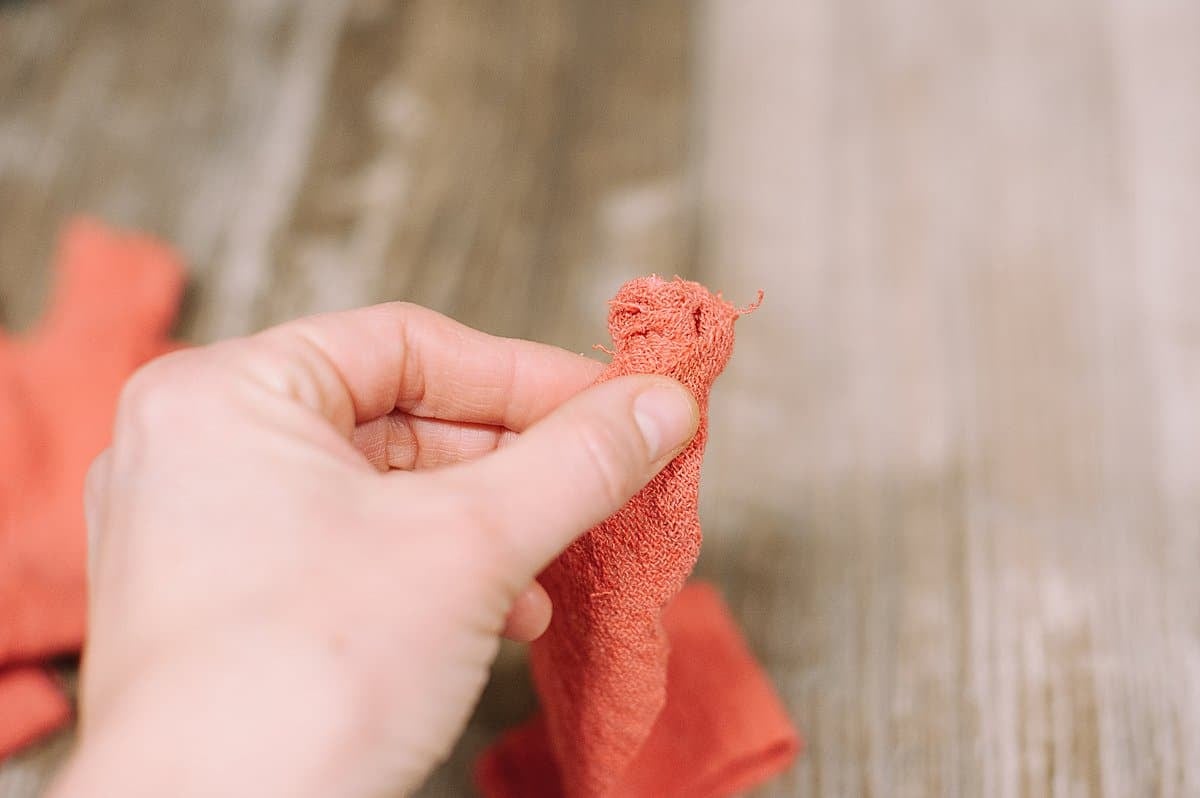 Step 6: Continue this process around the rosette: dab hot glue onto the side of the rosette, twist the fabric, and then place it into the hot glue and hold until it dries.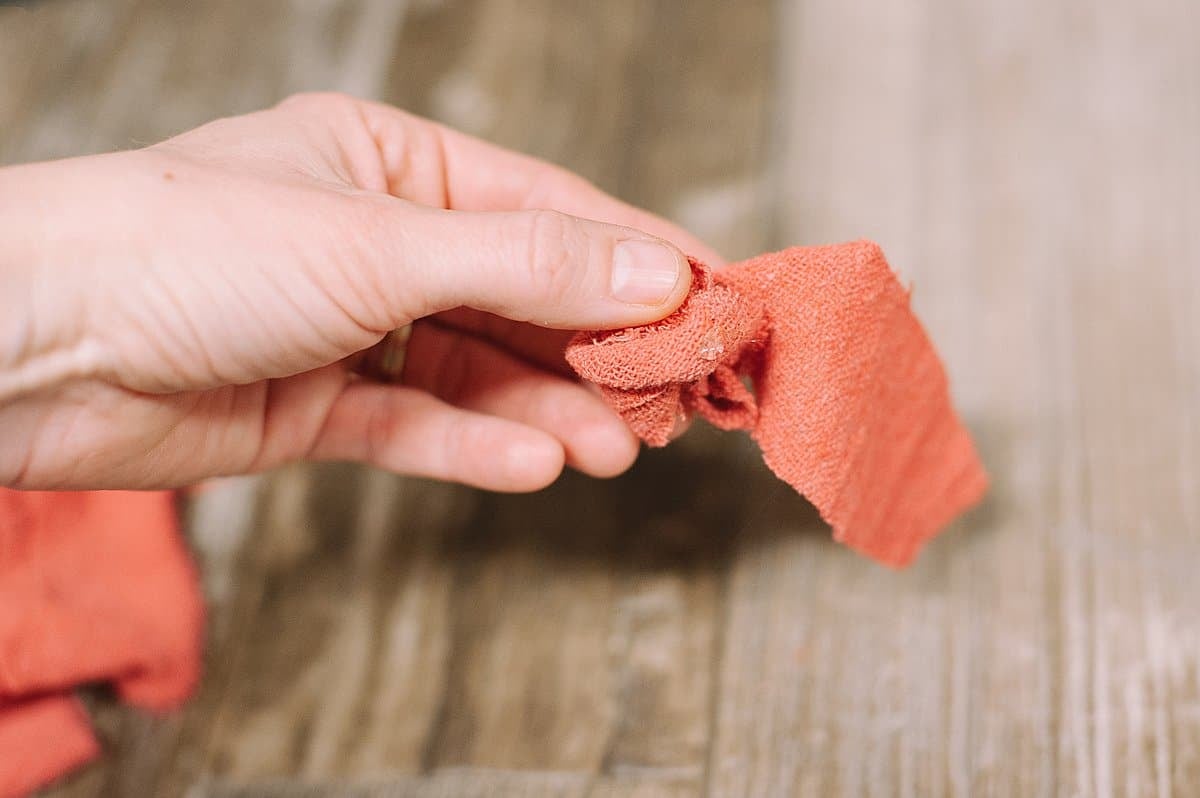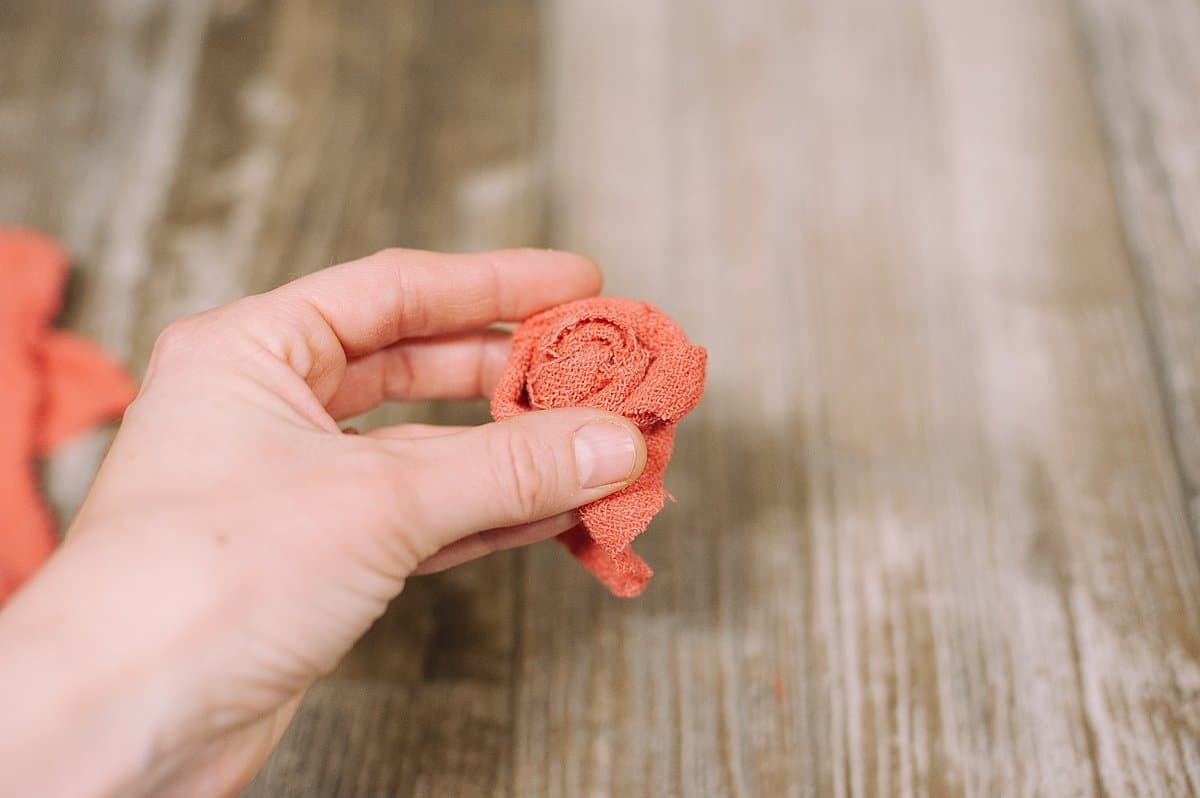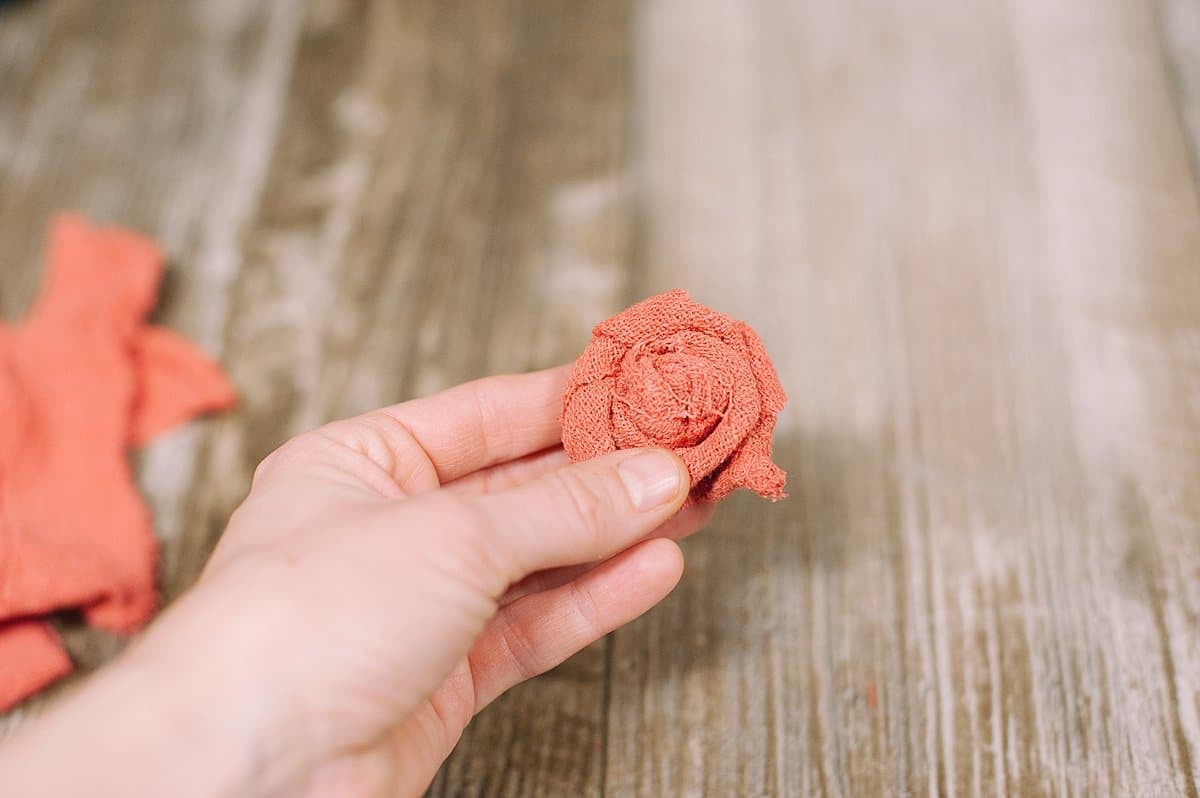 Add hot glue to the side of the rosette every inch, and keep twisting the fabric before you glue the next section to the side of the flower.
You can make the rosette as big or as small as you like.
NOTE: To finish off the rosette, see step 8 below.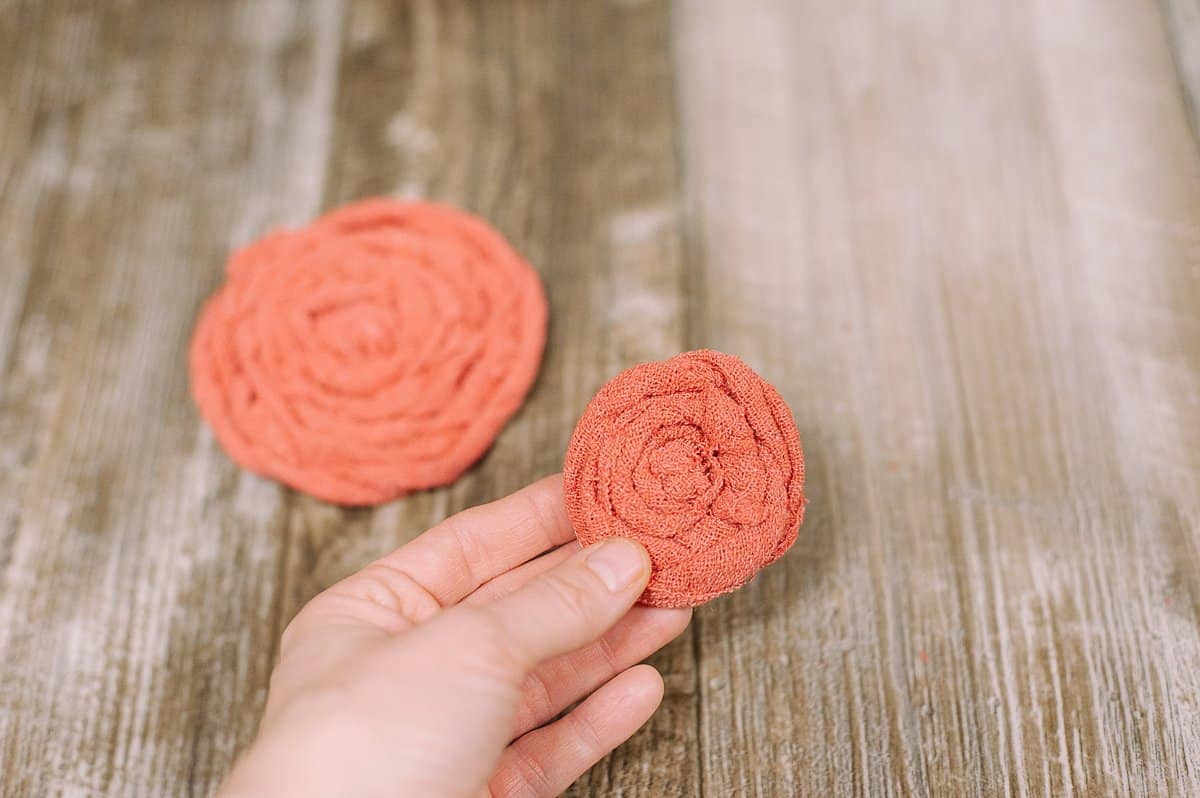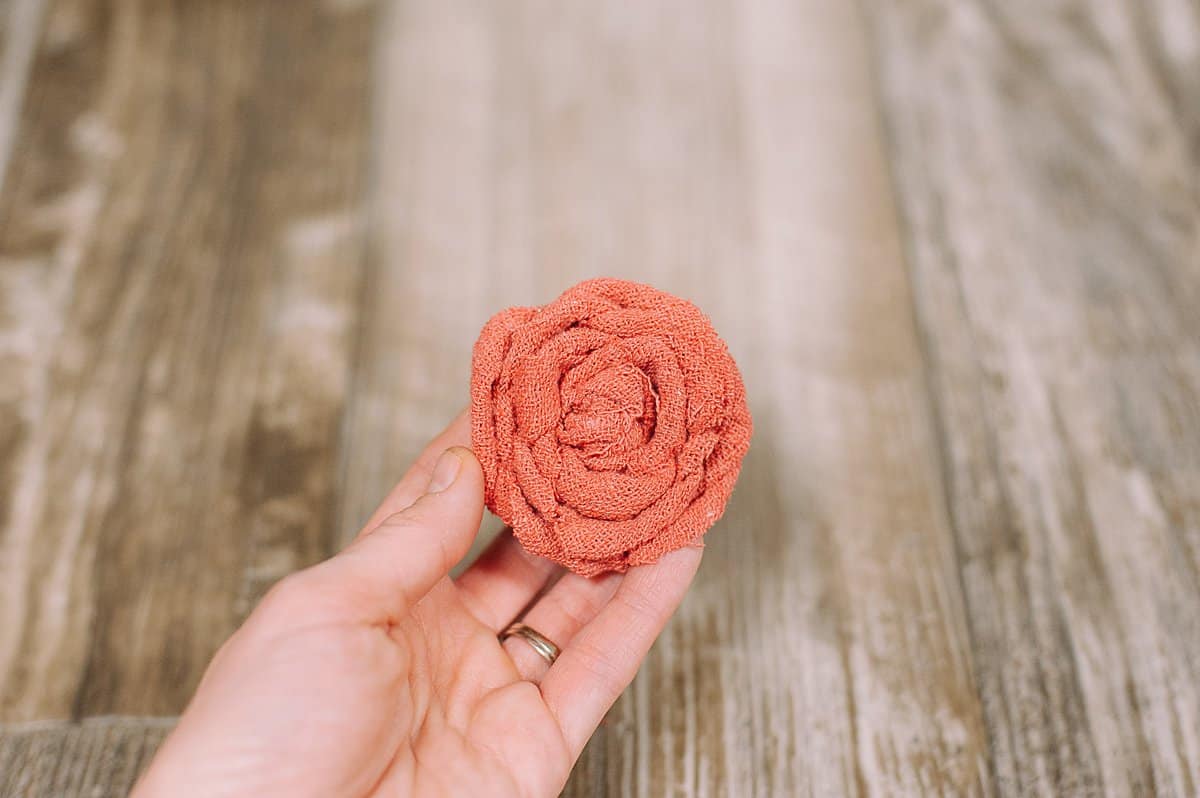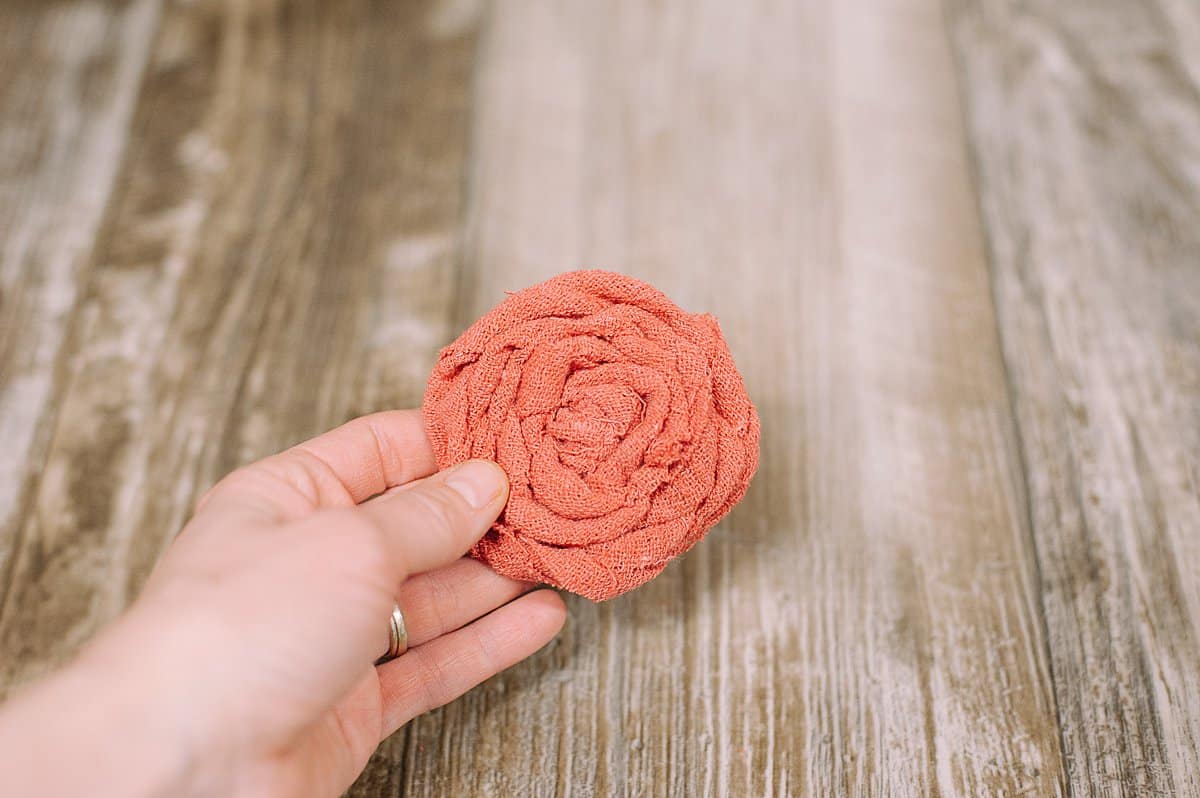 Step 7: If you are making a large rosette, you can glue shorter strips of fabric together into a long strip to make it easier for you.
That way, you don't have to start and stop a bunch of short strips.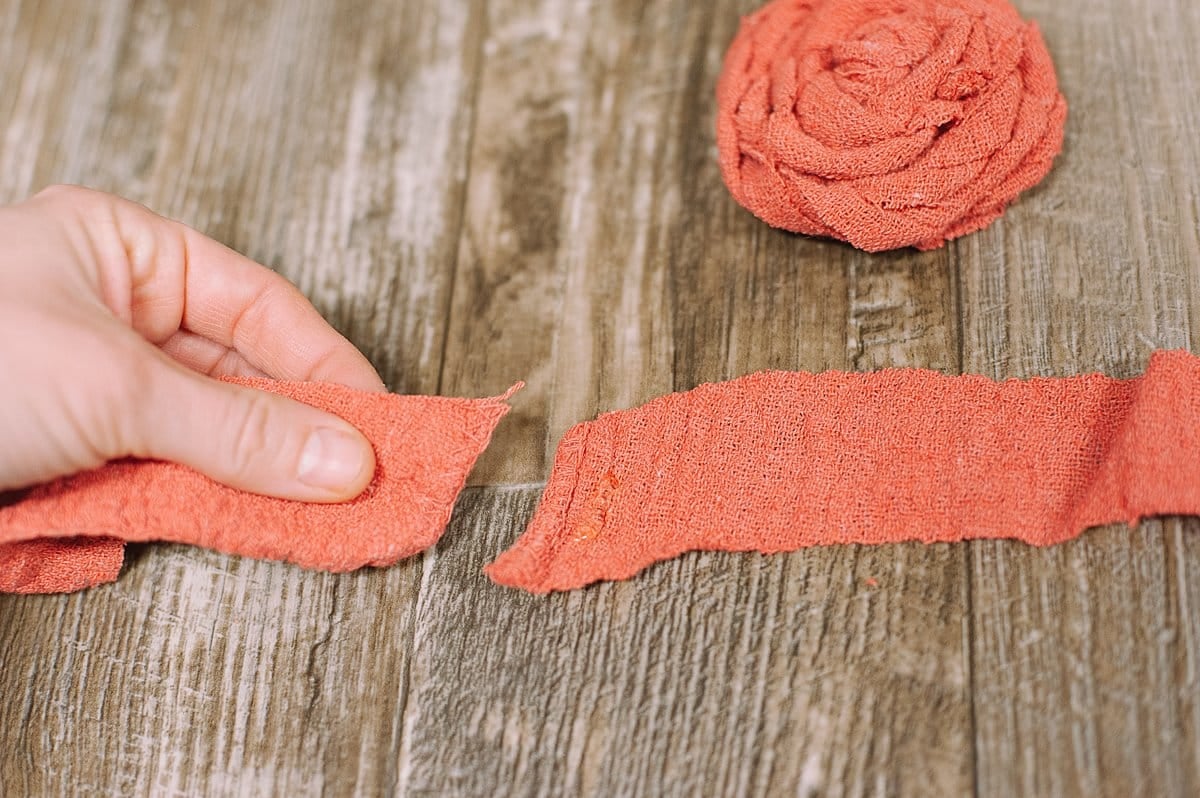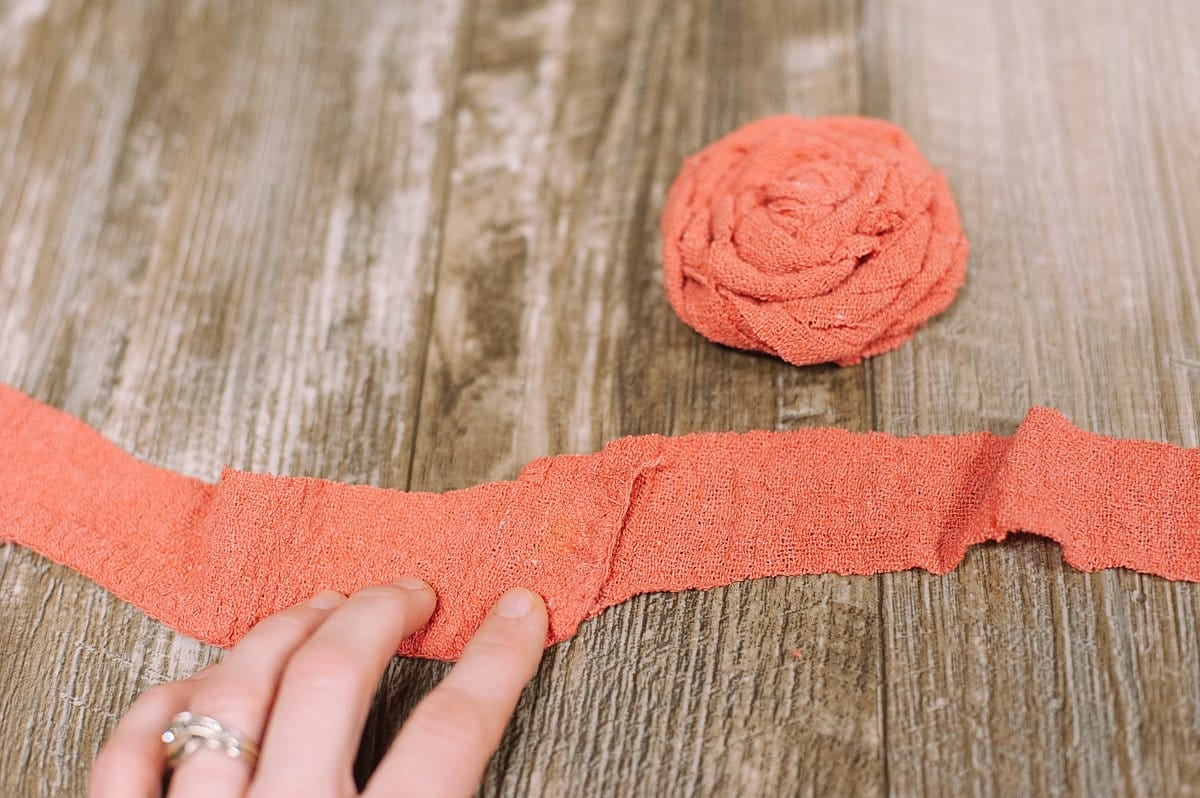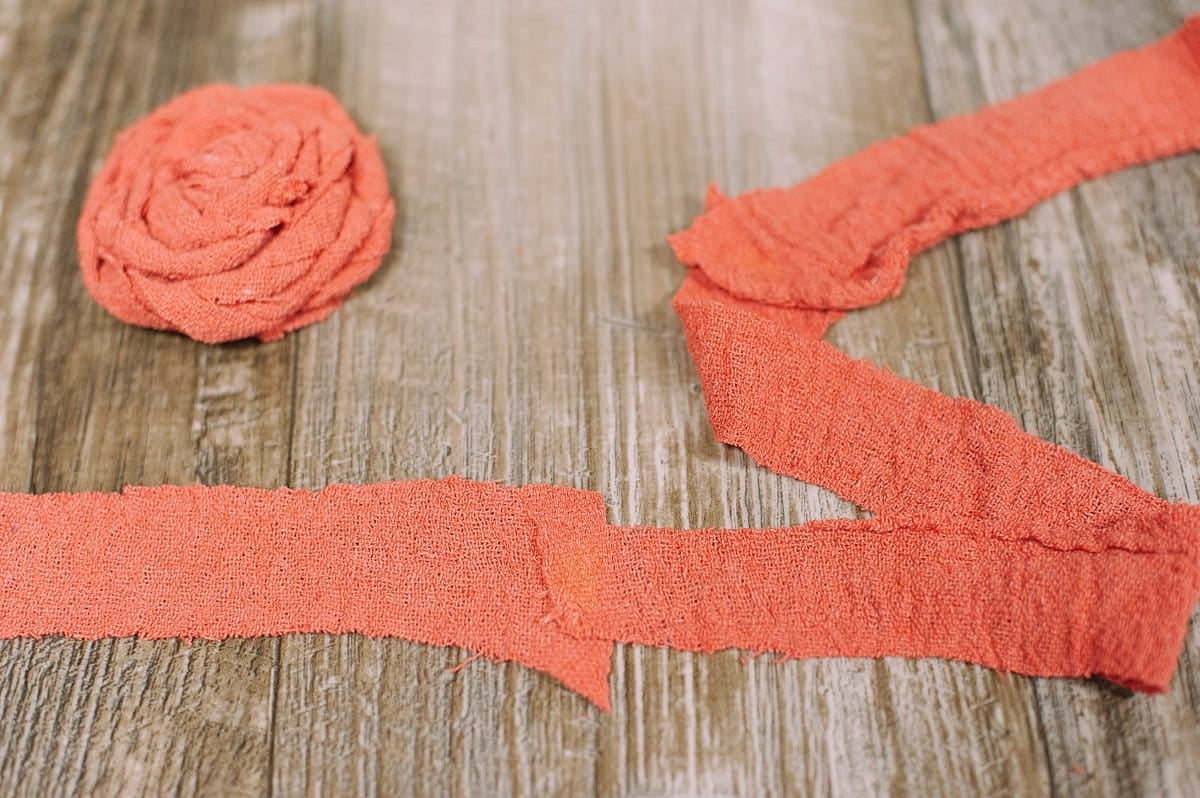 Continue to twist and glue the fabric strip to the side of the rosette until it's as big as you want it to be.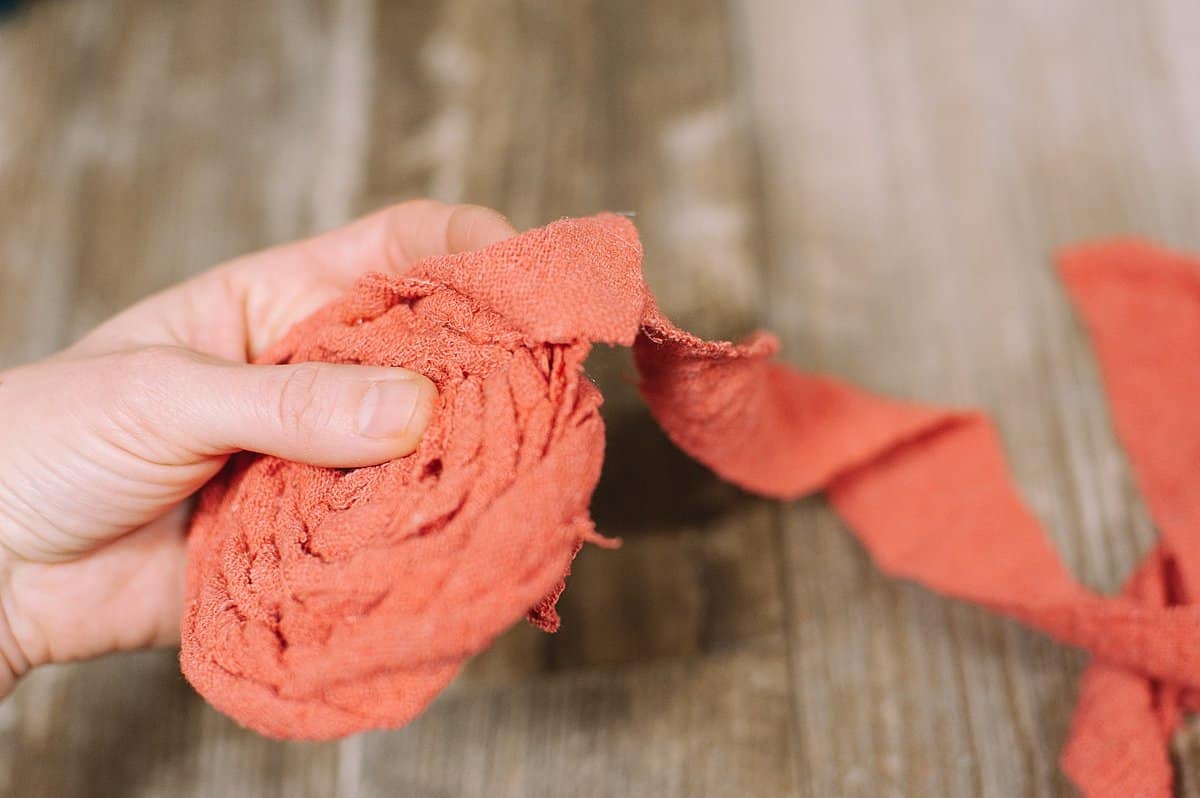 Step 8: When the rosette is as big as you want it to be, cut the fabric strip, leaving a small tail of the fabric.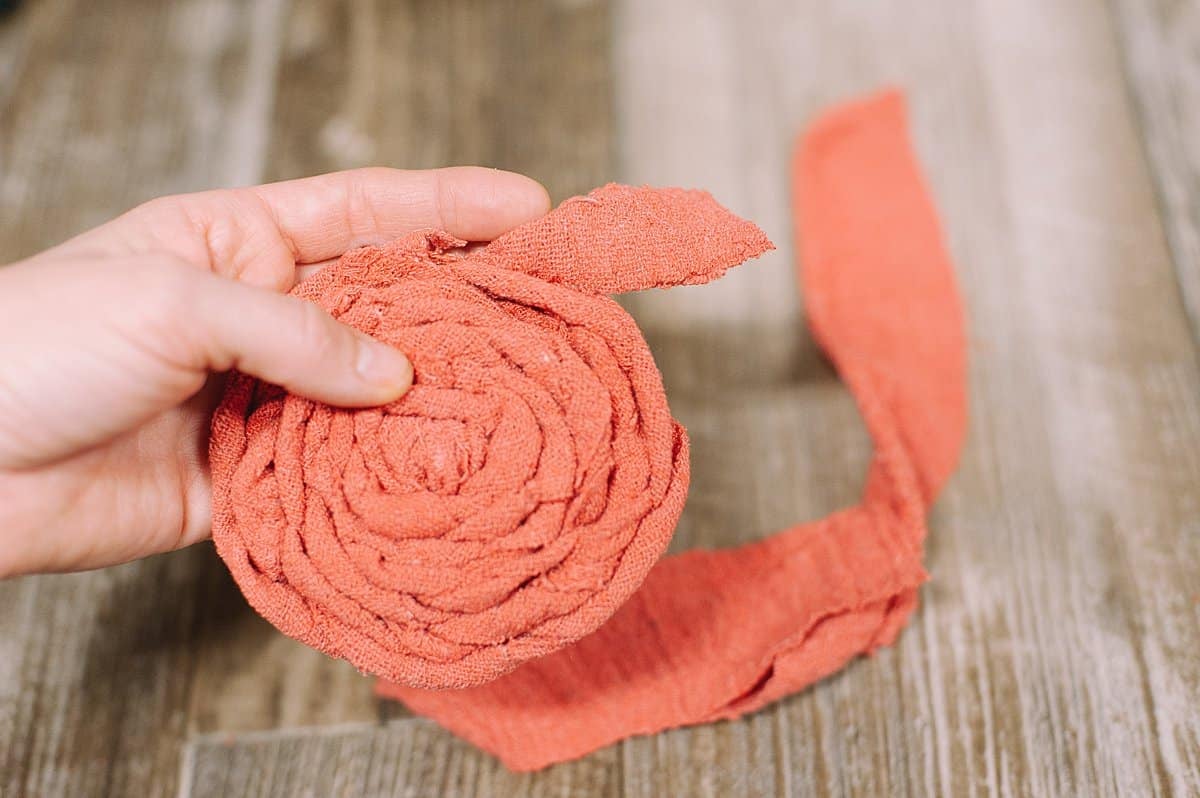 Turn the rosette over and put hot glue on the bottom side of the flower, near the fabric tail.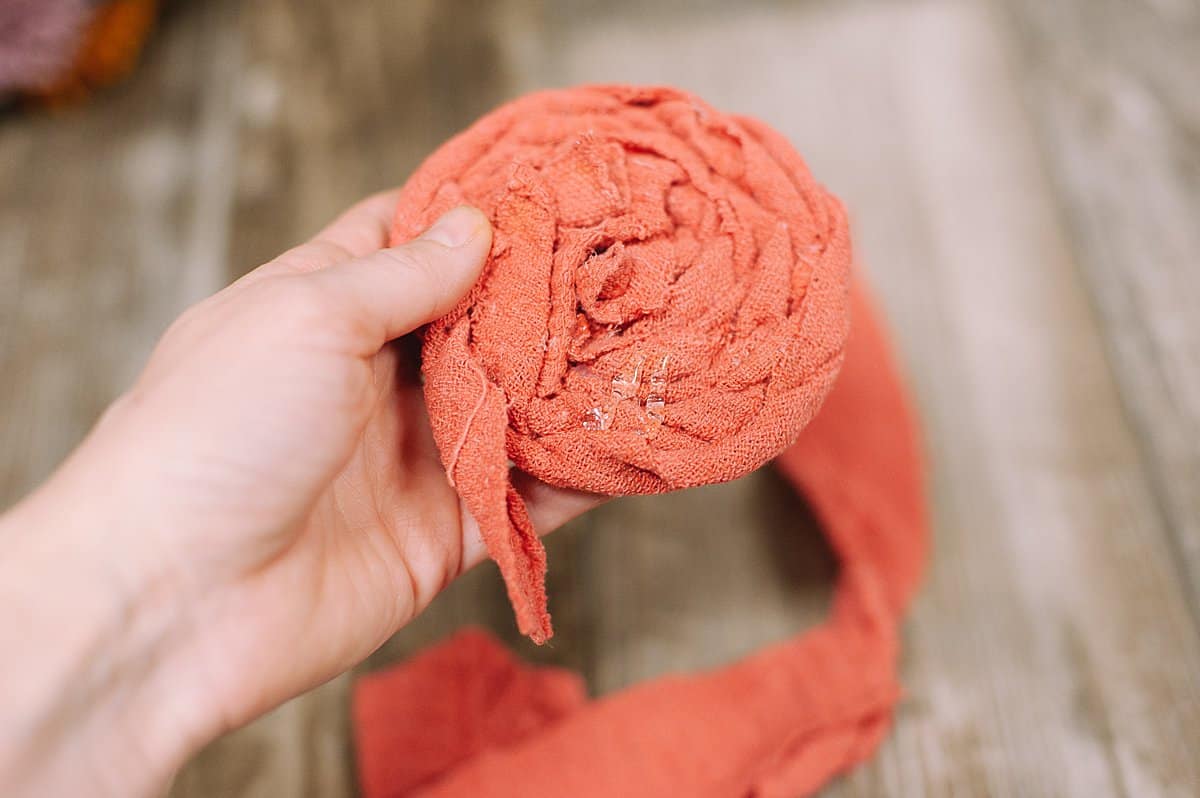 Push the fabric tail into the hot glue on the bottom of the rosette.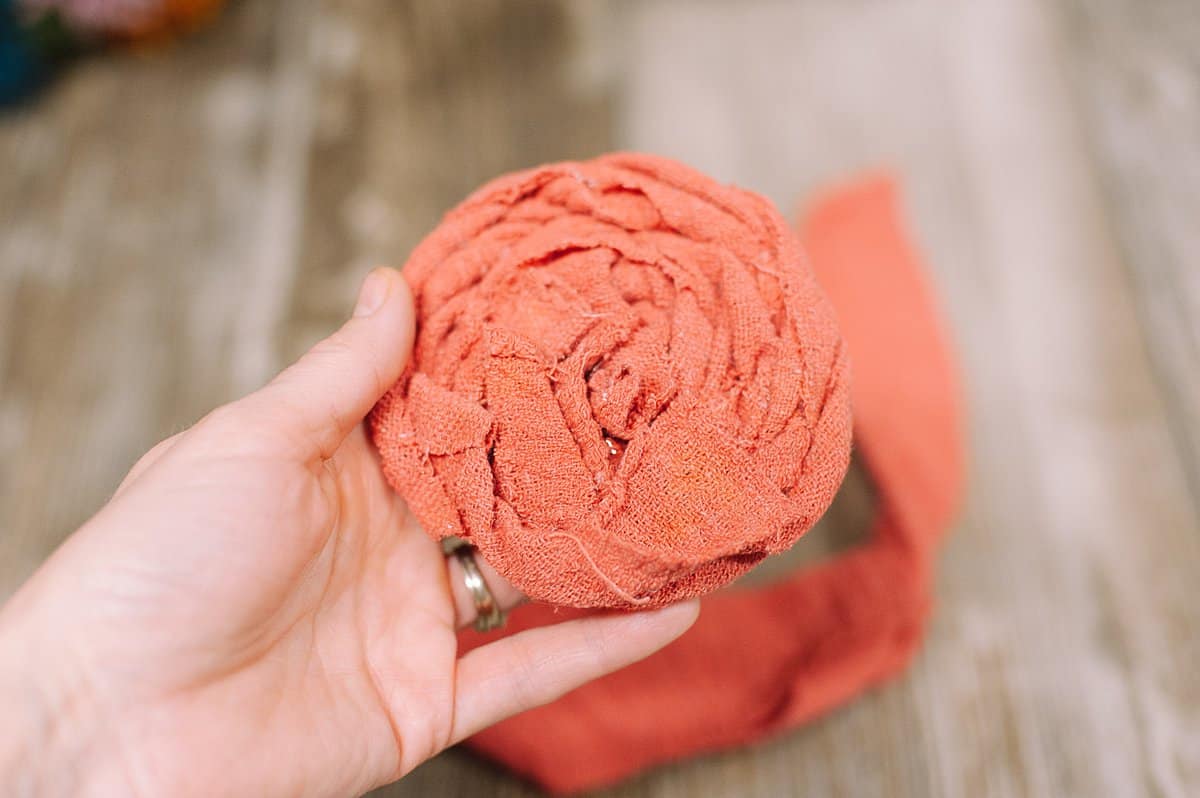 That's it!
The fabric rosette is done!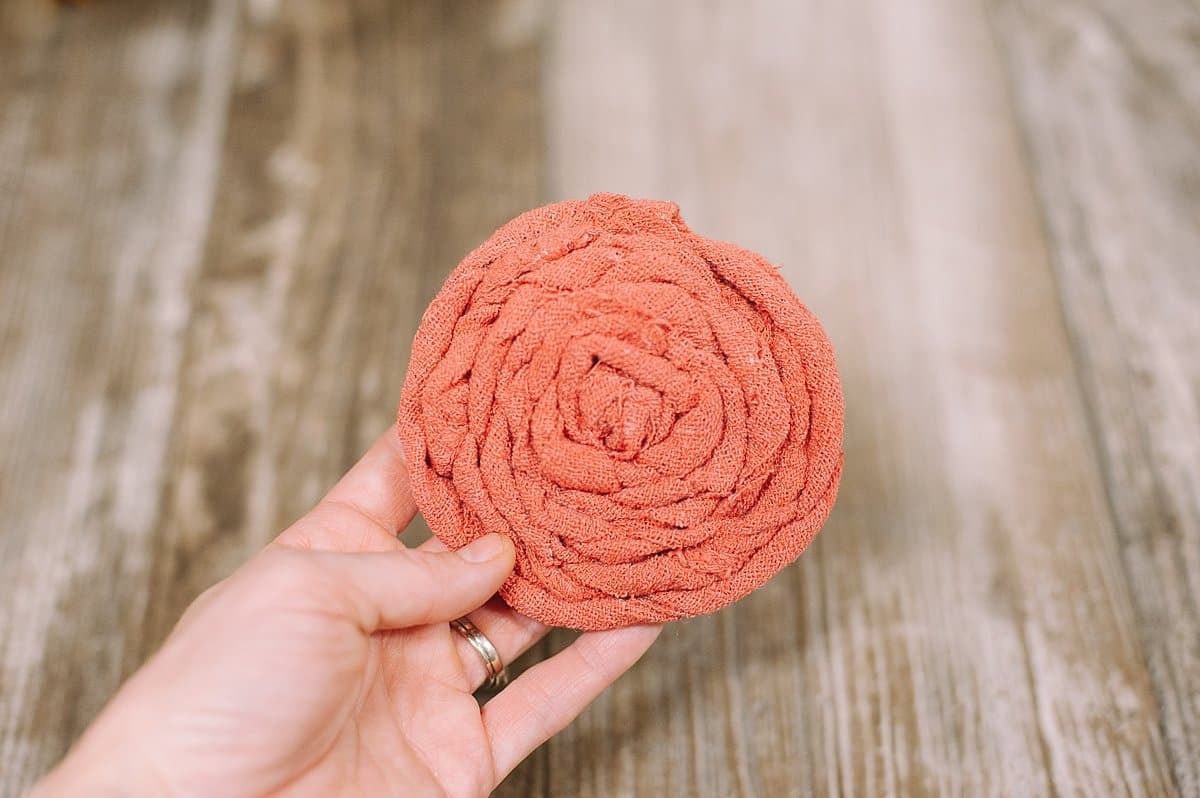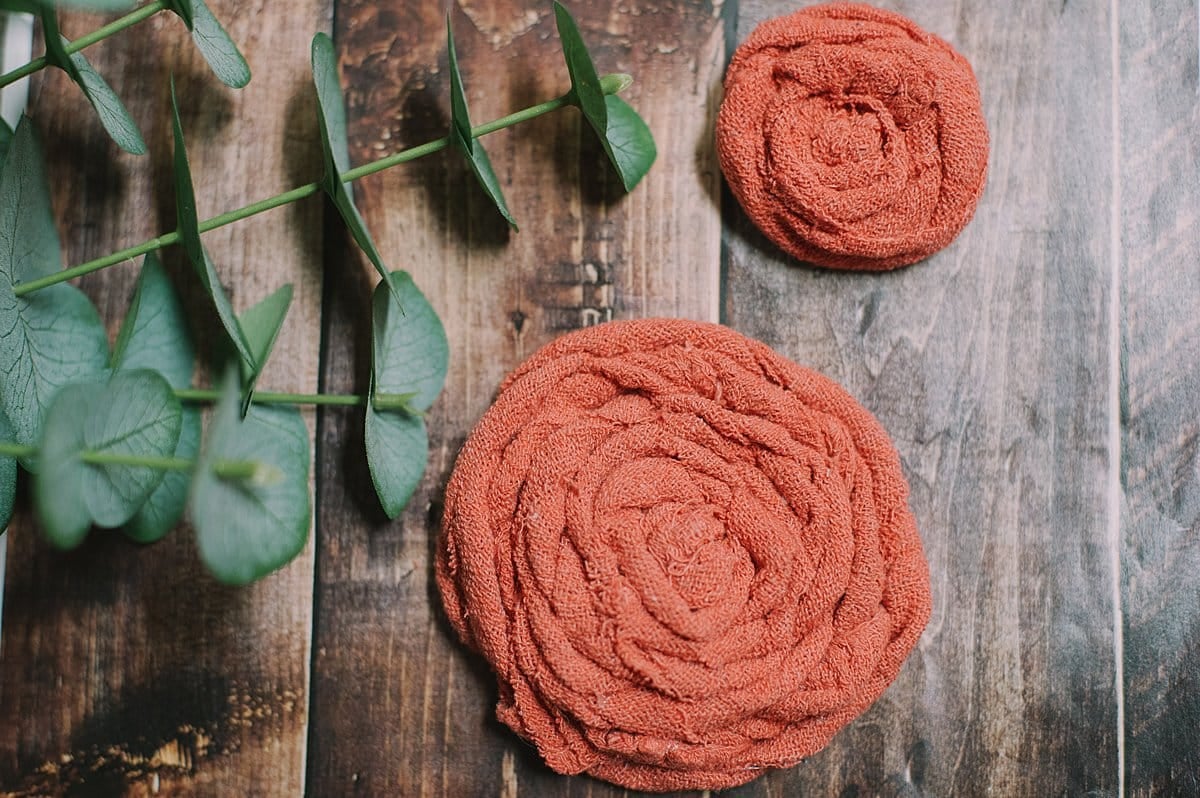 – – – – –
Fabric rosettes can be made with any type of fabric or ribbon, and you can make them as big or as little as you want!
They are beautiful for home decor on their own, rosettes make great ornaments, and they can be used in hair accessories or even jewelry too!
If you give this a try, I'd love to see what you make!