**These posts often contain affiliate links. Please see our disclosure policy for details.**
LEARN HOW TO MAKE EASY DIY POM POM ICE CREAM CONES, USING YARN POM POMS AND CONES MADE FROM RECYCLED TOILER PAPER ROLLS!
Once you start to brainstorm crafts to make from recycled toilet paper rolls, the ideas begin to flow.
We've used toilet paper tubes to make Feelings Buddies, TP Animals, a tassel garland, and three versions of paper flowers, all made with old toilet paper rolls.
Today, we're going to combine yarn pom poms made by hand with simple rolled "cones" made from toilet paper rolls to make darling little pom pom ice cream cones!
Let's get to work!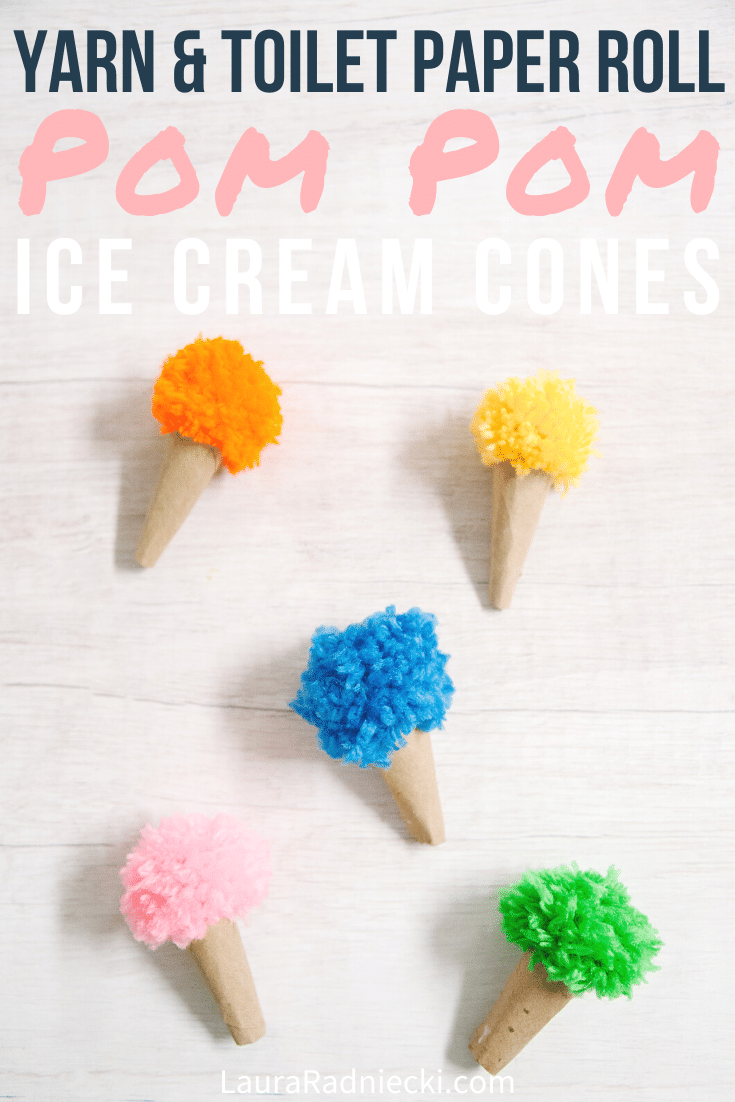 How to Make Pom Pom Ice Cream Cones | Toilet Paper Roll Crafts
Step 1. Gather Supplies.
Supplies Needed:
Toilet Paper Rolls
Yarn
Ice Cream Cone Templates – (Available free in The Resource Library)
Optional: Felt Balls (This makes another version: felt ball ice cream cones.)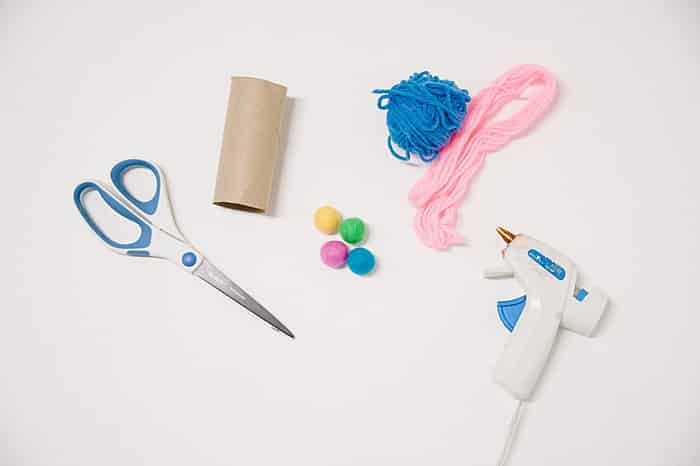 Step 2. Cut open a toilet paper tube into a rectangle, and cut out cone template shapes.
Take one toilet paper roll and cut it vertically, to make a rectangle.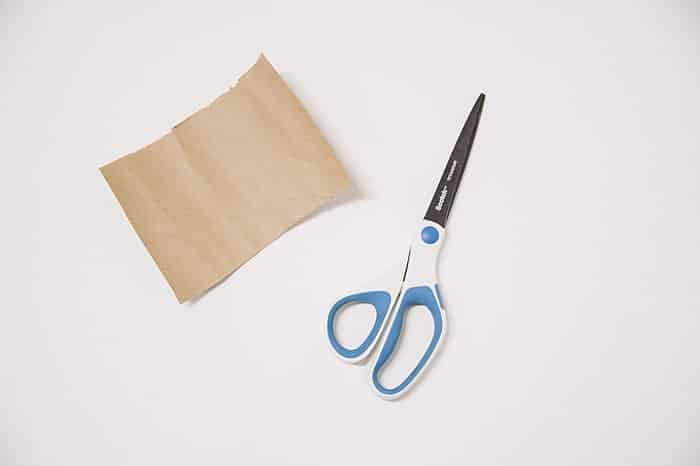 Print the Ice Cream Cone Templates available for free in the resource library, and use them to cut out cones from the toilet paper tube.
You should be able to get 2 ice cream cones per toilet paper tube.
There are TWO different cone options.
The first is a "waffle cone" shape, where the back of the cone is higher than the front.
The second is a "sugar cone," where the top of the cone is even, front to back.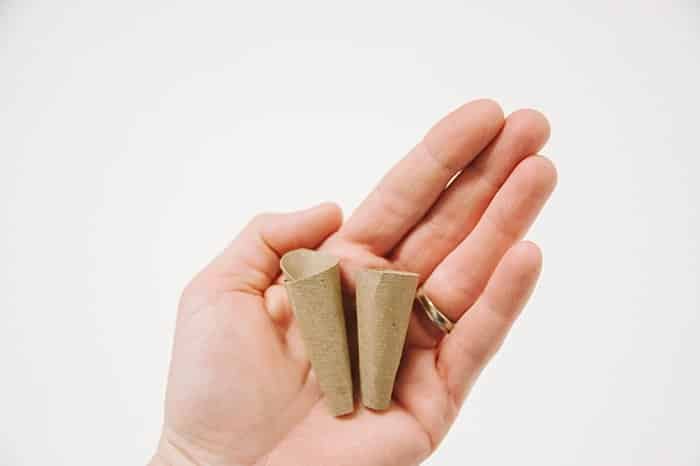 Step 3. Roll cone pieces into cone shapes and hot glue to secure.
Carefully roll the cones up to create an ice cream cone shape.
Since toilet paper rolls are made of cardboard, they can be a little tricky to manipulate and roll just so.
But this is a handmade project, so no perfection here!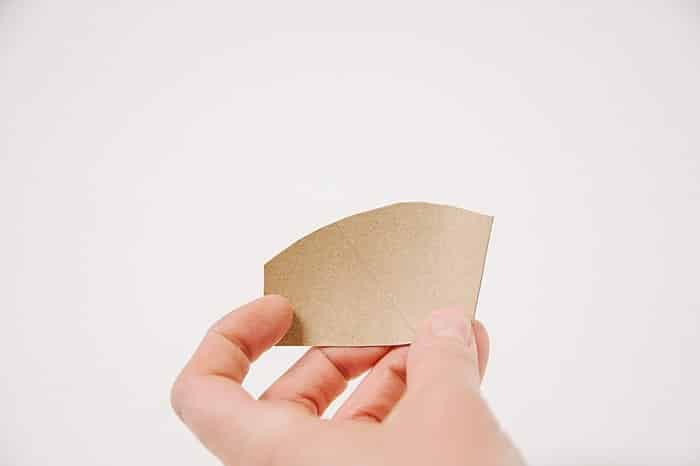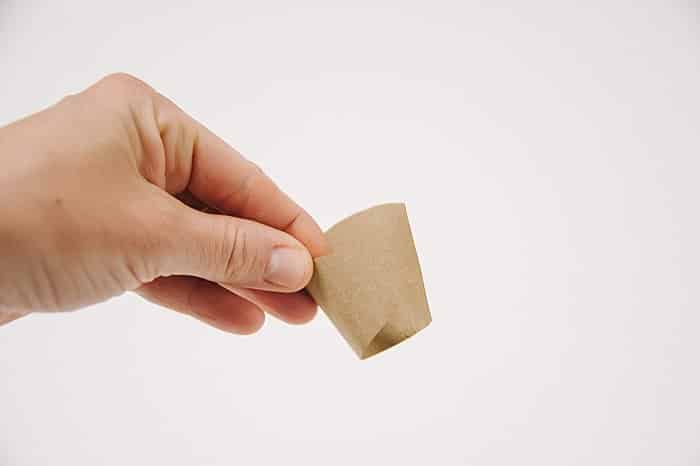 Once you get the cone template rolled into a cone shape, put a line of hot glue on one side.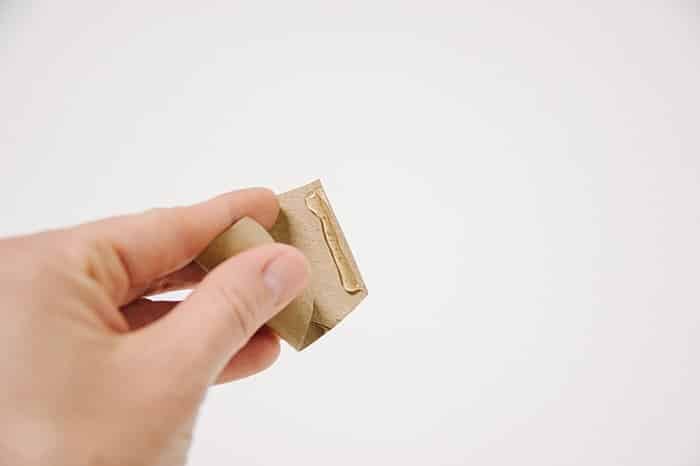 Roll the cone closed and hold in place while the hot glue dries.
The "sugar cone" is finished!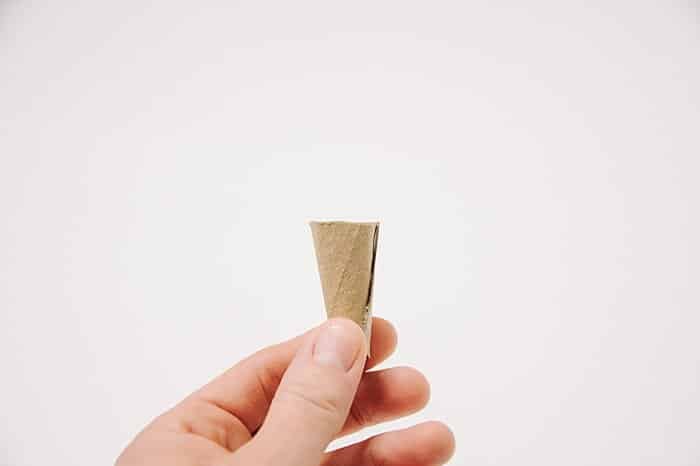 Follow the same steps for the waffle cone template, but this cone will have a higher back than front.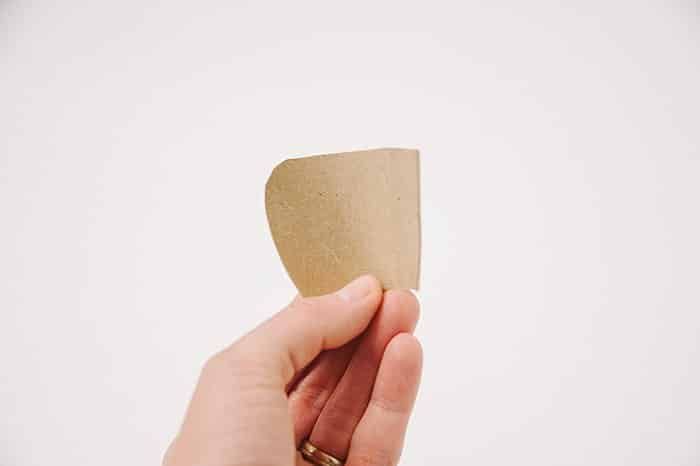 Once you get it rolled into shape, hot glue it closed and hold secure while it dries.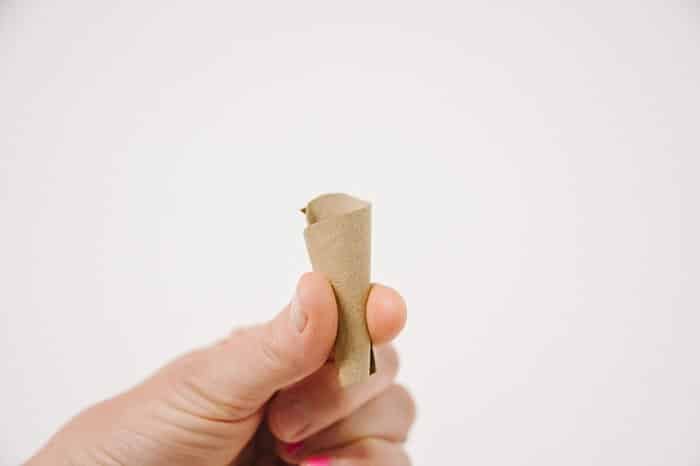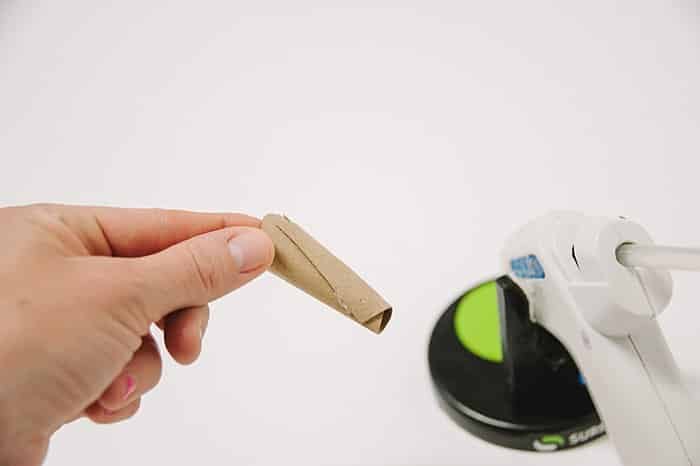 You now have a waffle cone and a sugar cone from one tube of a toilet paper roll!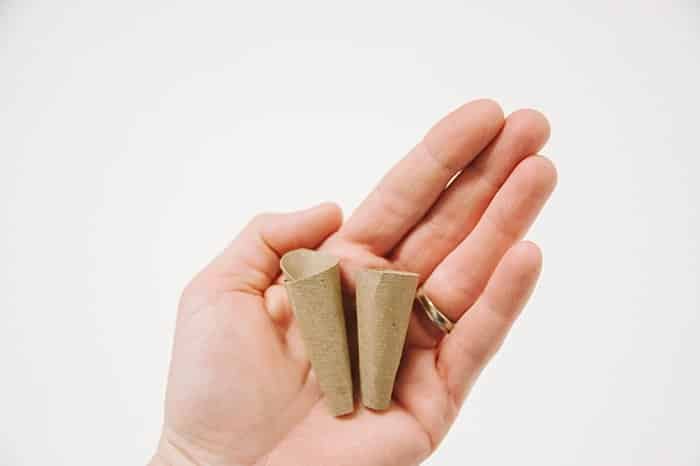 Step 4. For FELT BALL ICE CREAM CONES: hot glue felt balls onto tops of cones.
If you are making felt ball ice cream cones, you are ready to hot glue a felt ball onto the top of your ice cream cone.
I found the waffle cones work better for felt ball ice cream cones.
They cradle the 20mm felt balls best.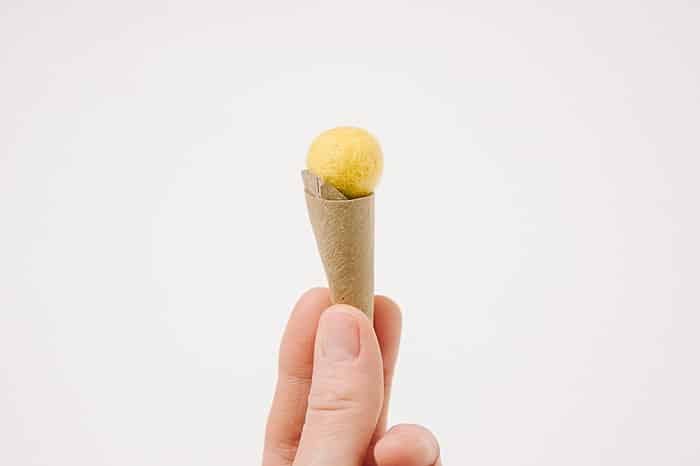 But you can use the sugar cone option with a felt ball too.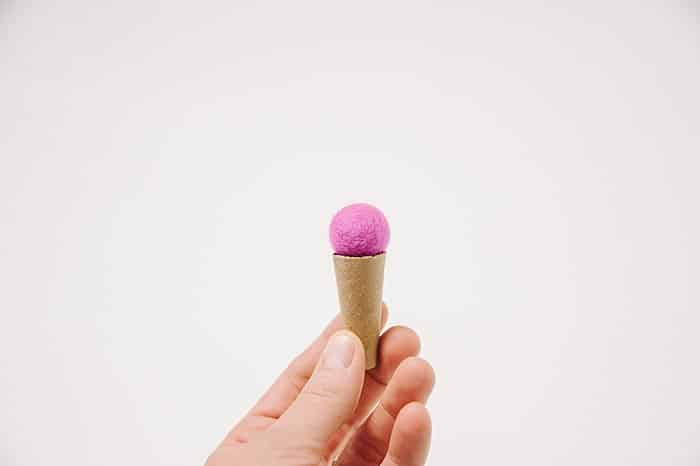 Here's a set of teeny, tiny felt ball ice cream cones!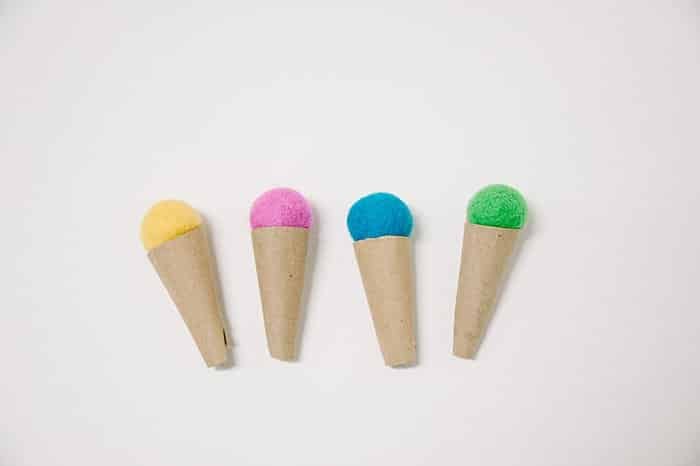 Step 5. For POM POM ICE CREAM CONES: make yarn pom poms.
Using either a pom pom maker or my in-depth tutorial on how to make yarn pom poms by hand, make small pom poms for the tops of the ice cream cones.
Here is a very abbreviated look at how to make the pompoms by hand, but if you need detailed instructions, check out HOW TO MAKE YARN POM POMS BY HAND before continuing on.
A) Cut small section of yarn.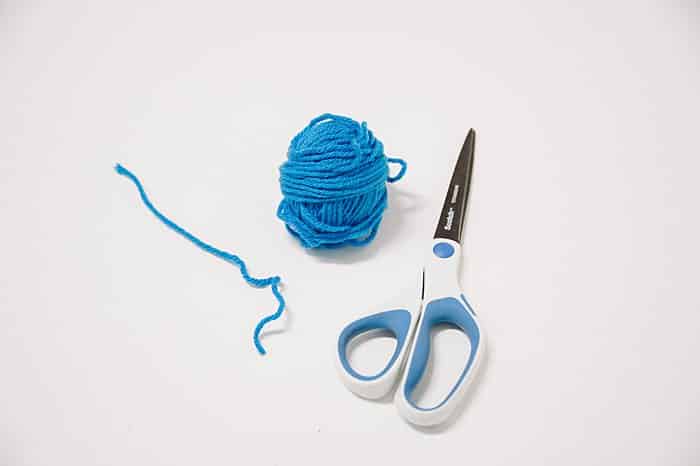 B) Slip section of yarn in between the two fingers you'll use to wrap yarn. Leave it there.
C) Wrap yard around tips of TWO fingers 50 times.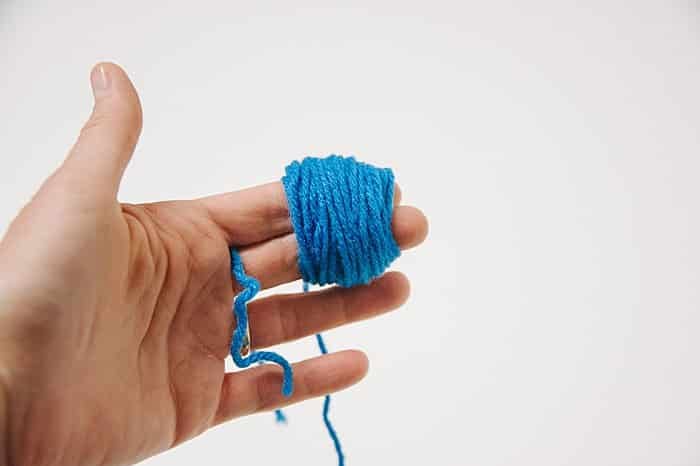 D) Use the small section of yarn to tie around the yarn bundle, removing it from your fingers and then pulling tight and knotting it to secure.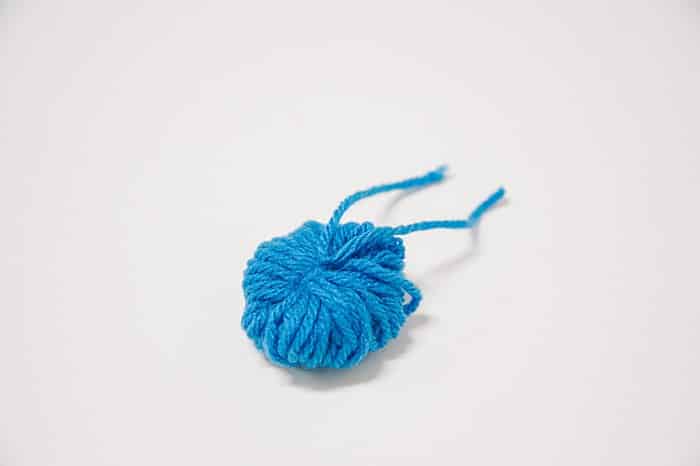 E) Cut the loops free, all around the edges of the pom pom.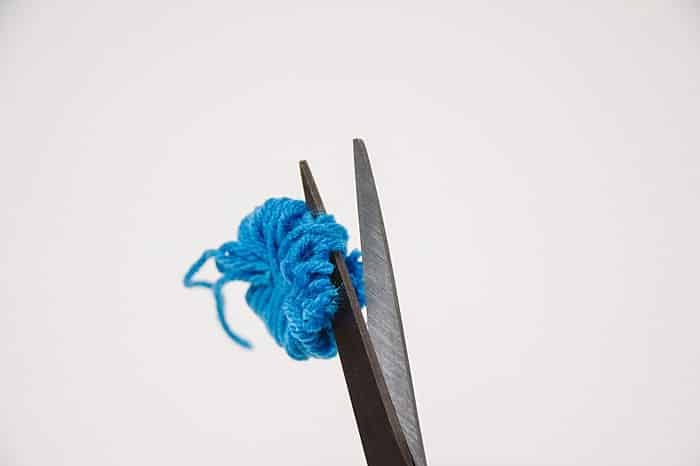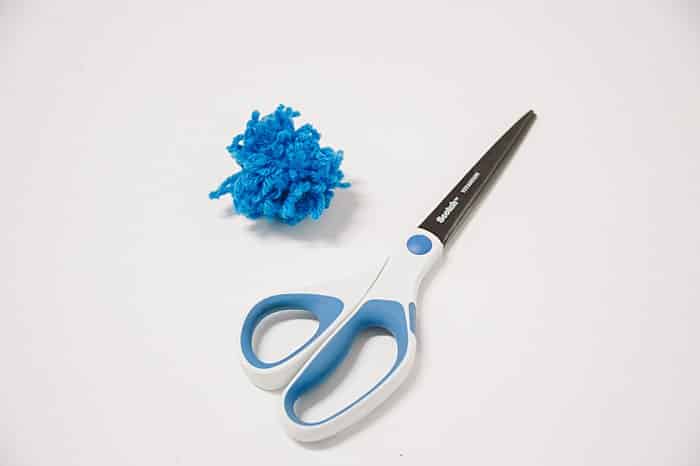 F) Trim pom pom into a neat ball shape. Done!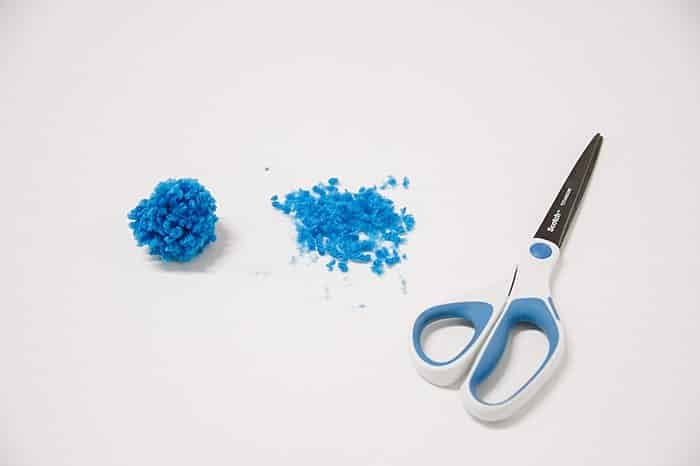 Step 6. Hot glue yarn pom pom to the top of cardboard cone.
Now you're ready to hot glue the finished pom pom to the top of the cone.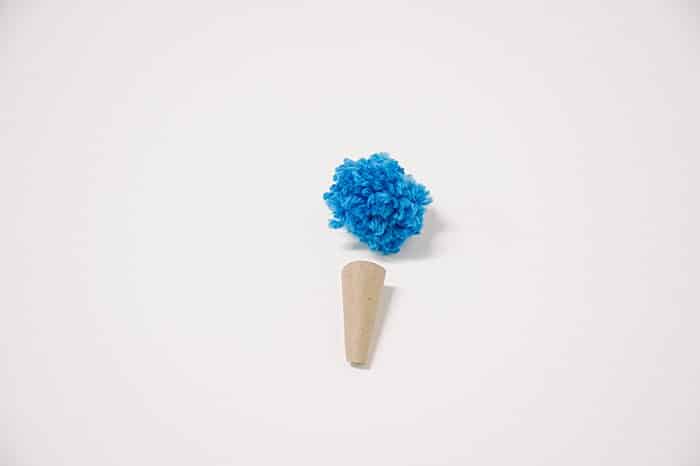 Put hot glue inside the top of the cone.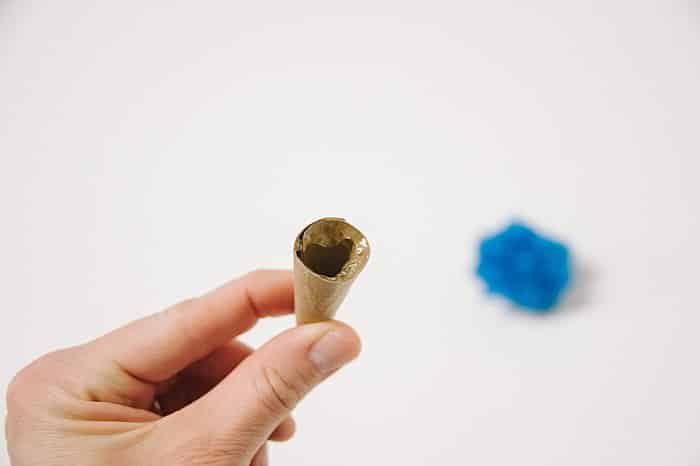 Put pom pom into place, and turn upside down.
Hot glue dries so fast; turning it upside down might not be necessary.
But I figure if any glue were to run while it dries, I'd rather have it run into the yarn to help secure it, than run down the cone and go to waste.
Next two photos below: this is the "sugar cone" version, with a yarn pom pom. I think the sugar cone works best for the pom pom because of the even top.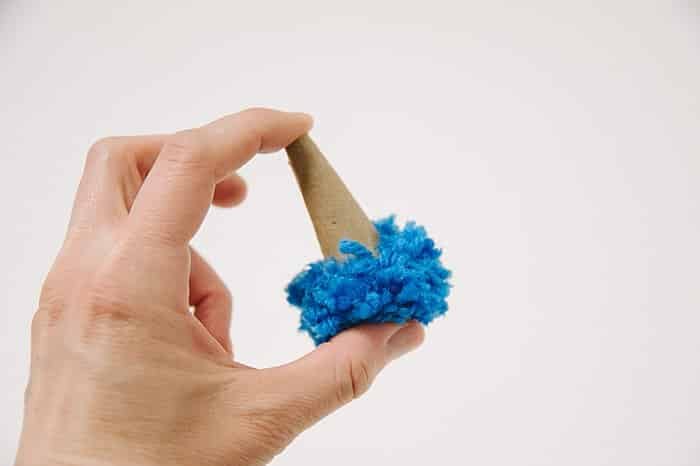 You can use the "waffle cone" with the yarn pom pom but the higher back/lower front shape of the cone makes it harder to secure.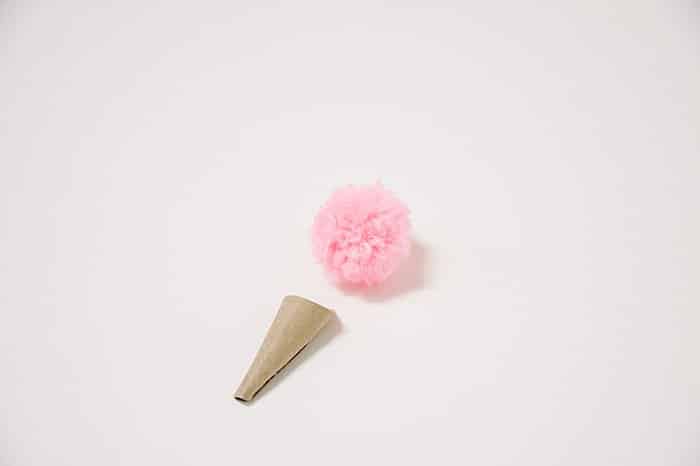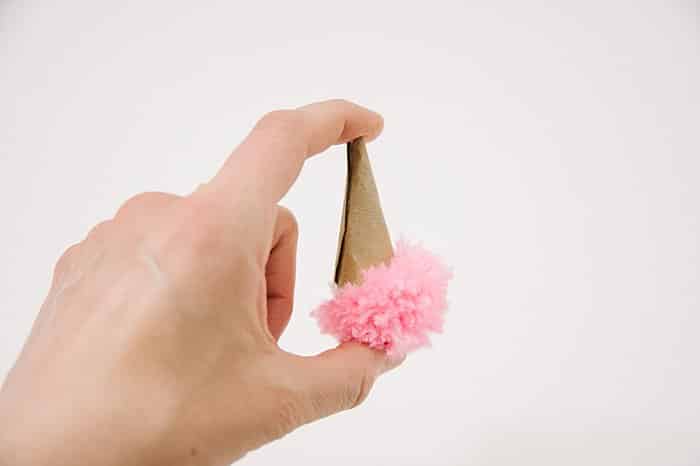 Step 7. Repeat for all of your cones and all of your ice cream pom poms (or felt ball) tops!
Continue gluing the cones into shape, and adding either a pom pom or felt ball "ice cream" to the top.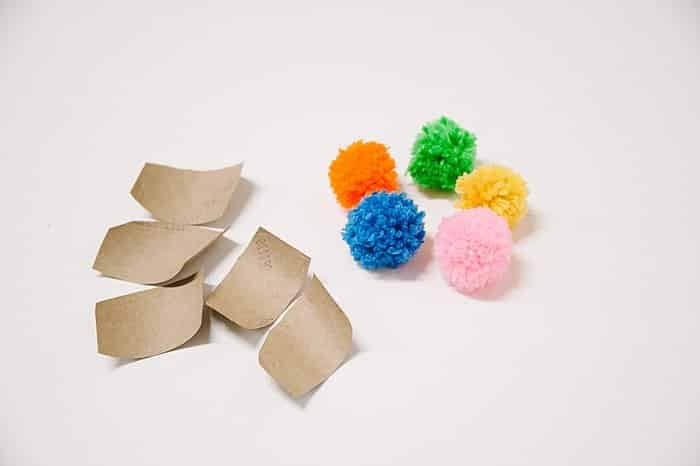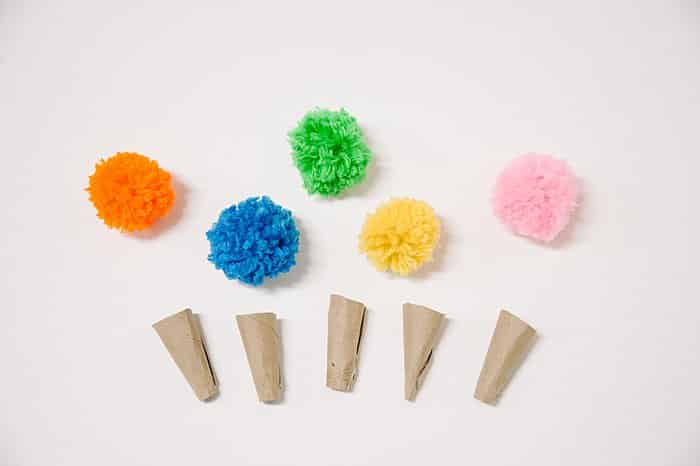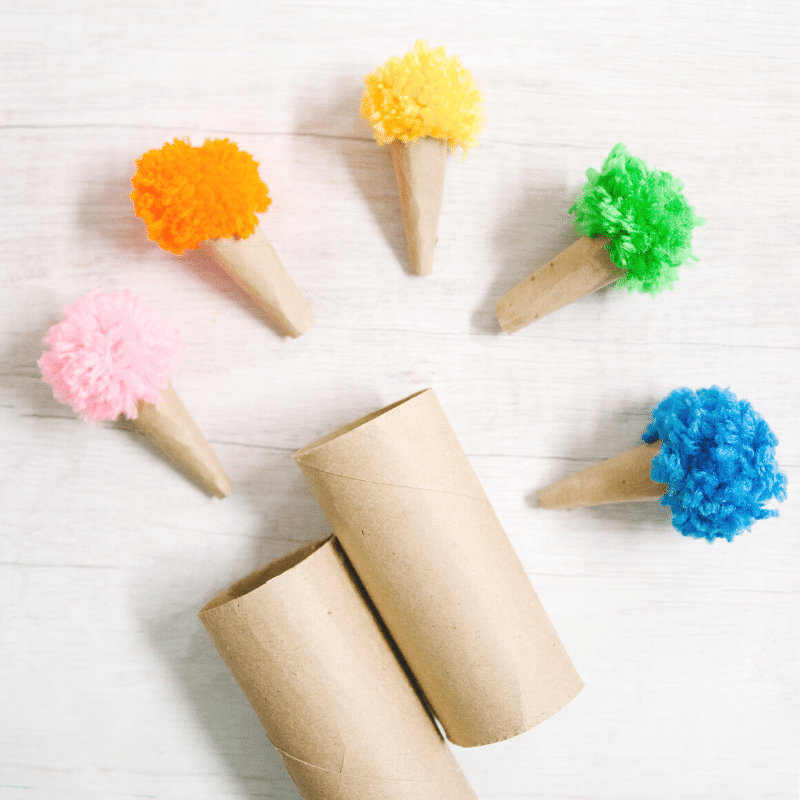 It is such a simple craft and yet they are SO darn cute!
With yarn to make the pom poms, plus toilet paper tubes, scissors and hot glue, you can easily make a batch of pompom ice cream cones, and you'll be brainstorming other ways to use them too!
– – – – –
Save the idea for later by pinning the photo below to Pinterest!