**These posts often contain affiliate links. Please see our disclosure policy for details.**
Craft your own festive Pom Pom Pinecone Christmas Trees with our simple tutorial! Elevate your holiday decor this season.
We love pinecones for all kinds of craft ideas, but there's something special about using pine cones during the Christmas season!
Today, we are going to use a large pinecone, and hot glue pom poms to the ends to make a unique Christmas tree!
Here's how to do it!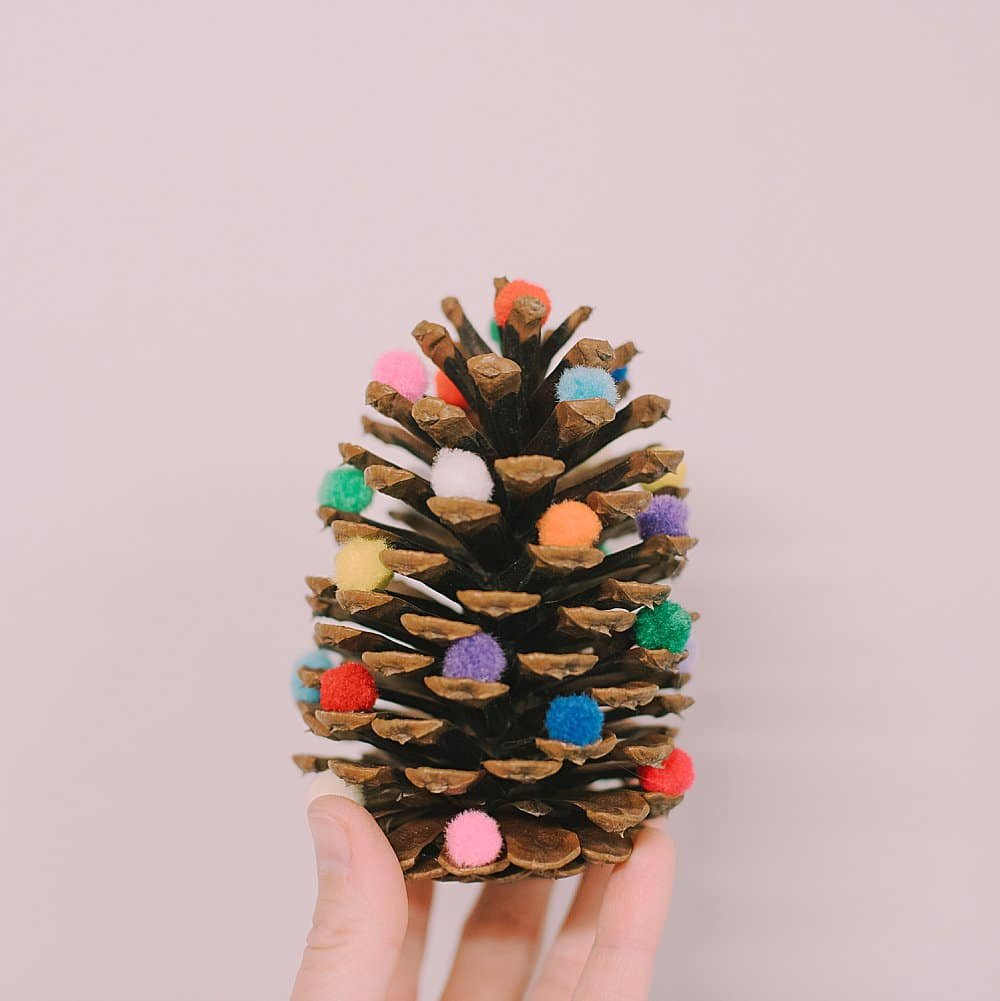 DIY Pom Pom Pinecone Christmas Trees
Step 1. Gather Supplies.
Supplies Needed: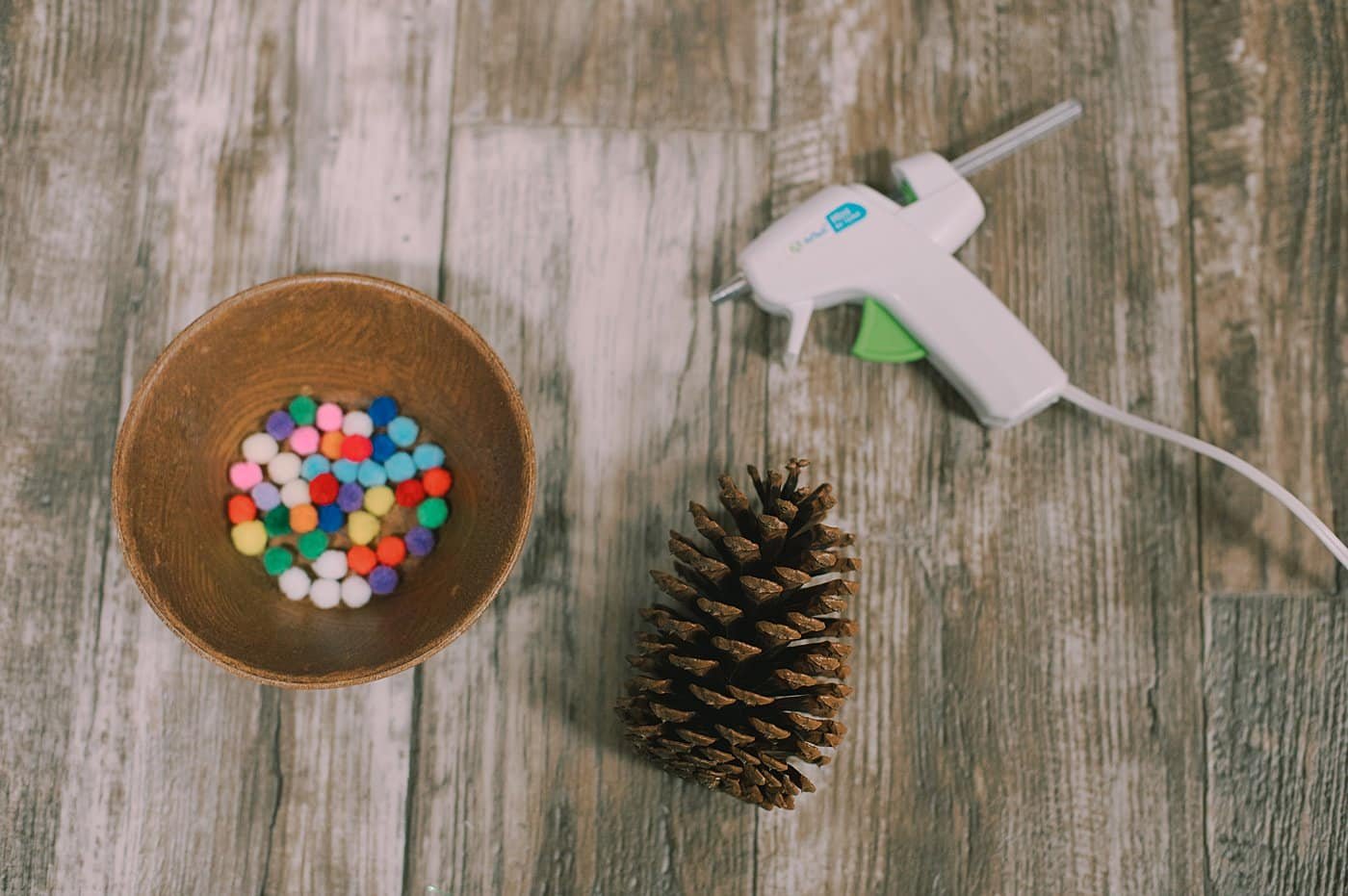 Step 2. Hot glue pompoms onto the ends of the pinecone.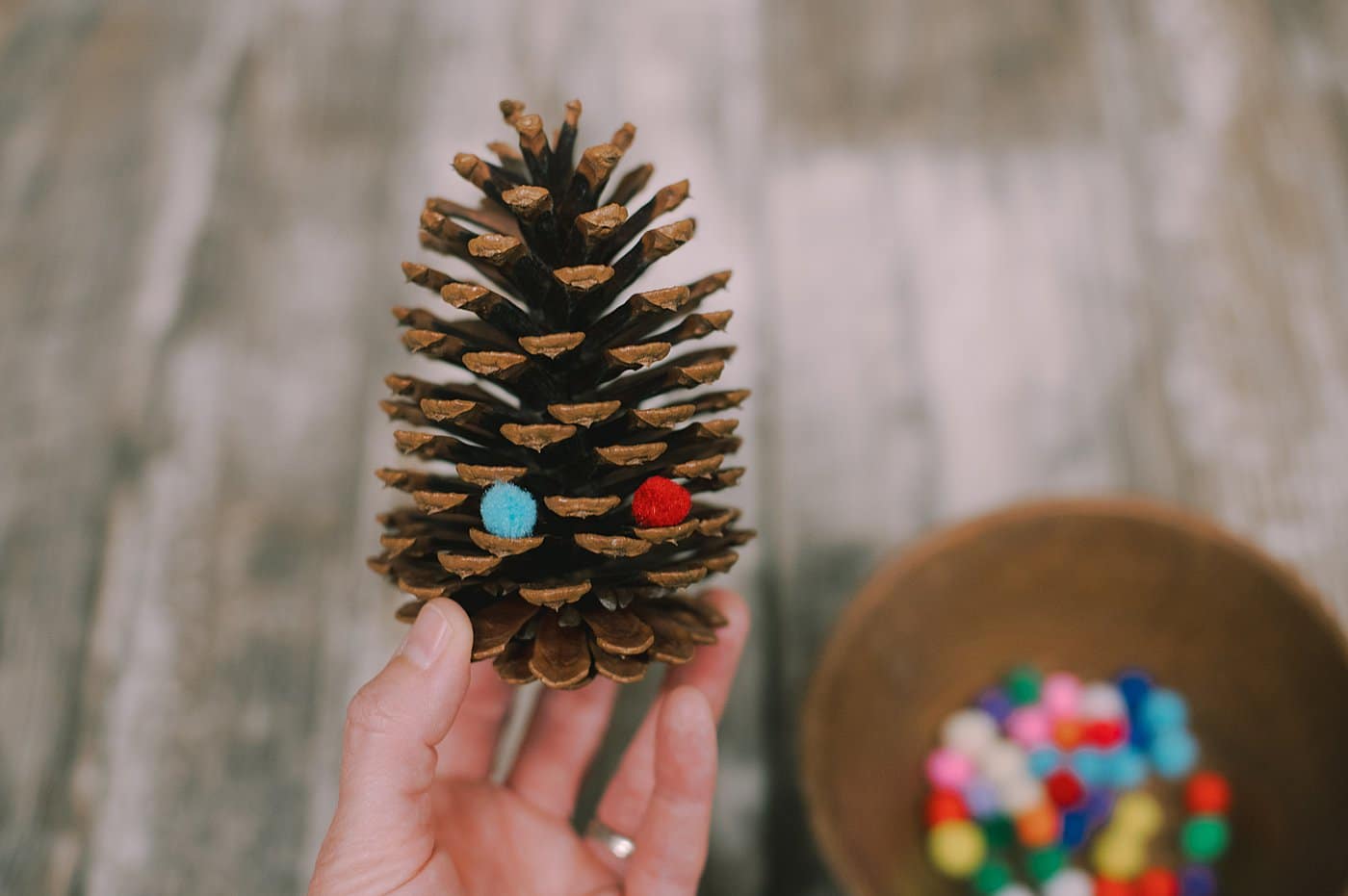 Step 3. Stagger the pom poms so there are some gaps between them.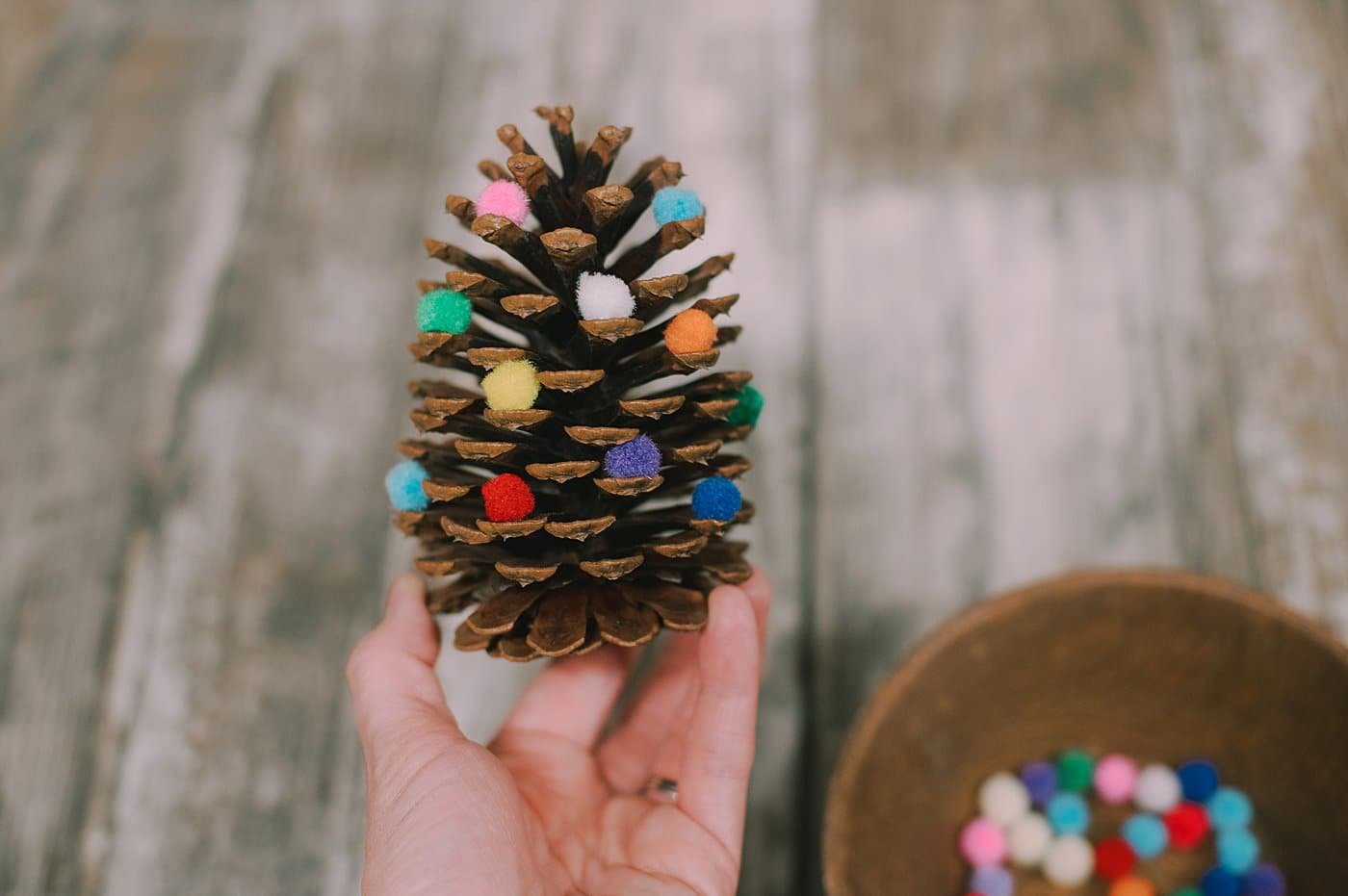 Step 4. Keep gluing pompoms onto the pinecone until all sides are scattered with colorful poms!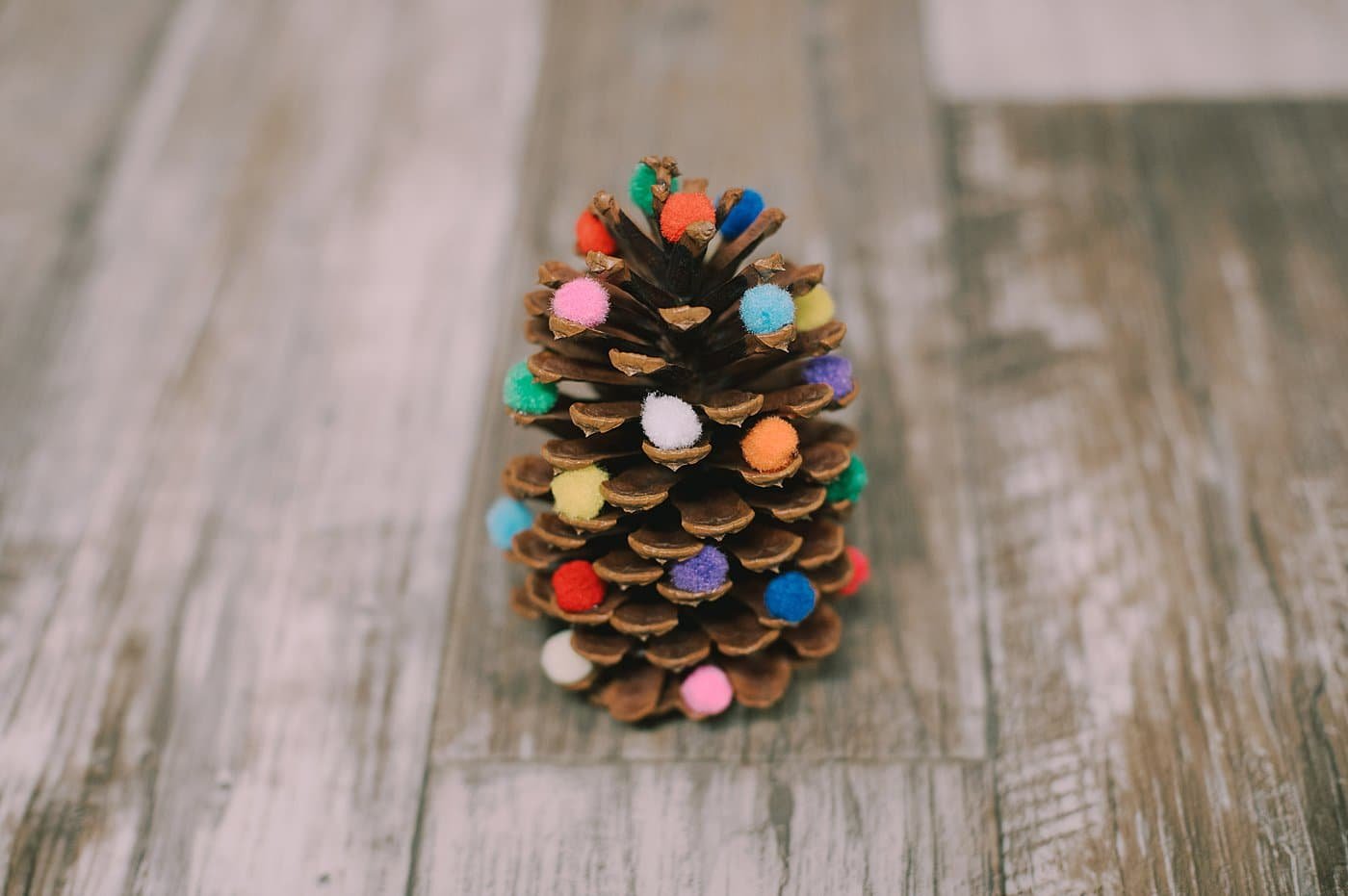 The pompoms look like fun, vibrant ornaments on a pinecone Christmas tree, don't they?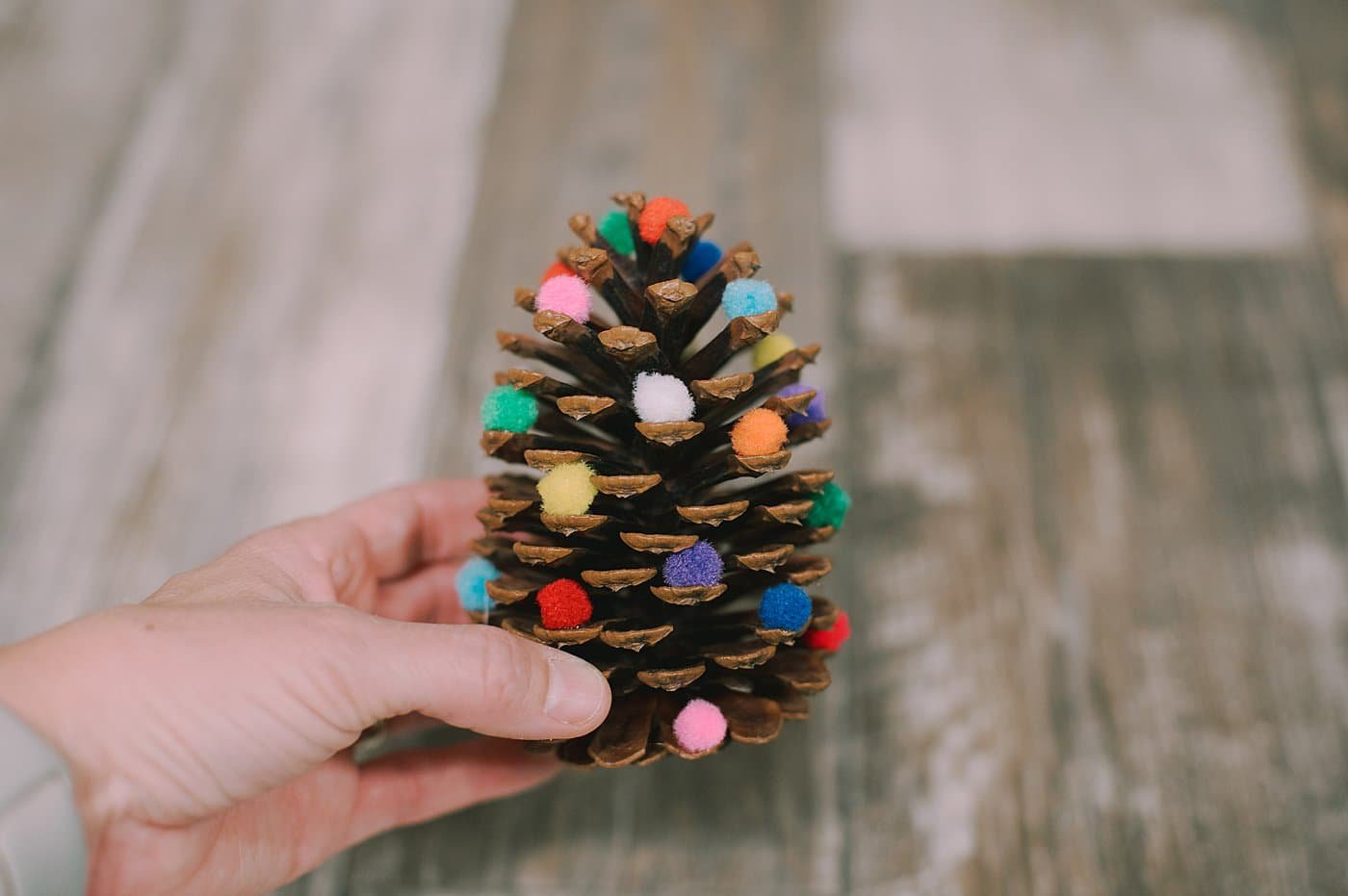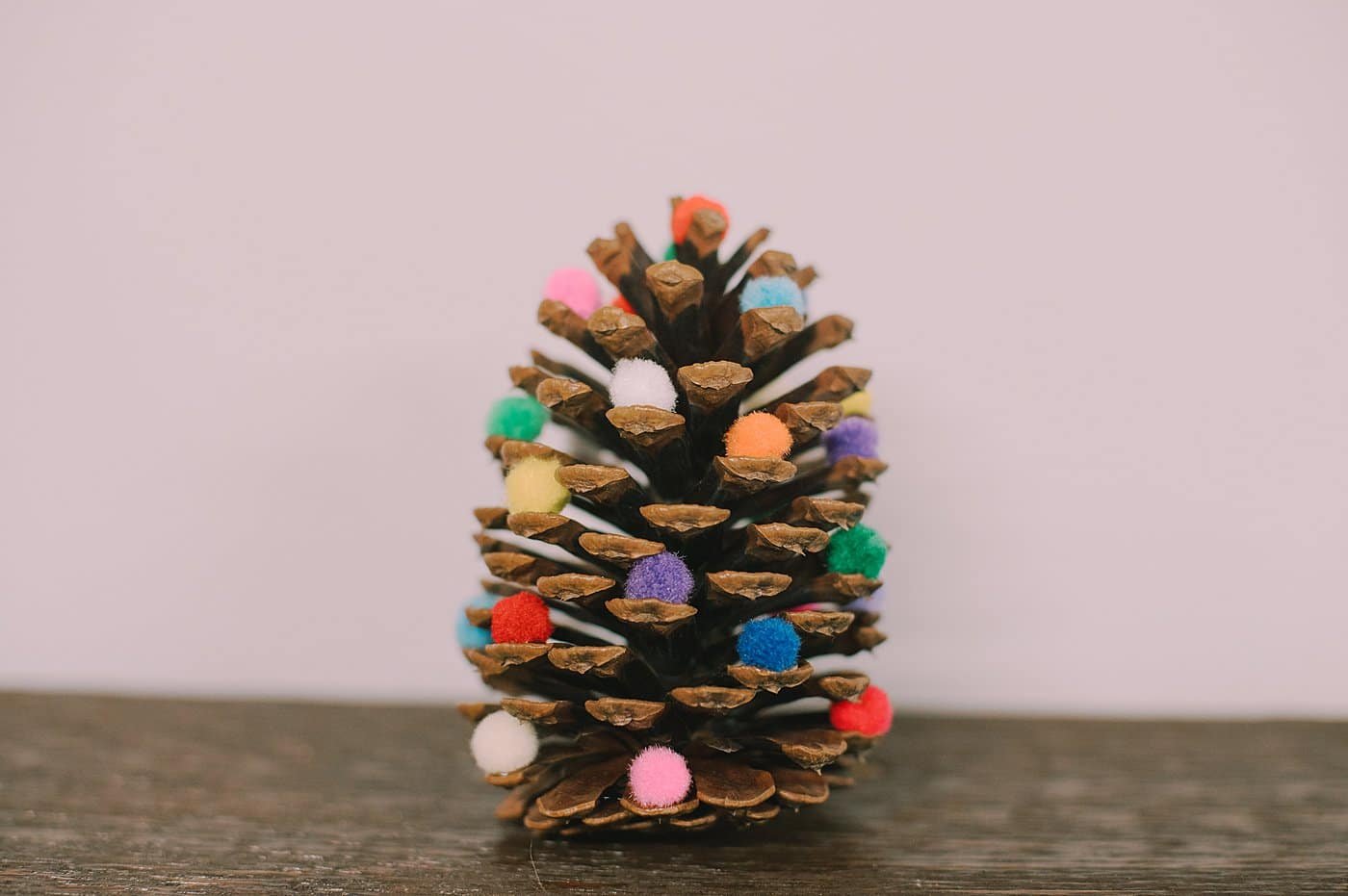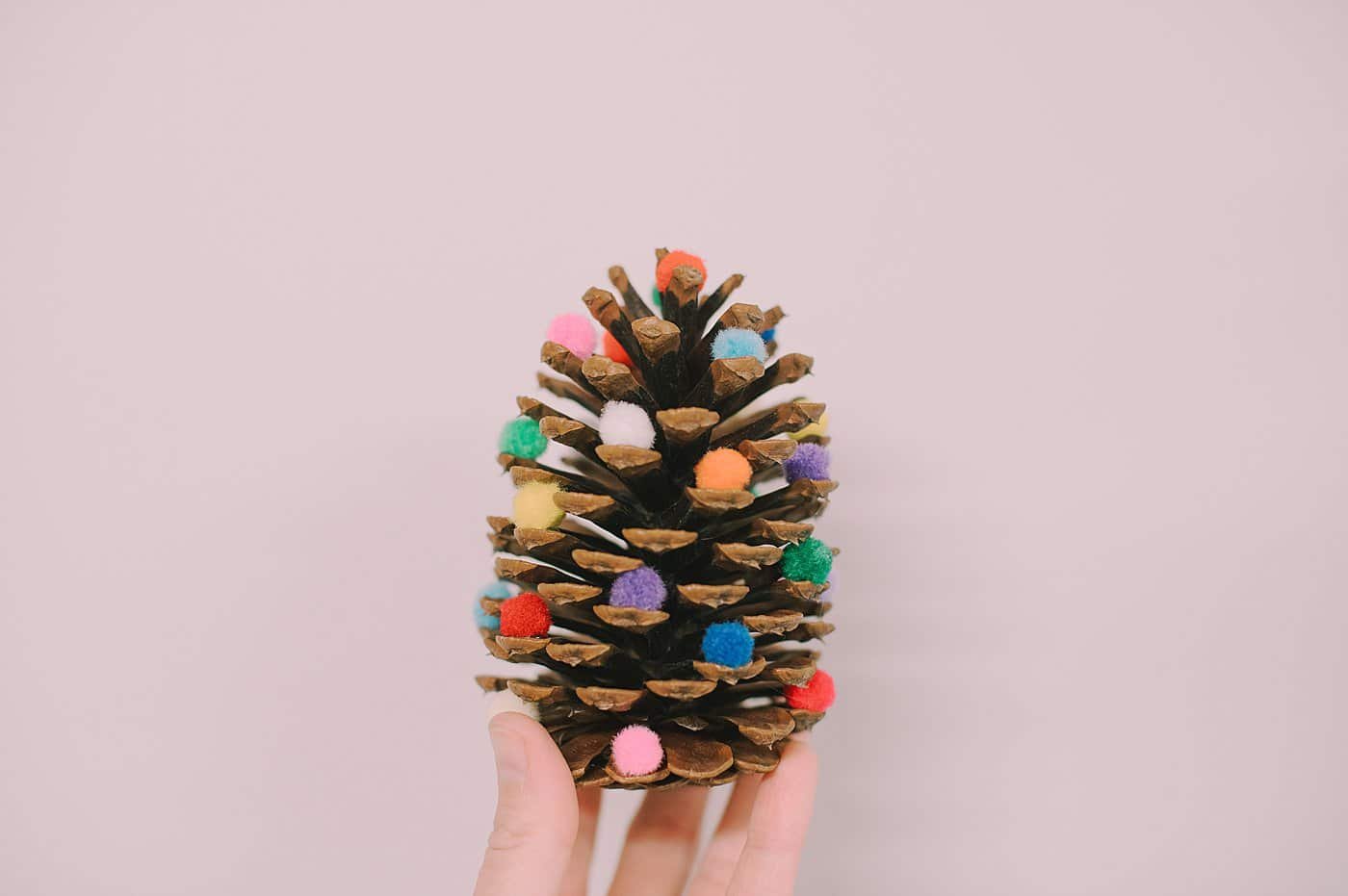 So cute and so quick!
This easy pinecone Christmas tree takes almost no time at all to make and can be an awesome kids' craft for Christmas, as long as the child is old enough to operate a hot glue gun.
You can make it a younger kids' craft too by having the kids be in charge of picking the pom pom colors. They might even be able to place the pompoms onto the glue spots, using tweezers!