**These posts often contain affiliate links. Please see our disclosure policy for details.**
A FUN, EASY FEELINGS ACTIVITY FOR KIDS: MAKING DIY TOILET PAPER ROLL EMOTION BUDDIES! PERFECT FOR HELPINGS KIDS TALK ABOUT THEIR FEELINGS!
Feelings and emotions are hard things for adults to understand and control, so it's no surprise kids need a lot of practice too.
What better way to learn how to talk about their feelings than by making a fun craft and letting them play as they practice?
Here is a simple kids craft using the craft supply every home has in abundance: empty toilet paper rolls!
All you need are some toilet paper tubes, googly eyes, and a sharpie and you're ready to make some easy Emotion Buddies!
It's the perfect example of feelings activities for kids!
Here's how to make them.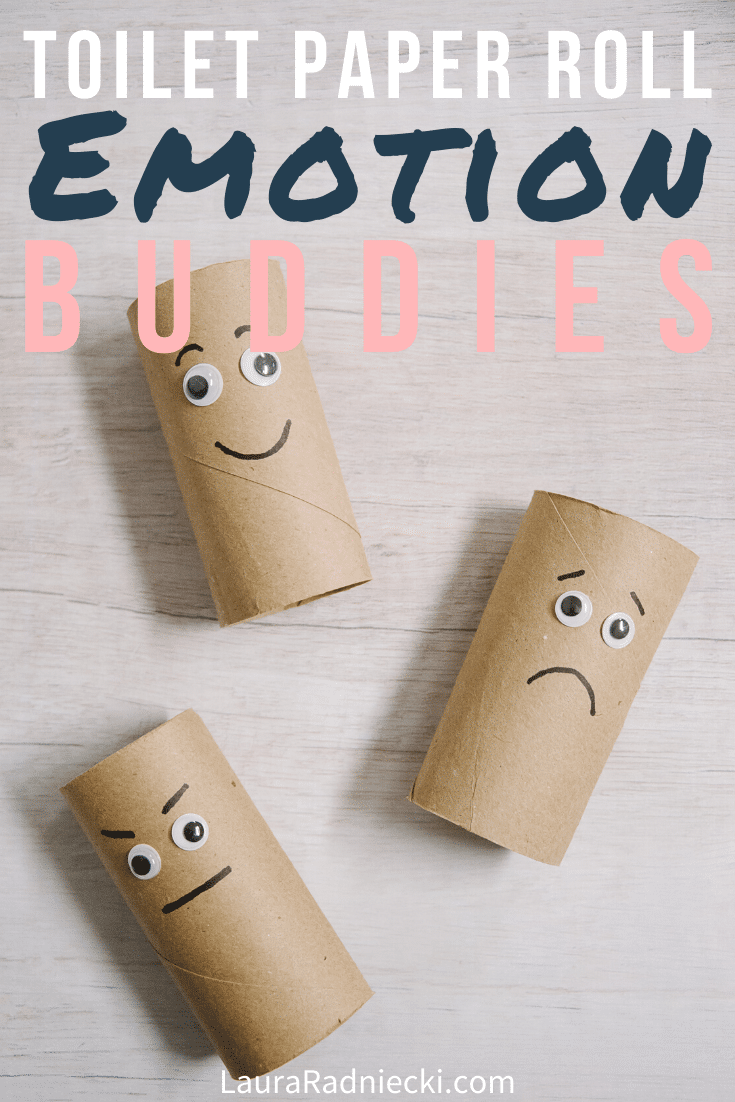 DIY Toilet Paper Roll Emotion Buddies | Feelings Activities for Kids
Step 1. Gather Supplies.
Supplies Needed: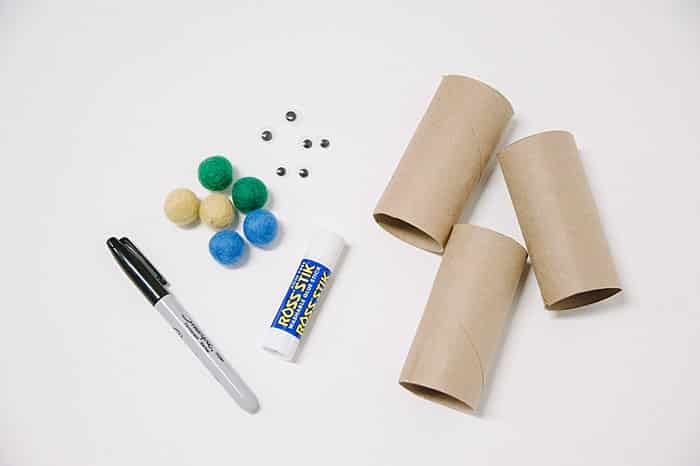 Step 2. Glue Googly Eyes onto toilet paper tubes.
Use a glue stick and glue googly eyes to each of your recycled toilet paper rolls.
You can make this step even easier if you use googly eyes that already have adhesive on the back.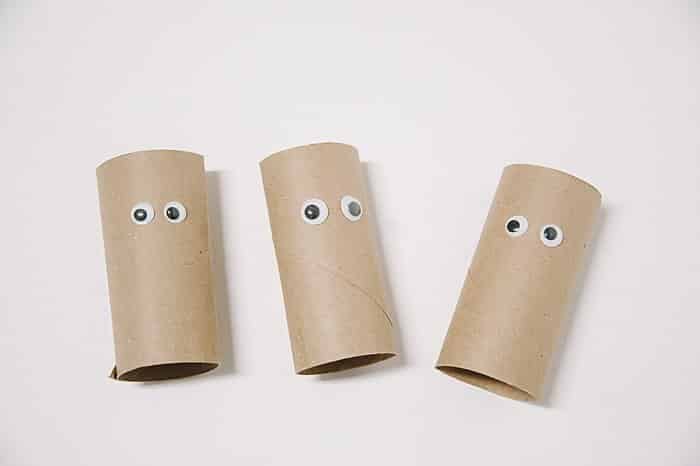 Step 3. Draw faces on the Emotion Buddies, showcasing each of the common feelings.
Using a sharpie (or whatever marker you have on hand,) draw faces on each of your toilet paper rolls.
I made three different Emotion Buddies: Happy, Sad, and Mad.
It's funny how simply drawing eyebrows and mouths onto the toilet paper tubes can convey such strong feelings!
The googly eyes combined with the simple yet expressive faces is a winning combination!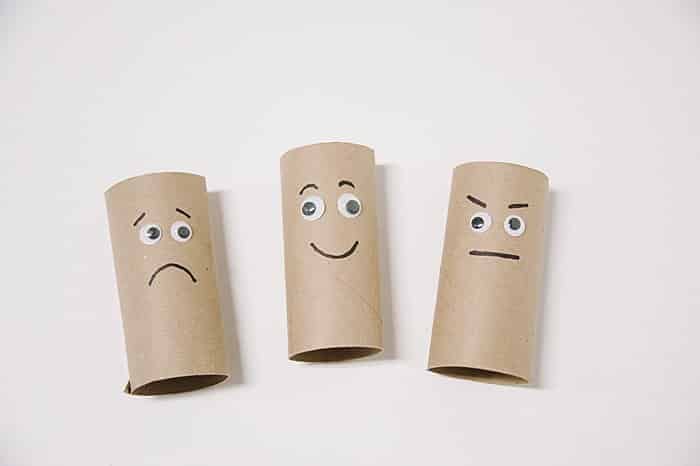 Step 4. Let your kids learn about their feelings as they play!
That's all there is to this simple toilet paper roll craft!
My son immediately began playing with his little feeling friends, pretending they were characters from Daniel Tiger (his current favorite.)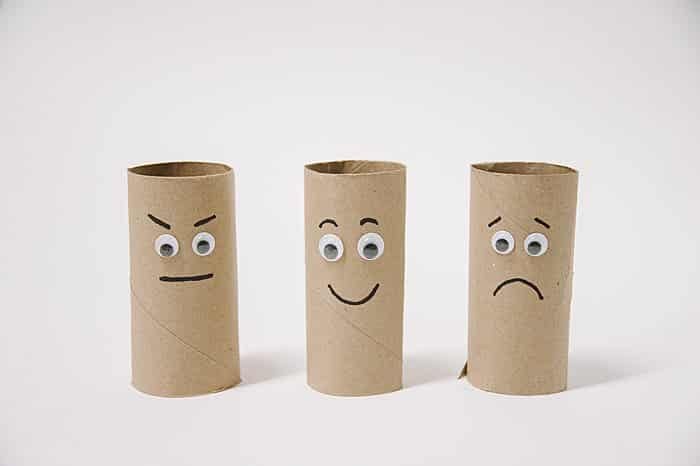 Not only are these Emotion Buddies super easy and so cute, but kids love them.
And while they play, they are familiarizing themselves with the basic emotions, and learning about feelings.
Pretty soon, you'll be attempting to add more feelings… Frustrated, surprised, and scared next, perhaps??
– – –
Save the idea for later by pinning the photo below to Pinterest!