**These posts often contain affiliate links. Please see our disclosure policy for details.**
Learn how to make a fabric tassel garland using tassels made with fabric shop towels from the Dollar Tree in this simple tutorial.
Fabric tassels are easy to make from nearly any type of fabric, as we showed in this tutorial outlining how to make fabric tassels.
Today, we are going to turn a pile of fabric tassels into a beautiful rustic chic fabric tassel garland that's ready for your mantel!
Here's how to make it!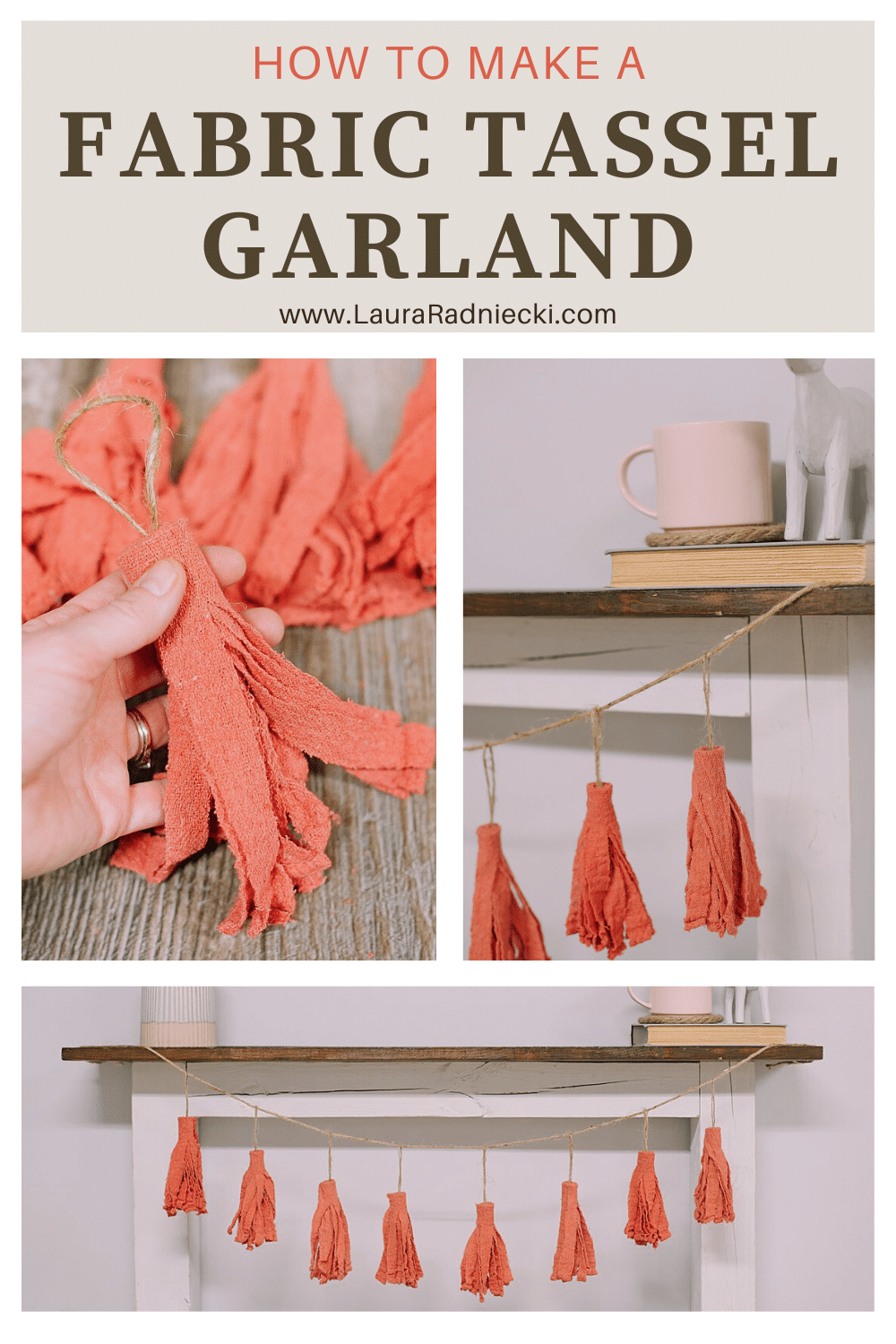 How to Make a Fabric Tassel Garland
Step 1: Gather Supplies
Supplies Needed:
Fabric – we used shop towels from Dollar Tree but you can use nearly any fabric to make tassels with.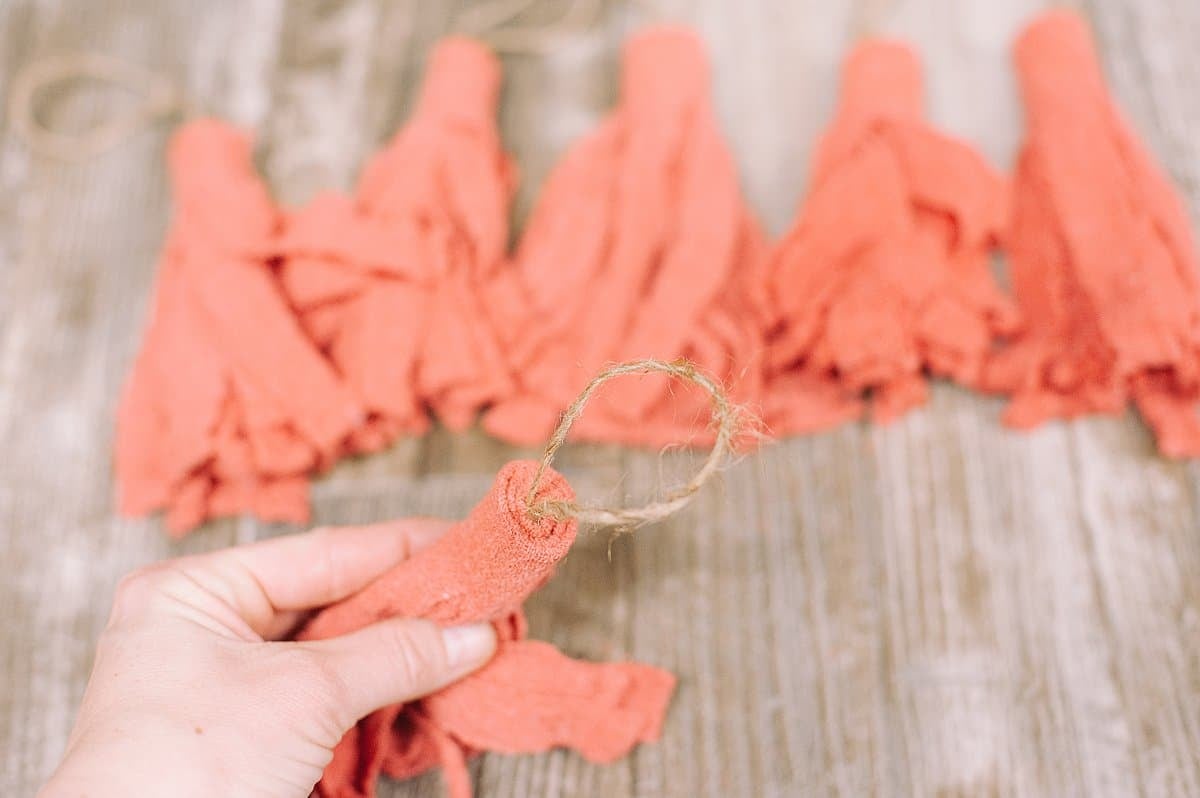 Make a handful of tassels; enough to span the length of your mantel.
10 to 12 tassels is probably a good number for a decent-sized mantel.
Less for a small mantel like ours (we used 8 tassels), and more if your mantel is a long one.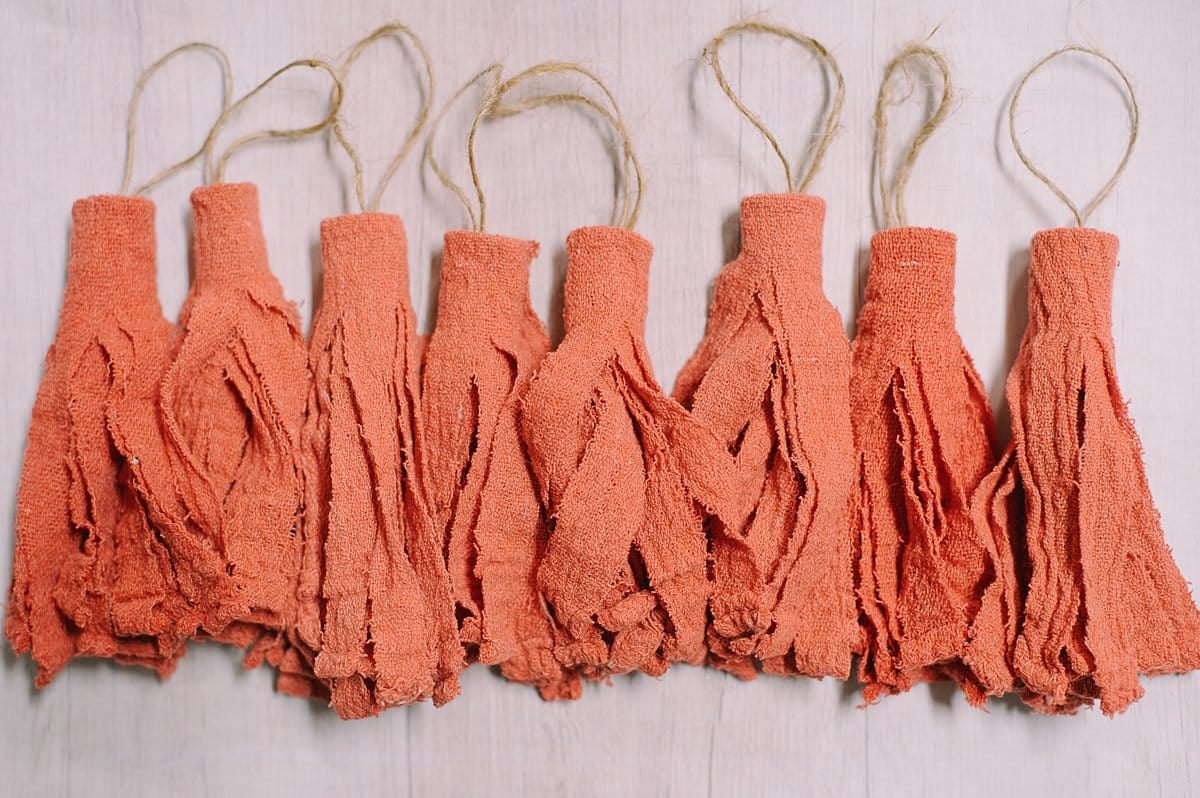 Step 3: Cut a length of twine that is long enough for your mantel.
Step 4: String on the fabric tassels.
Step 5: Tie knots in the ends of the twine and hang up the garland.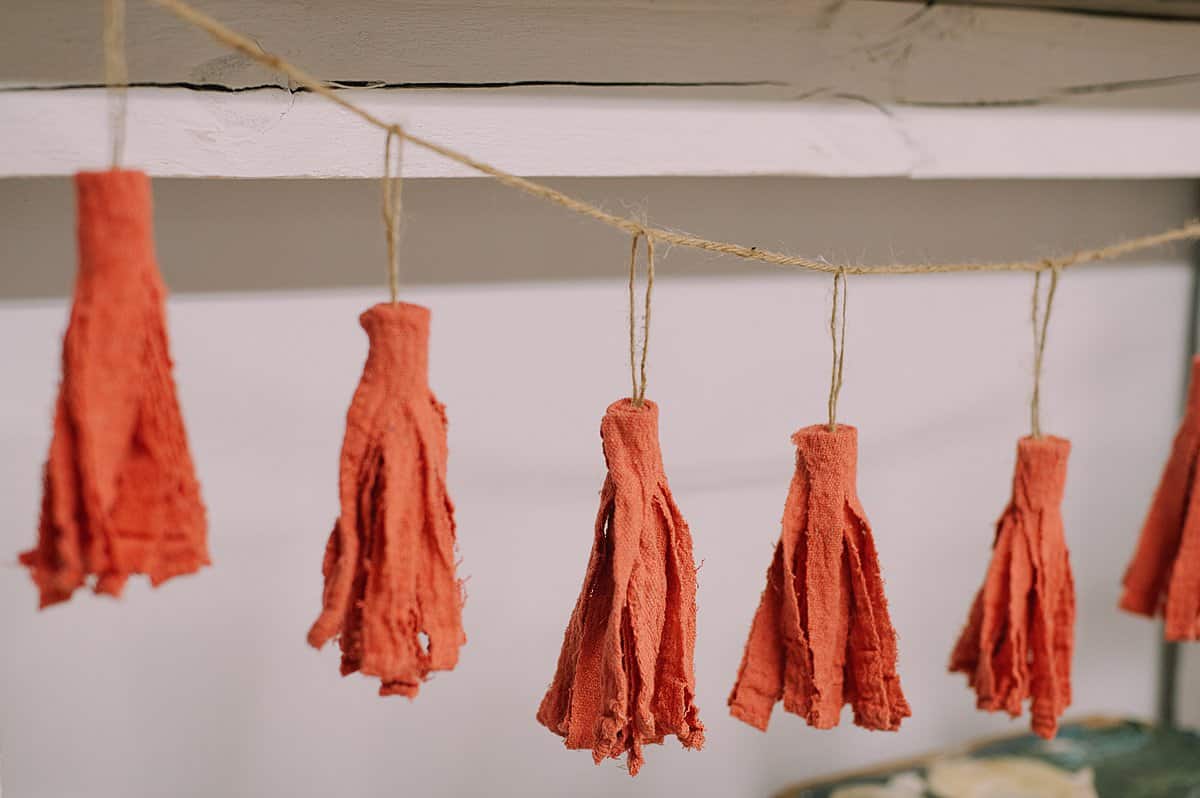 Step 6: Space out the fabric tassels as desired.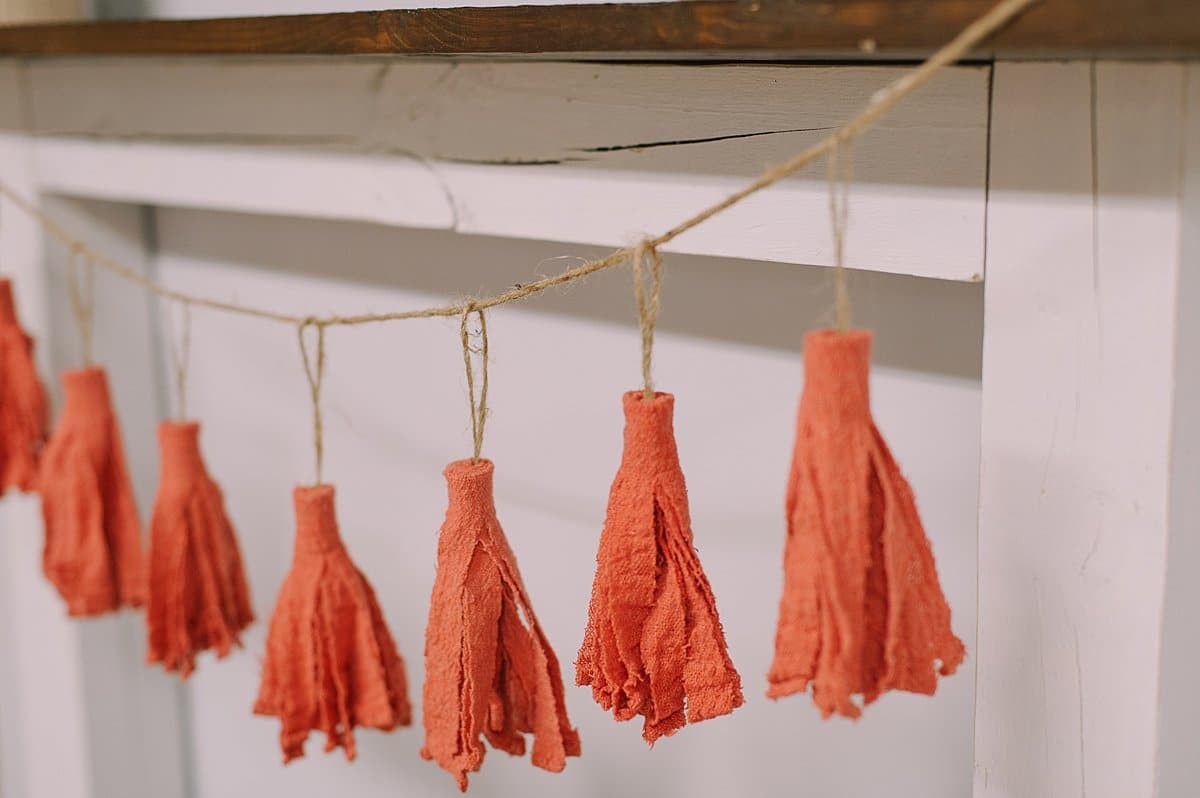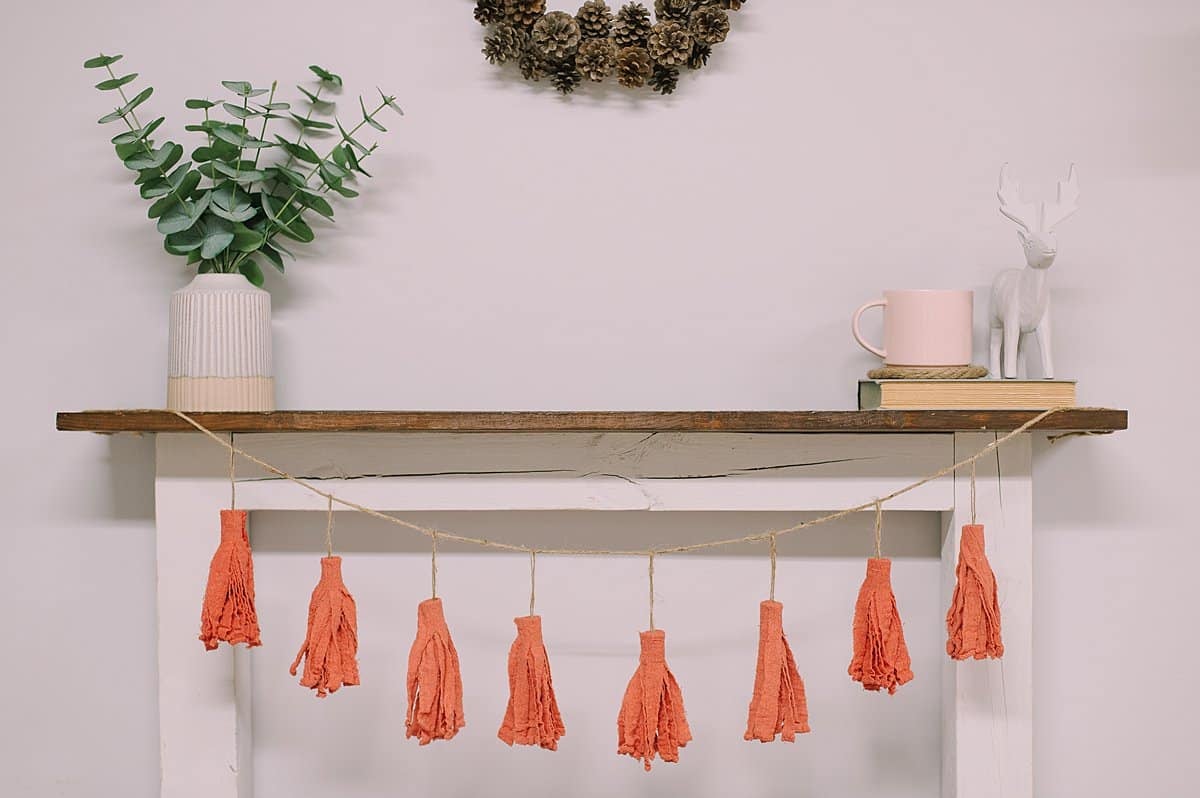 – – – – –
That's it!
That's all there is to making a fabric tassel garland with a bunch of rustic chic fabric tassels.
I love the rusty peach color of the shop towels paired with the brown twine.
Simple, classic, and perfectly rustic.
If you give this a try, let me see your tassel garland!