**These posts often contain affiliate links. Please see our disclosure policy for details.**
Love Christmas tassel ornaments? Learn how to make a yarn tassel and wooden bead ornament in this easy diy tutorial!
DIY tassels are fun to make and easy to incorporate into many different craft projects from keychains to garlands.
Tassels can even be made into Christmas ornaments, like this simple embroidery floss tassel ornament we made here.
What do you get when you take a yarn tassel and add a few wooden beads to it?
You get a Christmas tassel ornament you can't wait to hang on the tree!
Here's how to make tassel ornaments with wood beads.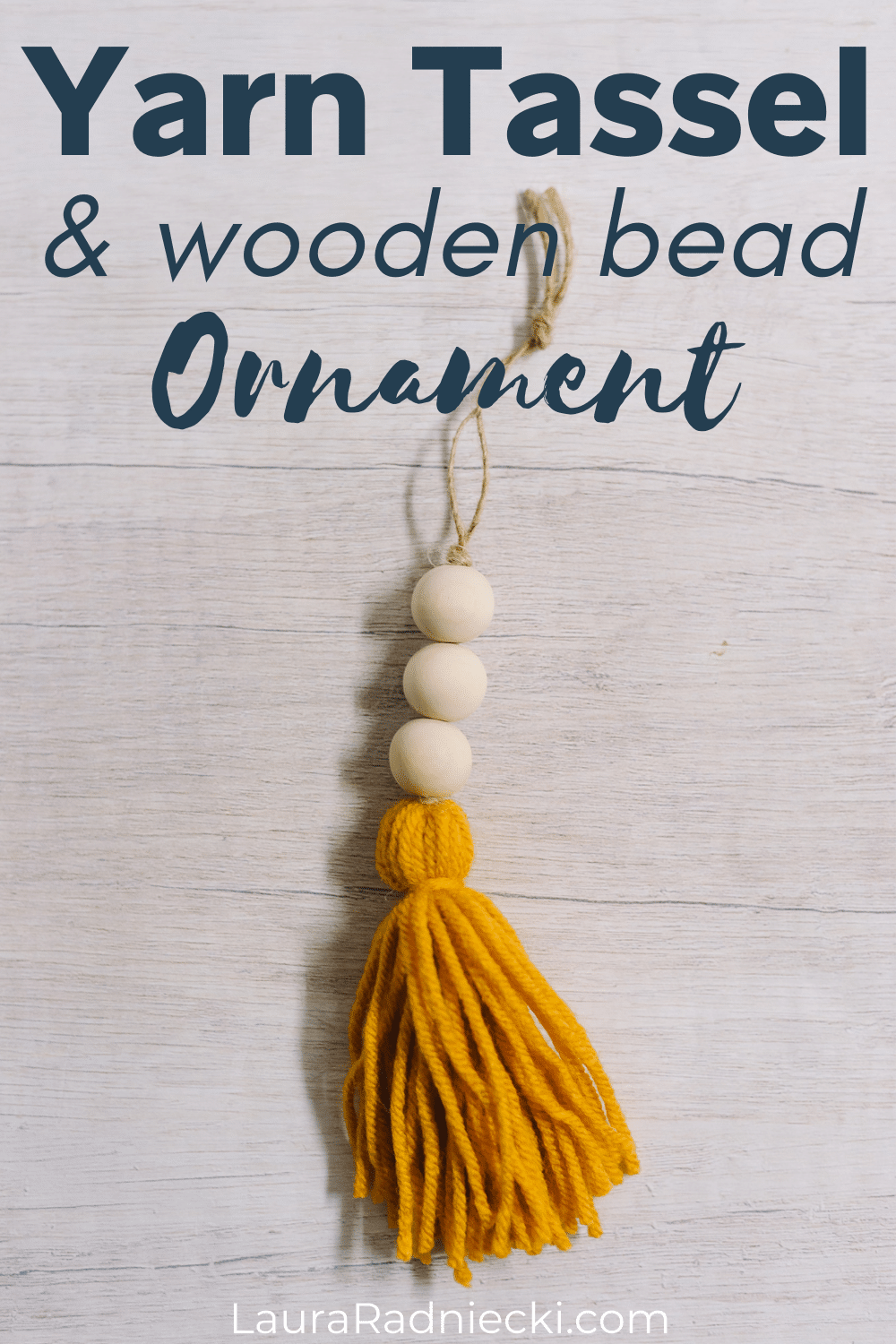 How to Make a Yarn Tassel with Wooden Bead Ornament
Step 1: Gather Supplies
Supplies Needed: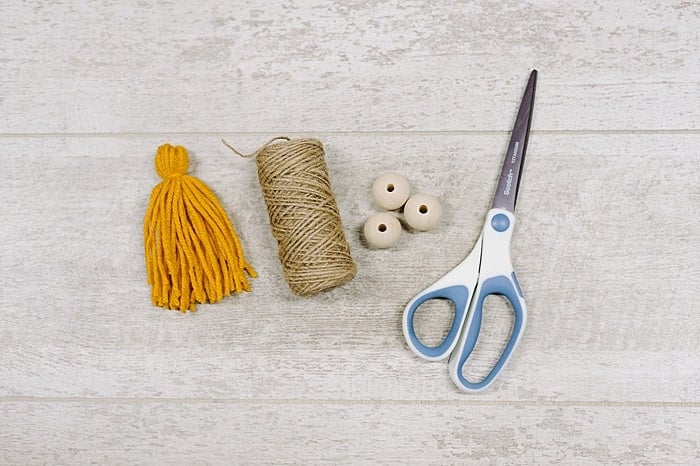 Step 2: Use this tutorial to learn how to make a yarn tassel.
Step 3: Cut a section of twine, and thread it through the embroidery needle.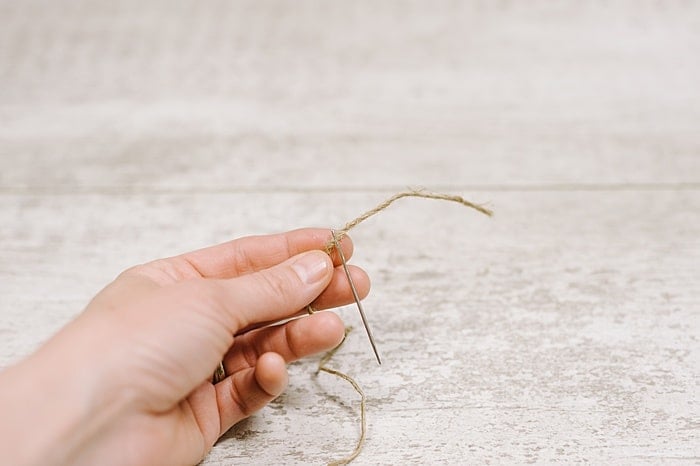 Step 4: Thread the needle and twine underneath the tie string at the top of the tassel.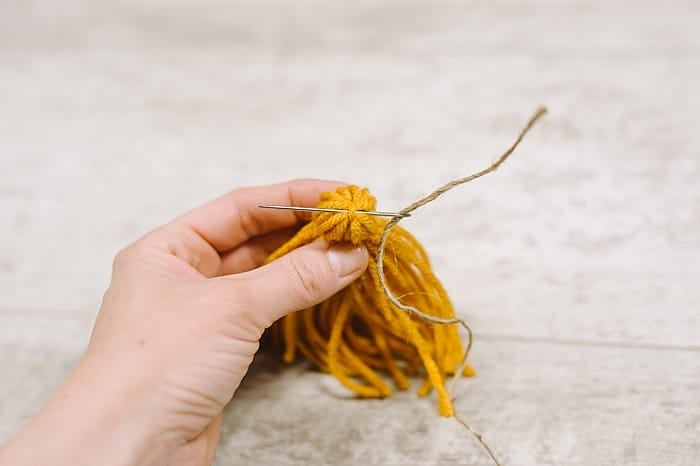 Step 5. Tie a knot at the base of the twine, and the top of the tassel; where they meet.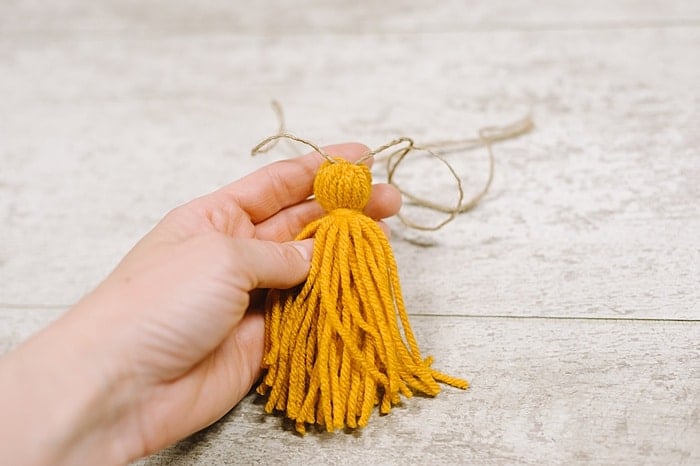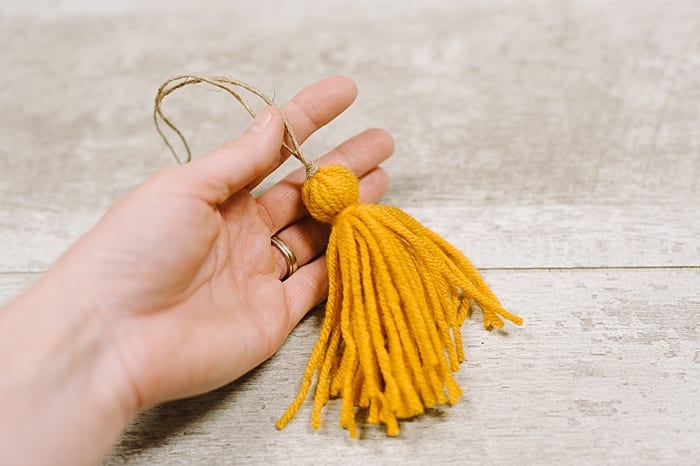 Step 6. Tape together the two ends of the twine, so you can easily thread on wooden beads. Add your beads.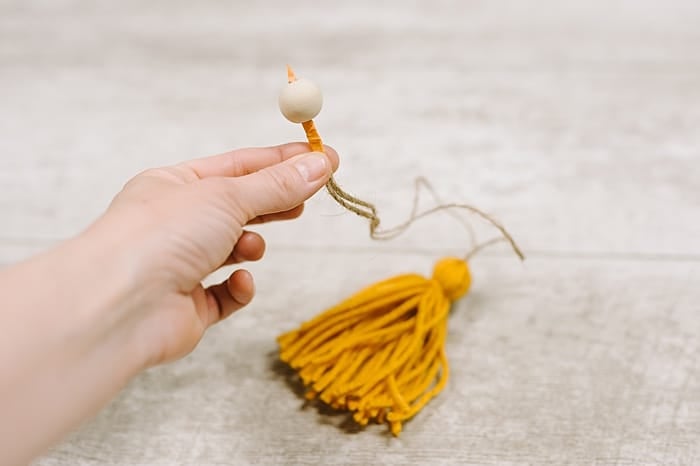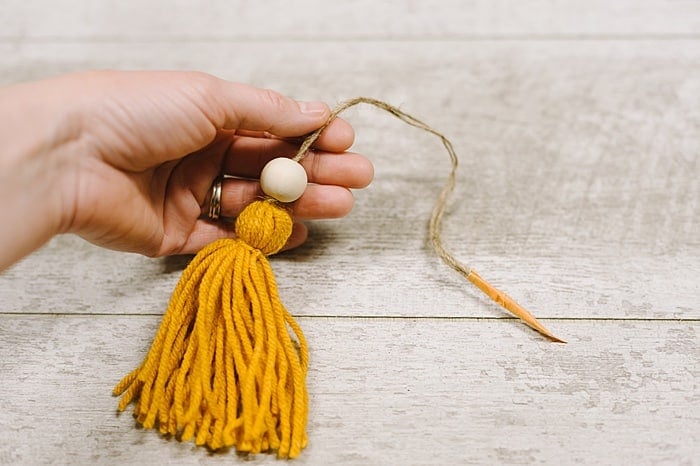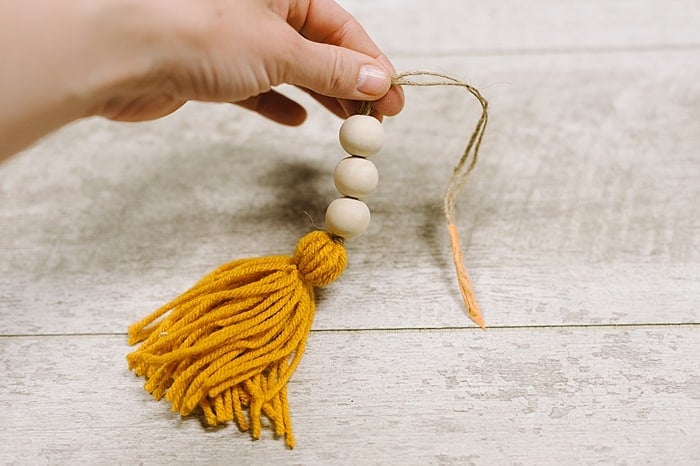 Step 6: Tie a knot in the twine wherever you'd like. Clip excess and you're done!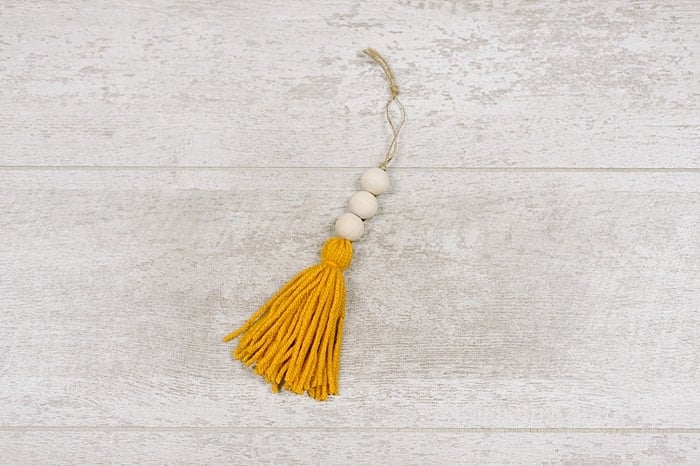 In just a few minutes, you can make a DIY tassel keychain or Christmas tassel ornaments that add fun and flair to everything.
Give them a try; you'll love them!