**These posts often contain affiliate links. Please see our disclosure policy for details.**
Learn how to make a yarn tassel keychain with this diy tutorial, showing how to turn a simple yarn tassel into a cute, handmade keychain.
All it takes to turn a DIY tassel into a cute and handy tassel keychain is a small metal jump ring and a keychain ring… and maybe 30 seconds to complete the craft!
You'll have a DIY tassel keychain that not only helps you find your keys easier but looks cute and trendy in the process!
Here's how to make a tassel keychain using a diy yarn tassel.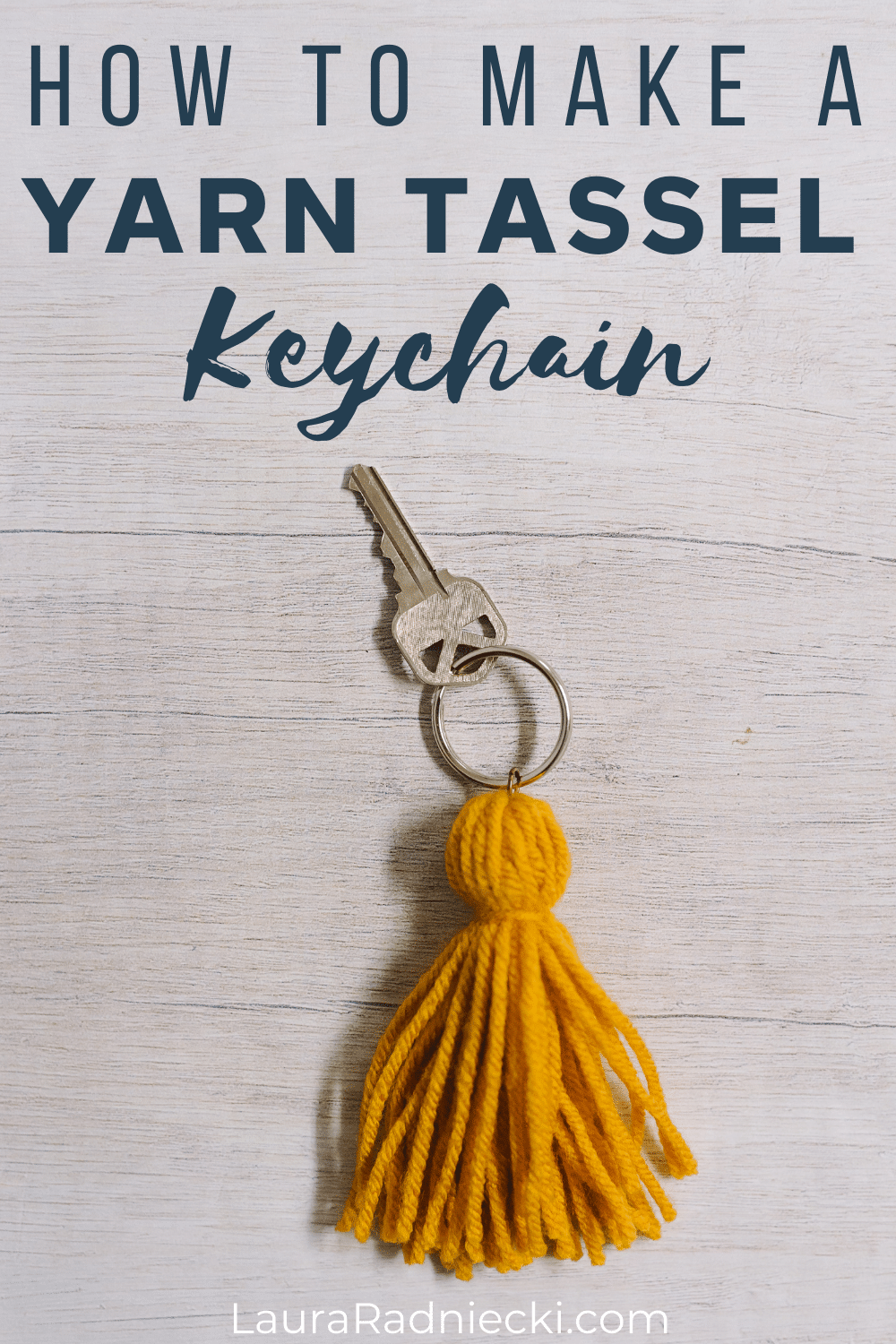 How to Make a Tassel Keychain out of Yarn
Step 1: Gather Supplies
Supplies Needed: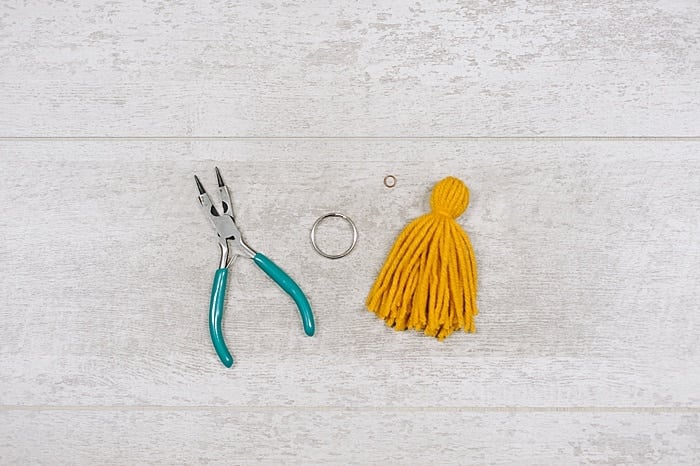 Step 2: Use pliers to open a metal jump ring.
Step 3: Slide the jump ring underneath the tie string at the top of the tassel.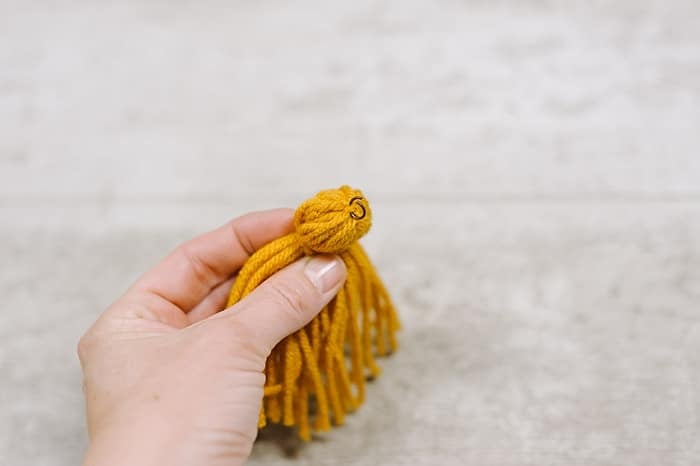 Tighten with pliers.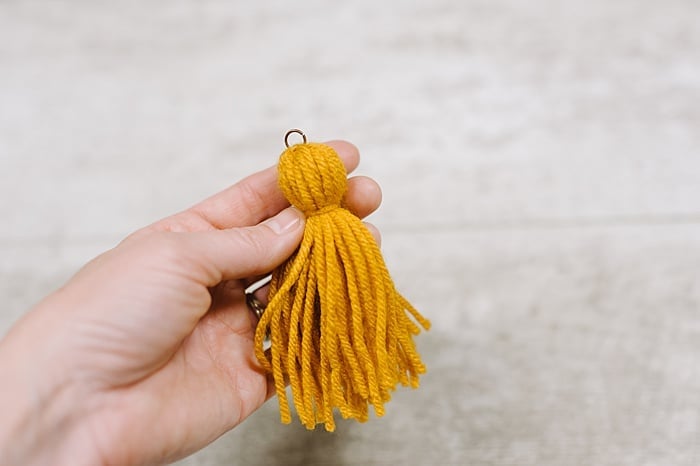 Step 4: Add a keyring and you're ready to add the keys!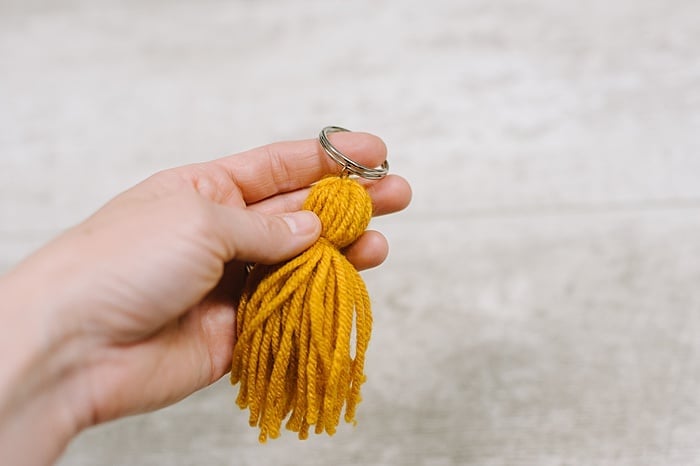 Step 5: That's it! Your tassel keychain is complete and ready to be used!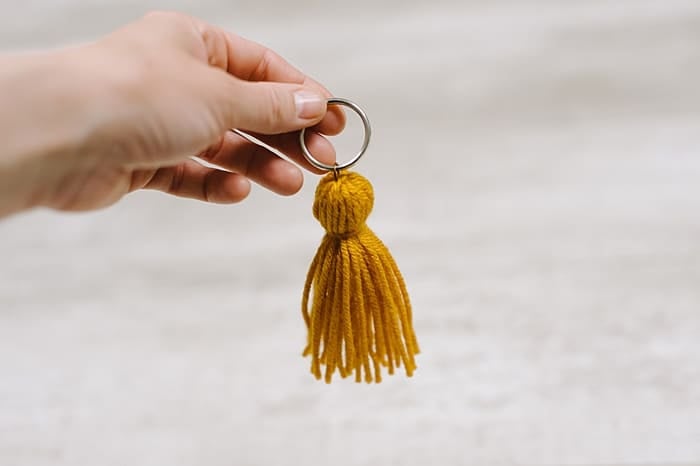 This keychain tutorial will help your turn your yarn tassel into a cute tassel keychain, perfect for your own keys.
It also makes a great handmade gift too.
You can make tassels out of yarn, embroidery floss, twine, strips of fabric, and more.
Using the same process outlined above, you can turn any type of diy tassel into a keychain in seconds.