**These posts often contain affiliate links. Please see our disclosure policy for details.**
Learn how to make a pillow cover with tassels in this easy sewing tutorial with step-by-step instructions to make DIY tassel pillow covers.
Now that you know how to make an envelope pillow cover for your throw pillows, what if you want to add a little flair to the envelope pillow covers?
What if you want to make and add some yarn tassels to each corner?
You've probably seen pillows with tassels in the store, but maybe you have wondered how to make your own throw pillow covers with tassels.
Here's how to make tassel pillow covers on your own!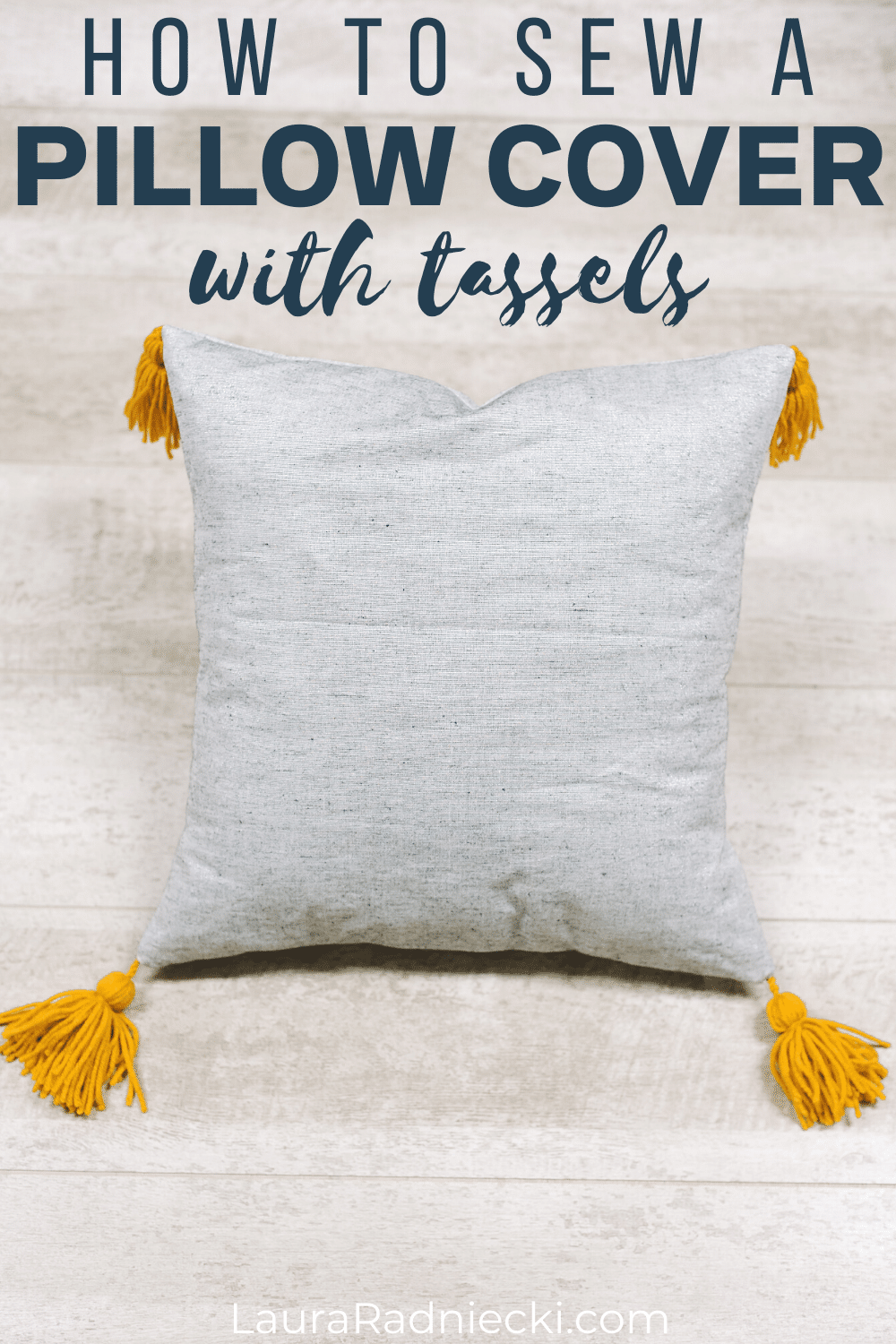 How to Make Pillow Covers with Tassels
Step 1: Gather Supplies
Supplies Needed:
Fabric
Sewing Machine
Quilt Clips or Pins
Scissors
Pillow Form (check garage sales or thrift stores for pillows you can wash in the washing machine, and use.)
Yarn Tassels, made with this tutorial – make sure to keep the tie strings when you're making the tassels. Don't cut them off because you'll be using them to attach the tassels to the pillow.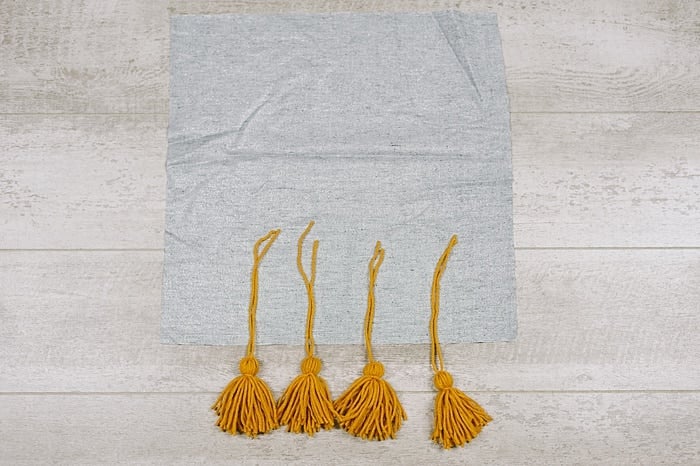 Step 2: Cut the three pieces of fabric needed to make an envelope pillow cover.
Step 3: Hem the bottom edge of the top back-piece (like discussed and shown in this tutorial) and hem the top edge of the bottom back-piece.
Step 4: Lay the square piece of fabric, right side up, on the work surface.
Lay one tassel in each corner, with the fringe pointing IN toward the middle of the fabric square.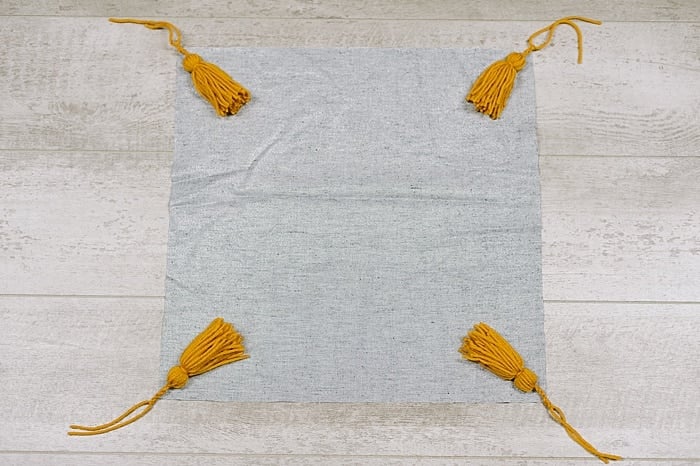 Knot the tie string a few times so the sewing machine has something to attach to and help anchor the tassels in place.
Step 5. Lay the hemmed top piece of back-fabric down (following this tutorial's instructions), and clip with quilt clips along the edges to secure.
Step 6: Lay the bottom piece of back-fabric down, following this envelope pillow cover's instructions, and clip in place along the edges to secure.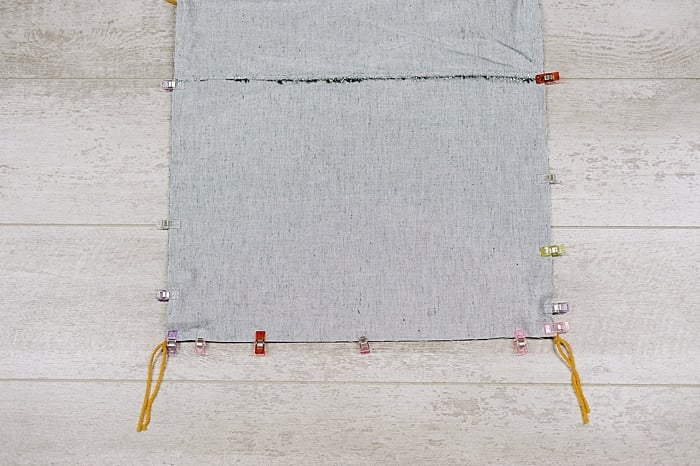 Step 7: Carefully sew along the perimeter of the square with a ¼" seam allowance, back stitching over the tassels to help anchor them securely.
You may need to gently push the tassels out of the way as you go along each corner, so they don't get sewn into the seam.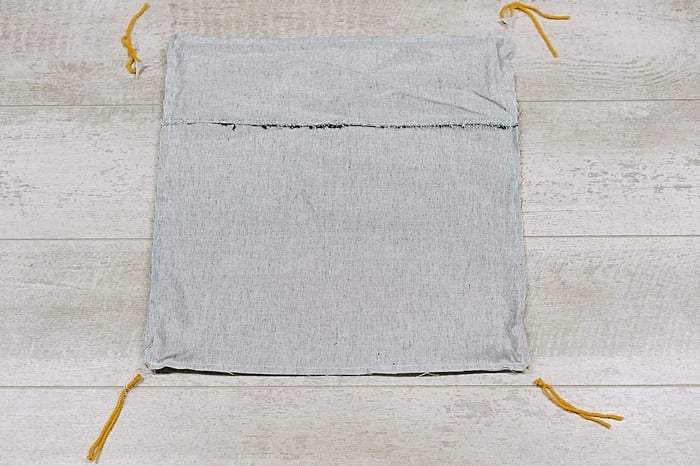 Clip the corners and tassel strings off when you're done.
Step 8: Carefully flip the envelope pillow cover right side out, smooth and flatten with your hands.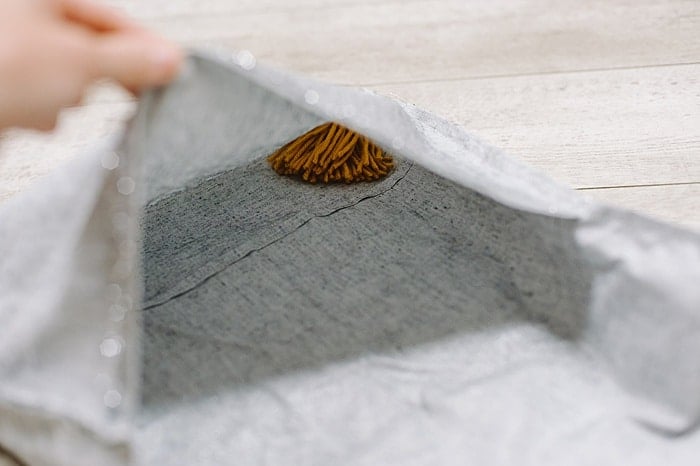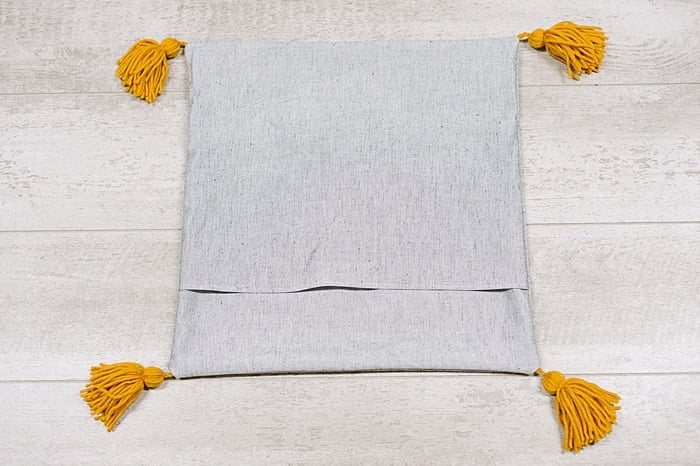 Step 9: Add your pillow form and it's done!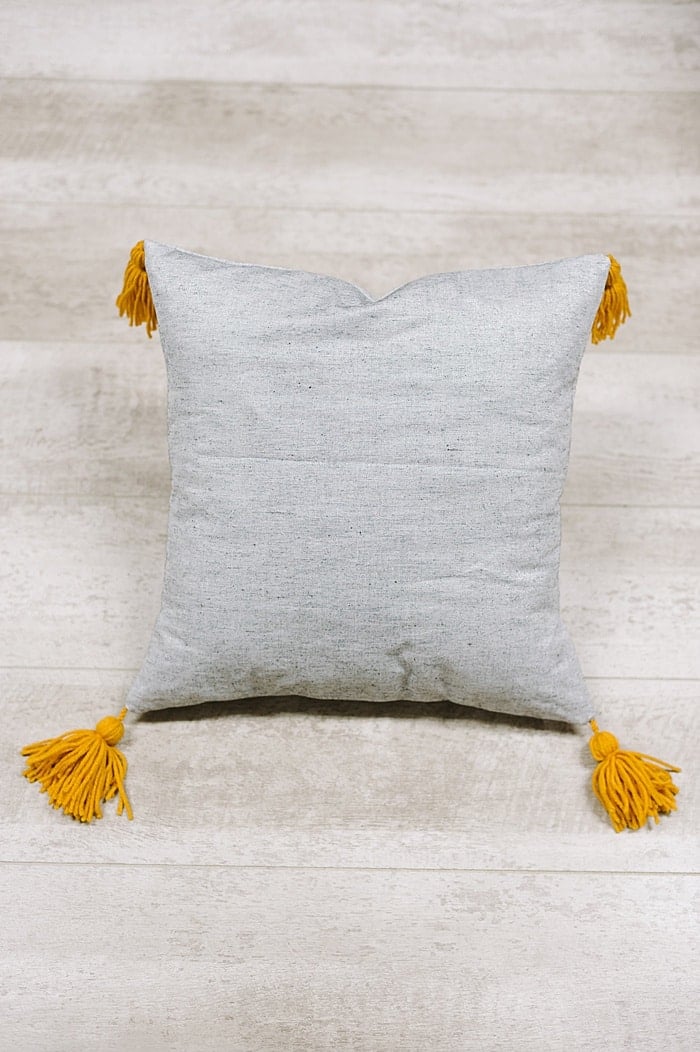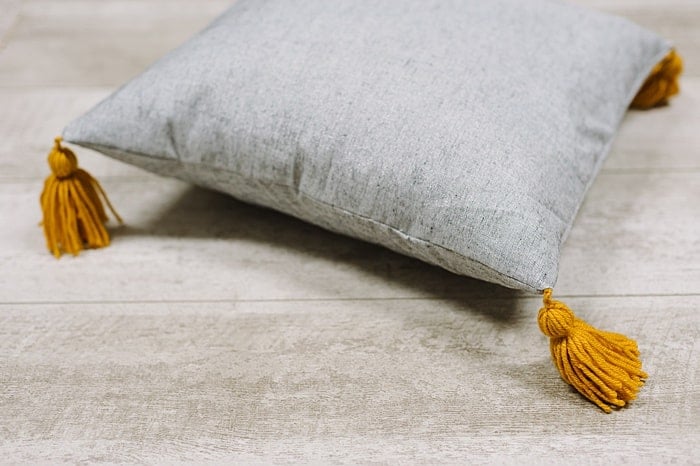 A tassel pillow cover instantly elevates a boring throw pillow to a fancy, elegant one.
You can choose fabric and yarn colors that match your home decor style and whip up a tassel pillow cover in minutes.
Once you learn how to sew a tassel pillow cover, you'll be on the lookout for more old pillows to cover, and more great fabrics to use!