**These posts often contain affiliate links. Please see our disclosure policy for details.**
Learn how to make a pastel yarn tassel garland using pastel hues of the rainbow to make yarn tassels with wooden beads between them!
Yarn Tassels are fun to make and super versatile – they can be made into anything from keychains and earrings to ornaments and of course, garlands!
Today, we are going to use pastel-colored yarn to make a beautiful, colorful tassel garland.
Let's do it!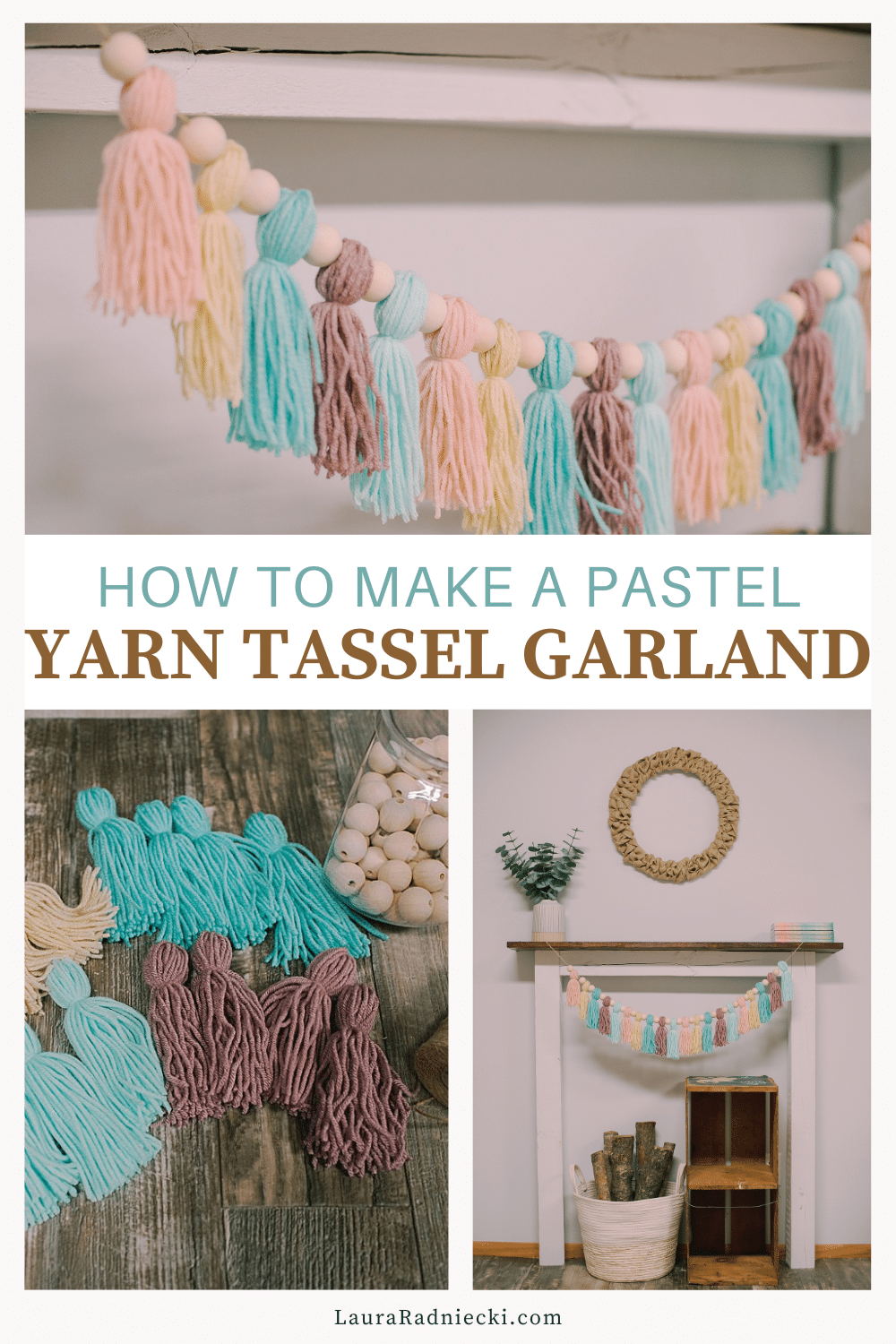 How to Make a Pastel Yarn Tassel Garland
Step 1. Gather Supplies
Supplies Needed: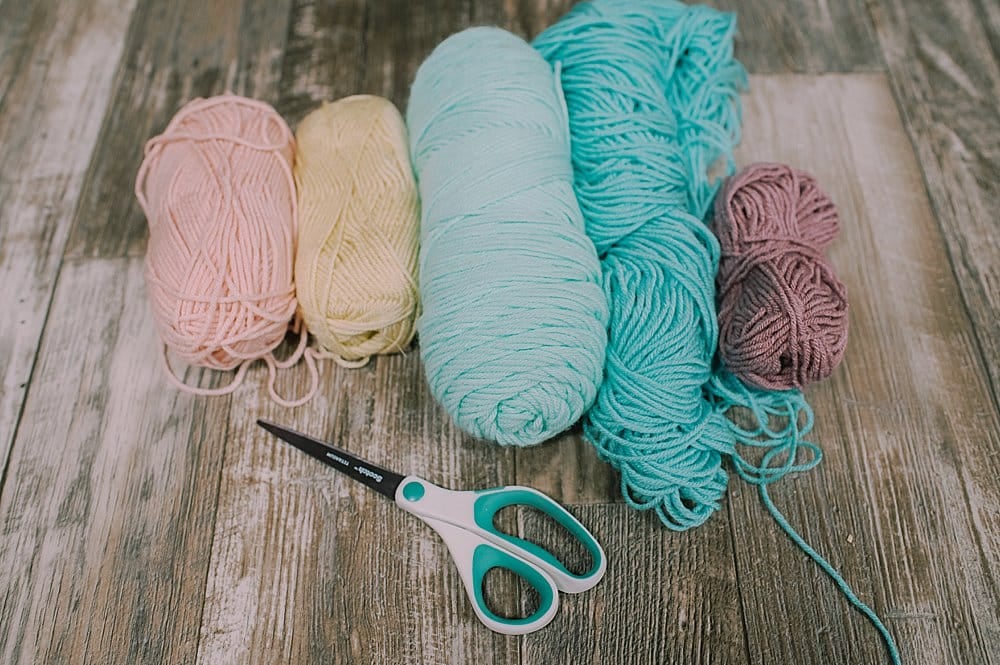 Trim up the bottoms so they are neat and even.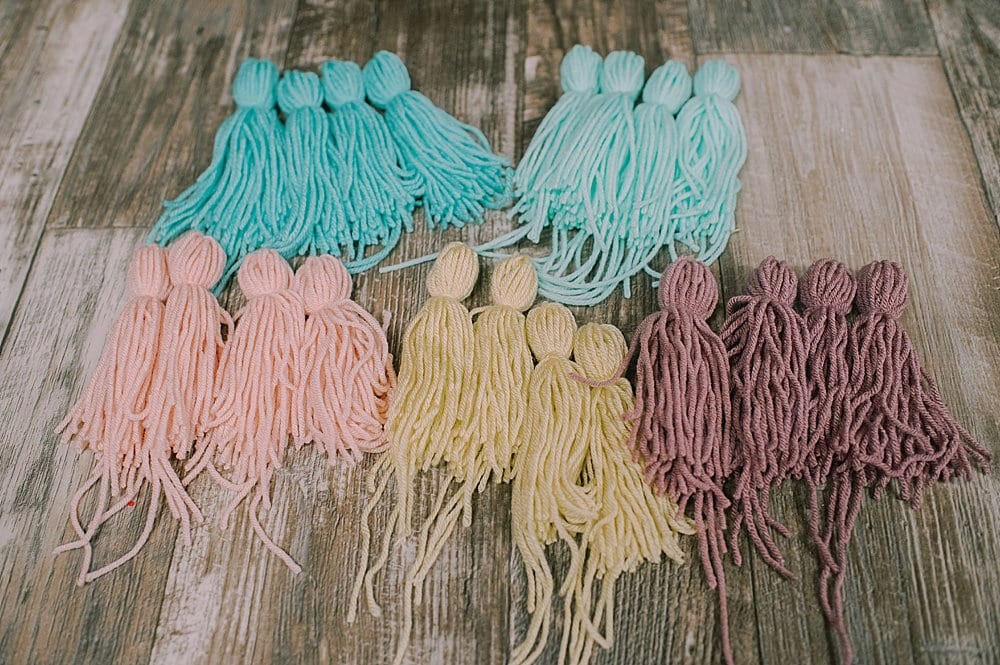 Step 3. Gather supplies to make the garland – wood beads, twine, and the embroidery needle.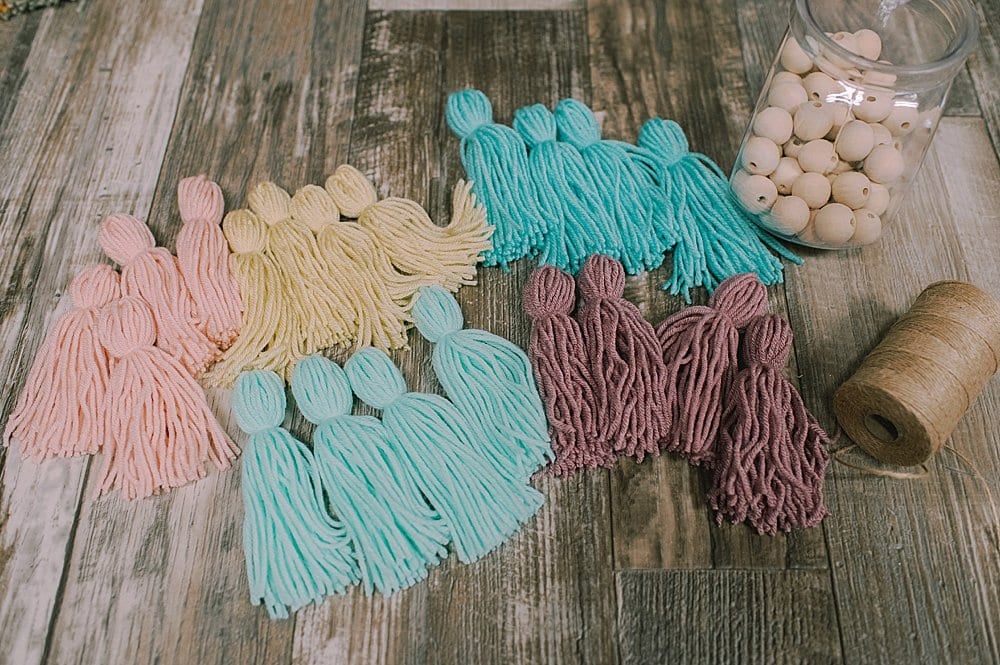 Step 4. Decide on a color order for the tassels, and begin to string tassels and wooden beads onto a long section of twine.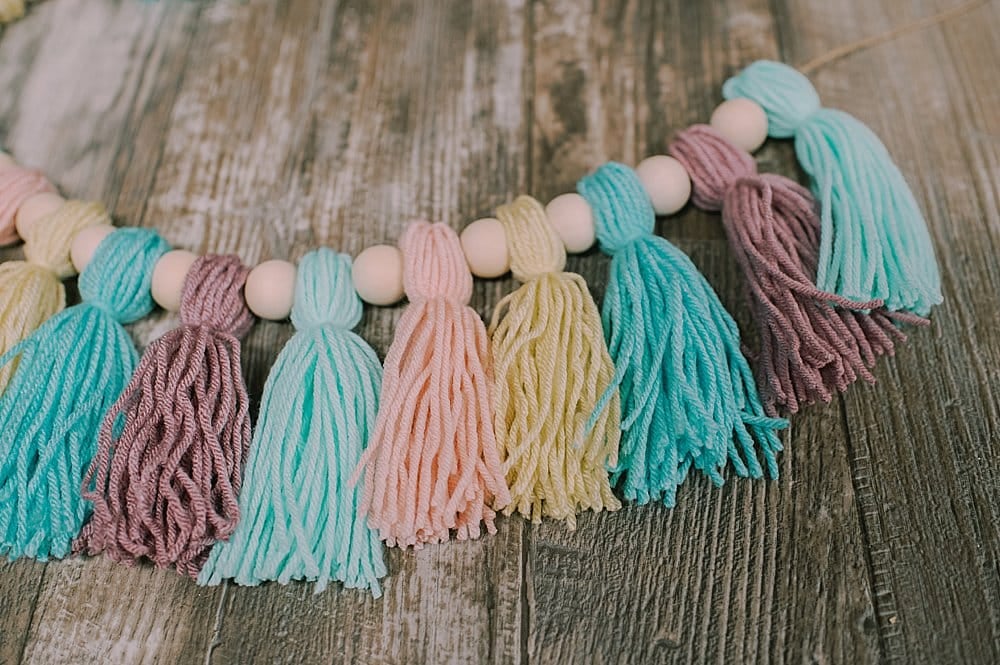 Tie the ends of the twine into a loop when you are finished, and it's ready to hang!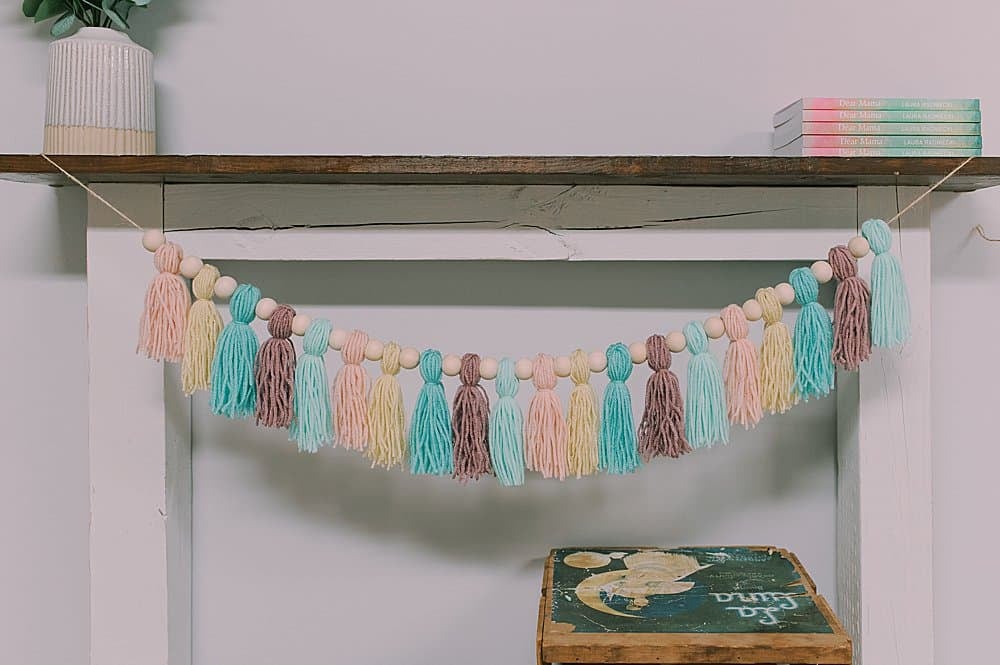 The tassels and beads might squish in toward the center of the garland as you're making it, so once you hang it up, you can fix the spacing and fluff the tassel heads up a little bit.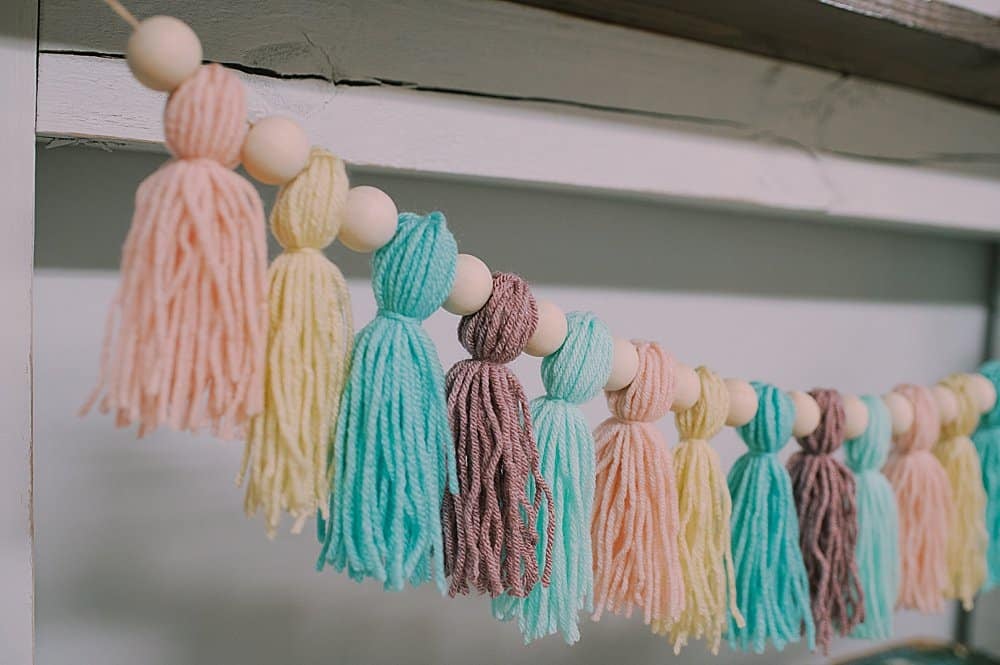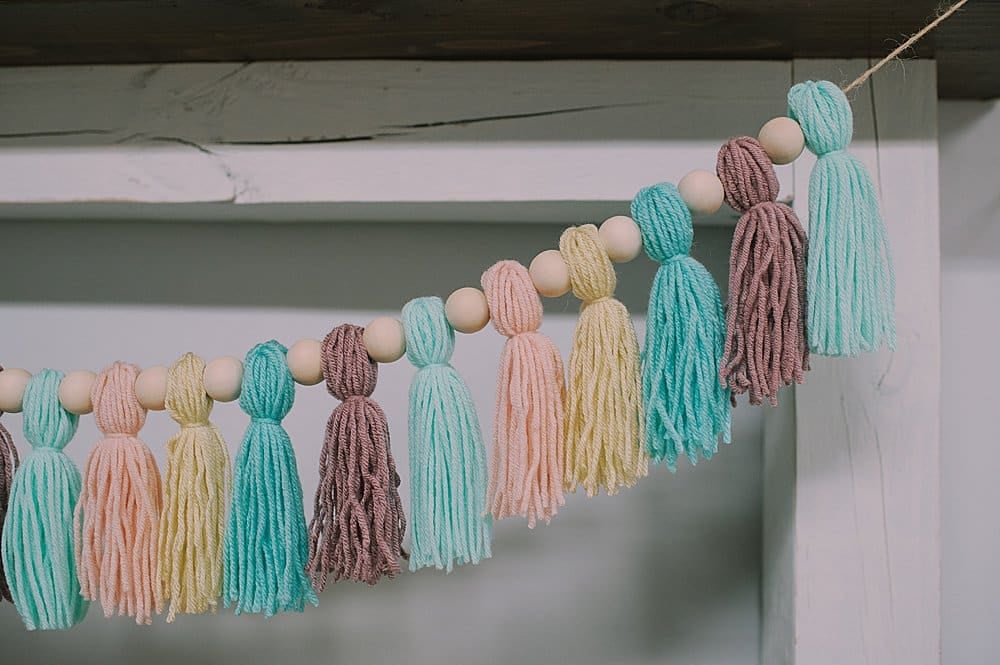 Isn't it just beautiful! The colors work so well together.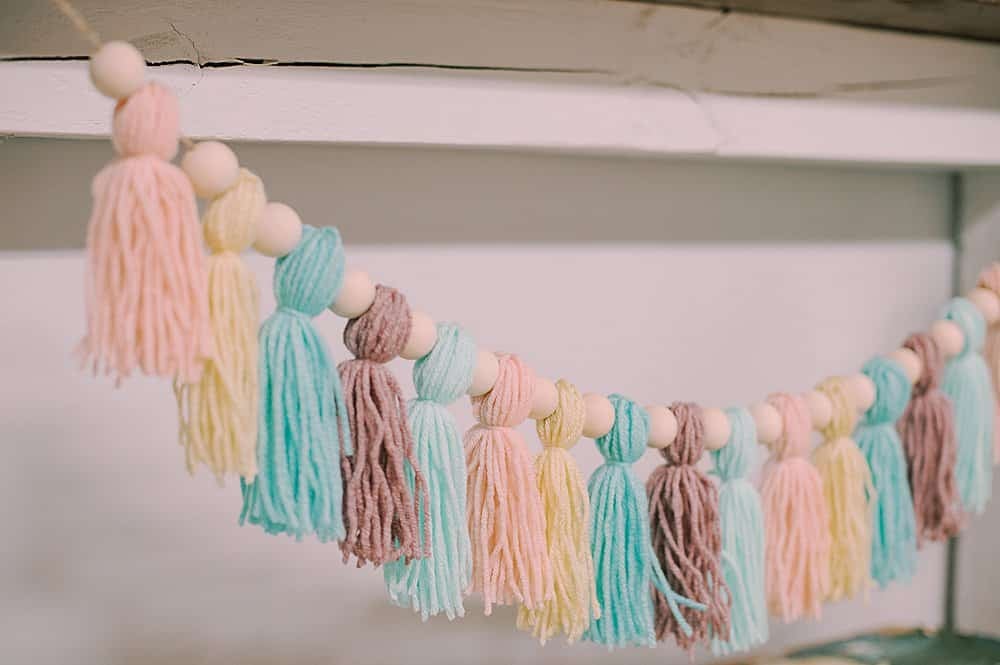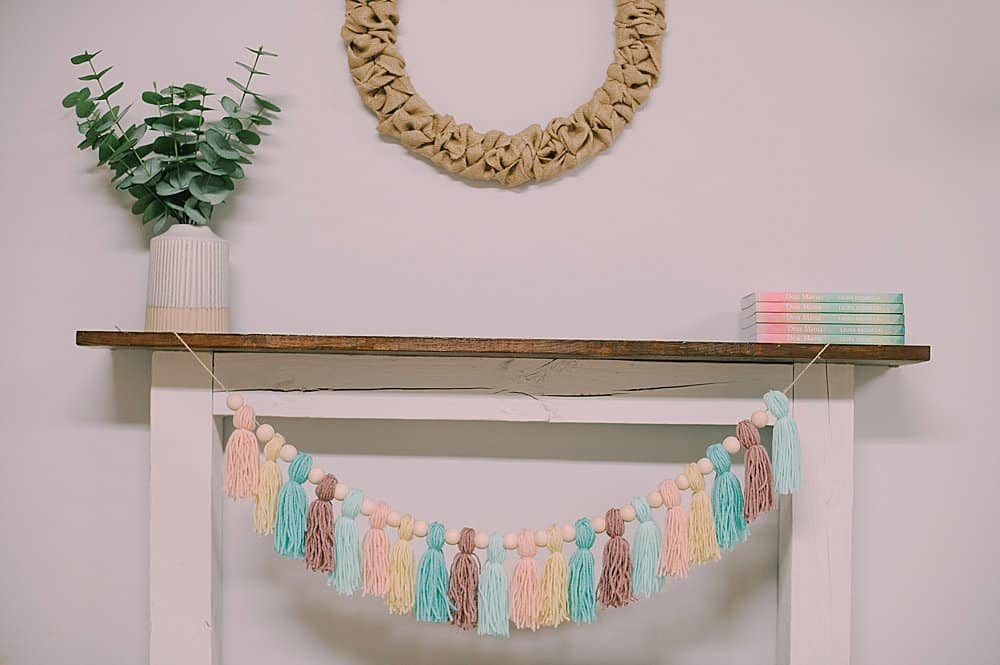 The beauty of a yarn tassel garland like this is you can pick any colors you want for the yarn – the colors you choose will determine the look of the garland.
Choose fall colors for a fall garland, holiday colors for a festive Christmas garland, or bright springy colors as we did here for a cheery spring/summer garland!