**These posts often contain affiliate links. Please see our disclosure policy for details.**
Learn how to make a garland out of yarn tassels with this easy diy tutorial, showing you a method for making yarn tassels, and then stringing them on twine to make a garland.
Garlands are some of the easiest crafts to make, and they pack the biggest punch in terms of decorating a home.
You can make a book page garland, felt ball garland, fabric strip garland, or embroidery floss tassel garland.
Here's how to take the yarn tassels you made and turn them into an easy yarn tassel garland!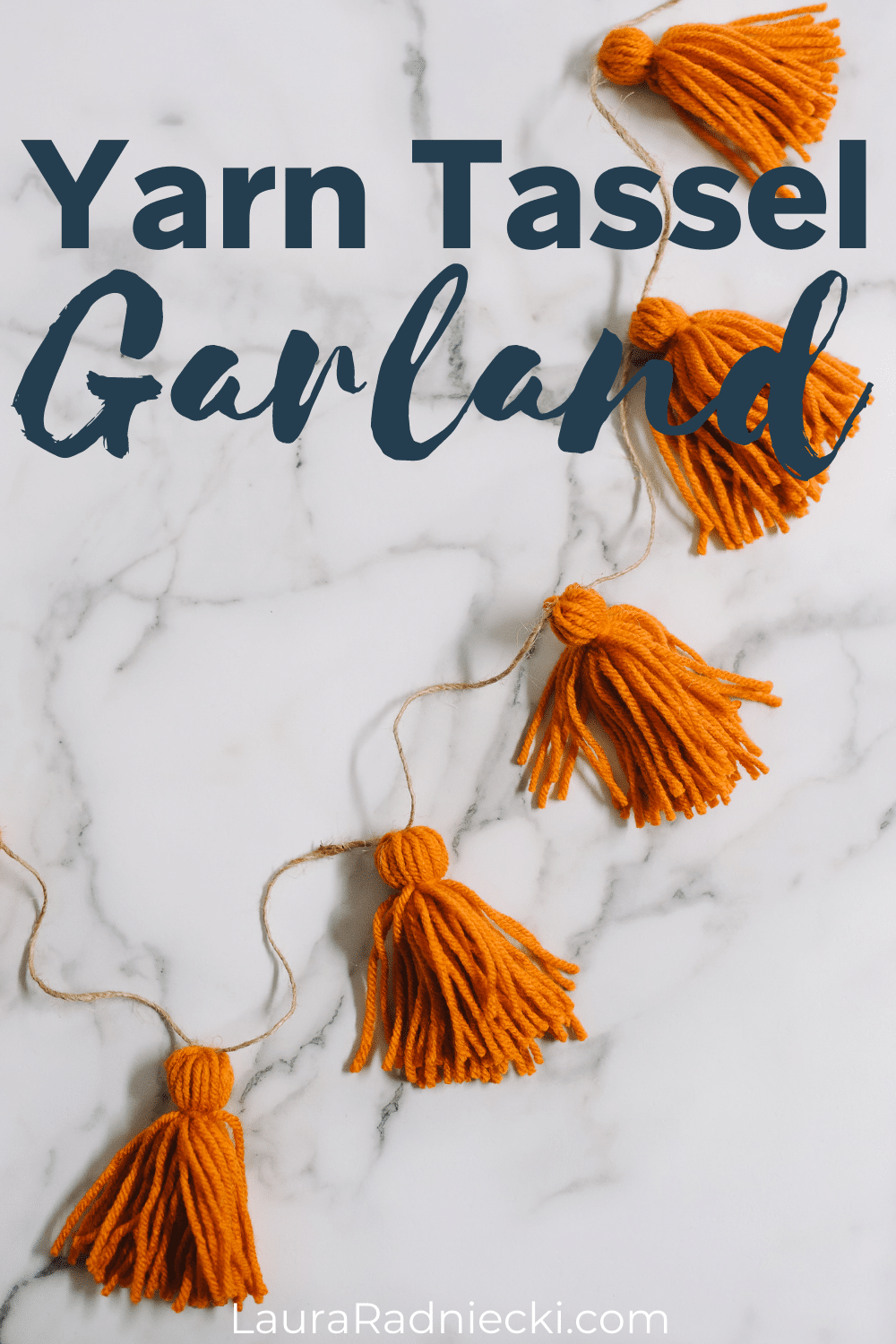 How to Make a Tassel Garland with Yarn
Step 1: Gather Supplies
Supplies Needed: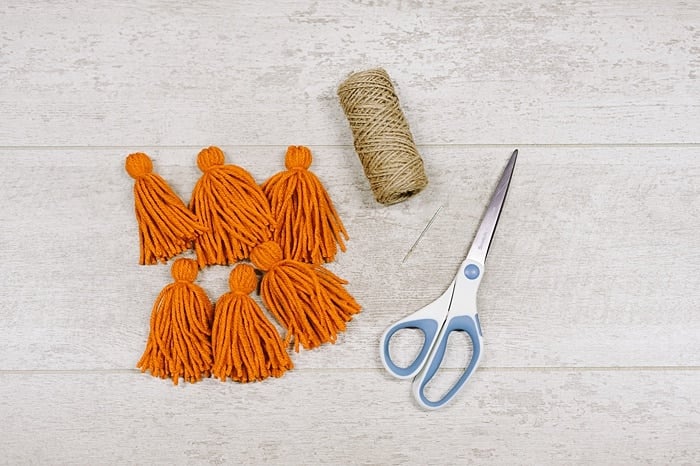 Step 2: Cut a long section of twine, and tie a knot in one end.
The length of twine should be long enough to create your desired garland.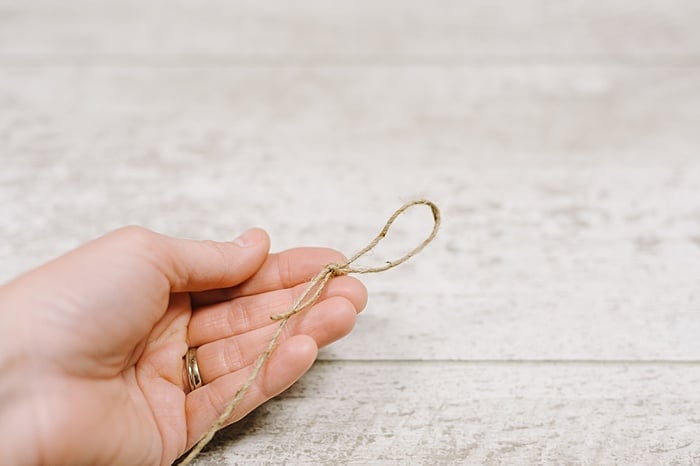 Step 3: Thread the twine through the embroidery needle's eye.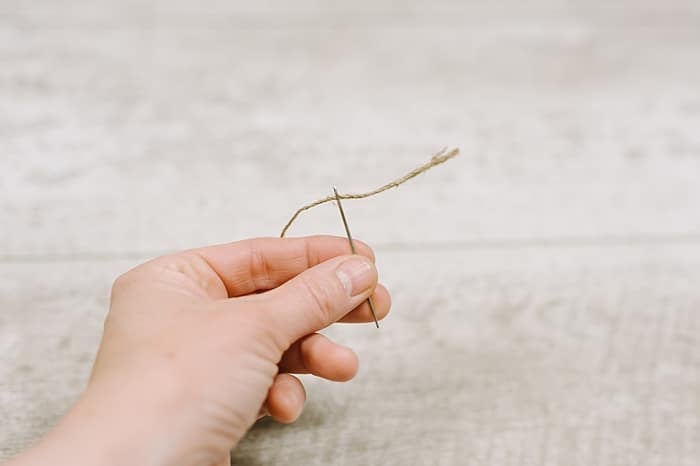 Step 4: Carefully thread on the tassels to the twine, passing the needle and twine underneath the small tie string that is on the top of each tassel.
Step 5. Tie a knot in the other end of your tie string, once you've determined how long you want your finished garland to be.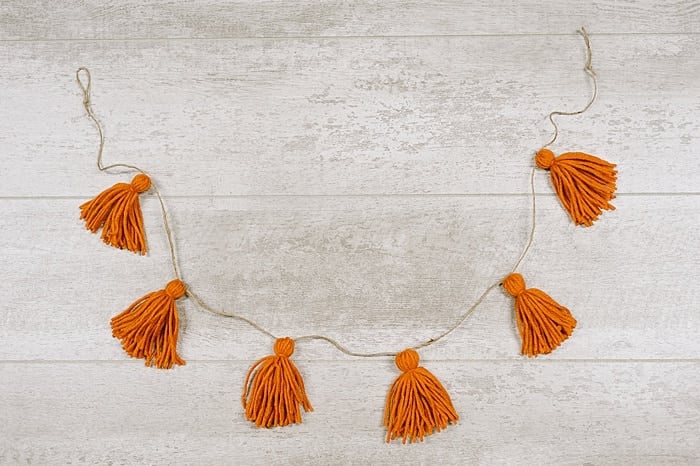 Step 6: Space the tassels out to your desired spacing until you like the look of it.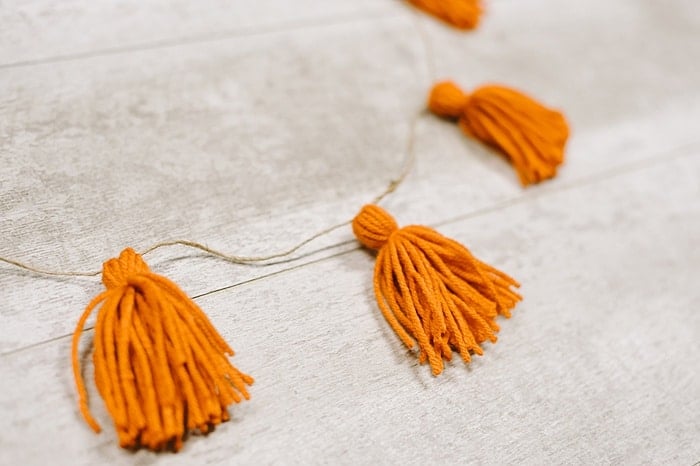 Step 7. Hang up, using the loops you added to the ends of the garland!
Whip up a batch of yarn tassels, string them together, and you've greeted an easy diy tassel garland you can hang on the wall, the mantel, or use as table decor.
The sky is the limit! Have fun with it!