**These posts often contain affiliate links. Please see our disclosure policy for details.**
Learn how to make these easy DIY yarn wrapped pinecones for fall – the perfect autumn addition to your mantel or your kitchen table decor!
Pinecones are one of the most versatile craft supplies, and it's even more impressive that they appear in abundance in nature! (Or at least they do where I live in Minnesota!)
I loved this project, where we wrapped pine cones in yarn, and this one, where we did the same for the 4th of July. So today, we're going to do the same for Fall!
Let's take a look at how easy it is to customize a handful of pinecones and make them the perfect addition to your fall decor!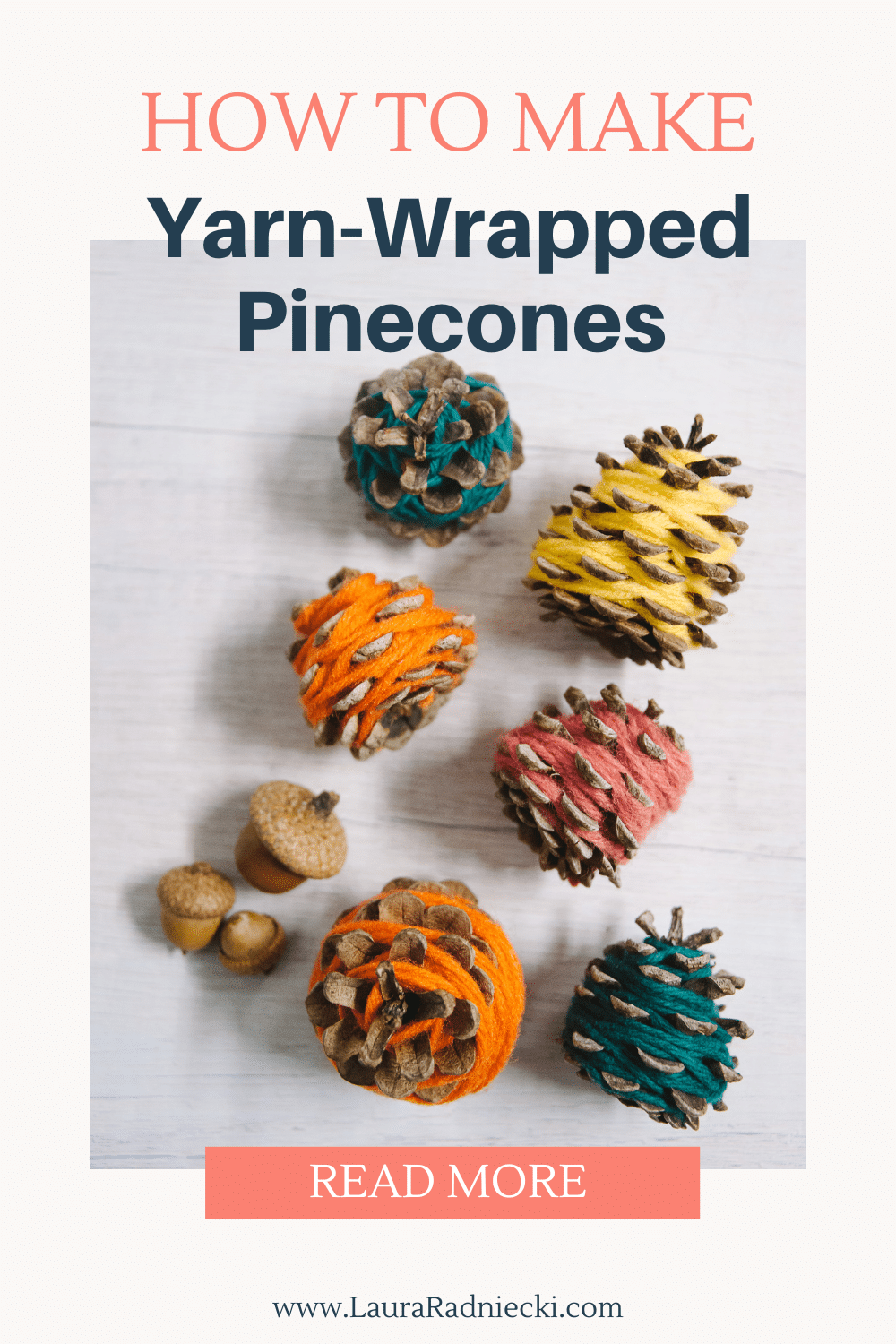 How to Make DIY Yarn Wrapped Pinecones for Fall
Step 1: Gather Supplies
Supplies Needed: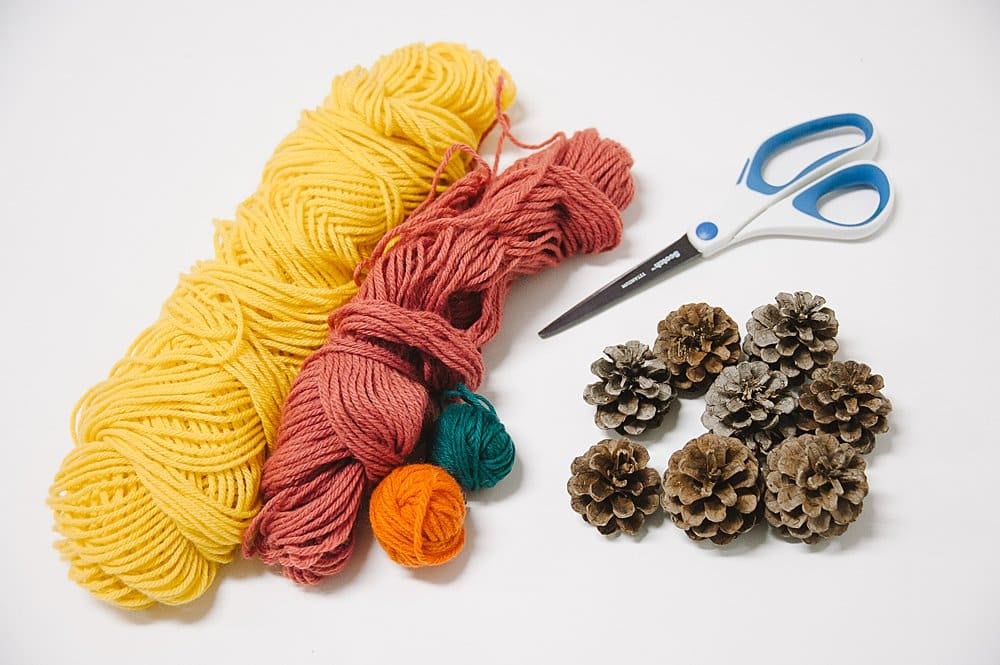 Step 2: Using the process we outlined in this tutorial here, begin wrapping the yarn around the pinecones and repeat until they are filled out and plump.
Secure by either tucking the yarn in between the sections at the base of the pinecone or use a dab of glue to secure.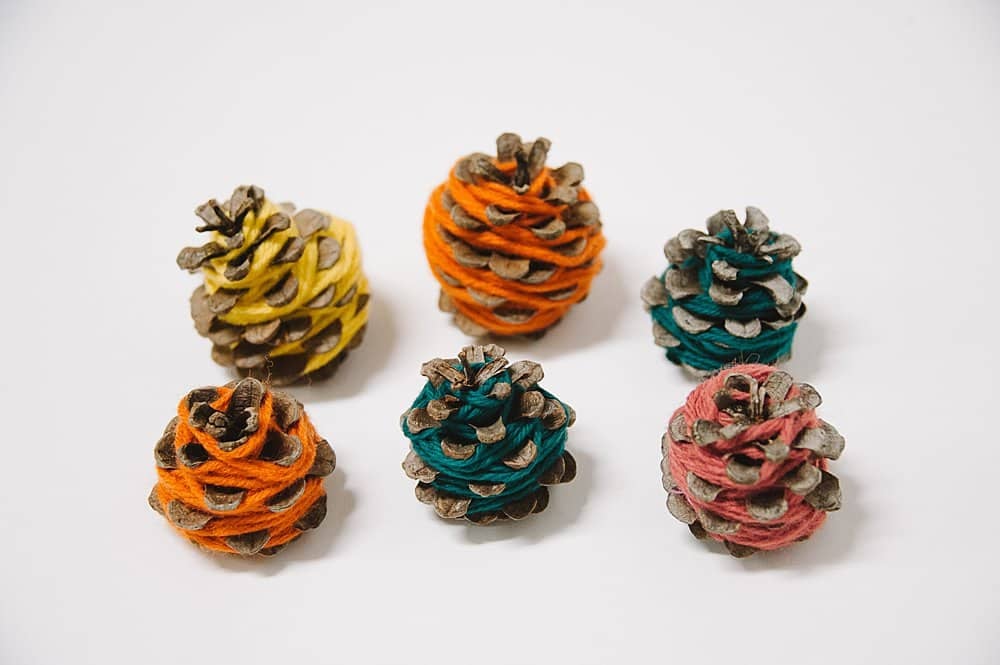 Step 3. Display your beautiful fall handiwork!
– – – – –
That's all there is to making yarn-wrapped pinecones for fall; they are SO quick and easy!
Like most craft projects you find on this site, you can customize them by changing the color of the yarn you choose. The sky is the limit!
If you try to make them, let me know! Better yet, send me a picture of your finished product!