**These posts often contain affiliate links. Please see our disclosure policy for details.**
Learn how to make an easy yarn and sock gnome for Christmas decor in this step-by-step tutorial. It's a no sew gnome for the holidays!
Gnomes have become a staple of holiday Christmas decor. They're super cute, generally easy to make, and can be made in all kinds of different ways.
Today, we are going to make incredibly easy gnomes out of yarn and socks!
Here's how to make them!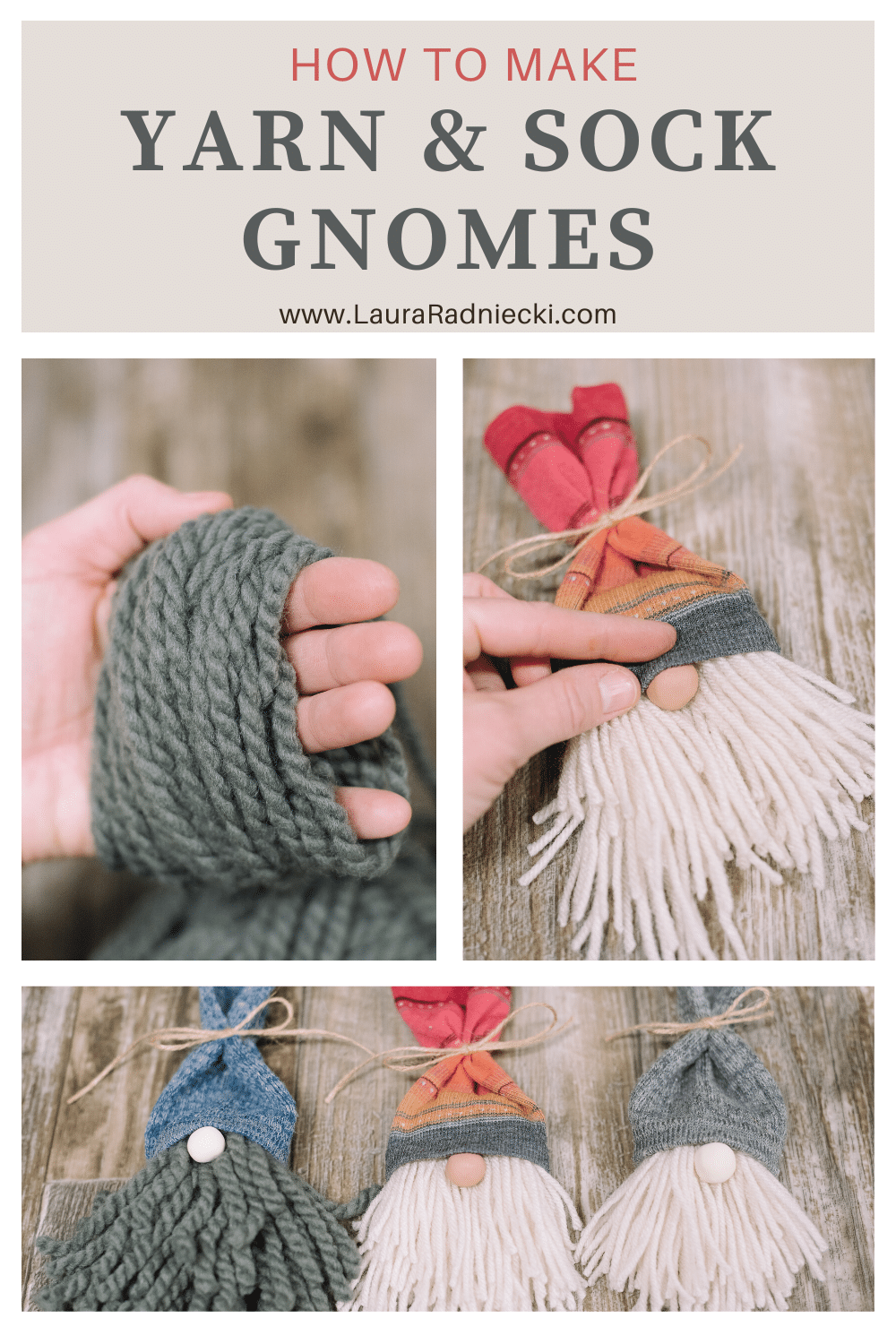 How to Make a Yarn and Sock Gnome
Step 1: Gather Supplies
Supplies Needed
Wooden Balls (0.5 inch or 1 centimeter balls are a good size) or Modeling Clay
Paint (optional, if you want to paint the nose a specific color)
Old Socks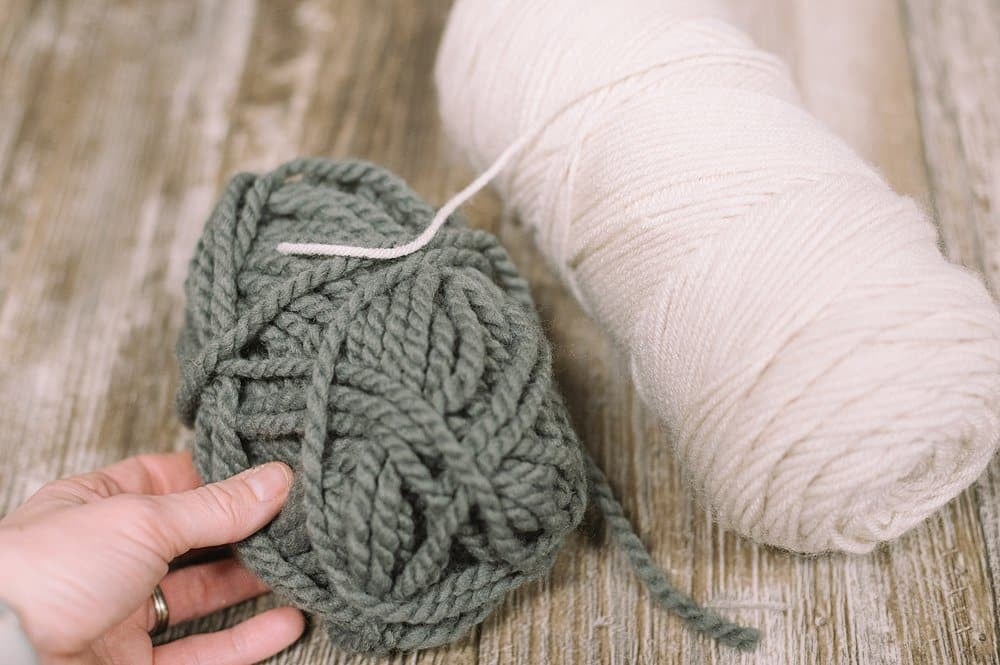 I wrapped the yarn around my hand 50 times.
I could have probably wrapped less, maybe 40 times, for the thick yarn.
For the medium-weight yarn, 50 times was a perfect number.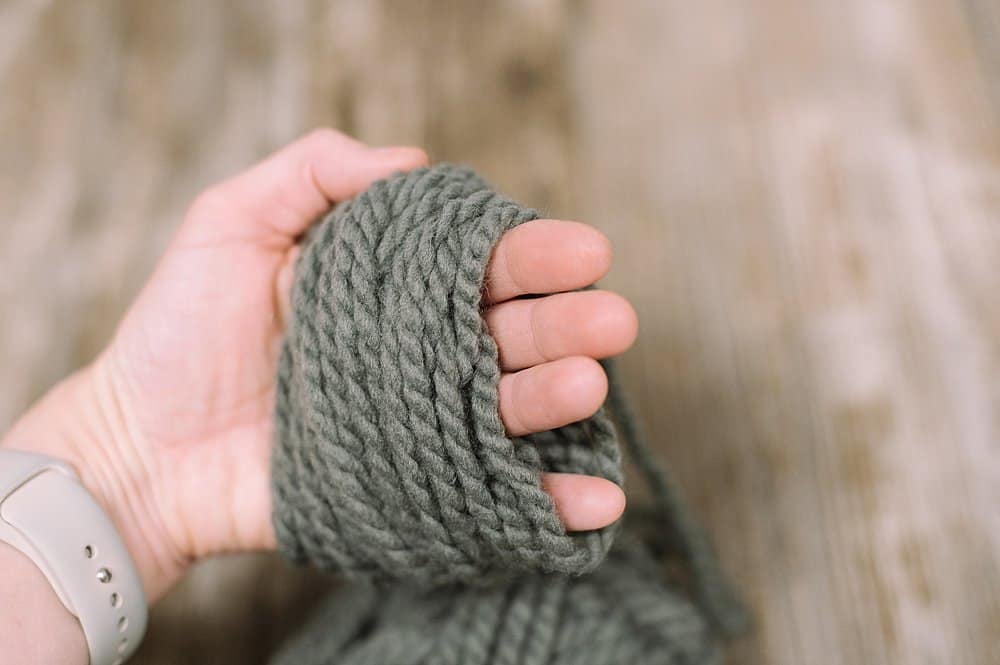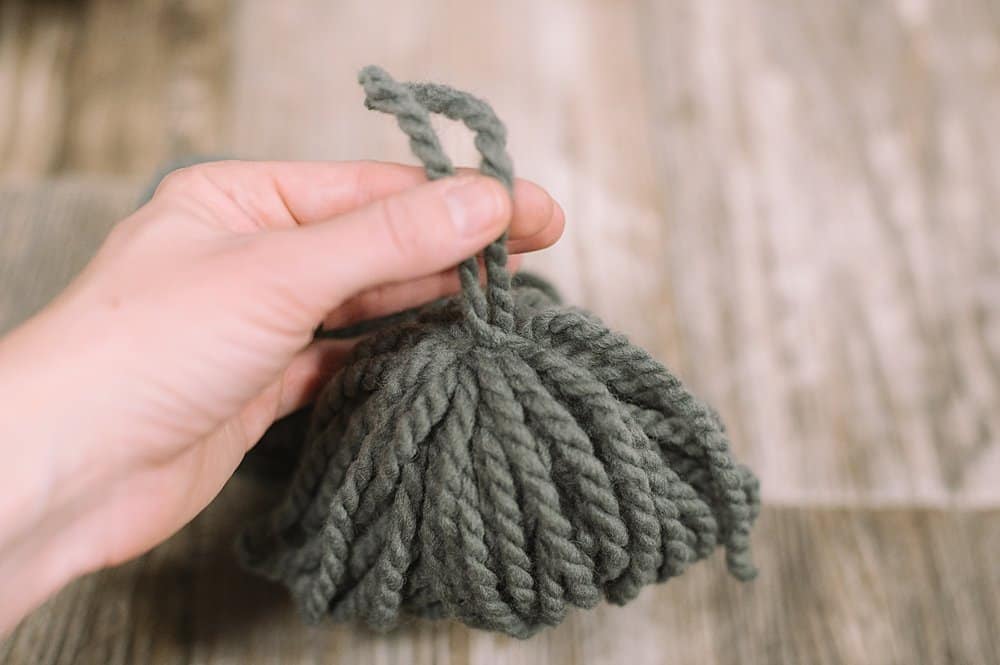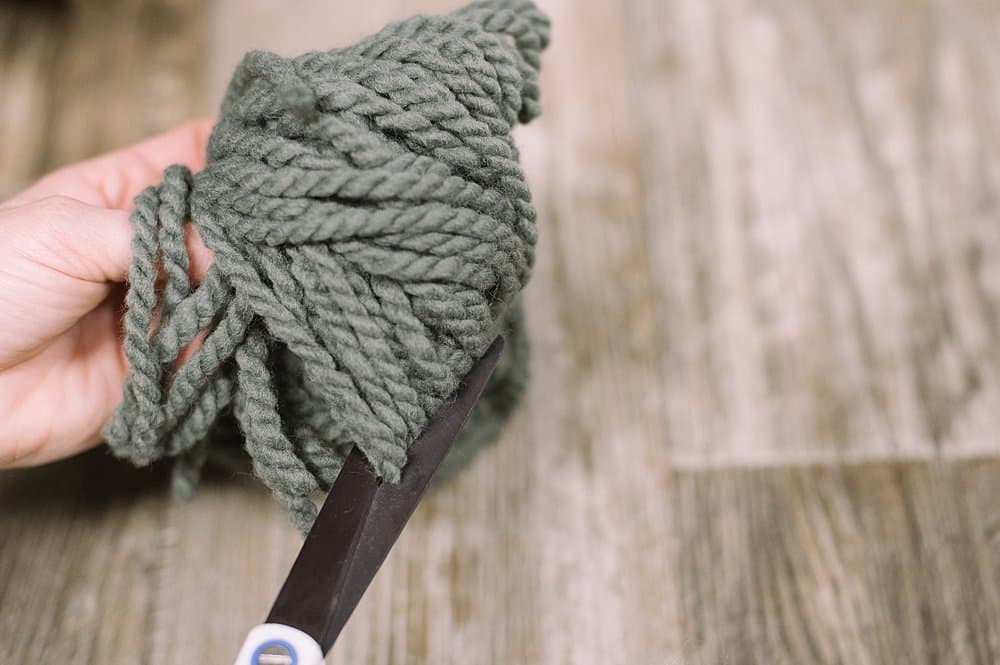 Following the tassel tutorial, you'll end up with a yarn tassel like the one below. You don't need to tie anything around the neck of the tassel or trim it.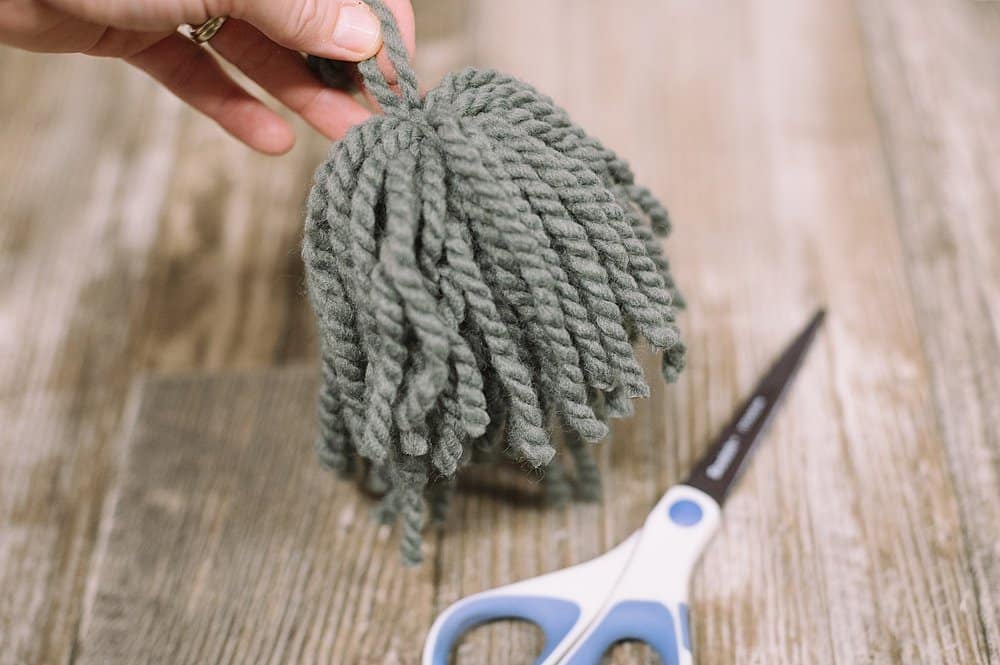 Step 3: Cut the top off an old sock.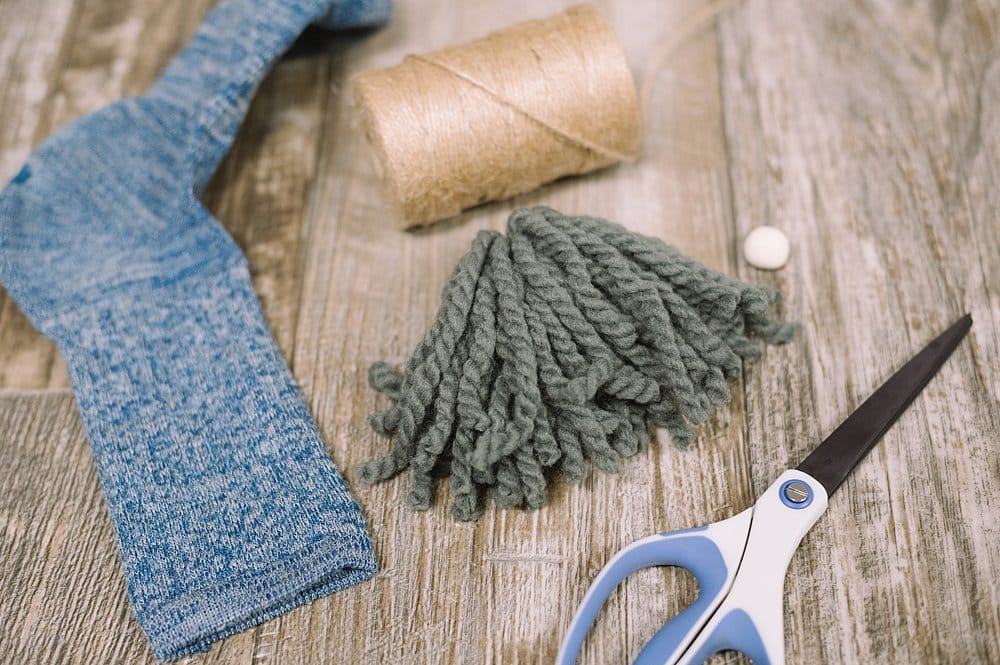 This will become the hat for the yarn and sock gnome.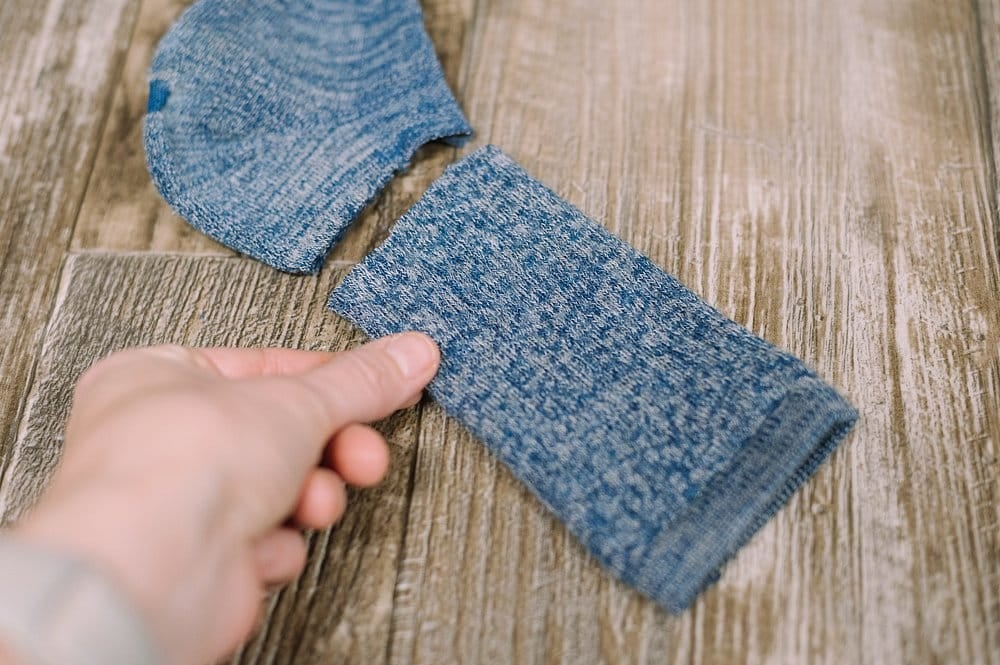 Step 4: Slide the sock down over the tassel, cuffed edge first.
This gives the brim of the hat a clean edge.
The edge of the sock you just cut will be up on top of the hat.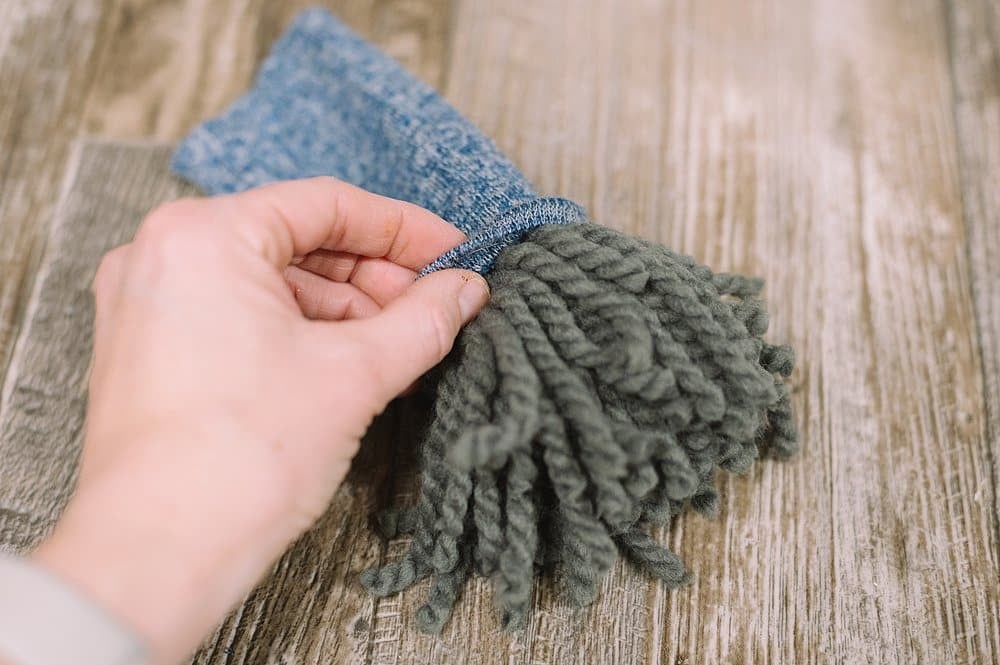 Add a dab of hot glue up inside the front edge of the hat and press it into the yarn to secure it.
Repeat, gluing the back, left, and right sides of the hat to the yarn gnome beard with small dabs of hot glue.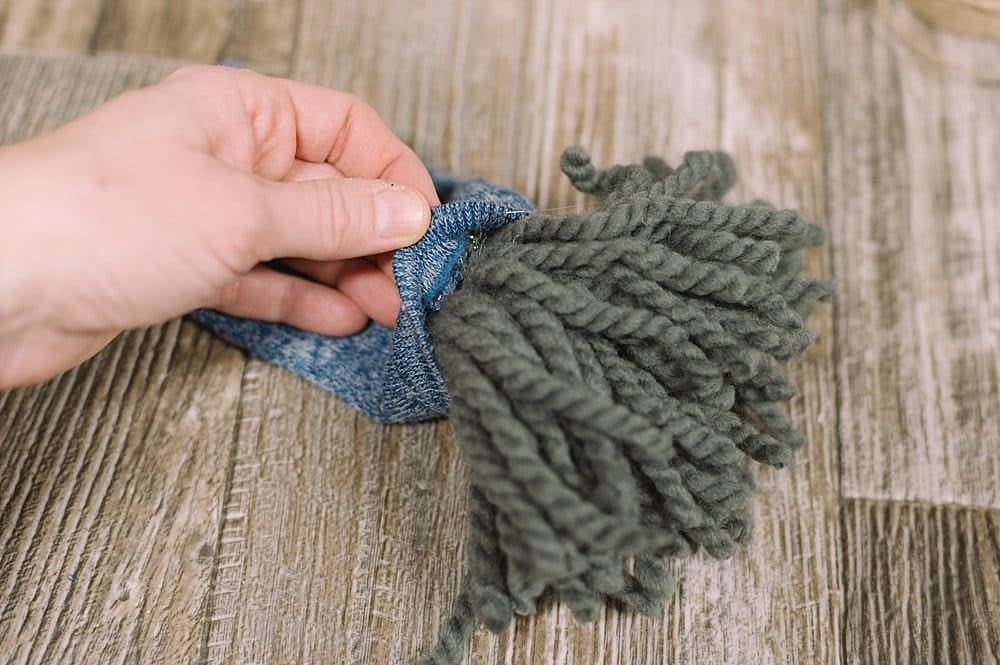 Step 5: Make a small ball of clay for the gnome's nose, or use a wooden ball.
I used air-dry modeling clay and rolled it into balls the size of marbles for the noses. They are roughly 1 centimeter or 0.5 inch in diameter.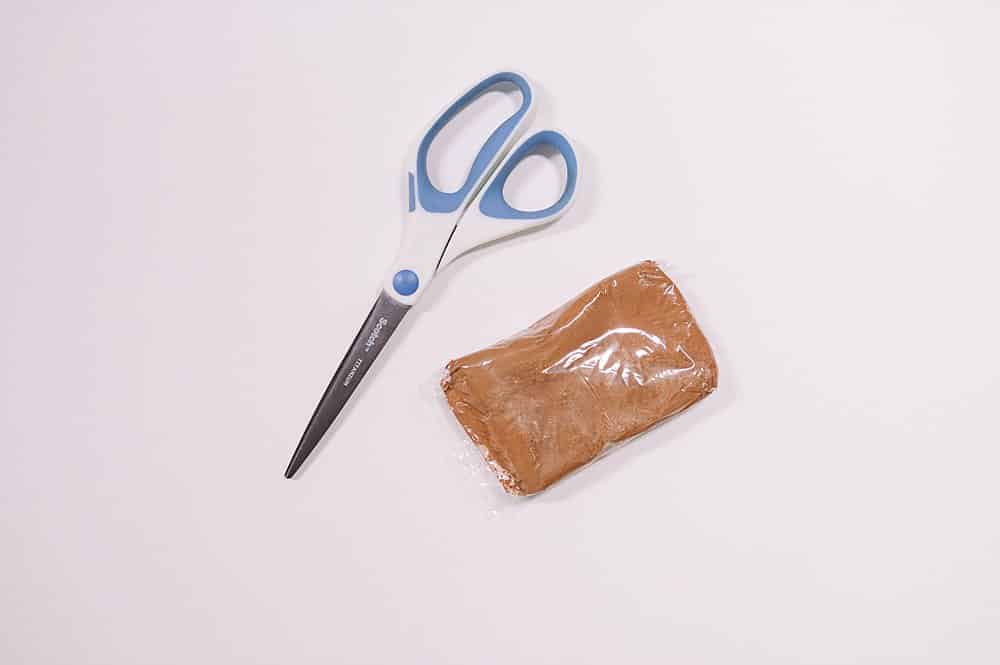 (I also made smaller clay balls for a different project.)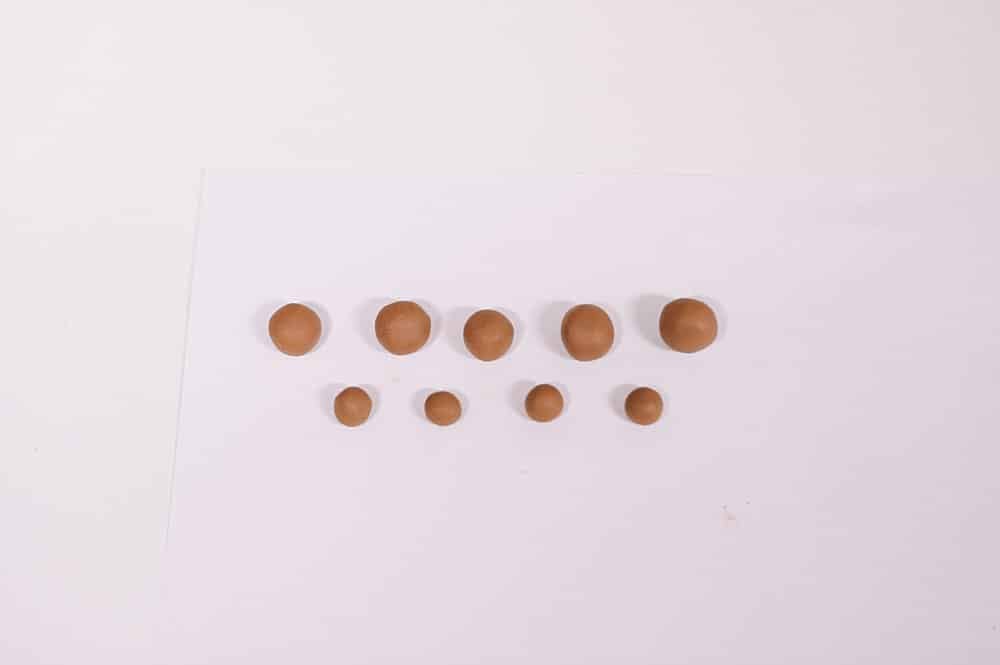 I left some of the noses the original brown color of the clay and painted a few noses cream with craft paint.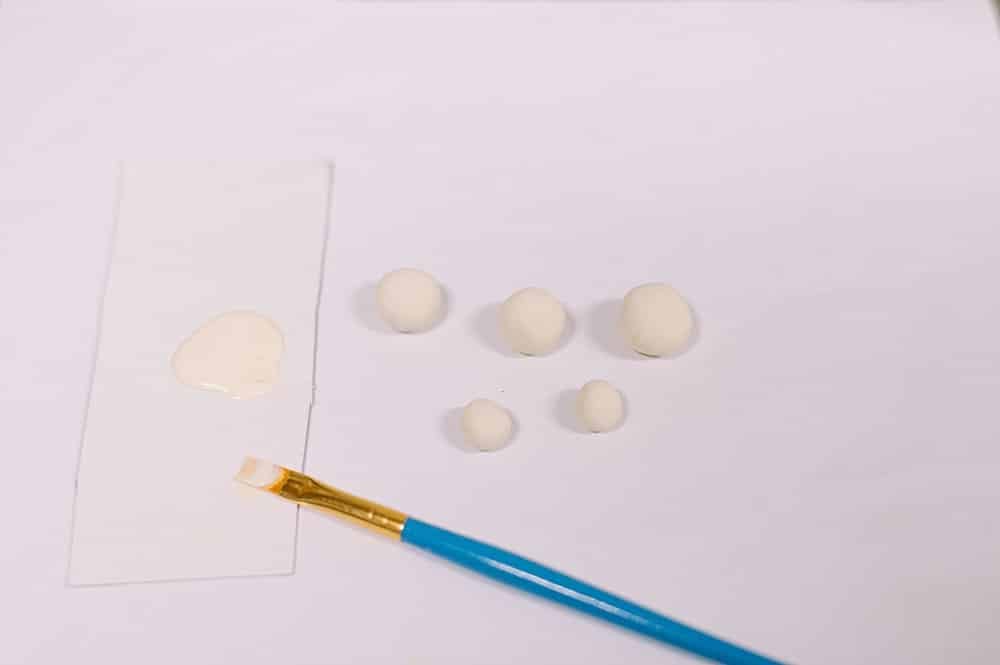 Step 6: Hot glue the back of the nose to the gnome's yarn beard.
Add a tiny bit of glue to the top of the nose, and secure the sock band to it as well.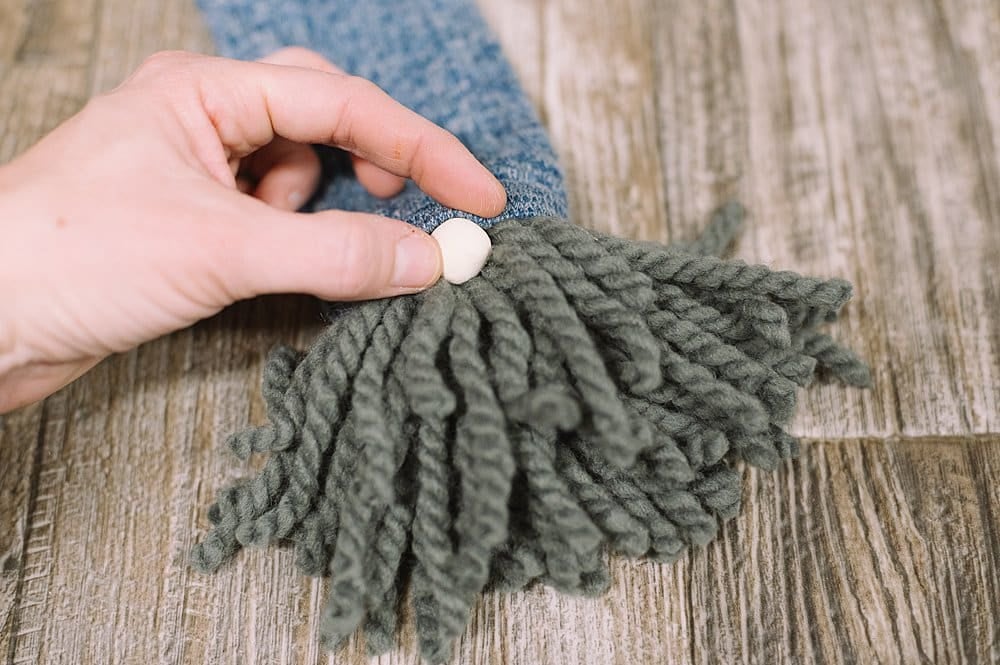 Step 7: Tie the top of the sock hat with twine, and make a bow.
Your yarn and sock gnome is finished!
How CUTE is that?!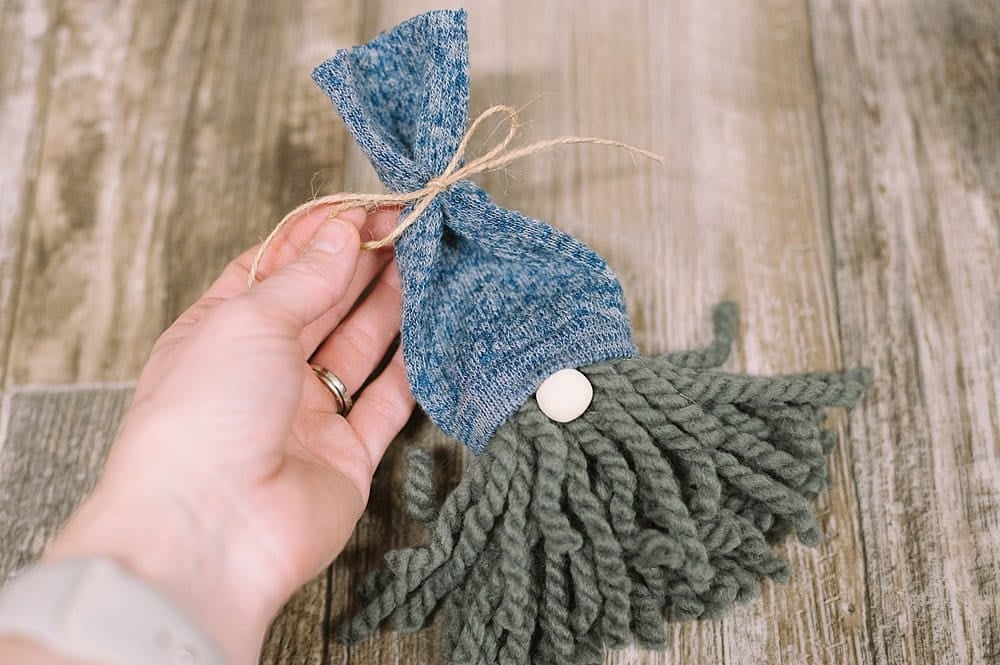 You can use different colors and types of yarn to make different beards for the gnomes.
Here is a beard using cream-colored medium-weight yarn.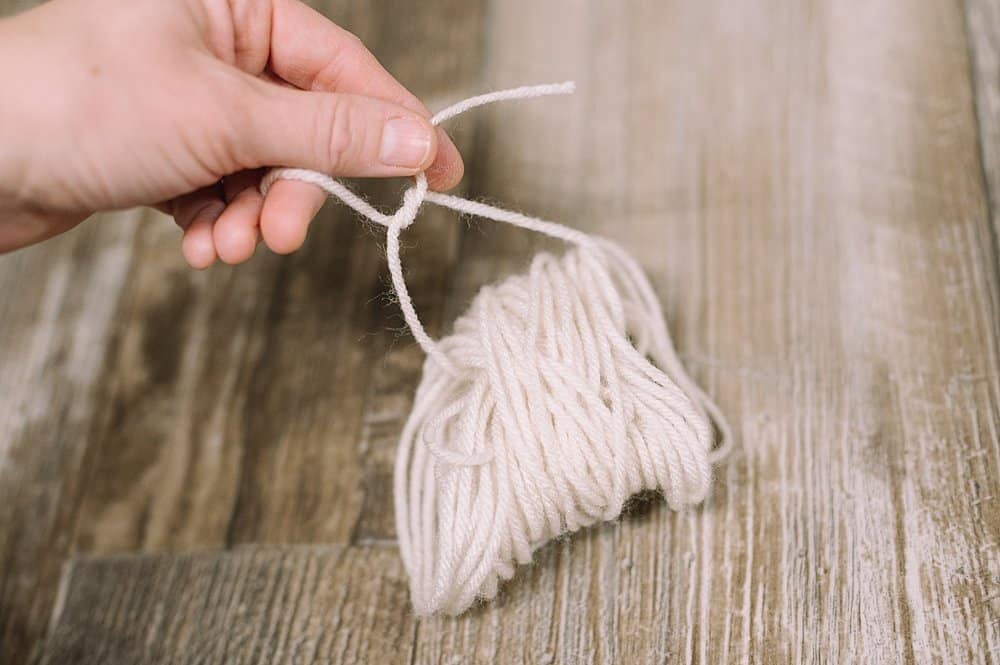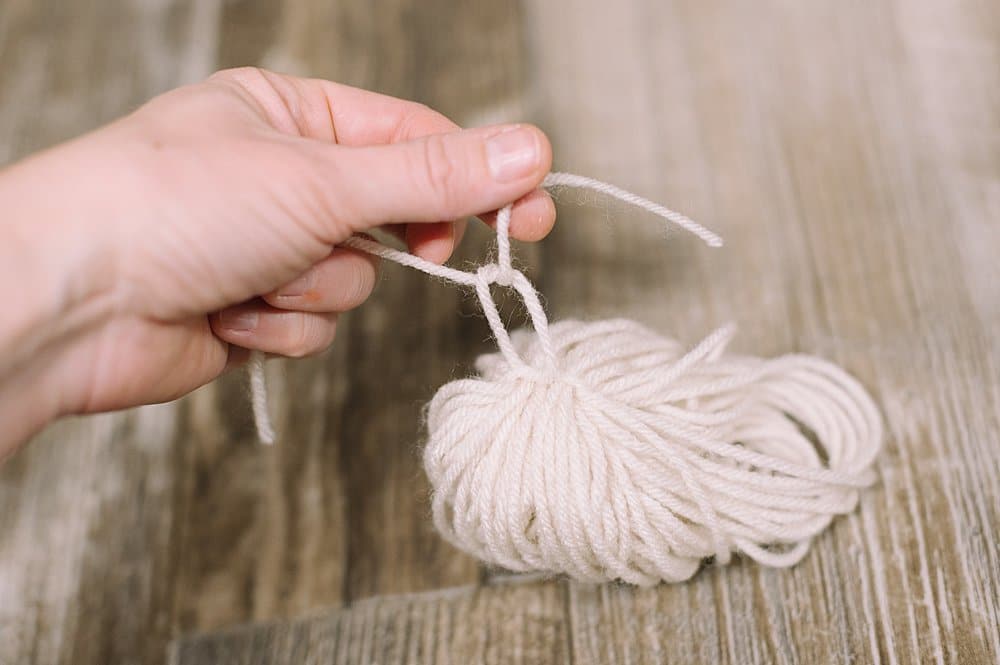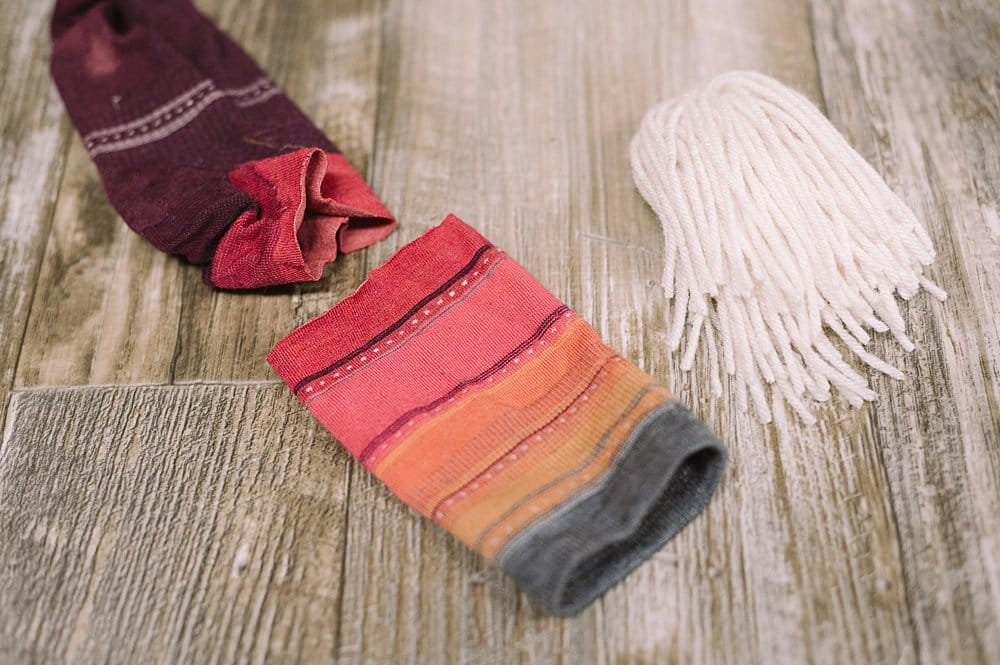 This time, I used a natural clay-colored nose.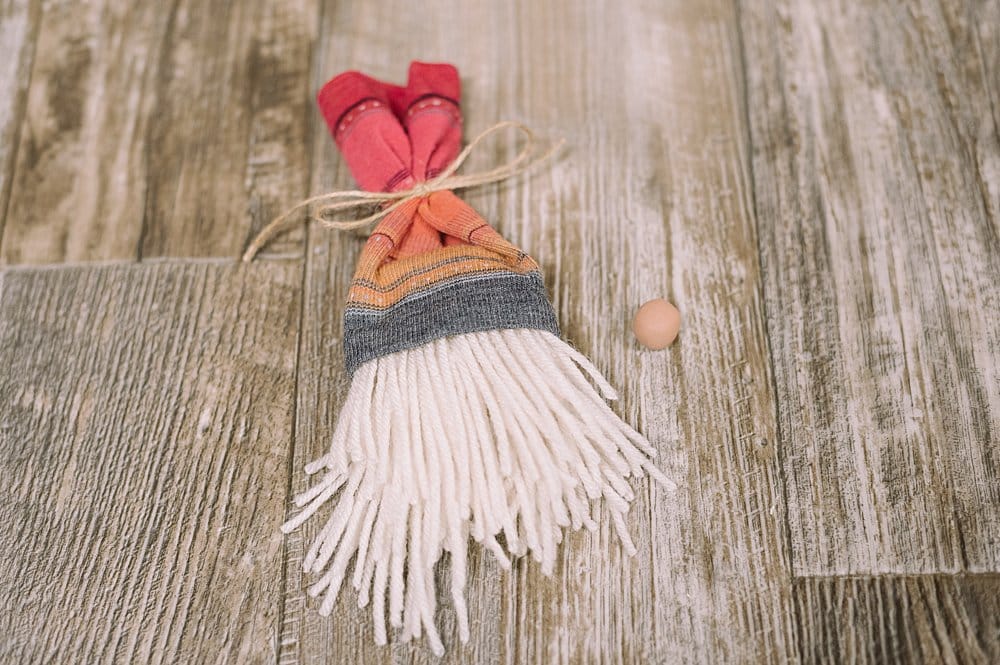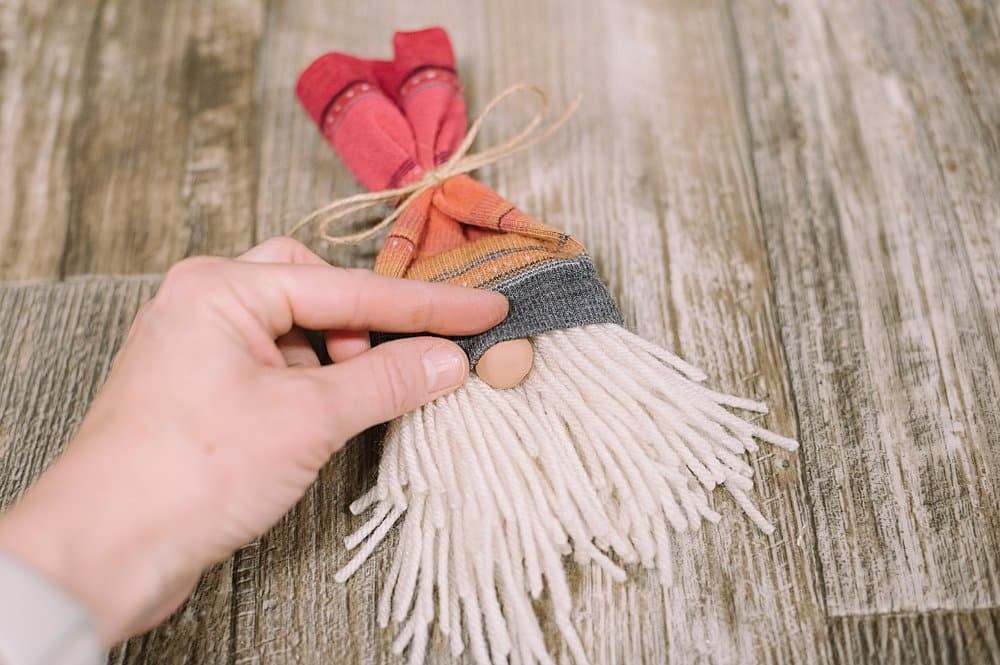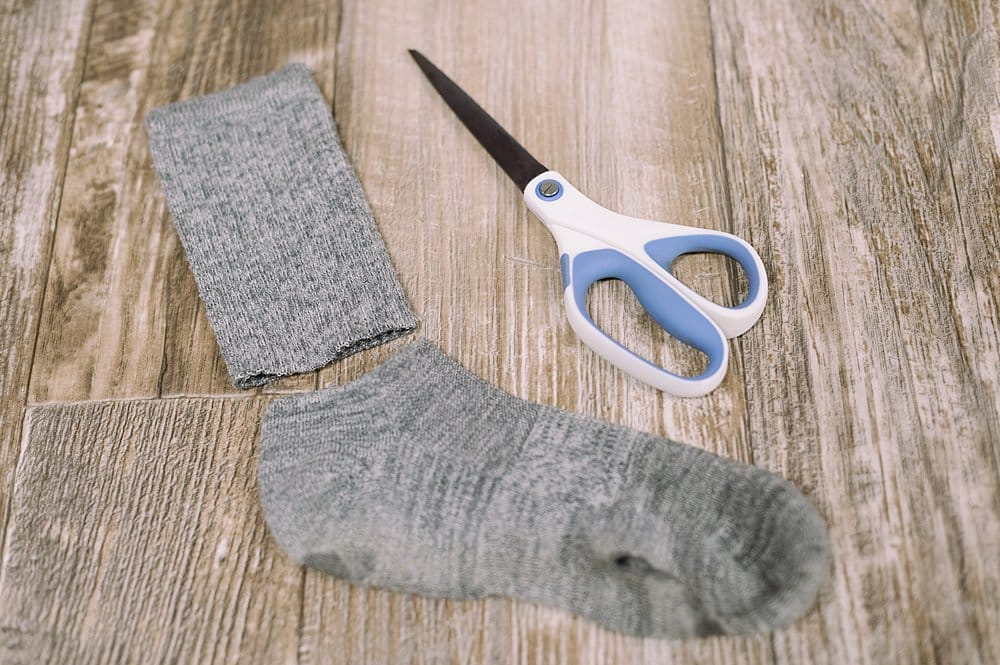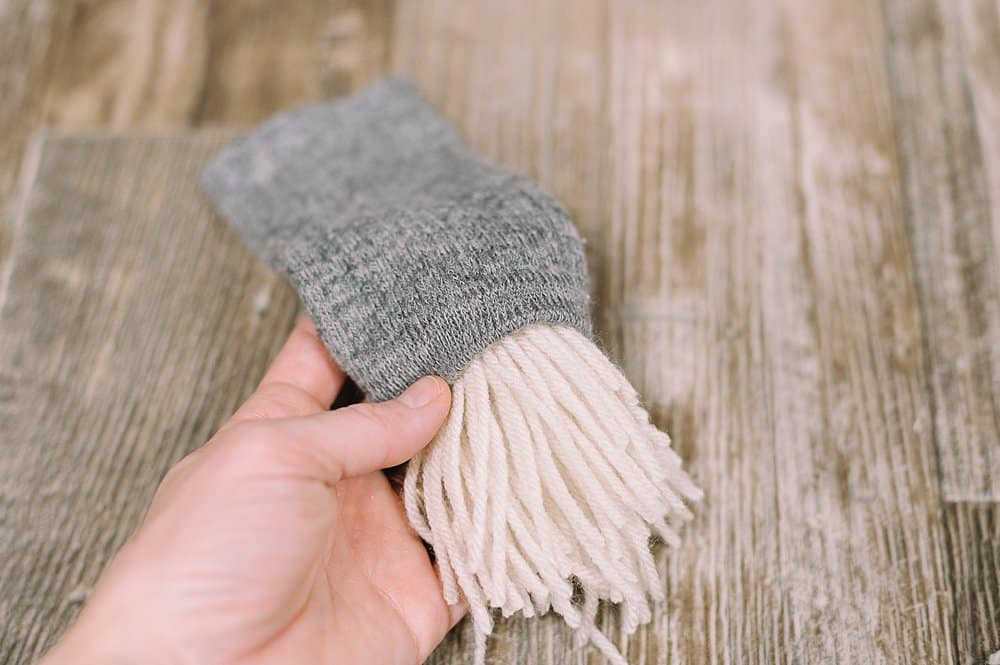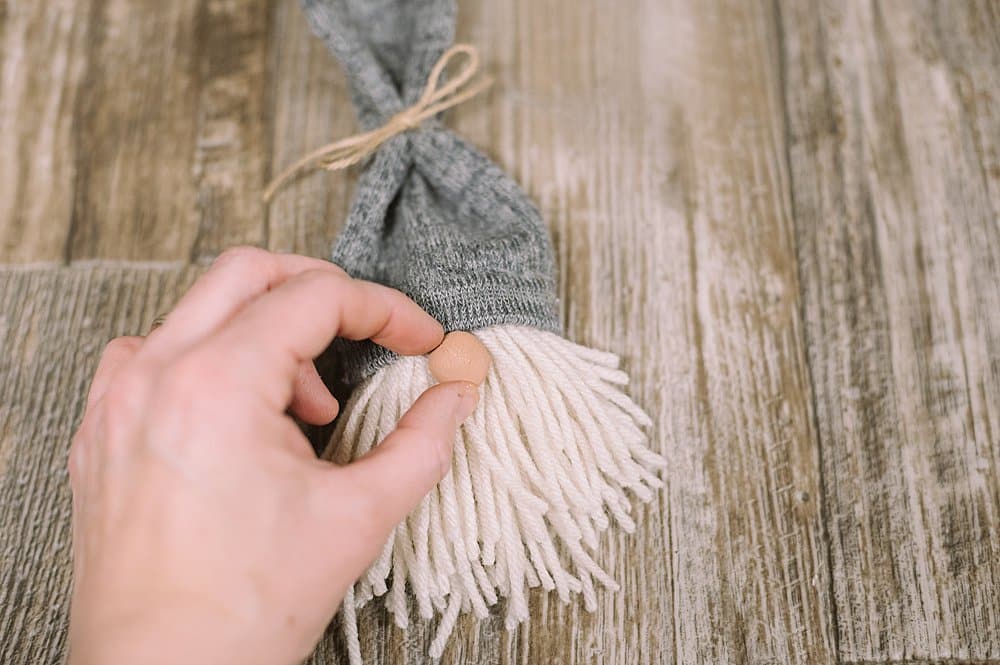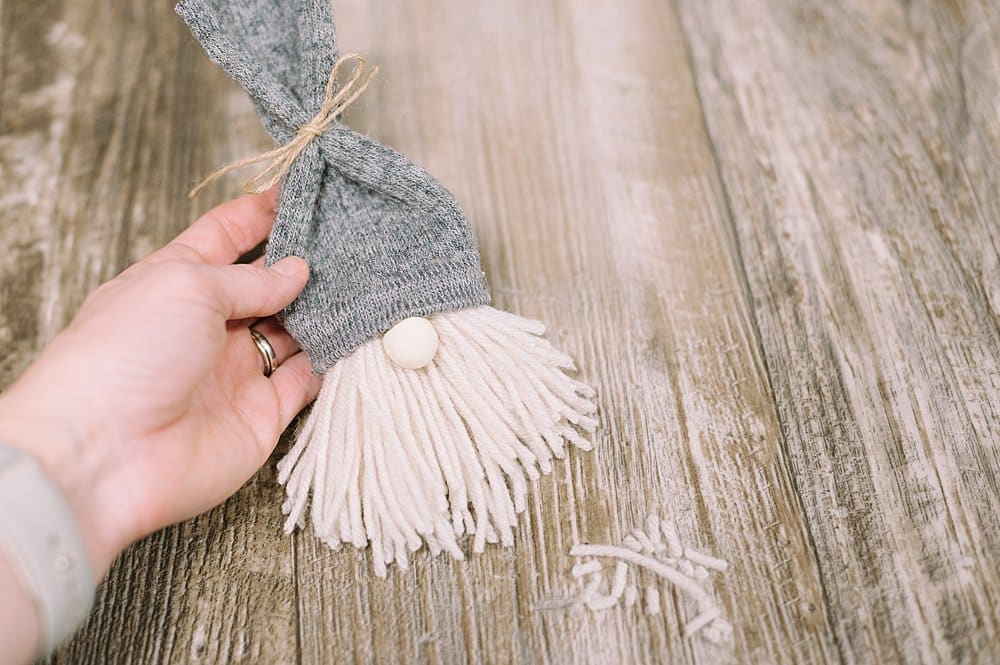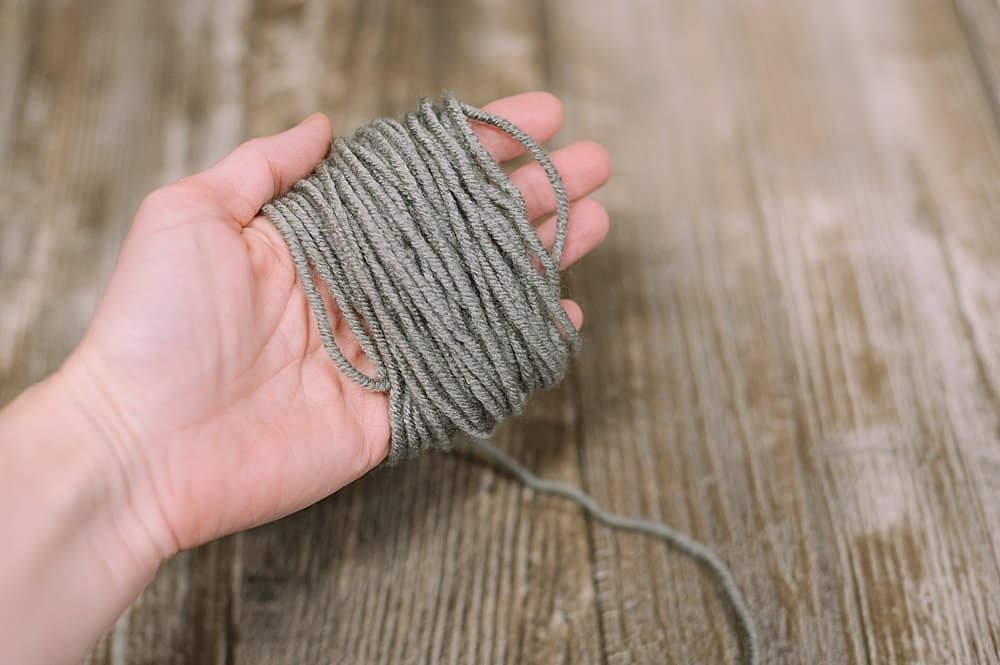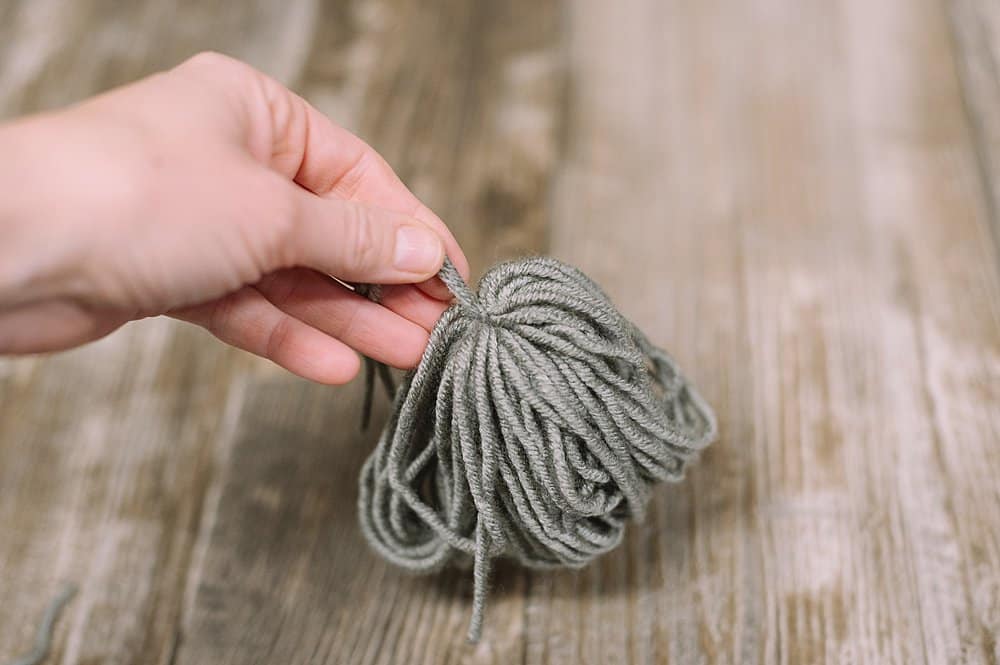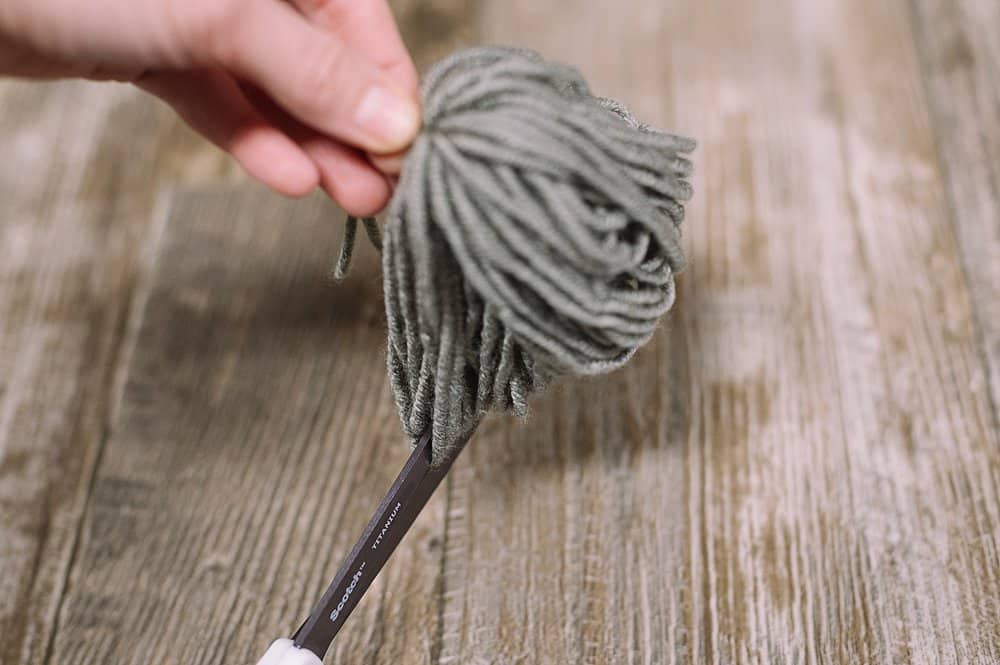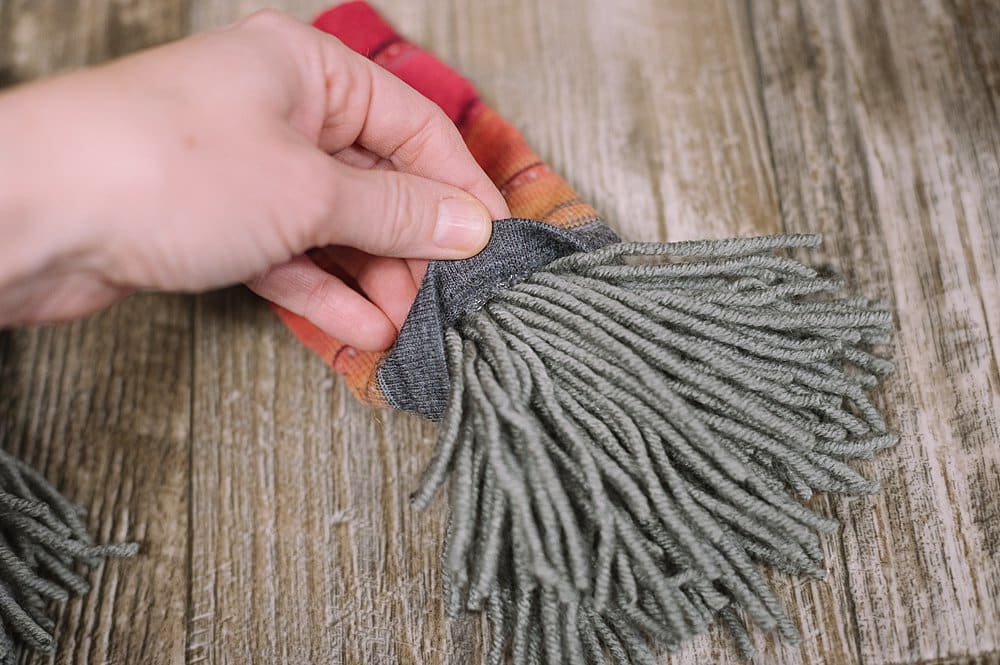 These gnomes are so fast and easy to make and are SO CUTE.
I also love that it's a way to use up old socks, especially pretty ones!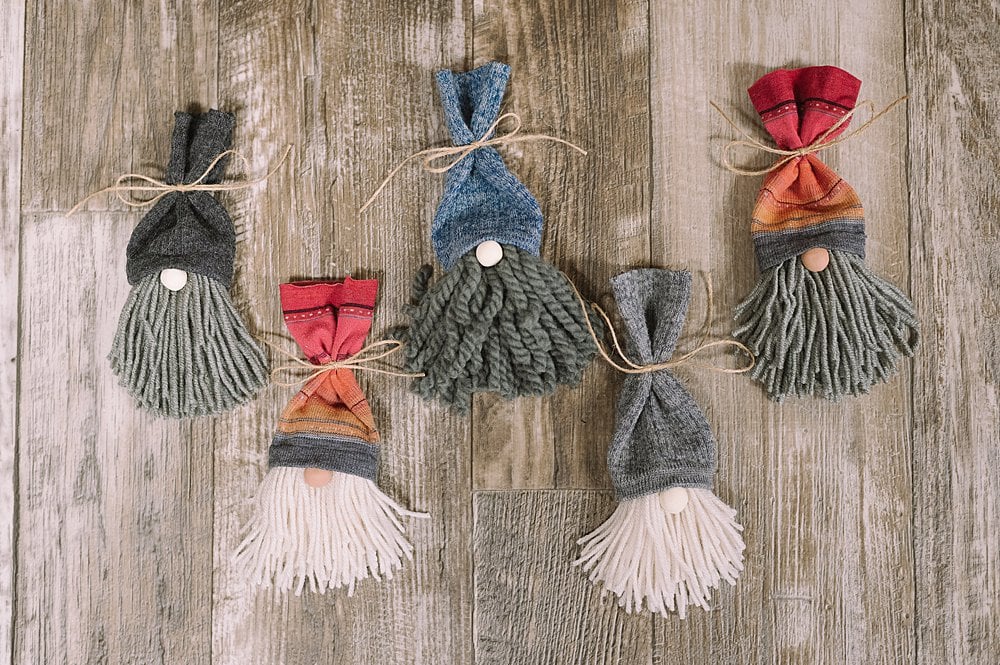 Making your own yarn and sock gnomes is simple; all you need is yarn, an old sock, twine, hot glue, and something to use for the nose – either a wooden ball or clay.
In just a few minutes, you can make darling Christmas gnomes that work great as stand-alone holiday decor, and even better as ornaments!
You can even string several together and make a yarn and sock gnome garland that will have everyone asking you about it!