**These posts often contain affiliate links. Please see our disclosure policy for details.**
Learn how to make a DIY gnome garland for Christmas, using handmade yarn and sock gnomes, and twine. Perfect holiday decor for your mantel!
DIY yarn and sock gnomes are a fun, easy craft project to do any time, but especially for the holidays.
We made our own DIY yarn gnomes in this tutorial, and they were a huge hit.
Today, we are going to take those gnomes, and turn them into a DIY gnome garland – your mantel will never be the same!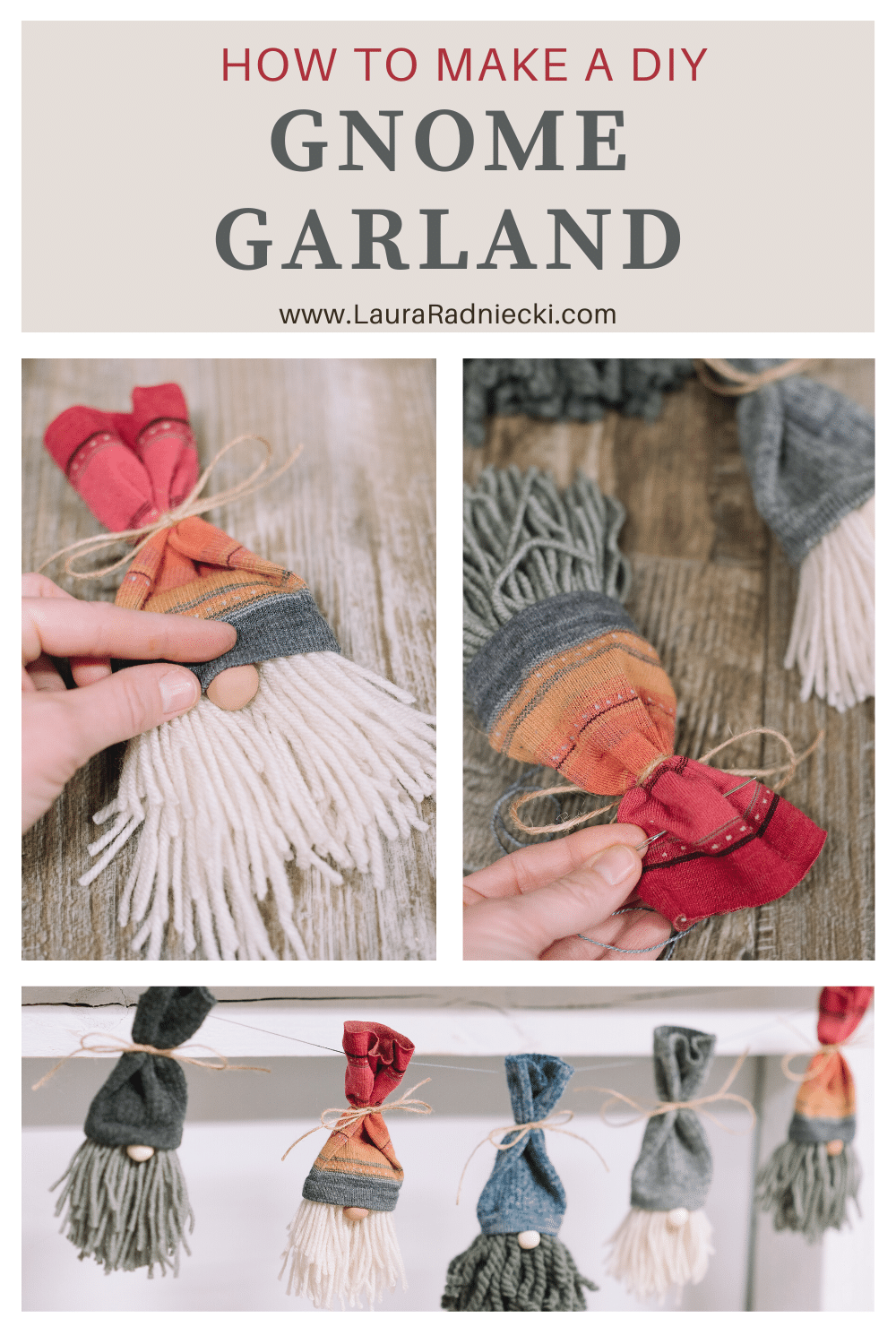 How to Make a DIY Gnome Garland
Step 1: Gather Supplies
Supplies Needed:
Step 2: Make enough yarn and sock gnomes to span the length of your garland, using this DIY gnome tutorial.
I made 5 gnomes for my small mantel's garland. I planned to space them out along the string.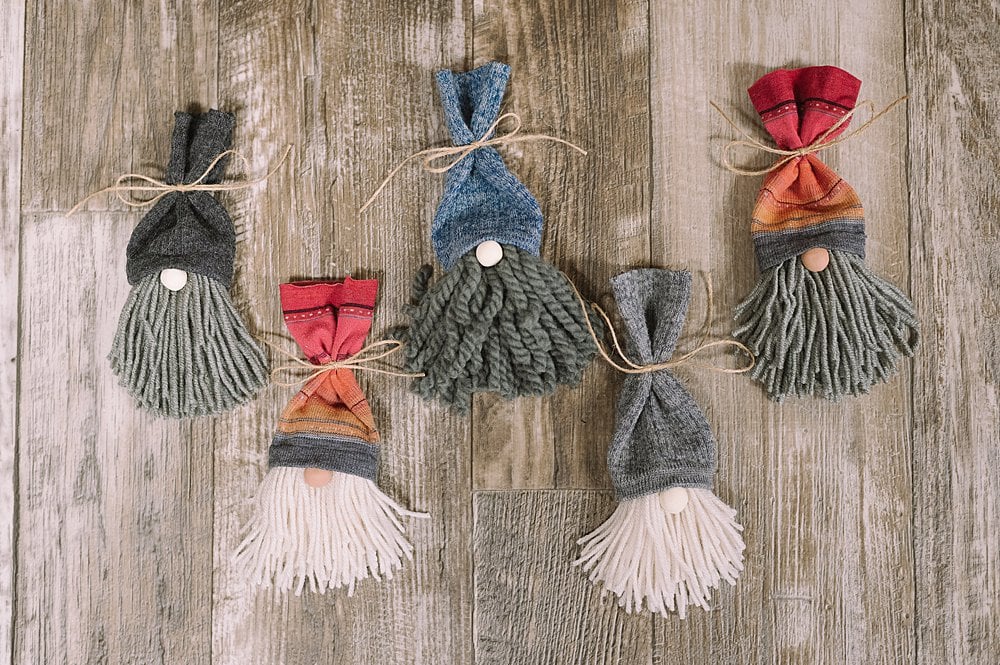 Step 3: Thread an embroidery needle with embroidery floss.
I tried to use thin twine instead of embroidery floss, but the thin twine I had was still too thick for me to pull through the sock fabric.
So embroidery floss it is!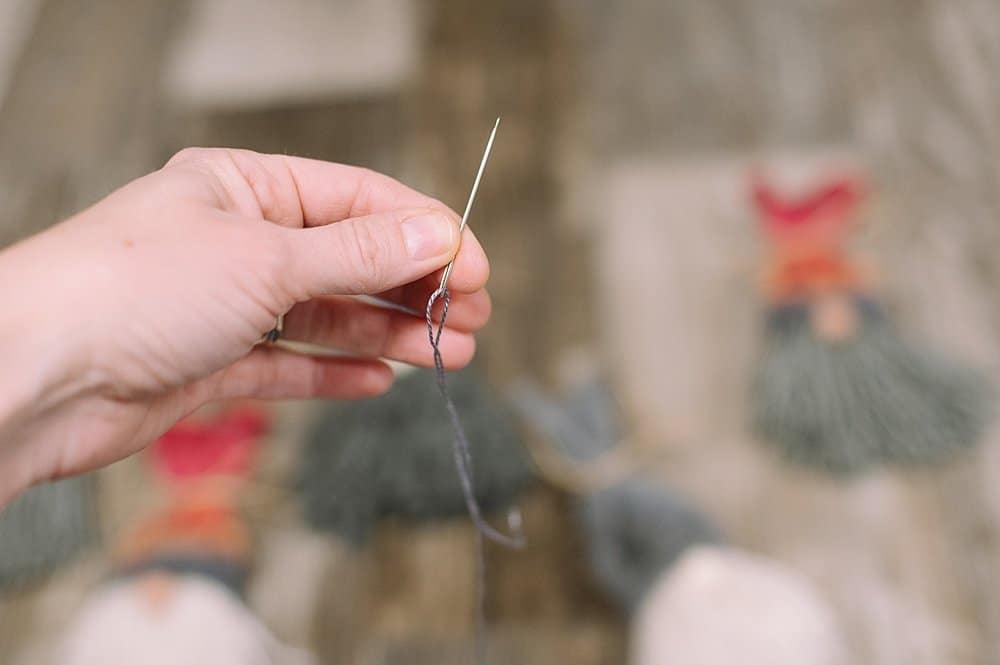 Step 4: Thread the needle and embroidery floss through the backside of one gnome's hat, above the tied twine section.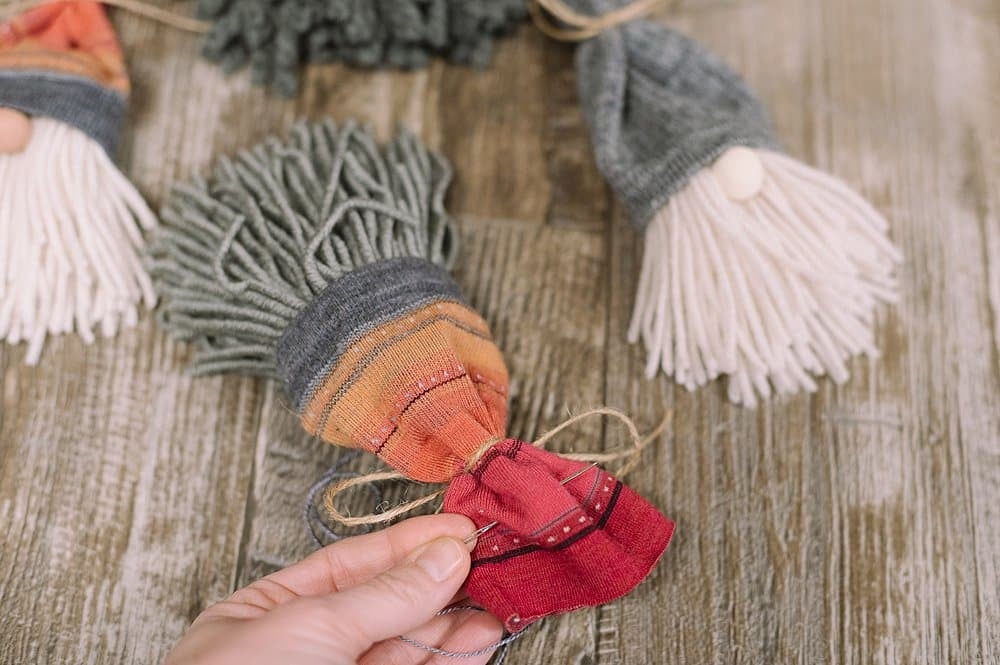 Pull the embroidery floss through.
Repeat for all of the other sock gnomes, in whatever order you want.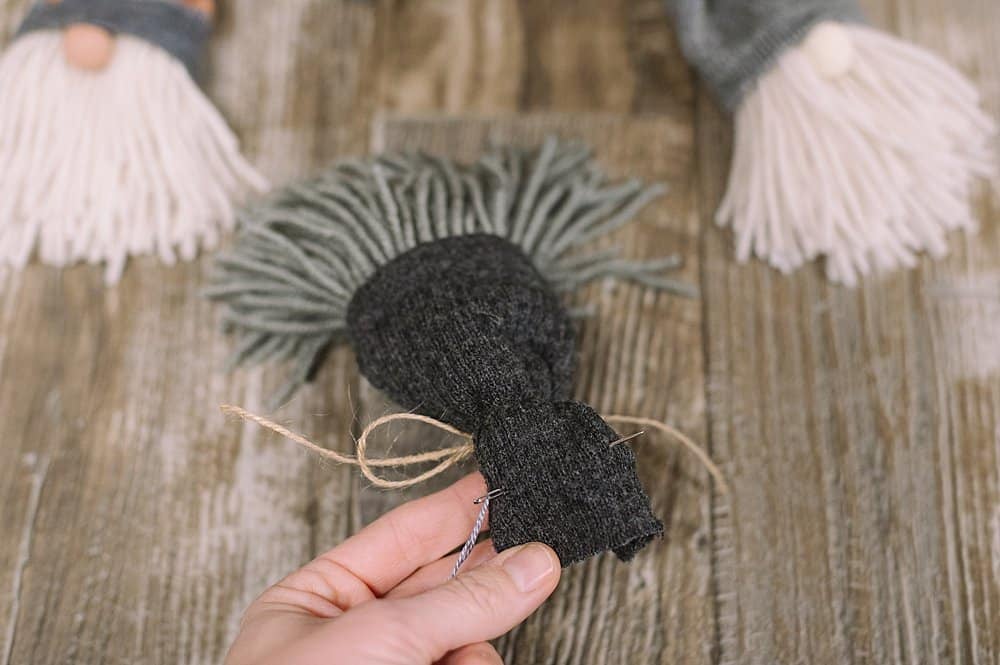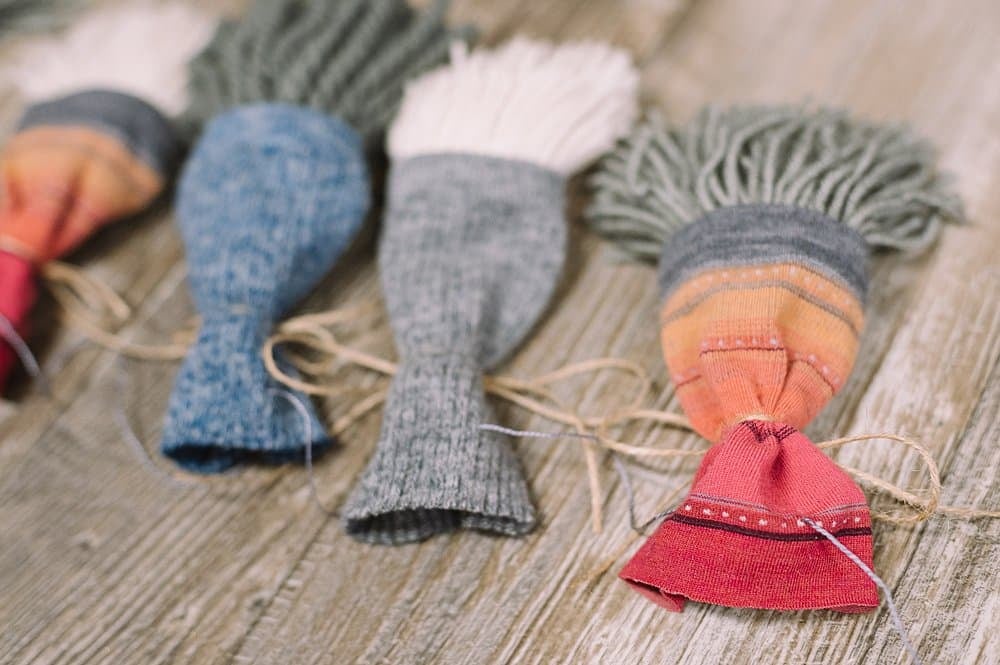 Step 5: Tie knots at the ends of the embroidery floss and hang up your gnome garland!
You can space the gnomes however far apart you'd like.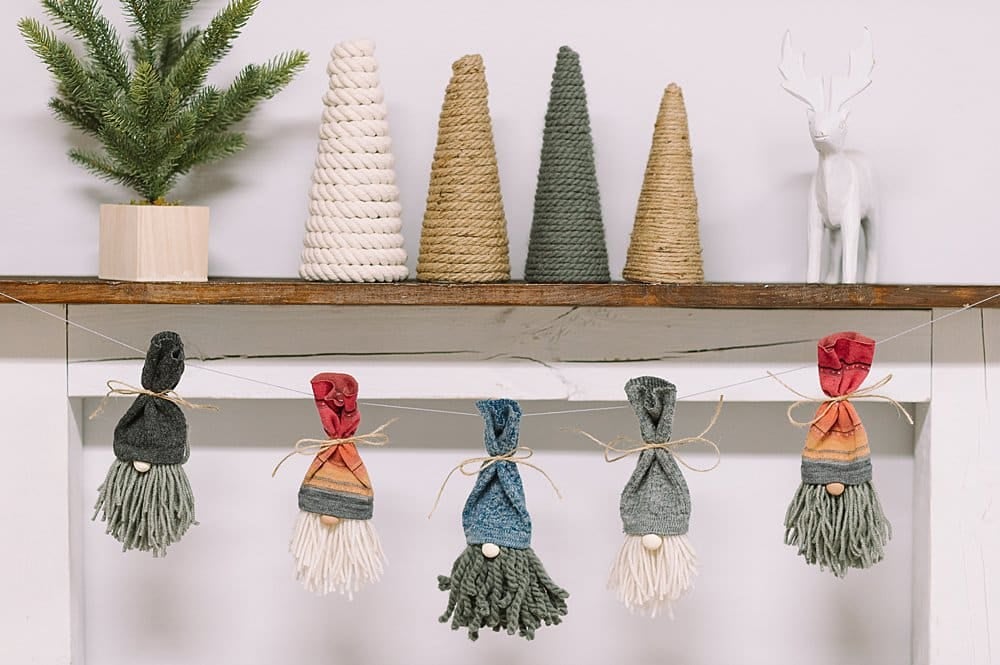 If you want to make and add more, go ahead and do that, depending on the look you're going for!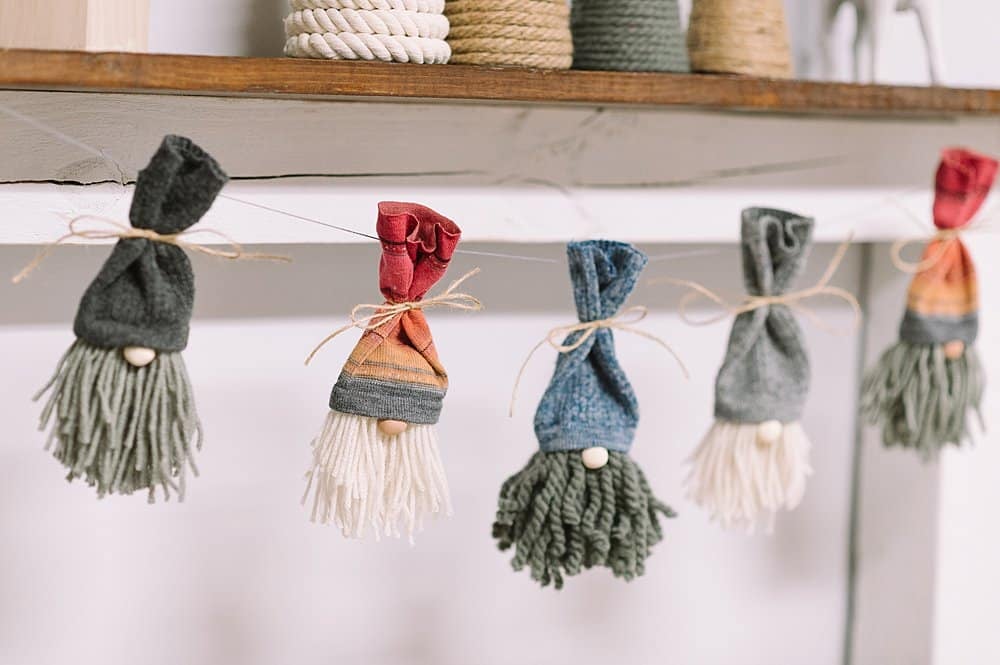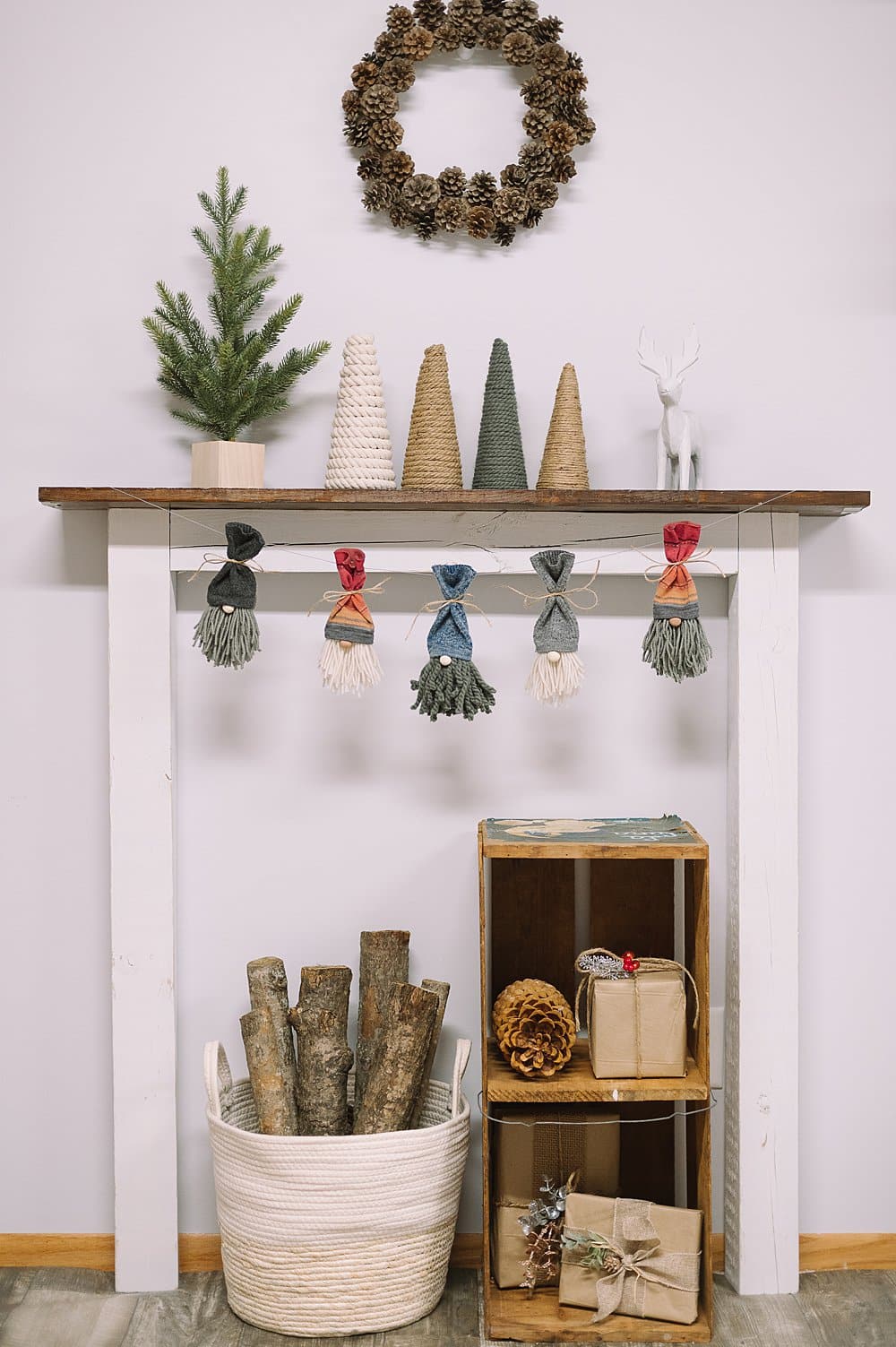 – – – – –
That's all there is to creating a DIY gnome garland!
Simple string yarn and sock gnomes onto embroidery floss and you've got a unique and fun garland for your mantel that everyone will ask about.
If you give this a try, send me a picture!