**These posts often contain affiliate links. Please see our disclosure policy for details.**
Learn how to make DIY yarn pompom trees for Christmas in this step-by-step tutorial! They are super cute option as faux bottle brush trees, made with yarn and cork.
Yarn is one of the most versatile craft supplies around. It has the ability to make everything from simple yarn pom poms and tassels to extravagant knitted and crocheted hats, headbands, clothing, and more.
Today, we are going to use yarn (and wine corks) to make yarn pom poms of different sizes, and then turn them into DIY yarn pompom trees that can be used in your Christmas decor!
Here's how to make them!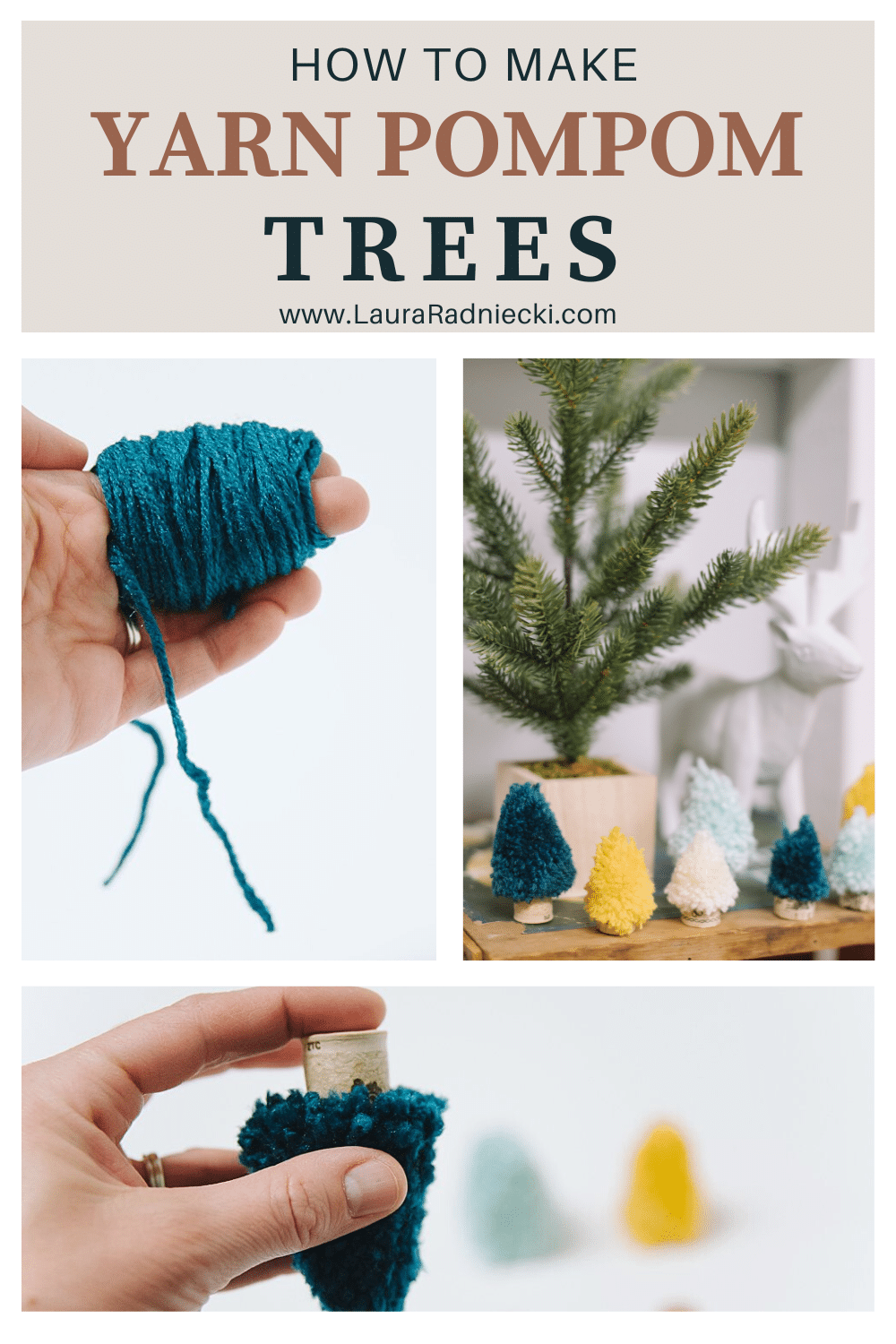 How to Make DIY Yarn Pompom Trees
Step 1: Gather Supplies
Supplies Needed:
Scissors
Hot Glue Gun and Glue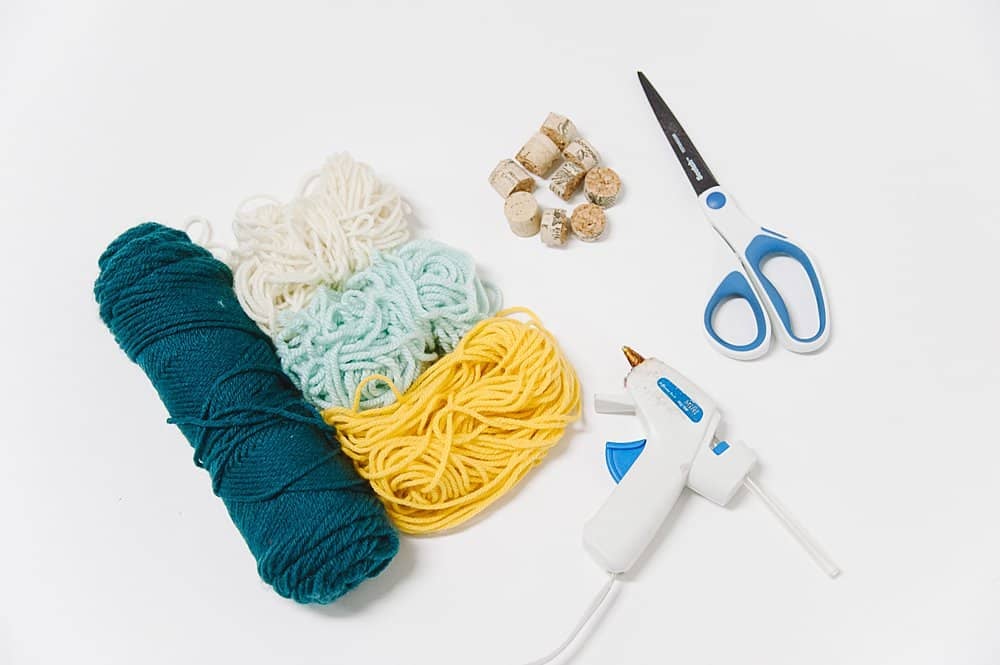 You can make different sizes of pompoms by varying how many times you wrap the yarn around your fingers.
Wrap more times for a large pompom, and less for a smaller pompom.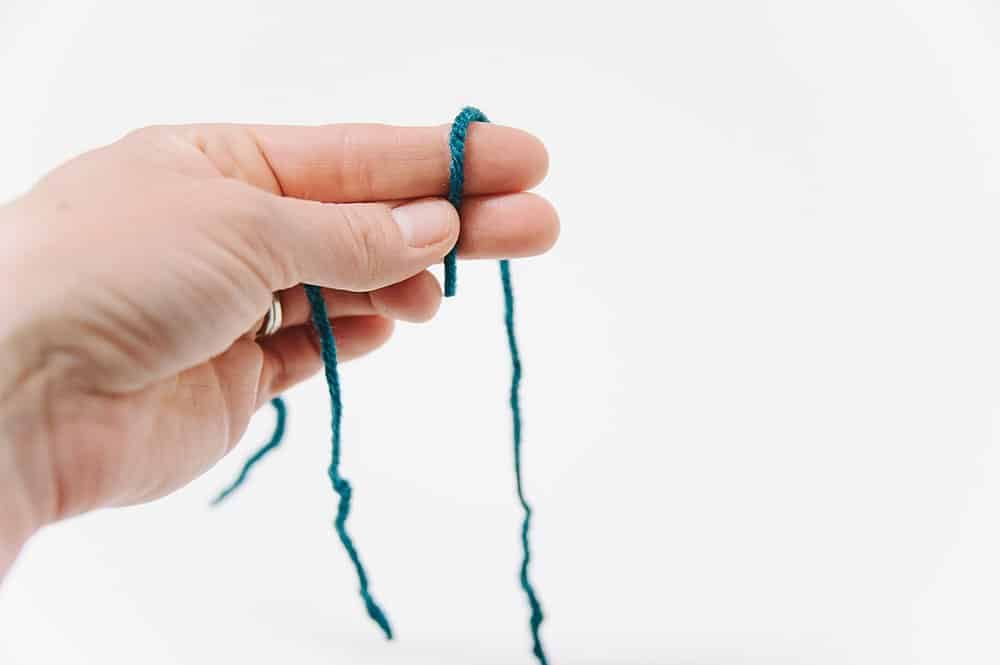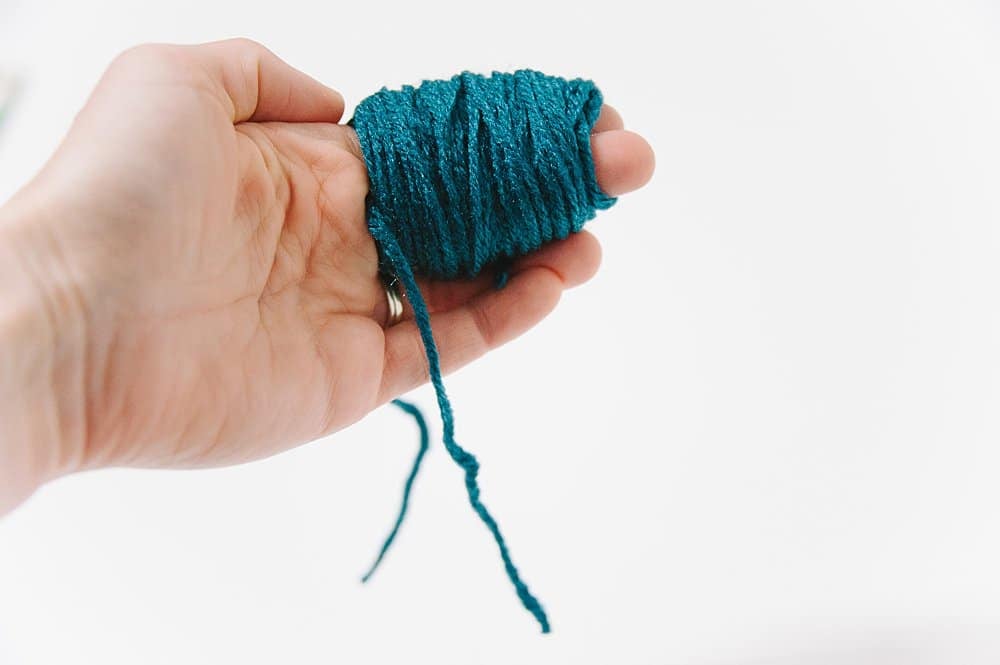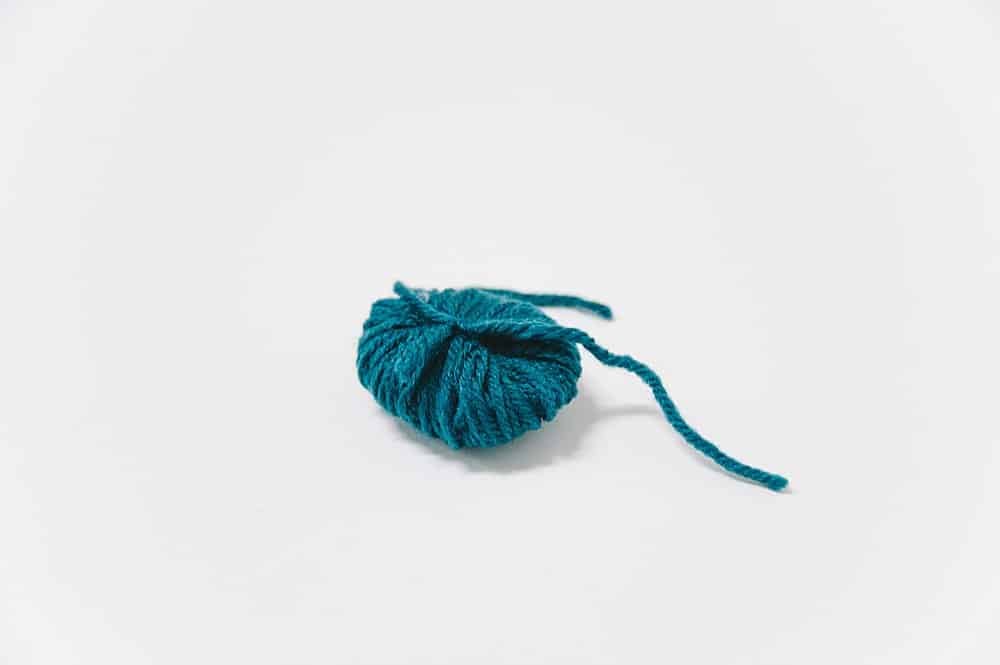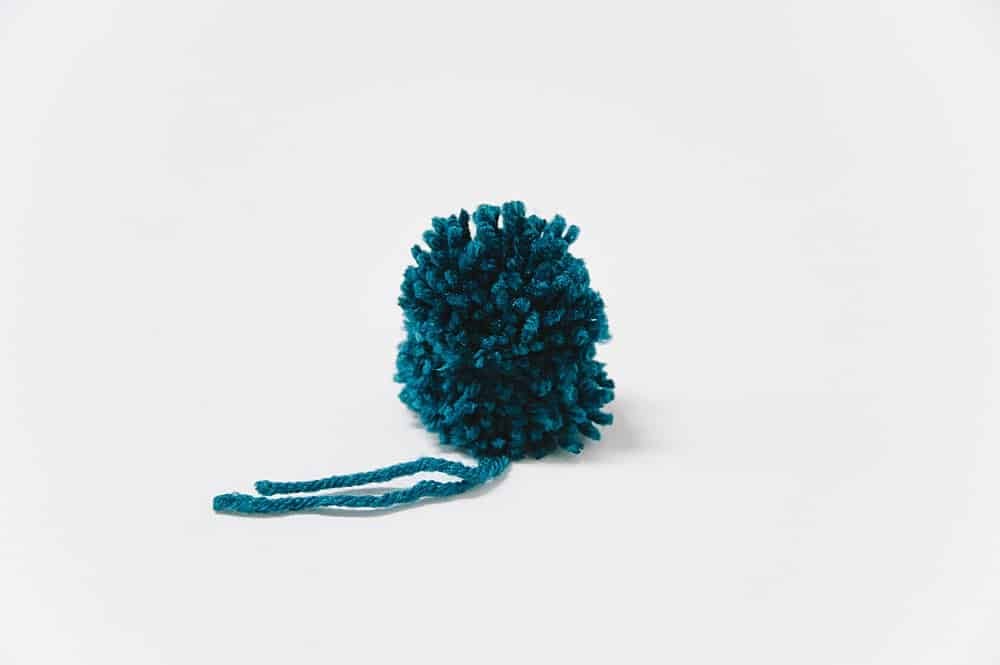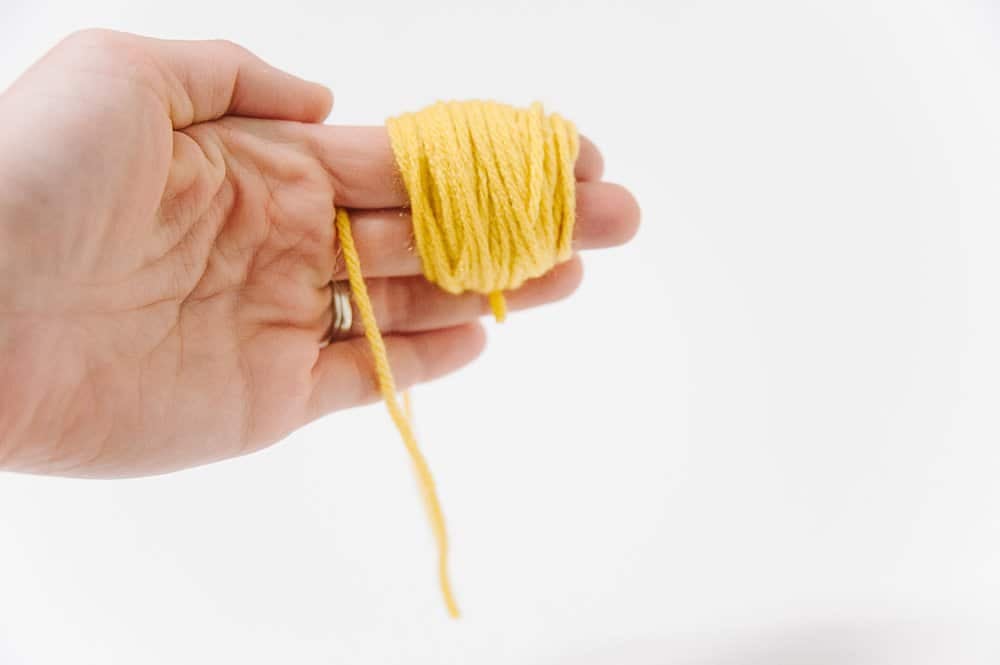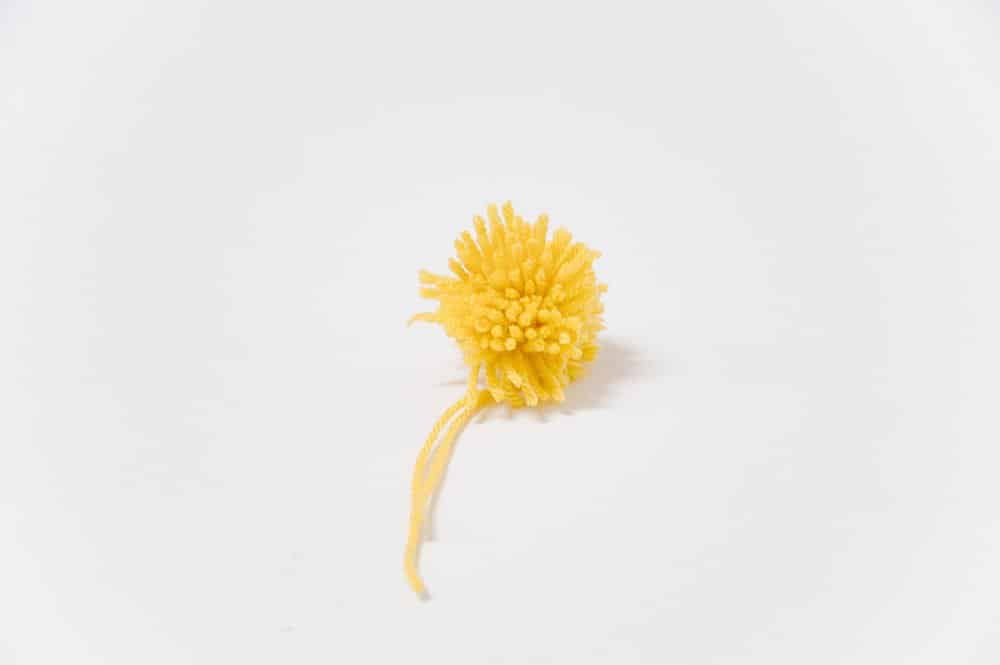 Step 3: Trim the pompoms into cone shapes with scissors.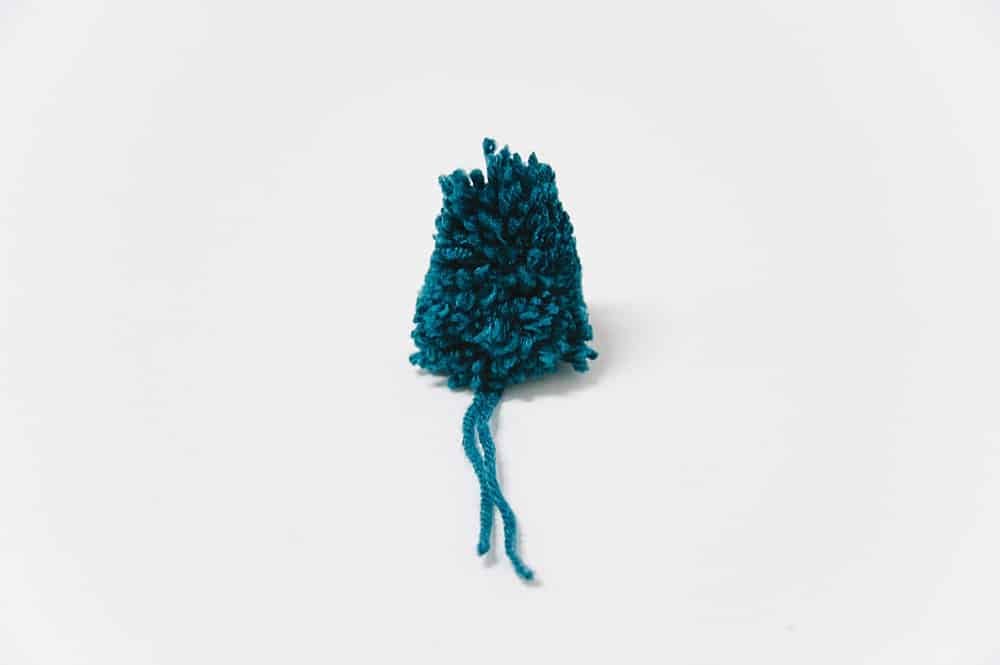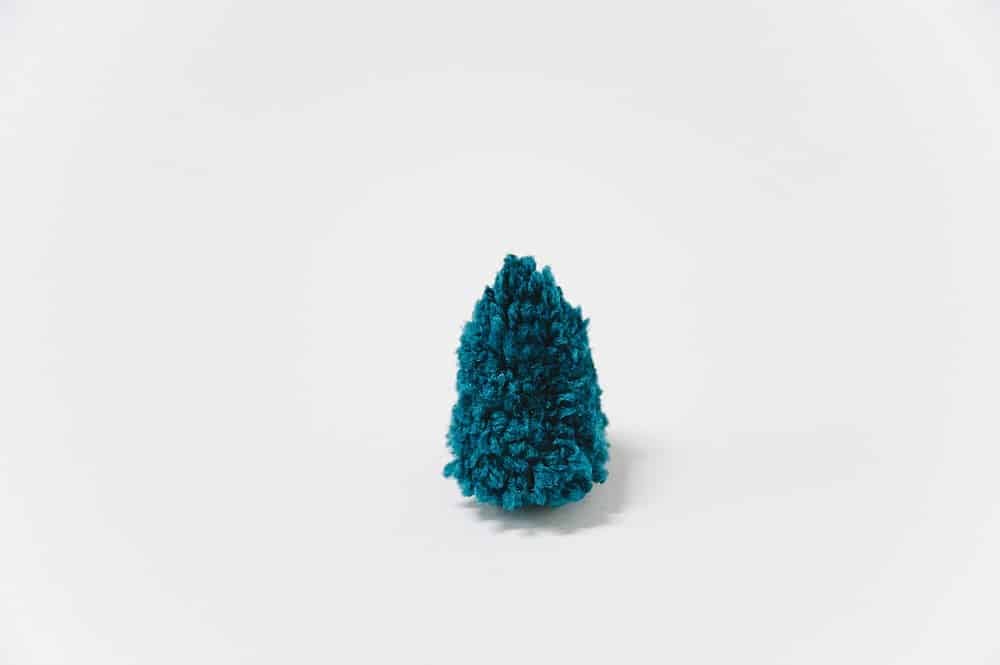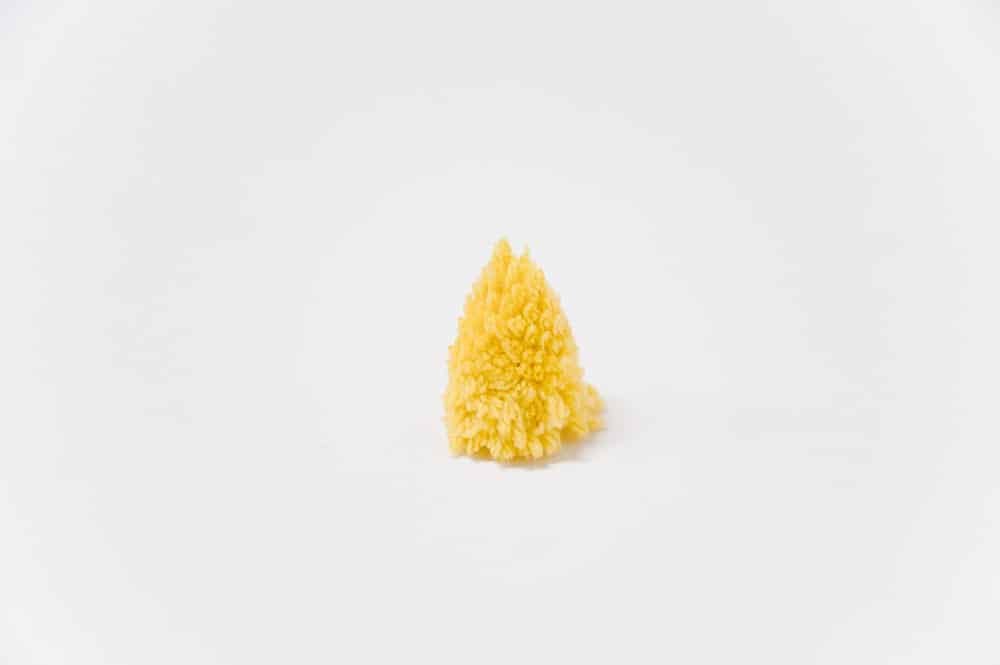 Step 4: Cut wine corks into smaller pieces (halves or possibly thirds if you can).
These will be the tree trunks of your yarn Christmas trees!
Step 5: Hot glue a piece of cork to the bottom of each pompom.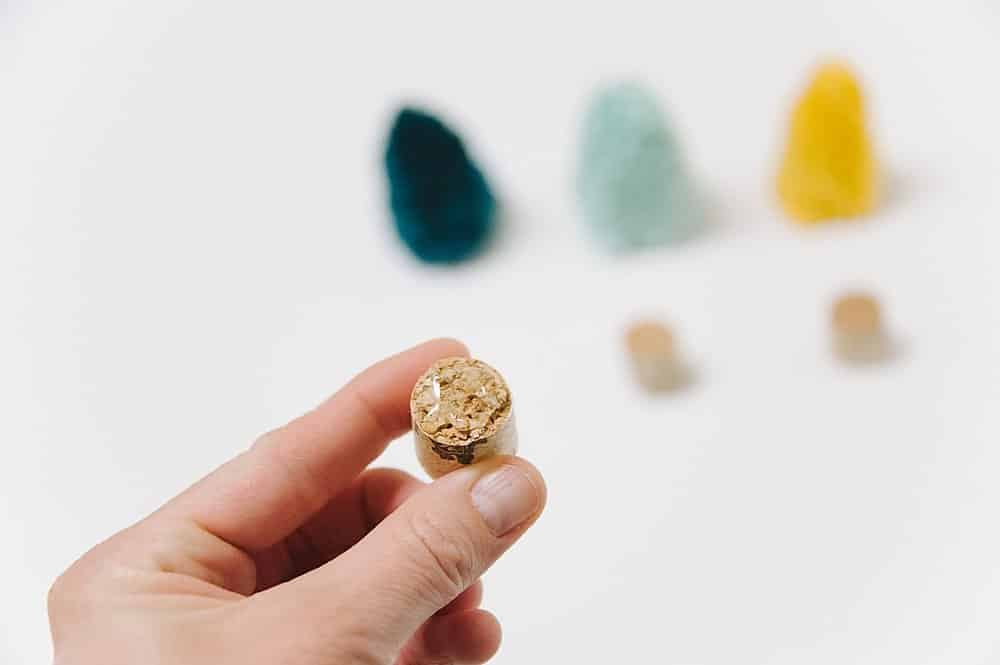 Flip the tree upside down as you hold the cork in place, so the glue can drip into the pompom as it dries.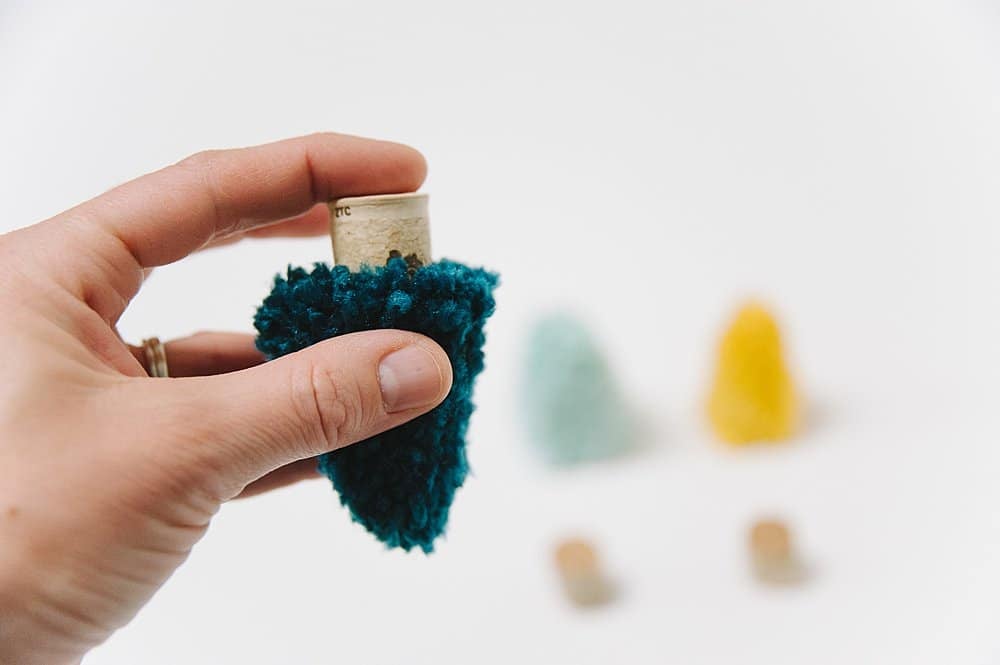 Repeat with all sizes of your yarn pompoms!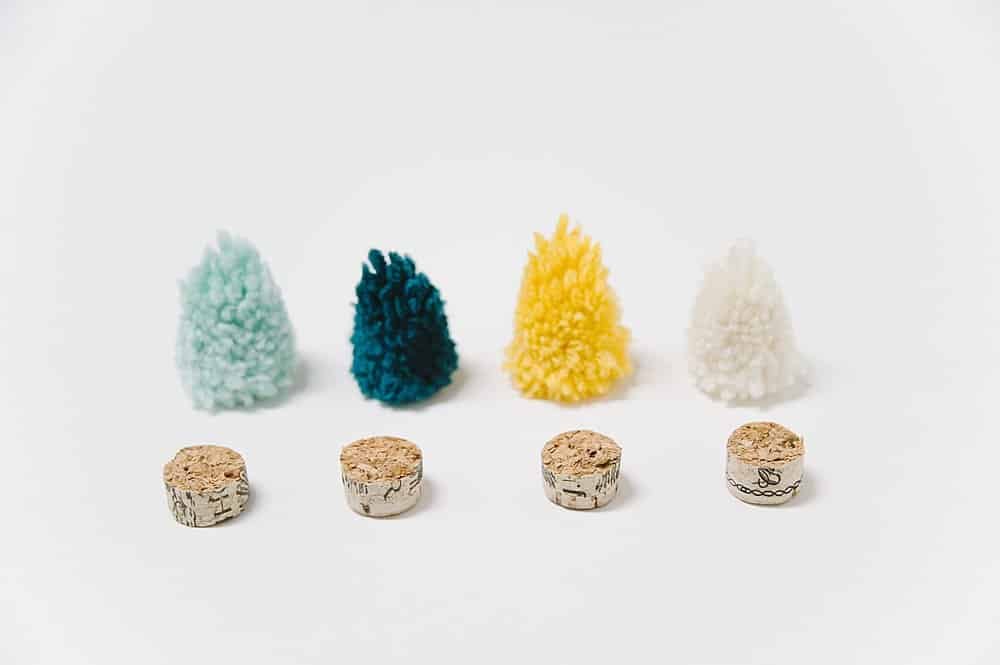 That's it!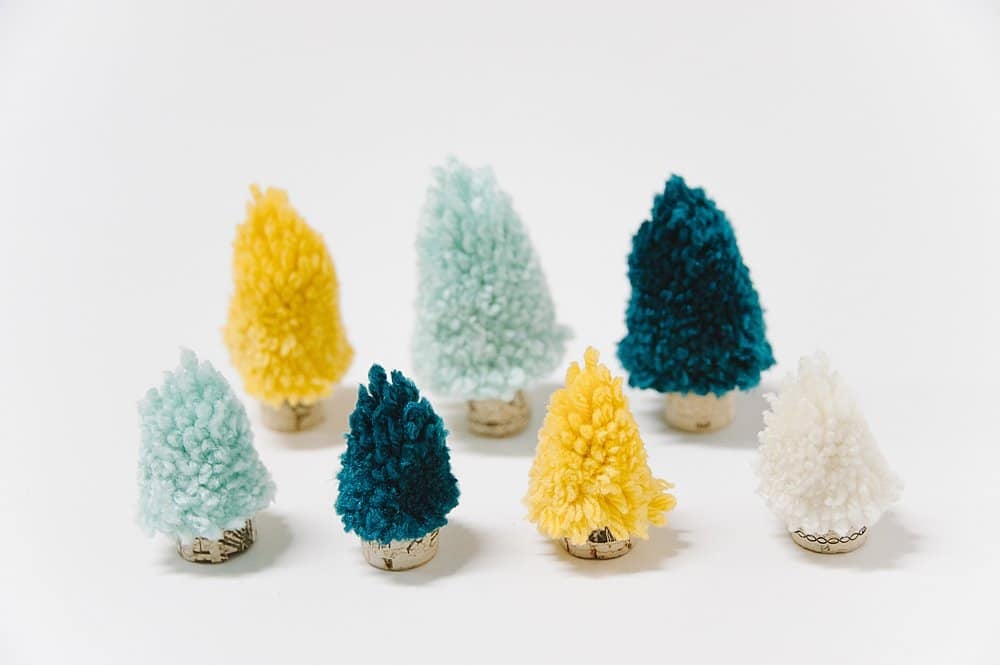 – – – – –
Not only are these yarn pompom trees easy to make and require only a few supplies, but they can be made as big or small as you want!
They are a wonderful kids' craft and make the perfect addition to a Christmas village.
If you give these yarn pompom trees a try, send me a picture!