**These posts often contain affiliate links. Please see our disclosure policy for details.**
Learn how to make yarn wrapped pinecone pumpkins as part of your easy fall decor in this fast step-by-step craft tutorial.
We've used pinecones for lots of different craft projects on this website here – in fact, there's a whole section devoted just to pinecone crafts!
There have been several times where we've made yarn-wrapped pinecones for different holidays and aesthetic looks (we've done pastel, 4th of July, and now Fall!) but this time, we're going to do something just a little bit different with them.
We are going to take the yarn-wrapped pinecone pumpkins we made for fall, and we are going to turn them into pinecone PUMPKINS!
Let's do it!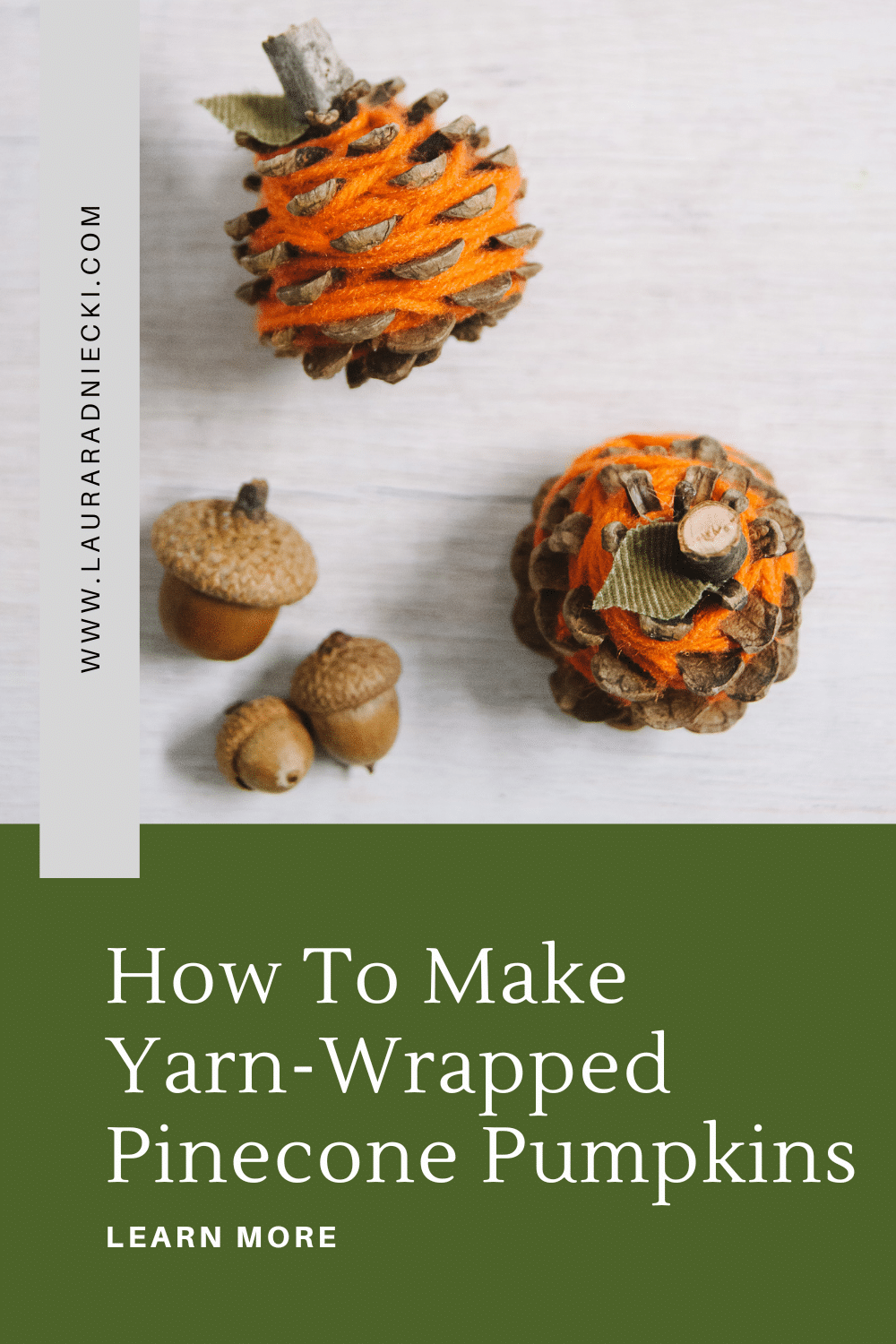 How to Make Yarn Wrapped Pinecone Pumpkins
Step 1: Gather Supplies
Supplies Needed:
Pinecones – wrapped in yarn
Green Fabric – to make leaves.
A Wooden Branch – to cut for stems.
Hot Glue Gun and Glue Sticks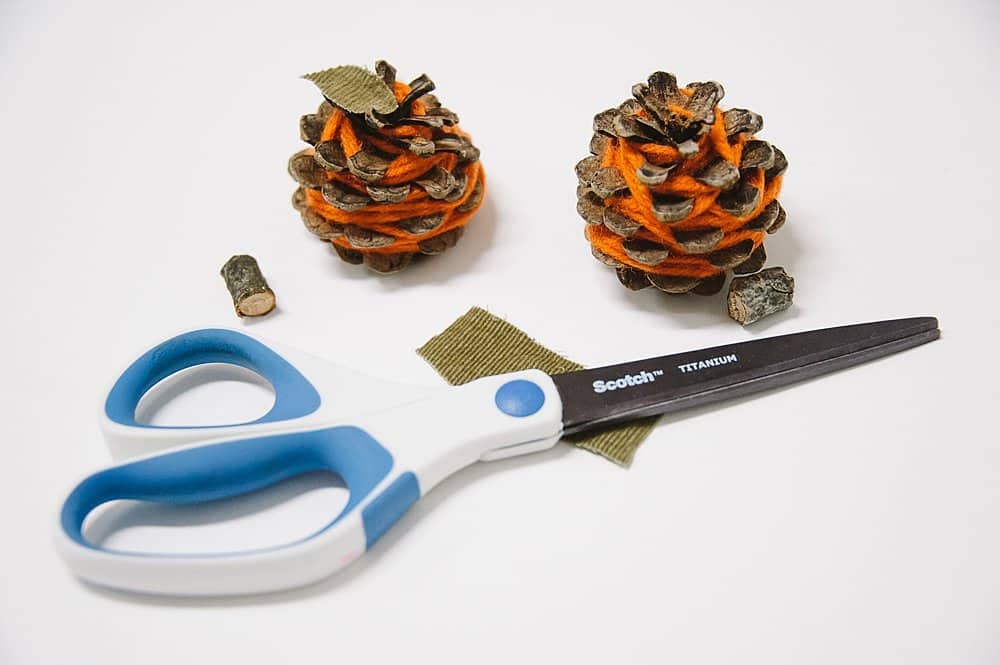 Step 2: Follow the tutorial here to wrap the pinecones in the yarn of your choice.
Step 3: Cut small leaf shapes out of green fabric.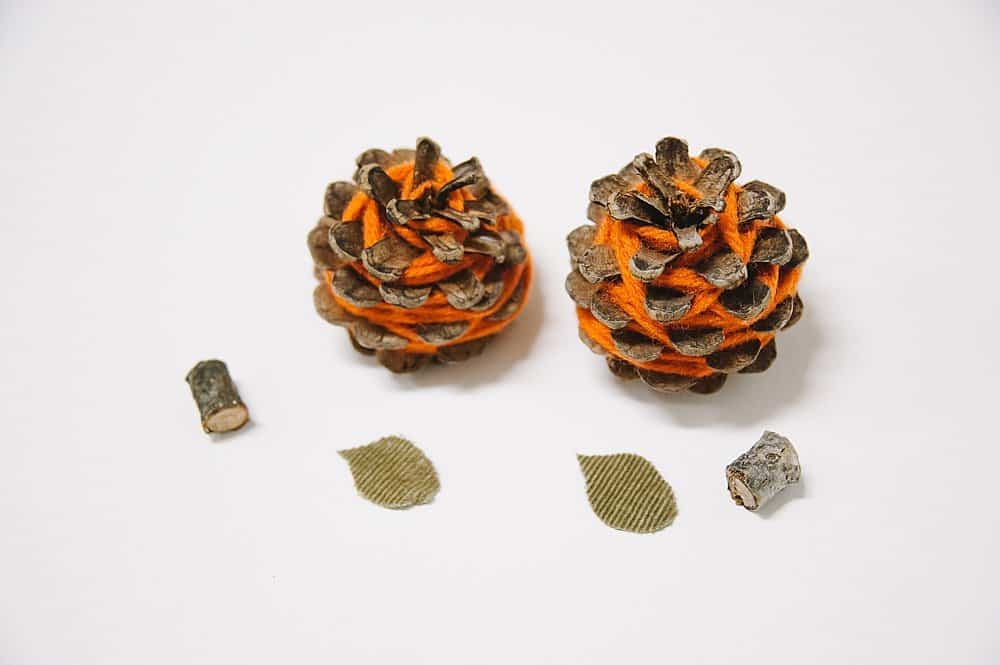 Step 4: Cut a small branch into pieces to make stems for the pinecone pumpkins.
Step 5: Hot glue the green leaf to the top of the yarn-wrapped pinecone pumpkin.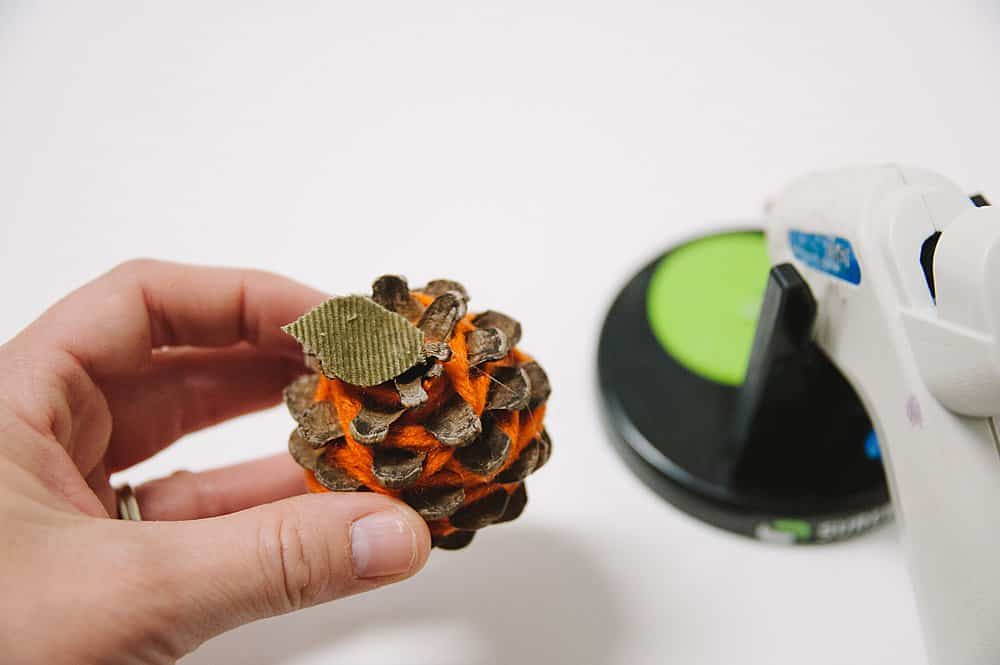 Step 6: Hot glue the piece of wooden branch (aka, the stem) on top of the green leaf, and hold until it's dry.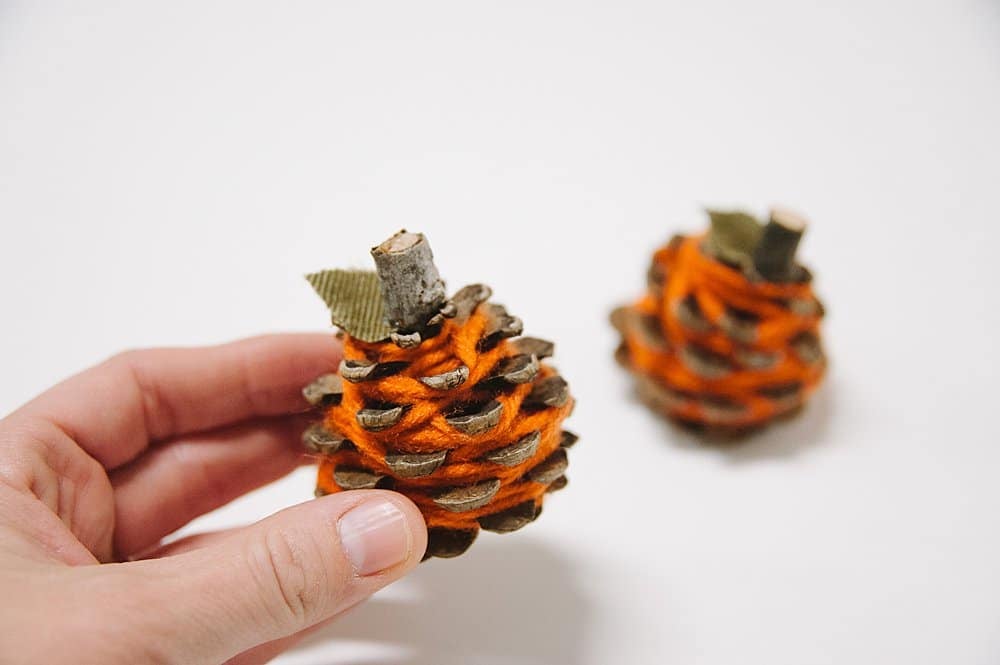 Step 7: That's all there is to it! The yarn wrapped wooden pumpkins are complete!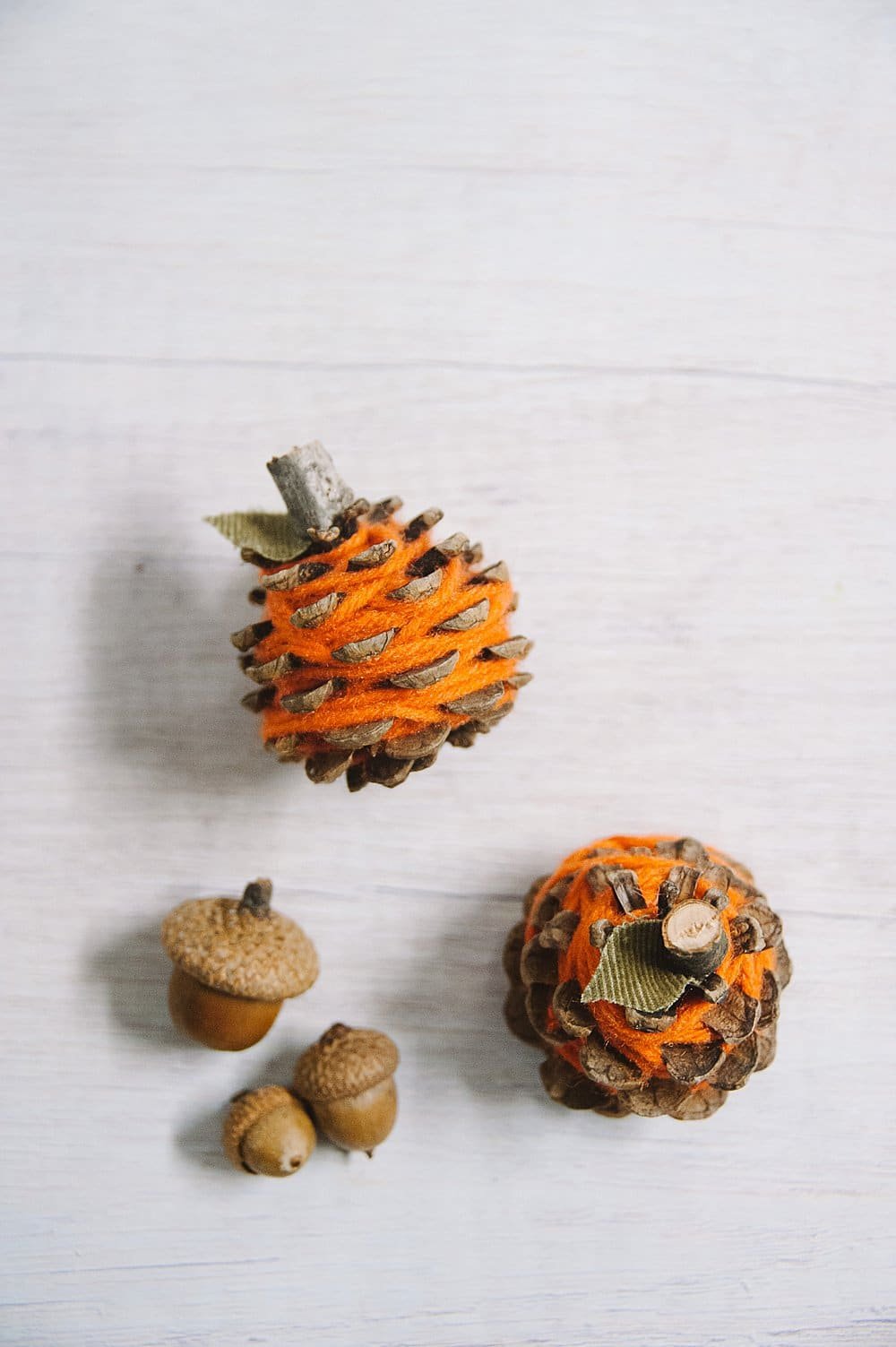 – – – – –
If you're looking for a fun and easy fall craft project for kids, or just to do yourself, these yarn-wrapped pinecone pumpkins are a great choice.
They can be made with supplies you likely have in your home and backyard (pinecones, yarn, fabric, a stick), and they can be made in minutes.
Give it a try!
If you make them, send me a picture; I'd love to see!