**These posts often contain affiliate links. Please see our disclosure policy for details.**
Learn how to make wooden pumpkins for your mantel out of 4x4s, paint, wooden branches, and twine! They make great fall porch decor too, and are so easy to make!
Wooden pumpkins are a great way to use scrap wood or repurposed lumber to make beautiful fall decor.
All you need is a section of wood, paint, a branch, and twine. Together, they turn into rustic chic wooden pumpkins that make people stop and take a second look!
Here's how to make them!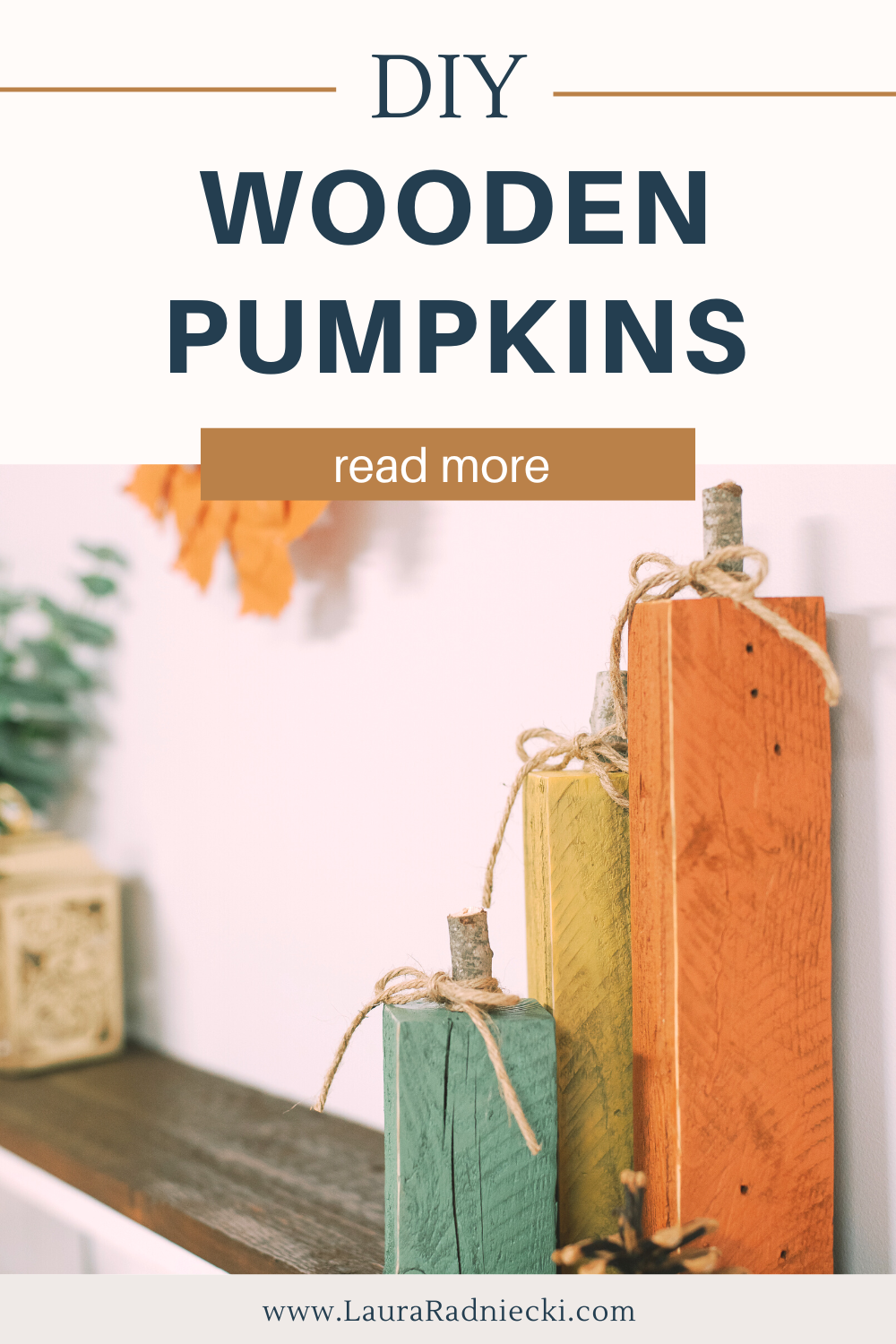 How to Make Wooden Pumpkins
Step 1: Gather Supplies
Supplies Needed:
Wood – You can use a 4×4 or another similar-sized wood post. I used a section of wood from an old pallet; it was slightly larger than 3″x3″.
Saw – to cut the wood into sections.
Paint – spray paint or acrylic paint will work too.
Sandpaper or Orbital Sander
Wooden Branch
Garden Clipper
Hot Glue Gun and Glue
Step 2: Cut wood into sections.
I cut three sections: 12″, 9″, and 5″.
You can adjust the lengths depending on how much wood you have.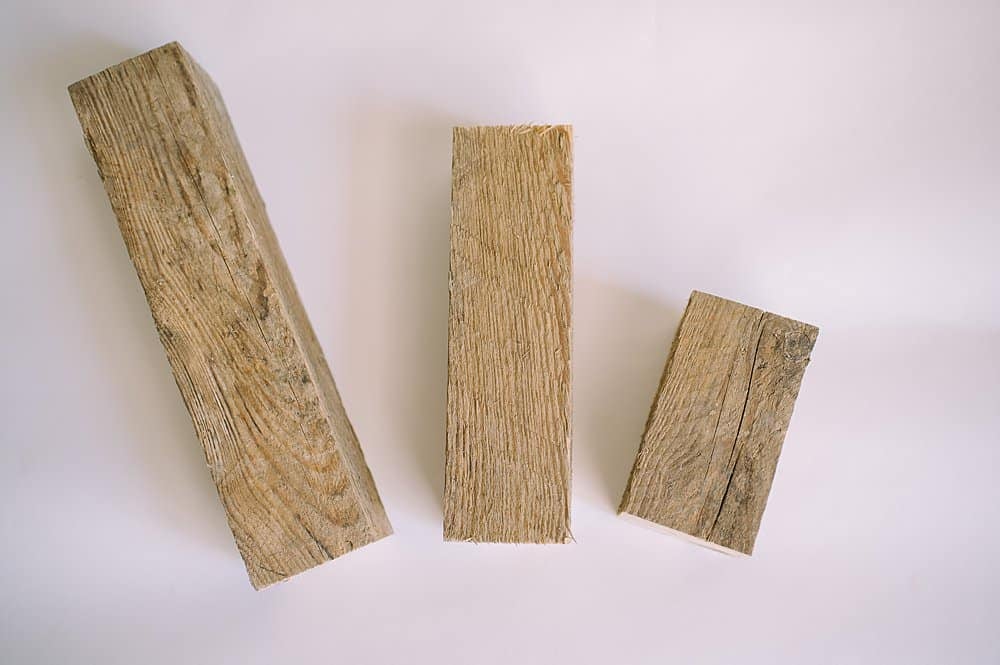 Step 3: Sand the wood with sandpaper or an orbital sander to smooth out all of the surfaces and edges.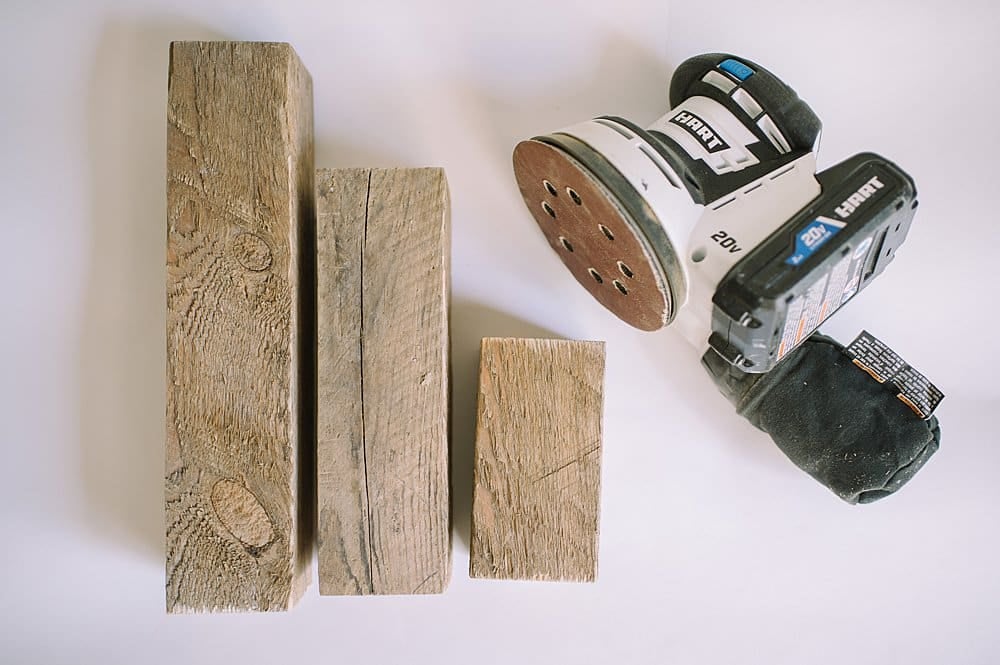 Step 4: Paint the wood blocks in the colors of your choice.
I chose burnt orange, golden yellow, and sage green, and used spray paint.
You could just as easily use acrylic paint or samples of house paint too.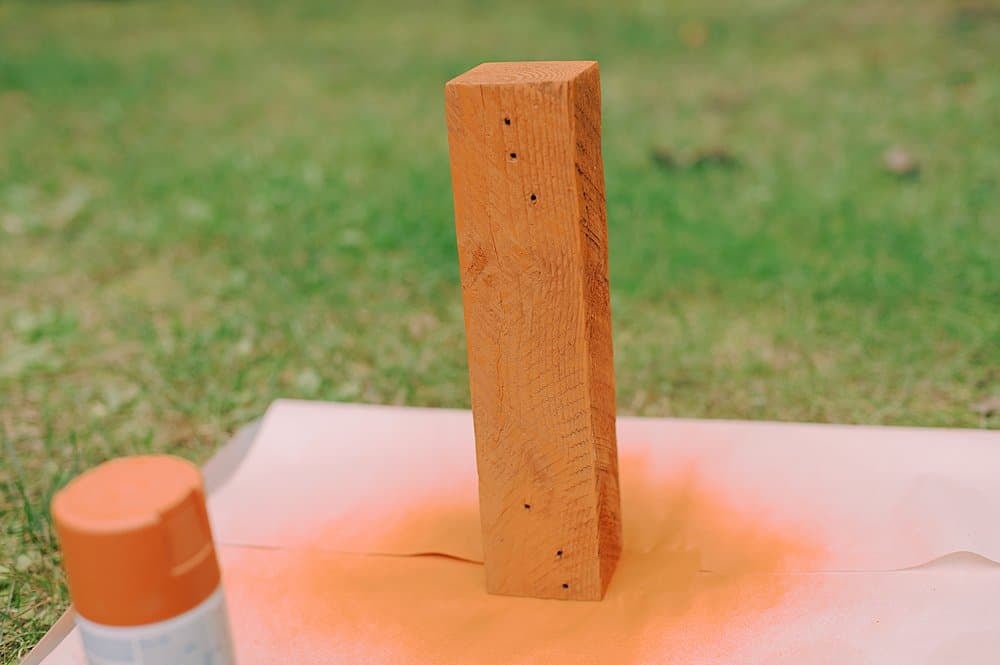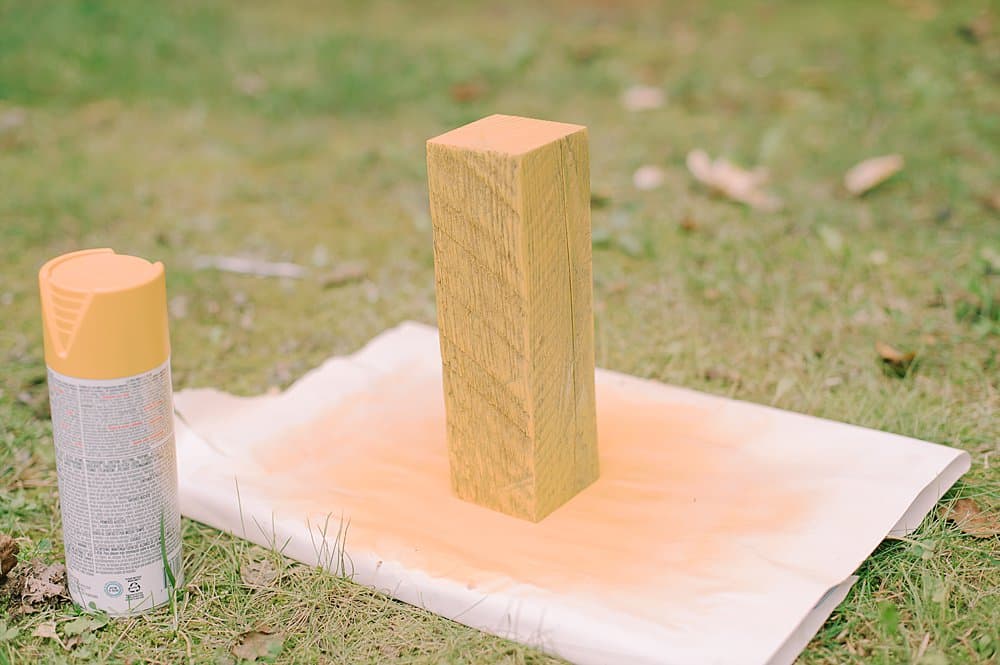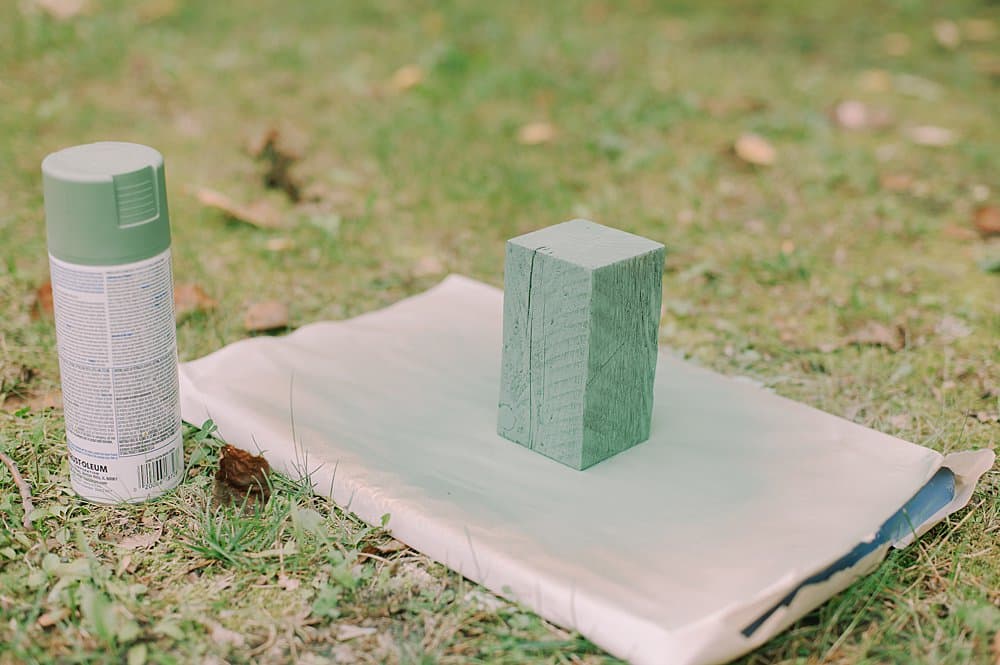 Step 5: Sand the edges of the wooden blocks to distress them if desired.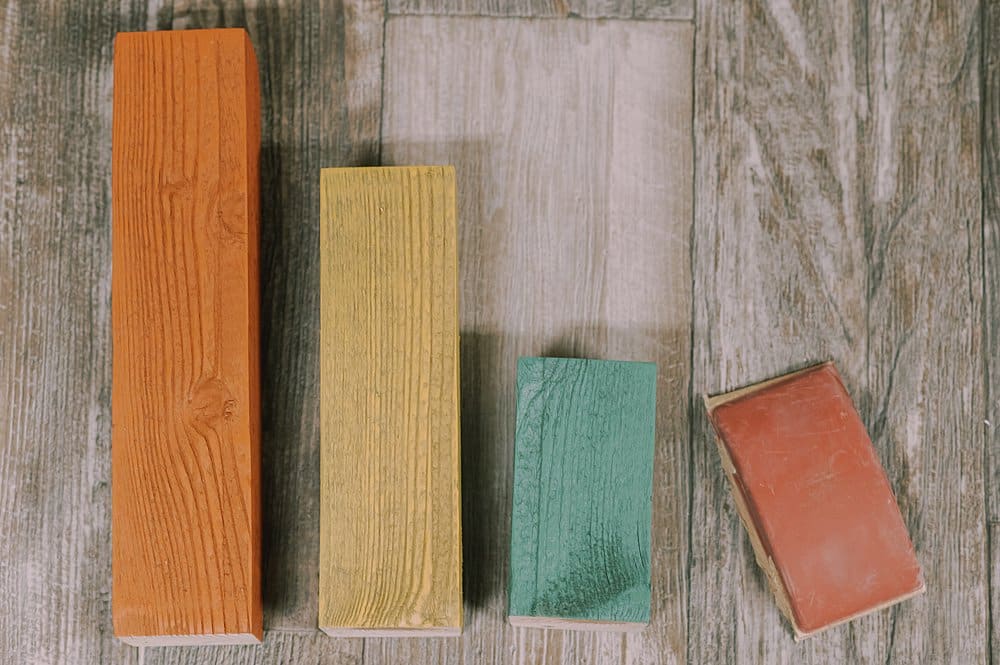 Using a palm sander, I distressed one side of each block.
Two vertical sides and the top, as pictured on the green block below.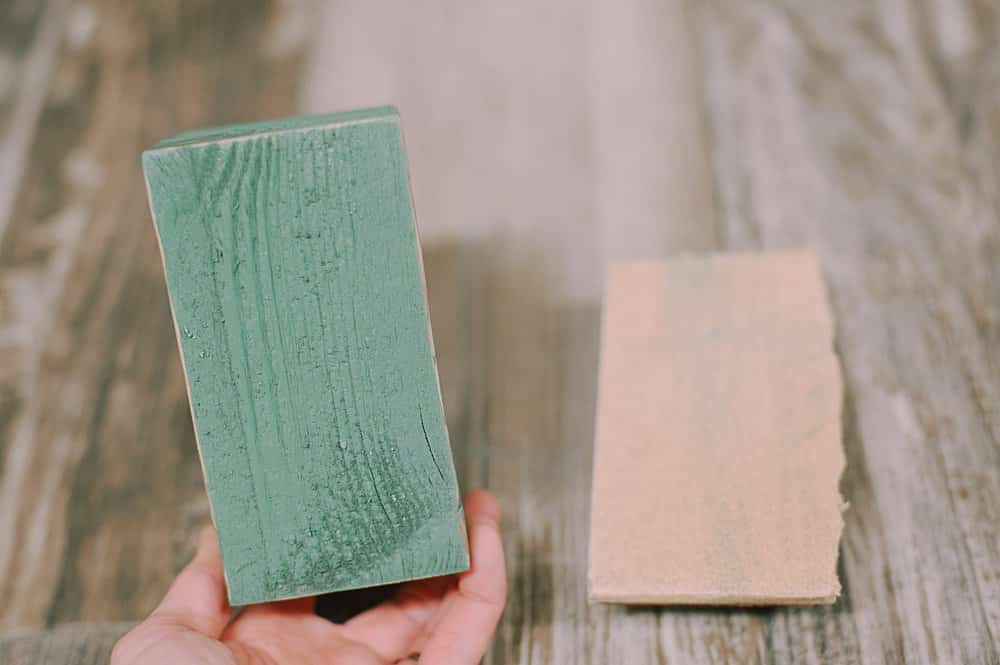 This makes the wooden pumpkins versatile.
I can display them with the rustic sanded side showing, or I can turn them around and have the non-sanded side showing if I want.
If you like the sanded edges, you can sand all of the edges of each block.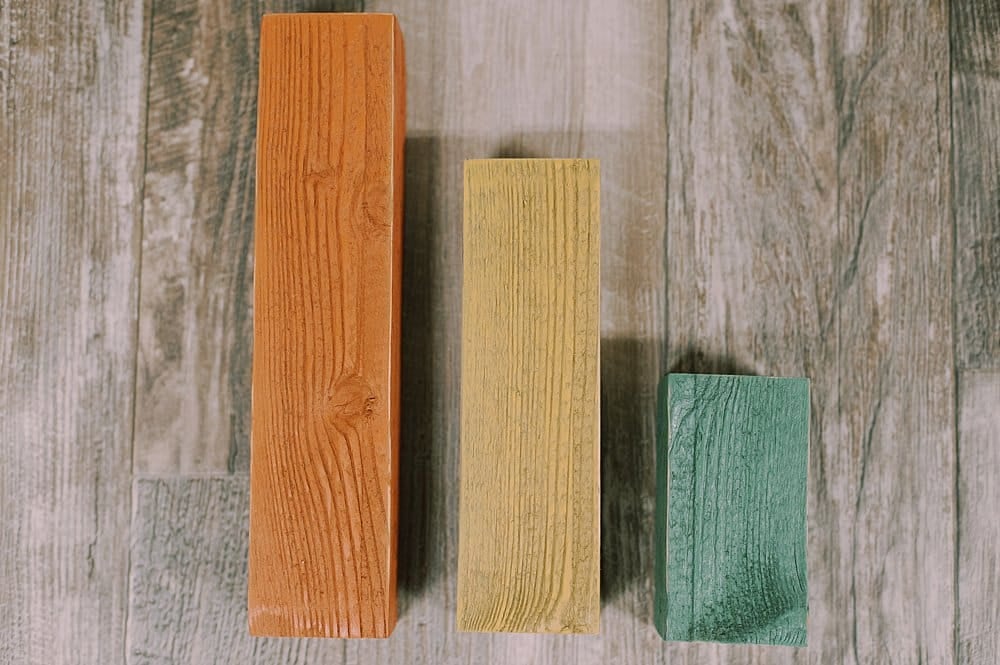 Step 6: Cut a wooden branch into sections for stems.
I chose a branch that was about the thickness of my thumb and used a garden clipper to cut it into sections.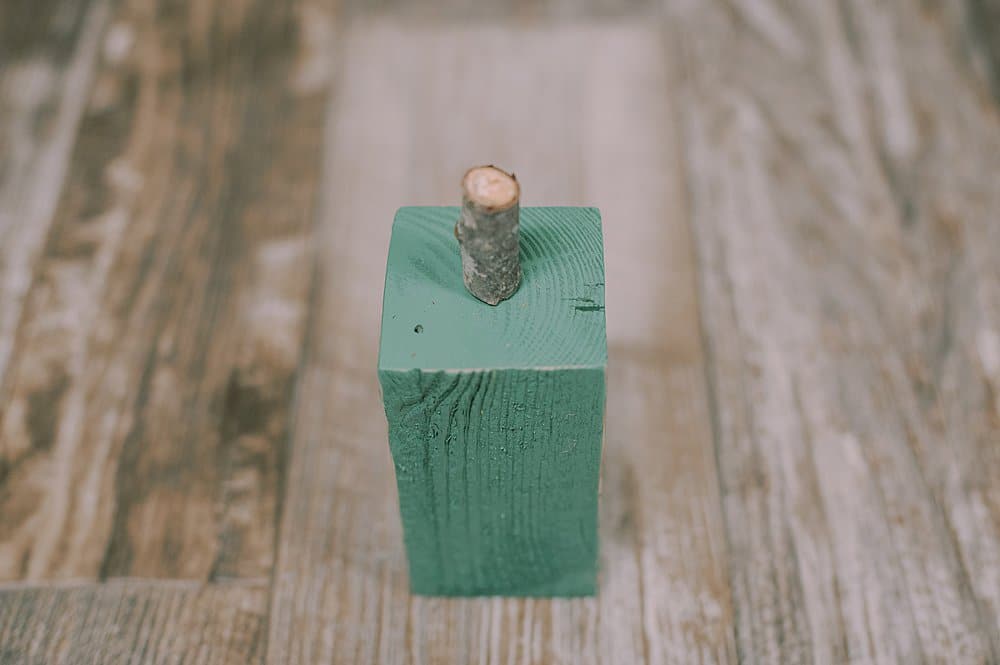 Step 7: Hot glue a wooden stem onto the top of each wooden block.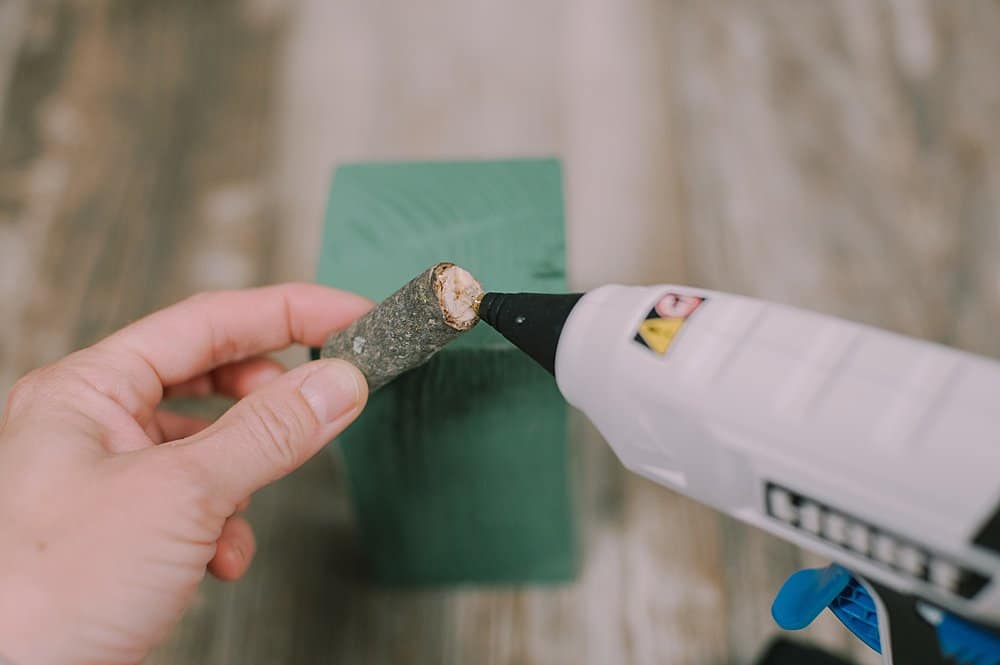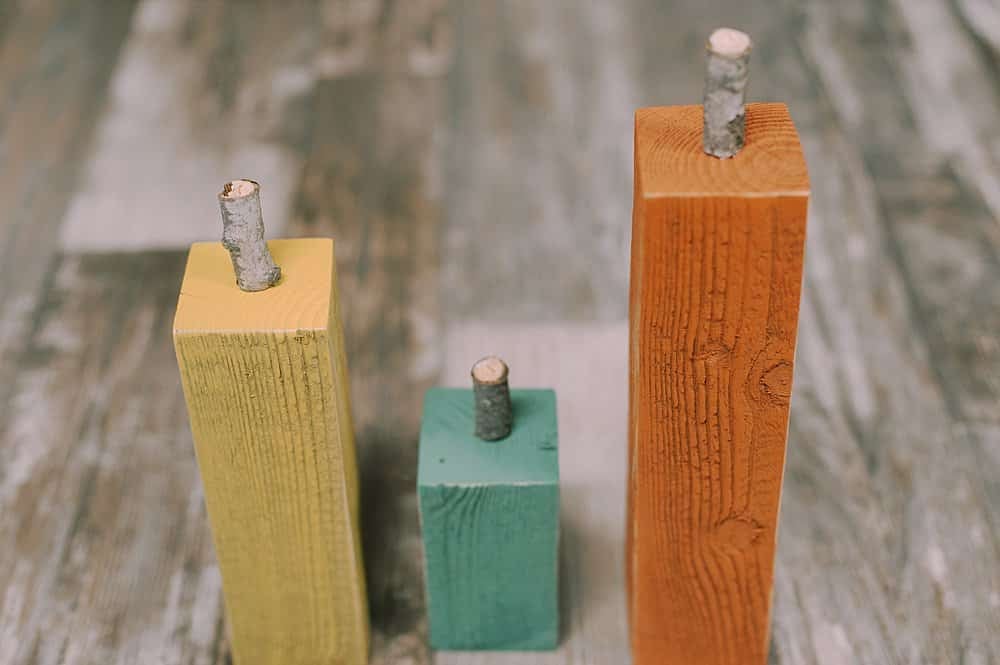 Step 8: Tie twine around the base of the wooden stem on each pumpkin.
Cut a section of twine.
Start around the back of the wooden stem, and wrap the twine toward the front.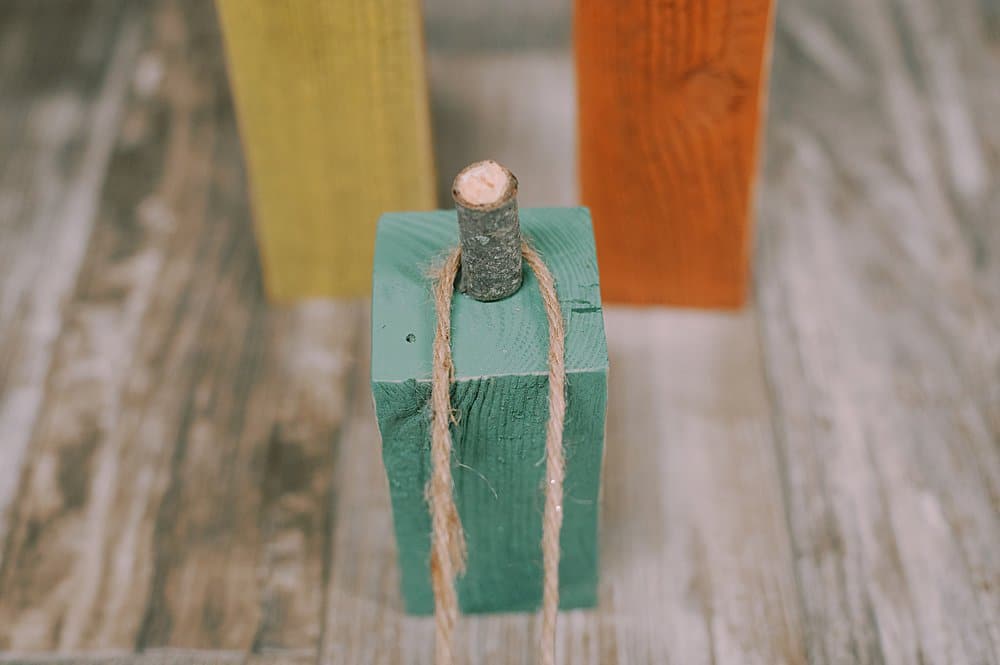 Cross the twine, and wrap it toward the back again.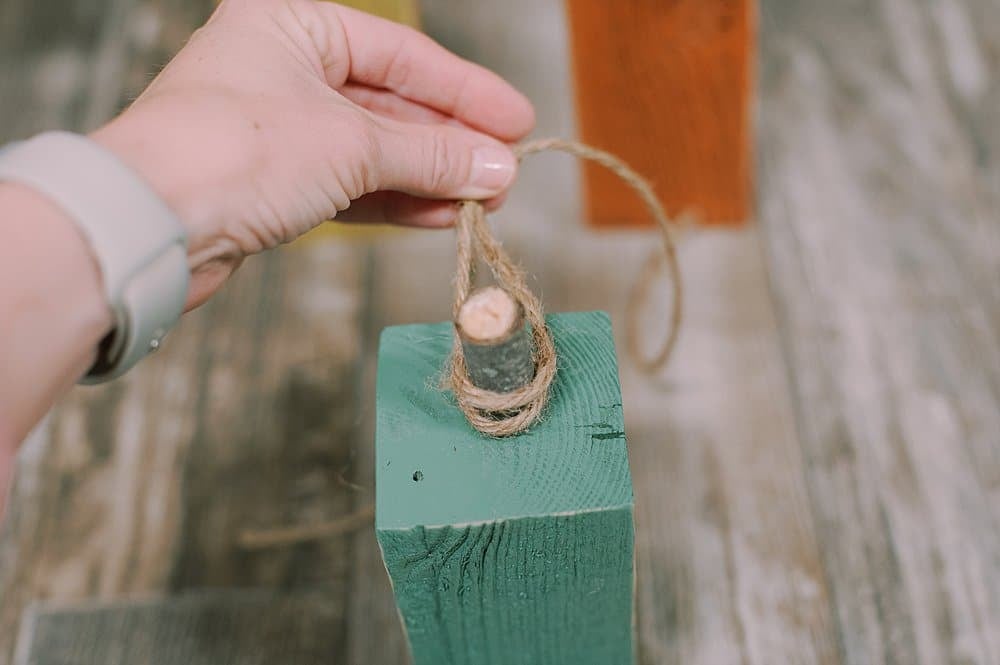 Cross it again at the back and wrap it toward the front of the pumpkin again.
Tie it into a bow.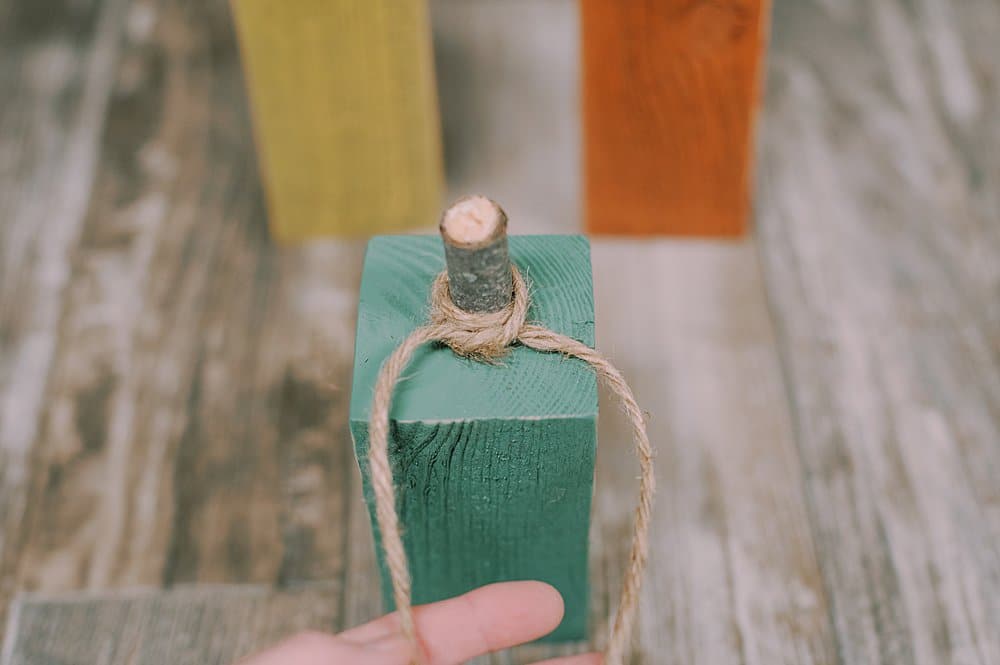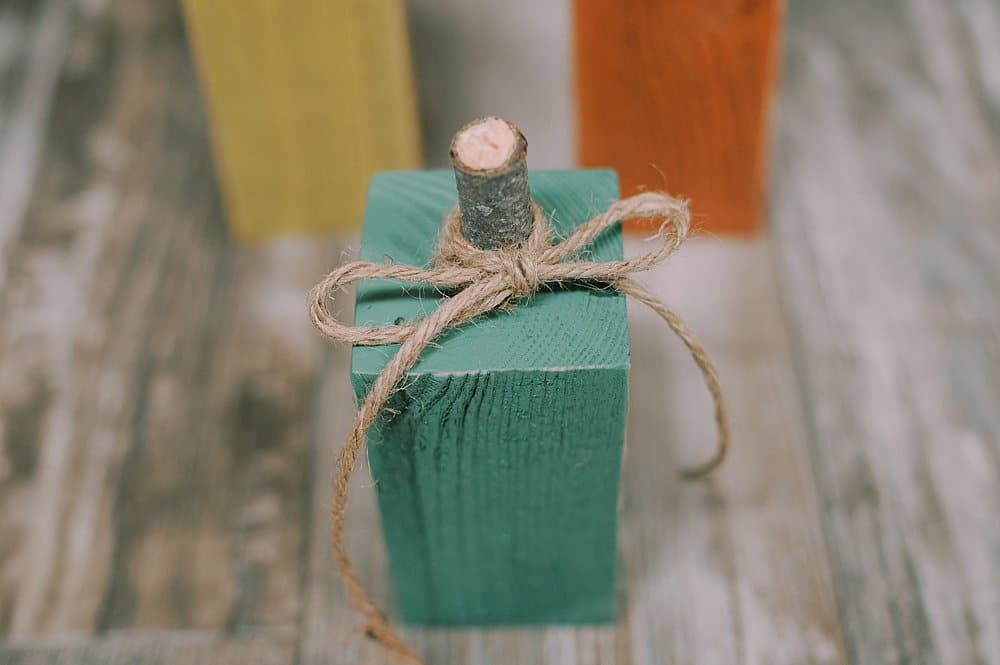 Trim the tails of the bow to your desired length.
Repeat for all of the DIY wooden pumpkins.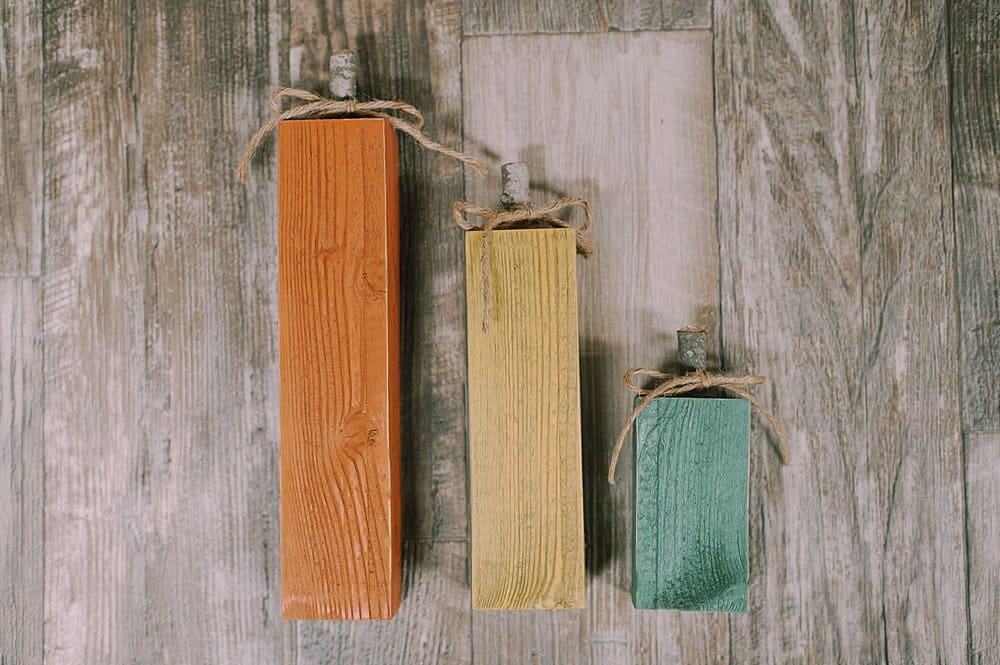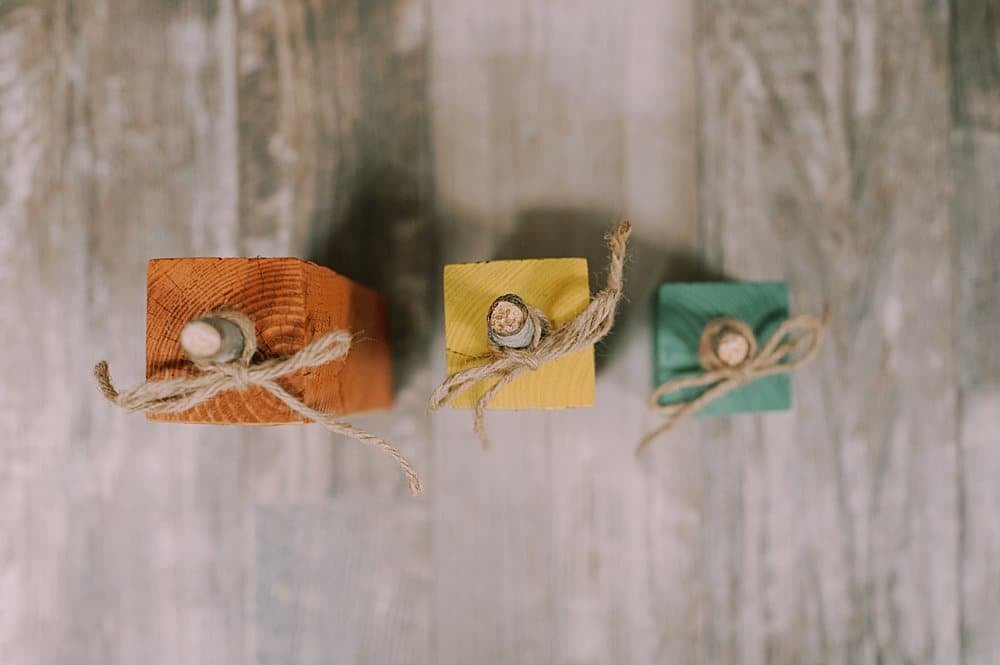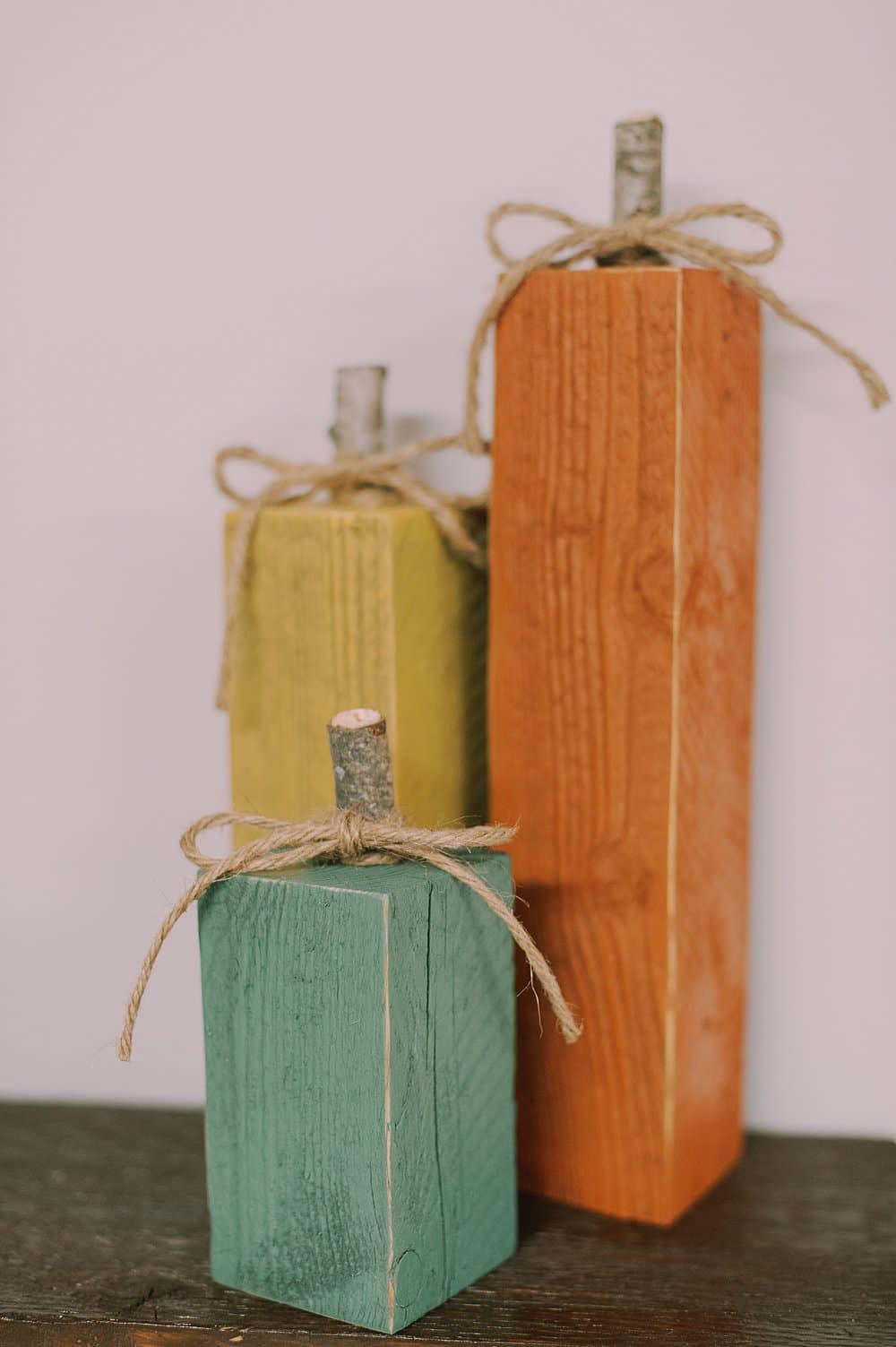 That's it!
That's all there is to make a set of handmade wooden pumpkins yourself!
They are super easy to make and are awesome rustic chic fall decor pieces.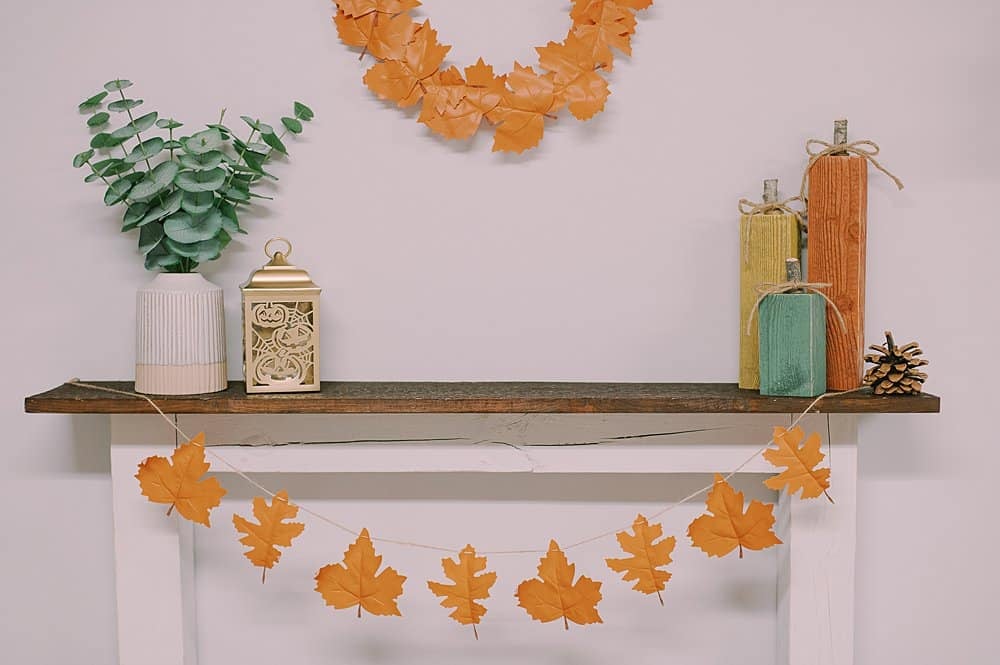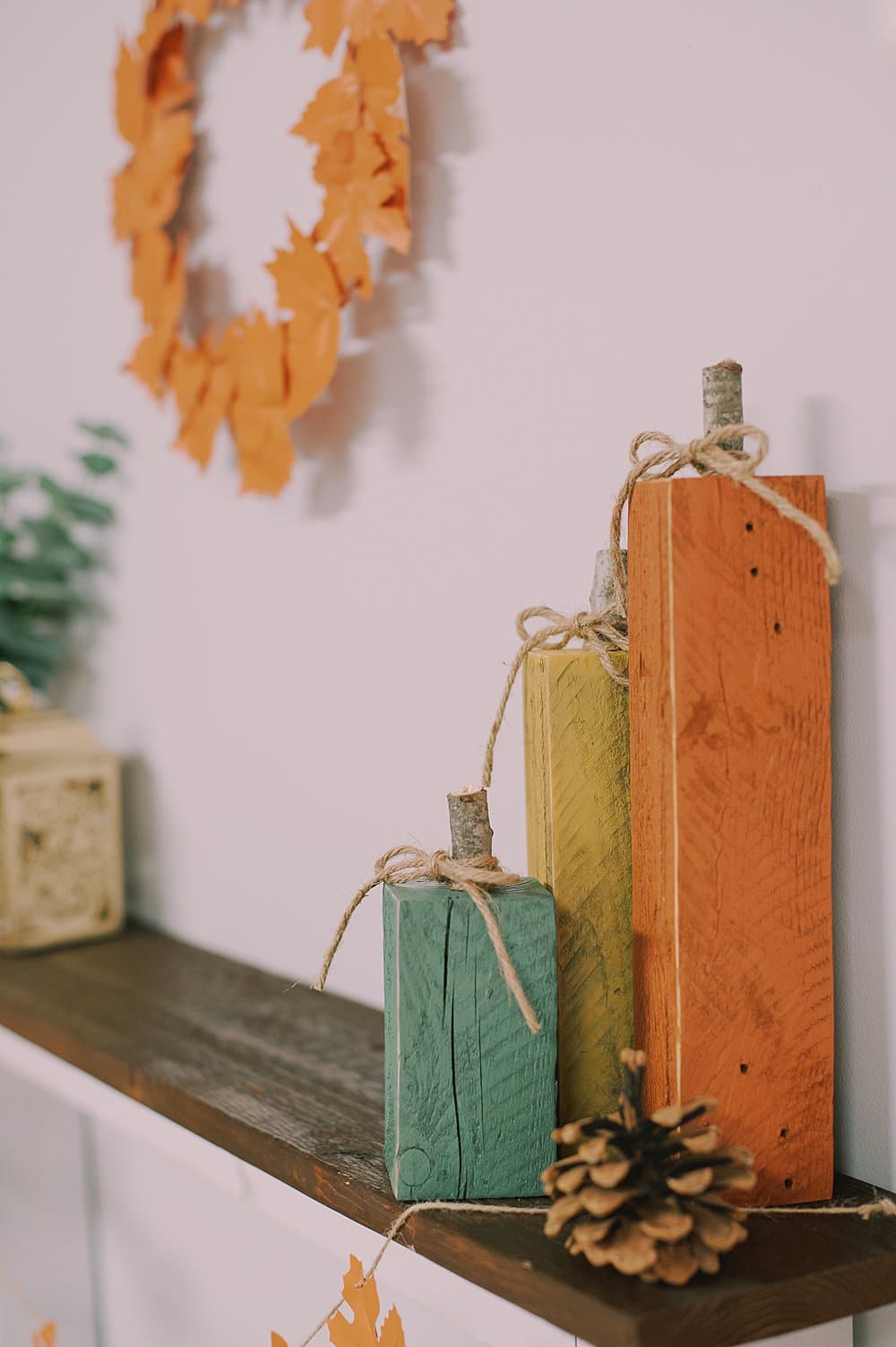 – – – – –
If you're searching for rustic fall home decor, look no further!
These DIY wooden pumpkins are beautiful and easy to make; all you need is wood, a way to cut the wood, paint, and then a branch and twine for the stem.
You can paint them any color you choose, and the best part? They last forever!
They can last well past Halloween, through Thanksgiving, and will be ready to go the following year too. Win-win!
If you give this a try, I'd love to see it!